Original leather items all made in Japan
"I heard of a shop that sells cute and fashionable leather goods… " To investigate the rumor, we took a 5-minute taxi ride from Tachikawa station, and found the shop in front of the Tachikawa Kumano Shrine. The location alone makes you feel lucky. The fashionable exterior got me really excited too.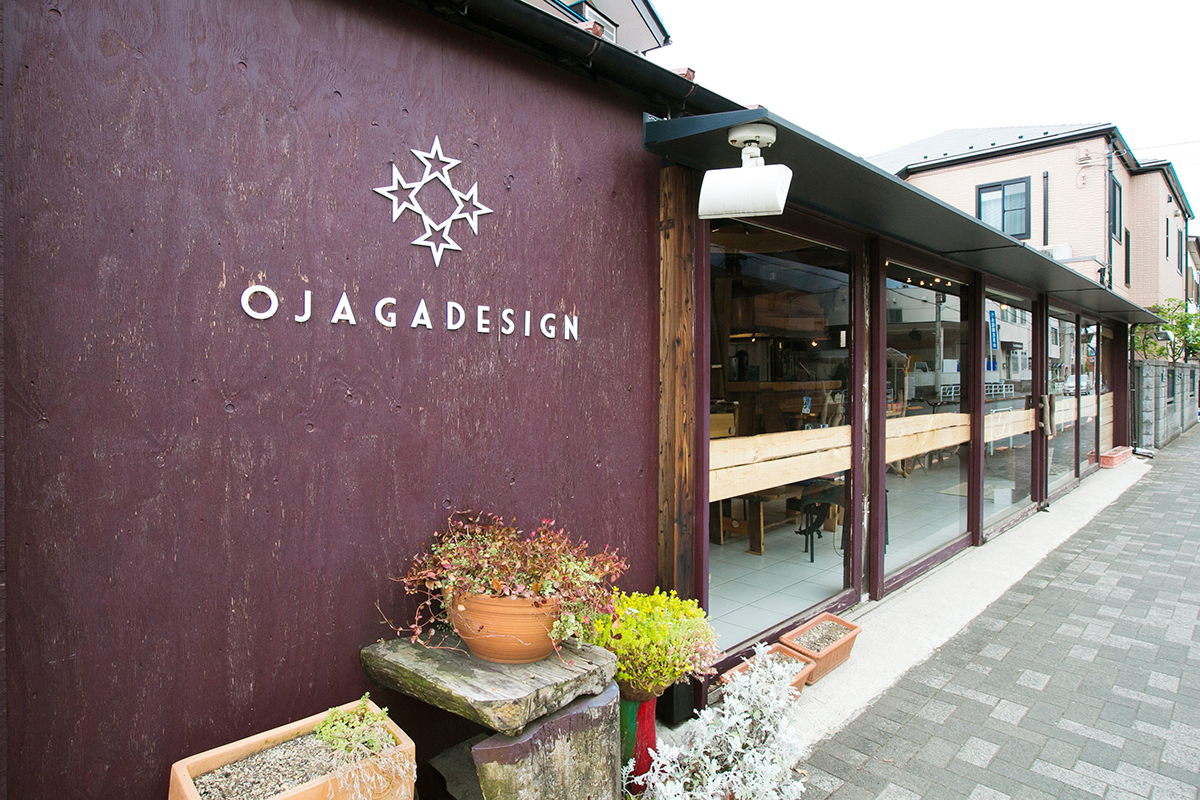 The exterior, designed with glass and wooden frames, and their simple yet fashionable logo reflect their great sense of style. Many customers come from afar.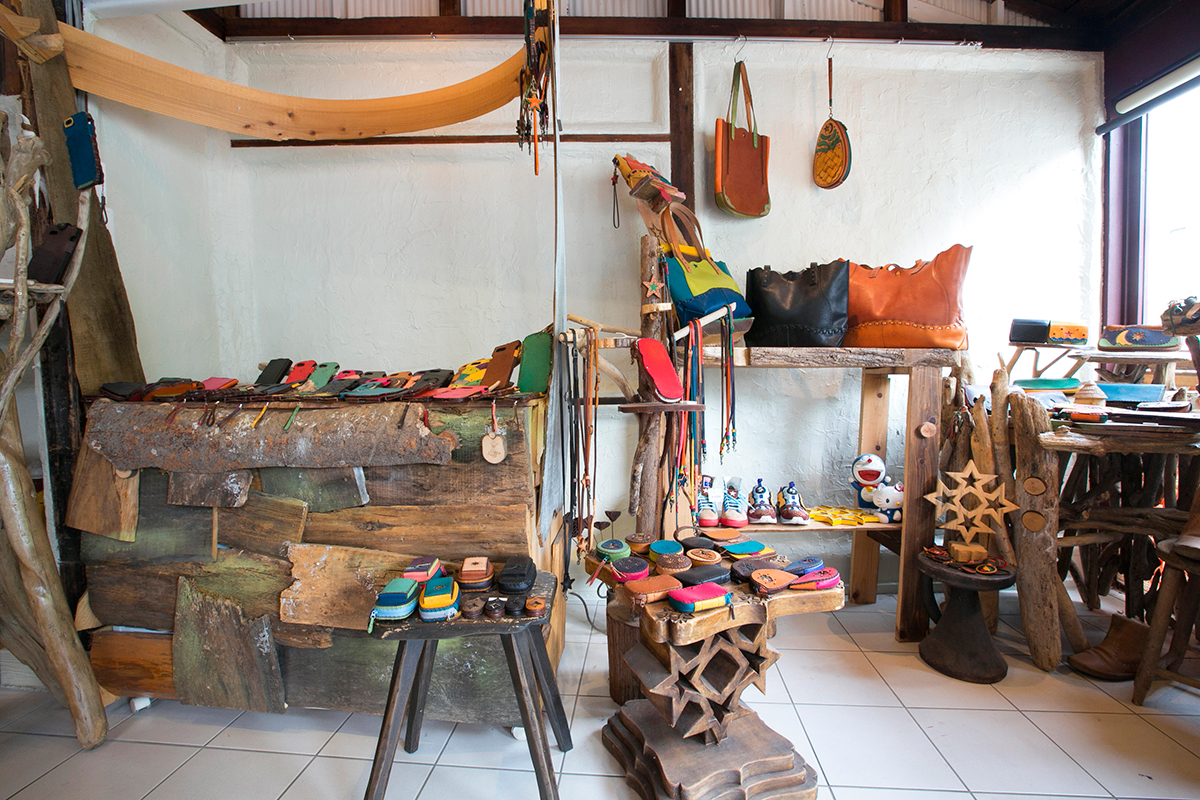 Colorful leather items are displayed around the shop. The products themselves are stylish, but how they are displayed, using wood pieces, is also brilliant!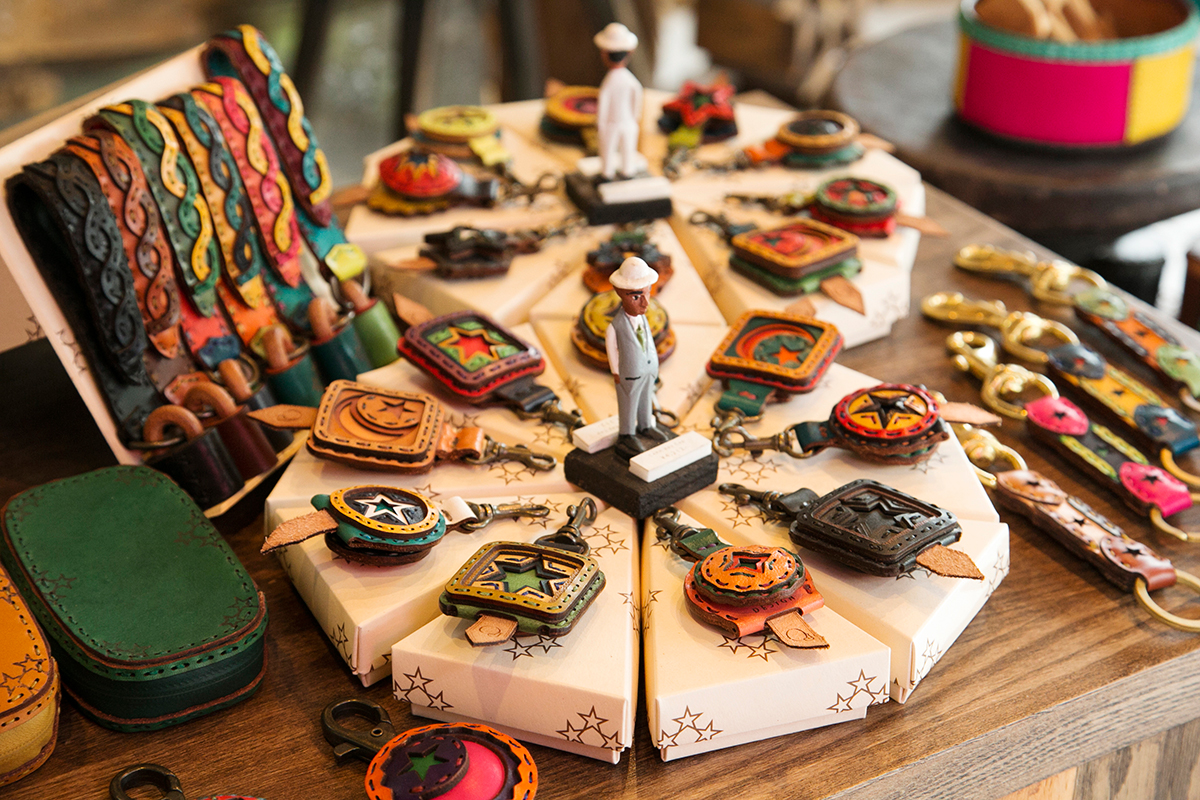 Each one is slightly different in design, and goes really well with African accessories as well.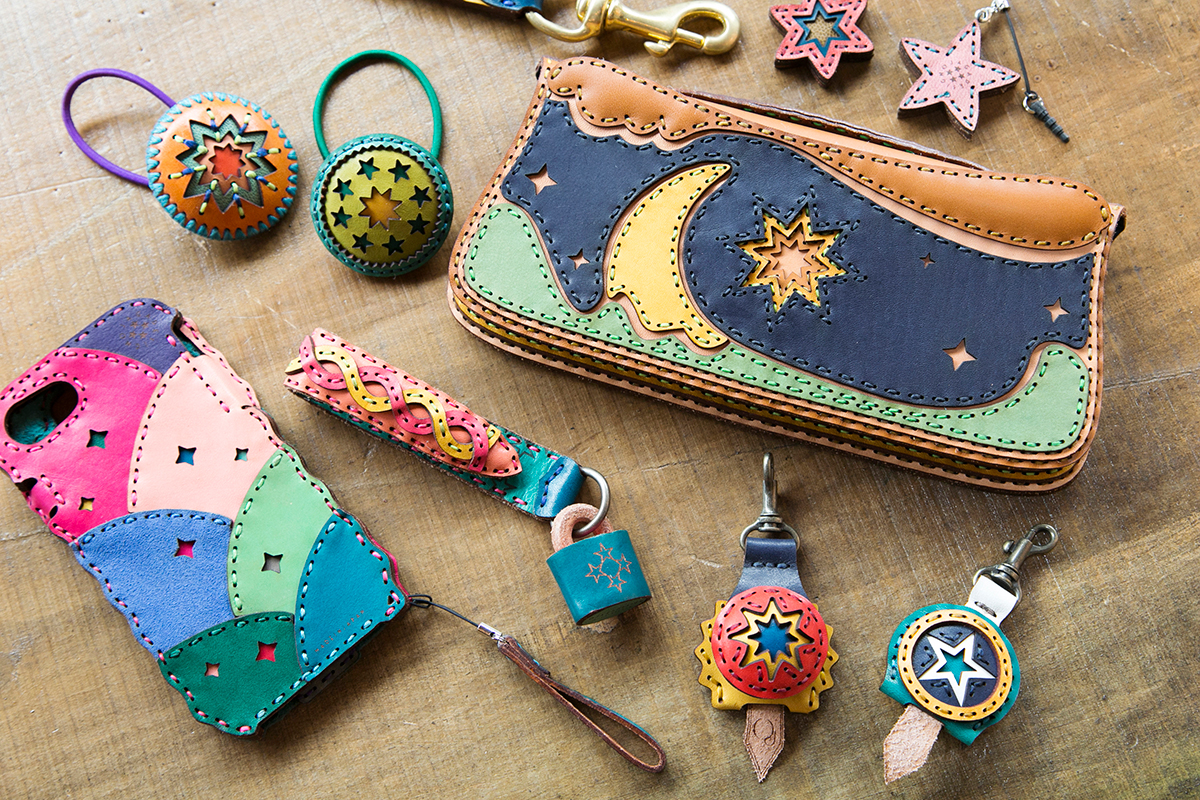 Wallet, 45,360 yen. Key cap (spiky) 3.132 yen, (star) 4,212 yen. Braided keychain, 8,424 yen. iPhone7 case, 12,960 yen. Hair elastic (little stars) 3,345 yen, (flower) 3,564 yen. Mobile phone strap on the top right corner, 2,376 yen each.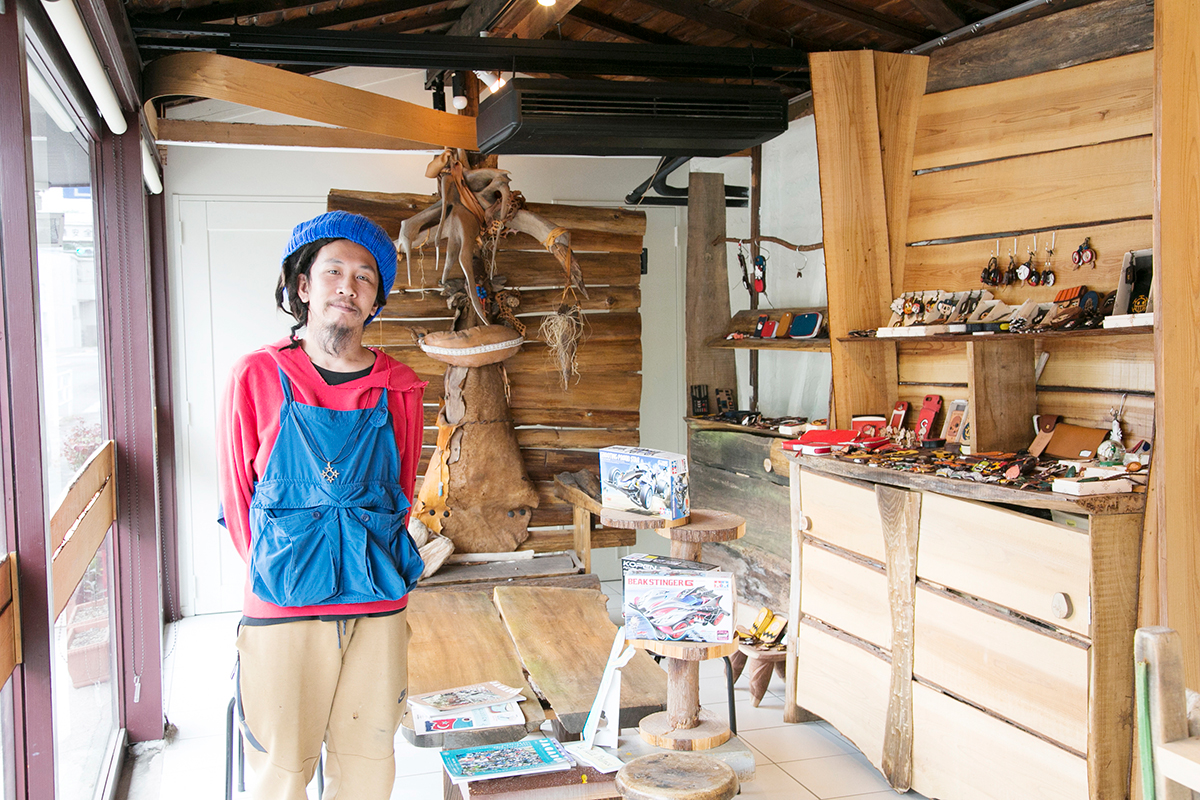 This is the shop's owner, Tadashi Ogawa. In between running the leather factory, he interacted with children in the neighborhood by selling them snacks. He also runs workshops from time to time.
Ogawa started his business with hand-stitched leather goods, and expanded into the current shop. Previously his products were completely handmade, but now he designs on a computer and cuts the leather with laser. Detailed work, such as painting and assembling, is still all done by hand. "I believe it is very good to share work with your neighbors. I'm involved with this area in many ways – we have about 40 staff working from home, and some simple work is outsourced to a welfare workshop," Ogawa says.
"The stereotypical image of Japan is somewhat traditional, like kimono and tofu, but it seems like these subcultural designs that are outside of that existing image are starting to be accepted as "Made in Japan" as well recently. Therefore, I will firmly stand by my style", he said.
The pops of colour make you want to buy everything once you visit this shop. By the way, I dropped my business card holder and broke it during this interview. Taking it as sign, I purchased a new one from the shop, and I love it!