Deliver delicious and freshly baked bread for your happiness!
The bakery along Tachikawa street is always busy with customers. They visit the shop for the freshly baked bread and tasty sandwiches. We have seen the shop on TV and some magazines. Let's go and find out the secret of its popularity.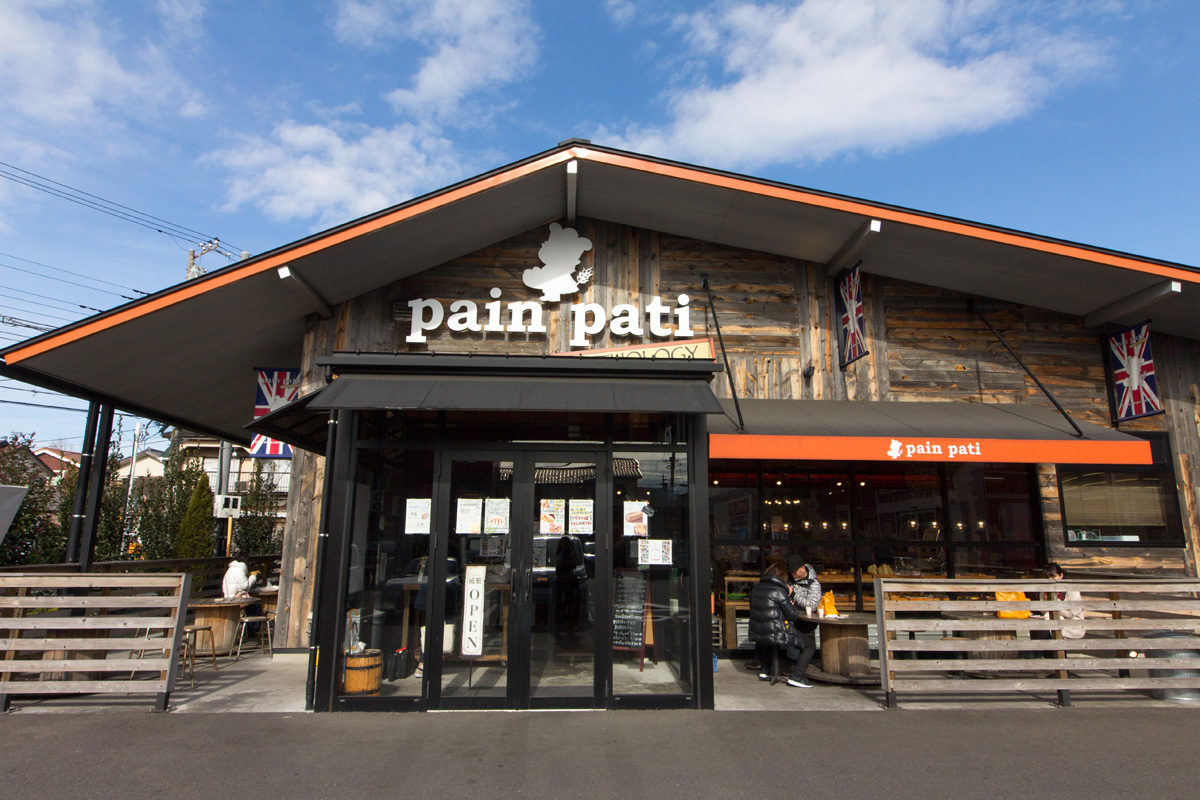 The shop looks like a log cabin and will catch your eye of the Union Jack waving outside. You can enjoy the delectable fresh bread in the terrace seats in the bright sun light.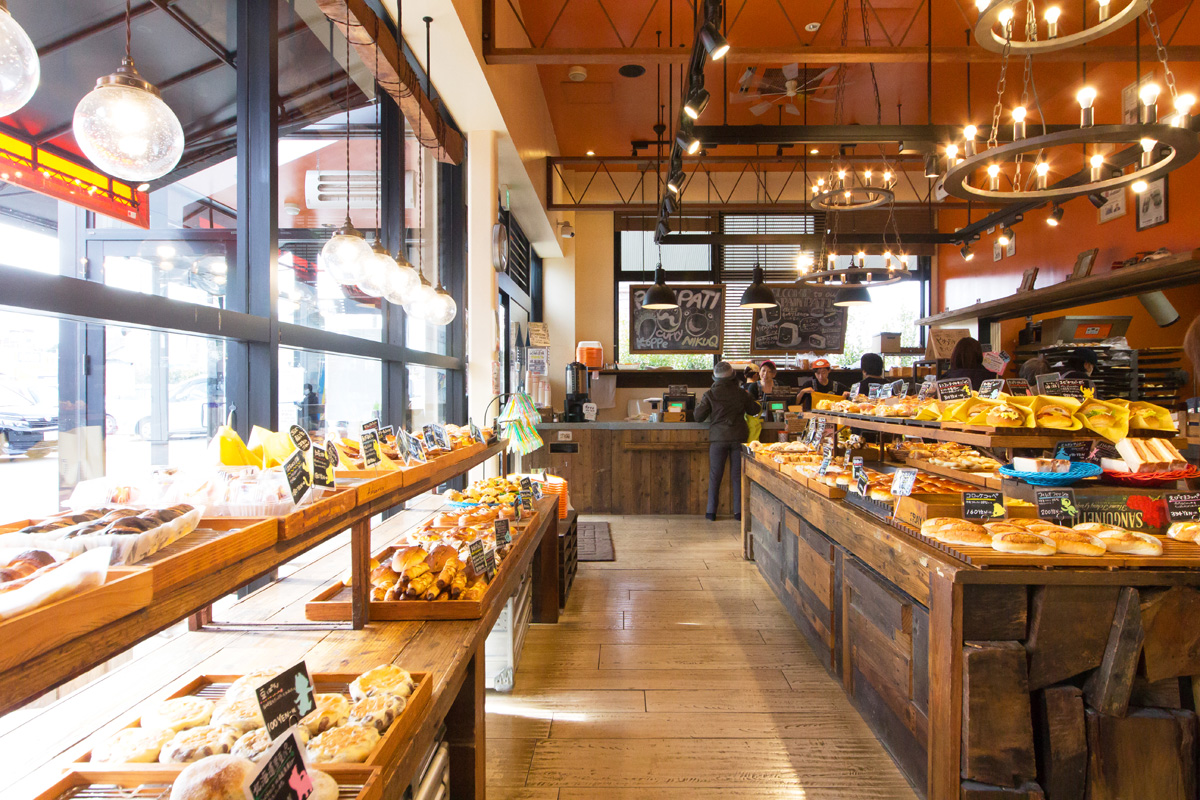 Wow, what a nice smell it is! You'd like to look around the store to find your favorite one among so many kinds of bread listening to the sound of Beetles. The bakers of the shop bake over 80 different kinds of bread such as the original bread and other bread for the season every day.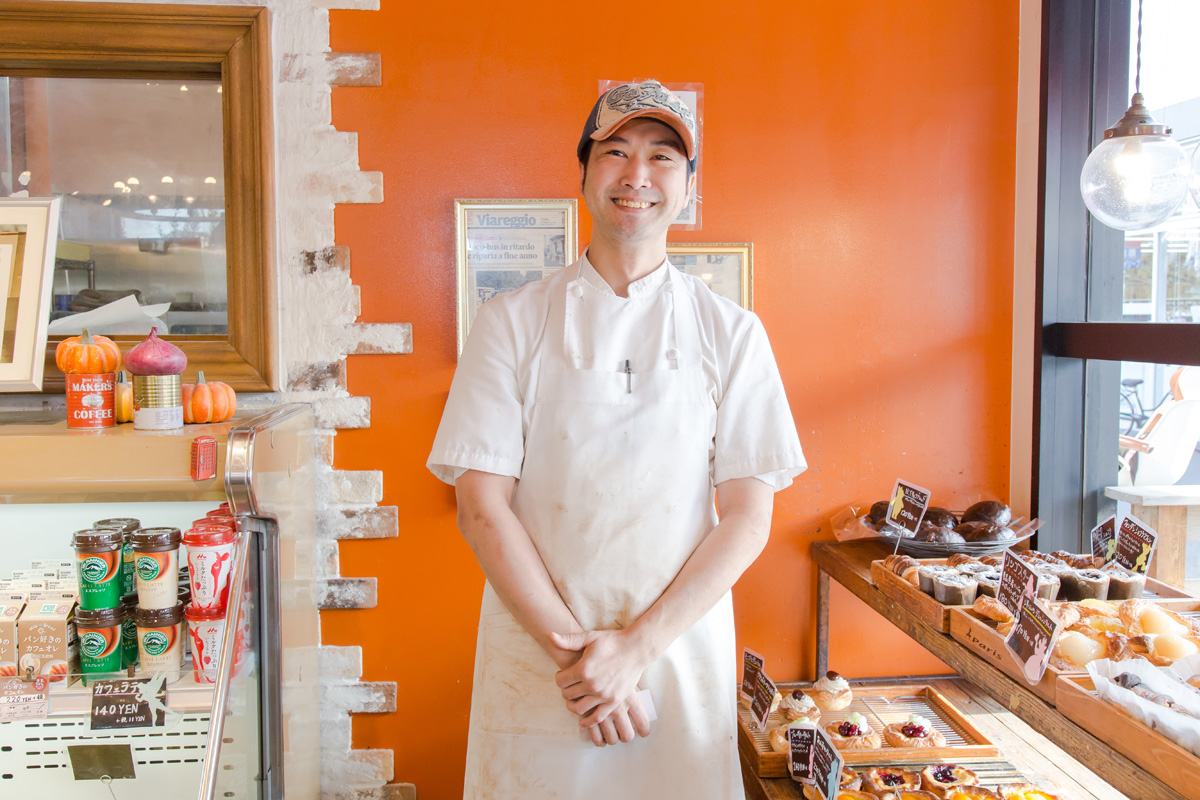 Shinpei SUZUKI, a baker, is running the bakery from 2015 when the bakery was open. He said, "Delivering delicious bread for customers and working for my family are my belief that I want to value."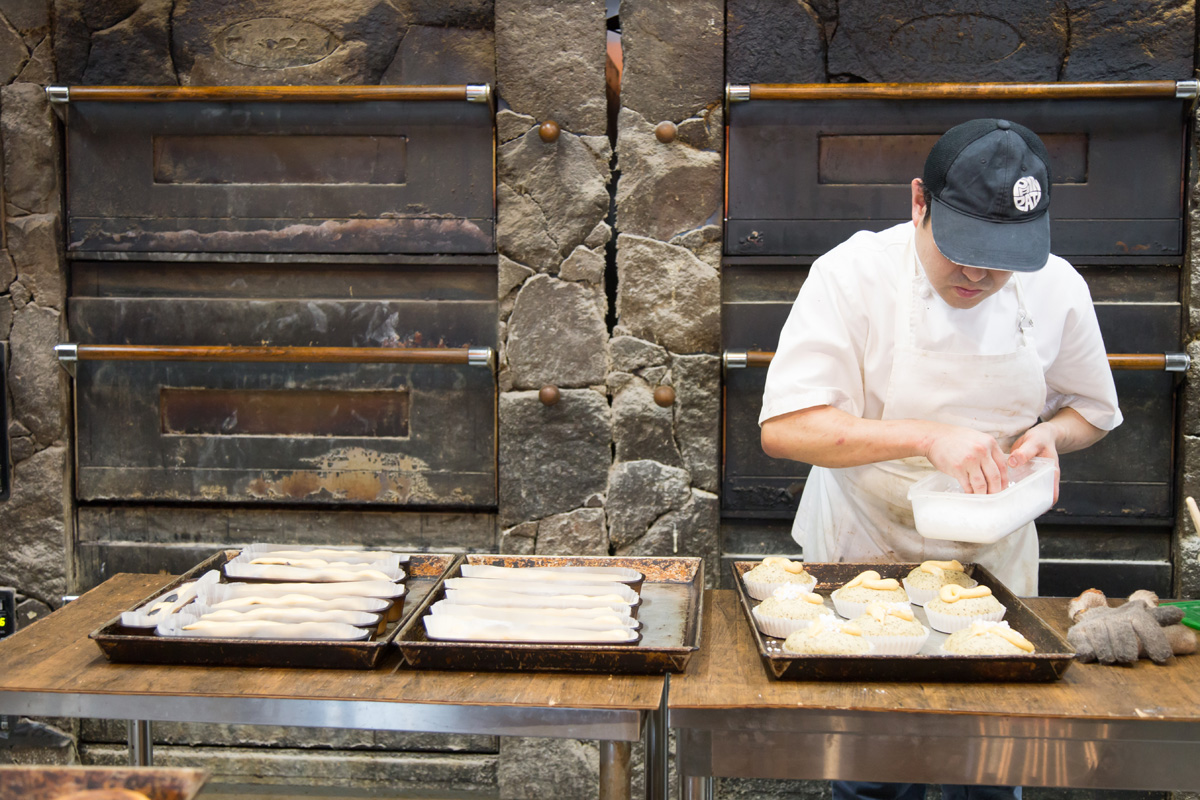 All the bakers work with enthusiasm to deliver nutritious and savory bread that all people even small children can feel safe to eat. The bakery doesn't use any additives and preserves at all.
Clockwise from the left of the picture: A pastry filling a full of pastry cream made by eggs from a contracted portly farm is 136 yen. A bread with lots of cheese is 195 yen. A loaf of bread is 440 yen. A pork-stuffed bread adding healthy "Itojima Raizan Pork" from the farm with affluent and rich nature in Fukushima prefecture is 230 yen. A juicy salty taste butter roll is 100 yen. A stuffed bread filling beef curry, its original, is 175 yen. (All prices exclude tax.)
The company motto is "The wheat is the gift from the earth, the salt is the gift from the sea, the yeast is the gift from the air and the water is the gift from the sky. "Each baker values the concept and provides delicious bread to customers, which will be the contribution to the society.
ANTHOLOGY opened the first store in Machida in 2005, and currently there are a total of five bakeries. Each owner of ANTHOLOGY will travel throughout Japan to find good ingredients for the bread to provide delectable and fresh ones for customers. Suzuki said, "We have many various people from children to the elderly while taking a walk. The terrace seats are prepared for a cafe space so that they can enjoy eating the freshly baked bread with free coffee." There are various kinds of bread made by the experienced bakers. Please enjoy the freshness and the aroma of the bread.