Fresh and Seasonal Vegetables to Your Dinner Table
Stepping out of the south exit of Tachikawa station and walking for five minutes under the line of a monorail, you will find a fresh vegetable store, which provides many varieties of foods and selected items such as meat, silky eggs, baked sweet potatoes as well as fresh vegetables. Let's go!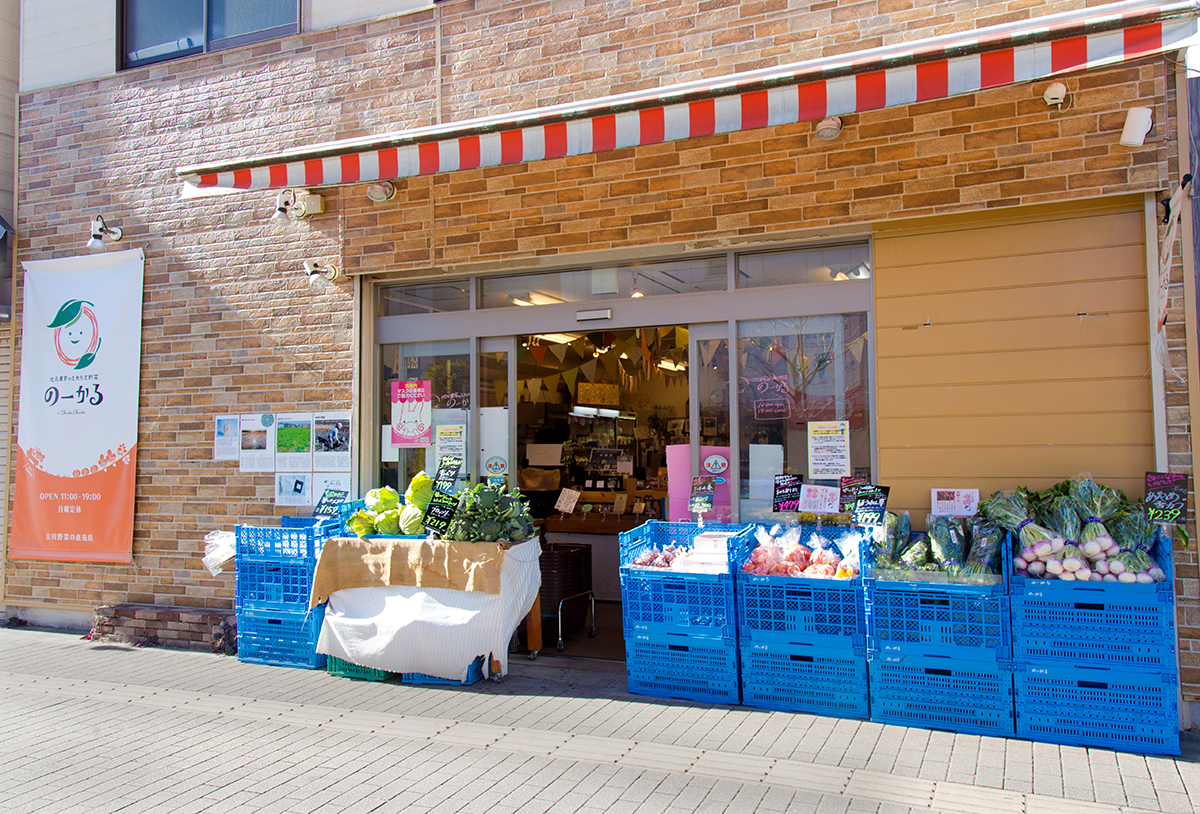 A signboard with a lovely logo and a striped sunshade of the store will catch your eye. How fresh and beautiful color vegetables are!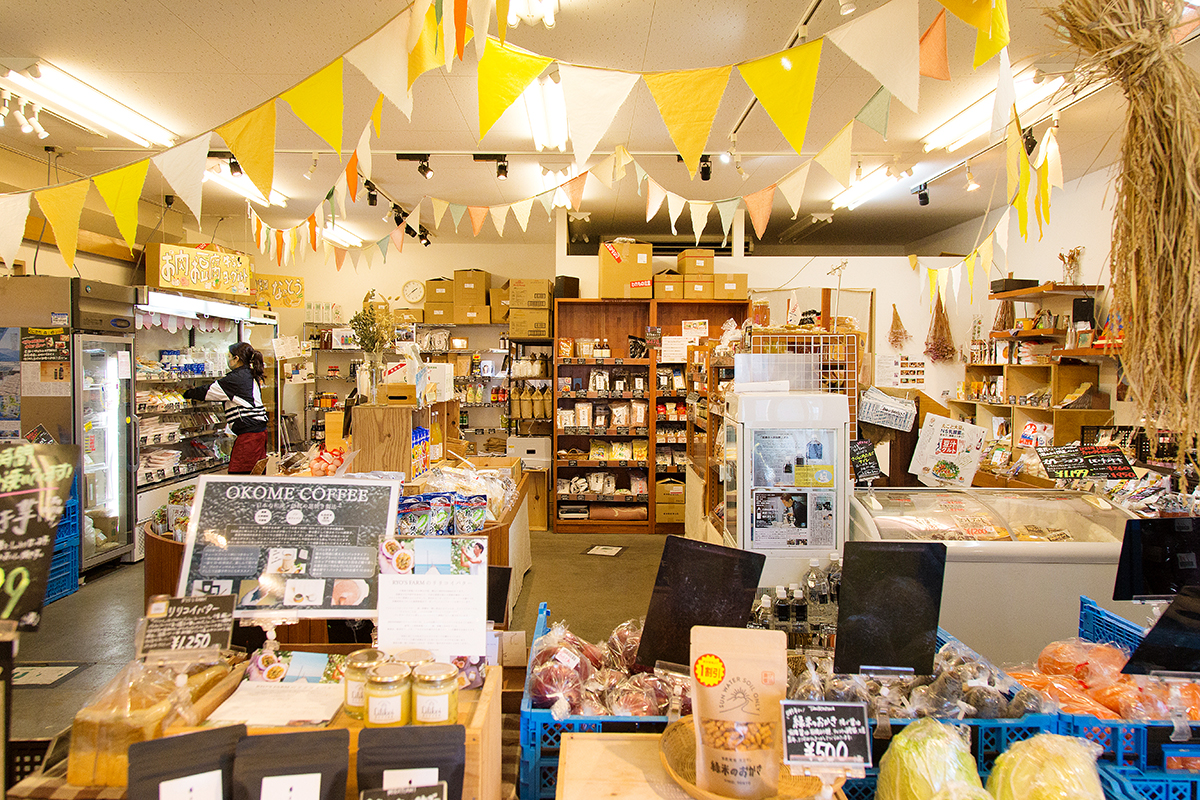 Wow! It is just like a Marché. Triangle flags are hung on the wall and several kinds of vegetables and food items are in wooden boxes. You must be so excited about shopping around for something you'd like to eat.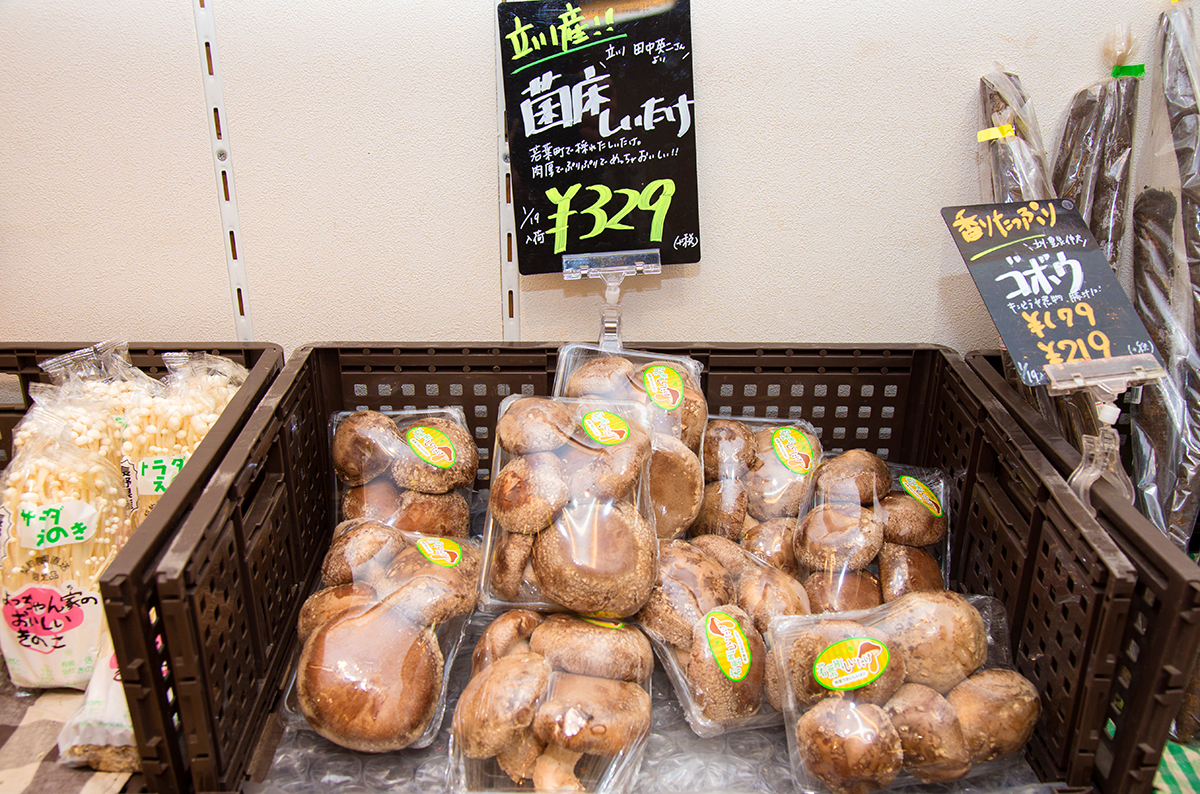 The store is full of fresh Tachikawa veggies and other local vegetables from all over Japan. There are many varieties of green and yellow vegetables. Some you see in your daily shopping and others you haven't seen in a shopping store you usually go.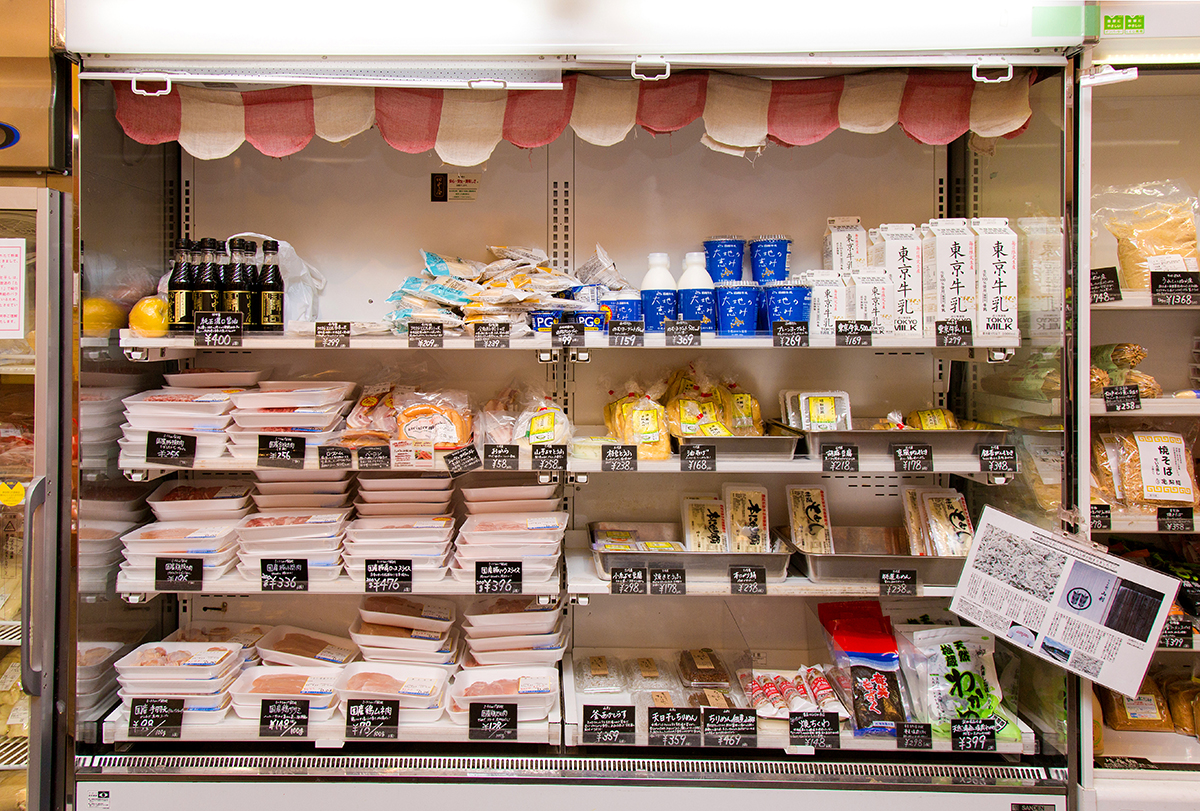 There are also many kinds of processed foods such as meat, sausages and tofu. You can choose something delicious for your dinner among these delectable foods. You will be free from your bothering about what you will cook for dinner tonight.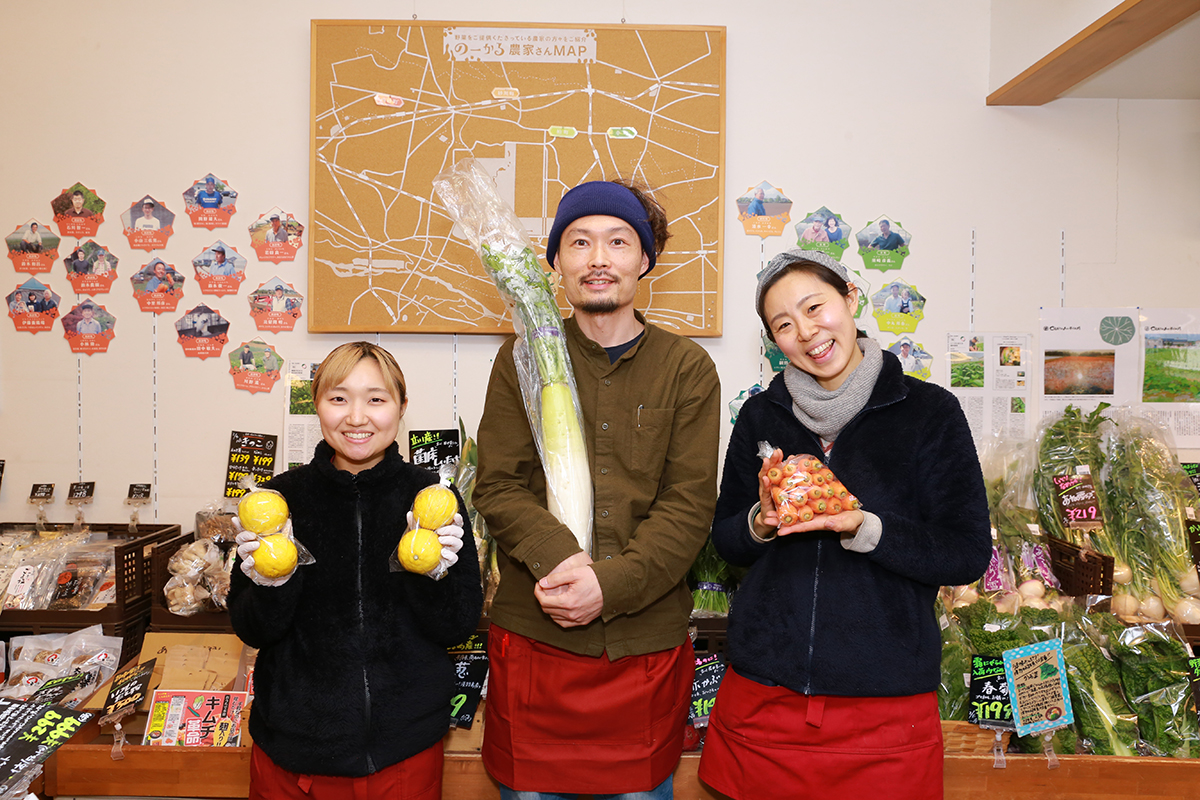 "We wish we can support people choosing a healthy diet for their dinner and can pass farmlands that exist now to our future children," said Hiroki Sato smiling. The store owner explained the details of the foods and other food materials in the store.
Misuzu Kawamura (the left side of the pictures) and Reiko Fujikashi (the right side of the picture)
Nokaru has a logistics know-how that is really unique. The staff members go to more than 30 contracted farms every day by car to pick up season's vegetables and fresh eggs. More than 20 to 30 kinds of fresh foods are displayed in the store every day. The name of the farmer and the area of the produce are written on each box. A small advice for eating and some useful tips from the farmer are also provided. Please enjoy reading them. Mr. Sato said, "All the produce here are special and unique. You can't find such things at any supermarket. You will feel the passion of the farmers and the producers." He continued, "We wish people can enjoy such fresh local vegetables and fruits."
Under the coronavirus pandemic, we have reconsidered the value of eating at home. The chance we will start thinking again about healthy and nutritious foods that are cooked at home.