Fashionable presence straight out of a French movie
This wonderful restaurant makes you feel like you're in Paris. I've always walked by it wondering what it was like inside, but it seemed a bit intimidating. Finally, just like stepping into a café in Paris for the first time, I gathered my courage to visit the restaurant.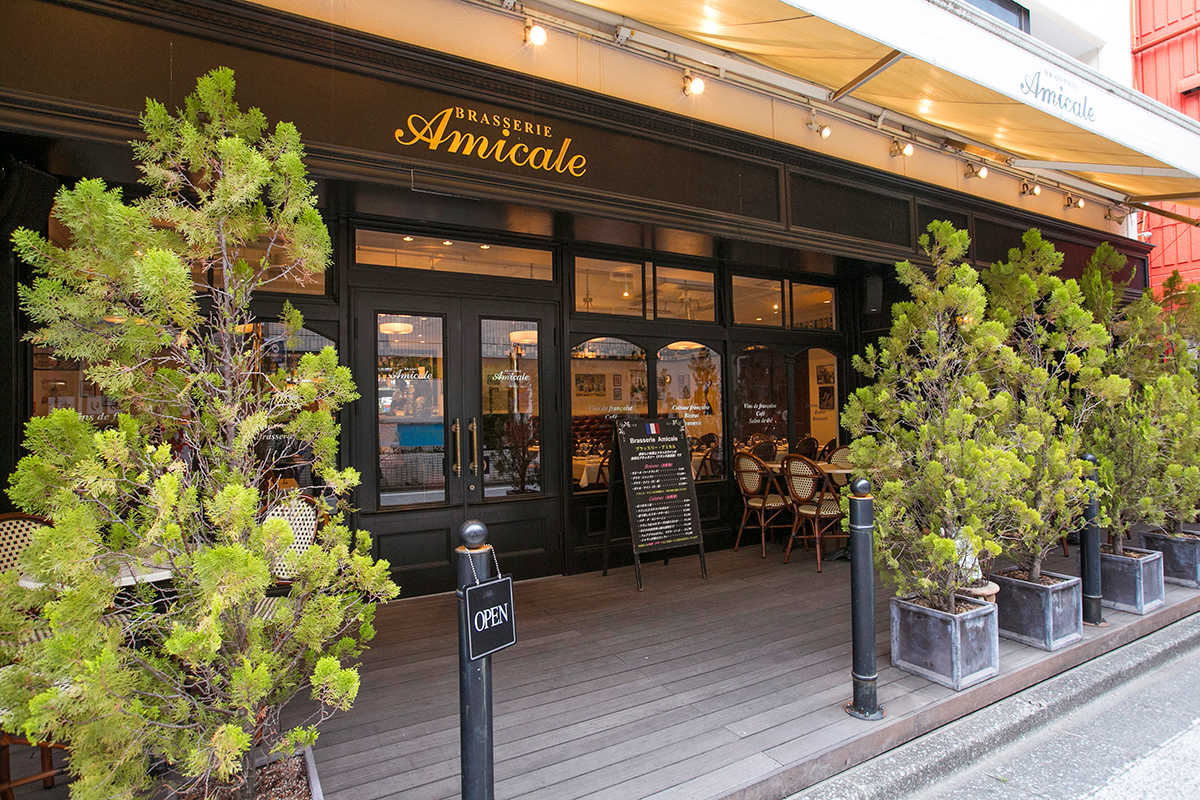 The restaurant has floor-to-ceiling glass windows with trendy interior decoration. Vibrant plants separate the terrace seats from the street to keep it comfortable and private. After all, this place does make me feel like a Parisienne.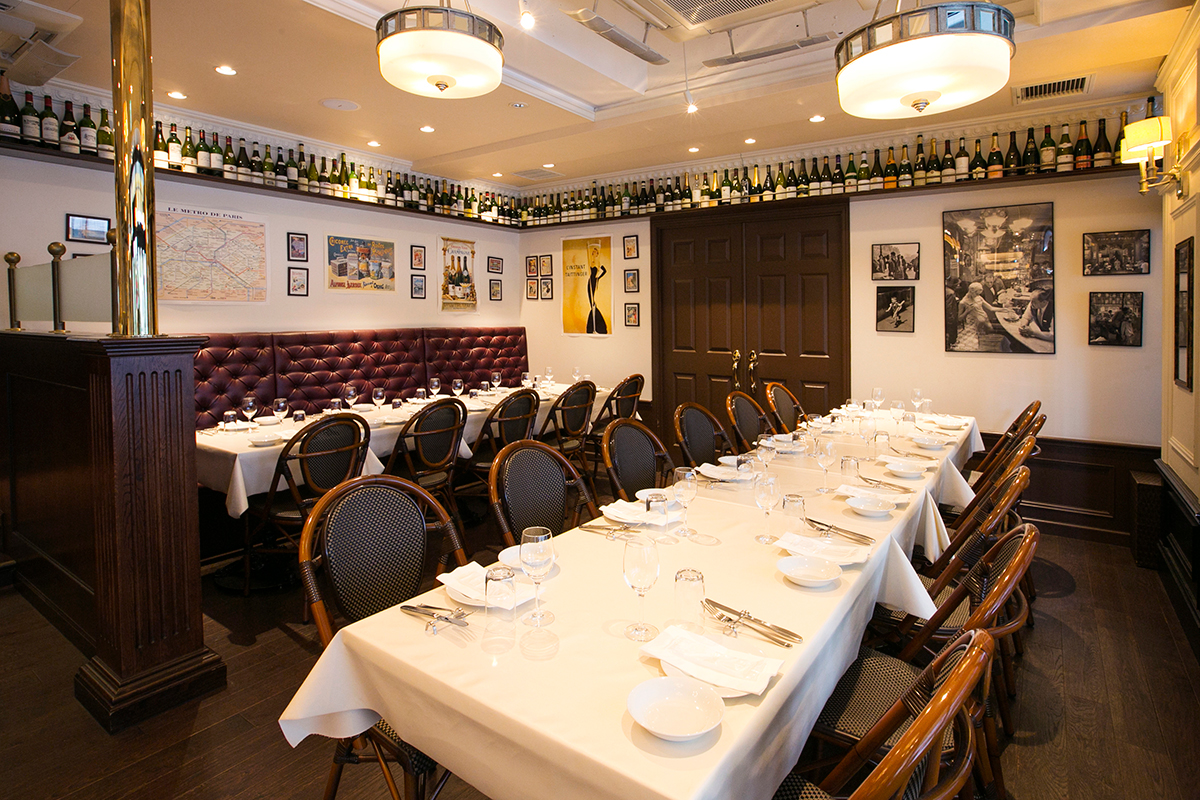 The tableware is beautifully placed on a crisp white tablecloth. The wine bottles on the wall cast an uplifting mood.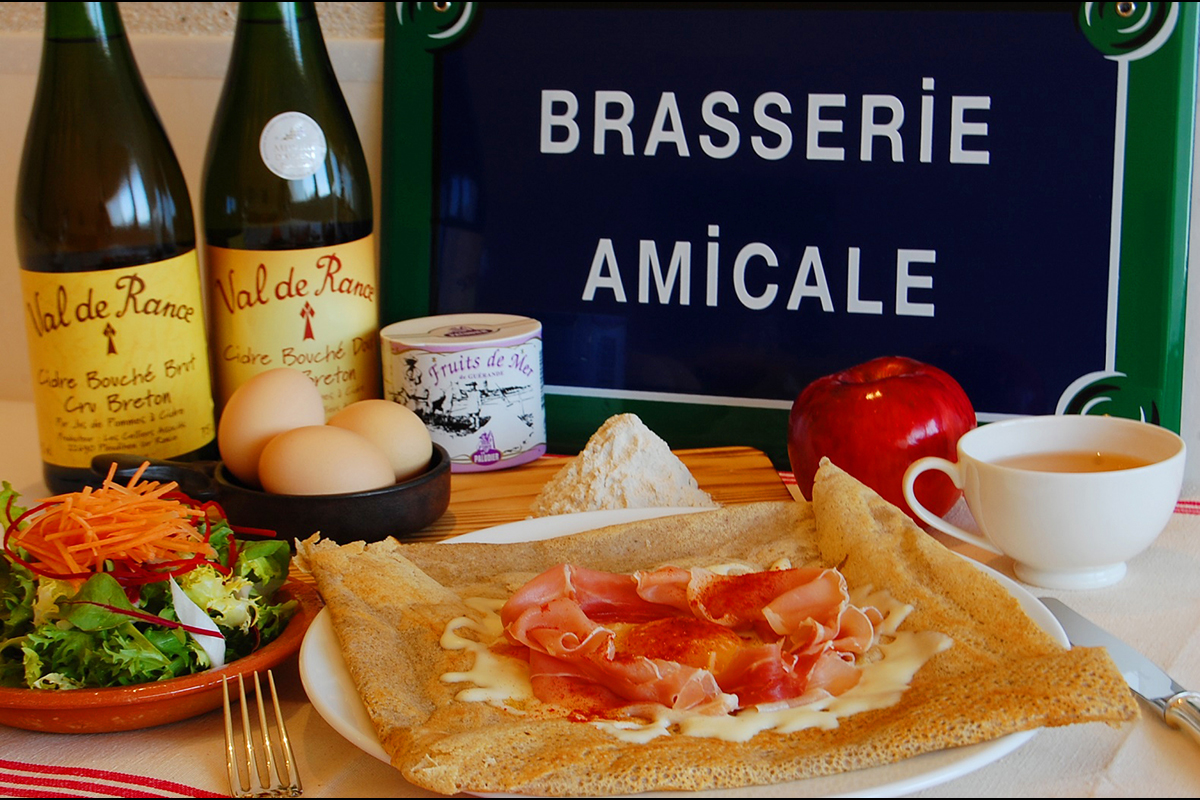 The galette set from the lunch menu comes with a green salad, galette complète, caramel beurre salé with honey ice cream, and coffee, and is reasonably priced at 1,580 yen (excluding tax).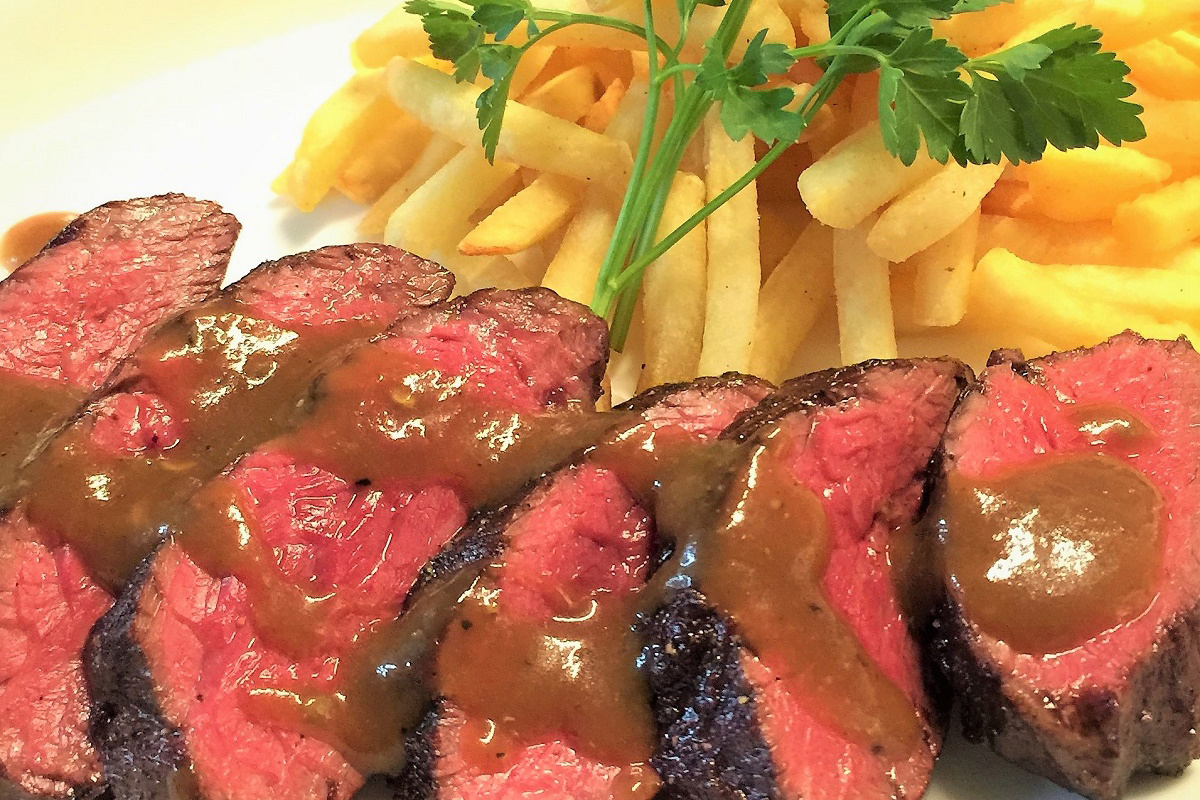 This is "steak frites", or beef harami steak with French fries, 1,950 yen (excluding tax), from the à la carte menu.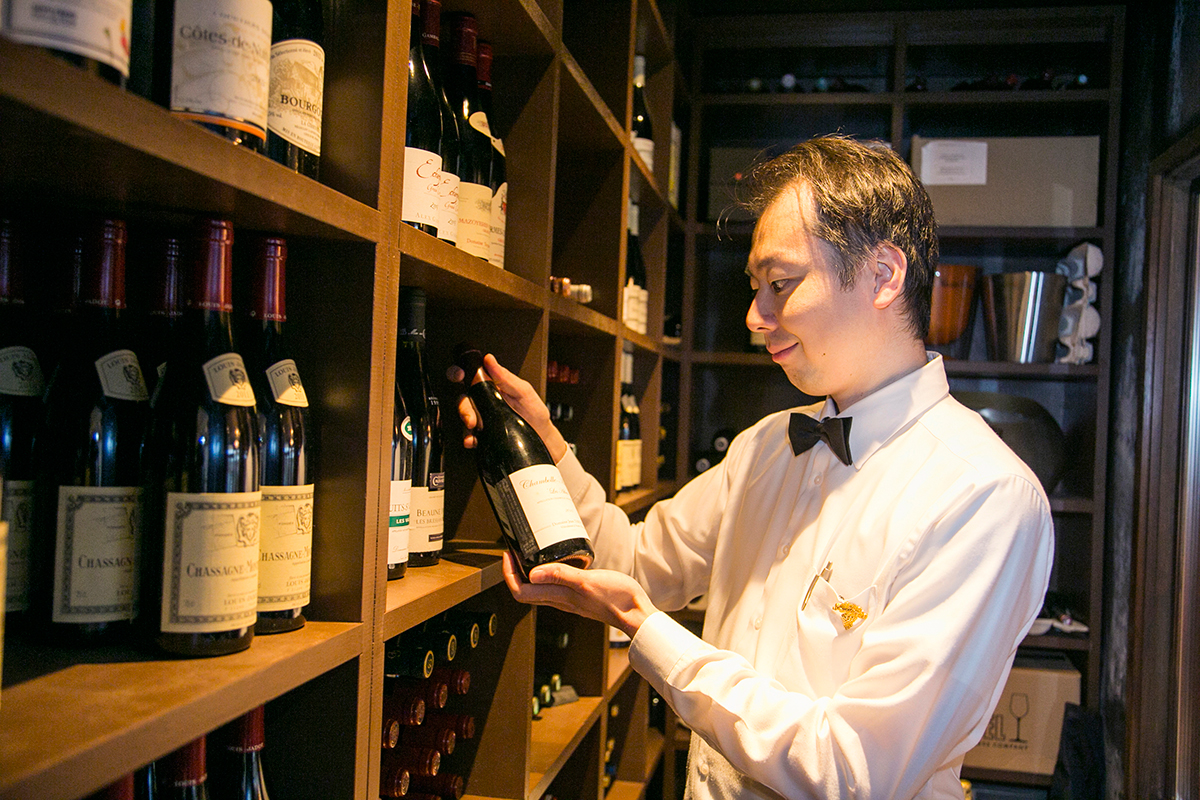 Takanobu Morii is both the manager and sommelier of Brasserie Amicale. He acquired his sommelier's certificate about ten years ago, so customers can feel comfortable with his service.
The restaurant opened in July 2010. At the time, there were few Western and French restaurants in the area, so he wanted to open a spot where people could enjoy casual French cuisine. The interior and exterior of the restaurant as well as the music create an atmosphere reminiscent of Paris' 16th arrondissement, one of French high society's favourite places of residence. They only offer an à la carte menu, and most of the dishes can be shared with others at the table. Their galette lunch set is also popular. They serve about 100 kinds of wine, with 600 to 700 bottles always in stock.Their galette lunch set is also popular
Morii confesses, "I would like to spread the joy of casual French dining." They also host wine tasting sessions.