Their stone oven bakes some exquisite pizzas!
Renovated in 2016, this bakery café has a spacious terrace perfect for coffee and relaxation. The bakery was founded by the Tachikawa welfare workshop, and around 10 of their workers there with the staff in the Backyard each day. From savory buns to sweet Danish, freshly-baked breads line the shelves.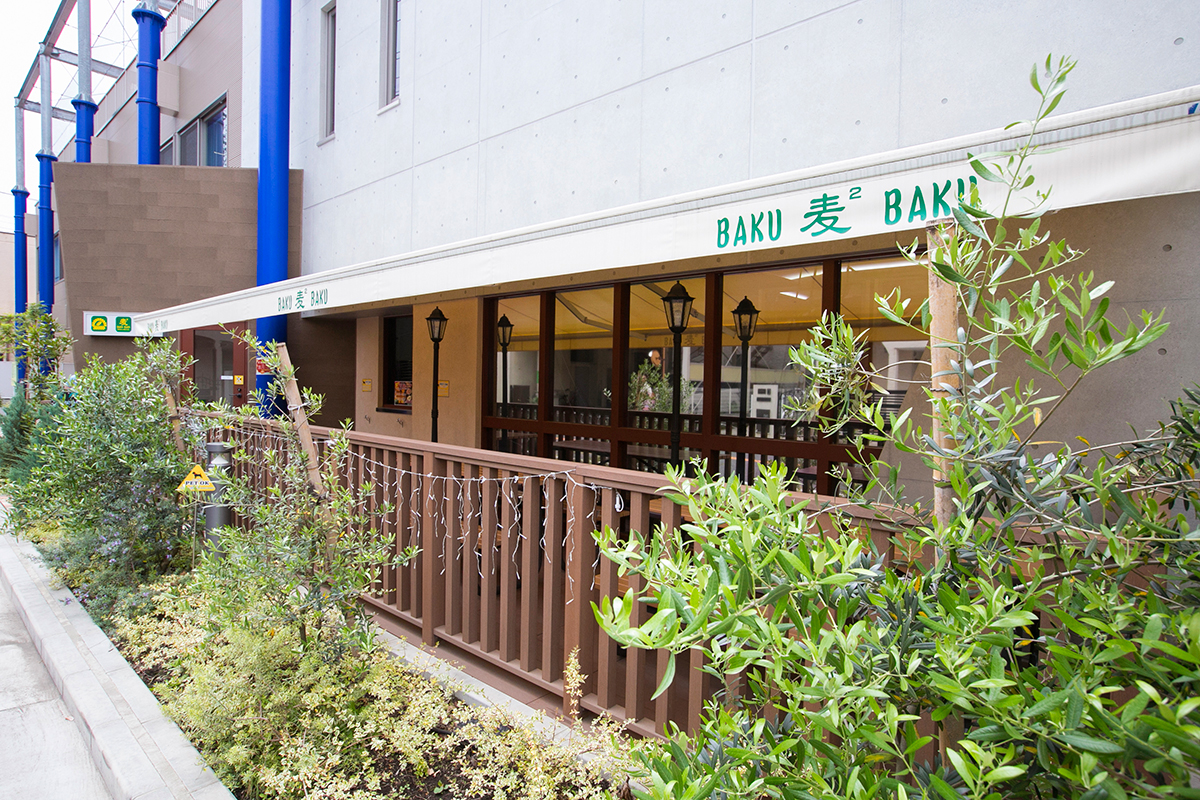 You can sit with your dog in the spacious outdoor terrace. The street is pretty quiet, so you can feel the breeze under the shady trees, and enjoy their fresh bread.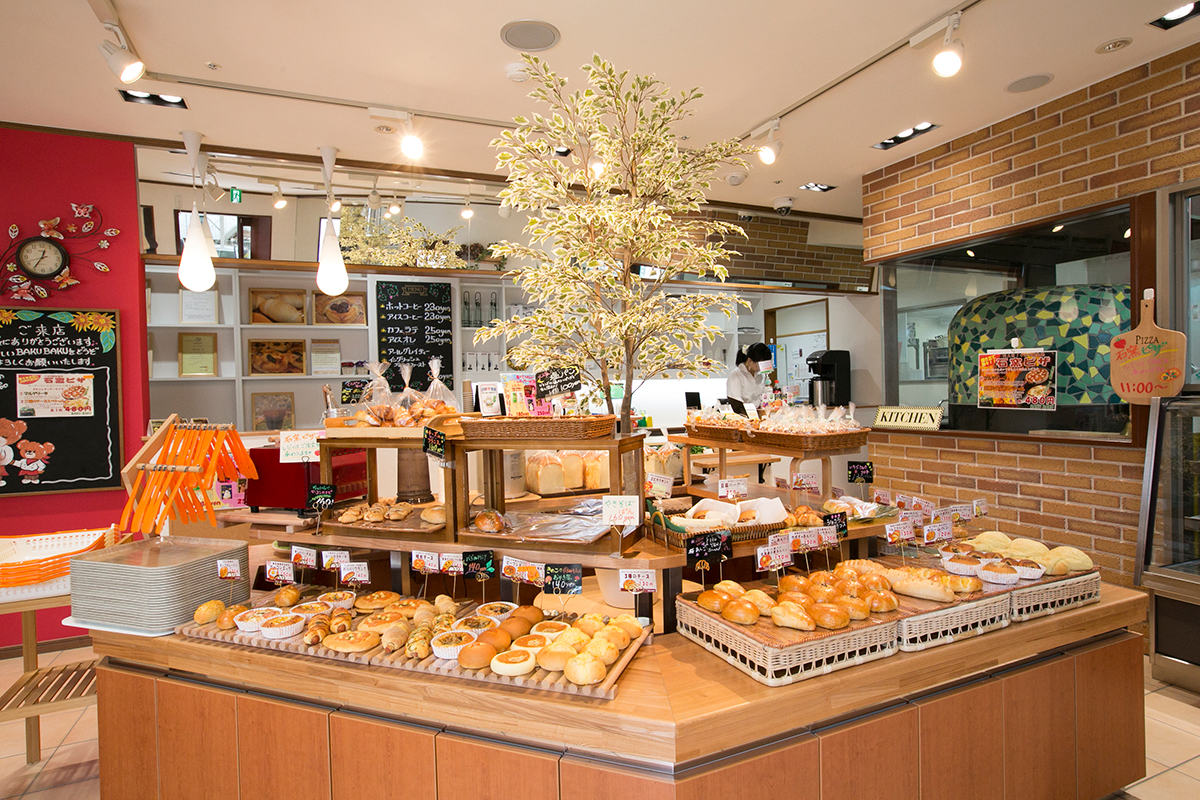 The delicious aroma of bread stimulates the appetite. They serve 30 to 40 types of bread. Pizzas are baked in the colorful stone oven behind the glass on the right side of the photo.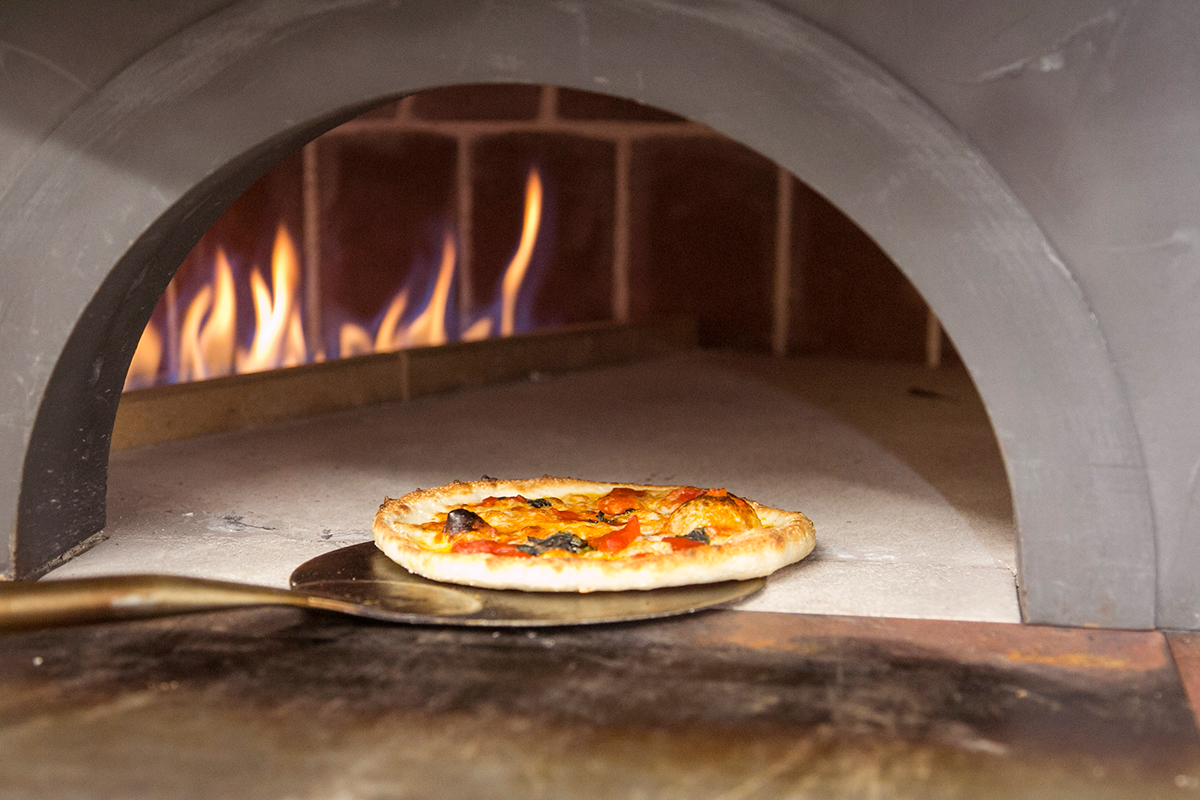 Pizza comes out of the oven steaming hot in about 10 minutes after ordering. It's also available as a take-away.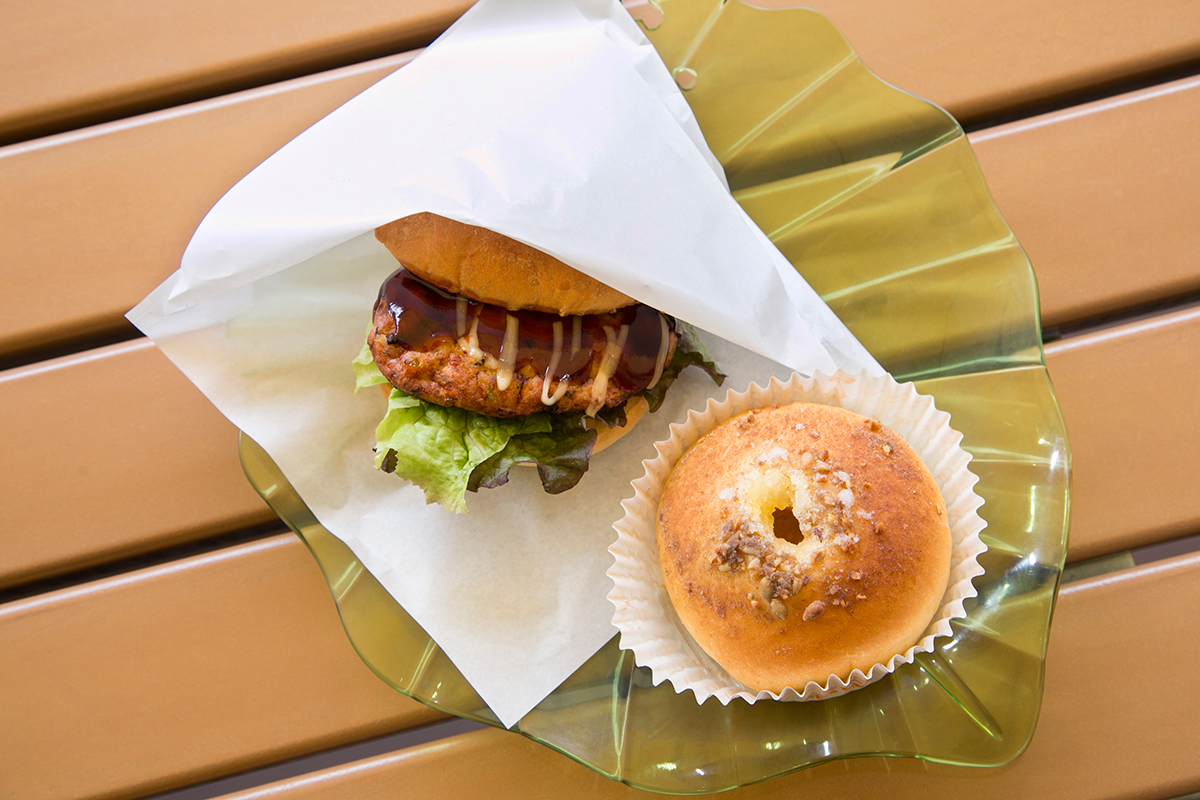 Teriyaki sauce is the secret to this delicious and healthy tofu burger; 250 yen. Maple sugar cream cheese; 140 yen. All prices ( all tax included ) include taxes.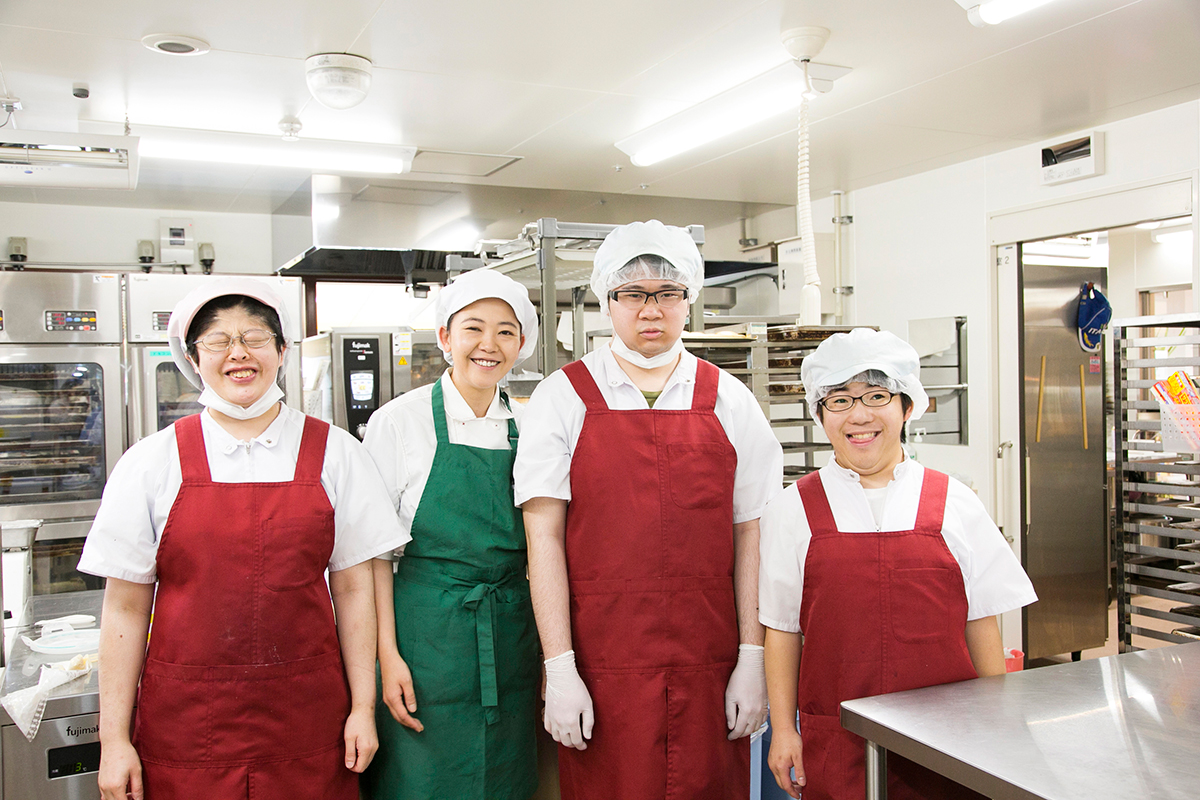 From left to right: Miho Sato, Momoko Yamaguchi, Shoichi Kaneko and Daiki Minegishi. Yamaguchi is an assistant and the one in charge of BAKUBAKU.
The bakery was founded partly to provide a workplace to the members of Tachikawa Workshop. "We aim to make bread that brings joy to the children and the people in the area," Yamaguchi said. While paying close attention to the safety of their product, they replace the menu according to the season so it is fun for both the customers and themselves all year around. "I'd love to sell the breads with our members at local festivals and events, so that more people can know about us." If the timing is right, you can find bread fresh out of the oven, even in the evening. What's next on their agenda? A truly original flavor that can be found only at their shop.