French Restaurant Serving the Chef's Original Classic Menu
Since its opening in 2003, the French restaurant has stood out as a long-loved popular restaurant. We asked the chef, Mr. Satoshi OSAWA, about how he turn the ingredients into the most delicious plate. We also asked him about his hospitality.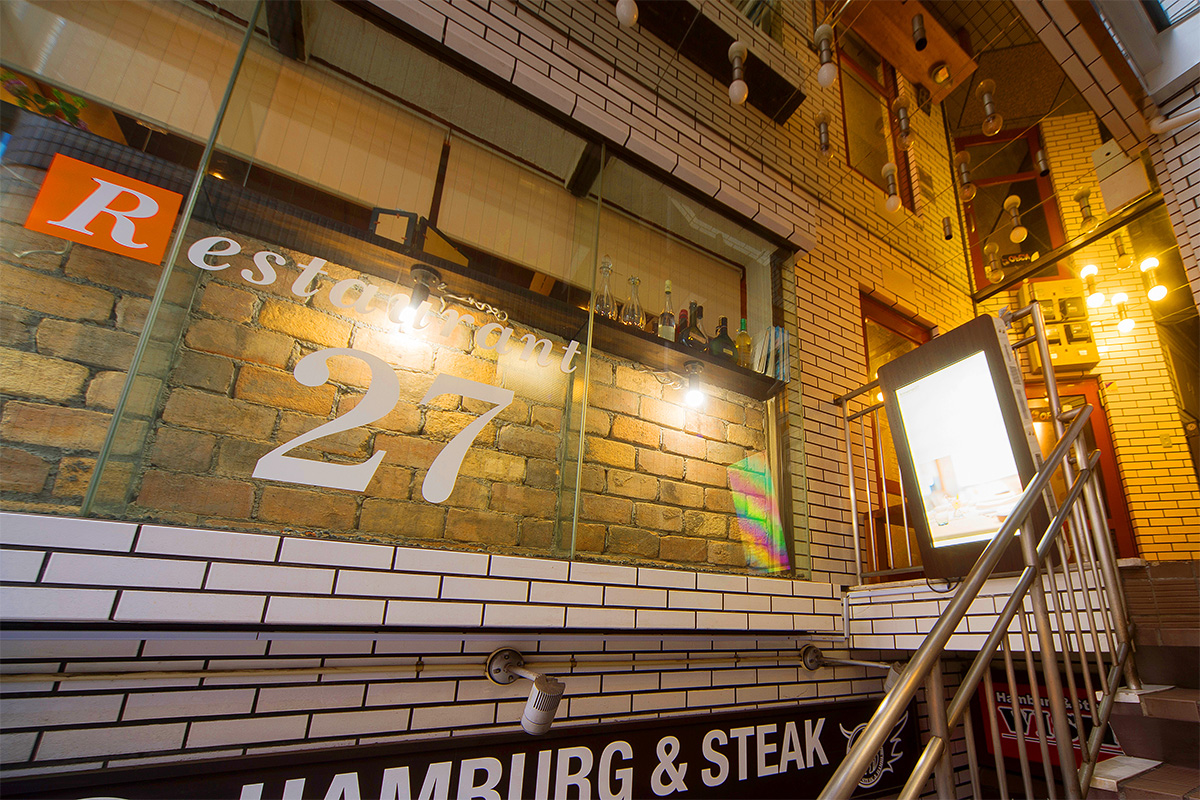 You will find a mark of "27" on the 2nd floor of a building in the south exit of Tachikawa station.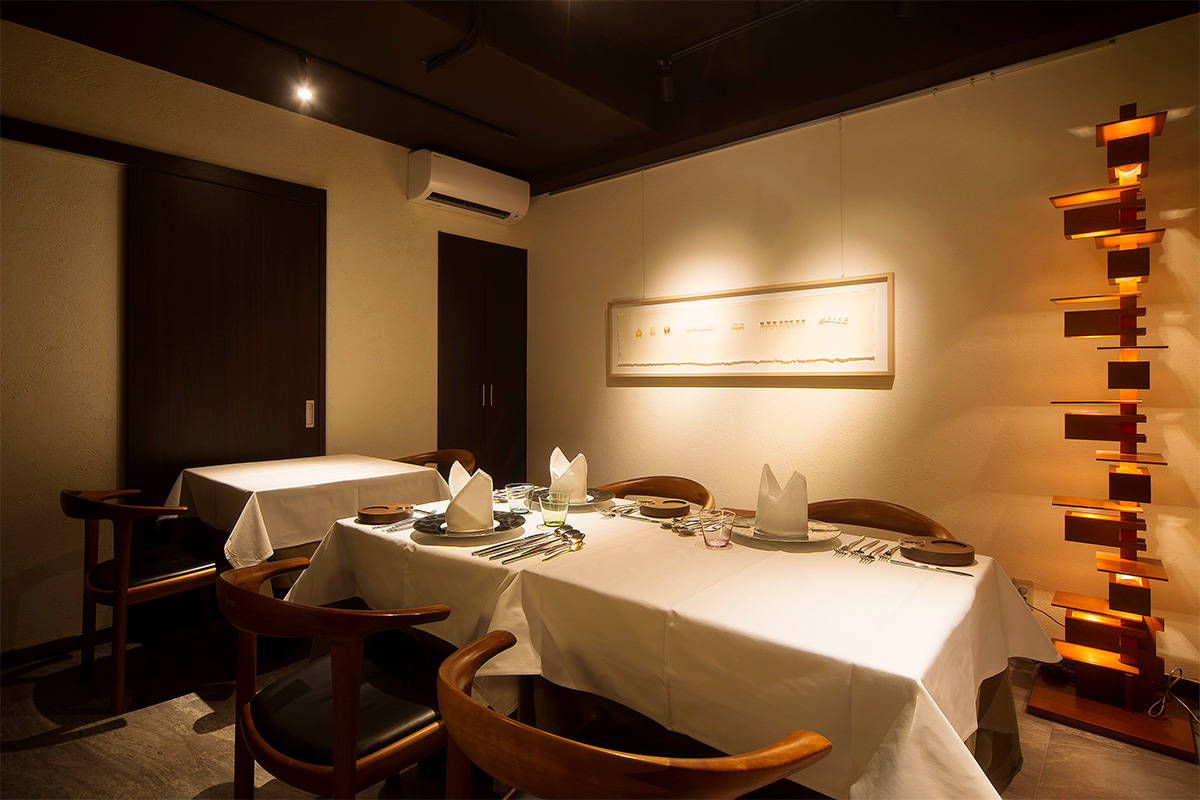 In the restaurant, which was renovated in 2018, you can relax in its simple and nice atmosphere created with several art pieces made by a woodblock artist, who is one of the restaurant's customers. A couple of private rooms for business and other official meetings are available as well.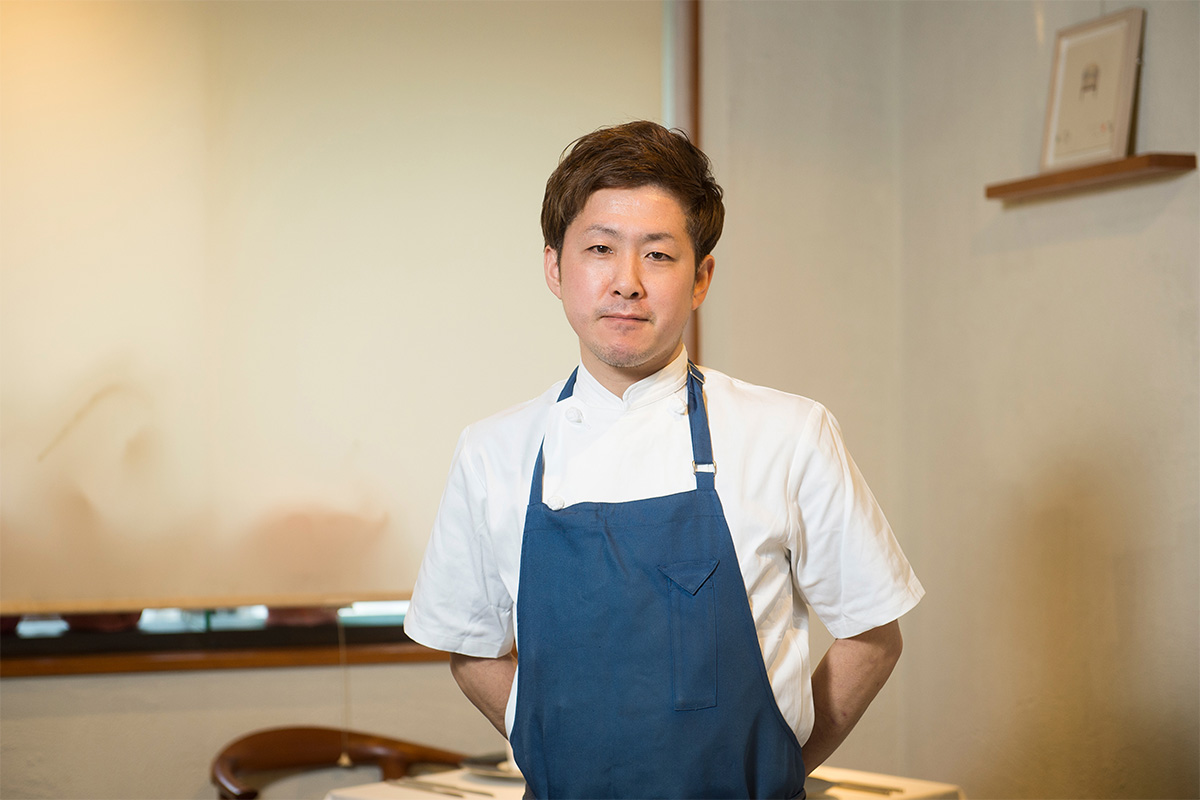 Mr. Satoshi OSAWA, the chef and the owner of the restaurant, says, "I carefully prepare, cook, and serve my special and unique French dishes with seasonal ingredients." He and his wife have also been studying wines and food matching.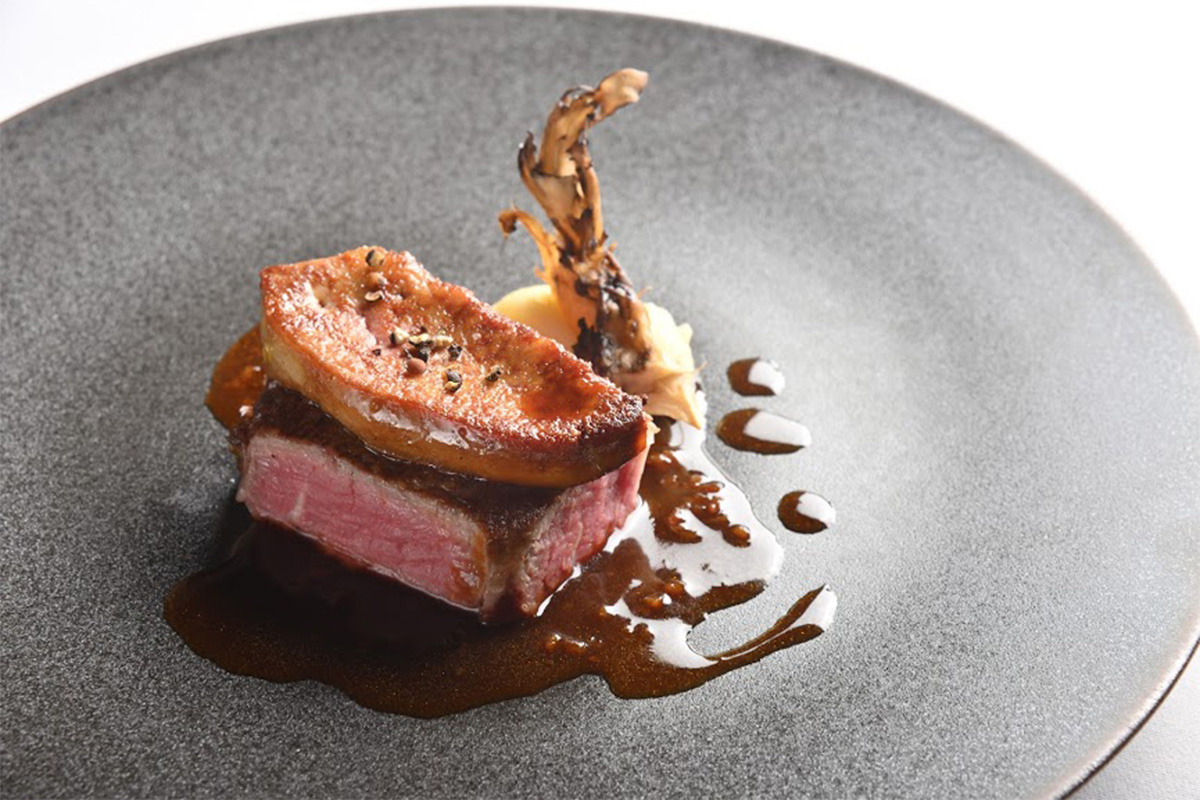 Fillet stake with Foie Gras: the chef sautés the beef fillet carefully, and adds tasty grilled Foie Gras. You can enjoy it with rich sauce using Madera wine. It is a very popular dish, perfectly matching with red wine.
The course menu is priced at 9,000 yen (tax not included).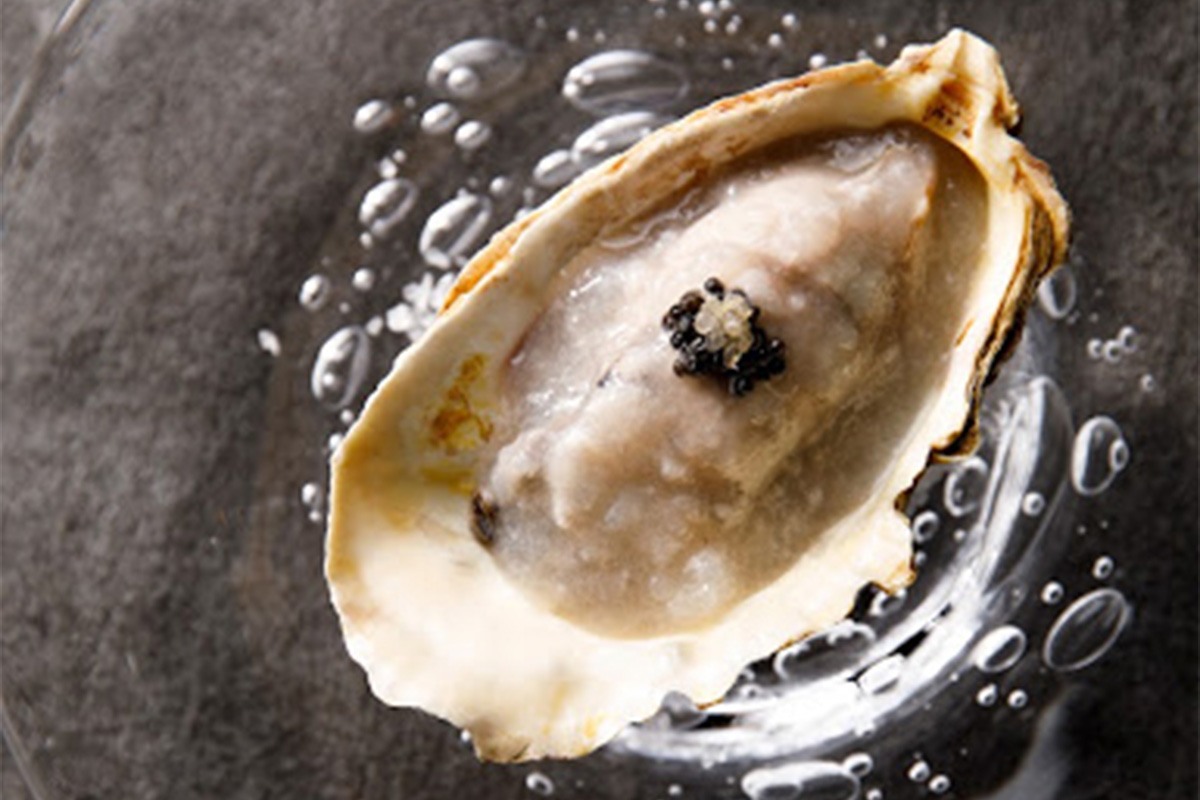 Oyster pocher for hors d'oeuvres: an oyster is boiled with champagne and then cooled. Some amount of lemon-flavor cream and oyster gyre are added to the oyster with finger limes. Enjoy with champagne.
The course menu is priced at 9,000 yen (tax not included).
Mr. OSAWAO said, "I opened the restaurant at the age of 27 with my wife. We named the restaurant "27" not to forget our first resolution." He cooks soft and smooth taste dishes which would give a strong impression to the customers. He explains his quests about the menu and the ingredients carefully, and asks them about the impressions after eating, with the belief that communication with the guests is crucial. The chef installs all kinds of customer information such as their favorites, allergy and others into his computer to use them for his next menu. The restaurant sets the day for families with kids on every third Mondays. The chef's passion to the dishes and the customers has made a strong and warm tie with all the quests.