A secluded and hole-in-the-wall type Izakaya restaurant with delicious Tokyo-style Yakitori, grilled chicken
A few minutes' walk from the north exit of Tachikawa station, a very stylish and unique restaurant suddenly appears on the corner of the street. When we excitedly stepped into the restaurant, we found that it was a Yakitori restaurant full of good flavor with friendly and lively atmosphere.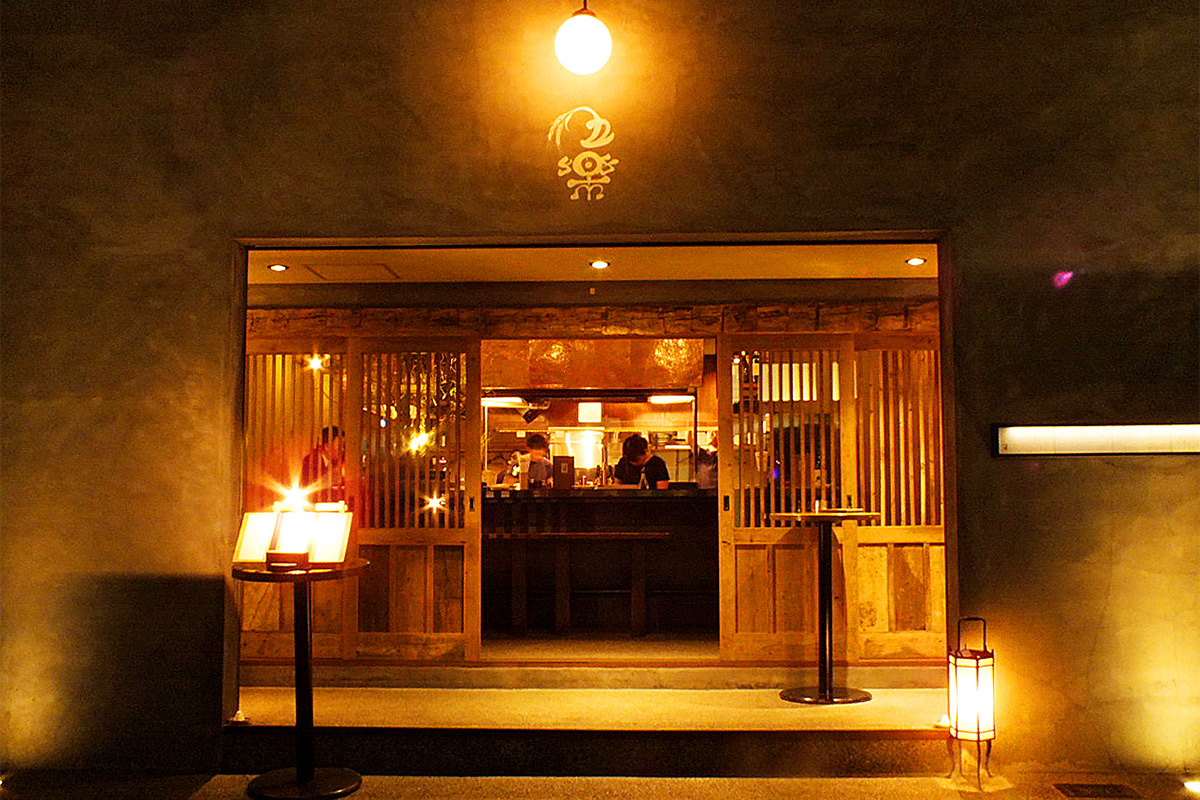 The concrete exterior wall gives an impression of modern Japanese atmosphere. You will be drawn into the warm cozy atmosphere with gentle lights from the inside.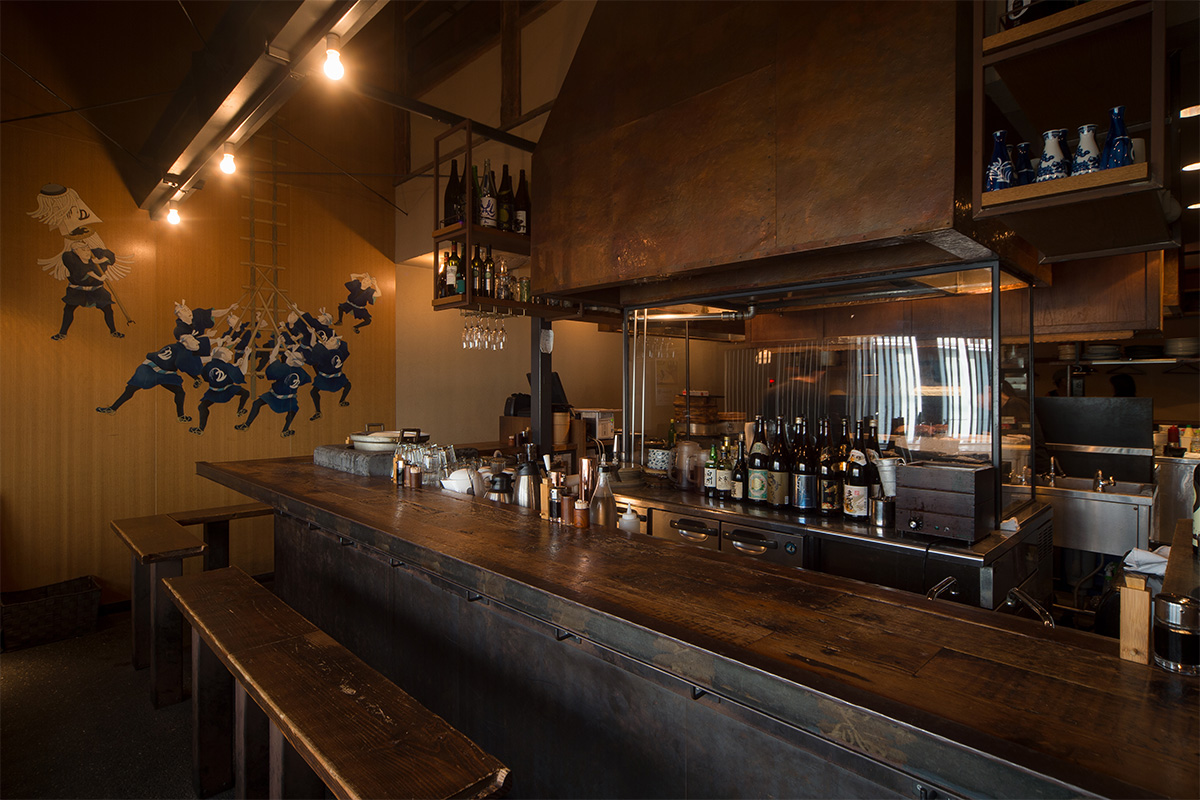 Enjoy a lively cook by the staff in front of the bar counter table. On the second floor, other types of seats such as Kotatsu style and private rooms are available. You can enjoy both alone and as a group.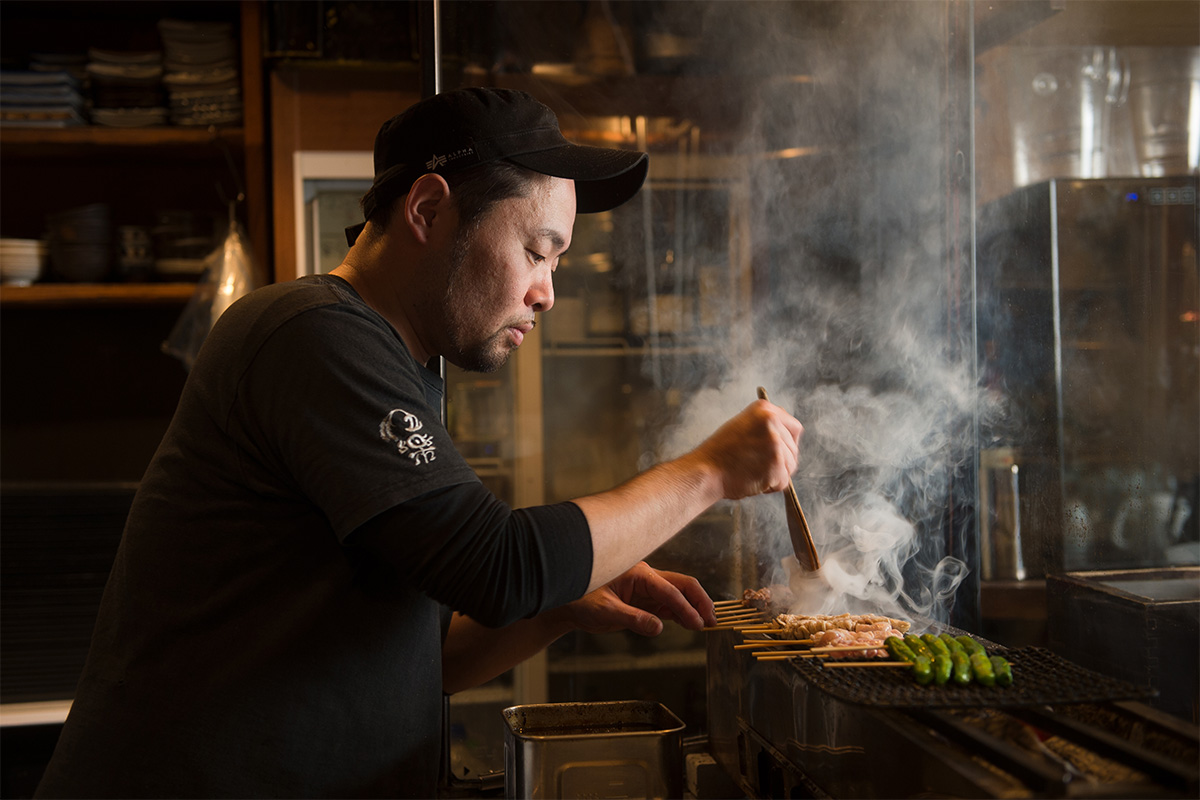 Tasty brown Yakitori grilled on a charcoal grill with a strong fire is the specialty of the restaurant. Its traditional cooking of Edo-style makes Yakitori much more juicy and softer.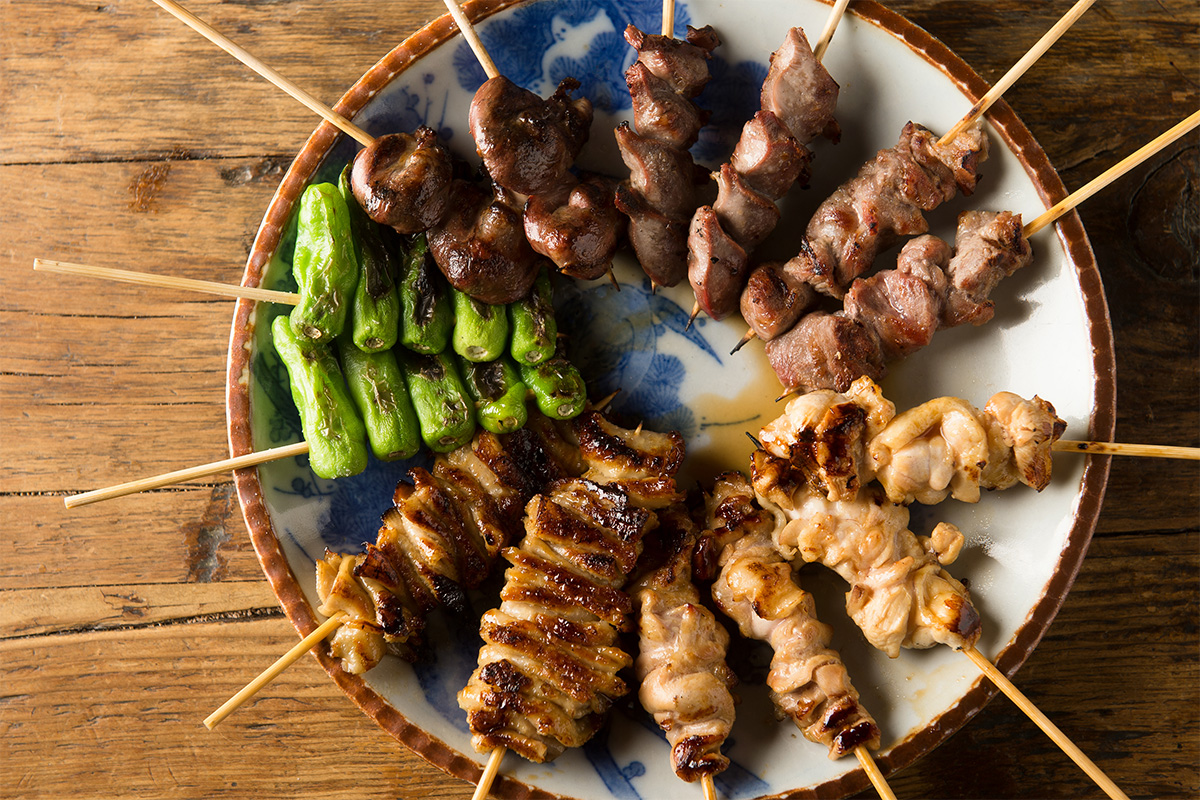 Clockwise from the left of the picture; Green pepper, 230 yen; Kokoro (Heart), 170 yen; Sunagimo (Gizzard), 170 yen; Kashira (Head), 180 yen; Furisode (Grilled chicken wing), 180 yen; Harami (Outside skirt), 180 yen; Kawa (Skin), 160 yen; tax all included.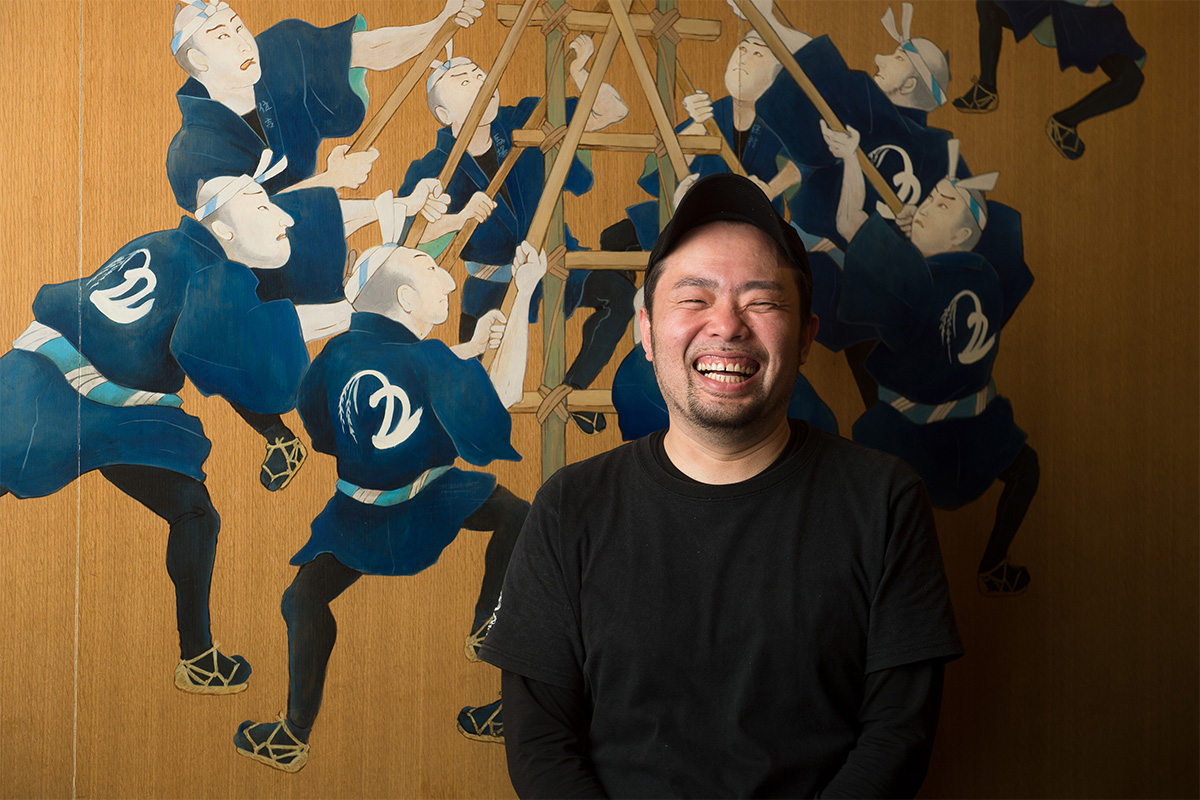 Mr. Hiro OSAWA, the owner of the restaurant, welcomes the guests with a big smile and a warm heart.
In 2013 the restaurant was moved from the north area near Tachikawa station to the current place. Many customers working and living in Tachikawa area visit the restaurant. Mr. OSAWA tells that he wants the restaurant to be loved and to become a precious place among people in Tachikawa. He is pursing to cook more delicious foods with the chef, who has been working together for more than a decade.
The owner trains the staff members well to make the restaurant a better place for all the quests, telling them to work always for the sake of the guests. He added, "I wish I could work with many energetic and high-spirited staff members for the prosperity of the restaurant." Today the staff members are working precisely and brightly.