An old traditional Kimono shop, founded in1922, being inherited successively for three generations, conveys the value of Kimono.
An old-established Kimono shop is located on a three-minute walk from the south exit of Tachikawa station. Mr. Susumu NAKAZATO, the third-generation owner of the shop, is a man who has a good sense of the beauty for Kimono and good eyes as the professional buyer. We asked him about the charm of Kimono.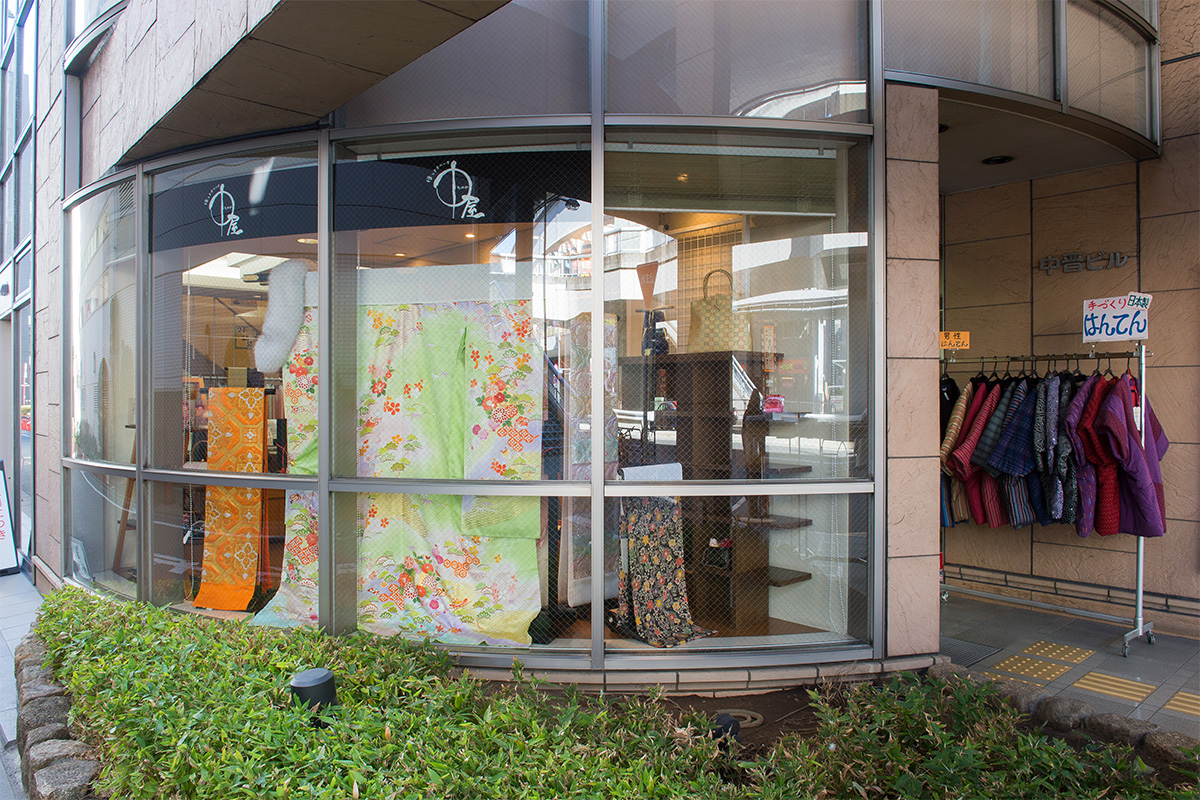 Various Kimono and Obi for the season are displayed on the show window. The owner changes the display once a week so that the passersby can always enjoy a fresh charm of Kimono.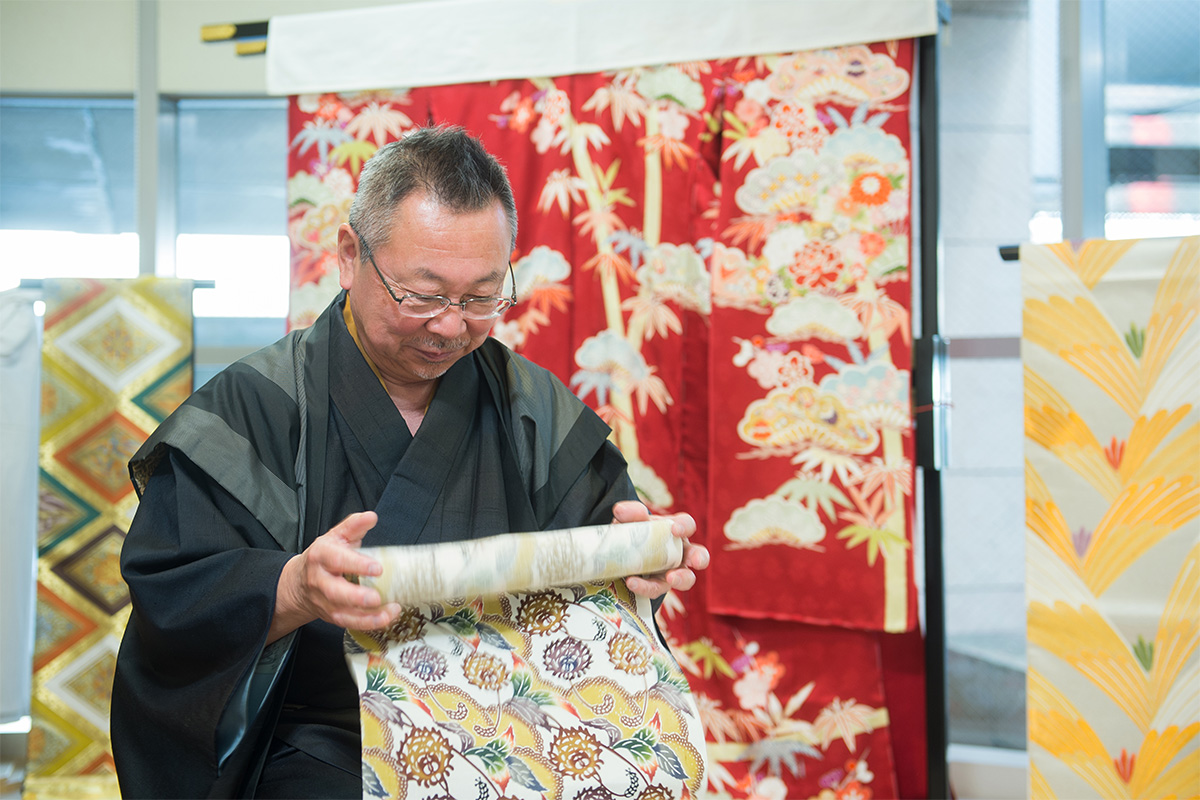 Mr. Susumu NAKAZATO, the third-generation owner of the shop, showed us Tanmono (roll of cloth) which was designed by Mr. Eijyun SHIROMA, a holder of Important Intangible Cultural Property, the 15th generation of the Shiroma Family. Mr. SHIROMA made efforts to revive "Ryukyu Bingata", beautiful traditional Okinawa clothing patterns.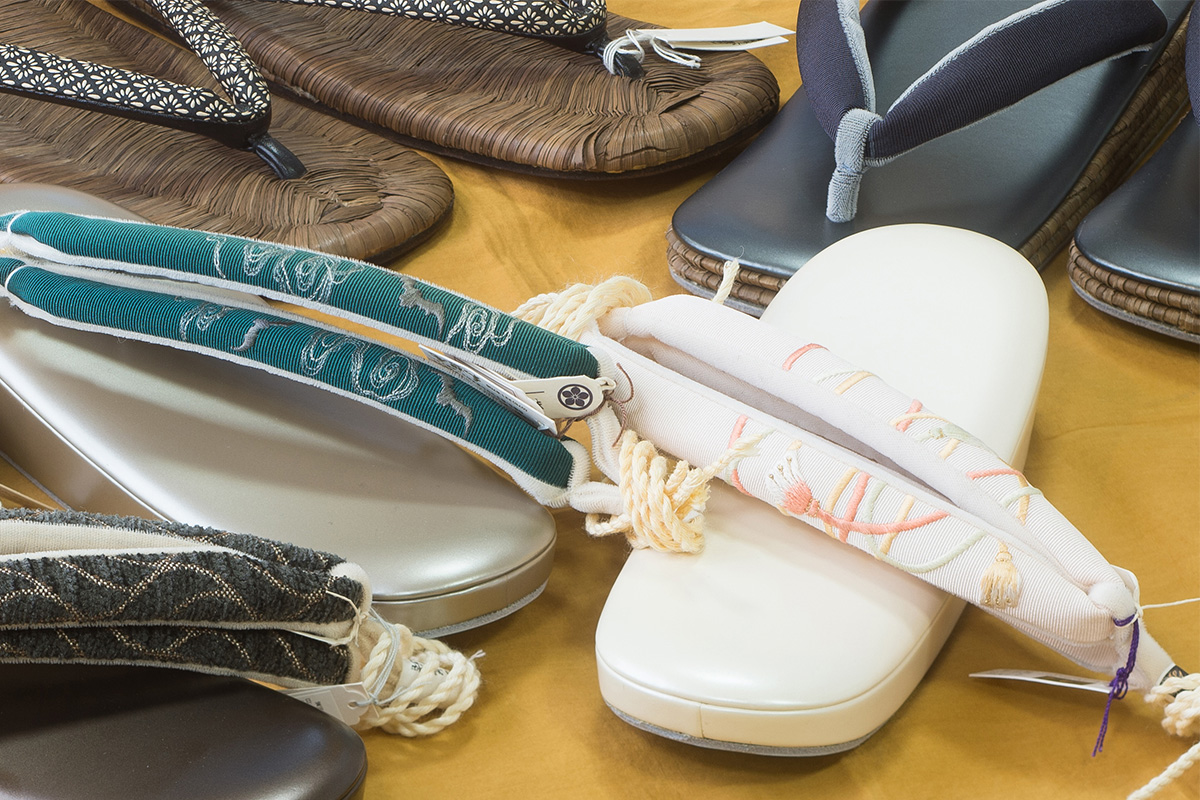 Left back of the picture: Zori, Japanese sandals for men, 48,000yen; Right back of the picture; Zori, one of the owner's favorites; The front of the picture; Zori for women, its Hanao, sandals strap, can be selected by oneself. 43,200 yen; You can choose any Hanao and Zoridai among different designs (Tax is not included.)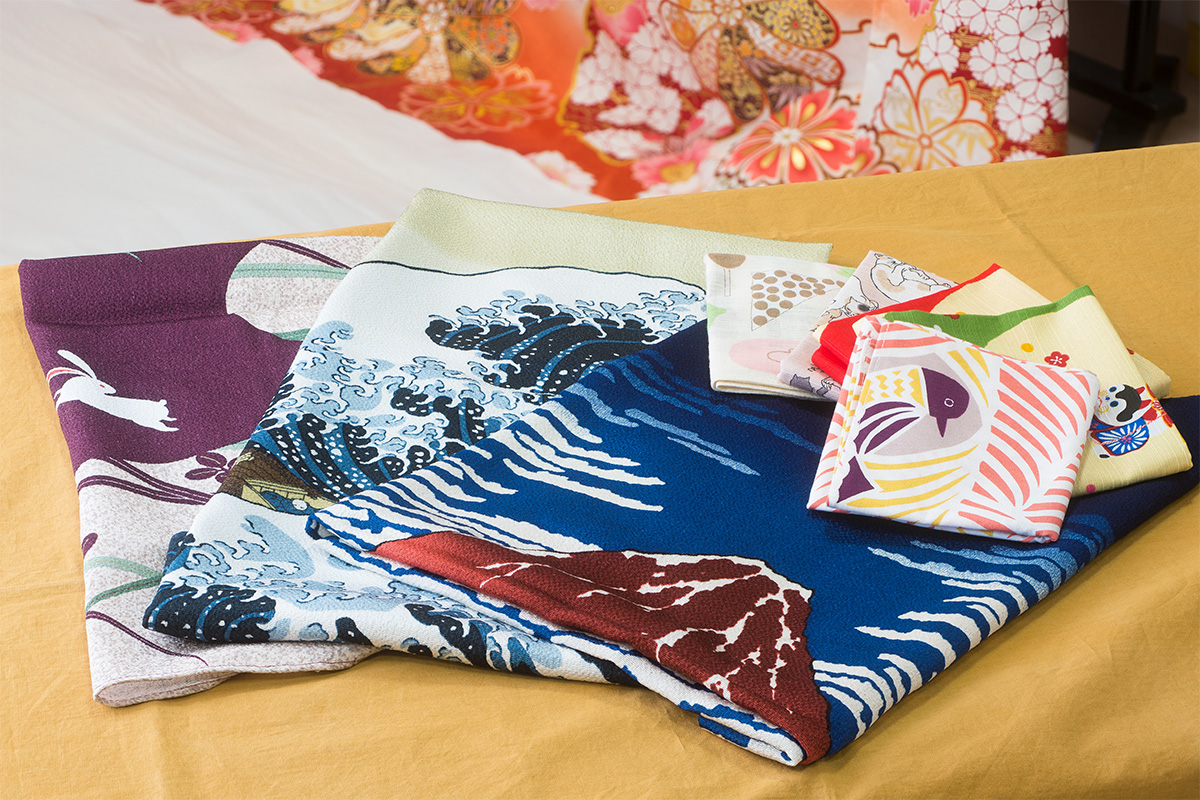 Furoshiki, a traditional Japanese wrapping, with the motif of Ukiyoe by Hokusai, is good for wrapping a present. Furoshiki at 2,160yen; Small Furoshiki at 640 yen (tax included)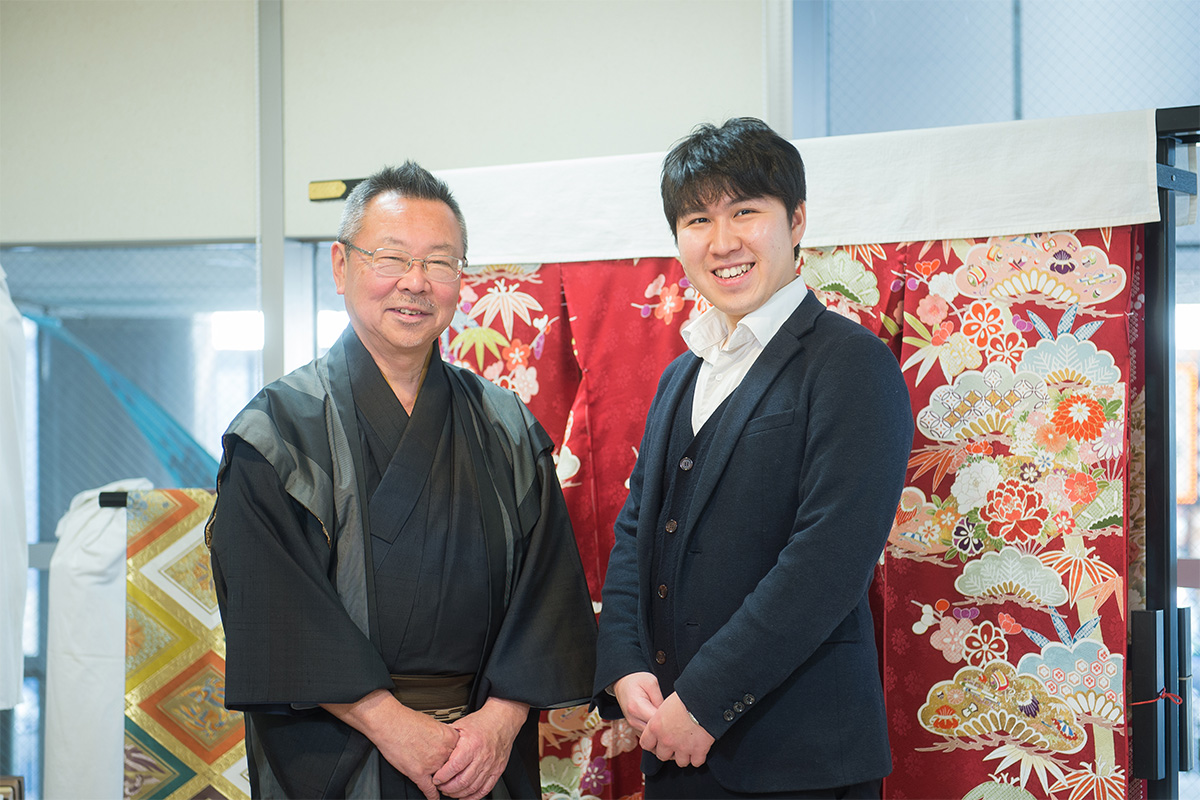 Mr. NAKAZATO on the left side of the picture and Shogo, his son on the right side. Mr. Shogo NAKAZATO, the fourth generation of the shop, goes around Japan as a buyer.
Mr. NAKAZATO selects for his customers a suitable Kimono which can be worn during formal and casual occasions. In selecting them he is always careful for the customer's preference. Nowadays, few people wear Kimono daily. The owner advises his customers the way to enjoy Kimono in their daily life as well as give them the knowledge about how they wear Kimono in formal scenes. He helps the customers to wear Kimono and remake their Kimono. One of his important roles as Kimono shop owner is to convey the passion of Kimono designers. Mr. NAKAZATO often visits Kimono craft men all over Japan to learn their remarkable work and history of the Kimono. He chooses the one among those Kimonos and talks to his customers about what he has learnt. That is exactly the story to convey the "value" of Kimono. He said, "I am very glad if many people enjoy Kimono more, and I wish they understand the true beauty of Kimono." Please visit Mr. NAKAZATO if you want to know more about his story.