Authentic French Sweets Created by a Prominent Patissier
In 2018 September, the patissier opened a shop on Takamatsu Odori Street in the north exit of Tachikawa station. The shop has attracted many repeaters, who have made the shop one of the most popular in Tachikawa.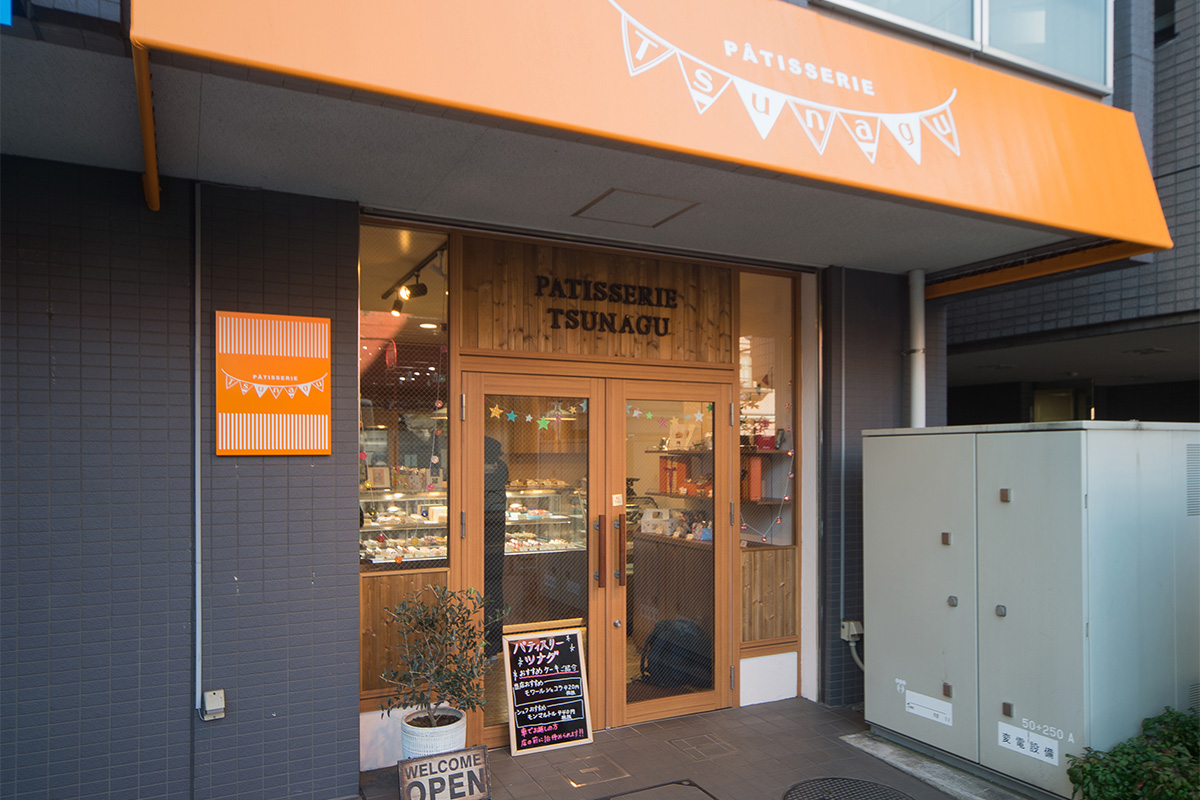 The brightly colored orange exterior is the theme color of Arnaud Larher, a very famous patisserie in Paris, where the owner, Mr. Hasegawa, pays homage to.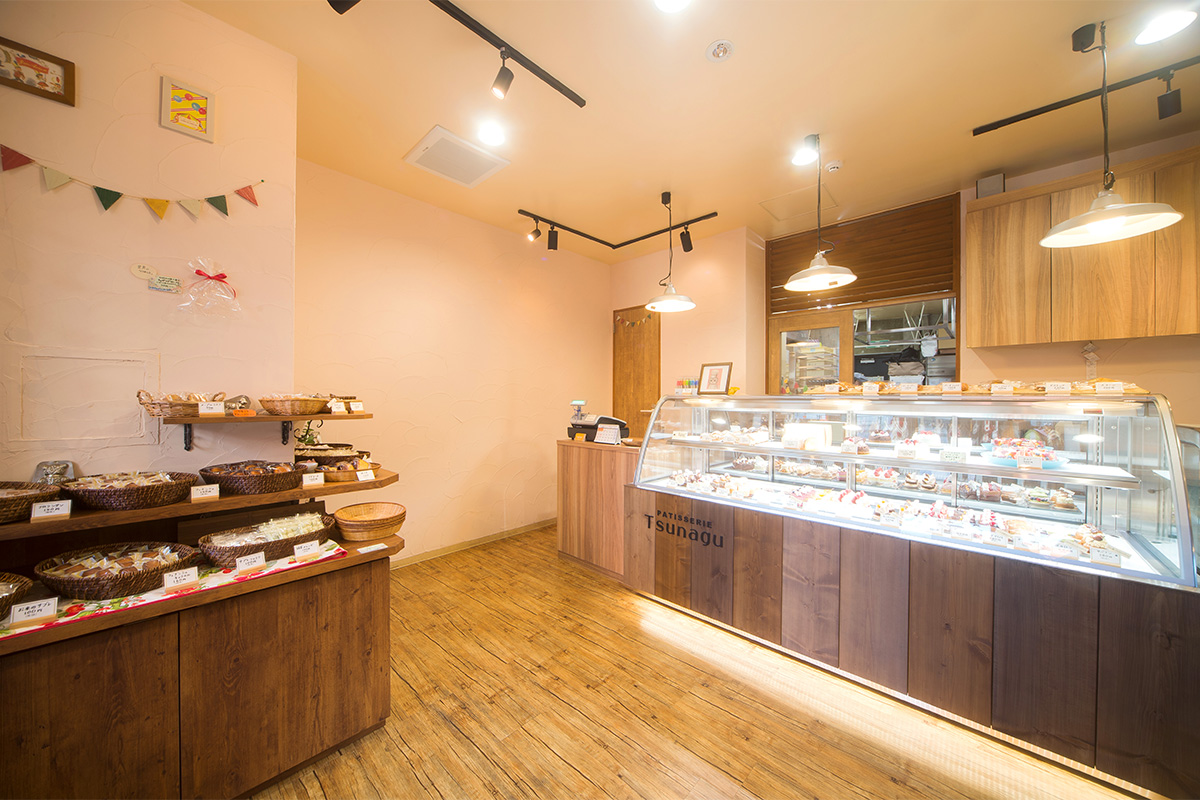 The warm wooden tones interior of the shop is decorated colorfully, giving visitors a cordial welcome. In the shop you will find various kinds of baked confectionaries and beautiful cakes, all of which look marvelous.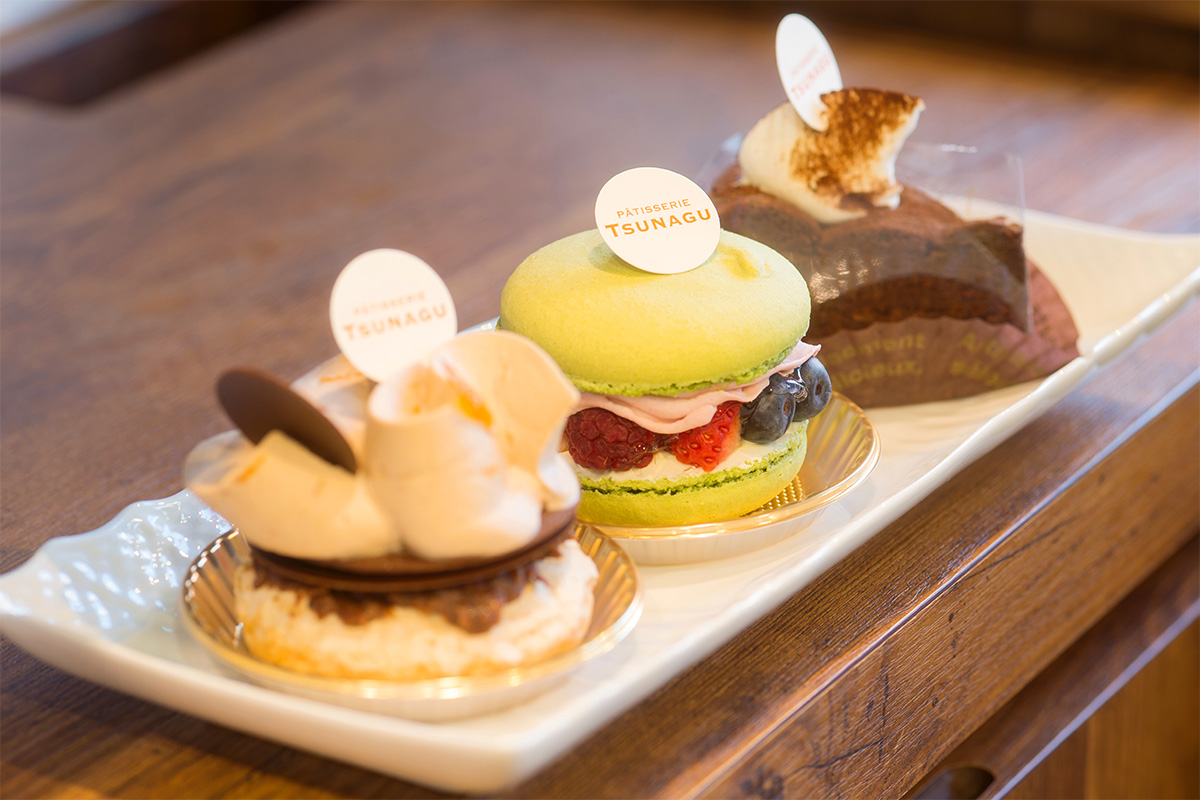 The owner makes cakes only for the day. From the front to the back of the picture; Montmartre, a golden combination of chocolates and oranges flavor with a texture of soft and crispy, 440 yen; Macaron, with pistachio and berry cream inside, 440 yen; Moelleux au chocolate, a very soft baked chocolate, 420 yen; Tax is not included in all the price.
The shop's original baked confectionaries are suitable for gifts. Clockwise from the bottom left: Roast chestnuts, 170 yen; Croquette of almonds and hazelnuts, 140 yen; Florentin, 140 yen; Dacquoise made of homemade praline cream, 160yen; Caramel flavored Financiers, 160 yen; Tax is not included in all the price.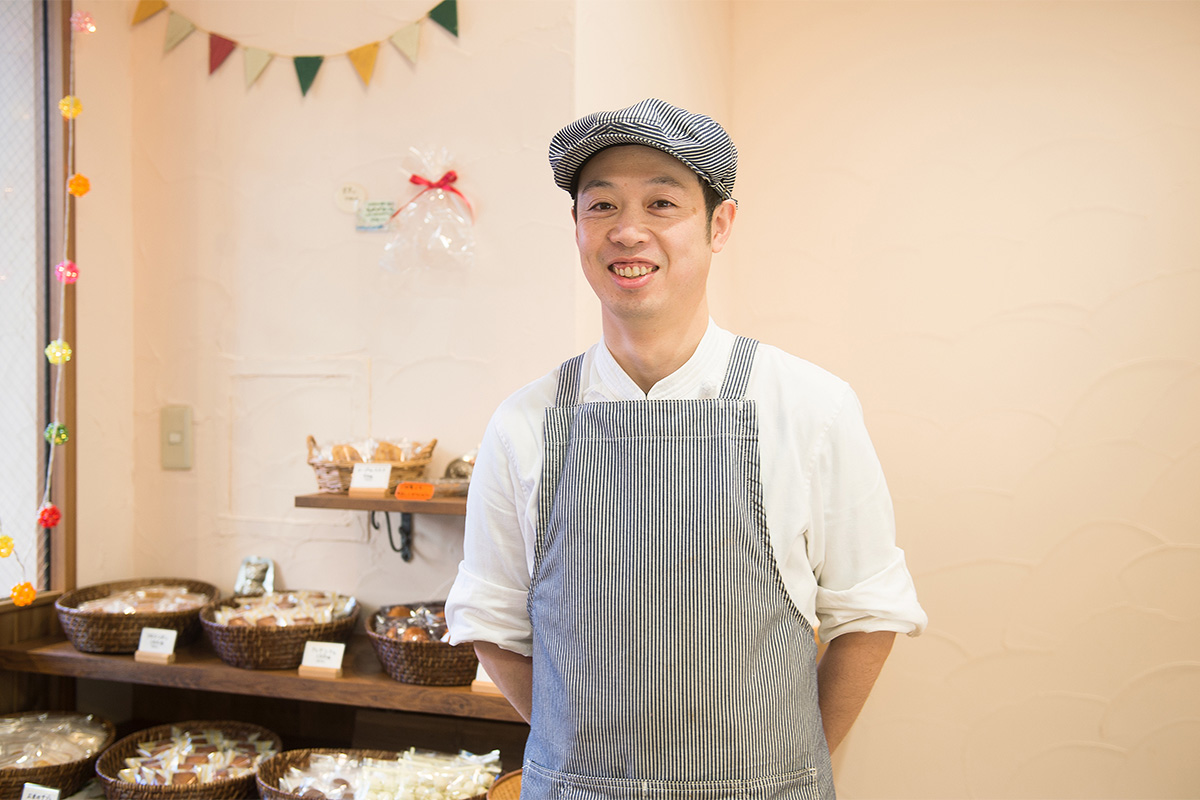 Mr. Yujiro HASEGAWA, the patissier and owner of the shop. After three-year practices of pastries in France, Hasegawa gained the extensive experience in several confectionery shops including Emillie Floge in Tachikawa, and opened his shop in a familiar place in Tachikawa in 2018.
The name of the shop,Tsunagu, which literally means connect, comes from the chef's affection to the people. Hasegawa hopes the stop to be loved by local people and to be a place where many people interact with each other. As he wishes, the customers of the shop were enjoying talking to each other during this interview. The patissier provides the guests the information of the sweets concerning ingredients, flavors and alcohol using marks. Hasegawa said, "I feel very close to my customers in the shop. I am very glad and happy when they enjoy the tastes." The shop is exactly the place where many people want to visit over and over again for its tasteful cakes as well as its coziness.