A unique flower shop in Kura
We heard that there is a unique flower shop displaying flowers in Kura, an old Japanese warehouse on Itsukaichi Street.
A woman and gardener, who really loves flowers and produces plants to sell, renovated Kura for the shop to open. She was yearning for having her own flower shop in Kura and made her dream come true. Let's find out the story of the shop.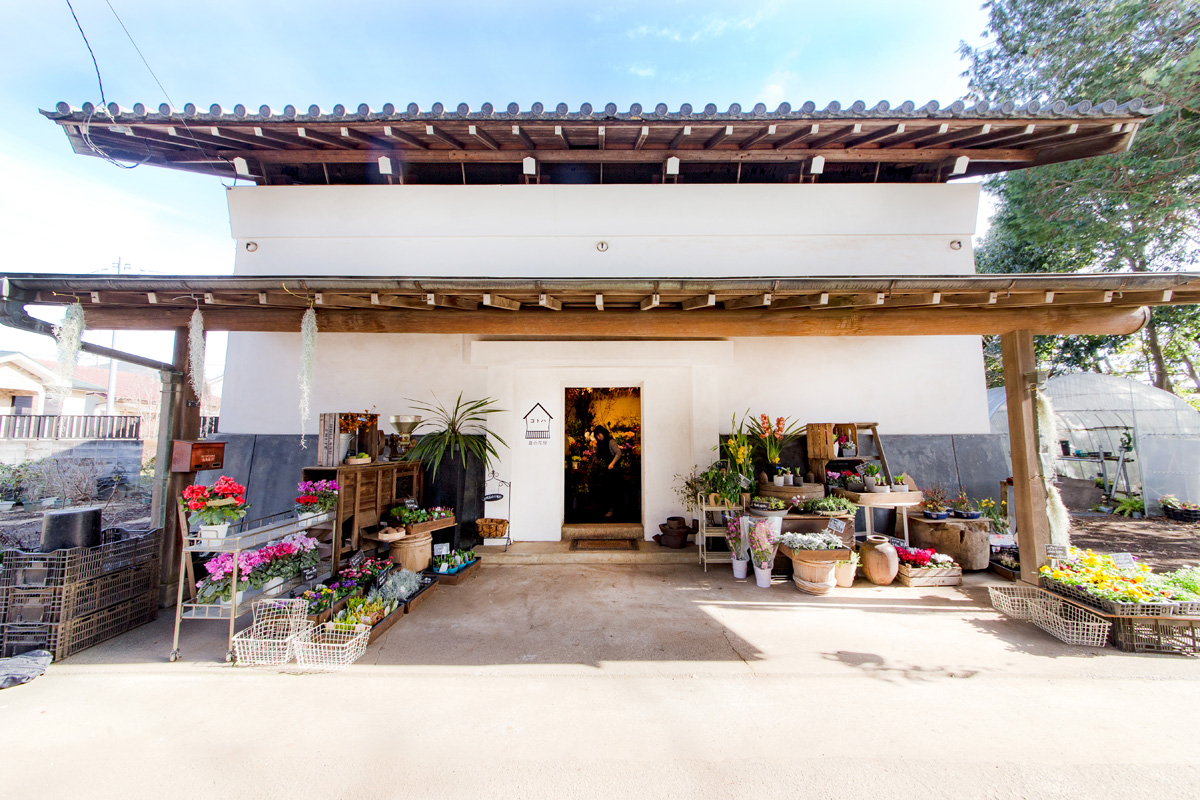 An old-established Takishimaen, producing many plants to sell, changed to a flower shop. It was said that the Kura in Takishimaen was built in the end of Edo period. Uniquely the Kura has a door on the side. It was used for a storage after the renovation in 1984. The flower vases, some shelves, an old stone mill and a threshing machine were in the Kura. We can see the old days.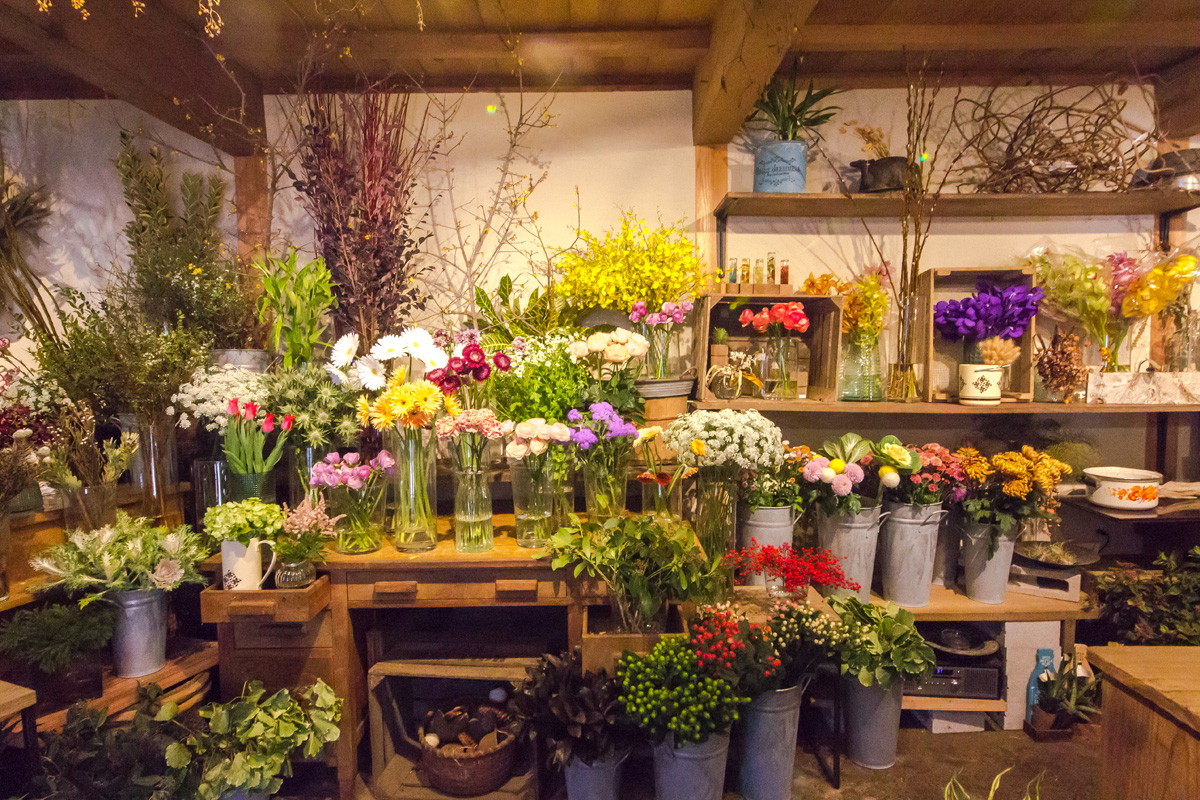 The cool Kura keeps the flowers fresh. Many varieties of colorful fresh flowers and dried flowers harmonize beautifully with the old beams and the ceiling of the inside. The antique furniture and the old sewing machine from her grandmother are decorated charmingly.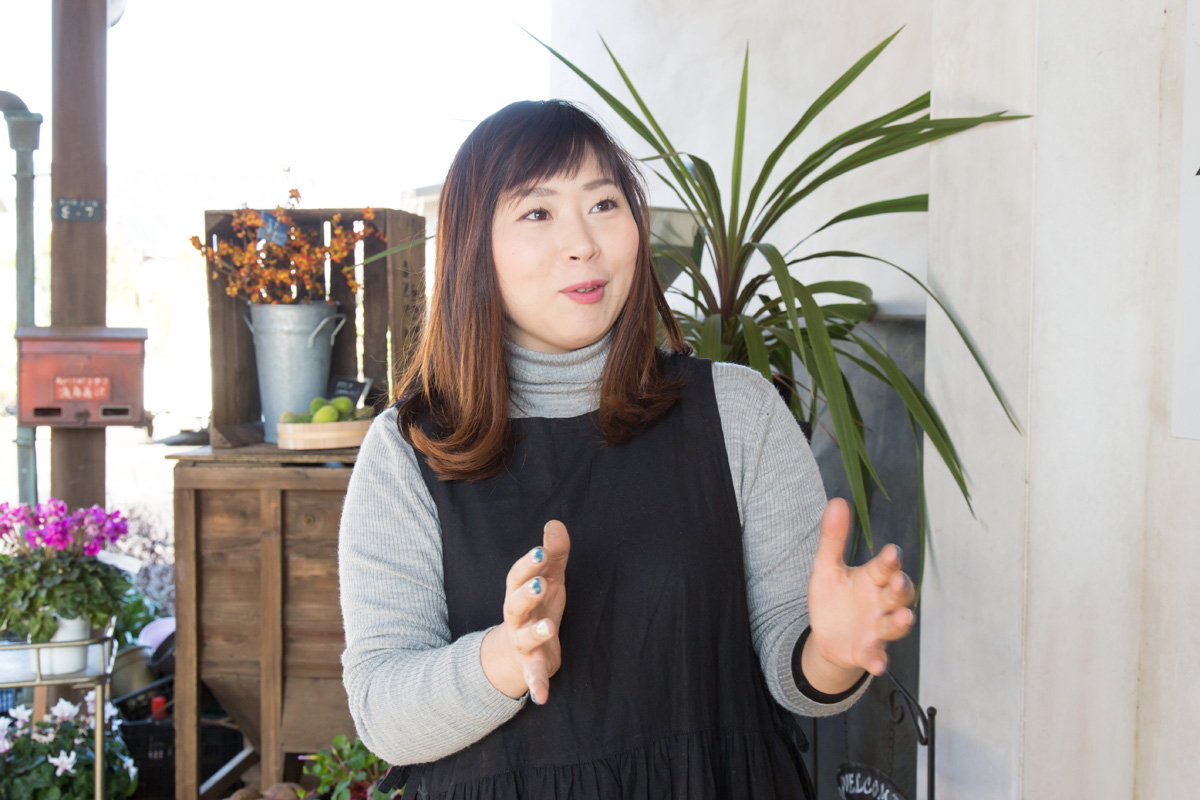 Yuko ASAI, a manager of the shop, who grew up in a flower grower family in Tottori prefecture in the Chugoku region of Honshu, moved to Tachikawa when she got married. She learned flower arrangements from her mother and likes flowers very much. She was working at an office after graduating from a school, but at the age of 25, started to work at a flower shop. She said, "I feel relaxed with flowers. I feel uncomfortable if I don't touch them every day."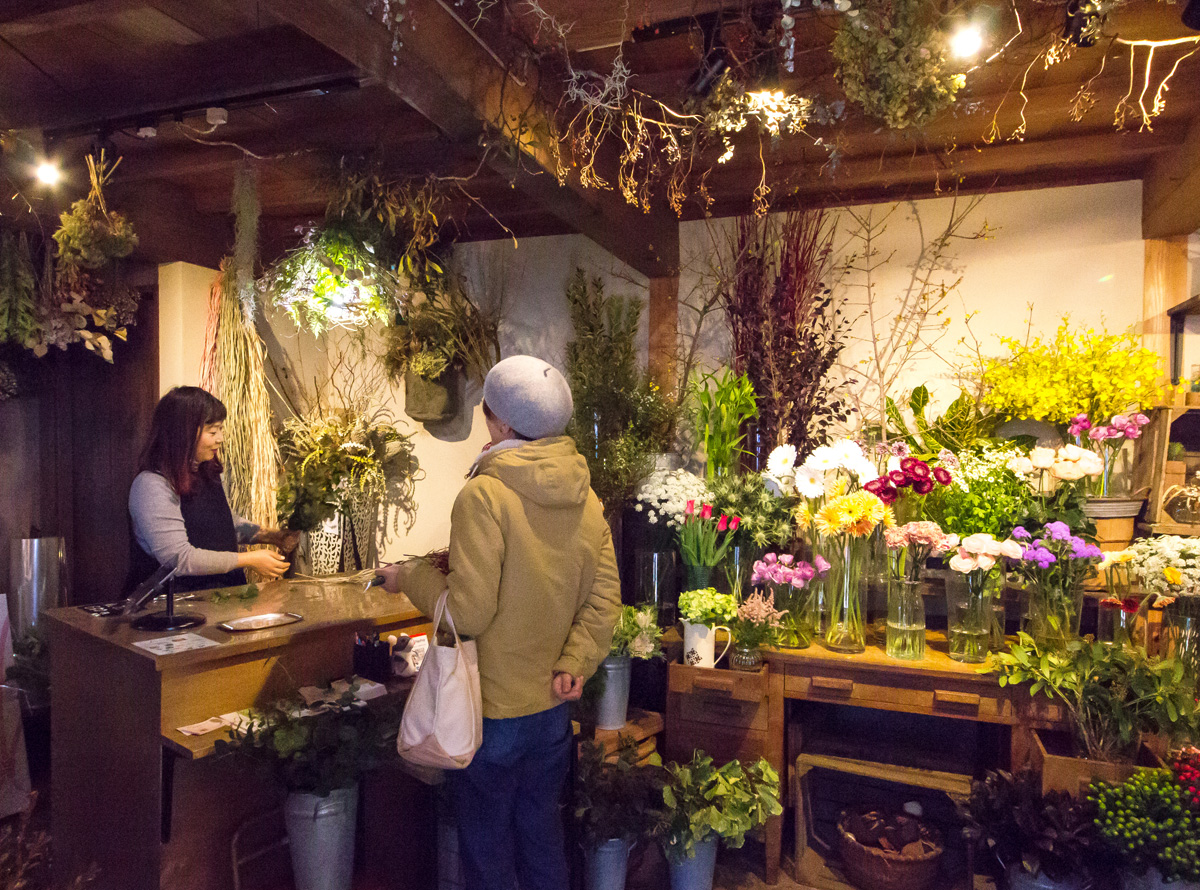 She will make a flower bouquet and a floral arrangement beautifully as requested. A delivery service throughout Japan is available. She enjoys talking with a customer to create a flower bouquet that the customer imagines.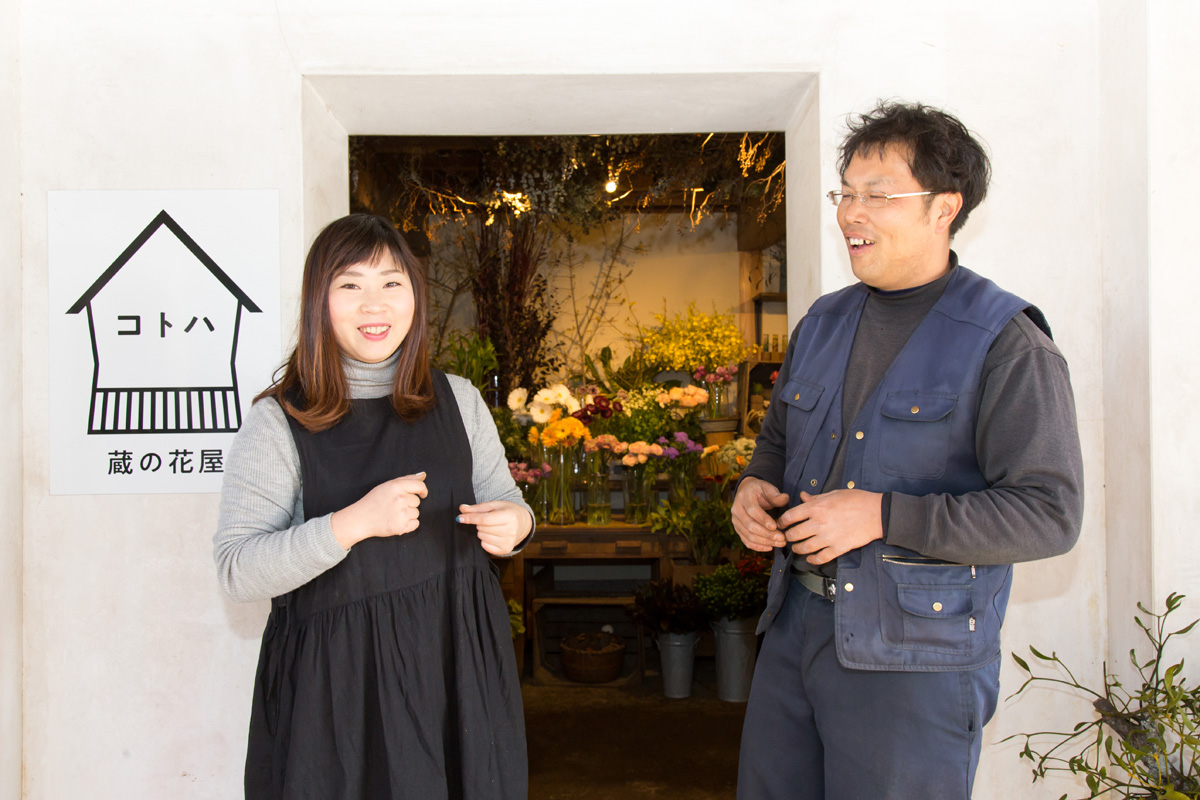 Satoshi TAKESHIMA is her business partner and runs TAKESHIMAEN. They look like old good friends and trust each other but argue over the business matters sometimes.
ASAI said, "Alluring flowers match a historic old house with rustic charm. I wished I would open a flower shop in Kura." She found many old houses with Kura along Itsukaichi Street. One day she visited Takishimaen to provide him with her idea of opening a flower shop in Kura. He was interested in the idea. After one-year preparation, they opened Kotoha in September 2019.
TAKISHIMA said, "We had been selling flowers in a pot and fresh flowers. Her idea to use KURA for flowers was interesting and made me feel excited." It feels like destiny. Taking an action together and supporting each other turned the idea into the reality.
They put their thoughts into Kotoha, a store's name. KOTO refers "something" to do in daily life, and HA means leaves and flowers in Japanese. They wish our customers decorate something with flowers and leaves in their daily life. They will provide a variety of unique and unusual colored flowers, Ume blossoms and Sakura blossoms for decorations and various kinds of herbs. A flower workshops is held with seasonal needs. We are really looking forward to seeing their future.