French bistro and natural wine that make your daily life more fun
The stylish and pretty French bistro is on the Tachikawa Street.
TEPATOMOKA, the name of the restaurant, was named after a cute duck, which is the logo of the restaurant. Duck is KAMO in Japanese. If you read it from the end, it is MOKA, and TEPA comes from French cuisine, pâté. Reading it from the end, it is TEPA. The restaurant was opened in 2018 and has been loved by many customers who want to eat something very delicious and delectable. Let's find out the allure of the restaurant.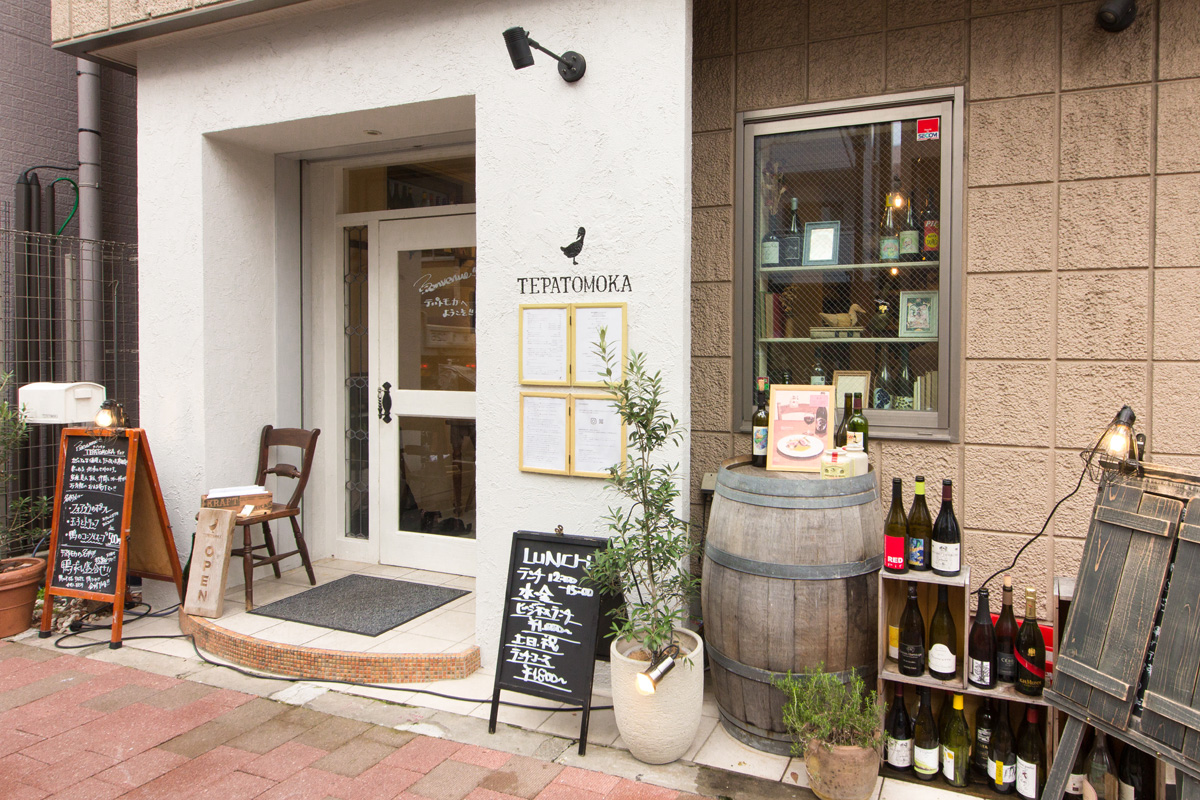 A home-like atmosphere restaurant is a seven-minute walk from the north exit of Tachikawa station. You will naturally head for the place.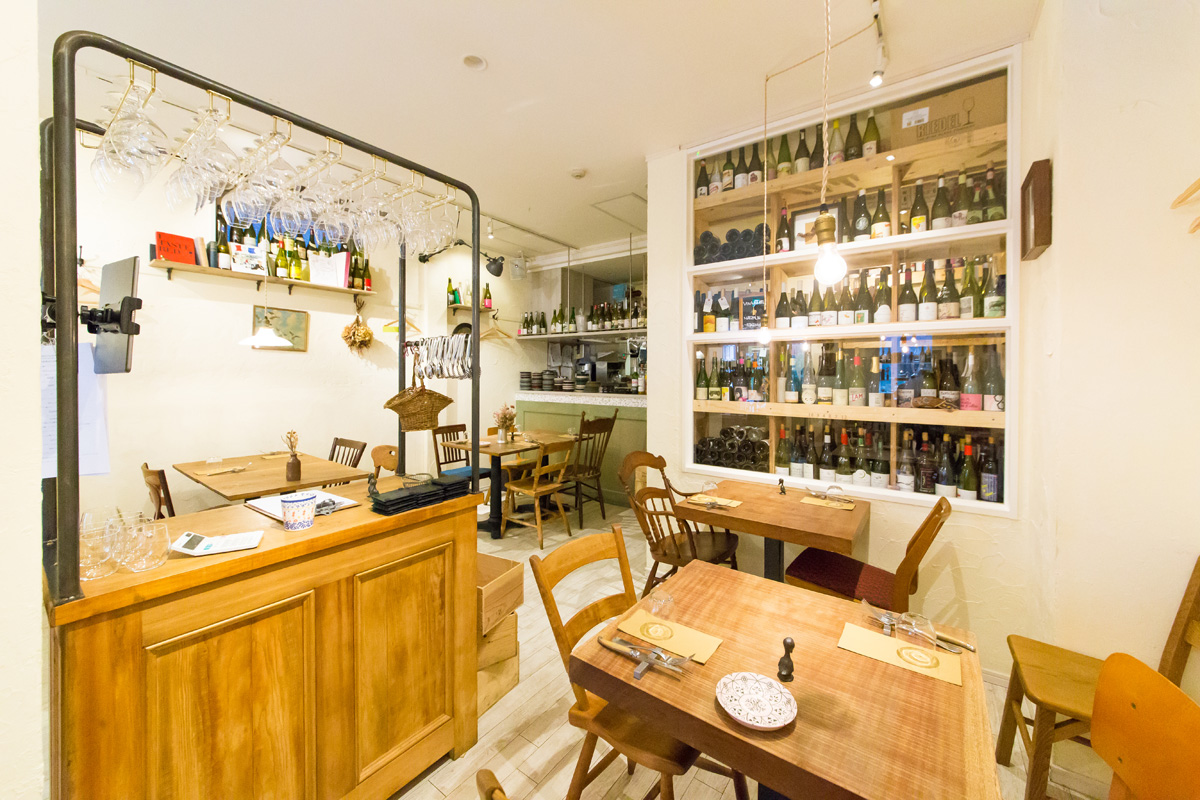 Stepping into the place, charming antique furniture surrounding you will create a cozy atmosphere. You can enjoy the dinner in a casual way. It has a variety of vin nature wine with a cute label in the wine cellar.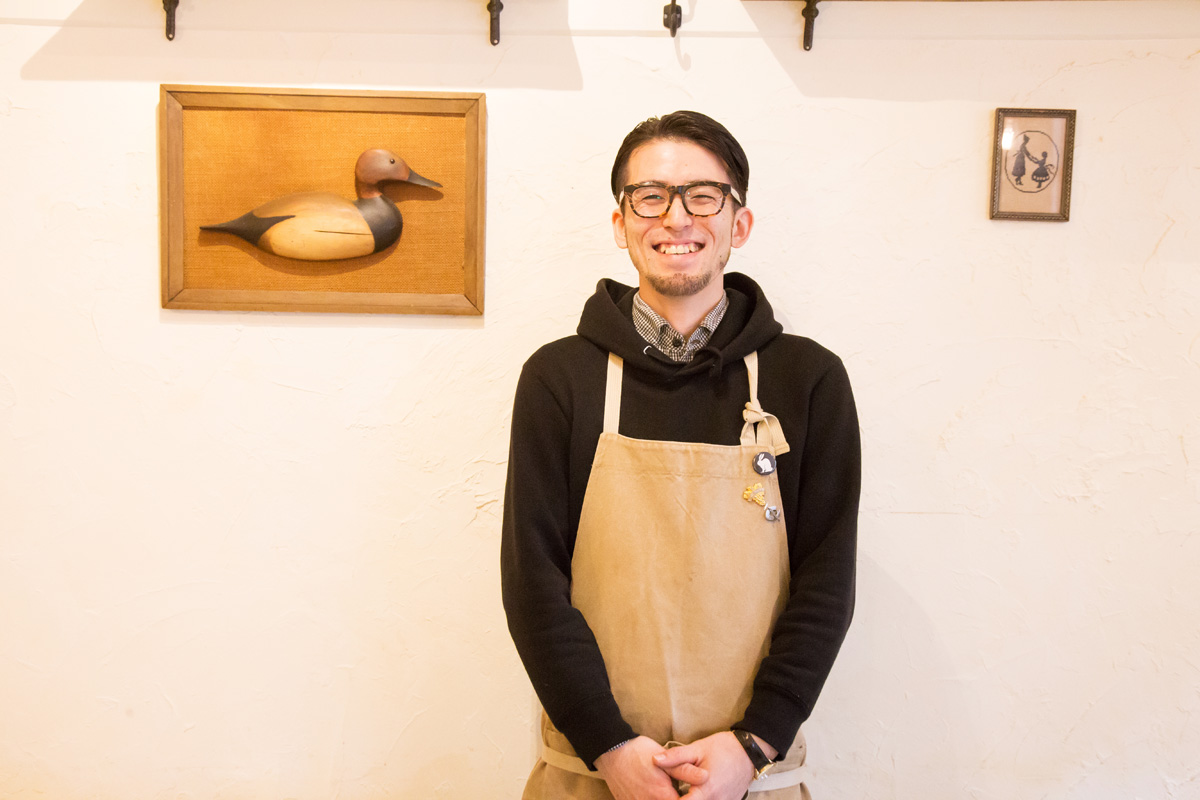 Yuta TSUKADA, the manager, has worked in a restaurant business for over 20 years. He is a senior sommelier and an accredited cheese expert. He has managed four restaurants including Bistro flatcafe located in the south exit.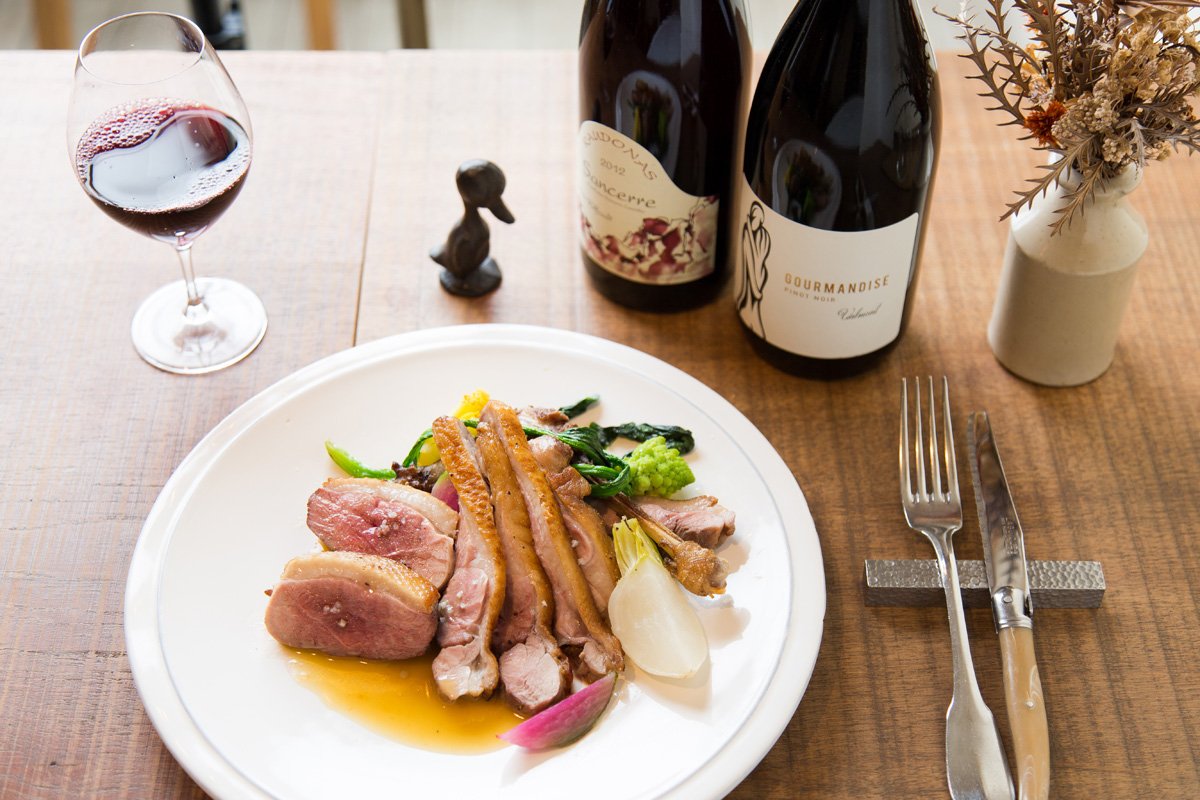 A plate of a duck meat from Nishizaki Farm in Ibaraki prefecture, with the rich sauce, is marvelous. A roast duck with healthy and good unsaturated fatty acid, tasting sweet, is soft and chewy. Enjoy the dish with the rich sauce made from the butter from Guerande, natural sea salt from Southern Brittany, a region in northern west France. Light red wine to pair with the dish is beautiful. A half of a duck breast (100g) is 1,800 yen and a whole duck breast is 2,500 yen. (The prices exclude tax.)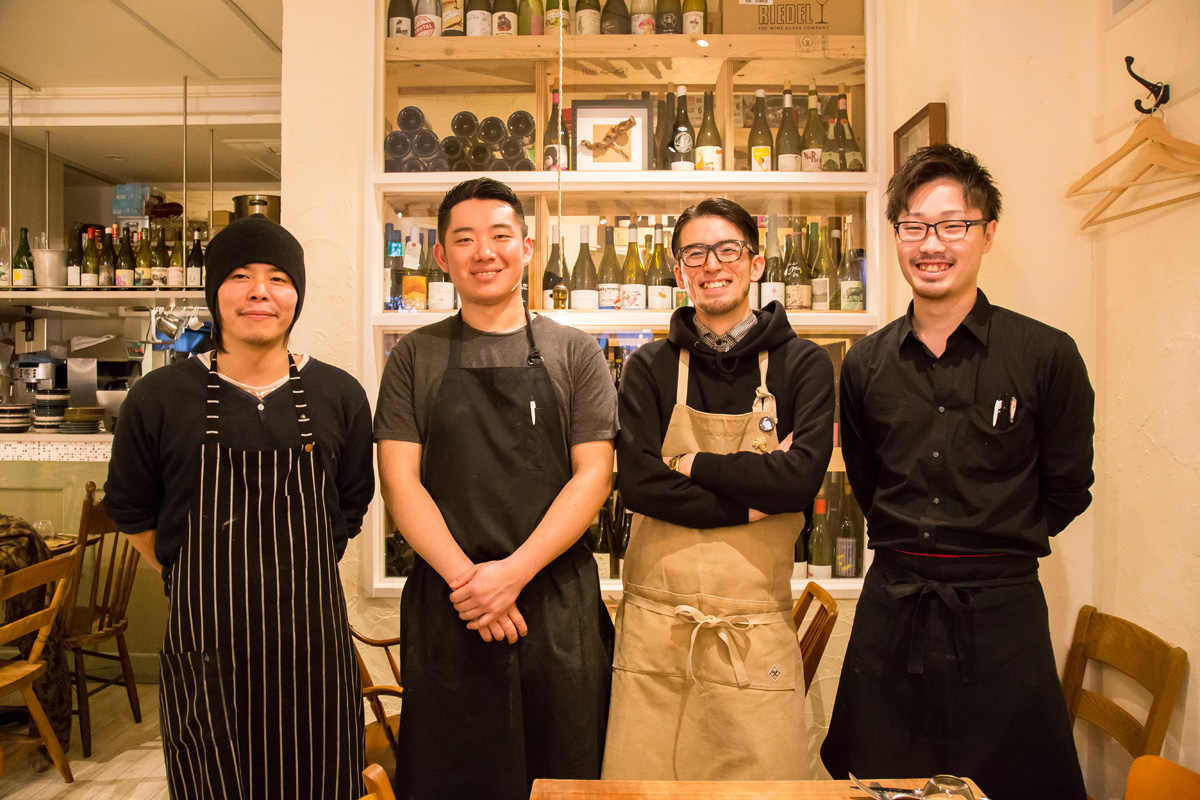 From the left side of the picture; Ko UCHIMA, Kazuma MATSUSHITA, TSUKADA and Hiroki NOBUSAKA will welcome you with a warm smile.
TSUKADA wants the place to be full of cozy atmosphere where people can spend a time after work or a busy day with delicious French foods and wine. The restaurant will provide the original menu of a duck meat and a pâté and other seasonal dishes, which change by monthly. You might have the delicious authentic French dishes in a casual way.
They value the basic process of the cooking such as making a fond, a base of French sauce. The restaurant doesn't use any processed foods at all. The selective vin nature wine in the cellar differs from non-natural produced wine. The making process from a grape harvest to bottling have been done as natural way as possible.
TSUKADA smiled and said, "The place is a little bit far from the station, but we will provide a heartwarming welcome all customers with delicious foods and wine."
We understand the reason of the popularity. Please make a reservation when you visit at the cordial bistro.