An exclusive Sushi restaurant in the back street
A wonderful Sushi cuisine cooked by a skilled sushi chef is now popular in the area of Tachikawa. With six-minute walk from the south exit of Tachikawa station, the sumptuous restaurant on the street away from a main road welcomes the person who knows the best. Visiting the restaurant with excitement, we find it very special and different. The restaurant is the place that such people can enjoy the exceptional dining.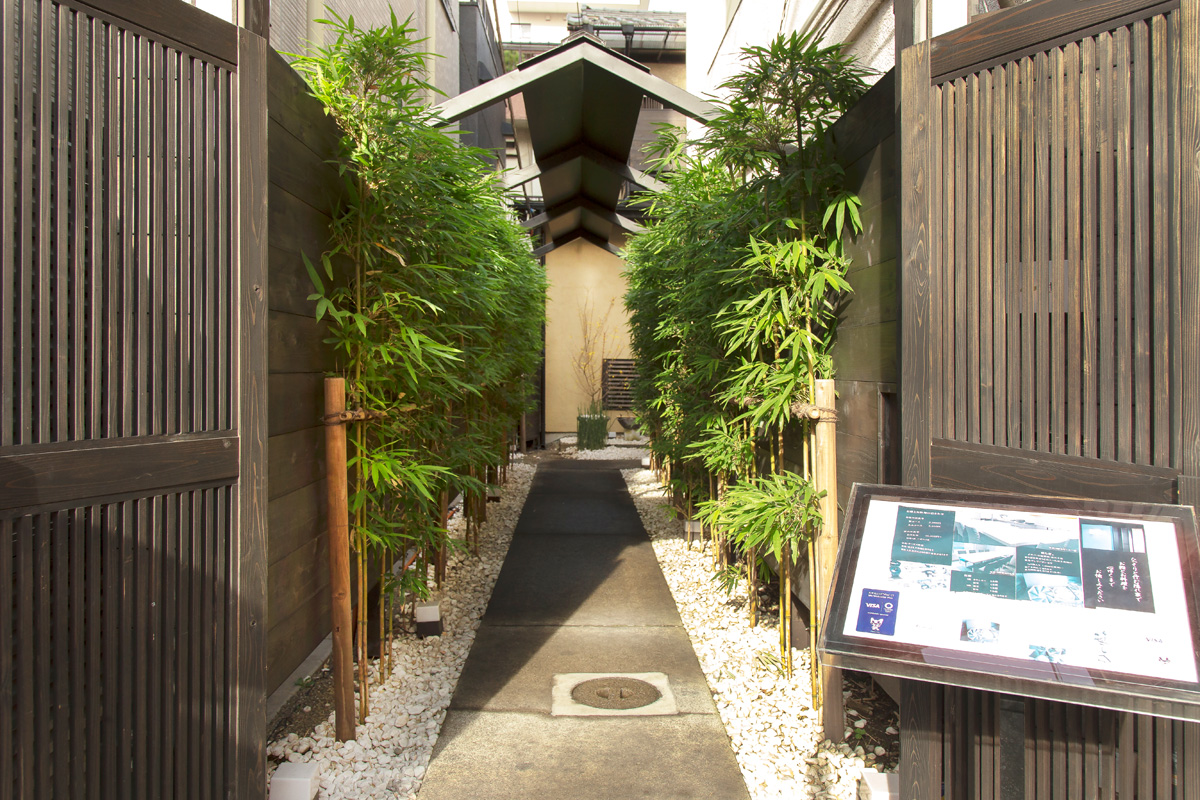 Walking the pavement covered with bamboos through Sukiyamon reminds you of the atmosphere in Kyoto, and you will find a brand-new Japanese cuisine sushi restaurant. How wonderful it is to have a dinner in a superb Japanese restaurant.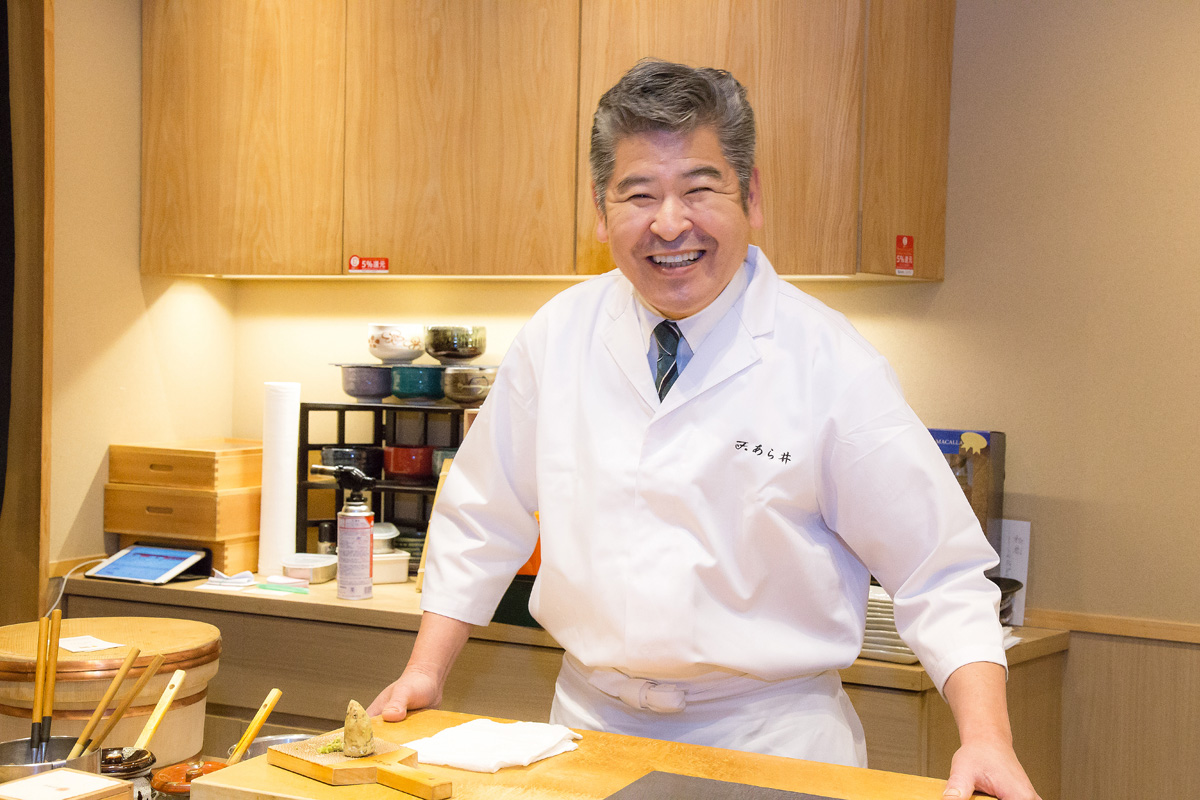 Mr. Fumio ARAI, a sushi chef, was born and grew up in Tachikawa. With a 36-year experience in sushi cuisine in Arai Sushi Honten, a main store of the restaurant managed by his parents, he opened his own restaurant at the age of 55. He serves superb Japanese cuisine and sushi for customers with his truly warm heart, which attracts many customers for years.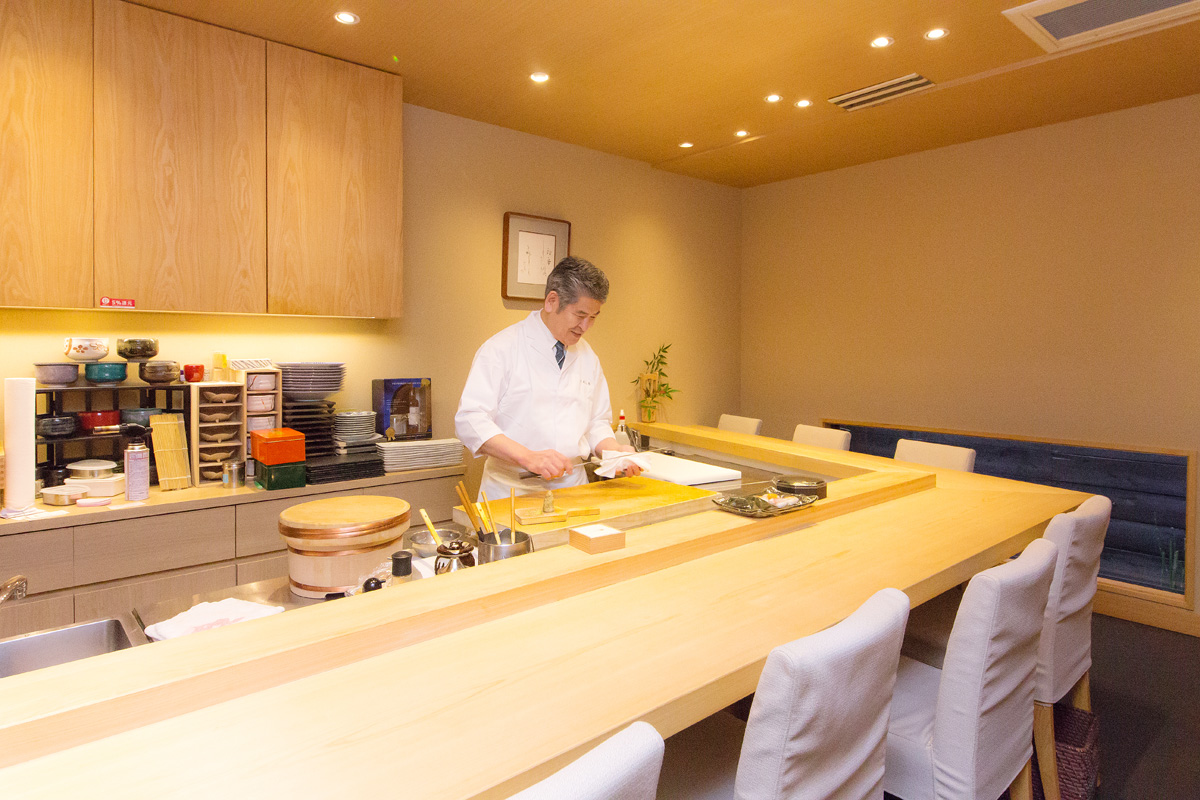 Many customers will visit the place to enjoy very precious foods and time. ARAI says the restaurant has a private room for a business meeting but eating sushi on the counter seat talking with the chef and watching his sushi performance is highly recommended.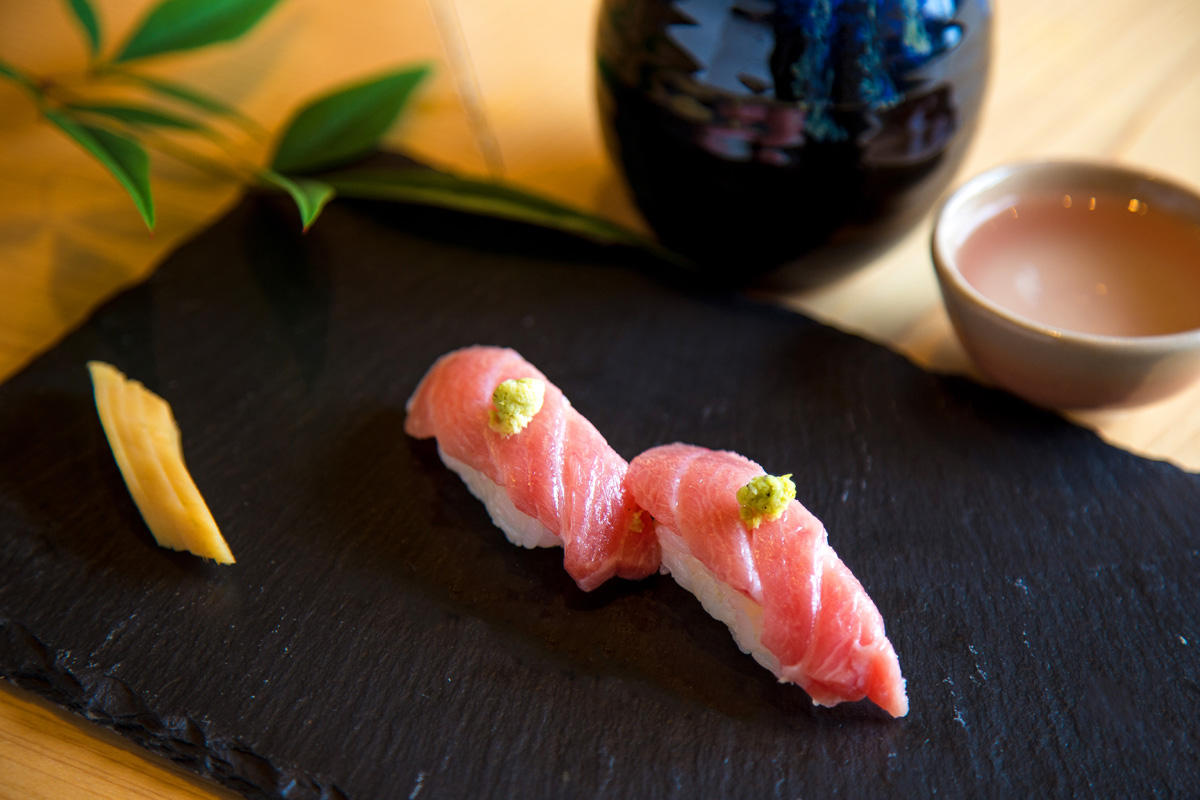 He serves a luscious fatty tuna which has white fat lines beautifully. ARAI said, "Delicious Sushi harmonizes warm Shari, vinegared rice, with soft and cool sushi neta, toppings." You will be amazed with its soft and velvety fatty tuna which is melting in your mouth. Fresh grating green Wasabi bringing out the aroma will add to the taste.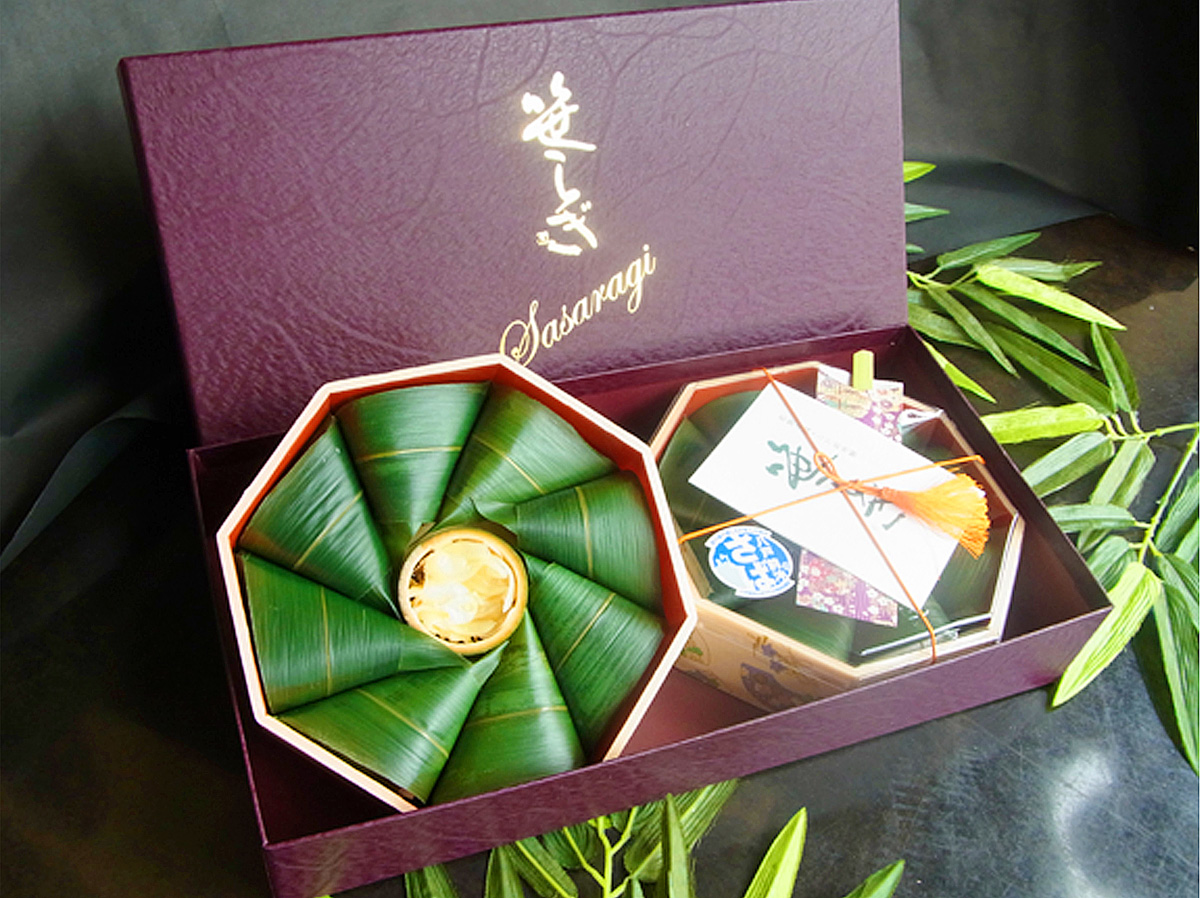 Sasaragi, a box of sushi created by ARAI, includes Shime-Saba, a marinade mackerel sashimi, Kodai Sasaduke, sea bream, and other seasonal fish. He wrapped them with bamboo leaves. Yuzu flavor is added to the Shari. Tachikawa vegetables of Tokyo Udo and Hidaka Konbu, kelp from Hokkaido, and dried shiitake mushroom simmered in a sweet sauce are added to the box. You can buy for your family and friends as a gift so that they can enjoy the box next day. A Sasaragi box with eight pieces of Shime-Saba is 1,600 yen. A Sasaragi box includes eight pieces of Kodai Sasaduke is 2,000 yen. A Sasaragi box includes various kinds of sushi such as Shime-Saba, Shrimp, Anago, Conger eels and Kodai is 1,700 yen. Advance reservation is needed. (All prices exclude tax.)
ARAI opened the restaurant in 2017. At first, he had served the dinner for only his familiar customers and their friends. The reputation of the restaurant has spread from a customer to a customer. "I have many good customers here, and they introduced me their good friends, then another. I want to cherish the relationship," said ARAI. "I am such a person who values the inspiration and follows the instinct. The place for the restaurant is where I had been conceiving in my mind. If you believe in something so hard, it will come true," he added. It is a meaningful word from the person who devotes oneself to be a master in a job.
A lunch course menu is 3,000 yen and 5,000 yen. A dinner course menu selected by the chef is 10,000 yen. (All prices exclude tax and service charge.) You will enjoy a variety of fresh fish and season's ingredients. Please enjoy the beautiful tastes to have a wonderful celebration with your family and your loved ones.