When you send a gift to your friends and partners, you should choose the most suitable one for them.
On behalf of you, we will select the best one among a variety of gifts.
Let's go and find your specialty to warm and enlighten the heart of your friends and lovers.
Version1
For Those Supporting You
For those taking their time for you,
you can send a special gift to show your thankfulness and appreciation.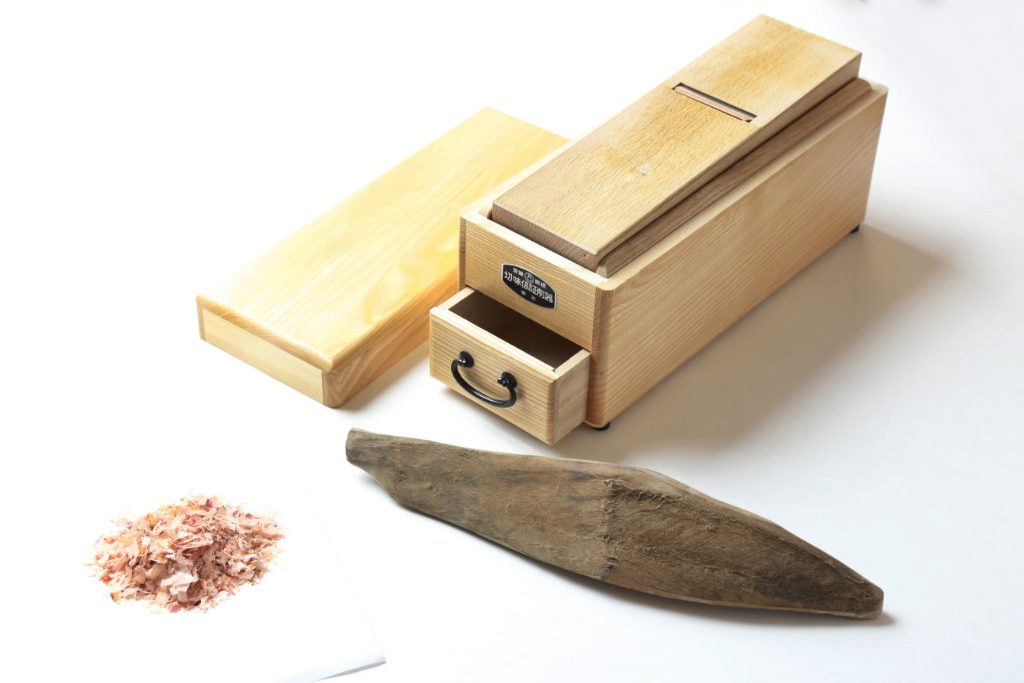 Mikami's Dried Bonito Grocery
A Gift Box of Katsuobushi
We recommend the highest-quality Katsuobushi of a long-established store for those who know the value. Honkare-bushi with best tasting and flavor, produced in Makurazaki of Kagoshima Prefecture, is very good for making Dashi (soup stock) and Ohitashi (a side dish). Do you like to send the freshness and the depth of flavor for them? Makurazaki Hon-bushi is 1,920 yen (Reference price). Katsuobushi sharpener is a tool to sharpen a bonito to make Katsuobushi. The price is 11,180 yen. All prices include tax.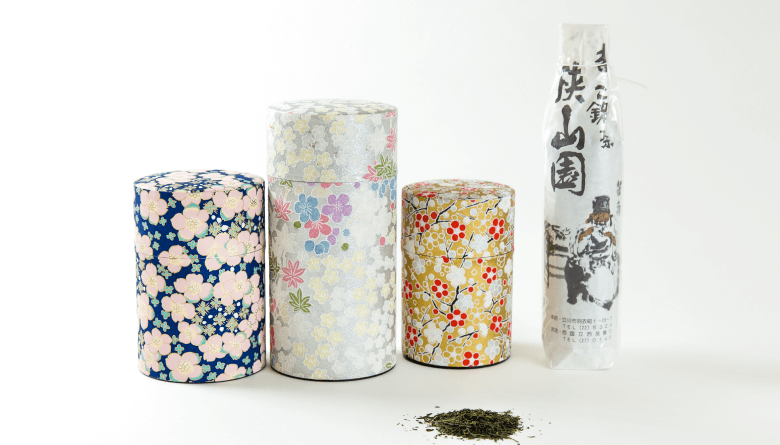 Magokoro Meicha Sayama-en
Tasteful Green Tea and Lovely Tea Caddy
Honoka green tea was made from dried thick leaves by a traditional method called Sayama hi ire in Japanese. The strong taste is suitable for dessert. Would you like to send the tea in a tea caddy decorated with beautiful colorful Japanese paper washi? Sayamacha tea Honoka is 1,080 yen per 100g. The price of the tea caddy is 388 yen for 100g tea leaves, 356 yen for 150g, and 324 yen for 100g. All prices include tax.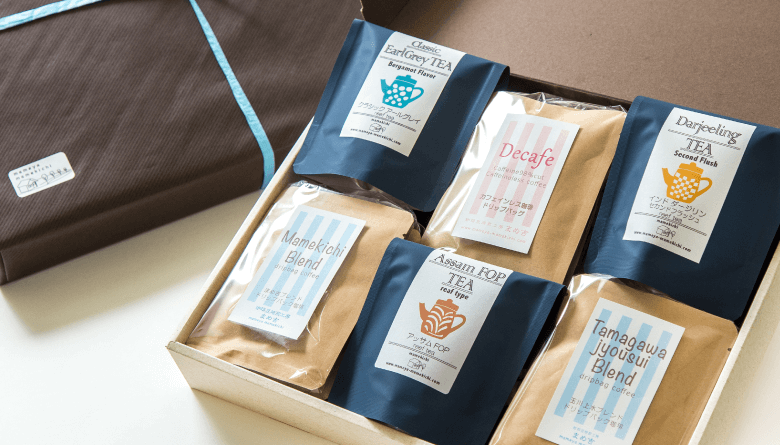 Roasted Coffee Shop Mamekichi
Gift Box
You should send very tasteful coffee beans roasted in a hot-air oven. The gift box packages the following contents of coffee and tea; mild-taste Mamekichi coffee blend, deep taste Tamagawajyosui coffee blend, decafe drip coffee bag, Darjeeling tea, Earl Grey tea, and Assam tea. Both coffee and tea lovers can enjoy the box. The price of D gift box is 3,480yen (tax included).
Version2
For Your Special and Unique Friends
Your unique and refined gifts will definitely please your special friends.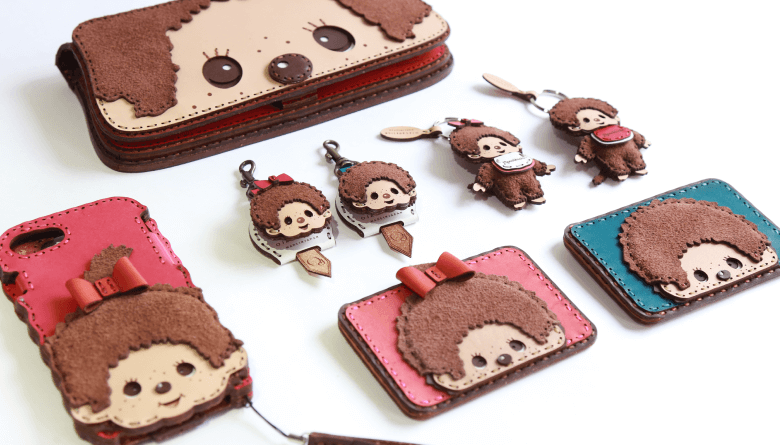 OJAGA DESIGN TACHIKAWA
Character Leather Goods
"Wow! I feel so nostalgic." You and your friends must keep their eye on Monchichi. The lovely character was very popular long time ago in Japan, and now is a boom again. The adorable face and colorful leather design makes a good combination. Clockwise from the left of the picture: iPhone cover case for 18,000 yen, Long wallet for 42,000 yen. The center of the picture: Key cap for 4,500 yen, Key holder for 6,000 yen, Pass case for 11,000 yen. All prices include tax.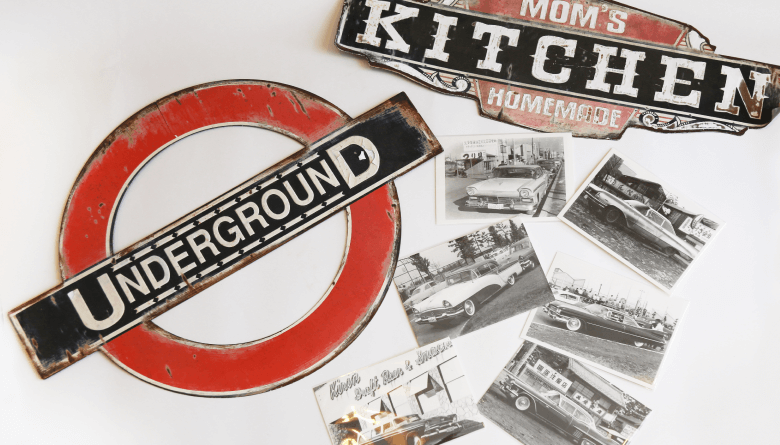 Tachikawa Printing Factory Inc.
Old-American Goods
Why don't you send a unique and nostalgic post card if your friend is a big fun of old America? In it, you can find a scene of old Tachikawa town with the U.S. Air force base and American classic cars. Clockwise from the left of the picture: Autographed plate for 3,456 yen, A post card with an American classic car for 100 yen. All prices include tax.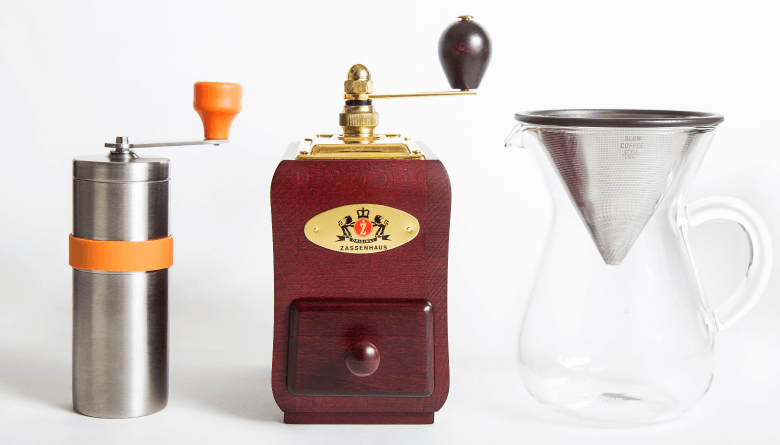 Coffee Yumeshokunin
Functional and Sophisticated Coffee Tools
Clockwise from right of the picture: KINTO COFFEE CARAFE, the stainless filter which boosts coffee's flavor, for 3,500 yen for two people. Zahssenhaus's high-quality coffee mill, with German quality steel from Solingen, for18,000 yen; CAFEC TSUBAME MILL, with a high-quality and world-class steel of Tsubame-Sanjyo of Niigata Prefecture, for 5,000 yen. All prices include tax.
Version3
For Your Fashionable Mama Tomo Friends
Your Mama Tomo (the mother of your child's friend)
will shout for joy by the sweet and delicious taste gift.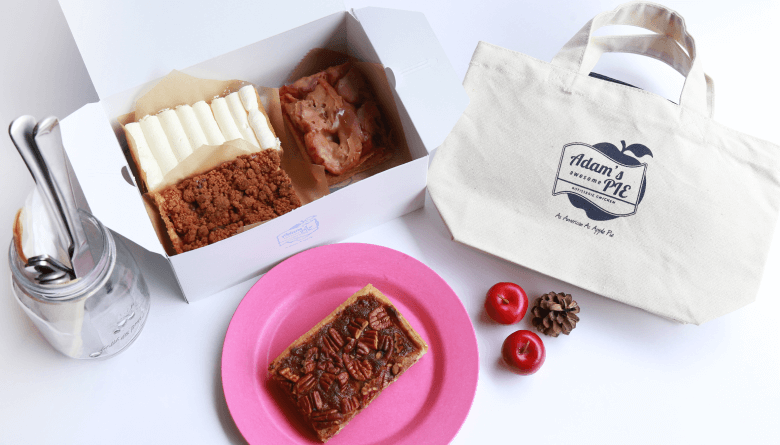 Adam's awesome PIE
Delicious and Sweet Pies
Very popular pies of Adam's awesome PIE will surely please your Mama-tomo friends and their kids. Clockwise from the left of the picture: Pecan nuts pie filled with lots of nuts for 580 yen; Adam's original apple pie tasting fresh sour for 480 yen; Lemon cream pie with fresh and creamy flavor of Japanese lemon doe for 480 yen; Caramel pie cramming lots of baked Japanese Fuji apples for 480yen. The original tote bag, good enough for shopping, for 1,200 yen. All prices include tax.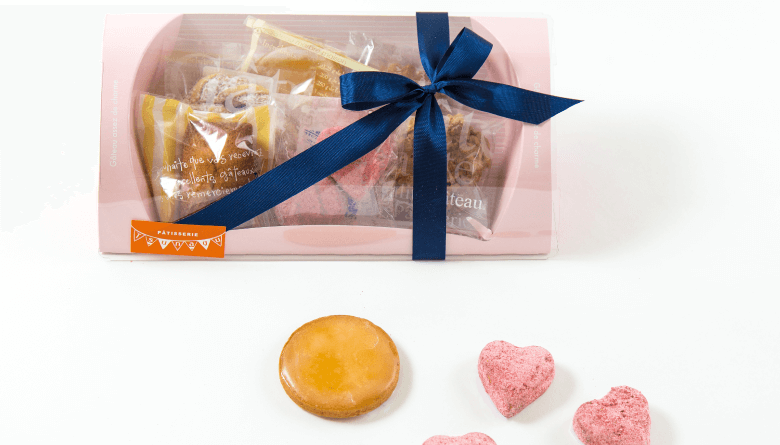 PATISSERIE Tsunagu
Sweets gift set
The heartwarming gift box is filled with heart shaped and tempting almond taste Kiffern in sweet strawberry pink, fresh lemon flavor sable citron and other baked confectionaries. The price is 910 yen (tax not included).
Ichiroku Café
Butter Doughnuts
Rich tastes and soft butter flavor doughnuts are highly recommended for tea time with Mama tomo friends and the children. You would have a lively conversation eating the doughnuts. The price is 360 yen (tax included).
Version4
Tasty Snacks for House Party
Your friends will be excited about the charming and delicious refreshments.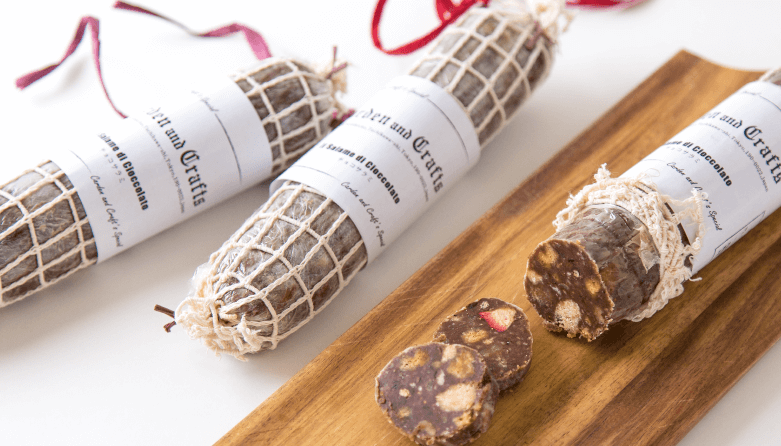 Garden & Crafts Café
Chocolate Salami
Chocolate salami is very popular in Lombardi, Italy. The long sausage shape chocolate snack is filled with lots of crumbed crispy biscuits, almonds, pistachio, nuts and dried fruits. Enjoy it alongside coffee. The price is 1,700 yen (tax included).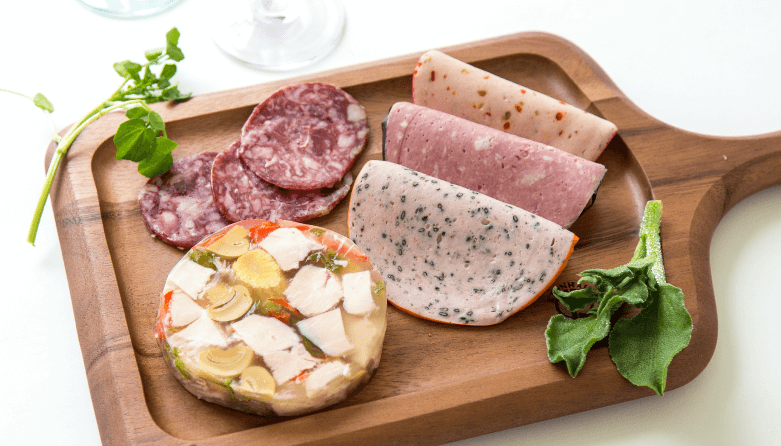 Seehof Bakery
Salami, Ham and Terrine
The delicious appetizing ham and salami might be the best match with wine and beer. The chicken aspic is a savory gelatin made from consommé and pieces of chicken and vegetable pickles floating inside. The price of Iberico chorizo salami is 460 yen. The price of a five-different-type delicious sausages pack is 560 yen. The price of Chicken Aspic is 280 yen per 100g. All prices do not include tax.
ESPOA Ogino
Dry Sparkling Rose Wine
The rose wine from Domaine Nakajima in Nagano has a dry and sharp taste that matches with a variety of foods. The lovely and cute label design is eye-catching for your friends. The price of Petillant Nature Rose 2018 is 1,750 yen (tax not included).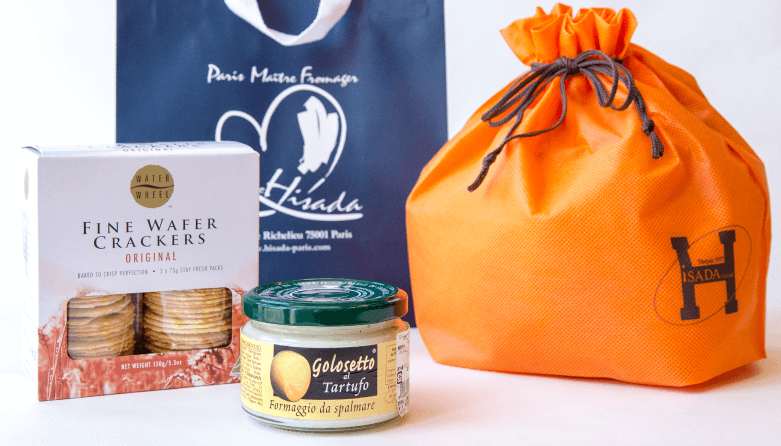 Salon de The / Cheese Kingdom
Golosetto al Tartufo
Rich and creamy parmesan reggiano filled with lots of butter and black truffles inside is good for hous d'oeuvre. Enjoy with some crackers. The price of Golosetto al Tartufo gift box is 4,850yen. Its gift bag is 108 yen. All prices include tax.
Version5
Send a Peaceful Japanese Heart
For those who like to enjoy peaceful Japanese heart and mind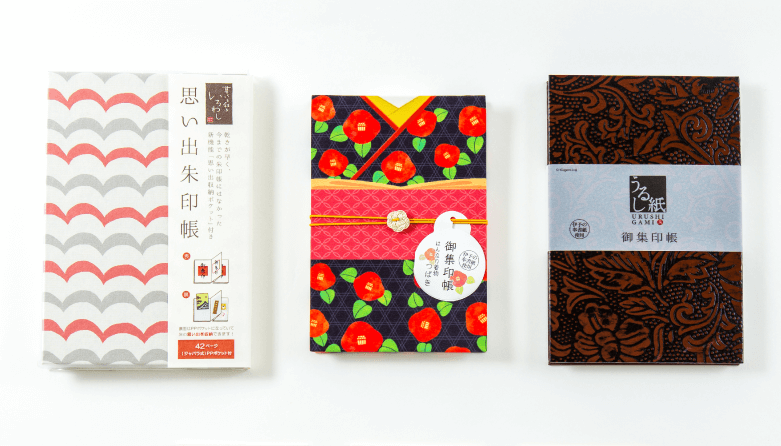 Paper Artisan MIYABI
Goshuin-cho, a Notebook for Seals of Sacred Places
Goshuin-cho might be used for a travel memory book, filling with historical notes and tickets to shrines and temples, pictures, sketches and the like. From the left: Shuin-cho with pocket for 1,360 yen; Hannari Kimono Shuuin-cho for 1,150 yen; Urushi Shuuin-cho for 1,100 yen.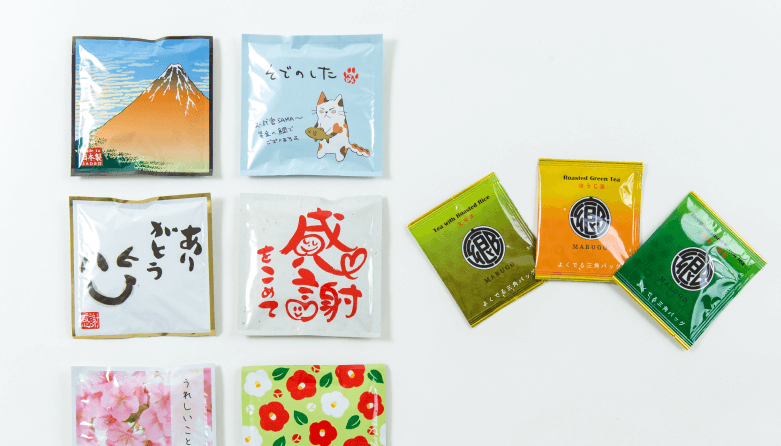 Kikukawaen
Greeting Tea Bag
We recommend that you can send your thankfulness with a putti gift such as tea bags with a beautiful Ukiyoe picture by Hokusai and Sharaku. Tea bags with heart-warming words printed on the package is very lovely and useful to send your message for your friends. The price is 213 yen for each bag, and 600 yen for three bags (tax not included).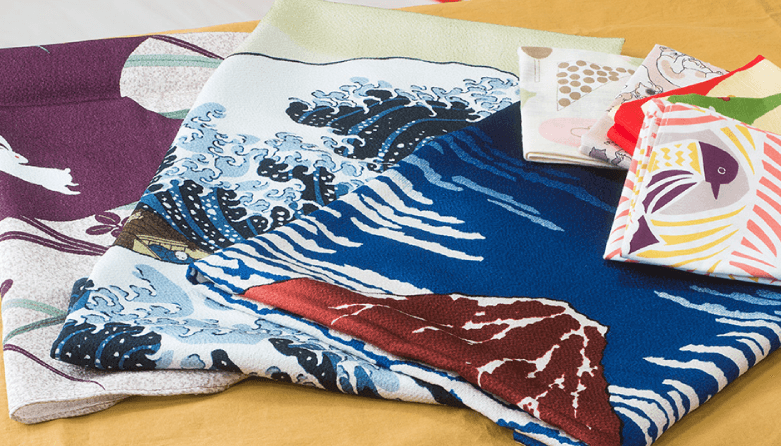 Hot Space Nakaya
Furoshiki, a Japanese Wrapping
You can buy the Froshiki with the famous ukiyo-e picture of Katsushika Hokusai such as Aka Fuji and Kanagawa-oki nami-ura. The colorful and Japanese-taste designs are very popular among foreign visitors. The price of Furoshiki is 2,160 yen, small Furoshiki for 640 yen (tax included).
Version6
Japanese Sweets
for Your Family and Friends of Your Hometown
We introduce you the best Japanese sweets in Tachikawa
for the gift to your friends and colleagues.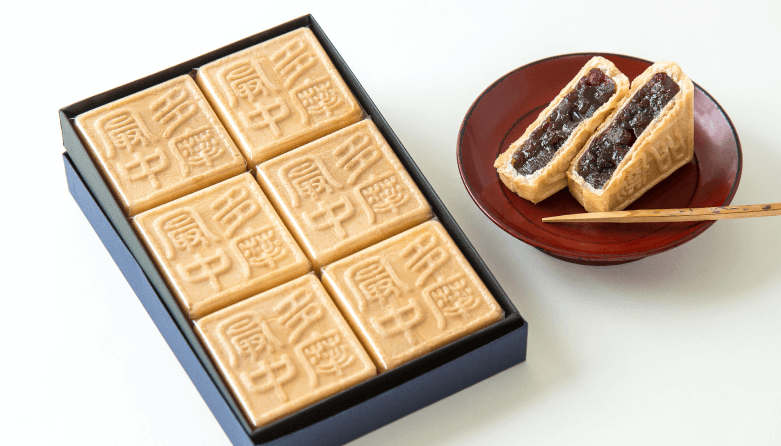 Tachikawa Iseya, Main Shop
Tama Monaka Japanese Wafer Cake
The Monaka of Kogashi-tane is a Japanese sweet which fills selected Azuki paste beans inside the crisp wafers. You can enjoy its wonderful tastes with Japanese green tea. The price of the box of six Tama Monakas is 1,901 yen (tax included).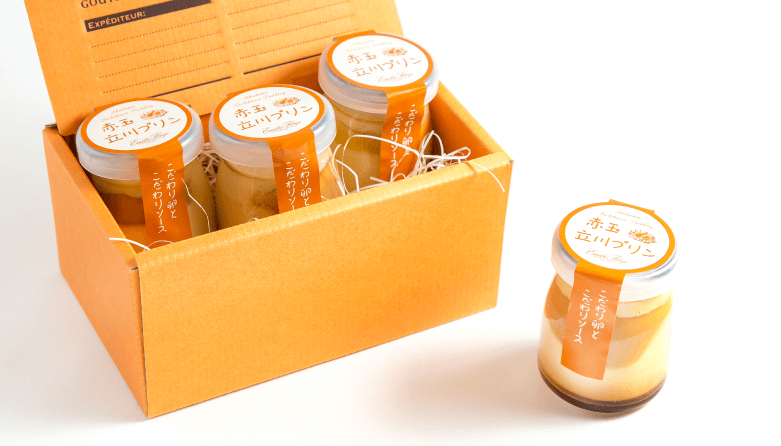 Emilie Floge
Tachikawa Pudding
The rich and creamy pudding is made of Aka dama eggs produced in Tachikawa. There are two types of caramel sauce: one is their traditional bittersweet and the other is the sauce using French salt. The price is 300 yen (tax not included).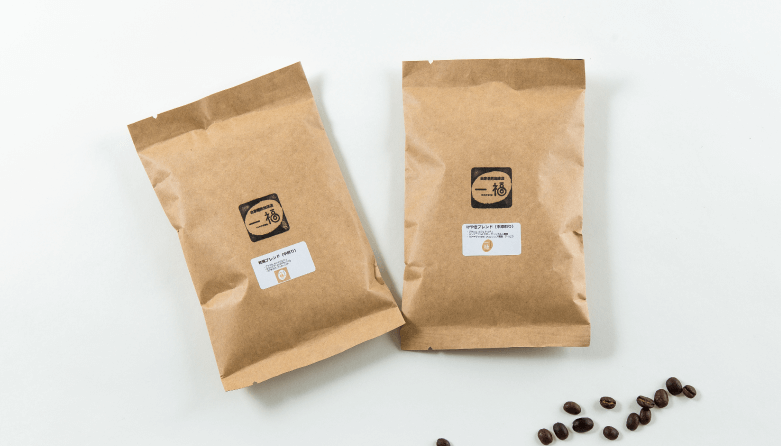 Ichifuku Roasted Coffee Beans
Machi-no Namae coffee
Wakaba blend, named after the shop in Wakaba-cho, Tachikawa, is the blended beans of Brazil, Ethiopia, and Guatemala. The well-balanced flavor beans have the aroma of citrus and sour flavor. The rich Keyaki blend coffee is mixed well with mild Brazilian beans, sharp and rich taste of Guatemala beans and sour and fresh type of Tanzania beans. The price of Wakaba Blend, Keyaki Blend, is 550 yen per 100g, 1,060 yen per 200g (tax included).