Desserts and café true to origin
This café, located near the north exit of Tachikawa station, serves fresh cakes and baked confectioneries. You can enjoy desserts and lunch in this spacious shop, or have them as take-out. The current location is different from the original coffee shop, which opened in 1980! It is one of the oldest established shops in Tachikawa. We visited this café, which has been long loved by local citizens.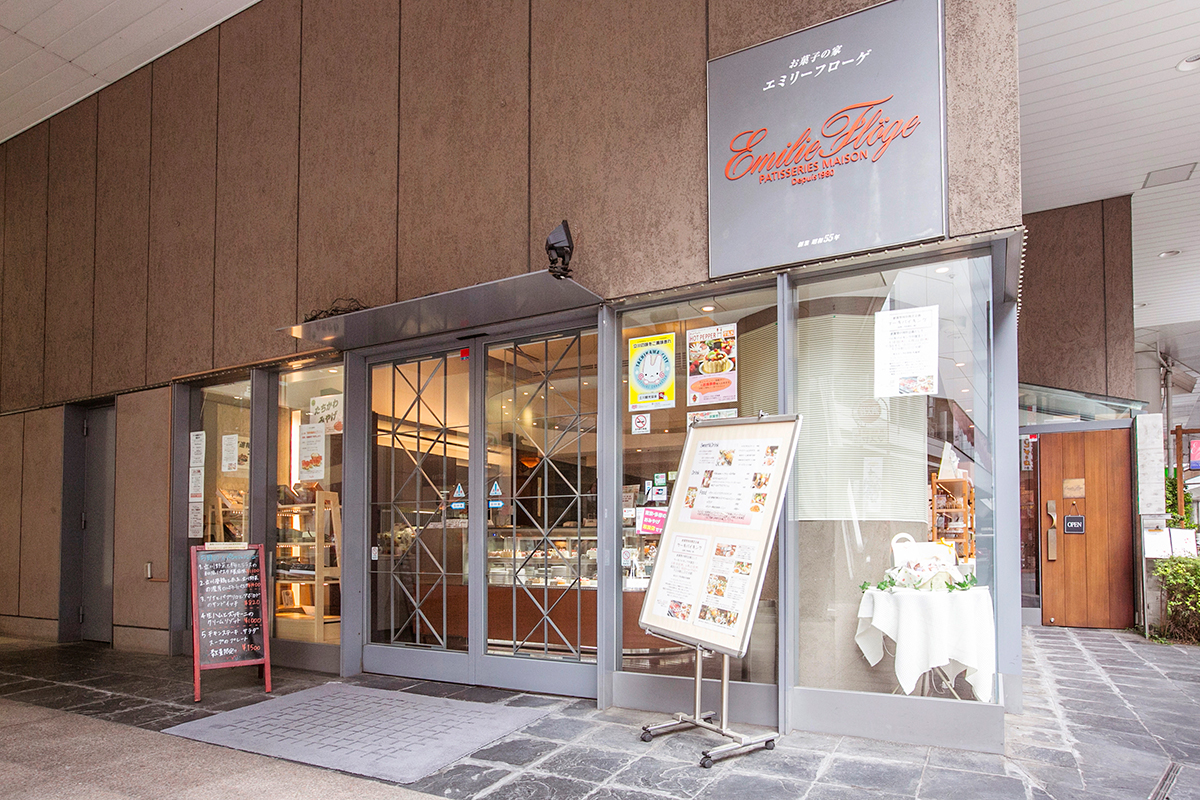 This shop opened in 2000. You can see the interior through its windows.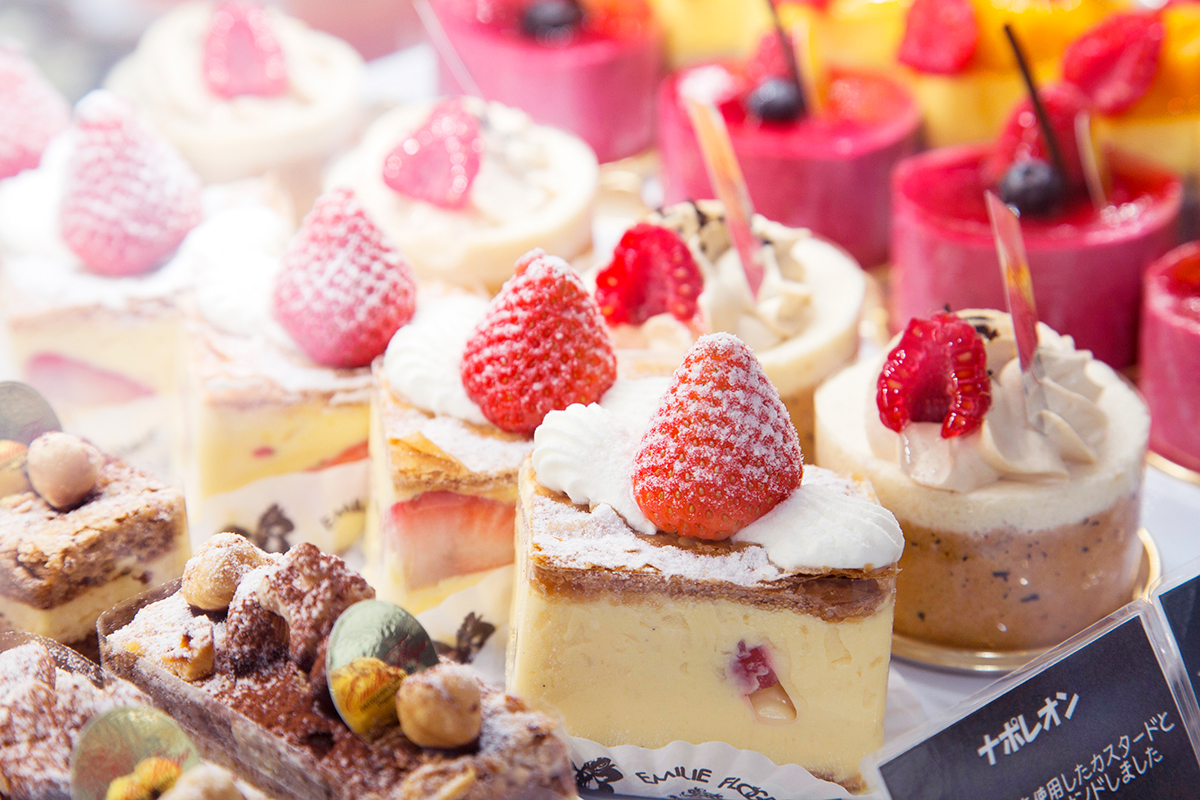 There are about 30 kinds of fresh cakes in the display case, including standard cakes and seasonal cakes. It is difficult to choose from this abundant selection!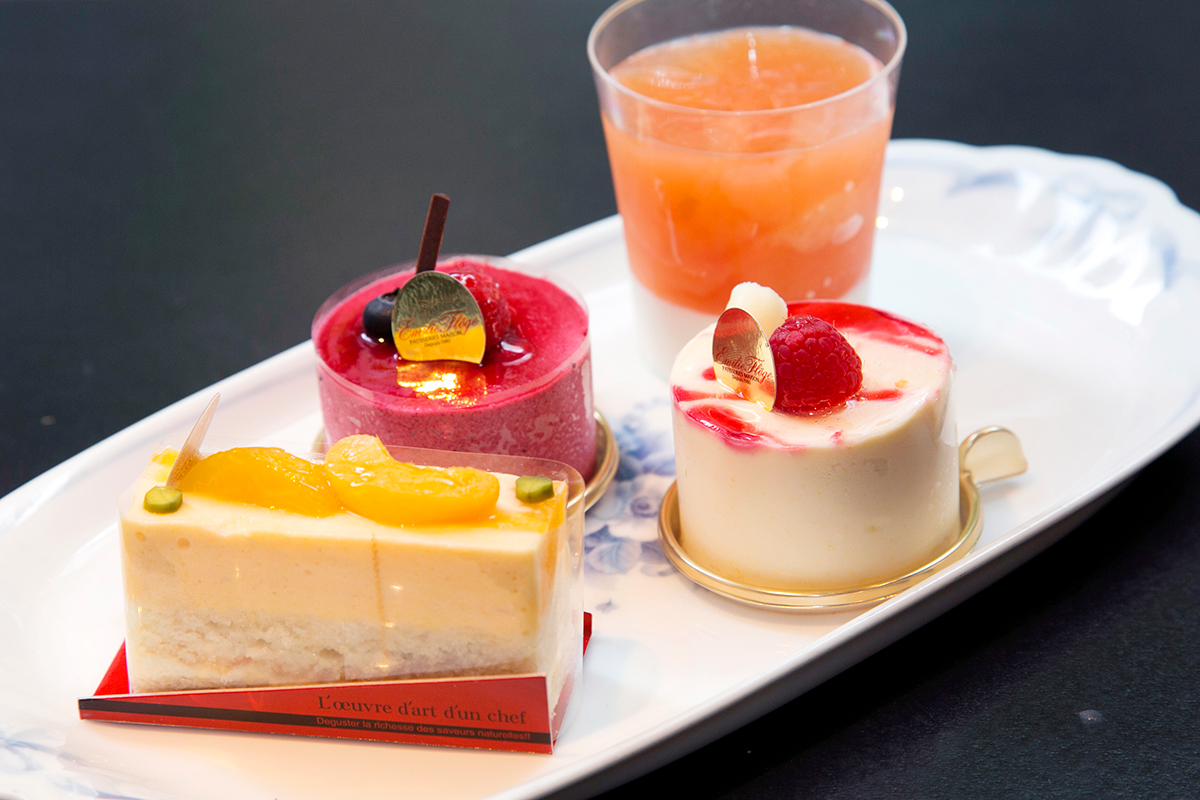 Blancmange with grapefruit (seasonal), Fleur de maman at 410 yen, Apricotine at 410 yen, and Dijon at 410 yen, clockwise from the upper right. (All excluding tax)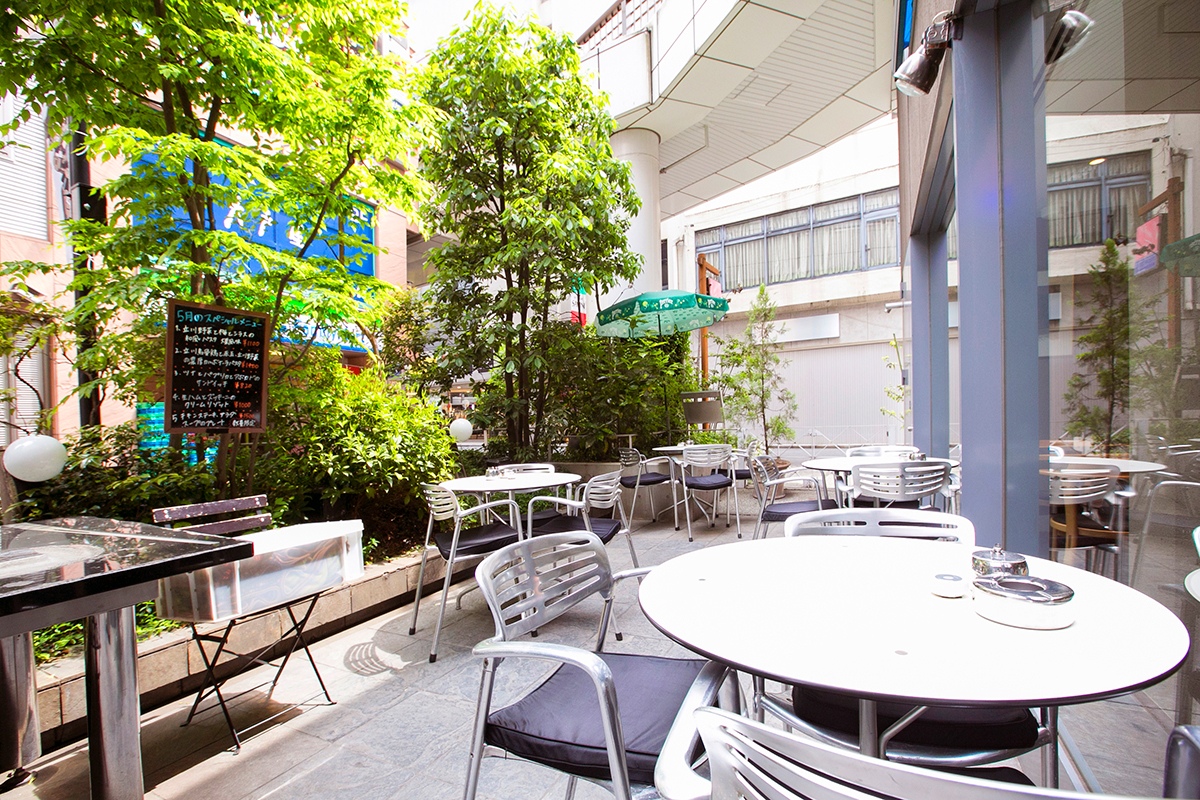 Unwind in the terrace seat. The lunch menu includes pasta, sandwiches, and risotto.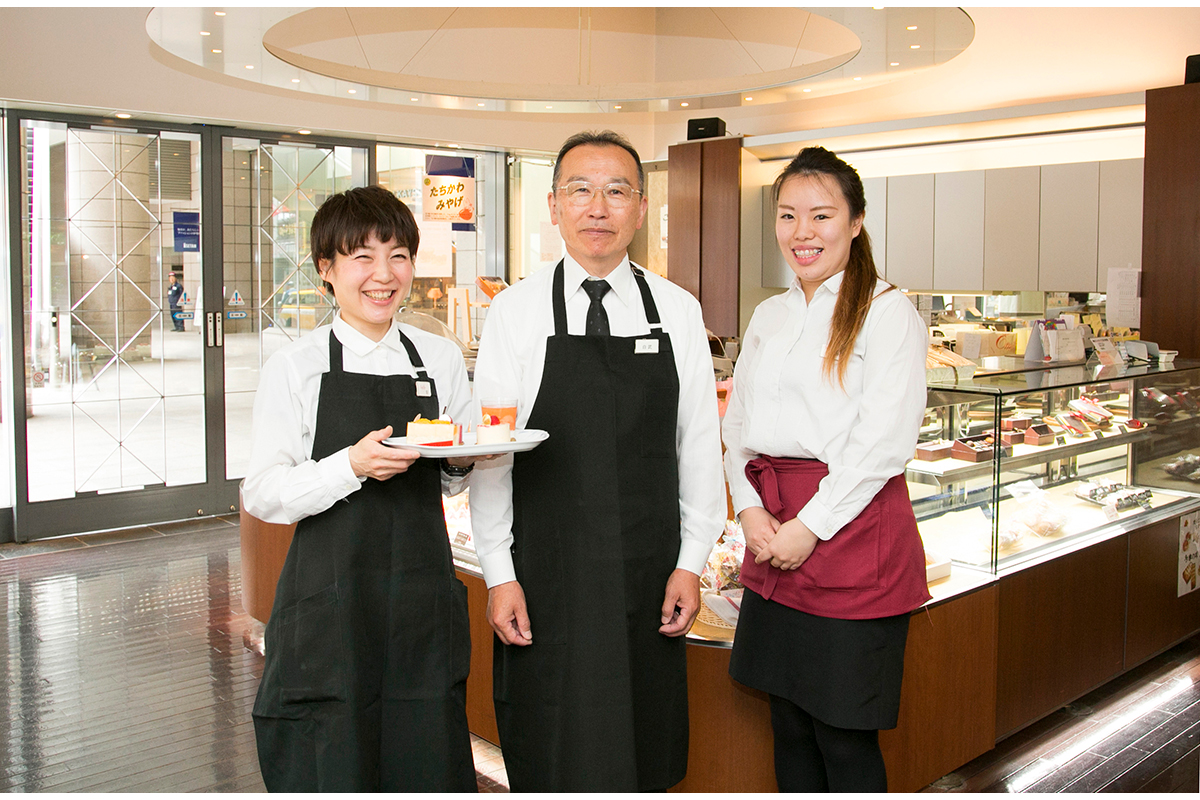 In the photo are, from the left, Michiyo Hori, staff member; Mitsunori Shiratake, manager; and Koharu Ueno, part-time staff.
"Our highest priority is to please our customers. When they're happy, we're happy. Our job is more than just serving delicious cakes and food, it's also about the hospitality and service, hence we are equally focused on both the taste of our products and the service that accompanies them," said Shiratake.
All of their cakes and confectioneries are made from original recipes, and they introduce new products at the beginning of every month, meaning even frequent customers can always find something new to discover every time they visit the shop. In fact, many customers even come alone for lunch, as the space is extremely comfortable and made to feel completely welcoming thanks to the staff's warm smiles, and of course the colorful cakes! Moreover, the shop also sells a wide variety of long-lasting confectioneries suitable as gifts, making it an ideal place to visit and enjoy.