Baked in a Neapolitan oven, authentic pizzas are served with love
From the north exit of Tachikawa station, walk for a few minutes and spot the red tent in the back alley to find this charming restaurant. Established 8 years ago, this Italian joint remains popular especially for their fresh and reasonably-priced pizzas during lunch hours.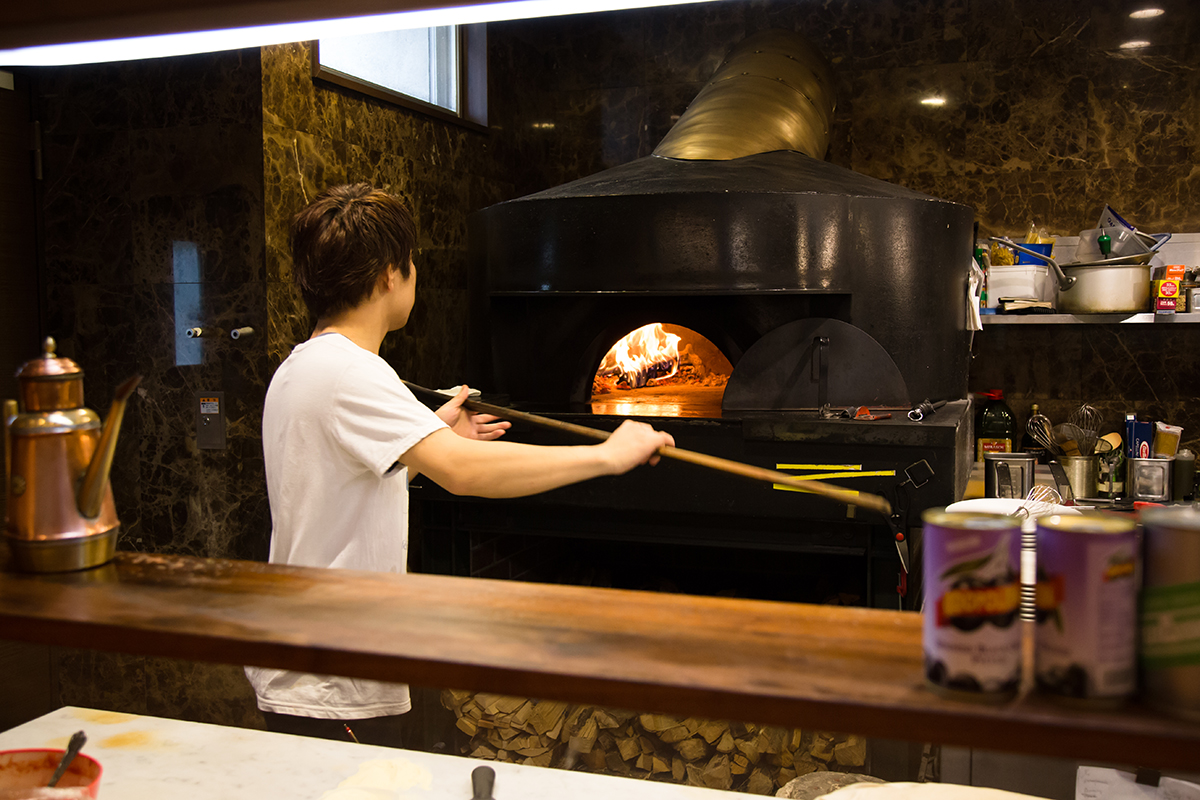 This is their pizza oven, "ACUNTO NAPOLI", which came all the way from Italy. It is perfect for baking pizzas at a high temperature of 400 to 500 degrees.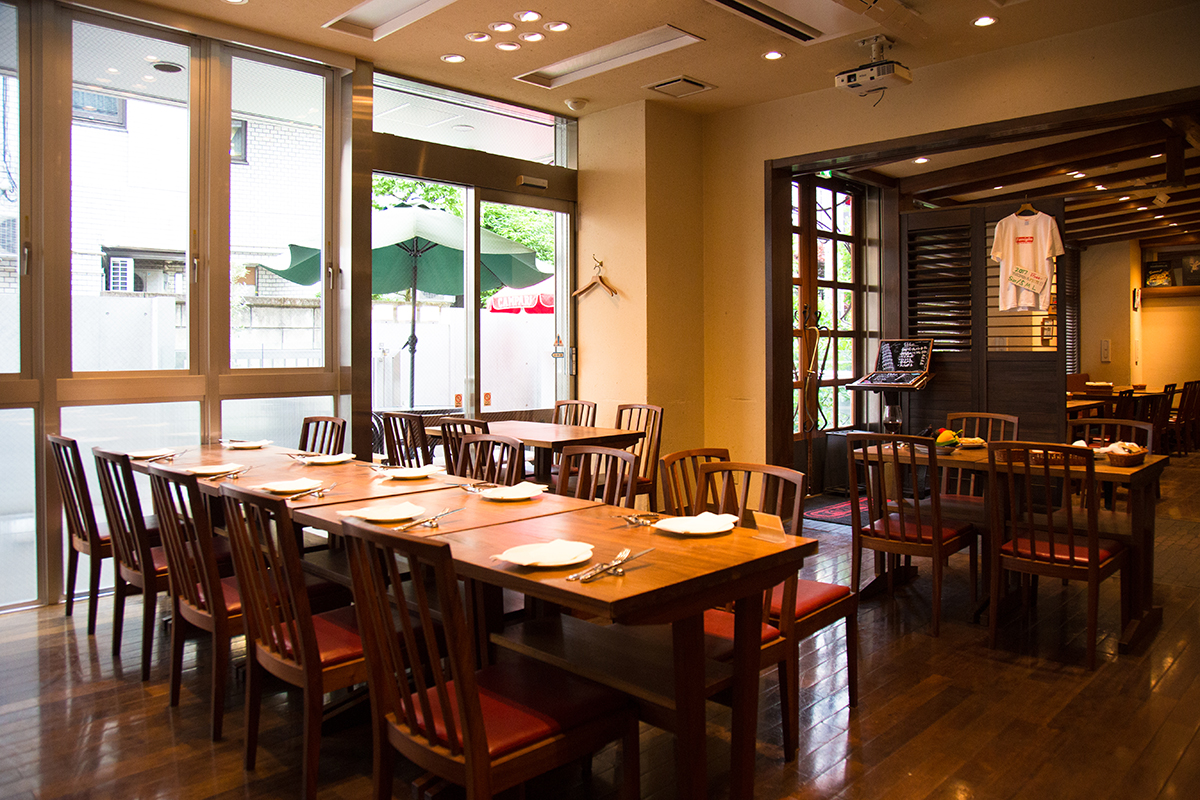 They wanted to create a welcoming and relaxing space – with the light streaming through the windows, it is, in fact, a cozy spot to dine.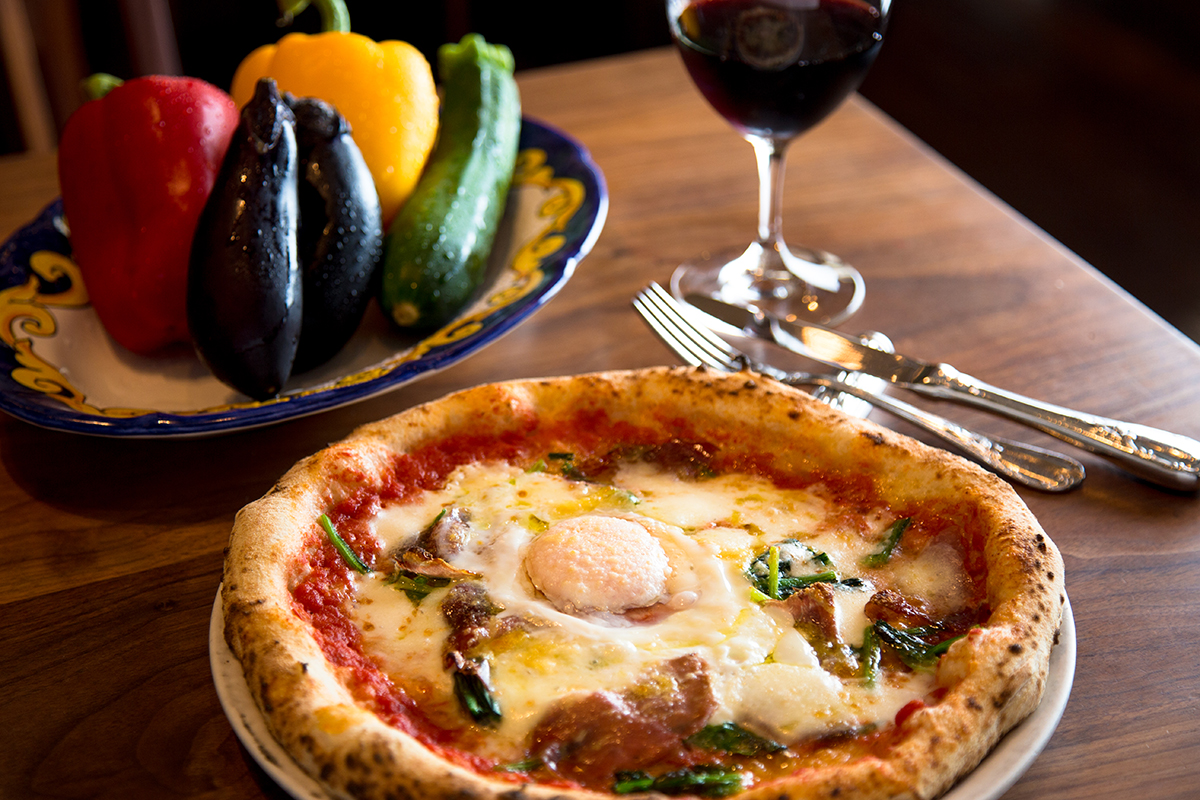 The restaurant's specialty, "COBAIN", is a tomato sauce-based pizza topped with salami, spinach, provolone cheese and an egg. This hearty dish is served at 2,000 yen.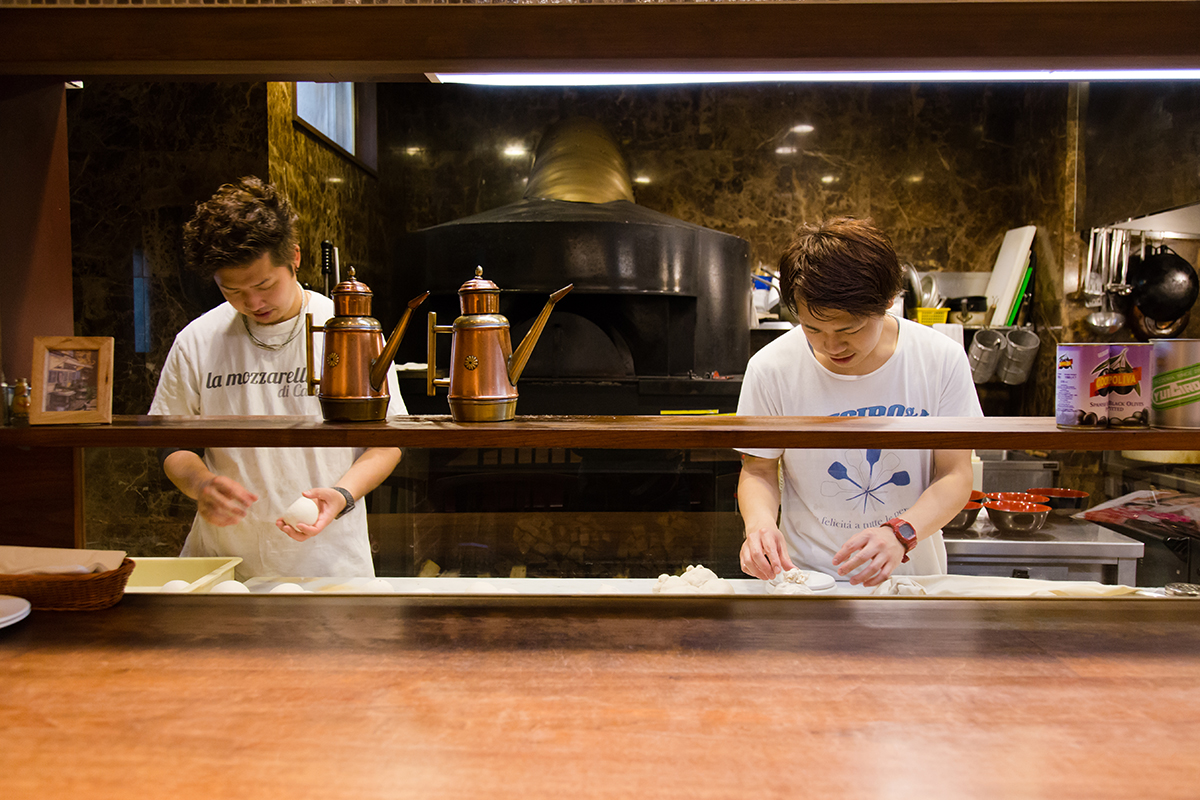 In addition to the oven, the flour they use for the dough is also from Italy. They put their heart into the dough to make delicious pizzas.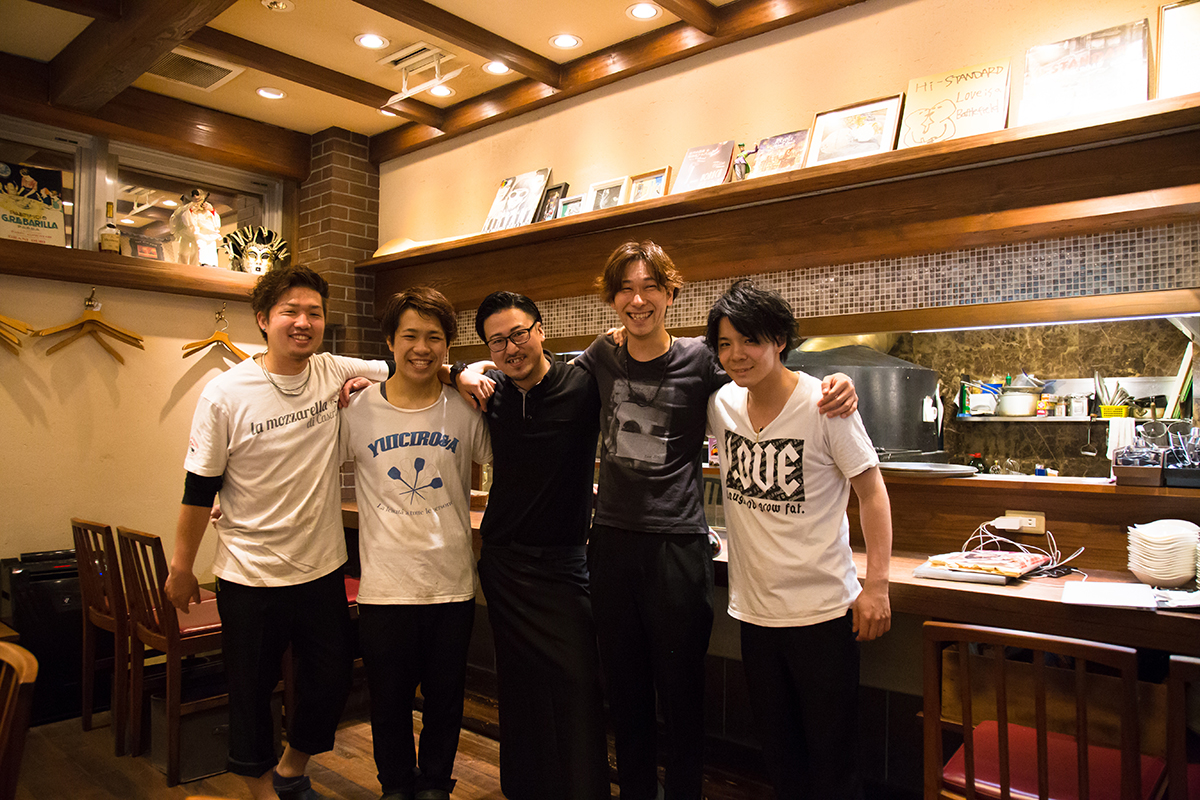 Lively restaurant staff: (from left) Shouta Sakuraba, Yuya Koyama, Hayato Gushiken, chef and owner Yuichiro Suzuki, and Itsuki Ooya.
"I'm very picky about ingredients," Suzuki says. They import pizza dough and cheese from Italy to perfect the authentic taste. The oven ordered from Naples is another example. The high temperature of 400 to 500 degrees makes the dough crispy on the outside and soft and moist on the inside. Using vegetables from a herb garden in Uenohara, they are also keen on using ingredients that are good for our body.
Suzuki is originally from Tachikawa. "I am true to myself without worrying too much about what others think. I am so grateful to be blessed with amazing customers. I'm teaching my staff to always serve with passion and courtesy." He is hoping to train his staff to the point where they are qualified to work in any restaurant. Their popular lunch set lets you pick one of three kinds of pasta or pizza, which is served with a salad and drink at 1,000 yen. A wide range of à la carte menu dishes are also available.