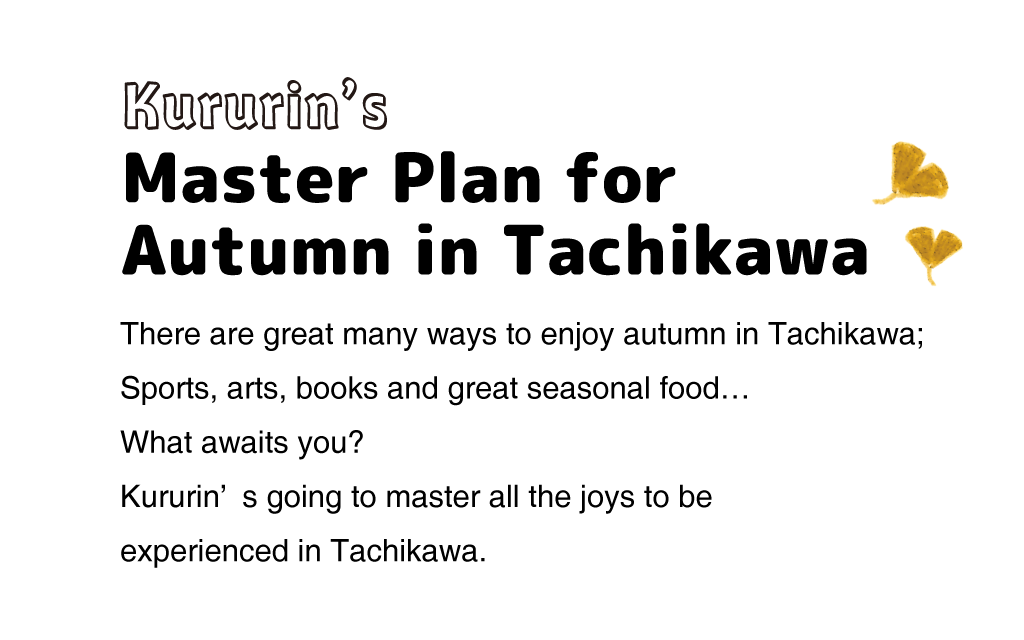 Sporty Autumn
Kururin learns the charm of bouldering
There are many facilities where we can enjoy sports.
Kururin's at the Izumi Civic Gymnasium.
It's popular with Tachikawa locals
for swimming, training in the gym and bouldering.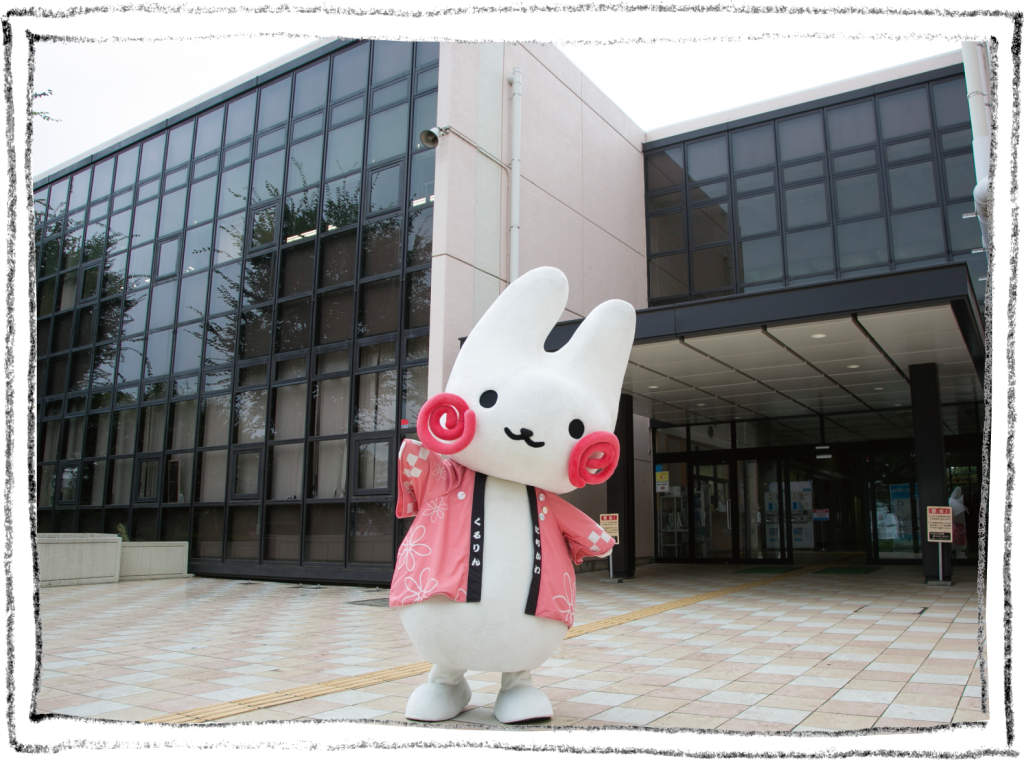 This is the Izumi Civic Gymnasium.
It's clean and has a lot of facilities.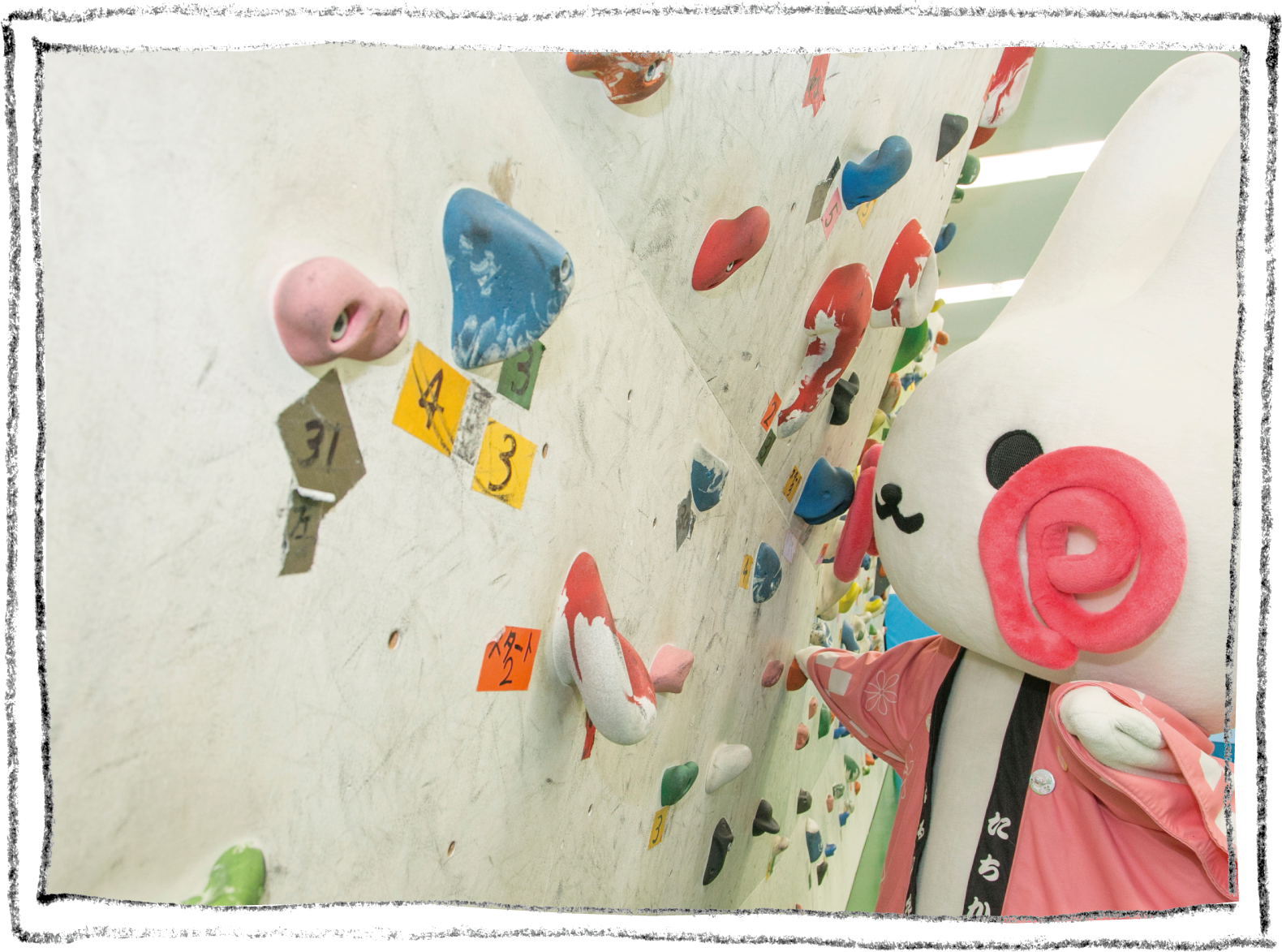 Kururin's trying bouldering for the first time.
It looks hard, but try your best, Kururin!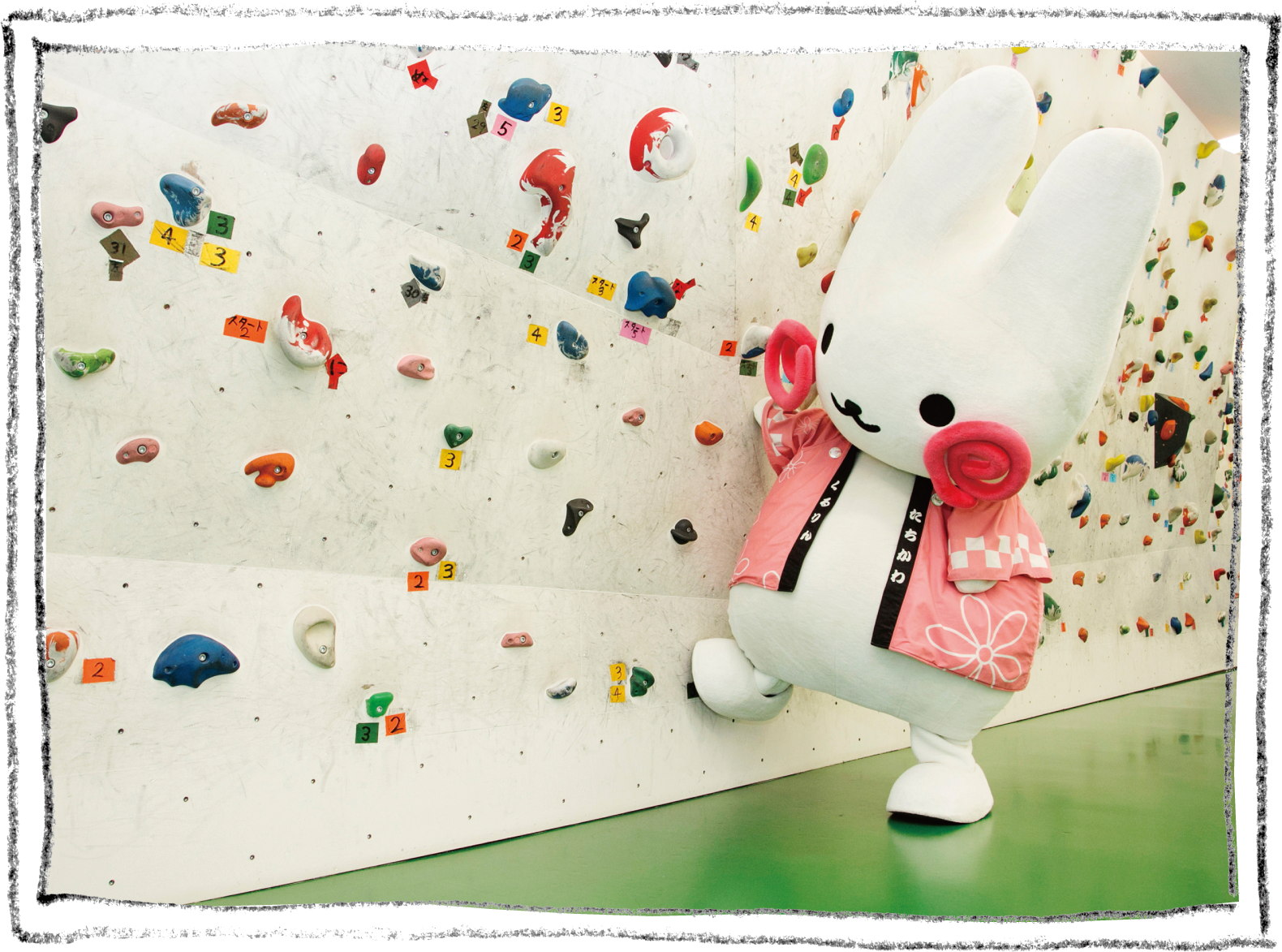 Oops, Kururin's already in trouble?!
Maybe Kururin's too out of shape?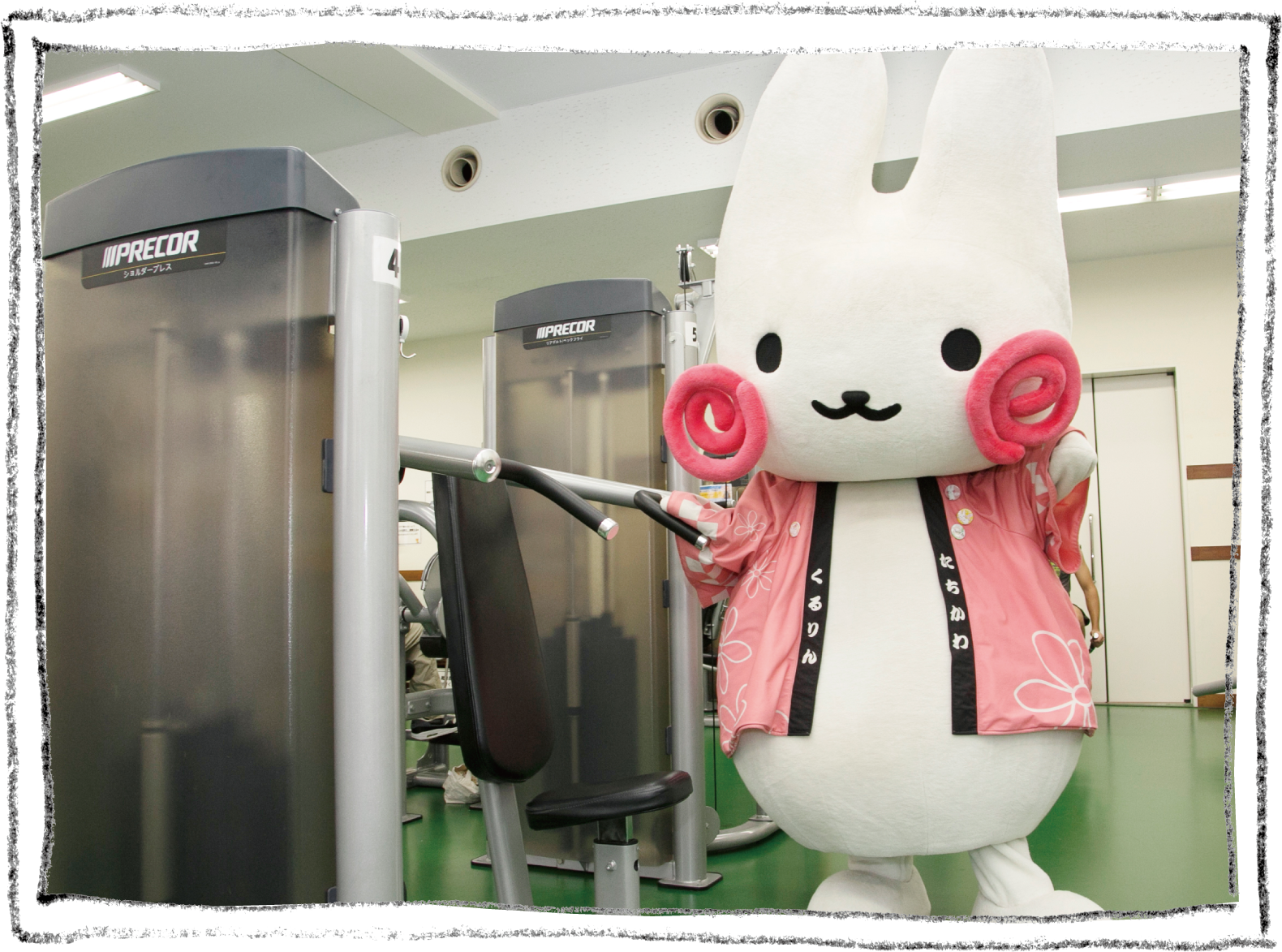 Let's work on the basic physical strength first.
Kururin's going to work on the machines.
All that sweating made Kururin a bit slimmer?
Tachikawa Izumi Civic Gymnasium
786-11 Izumi-cho, Tachikawa City
Phone: 042-536-6711
Hours: 9:00 – 23:00
Closed on second and fourth Thursdays (or the following day if it's a national holiday),
December 29th to January 3rd, and when there is facility inspection and repairs.
http://www.tama-spo.com/izumi/index.html

Artsy Autumn!
Let's take selfies with artworks!
Faret Tachikawa opened in October 1994 as a part of the station-front redevelopment.
Kururin took selfies with some of the 109 artworks
by 92 artists from 36 countries.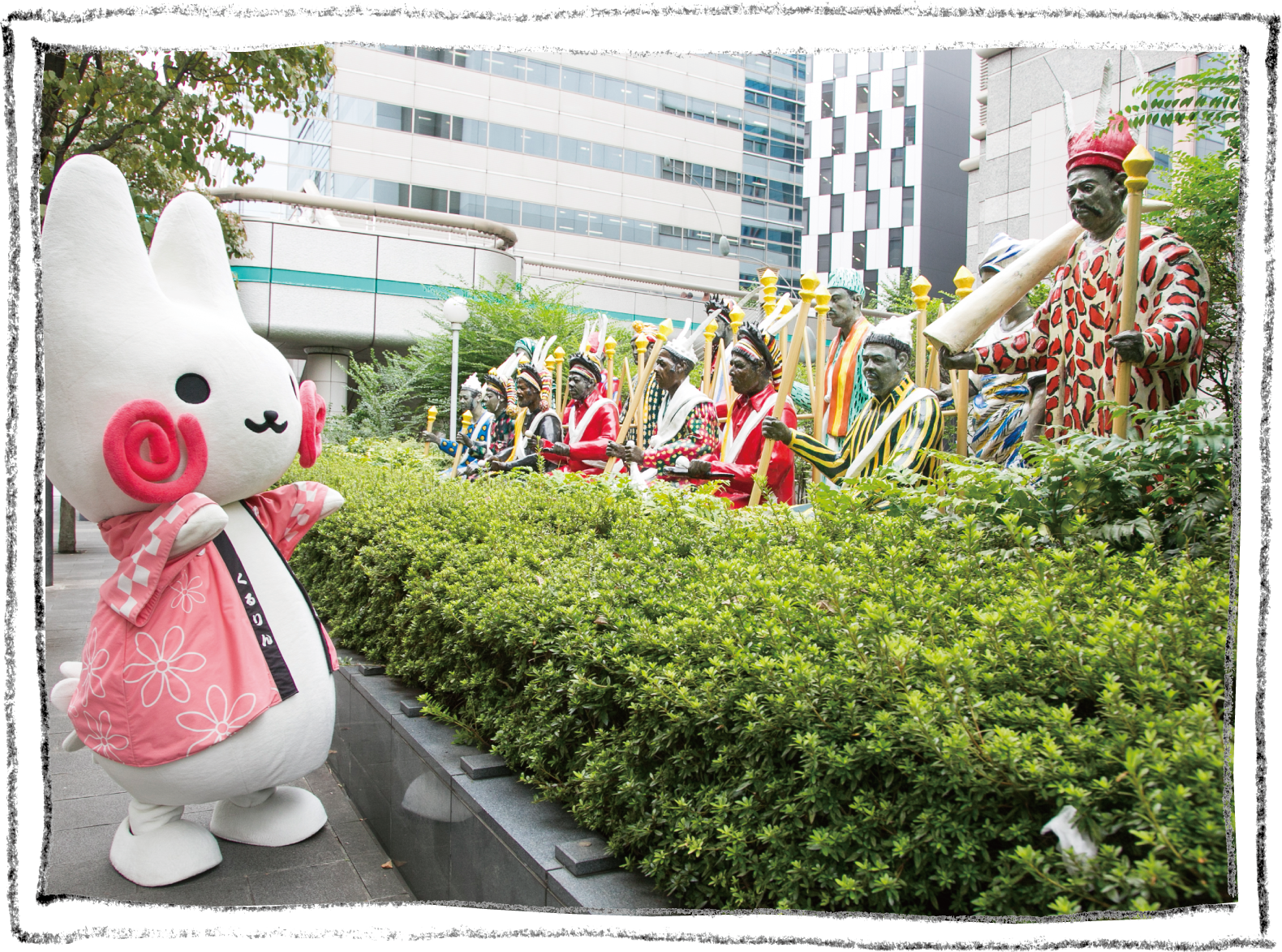 Kururin is taken aback by the power of Faret Tachikawa Art.
Kururin's taking delight in Artsy Autumn
with all the Nigerian chiefs.
These objects are by Sunday Jack Akpan
and titled "Strangers".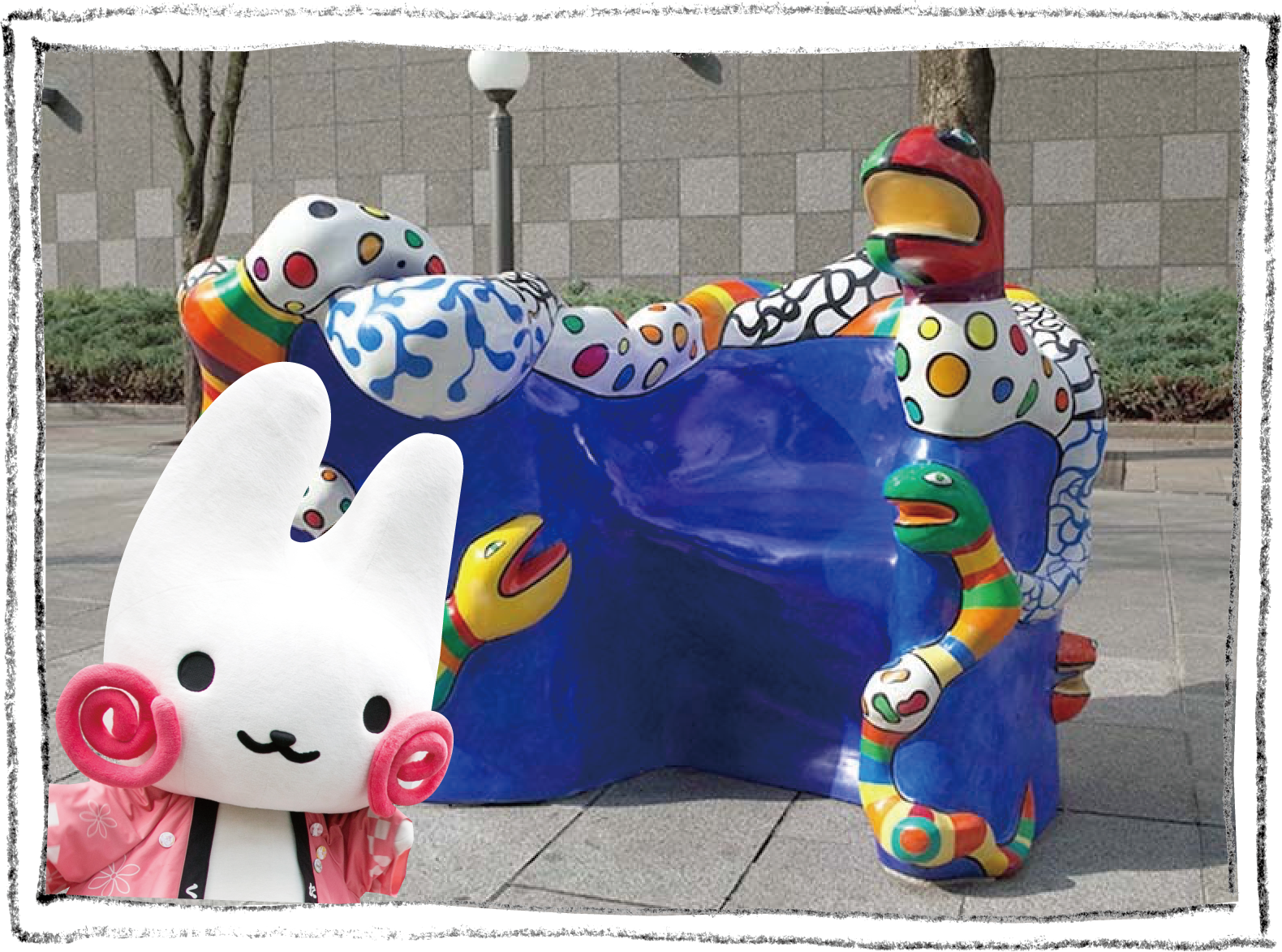 This piece is called "Conversation" by Niki de Saint Falle.
I want to try sitting on it, but the snake keeps staring at me.
A little scary, isn't it, Kururin?
This planter is bigger than big, big Kururin!
This piece is called "Open Café Terrace"
by Jean-Pier Reynaud.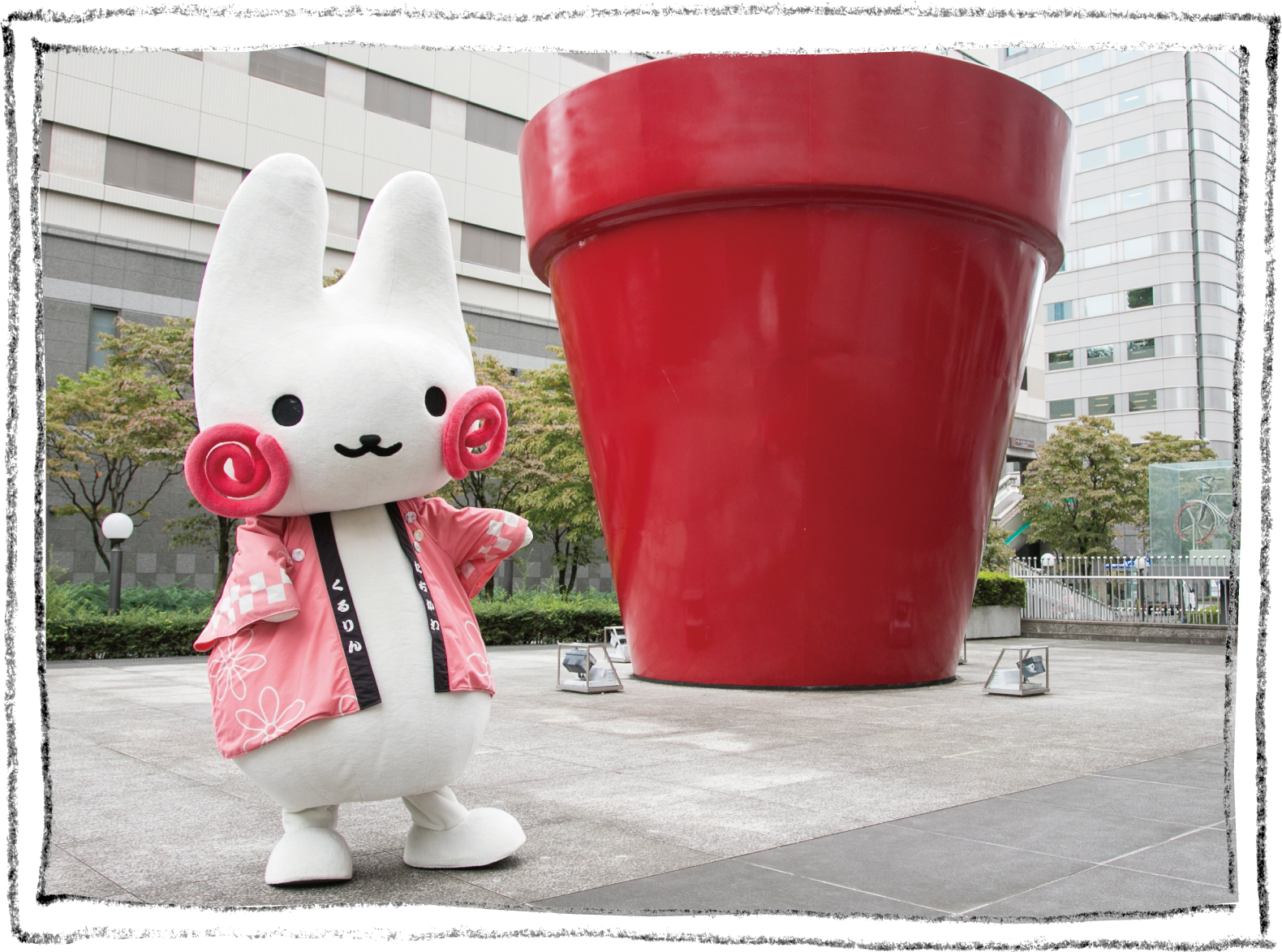 Now, did you grow bigger, Kururin?
Nope, it's just this object.
If you find the right angle, you can take trick photos.

Literary Autumn
Kururin reads literature!
There are many libraries in Tachikawa as well as Manga Park
where you can really enjoy reading.
Kururin will try reading big books to deepen Kururin's knowledge
at the Central Library near the station.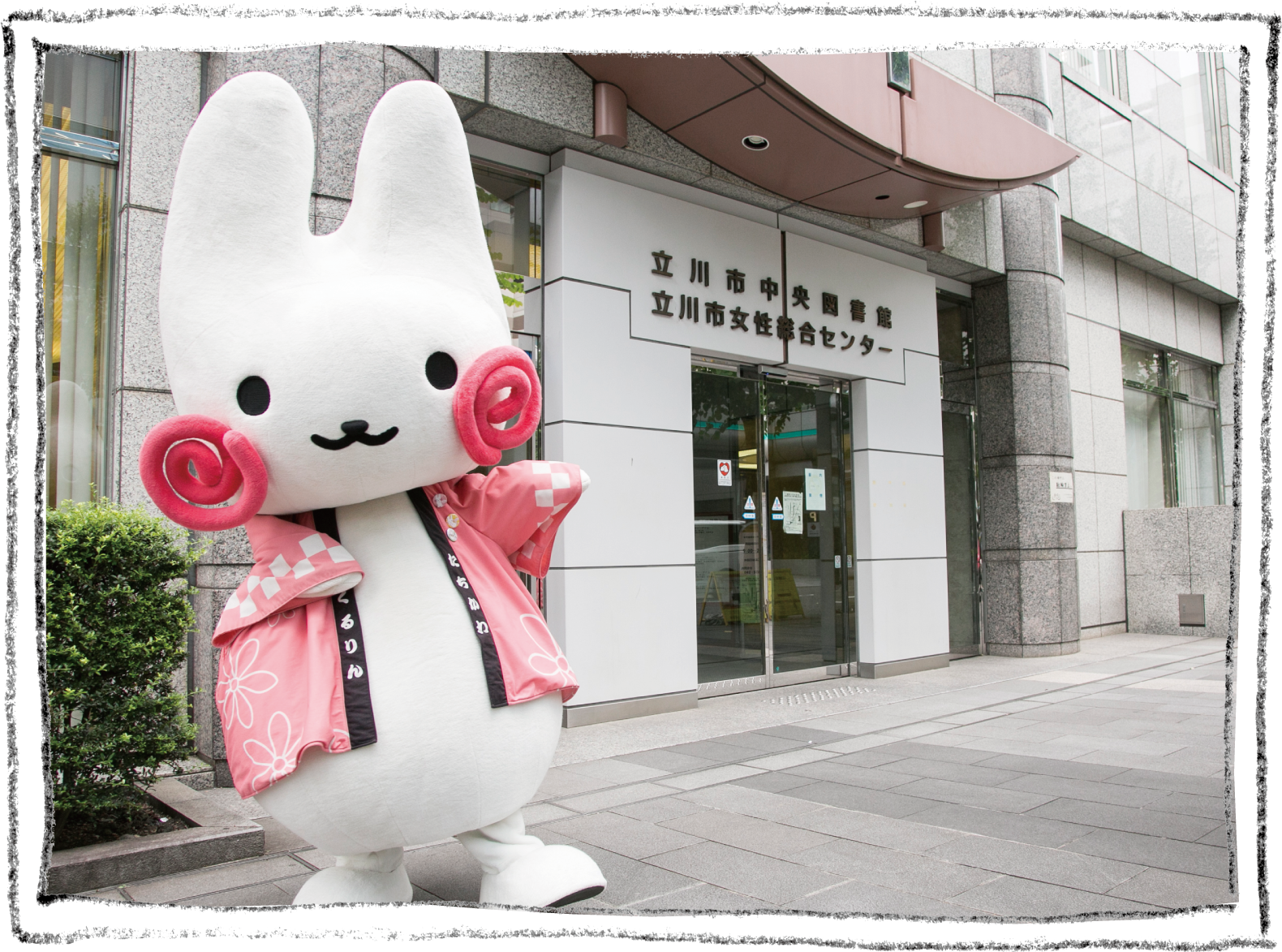 Kururin's at the Central Library.
There are approximately 520,000 books here,
making it the largest library in the city.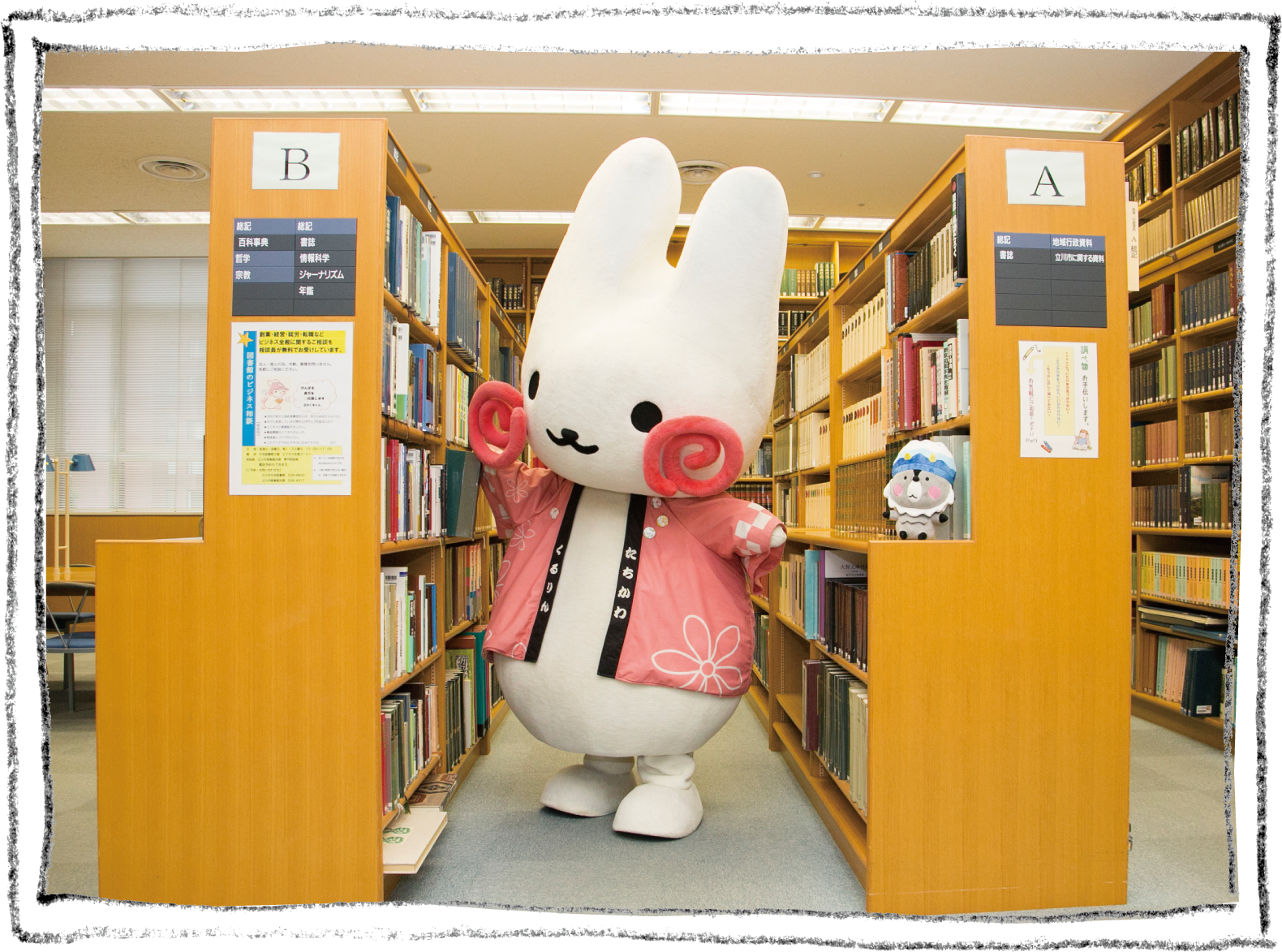 Is Kururin going to challenge big books
for Literary Autumn?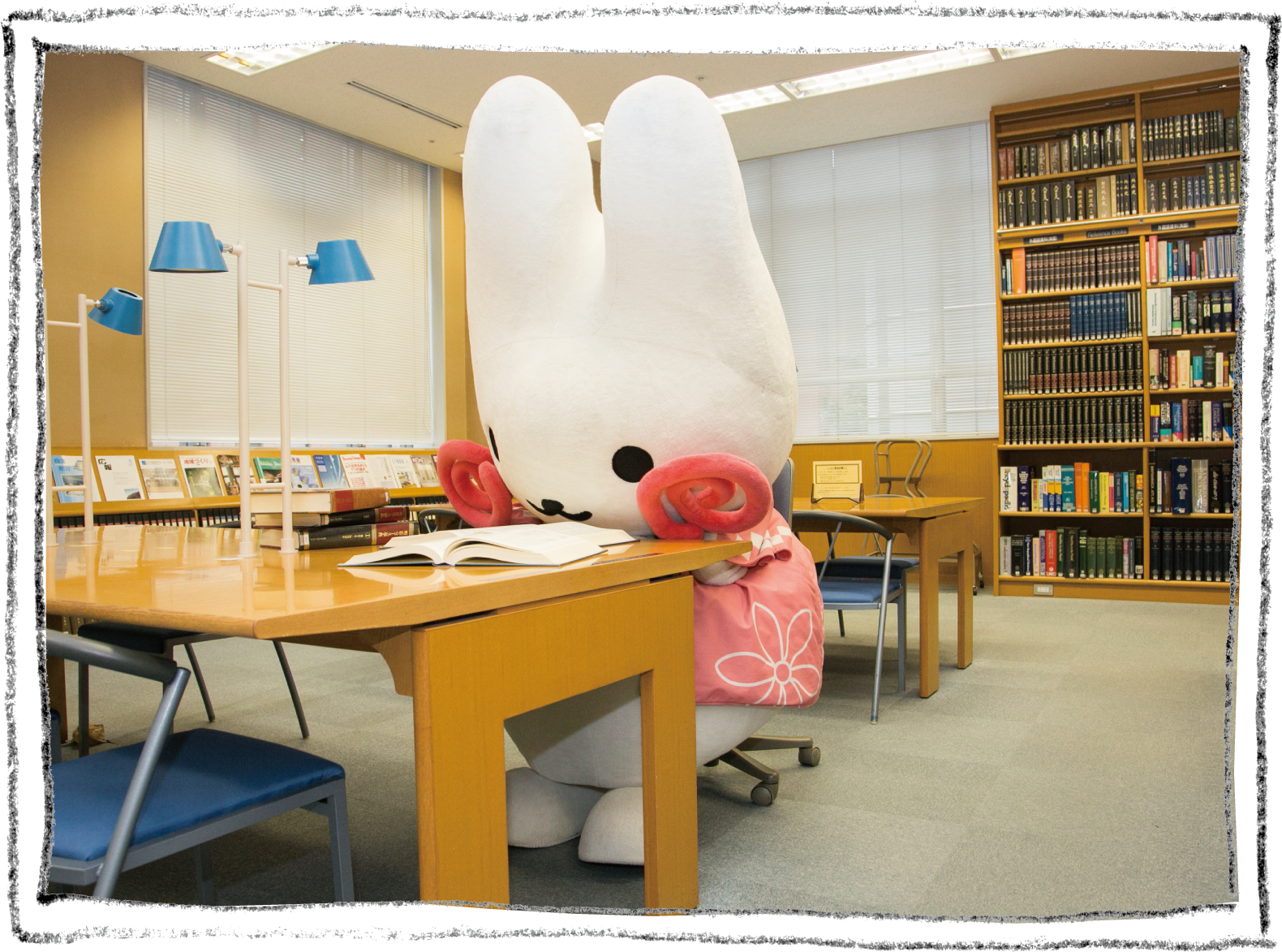 Oops, maybe the books are too difficult to read?
Kururin seems sleepy.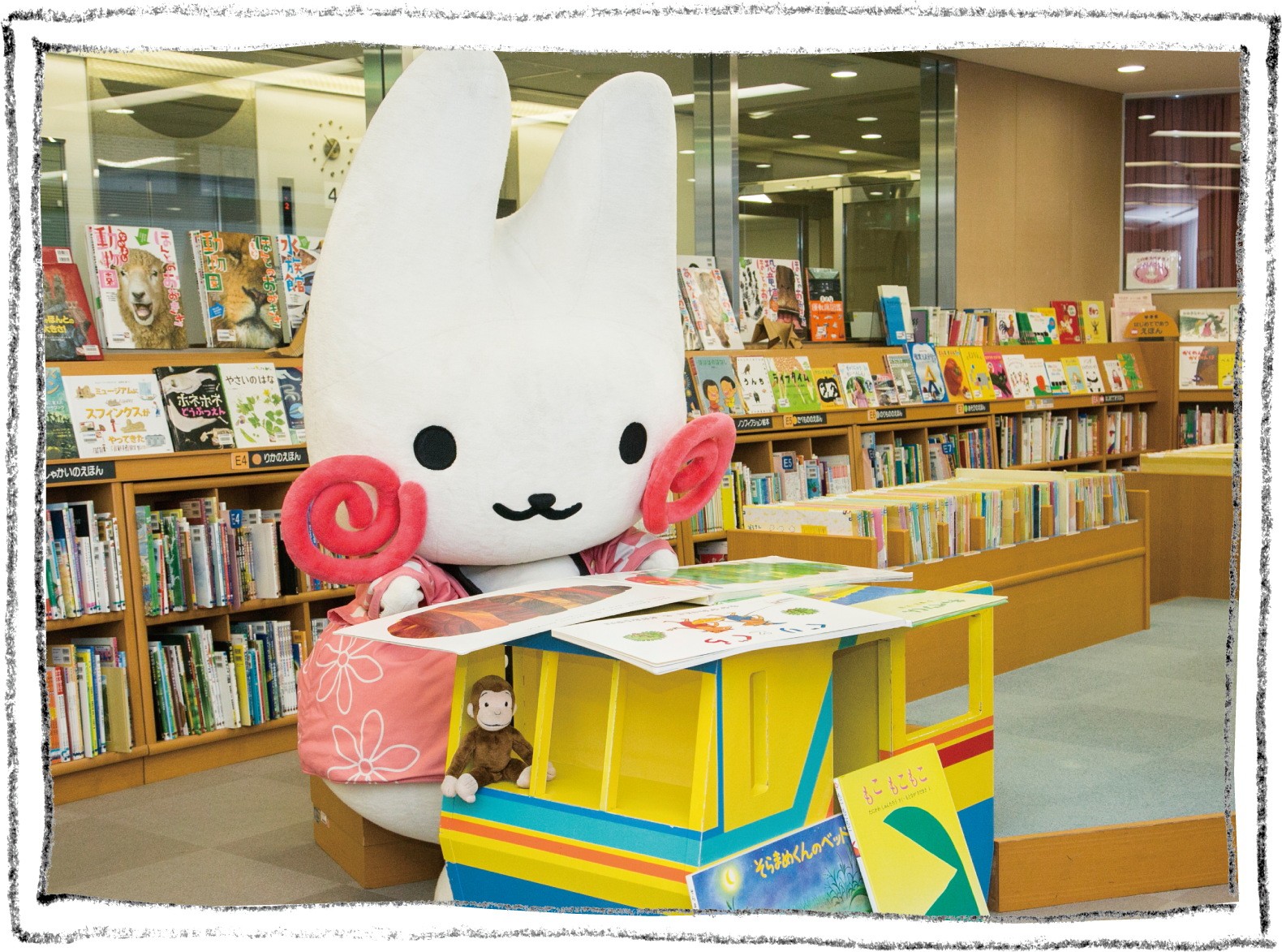 Kururin, try something a bit easier.
That's right, picture books are more suitable.
Pick any book from the great collection at the Central Library,
and enjoy gaining all the knowledge you desire.
Tachikawa City Central Library
Foret Tachikawa Center Square Building 2 to 4 floor, 2-36-2 Akebono-cho, Tachikawa City
Phone: 042-528-6800
Hours: 10:00 – 20:00 (10:00 – 17:00 on Saturdays, Sundays and Holidays)
Closed on Mondays and the 3rd Thursdays of the month, around New Years, and during the special maintenance period. ※ Check their website for details:
http://www.city.tachikawa.lg.jp/toshokan/shisetsu/toshokan/009.html

Foodie Autumn
Kururin savors pretty looking foods
As many of you know, there are many tasty spots in Tachikawa.
We're at the teppanyaki restaurant Senju, away from the bustling station area.
Can't wait for some delicious meat, can we, Kururin?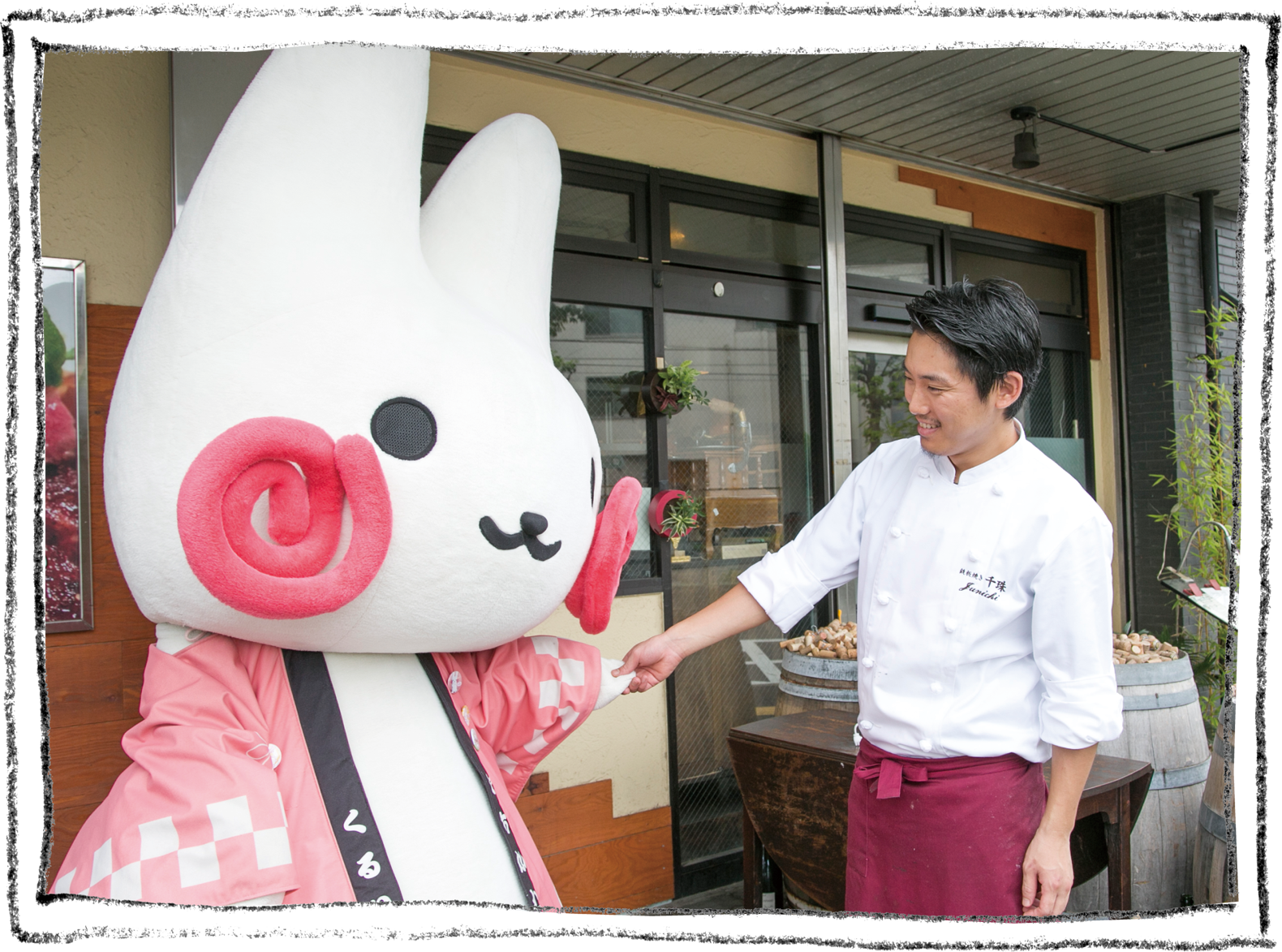 Welcome to Senju, Kururin.
Kururin can't wait for the meal.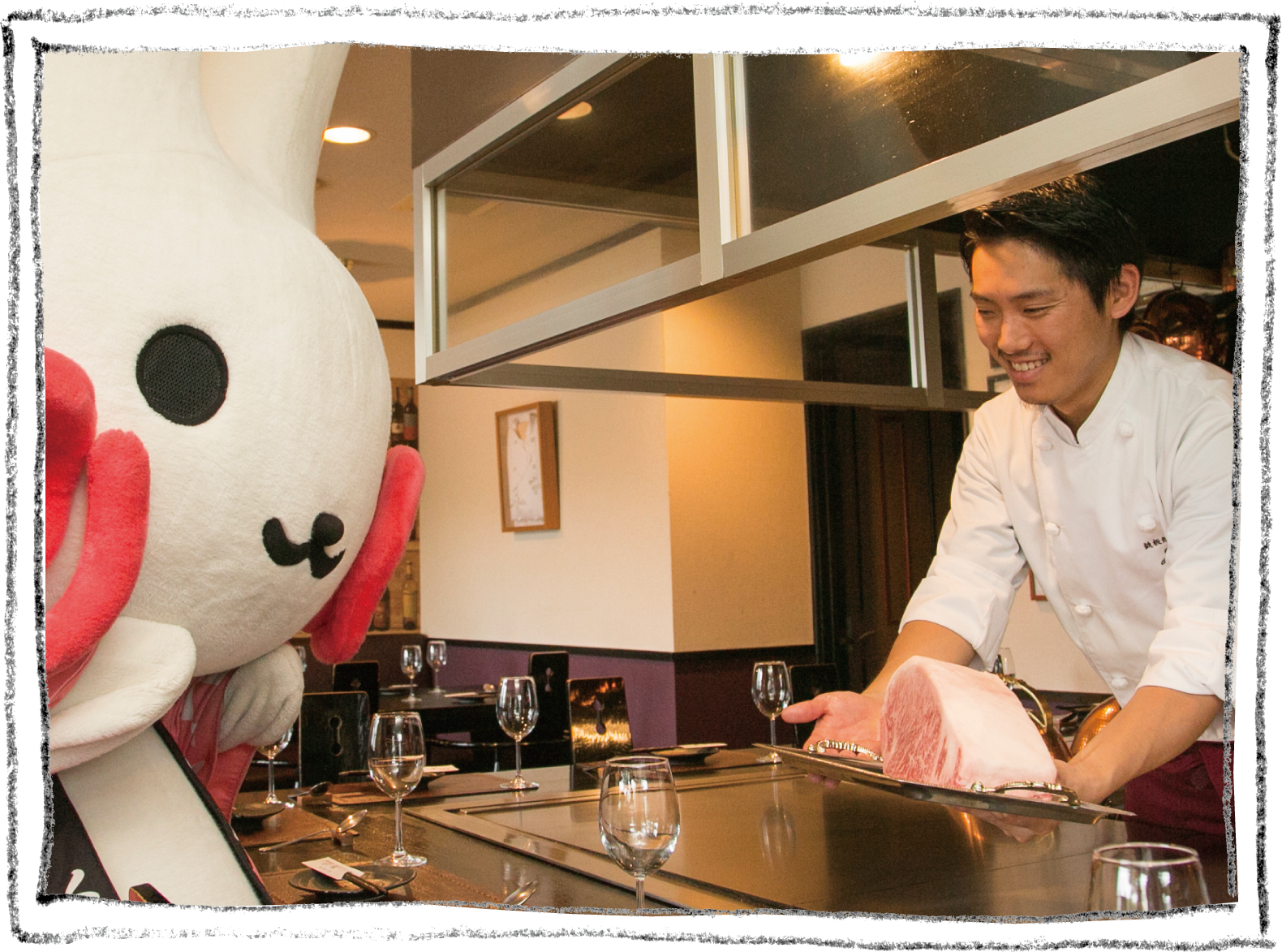 The big cuts of meat surprises Kururin.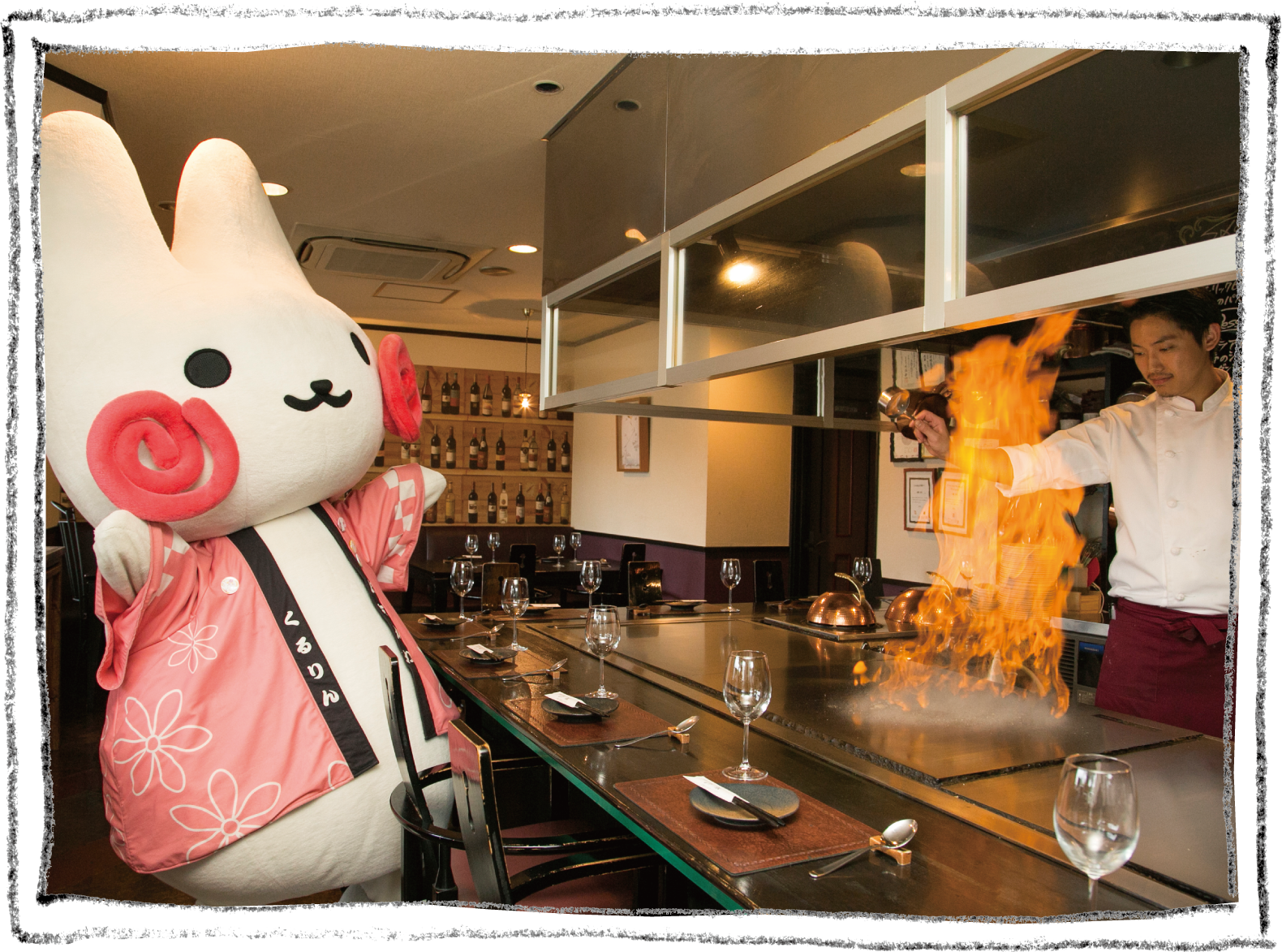 Fire!
Wow, Kururin had to lean back from the fire!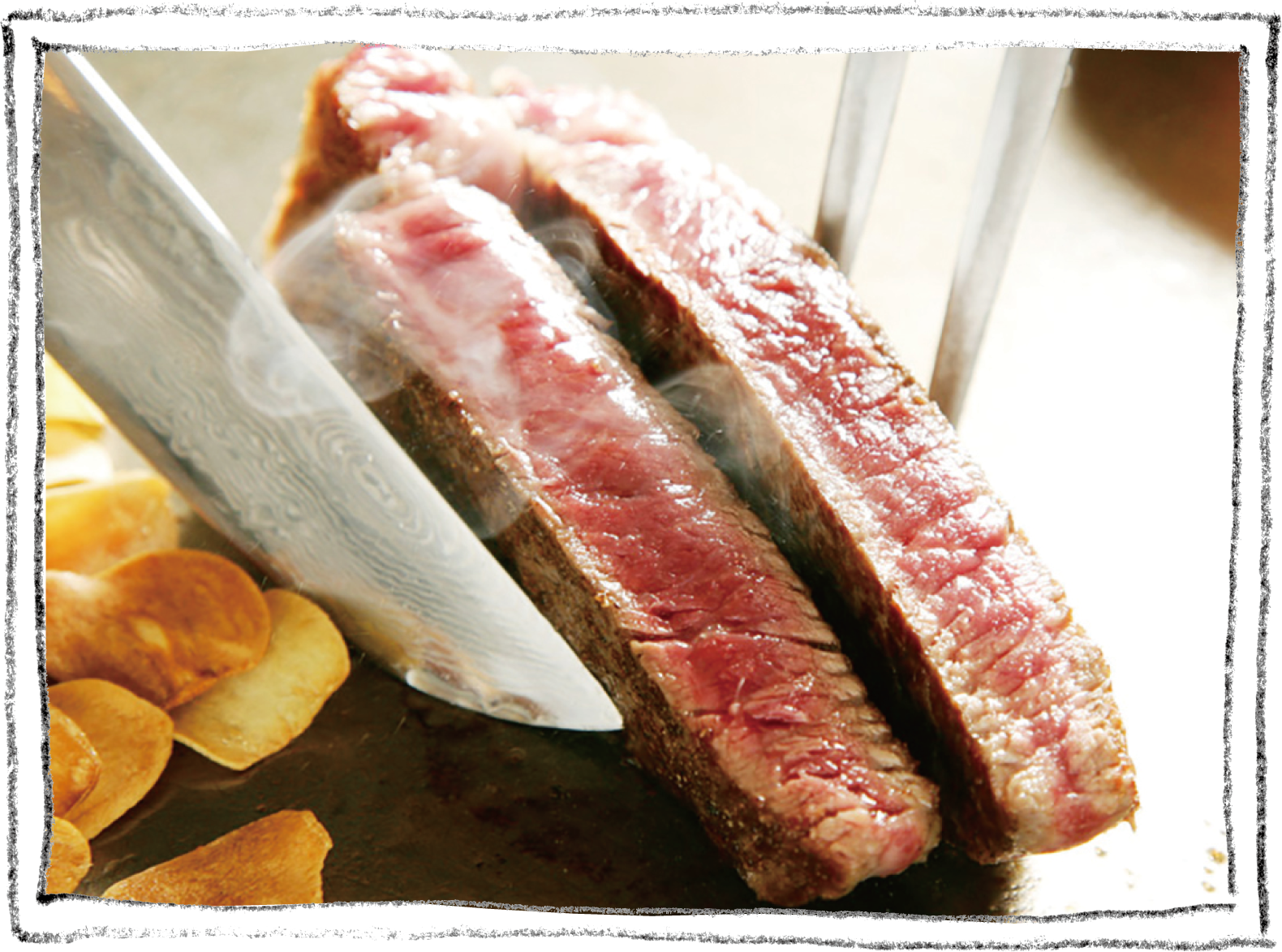 Ready! Thick and juicy fillets.
This sure looks delicious. Bon appétit, Kururin!