Popular beef tongue shabu-shabu, carefully selected ingredients and welcoming service
Shabu-shabu(Thinly-sliced beef) restaurants often seem like high-class and unapproachable establishments, a place where I hesitate to step in carelessly. This restaurant is famous for beef tongue shabu-shabu, as well as the highest-grade Matsuzaka beef, and all the tables are set in private rooms, so you can fully relax while dining. It is also a go-to spot for players of the professional baseball team, Saitama Seibu Lions, and the teams they play against.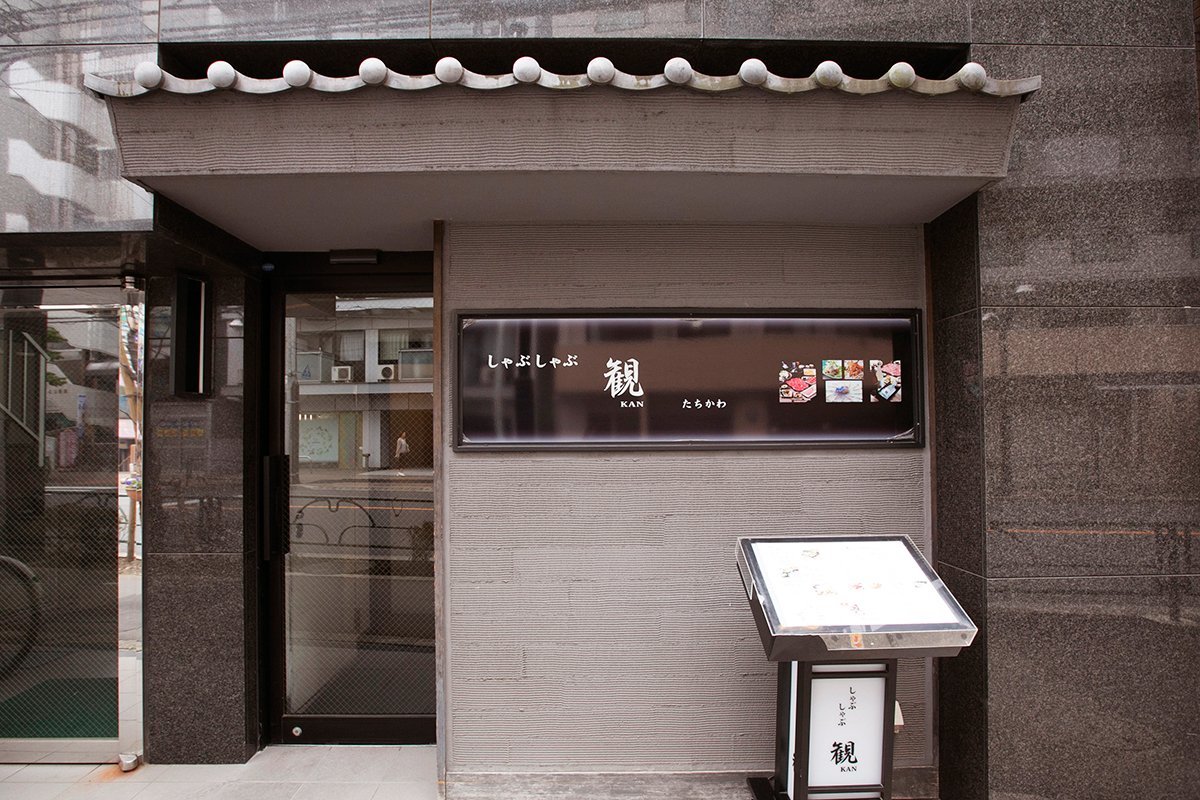 The luxurious appearance is slightly intimidating, but the mirror-like sign is really cool.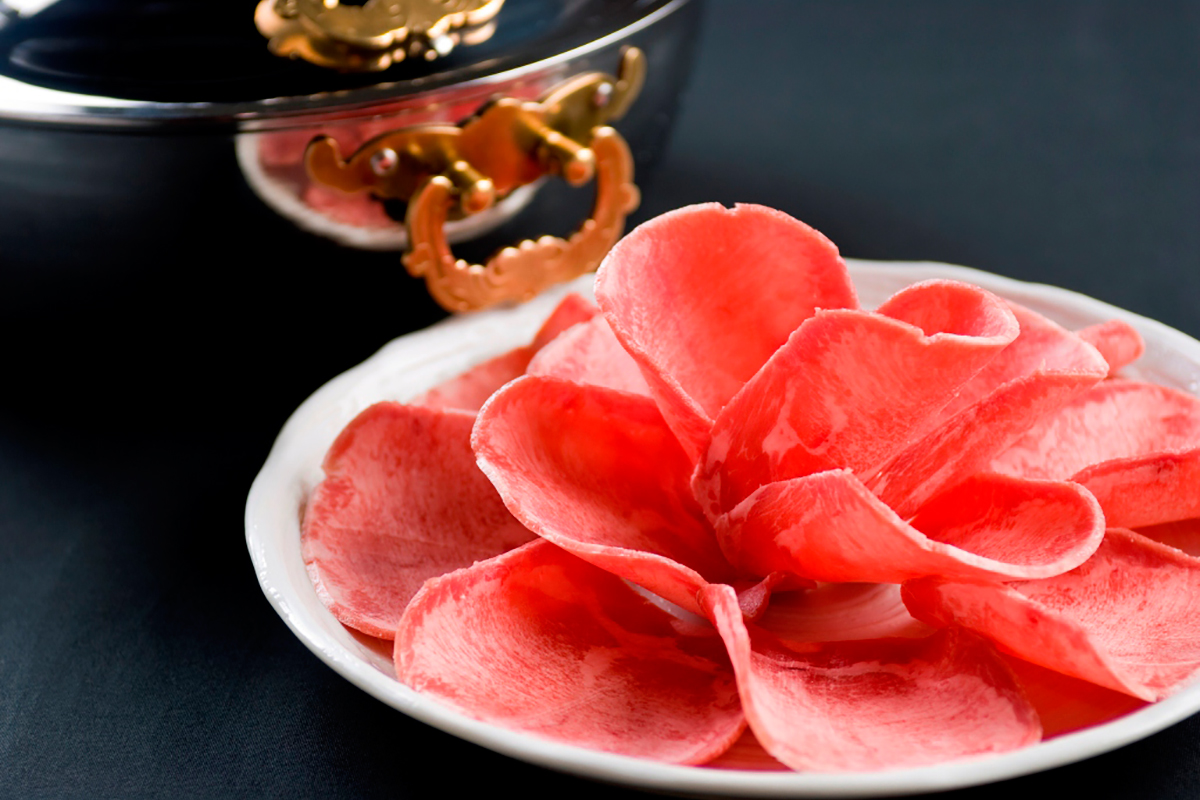 Their set meals include pork/beef shabu-shabu or Sukiyaki(Japanese stew), appetizers such as sashimi (sliced raw fish), and Chinese noodles to finish off. You can also add an all-you-can-drink option to some of the courses.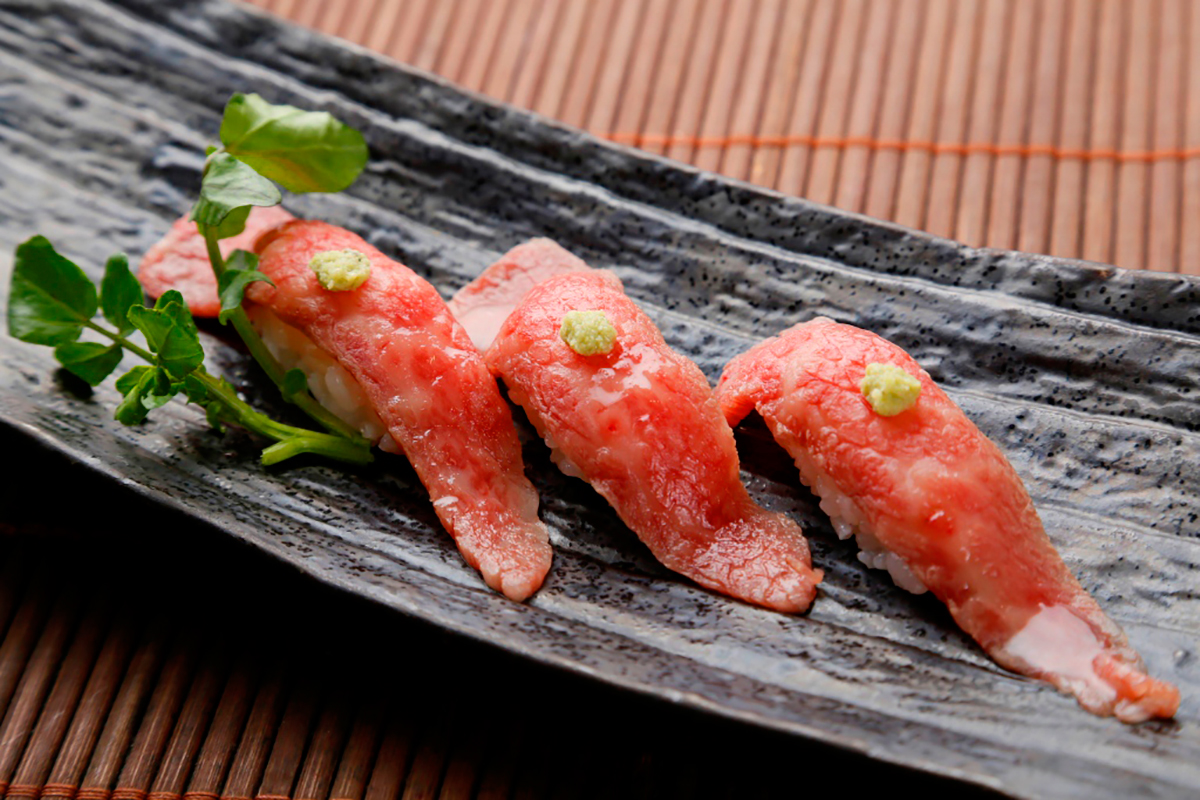 This is their popular menu item: grilled Matsuzaka beef sushi. The fatty beef is slightly grilled and served with soy sauce – a truly lavish dish.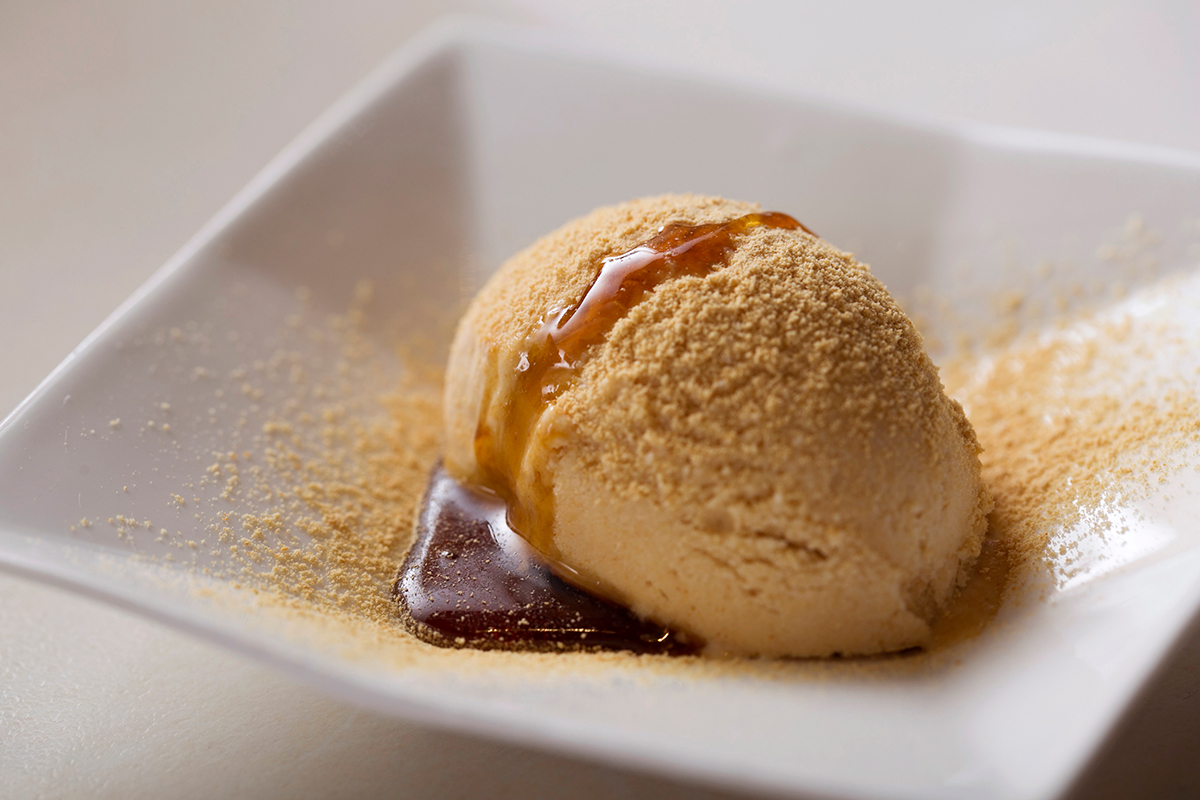 Their popular desserts are not too sweet but very comforting. This is kinako (powdered soybean) ice cream with brown sugar syrup.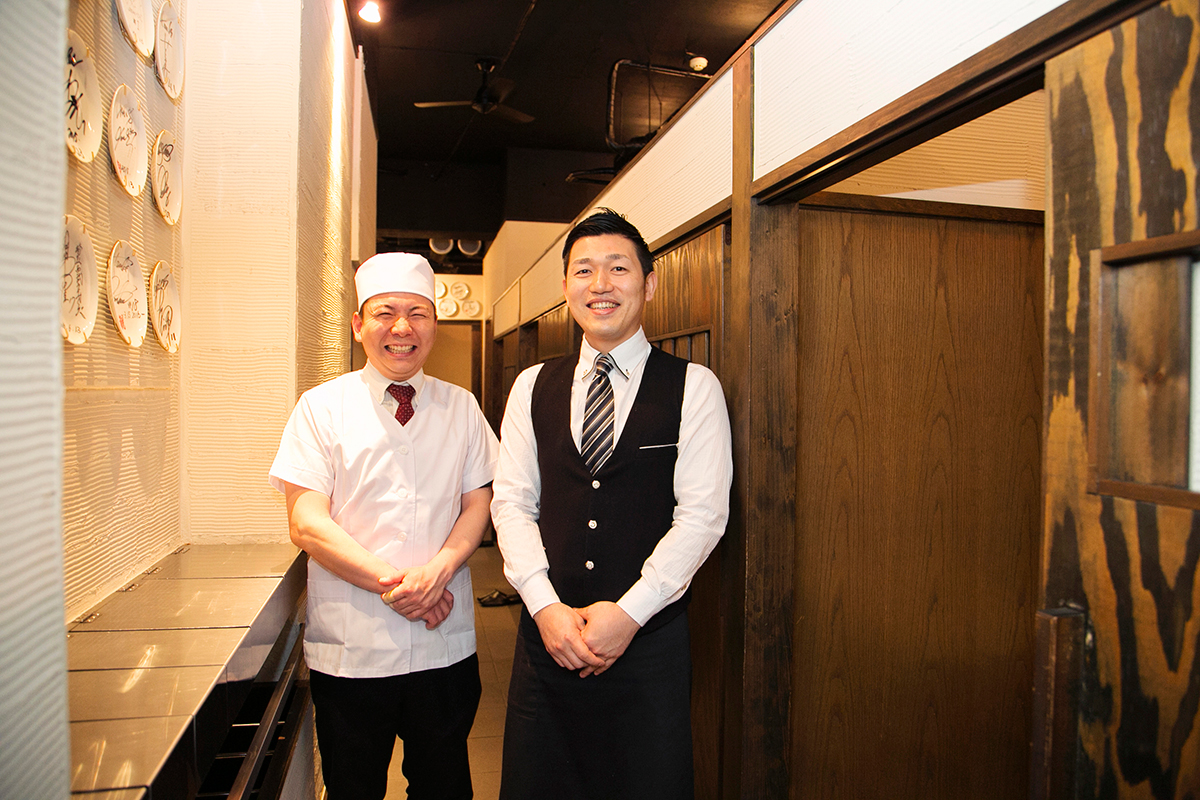 On the right is the owner of the restaurant, Kousuke Kindaichi. During our conversation, I could really feel his calm personality. On the left is chef Kazuto Yoshizawa. Originally specializing in Chinese cuisine, he is happy to prepare dishes that are not on the menu upon request. His big smile tells it all!
"Our place may seem intimidating to step into, but it's not like that here. We welcome any customer with a heart-felt service," Kindaichi said. Although their specialty is shabu-shabu, there is a variety of dishes on offer, such meat samplers, sashimi, as well as an assortment of Tokyo-grown vegetables. "Some customers come here for a drink with some snacks, instead of a full course meal. Don't worry about this place being a shabu-shabu restaurant. Eat what you like and make yourself happy." They value their network of people and are hoping to raise the awareness of their restaurant.
"Both our staff and customers are warm people, so please don't hesitate to stop by." If you meet these two, you'd be completely convinced. This place will change your idea of unapproachable shabu-shabu restaurants with their warm welcome.