The shop's name represents barber and beauty
BB.TAKAOKA is celebrating its 62-year anniversary this year. Adored by both male and female customers, the salon's welcoming atmosphere and flexible services have served a wide span of clients from small children to the elderly, from near and far. So, I went to the salon to find out the secret of its popularity.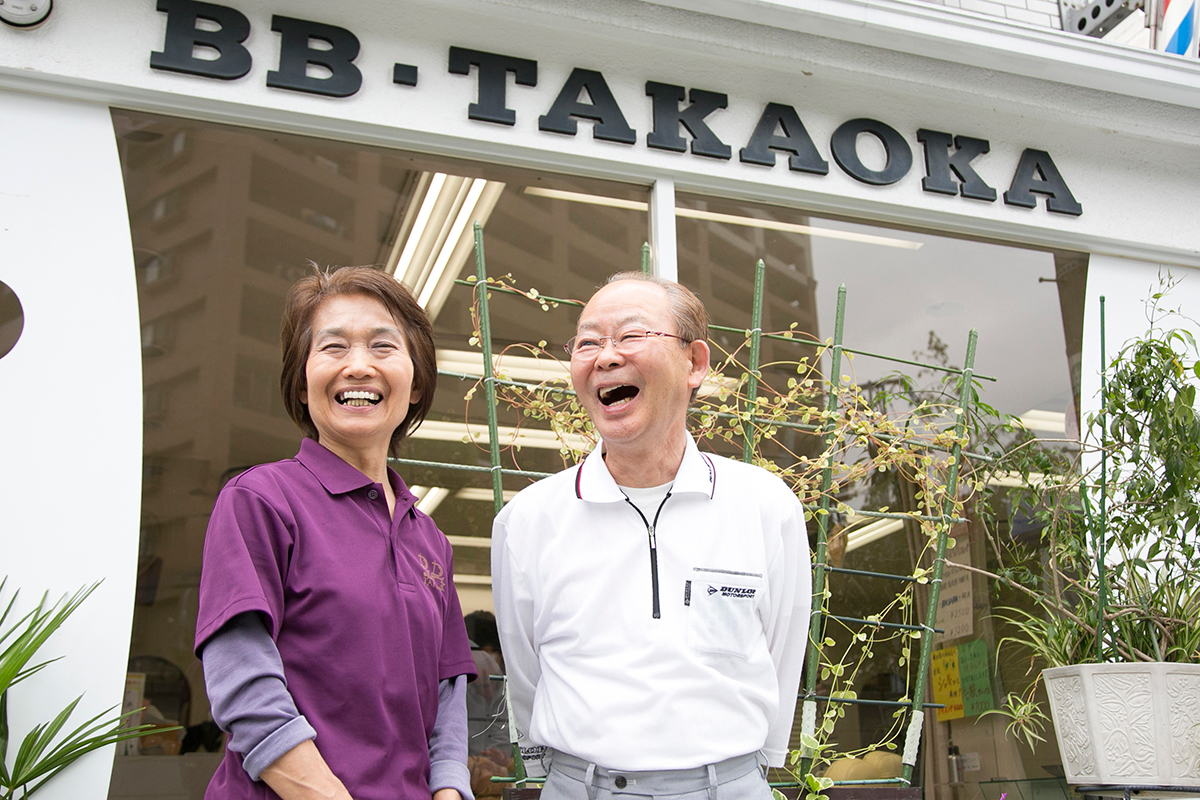 These are the previous owners, Hideki Takaoka and his wife, Sachiko. While his father long worked as a craftsman by the south exit of Tachikawa station, Hideki was aspired to be independent, and set up the salon at the age of 29. Today, his daughter, Yuko Ahara, took over the salon as the new owner.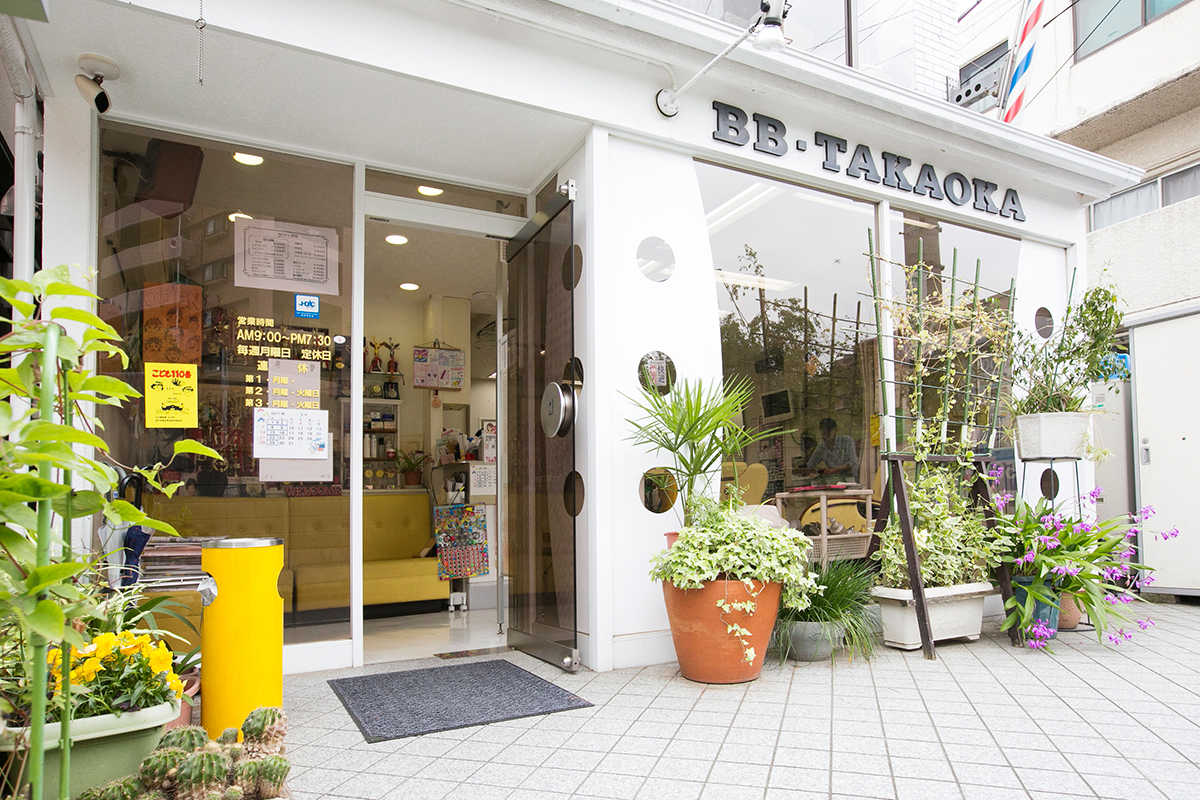 The white wall gives a refreshing impression.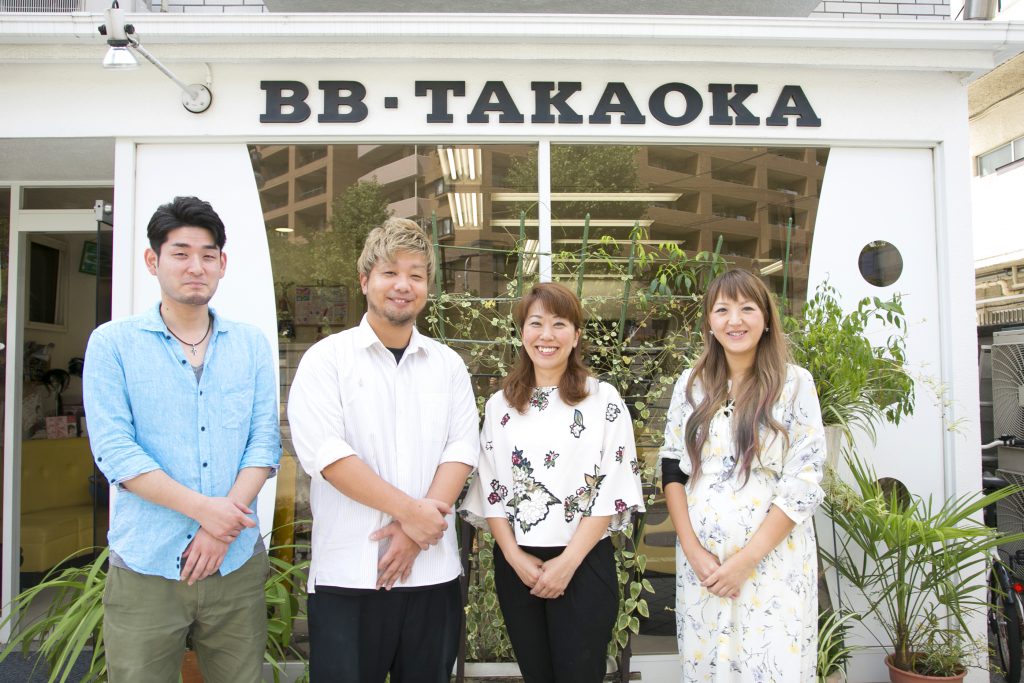 From left; Kouki Daikuhara、 Shinichiro Horiuchi、(manager). Yuko Ahara、(owner). Sayaka Horiuchi. They also donate hair to children who have lost their hair for various reasons.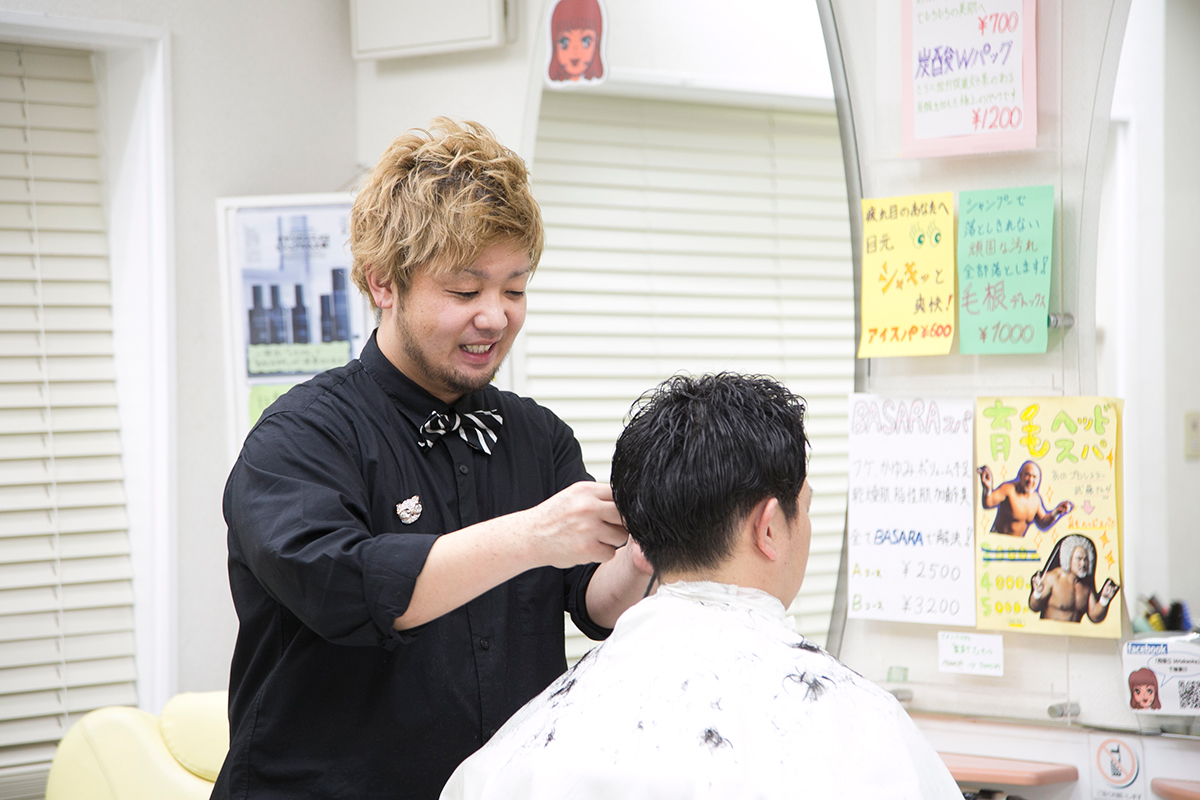 This is the salon's manager, Shinichiro Horiuchi. His skills have made him the champion of the Men's and Women's Cut Division.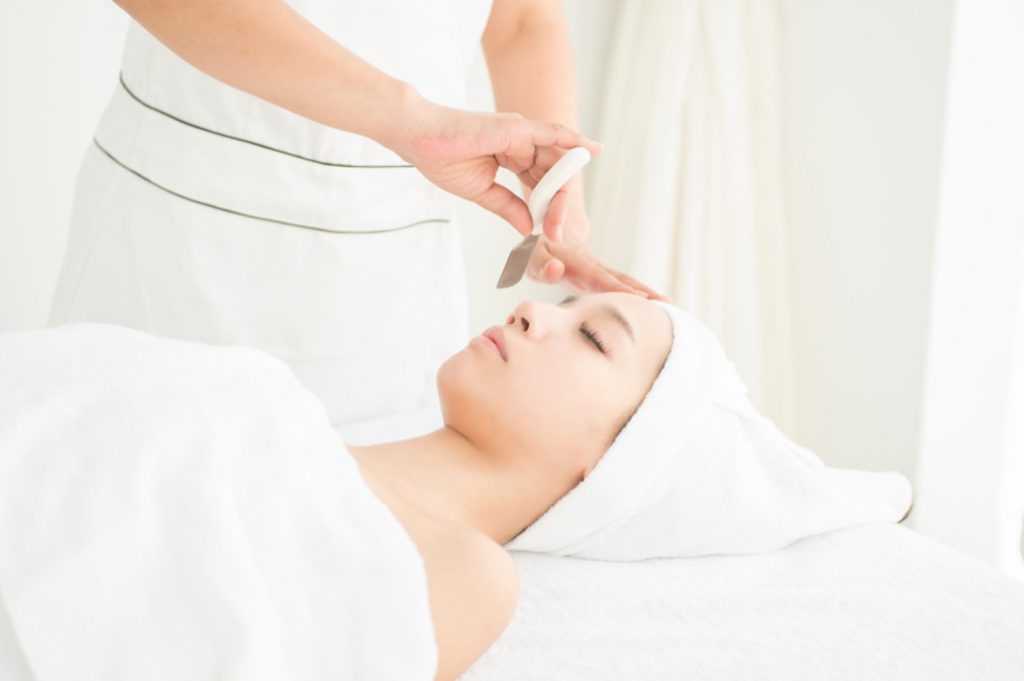 Their bridal esthetic treatment is also popular. They offer various treatment plans including bridal shaving.
The "BB" of the salon's name refers to "barber" and "beauty", representing the two services they provide. There is an exclusive corner for female customers, and their relaxing services are well reputed amongst their clients. Operating at the same spot for so long, many customers bring their parents and children here, not only from Tachikawa but as far as Nerima, Saitama and beyond.
"We listen to our customers' requests carefully and treat them with all our hearts," says Takaoka. In addition to a wide age range, from children to the elderly, many female customers visit the salon, especially for a facial shave. Now that the shop is in his daughter's hands, he will continue to take care of the space where customers come to relax.