Stylish beauty and hair salon with the flair of Taisho Era's retro atmosphere
Someone told me about a 25-year old beauty and hair salon in an alleyway near the south exit of Tachikawa station. The salon's interior is also supposed to be unique and worth checking out, so I went to meet the owner.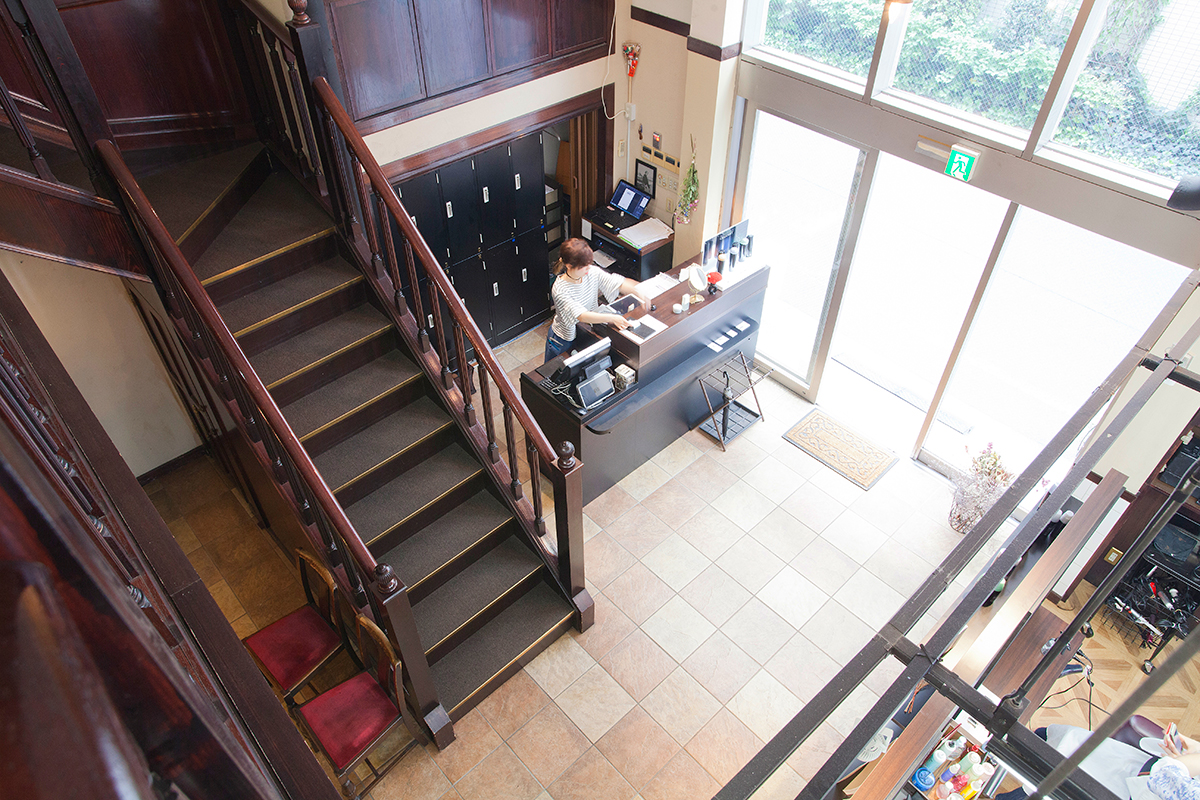 The salon feels tranquil with the chic brown interior, decorated with the essence of the Taisho era. The stairwell opens up the space as well.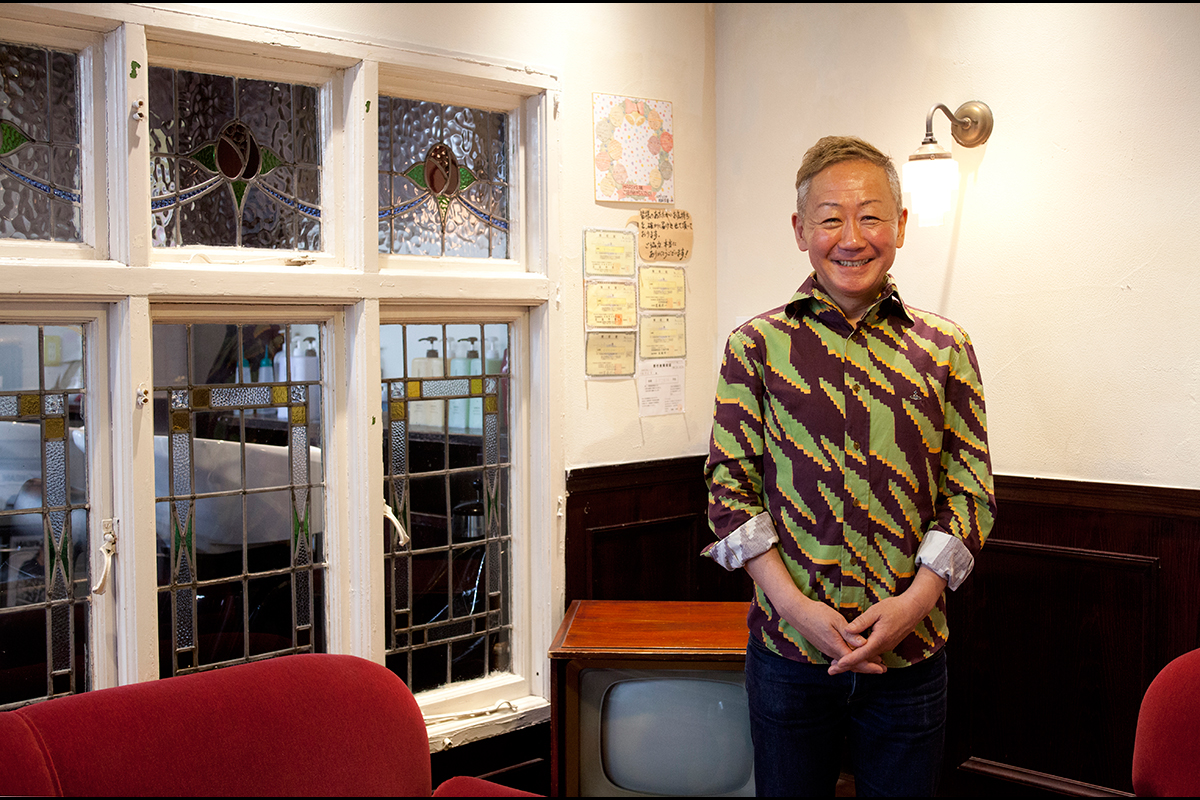 This is Akira Asanuma, Hareke's owner. Because his family ran a barbershop, "I became a barber unwillingly. But now, I believe it is my dream job," he smiles. Some customers have been coming over 3 or 4 generations. The charming owner is fashionable and has interesting stories to tell.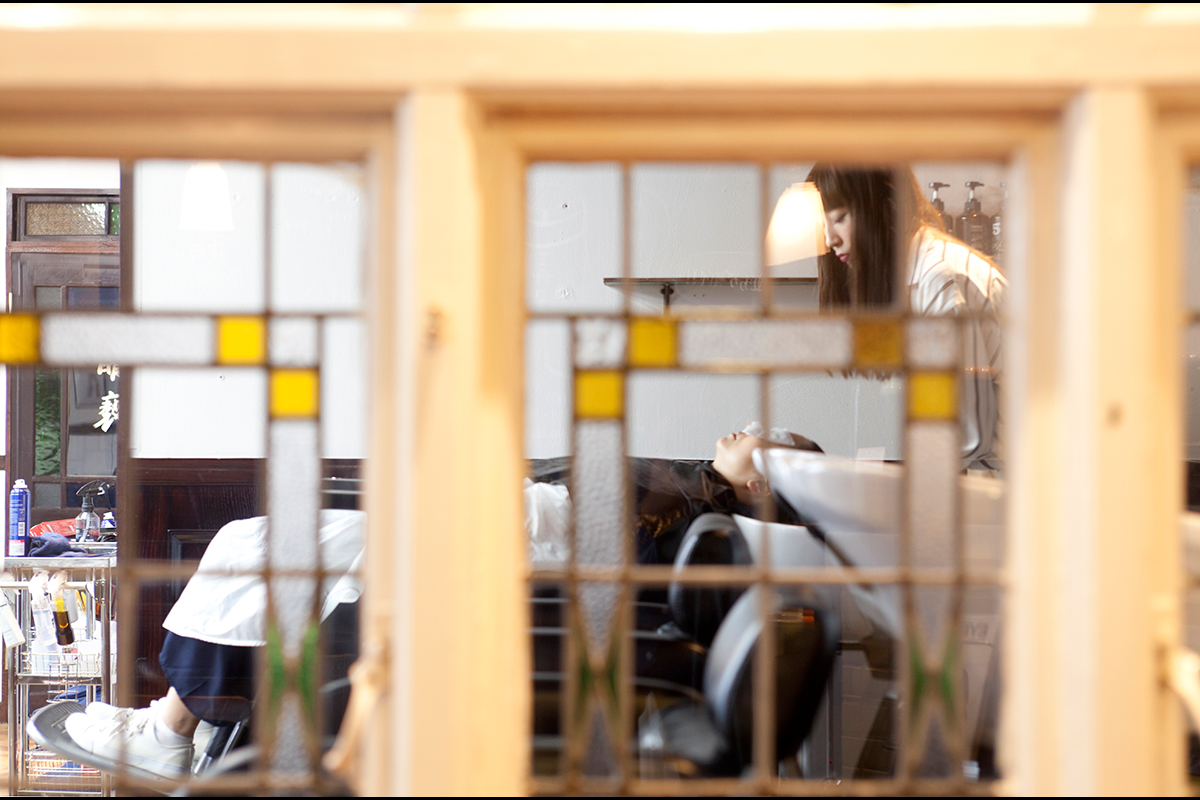 Through the stained glass in the waiting area, you can see them shampooing skillfully. A "shampoo and cut" service here starts from 5,184 yen (Tax included) and up. They used to be the most expensive salon in Tachikawa back in the day.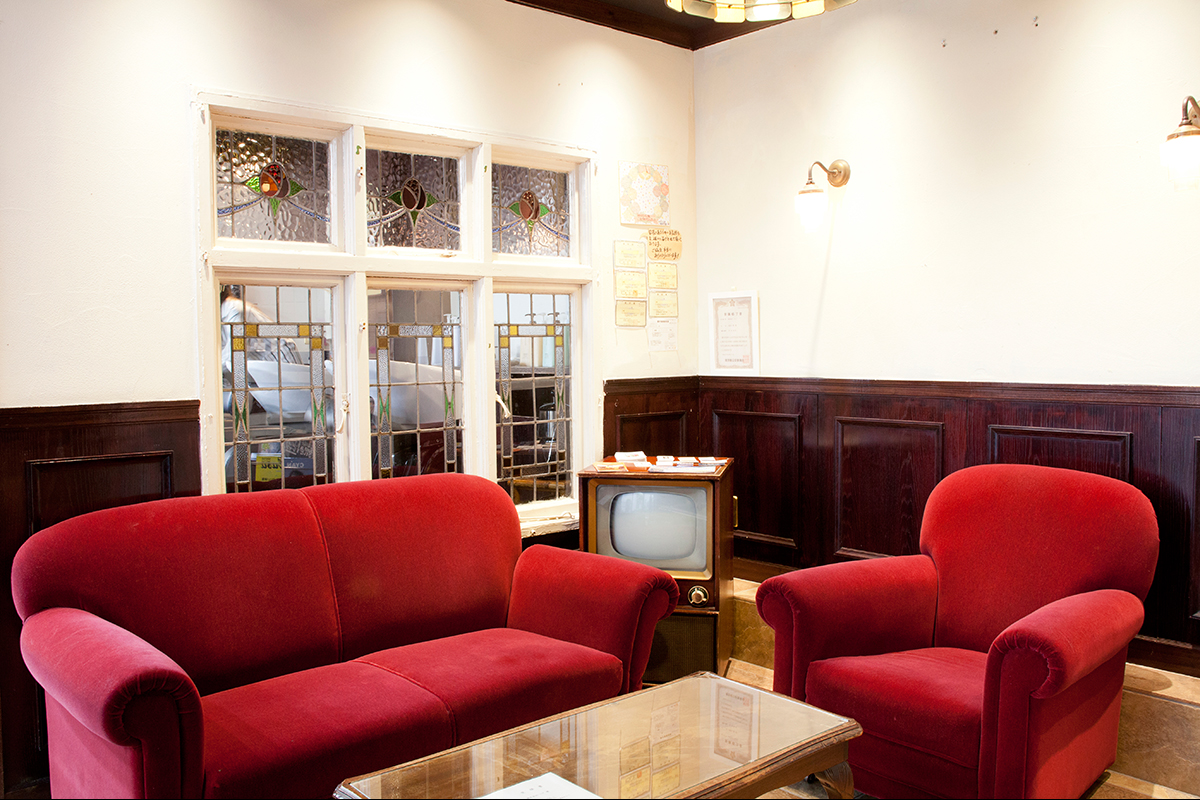 The comfortable sofa is vintage, and the TV is also from the dicade from 1955 to 1964. The owner tirelessly collected the wooden-framed stained glasses and the light fixtures for a few months before the opening. The space is so nice that I want to take it home just the way it is.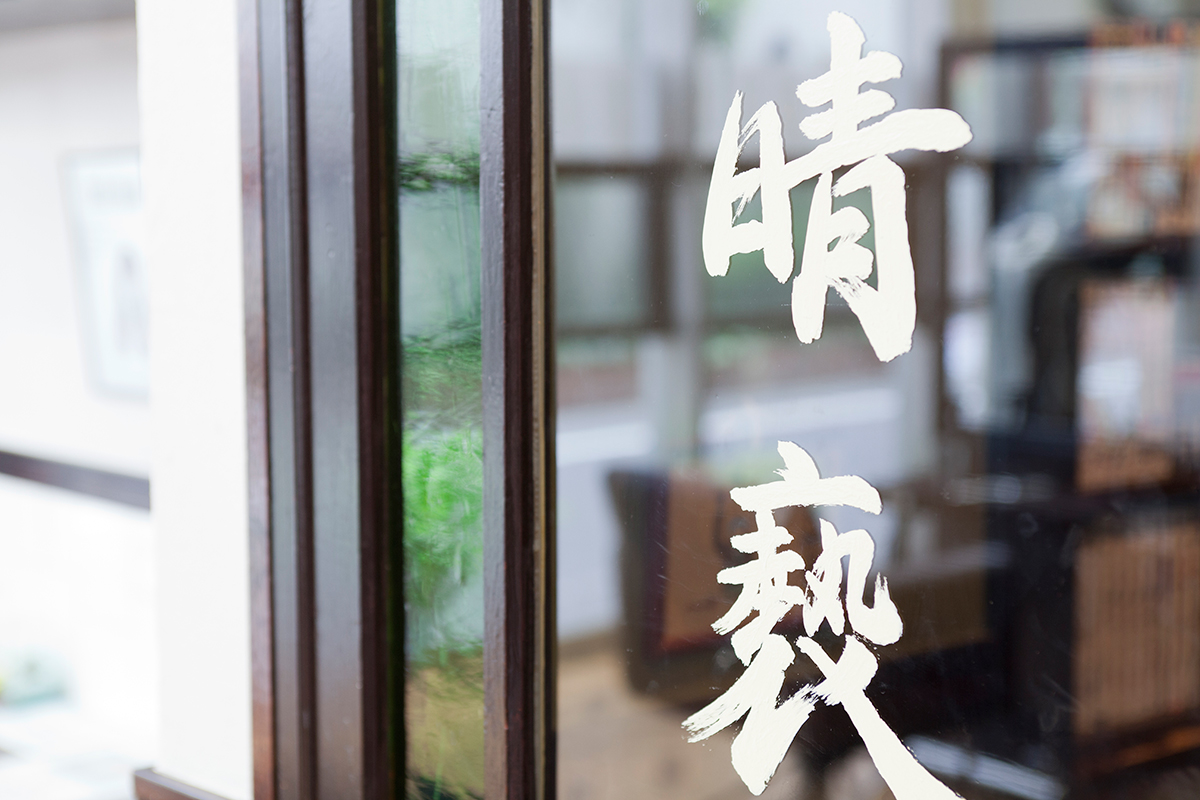 The calligraphy of "晴褻 (Hareke)" is very stylish, isn't it? Actually, this mirror is a door that leads to a smoking room. It is quite unique to have a smoking room in a beauty salon.
The interior accessories and design from the Taisho era gives a chic atmosphere to the salon where customers can relax. The chandelier and the stained glass by the entrance, and the earth tone prepare us for the trim. "This year, the son of a staff from the when the salon first opened started working here, which makes me really happy and I feel rewarded for running the salon for this long," Asano said. The salon treats hair as a part of the face, and make sure that their staff in the makeup and dressing teams get the right training. They are also keen on adopting new methods, such as organic coloring agents. "I hope to keep bringing fresh ideas to the salon." They also provide a "Yukata robe (a casual summer kimono ) set" service, where they dress you in a Yukata robe, do the makeup, and arrange your hair for 10,800 yen (tax included).