Osechi Dishes, food to celebrate the New Year
Freshly made from New Year's eve to ew Year's morning
Café Restaurant Tekutaku
The owner, who has worked at various restaurants around Tokyo, cooks all his delicious osechi by hand. He makes no compromise, puts a lot of care into each dish, and believes that food tastes best when they're fresh. This is why he only sells 20 sets of osechi. He also provides a delivery service for elderly customers living in the neighborhood.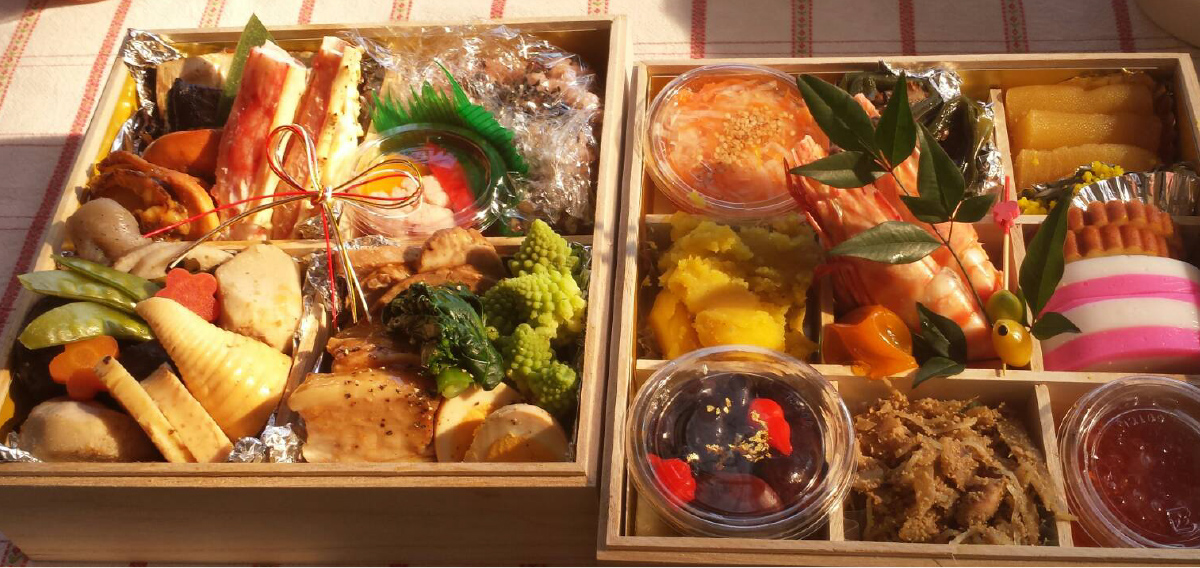 (Right: the first box) namasu (marinated vegetable), kobumaki (seaweed rolls), kazunoko (flying fish roe), kurikinton (chestnut confectionery), crab, shrimp, kumquat, datemaki (rolled omelet), kamaboko (fish patty), black beans, simmered dish, salmon roe
(Left: the second box) scallop teriyaki, yellowtail teriyaki, ego (mineral-rich seaweed, and local delicacy of the owner's home town in Echigo), red bean rice made with koshihikari rice from Uonuma, yokan (red bean confectionery), simmered vegetables, roast pork, roast beef, black beans
2-box set, 16,000 yen (tax included)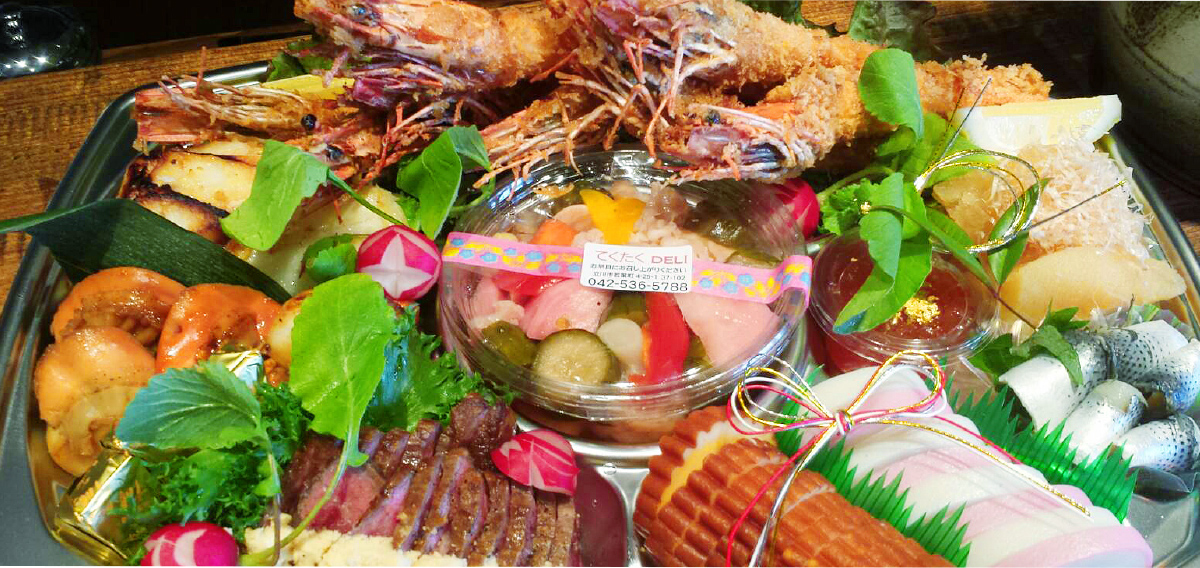 How about welcoming the new year with fusion hors d'oeuvre that pair nicely with wines and other drinks? Hors d'oeuvre can be prepared according to your budget.
Put together little by little
Osechi from a traditional ryotei made with meticulous care
Mumonan
At the beginning of a new year, a special meal colors the celebration. Made with extra time and care, their popular osechi items are full of flavors and vibrantly packed. Taste the tradition and skills of Mumonan, which has developed alongside Tachikawa since the Showa era.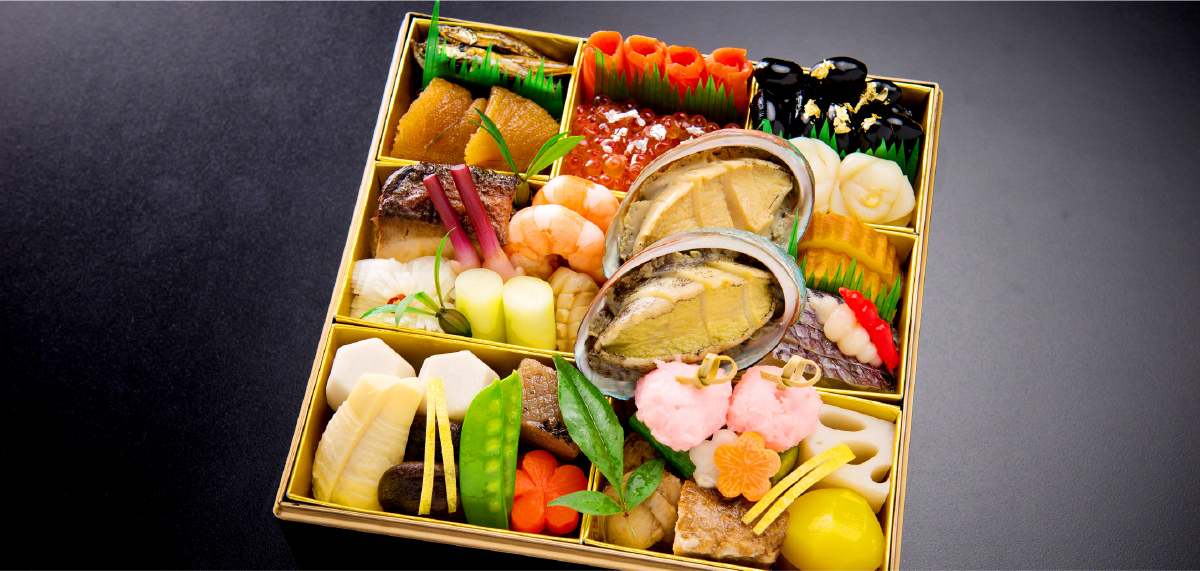 New Year's osechi full of Japanese tradition. Single-box Kaiseki Osechi, 16,200 yen (tax included).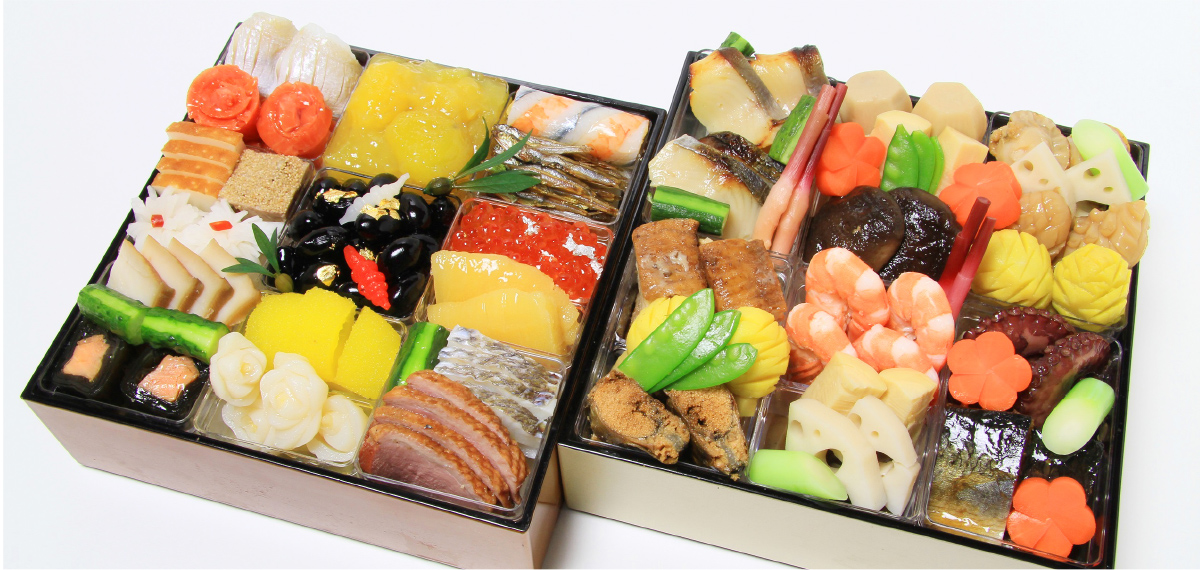 Two boxes of delicacies made with carefully selected ingredients and traditional techniques. Double-box Kaiseki Osechi, 32,400 yen (tax included)
Italian osechi
Made with luxurious ingredients
Tre Monte
They prepare traditional New Year's dishes with an Italian twist to create their popular set of 21 osechi dishes. Packed in the first and the second boxes are hors d'oeuvres that pair nicely with wine, while main dishes such as chateaubriand, an A-5 grade beef fillet, and foie gras fill up the third box. Why not treat yourself to a luxurious meal for the New Year?
First Box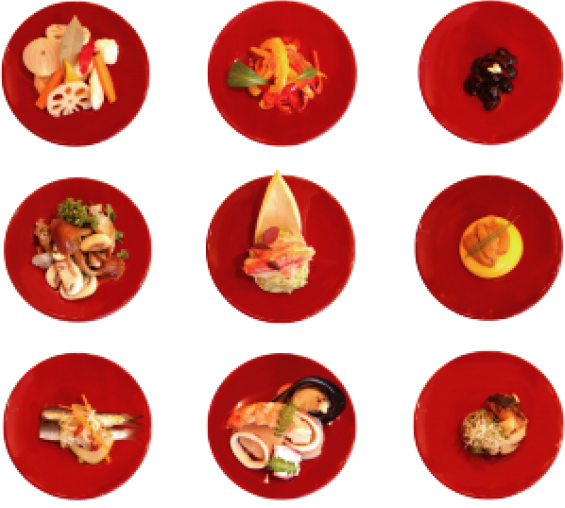 Second Box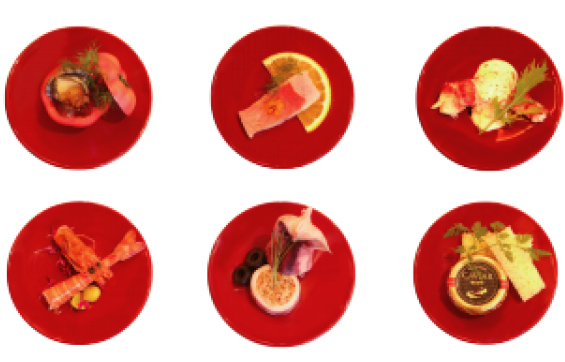 Third Box
Three boxes (21 items), 32,400 yen (tax included).