Exciting rare Japanese paper chosen from across Japan!
A short walk from the south exit of Tachikawa station brings us to this shop specializing in Japanese paper and goods for traditional calligraphy. It is cramped with various types of Japanese paper selected from across Japan. You can find not only Japanese paper but also various types of paper goods including letter paper, postcards, mini envelopes, and origami (paper for folding). Just looking around the shop would make your ideas flow!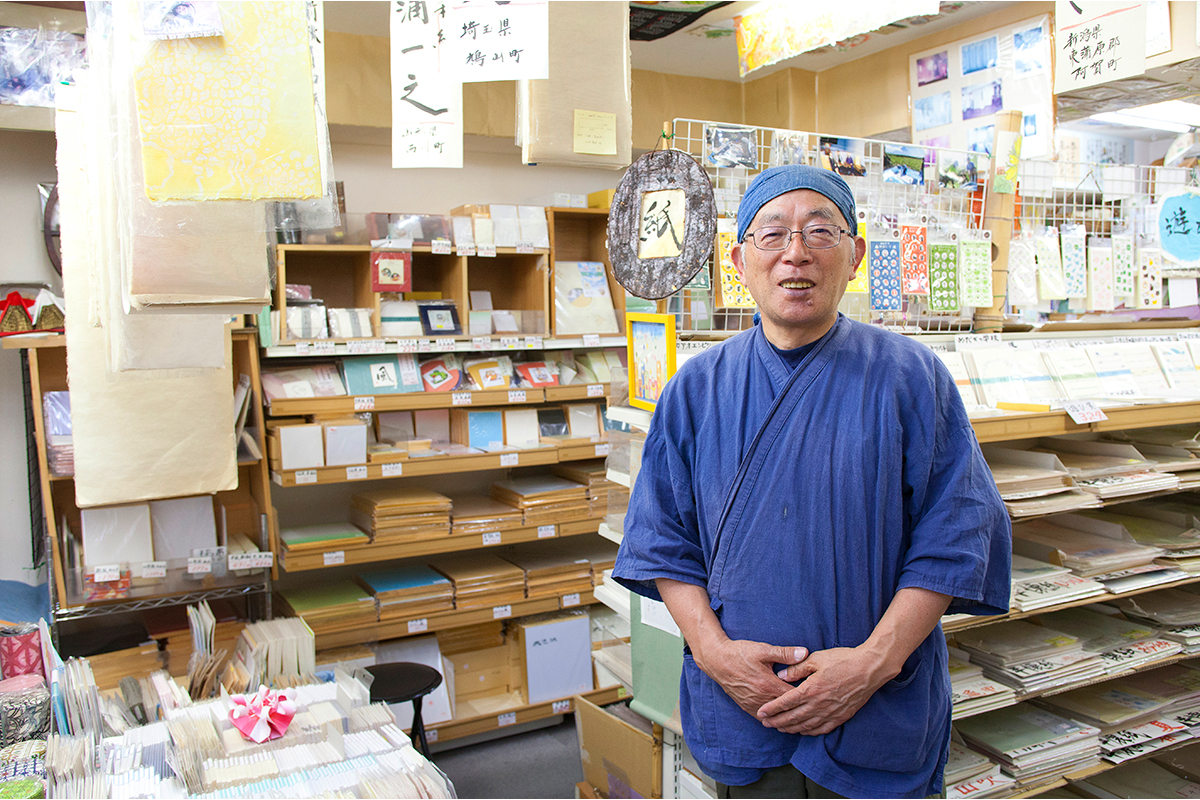 This is the shopkeeper, Norio Yoshida. He visits a number of places where Japanese paper is produced, picks up his favorite paper items, and then assorts them for you to choose from. Yoshida, who loves to climb mountains, is trying a variety of activities using washi (traditional paper), such as composing calligraphy on Mt. Takao with Mt. Fuji as the backdrop.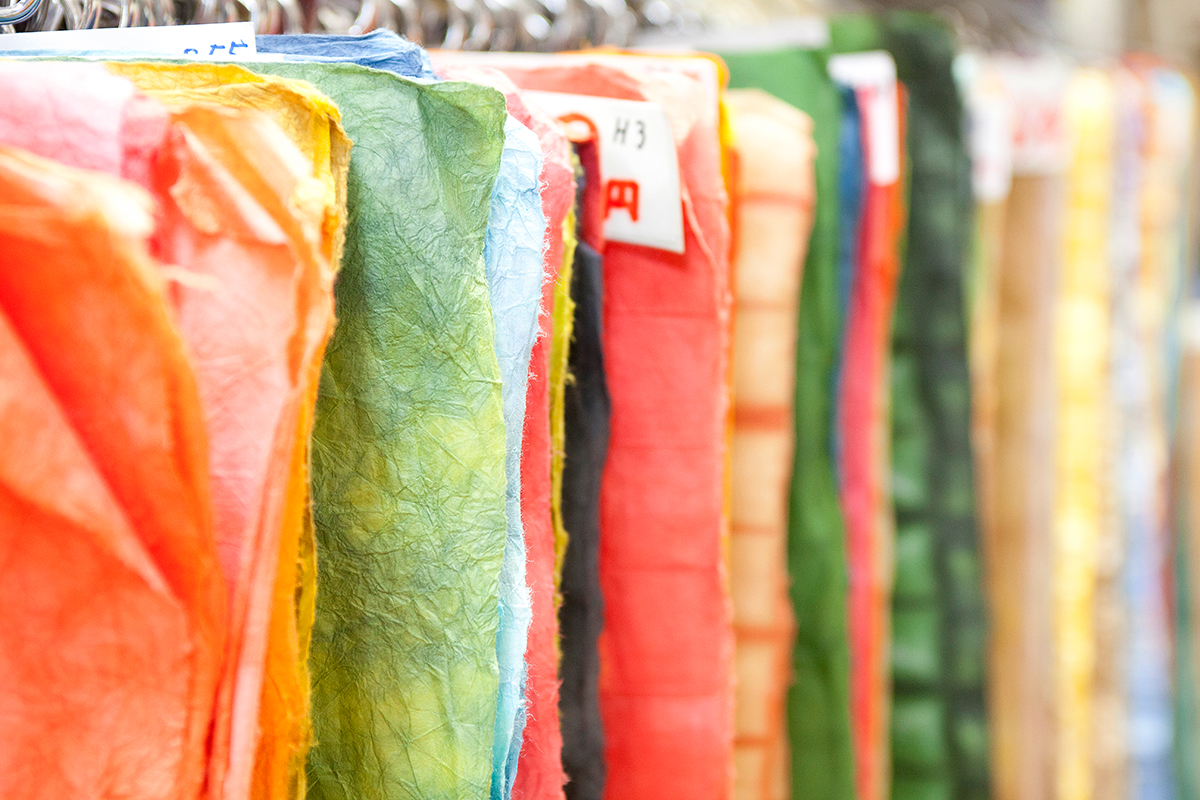 Delicately-dyed, beautiful Japanese paper. Ombre-dyed Japanese paper, etc. can be used for "Chigiri-e" (collage of pieces of colored paper) or "Kiri-e" (paper cutout). The possibilities are endless depending on your idea.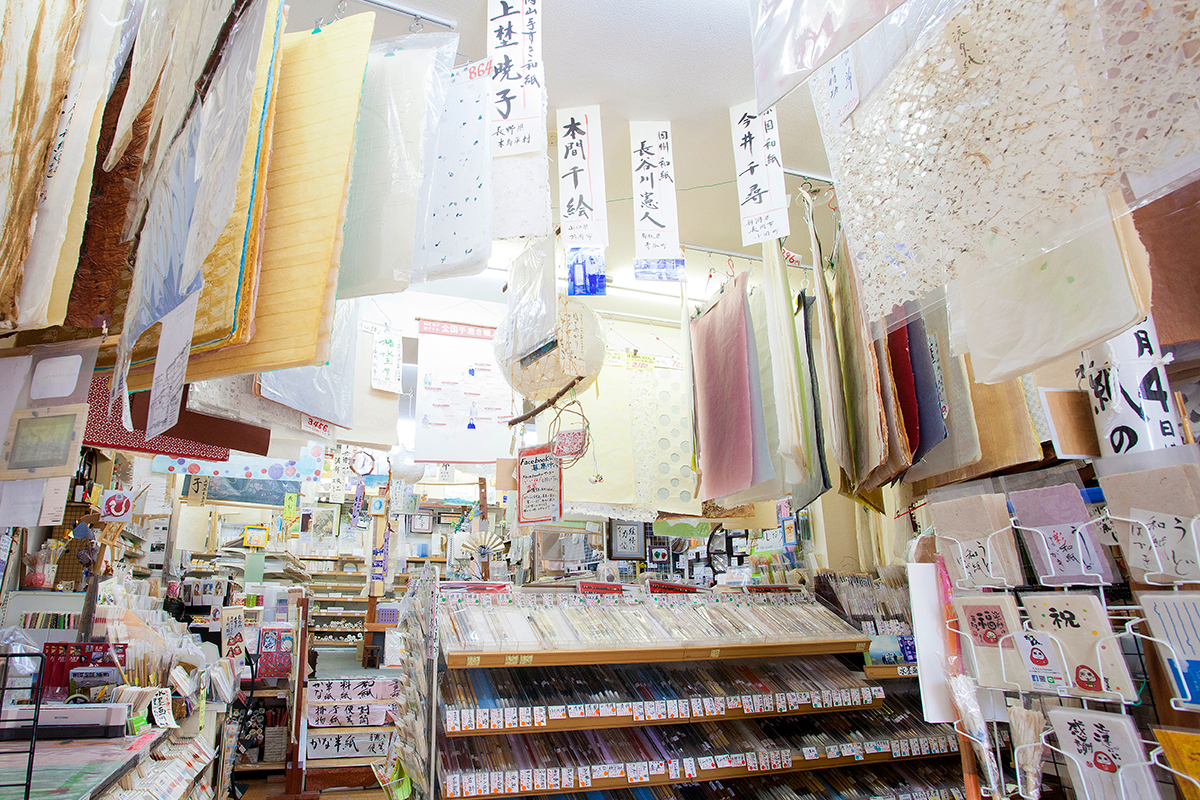 Inside, you'll see some masterpieces. The shop carries all kinds of Japanese paper and displays them everywhere – many sheets are even hung from the ceiling. There is also a large selection of nick-nacks. This place is also recommended for those who like writing letters.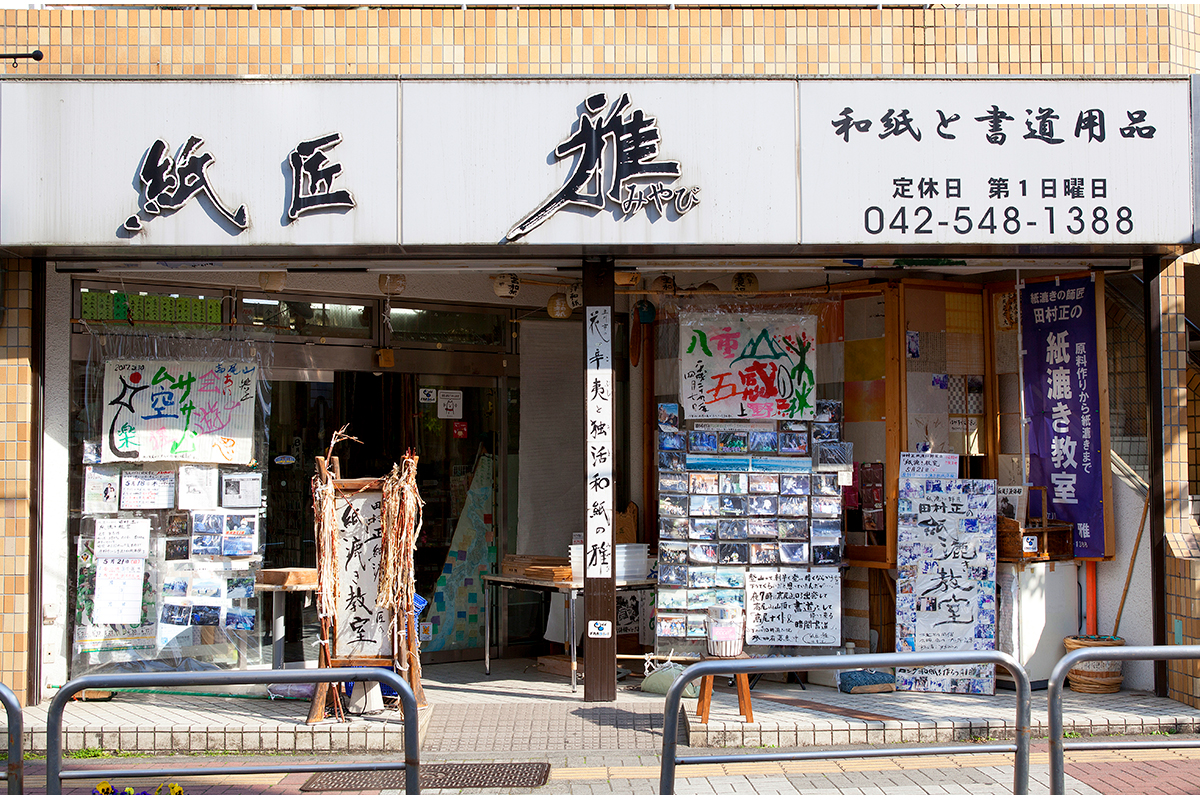 This is how the shop looks. From this photo you can imagine how much Yoshida loves Japanese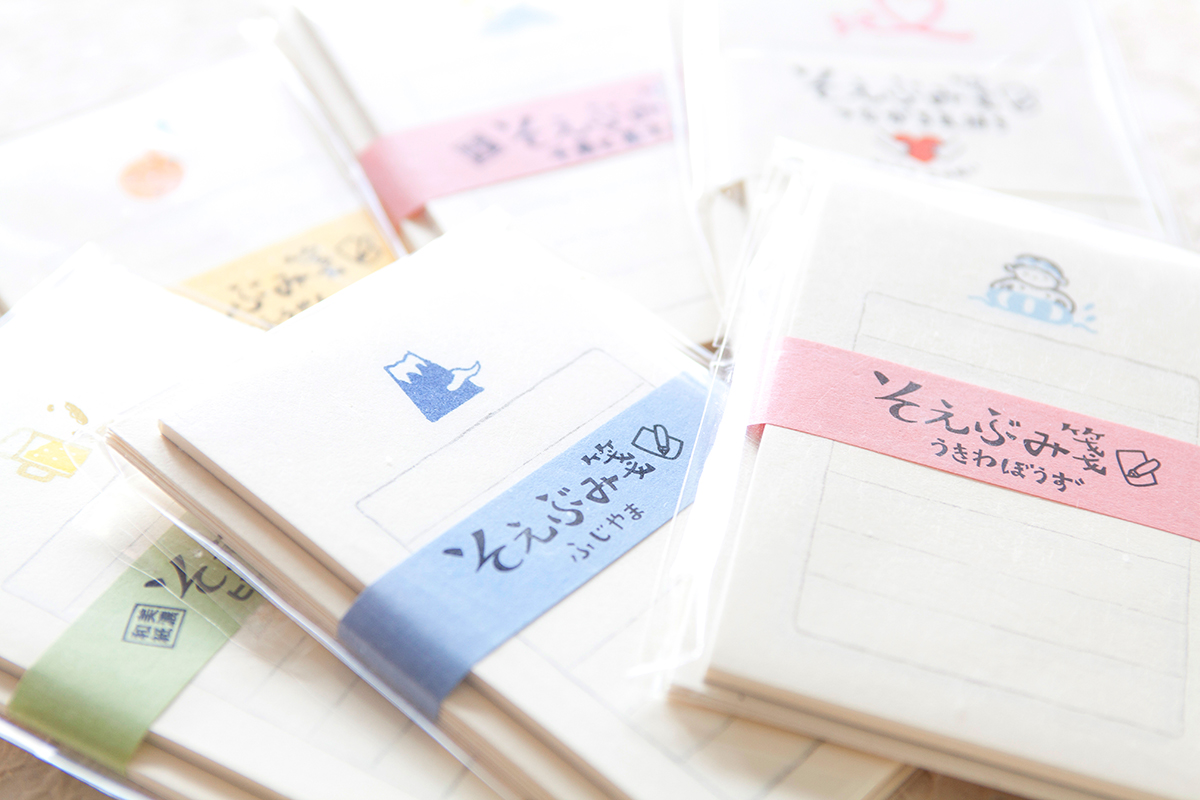 Small writing pads ideal for writing short messages are getting popular! Many types are lined up in front of the cashier. One pad, priced at 324 yen (tax included).
"There's no particular rule for using Japanese paper. You can use the paper in various ways depending on your idea," said Yoshida. Originally, he decorated his shop with Japanese paper, but he became fascinated with it after visiting places where they are produced, and getting to know the papermaking craftsmen there. In his shop, you can see various types of Japanese paper selected from places well-known for papermaking in Japan. Just looking at these will make you want to try something.
He hopes that customers would think out of the box and learn more about its wide usage. "I think Japanese paper is good for interior design and window decoration, and can also be used as a tablecloth or lampshade," said Yoshida. He came up with an activity called "Night Hiking on Mt.Takao & Calligraphy at the Summit at Night" – something only a mountain lover can come up with – and got volunteers to join. Also, he sometimes invites papermaking masters to his shop to hold papermaking classes. One you drop by this shop, we are sure you will find something fun with Japanese paper.