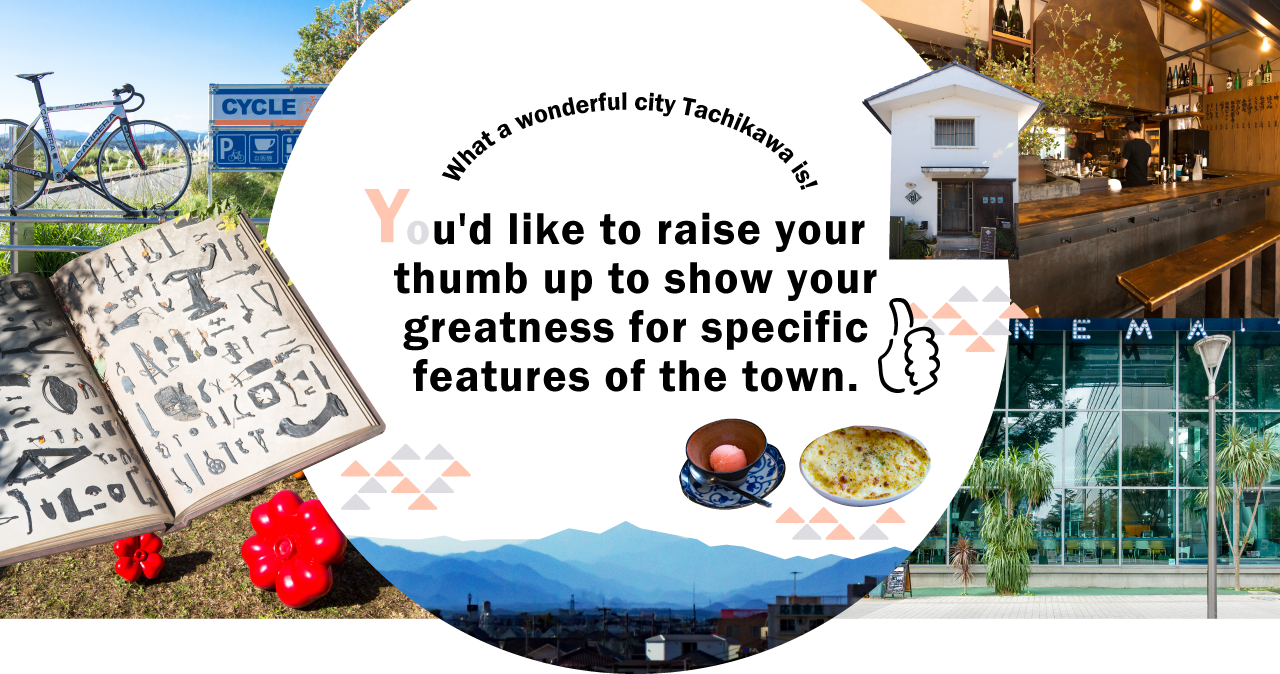 The north area
You will feel glad to see the streetscape, which has greatly changed in a beautiful way.
Stepping out from the north exit of Tachikawa station, you will find the commercial city, harmonizing with nature and culture in the wide area, comprising large and high-rise buildings, Tachikawa Showa Kinen Park with rich nature and Faret Tachikawa with lots of modern arts. The well-harmonized scenery will attract you very much. We will recommend such iconic city that has succeeded in redeveloping.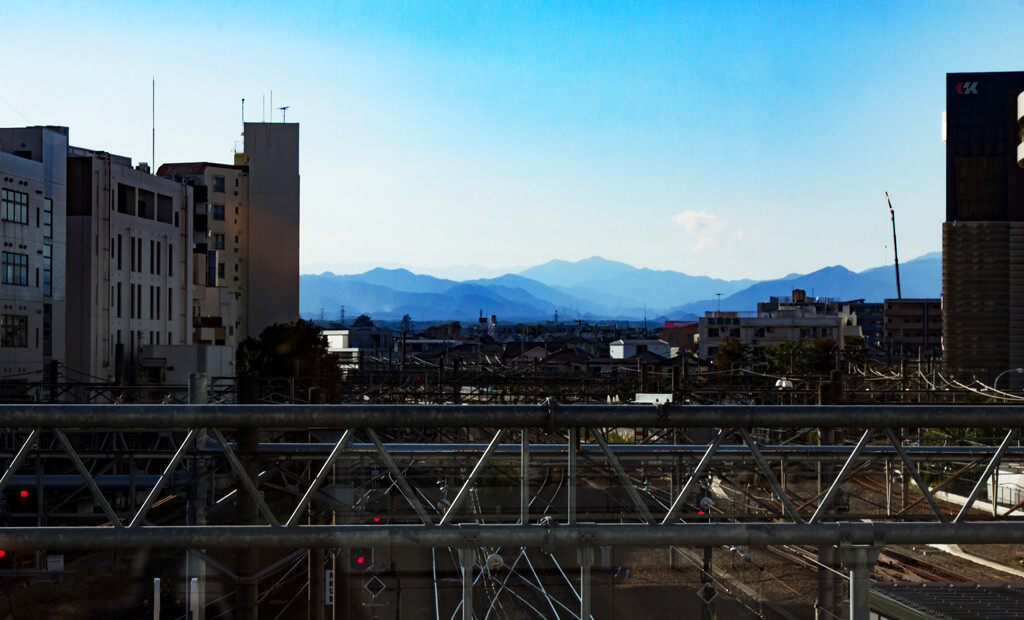 The view from a train window is excellent.
Get on a Tama monorail and enjoy the view from the top.
Watching the view from the monorail, which runs north and south, you can see the whole view of the city surrounded by nature. In a beautiful sunny winter day, you might see Mt. Fuji clearly and will be impressed with the picturesque view at dusk.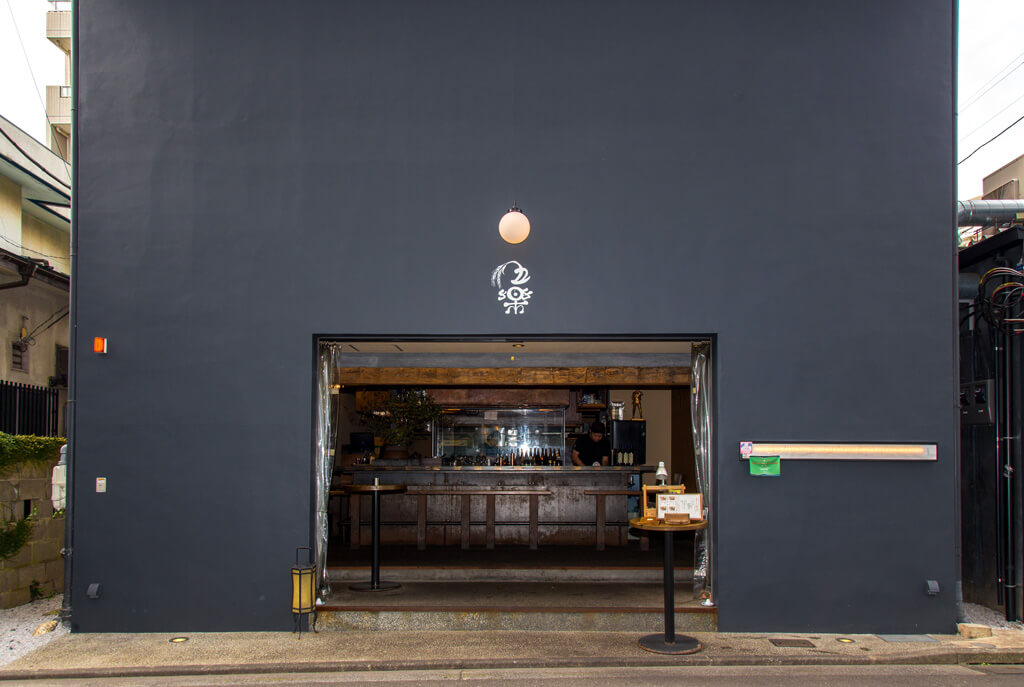 A modern and stylish Izakaya restaurant fascinates you.
Very comfortable Japanese Izakaya at the corner of the street
Yakitori Izakaya Goraku
042-521-5200
Walking down a back street, you will come across a warehouse-like restaurant and might be drawn into the stylish place unconsciously. Once you step into the secluded place, you will be welcomed by lively staff cooking behind a very beautiful antique counter table. They will serve you Japanese Edo-style yakitori, fresh seafood and local vegetables grilled by high-quality charcoal. The rice cooked with a clay pot in a Japanese way is so delicious. You can enjoy a variety of the savory dishes.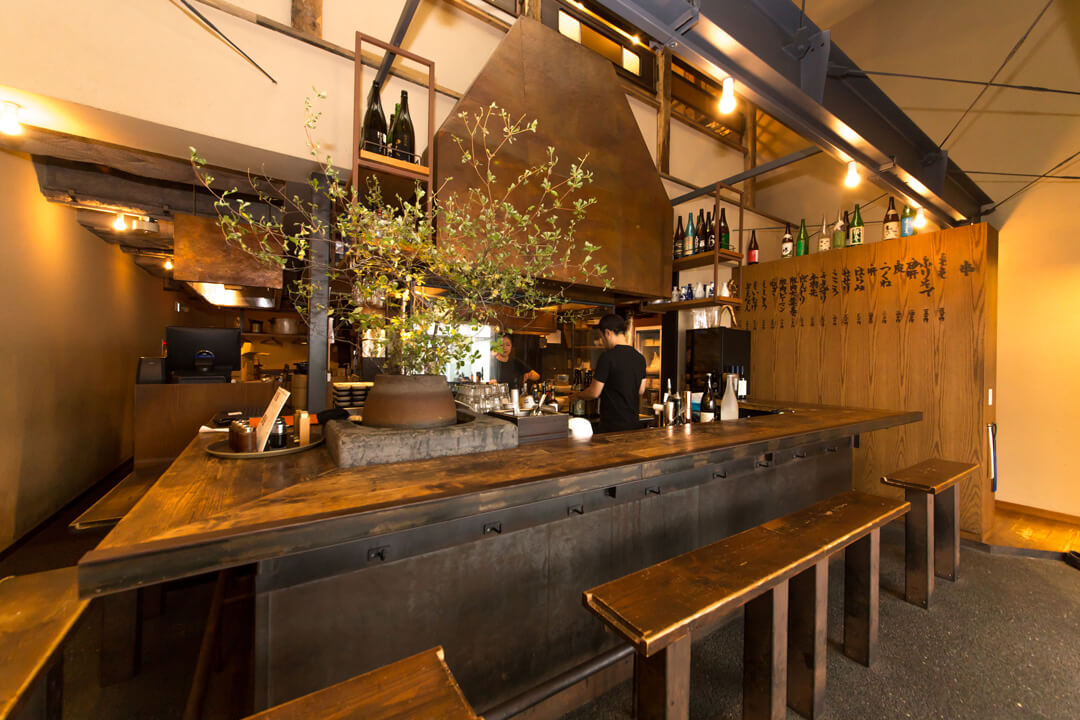 You feel relaxed in the modern Japanese style counter table.
You can enjoy drinking and eating alone and with your friends in the table and in the private room.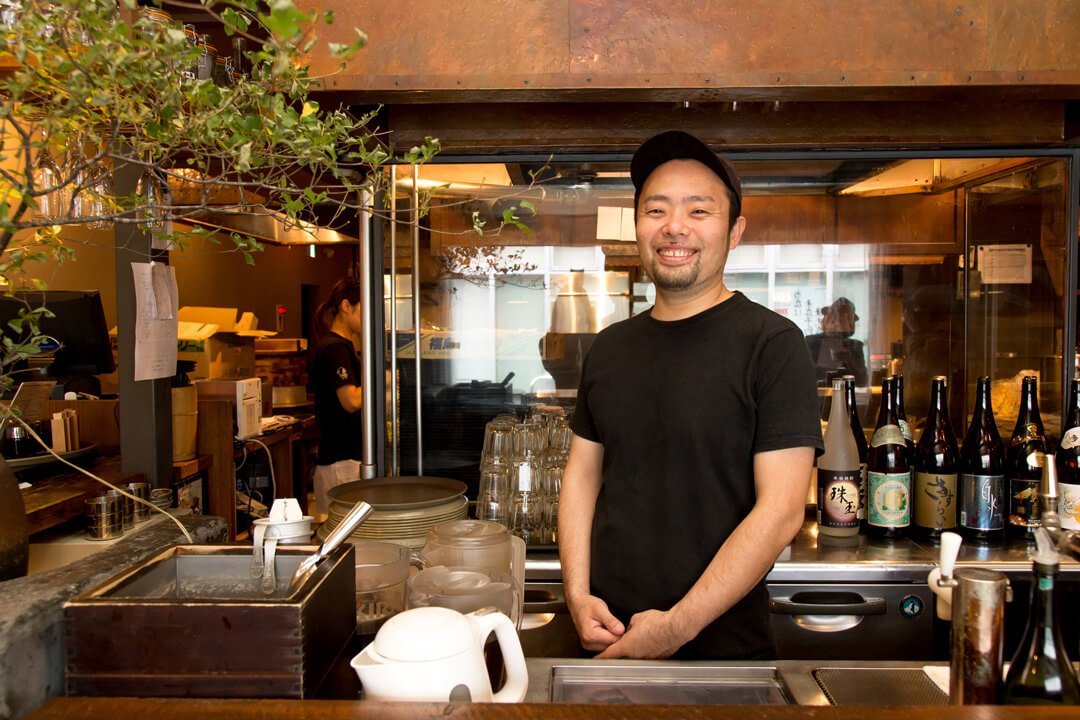 All staff members of the restaurant welcome you with a big smile.
Hiro OSAWA, the owner, and all other members with warm hospitality will give you a comfortable and friendly atmosphere in the restaurant.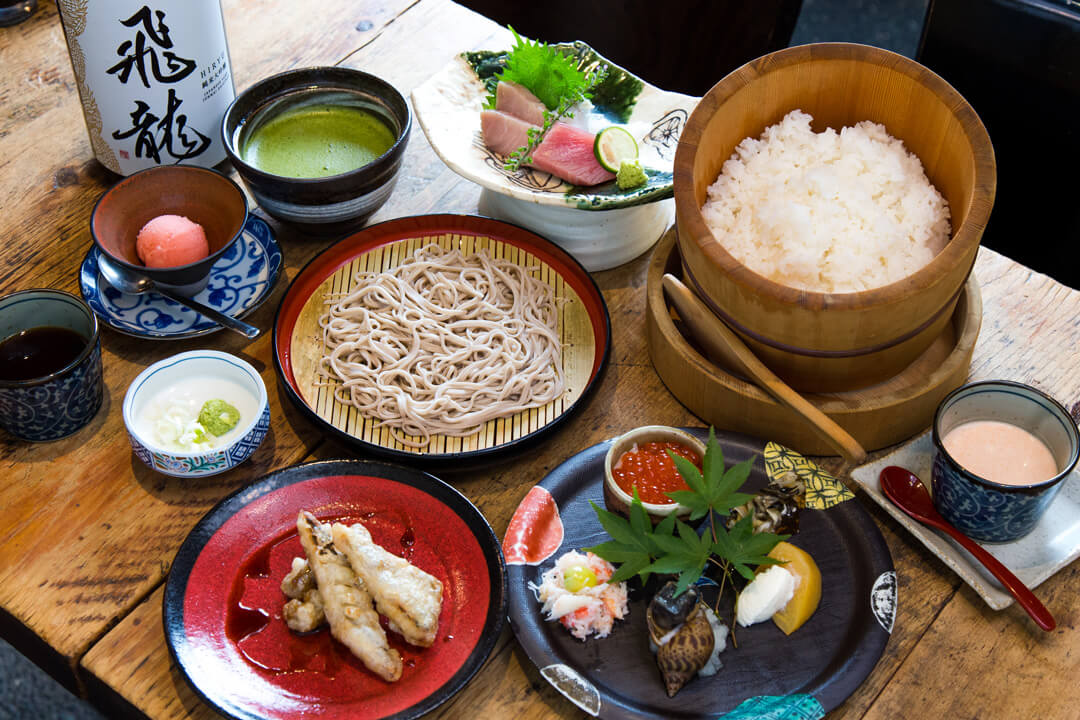 A reasonable and satisfying lunch menu
Goraku Kuzushi Kaiseki lunch is full of seasonal dishes including Tempra and Japanese Soba noodle from Azumino in Nagano. All the dishes are very colorful and look so delicious. You will be satisfied with the serving too. Enjoy the savory cuisine by 1,900 yen (tax included).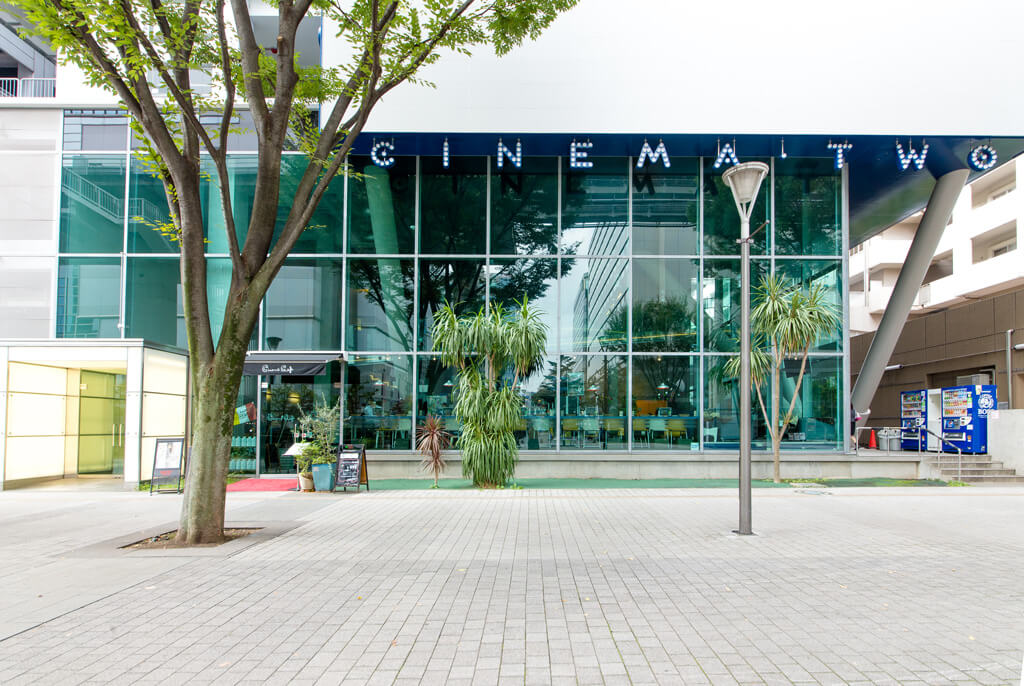 The unique exterior attracts you.
The cinema with a high-quality sound system
CINEMA TWO
042-525-1237
The movie theater with a large window will catch your eye. Each theater room creates a sense of fun so that the viewers can enjoy watching a movie in a different atmosphere.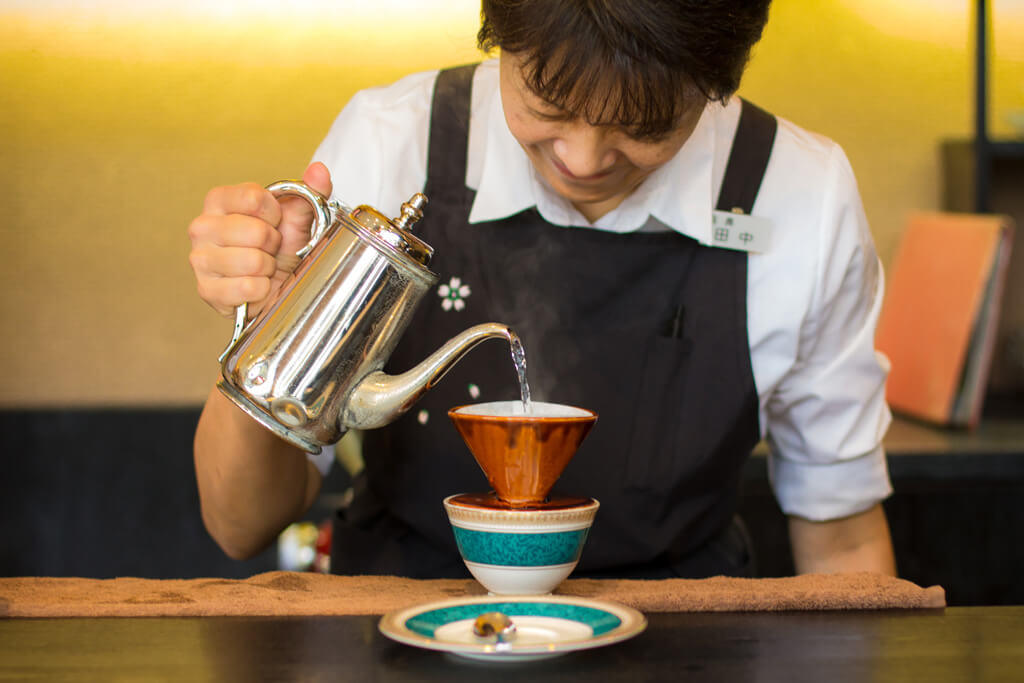 A warm-hearted hospitality brings you peace and quiet.
The coffee shop in which you wish to spend a time solely
Charcoal roasted coffee Sakurano Tachikawa
042-521-7272
You will be deeply moved by the tasty dripped coffee made by an owner with a warm hospitality. The cafe with a modern Japanese atmosphere which brings happiness and peace will attract every person who wants to spend a time quietly. Take a rich and pleasant time with your favorite coffee cup.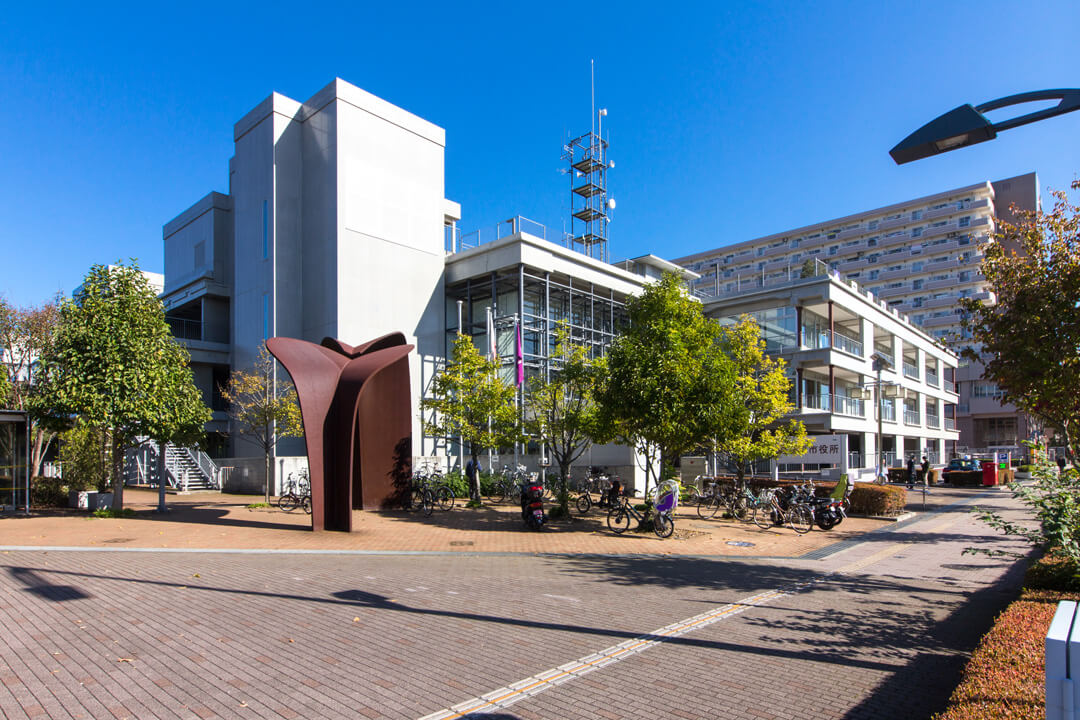 A city hall with an artistic design
Is it an art museum?
Tachikawa city hall with a stylish design
Tachikawa city has been planning to create its town like a museum. The stylish-designed city hall, surrounded by lots of trees, displays beautiful arts and makes the all visitors feel relaxed in the spacious area.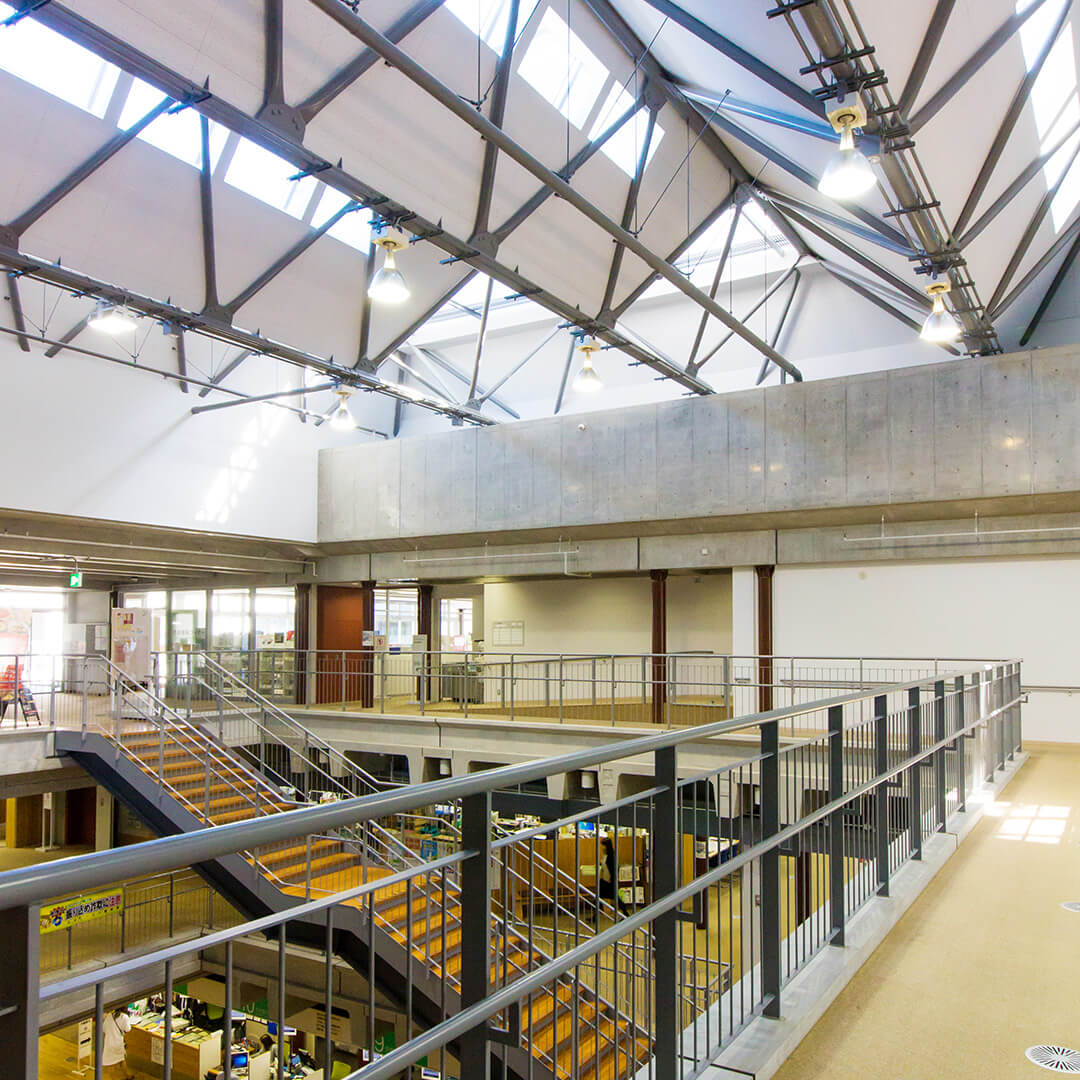 Bright natural light from the sky window
The entrance lobby of a wellhole style is filled with bright natural light in the spacious area. The interior with lots of woods is stylish and modern atmosphere.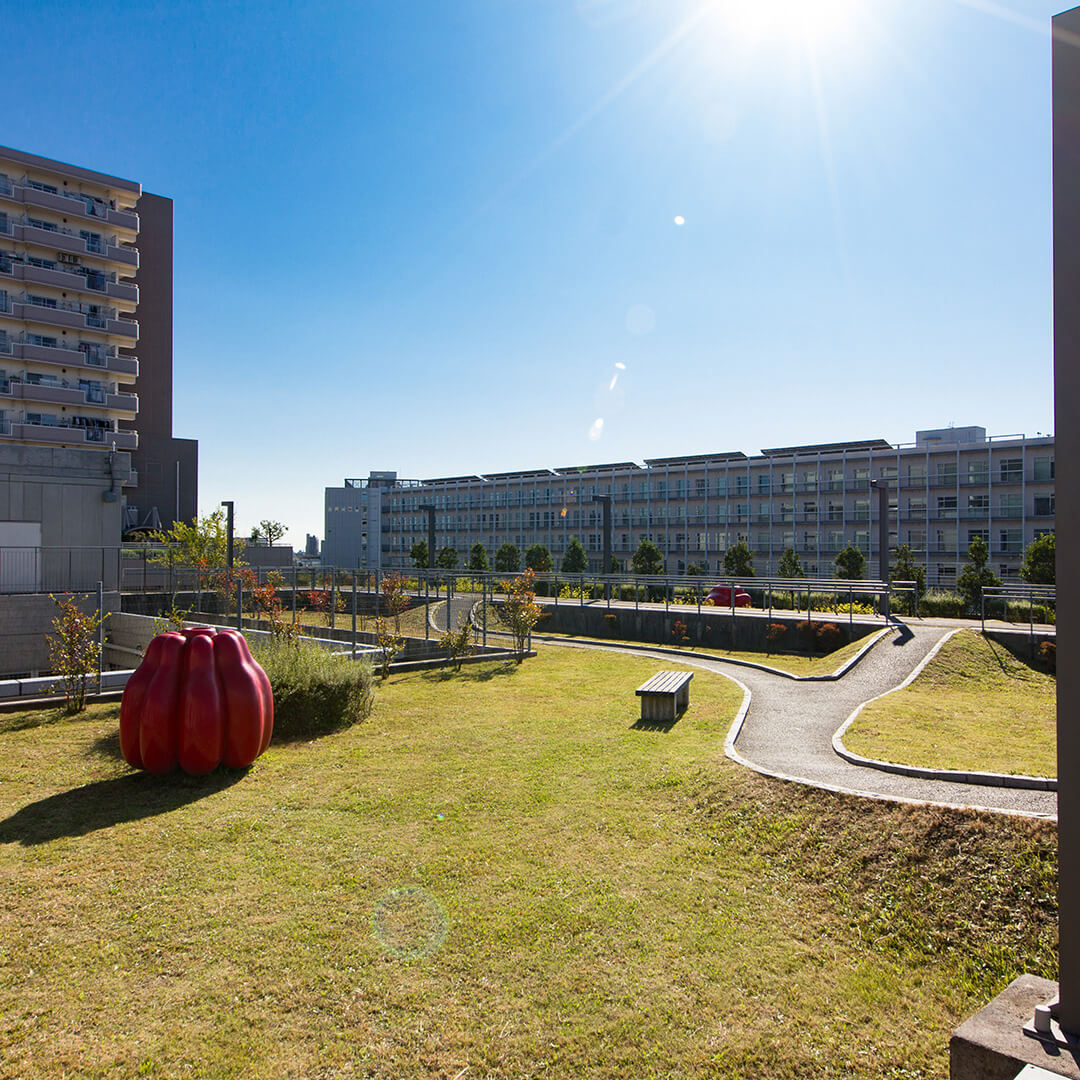 Look up a large sky on the roof garden
How wider the sky of Tachikawa is! You would like to take a deep breath on the roof garden. Enjoy your own time, walking around the garden and reading a book.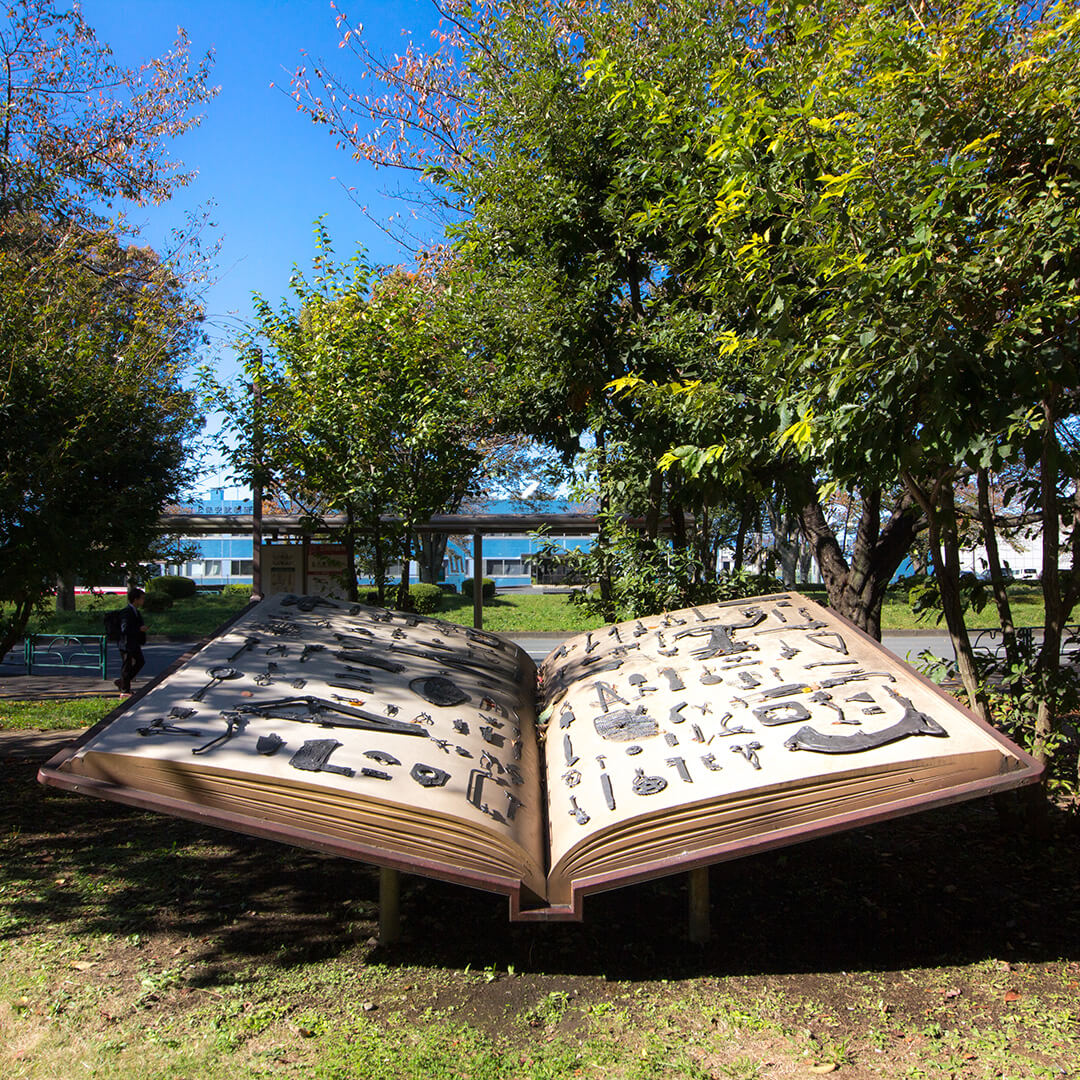 Many precious arts impress you.
The art of "Issatsu no machi" created by Atsushi OZAWA, an artist who shapes on a mold, brought household waste back to life as a metal picture book. Would you like to wander around the garden? You might come across something which attracts you.
The south area
You might remember good old days of the city.
Walking on the street in the south area of the station, you will see some old-established specialty stores standing side by side, bringing something nostalgia to mind. We will recommend unique and traditional retail stores and places which have been sending Tachikawa culture from.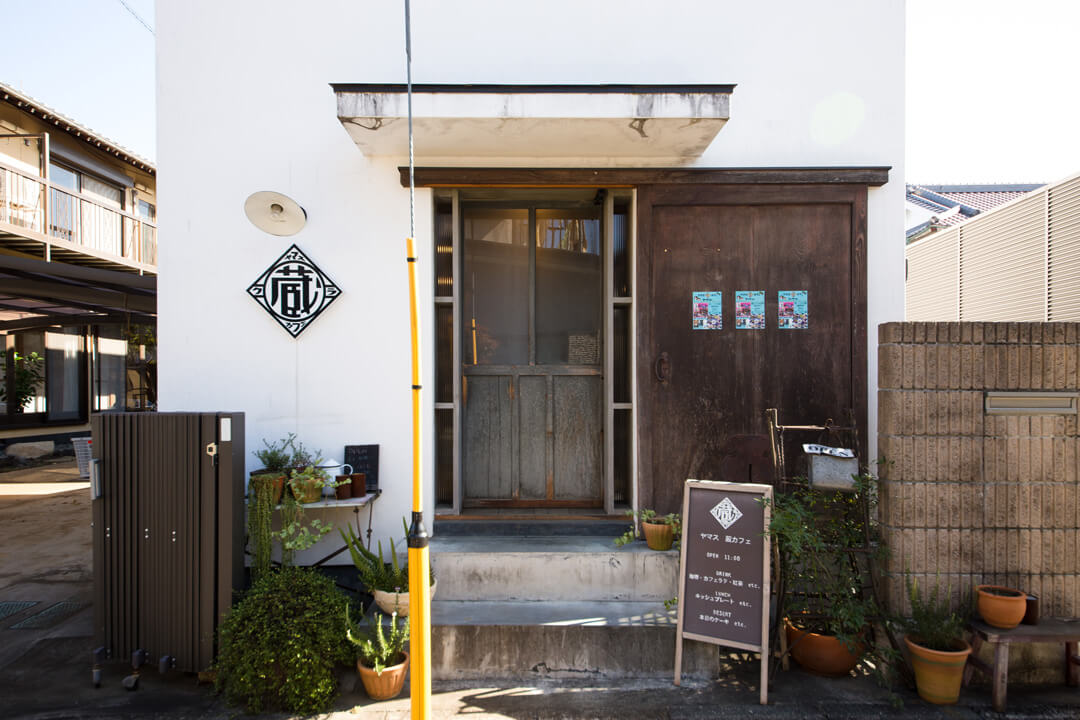 It is just like a cozy house.
A cafe renovated from Kura, an old Japanese warehouse
Yamasu Kura Cafe
042-849-0336
With some pop arts added to an antique decor of glass windows, beams and wall panels inside old Kura, you can feel the nostalgic Japanese atmosphere of Showa era and US culture in 1950s. The owner's selected furniture and accessories will attract you very much. You can enjoy coffee time quietly alone and with your kids happily. The cozy atmosphere will invite many people.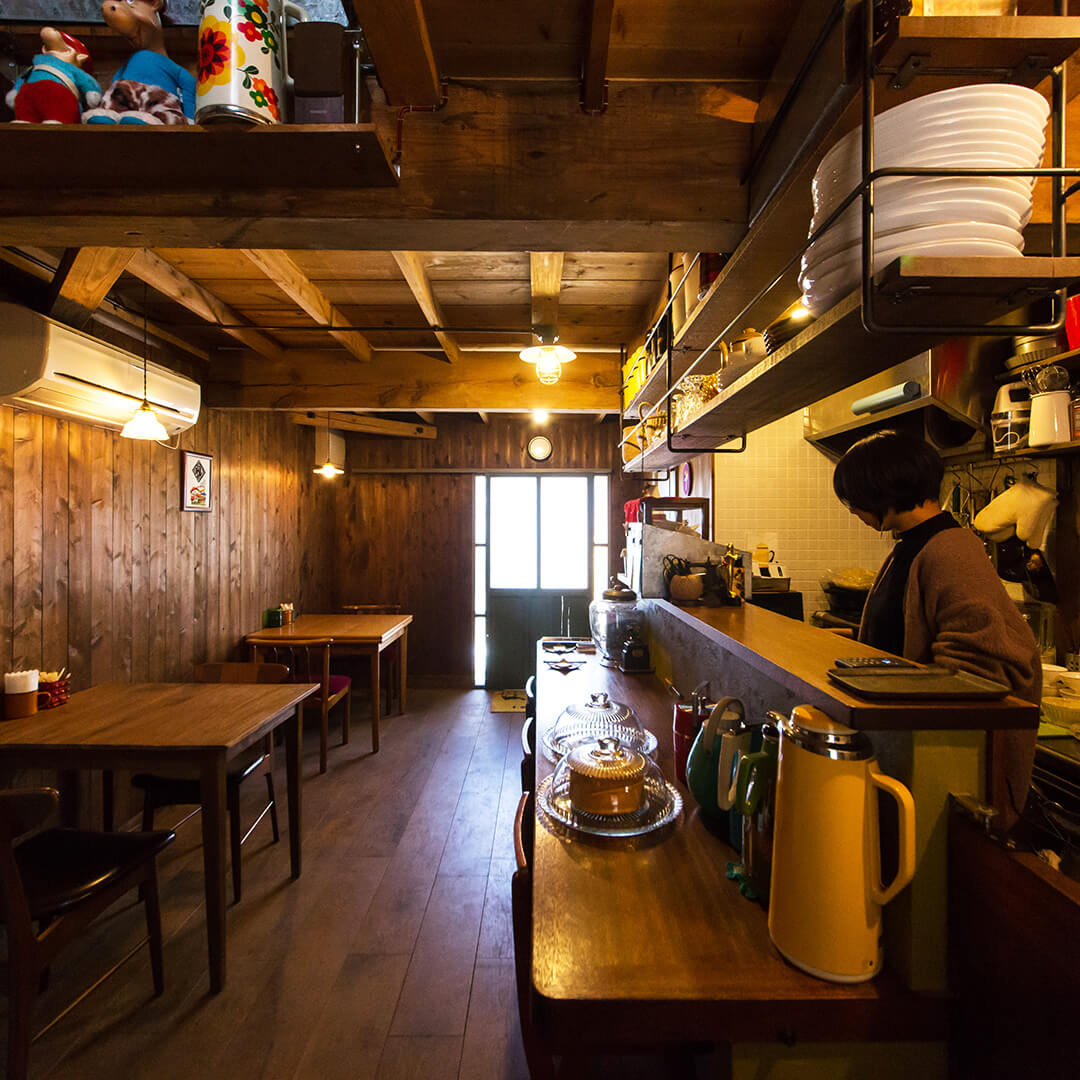 How nostalgic place it is!
Those who come to the place can enjoy not only drinking a coffee but also having a time in the place with a heart-warming handmade woody interior and a retro interior design. Various kinds of handmade items by artists are decorated for sale on the 2nd floor. Please sit back and relax on a comfortable sofa and enjoy the pretty items.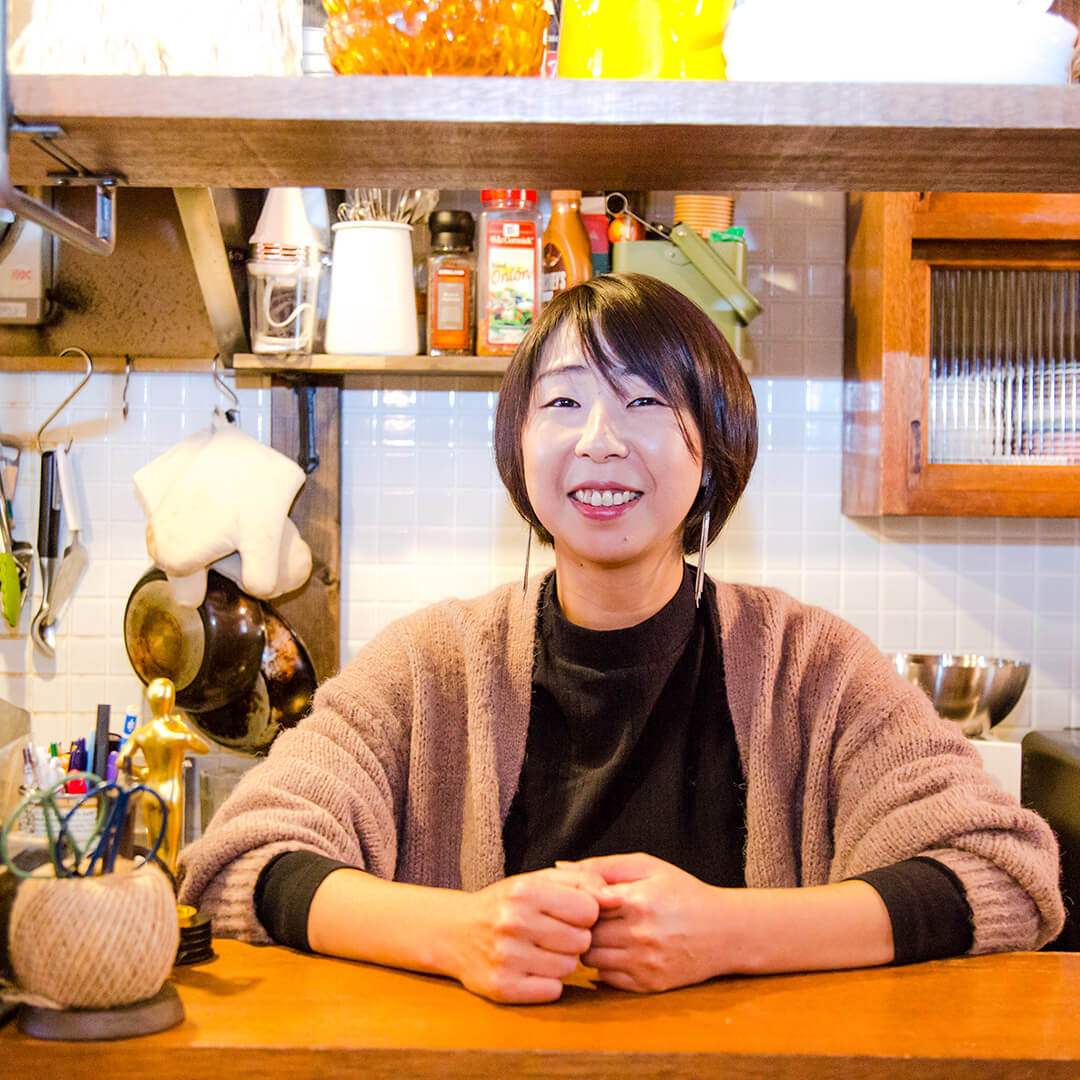 Let's talk with the owner of the café.
You will enjoy chatting with Shioko SUZUKI, the owner of the cafe. She will teach you some recommended delicious menu and some amusing events that the cafe holds.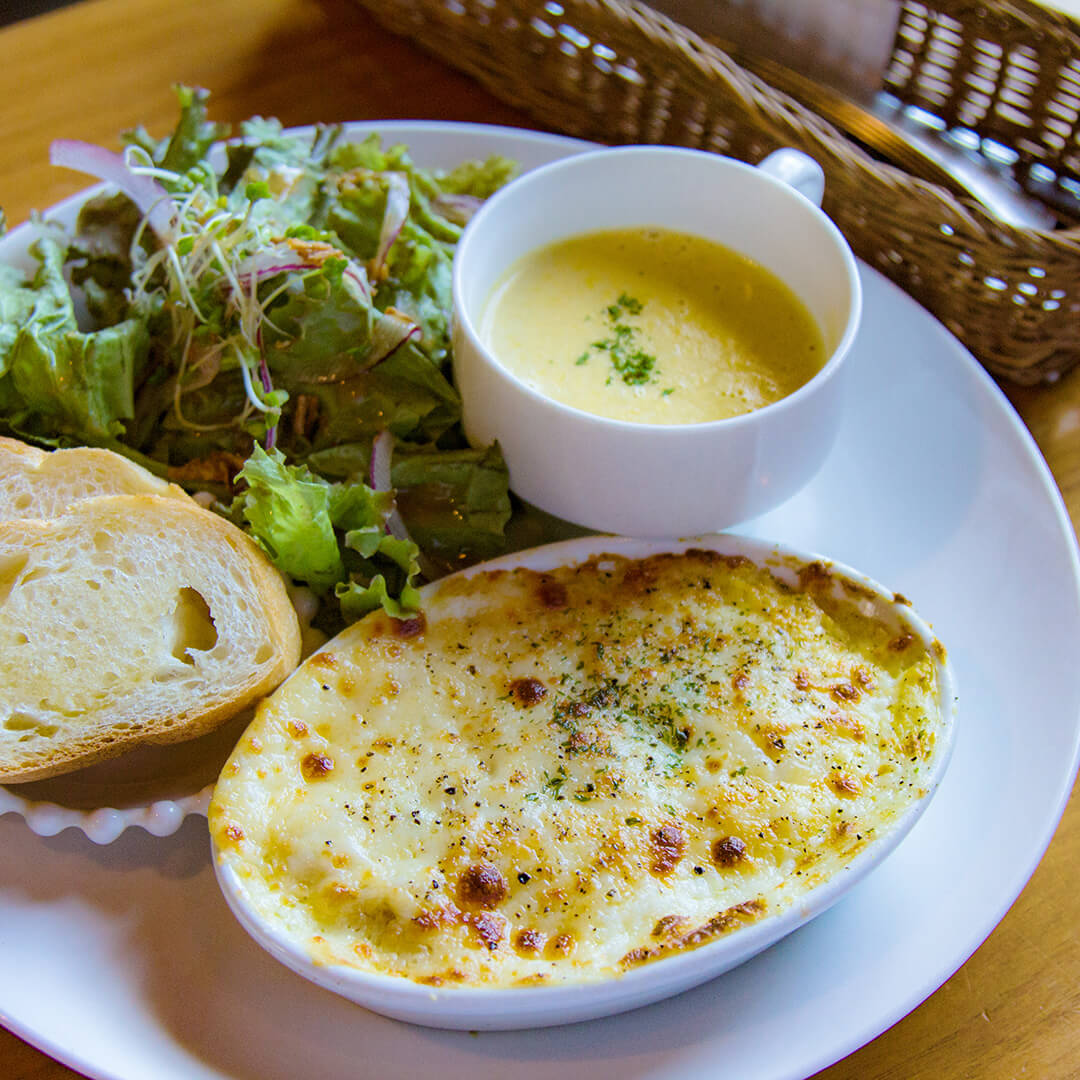 What a delightful dish menu it is!
Curry doria, an appetizing lunch menu including salad with garlic dressing and soup: 1,080 yen (tax included)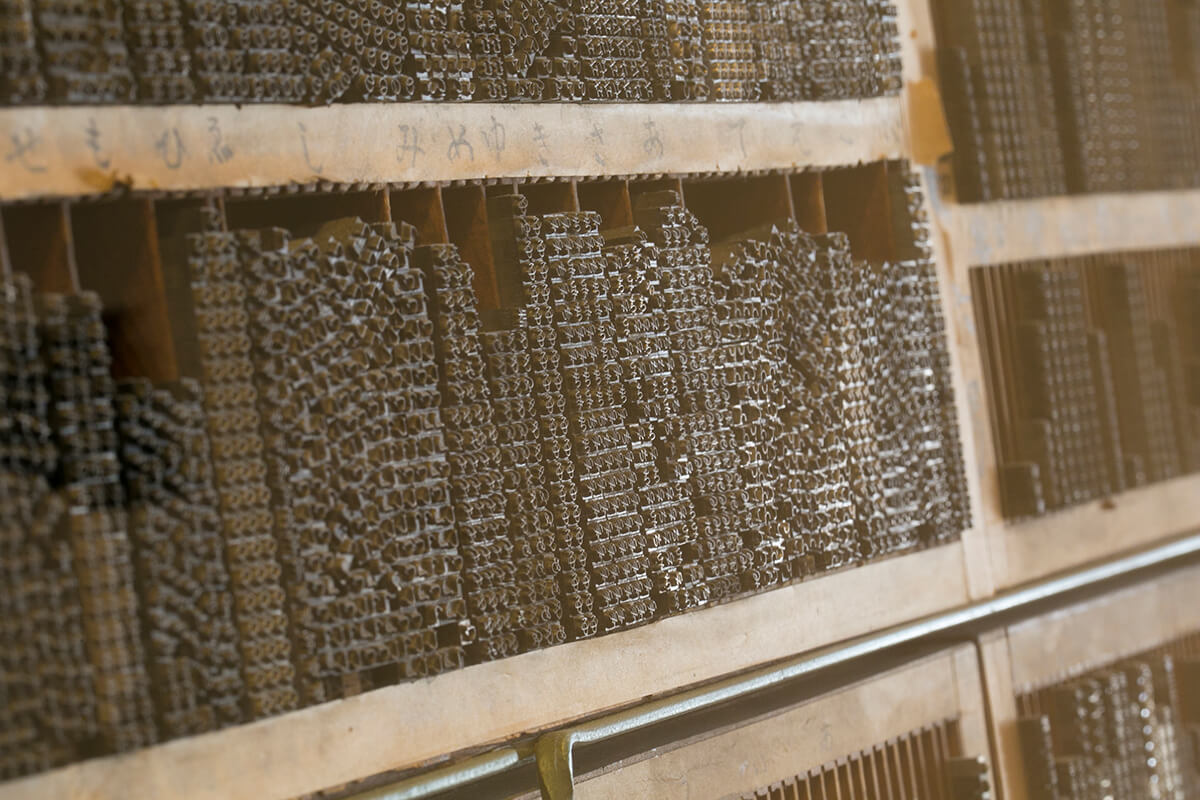 A nostalgic letterpress printing
An old-established printing factory has been observing the city that changes its appearance as time passes.
Tachikawa Printing Factory Inc.
042-524-3268
Would you like to leave your impression on your business card, which is printed by an old method of printing. The way of the letterpress printing, compared with a digital printing, will give you tactile and visual impressions into the paper.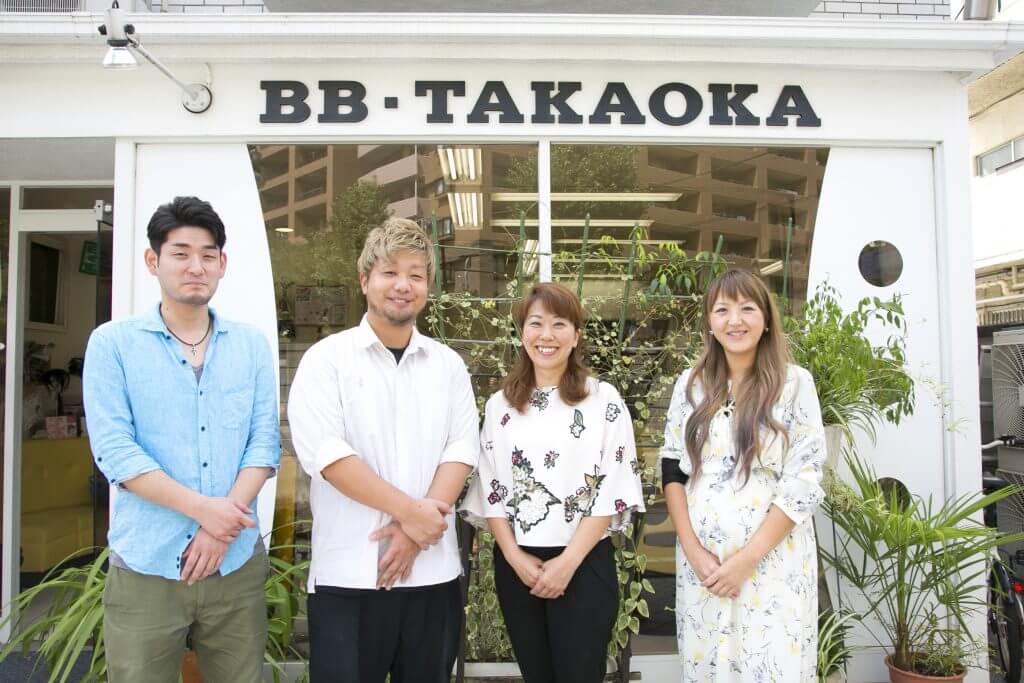 Donating your hair is a great way to support people
Would you like to get your hair cut in a home-like atmosphere?
BB. TAKAOKA
042-521-0236
If you have long hairs, would you donate your hairs to provide a wig for children who have lost their hairs due to illness? Any person with long hairs can donate them even if you dye or perm your hair.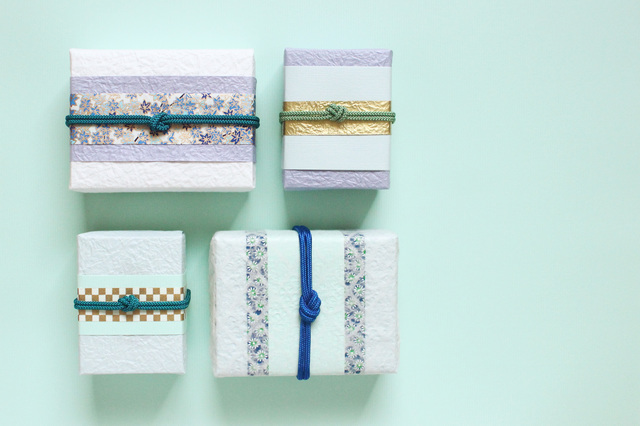 This is exactly what I wanted!
Very beautiful Japanese paper Washi shop
Paper Artisan MIYABI
042-548-1388
Washi can be used for various purposes such as wrapping a gift and making a lampshade. You will be surprised at many kinds of Washi papers in the shop.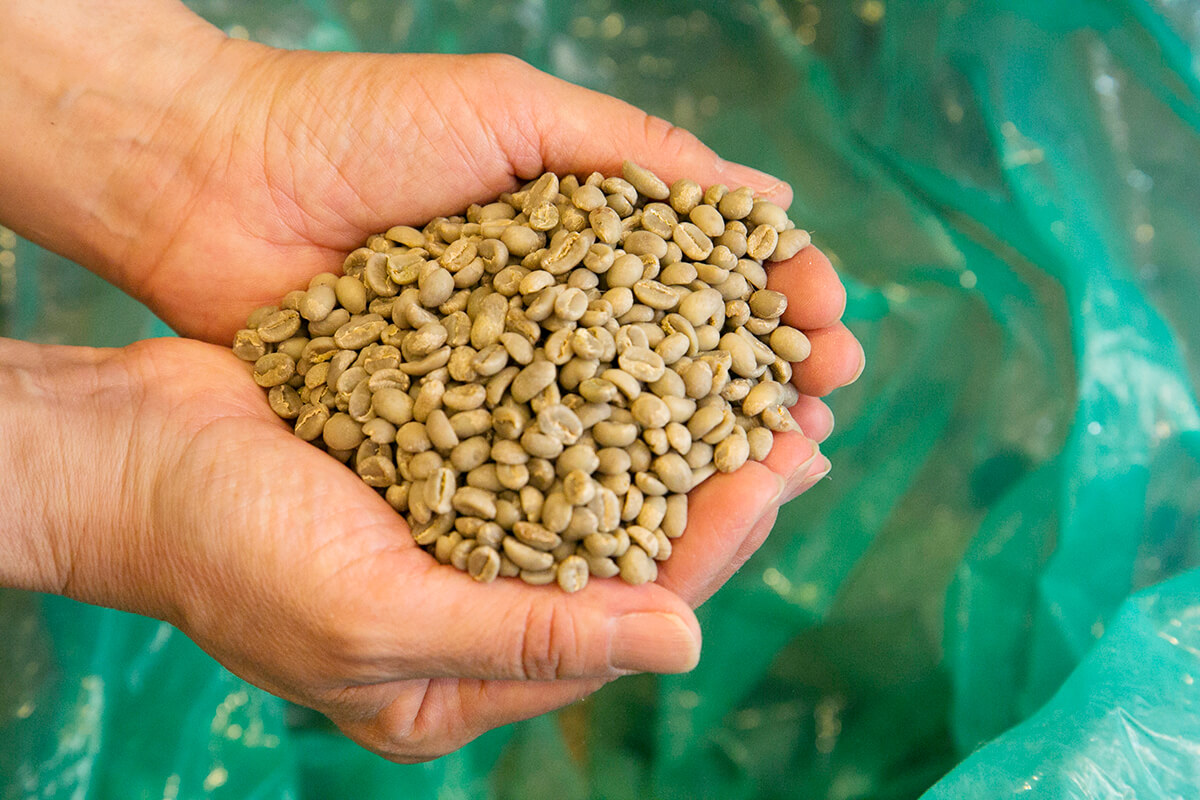 It' really delicious coffee!
You can buy home-roasted coffee beans.
Coffee Yumeshokunin
042-524-5699
The owner of the shop buys green coffee beans from a small coffee farm and roasts them by himself.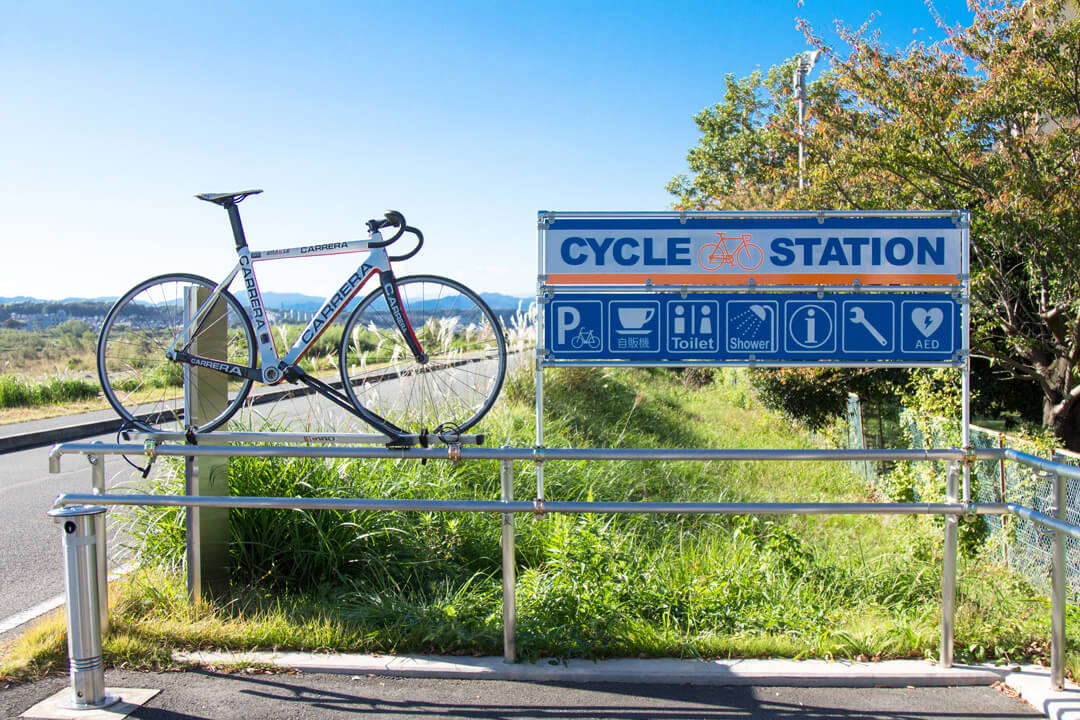 You will remember your school days.
a place for your creation
Tachikawa Sozosha
Tachikawa Sozosha, a former closed-down elementary school, is now the place to access arts and culture and to develop a variety of bicycle projects such as a school and a workshop of a bicycle to establish a bike-friendly city.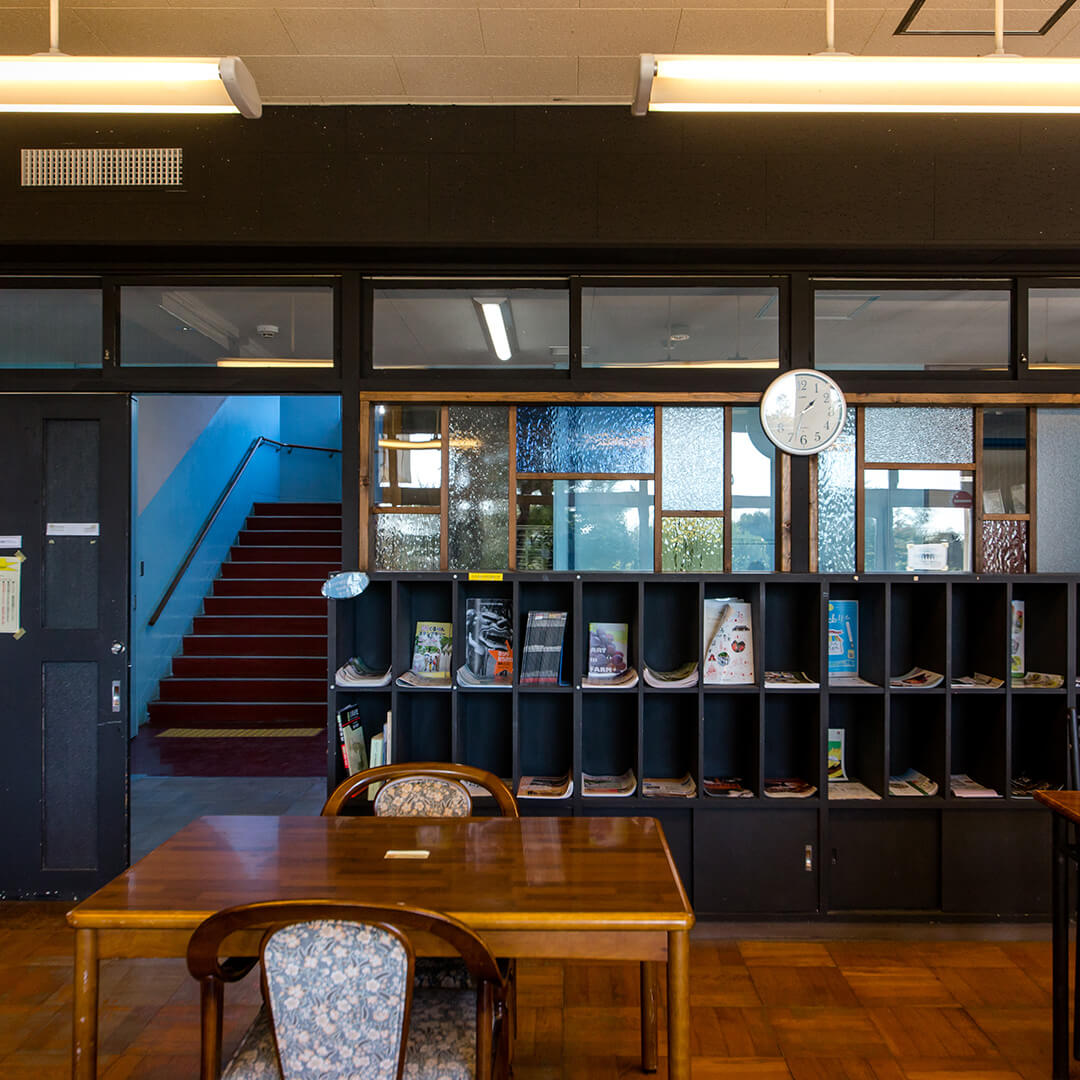 Amazing tric arts
Do you remember your school days? The old nurse's office, having changed to a restroom, provides valued and beneficial information of Tachikawa and Tama for many visitors.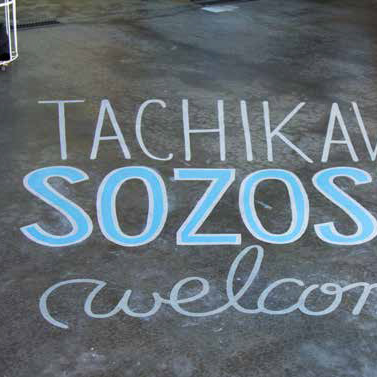 Amazing trick arts
The art of hand-lettering by Chalk2U, a chalk artist. "Wow, what strange letters they are!" We could see the letters float on the surface due to the angle you see.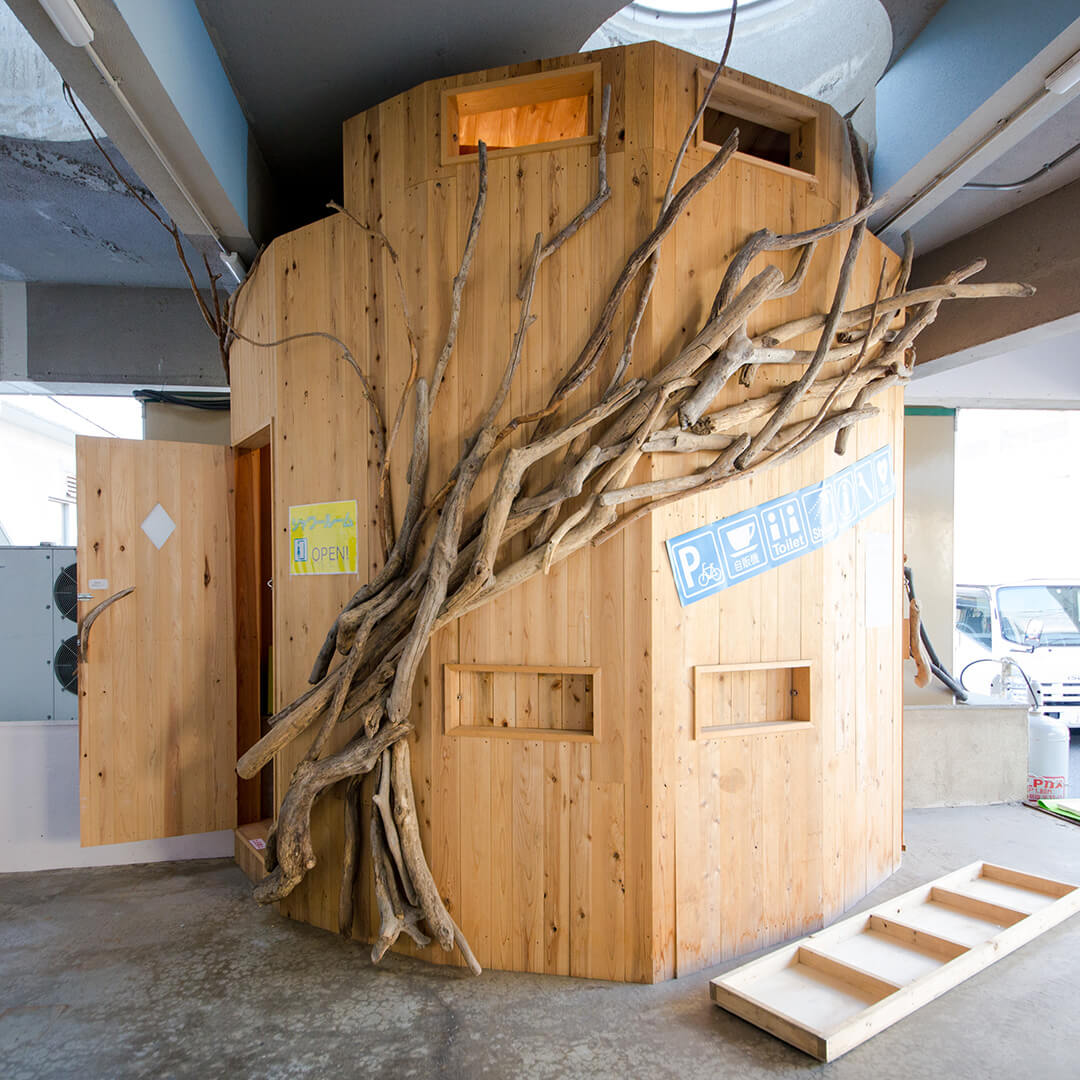 Convenient and user-friendly shower room
The shower room, which is used some drift woods from the deep Tama Area, is a charming design. Many cyclists drop by and take a rest and a shower. Anyone can use the shower by 100 yen.