A coffee shop where you can enjoy authentic coffee and various desserts
A Western-style café with counter seats and a Japanese twist
Offering a relaxing and cozy atmosphere that no franchise café can emulate, this popular coffee shop harmoniously incorporates a Japanese style, which is distinguishable in its combination of counter seats and tatami mats. I visited this lovely café for the full experience.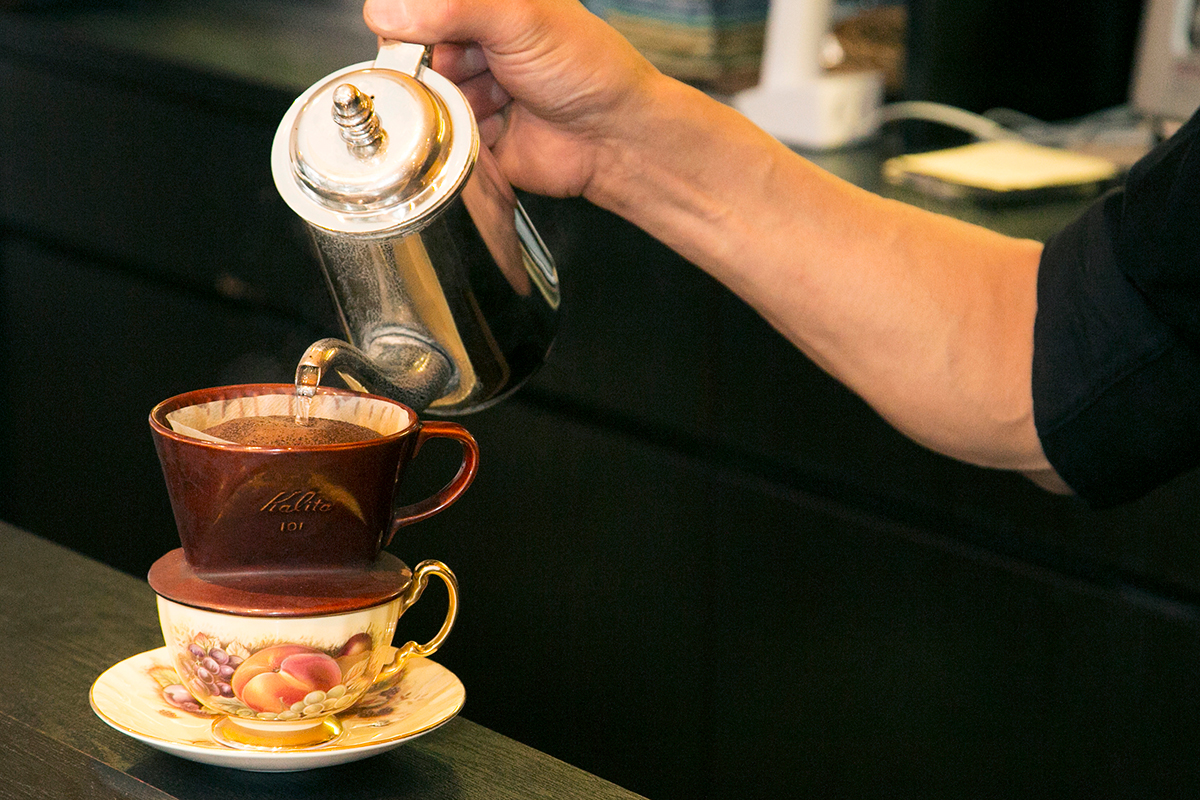 The beans are freshly ground after an order is placed, and the coffee is dripped carefully. The beans come from Hagiwara Coffee in Kobe, a pioneer of charcoal-roasted coffee in Japan.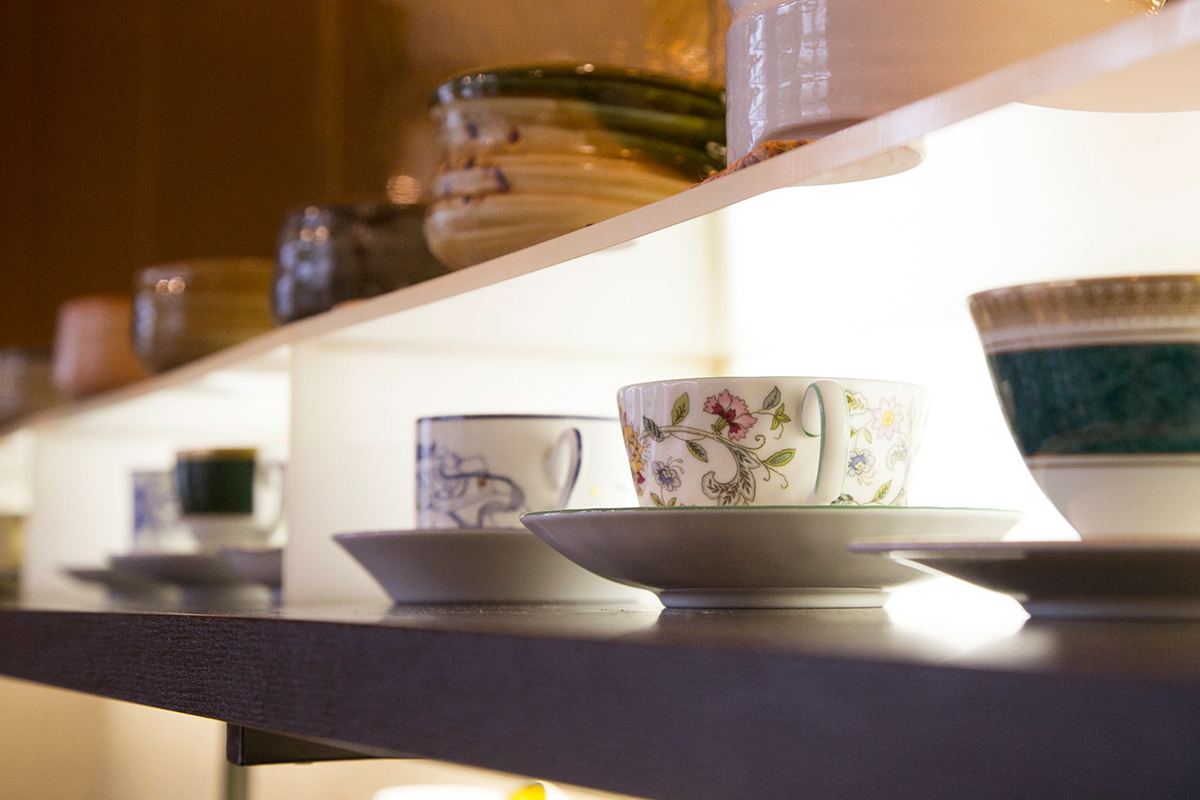 A lot of coffee cups! Uniquely at Sakurano, customers can choose their favorite cups.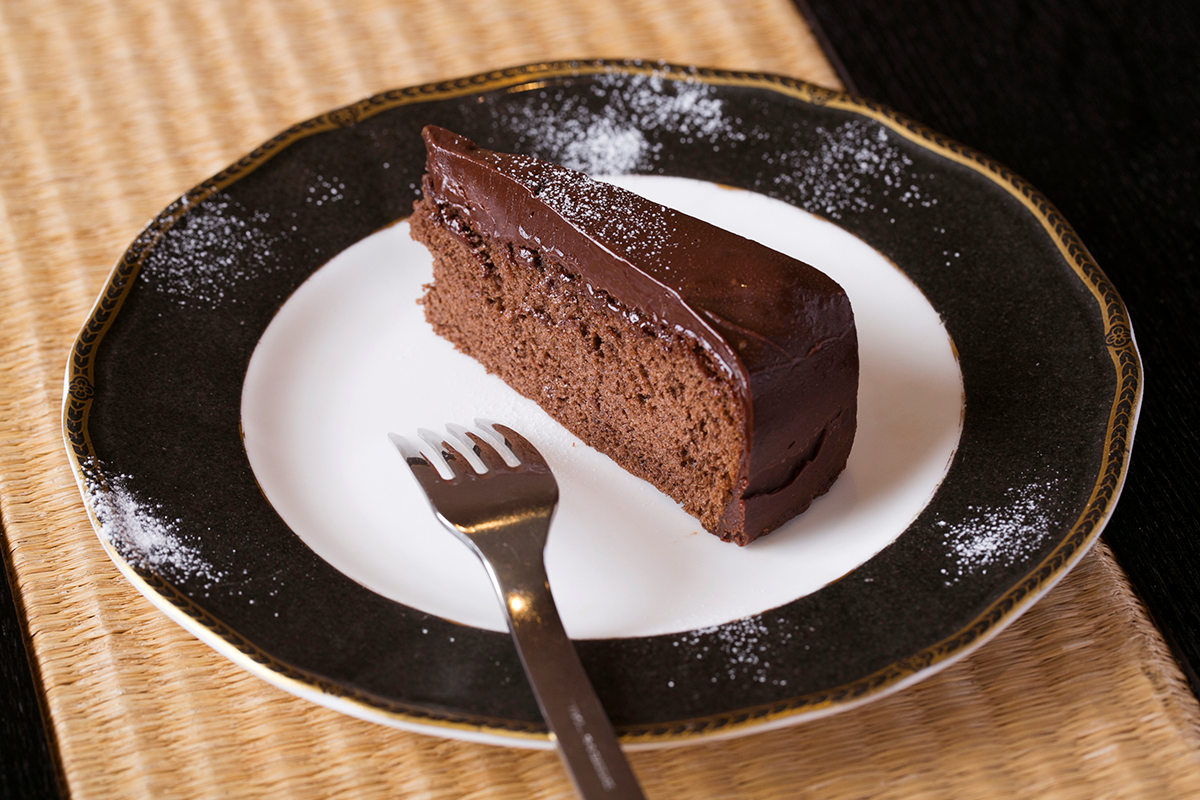 They offer a variety of desserts including cakes, Japanese confections and baked Castella(Japanese sponge cake). The photo shows a chocolate cake (half size), which comes with the dish of the day. A set of your choice of sweets and a drink, 1,020 yen (tax included). ※ The cake varies according to the season.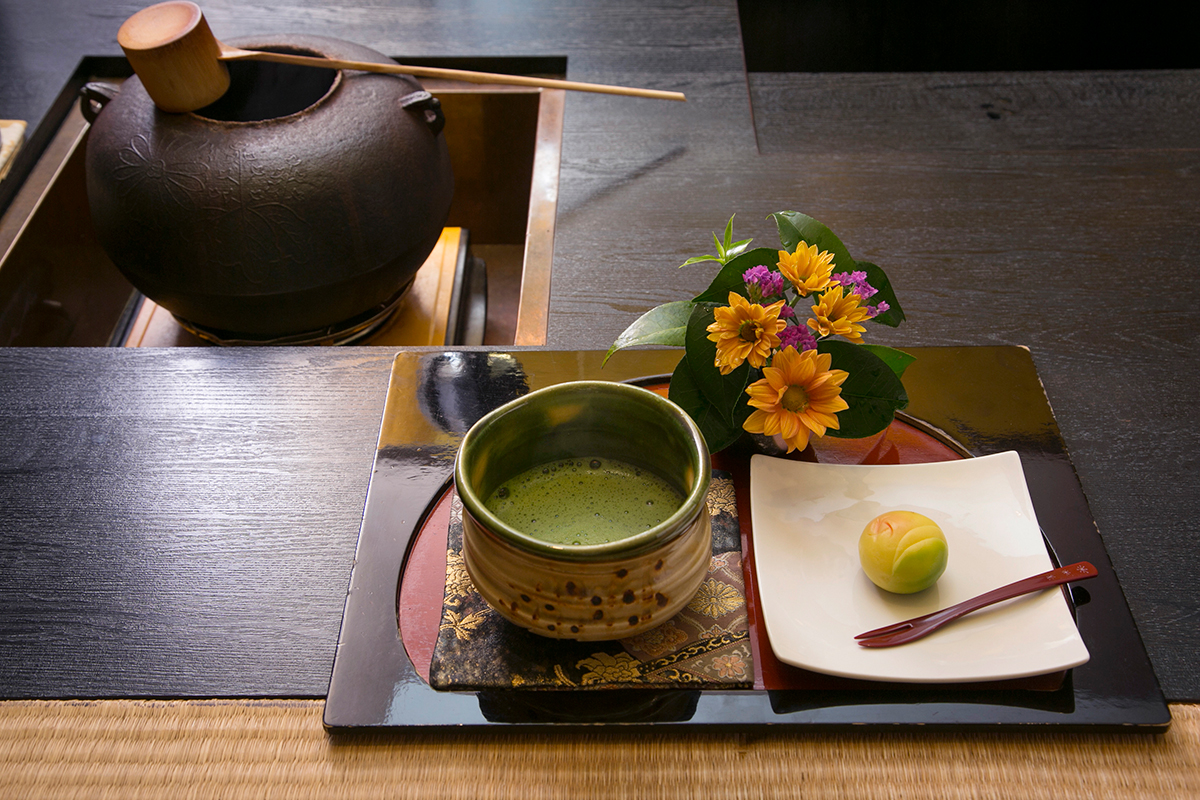 This is a matcha set, 1,020 yen (tax included). The Japanese confection in the photo is called nerikiri (sweetened white bean-based confectionery). All cakes and Japanese confections are handmade and original.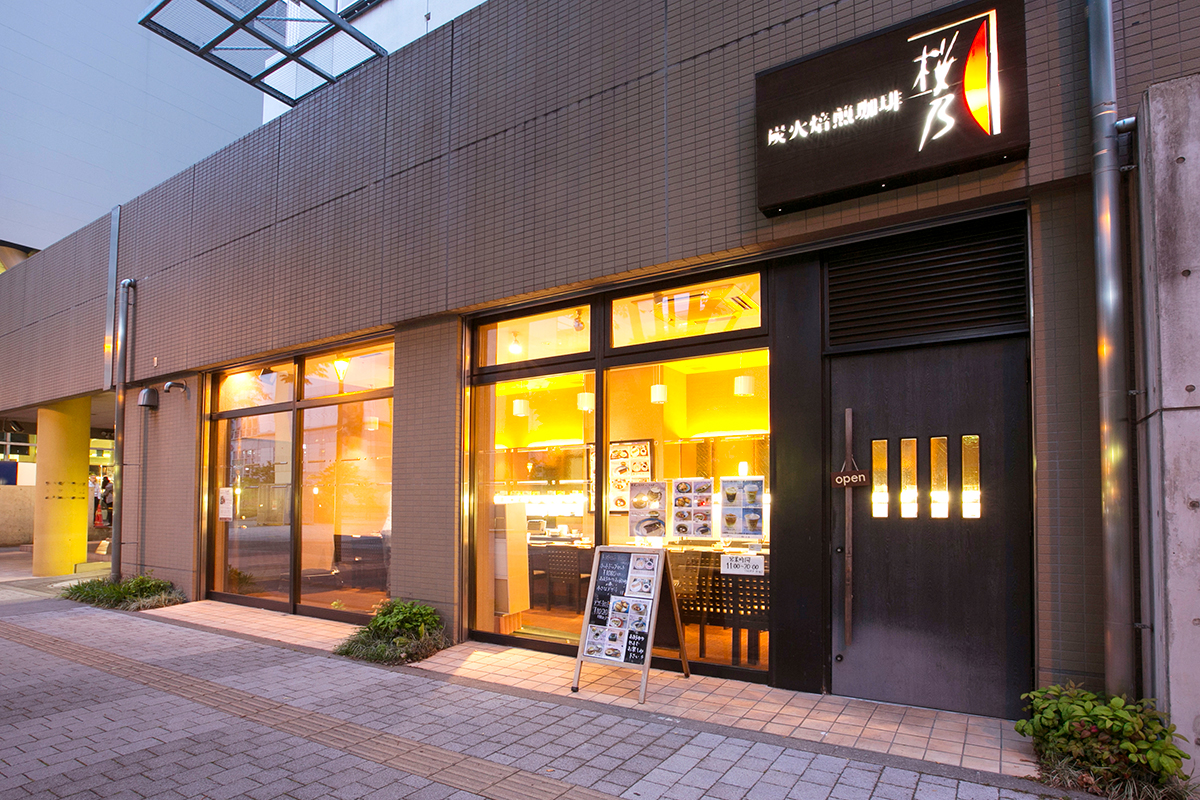 At dusk, the lights add a chic ambiance.
"I wanted a cafe that welcomes anyone, even people in wheelchairs, so we made the entrance wide and without steps. At the same time, we wanted our space to be comfortable for our customers, and for them to connect with each other," said the manager. What's amazing is that you can freely combine drinks and desserts. It's a great option for women who want to try bits of things. For drinks, they have coffee, café au lait, cocoa, and Viennese coffee, all at almost the same price. "Even if you come alone, I'd like to welcome you to relax here. Wouldn't you feel happy if you go into a café and they know you, even if they don't know your name?" It certainly makes me feel at home when the staff welcomes me with the same smile. Their menu is a product of trial and error, which features all homemade items. This coffee shop is ideal for relaxing in peace. Drip filter seminars are also held once in awhile.