A bakery where kids can shop comfortably
"Mugiko Bakery" opened in July 2015. The owner is from Tachikawa, and had always dreamed of running his own bakery since he was a student. After working at a bread company, he trained at a private bakery before he finally opened his own shop. You can smell the irresistible aroma of bread in front of the shop.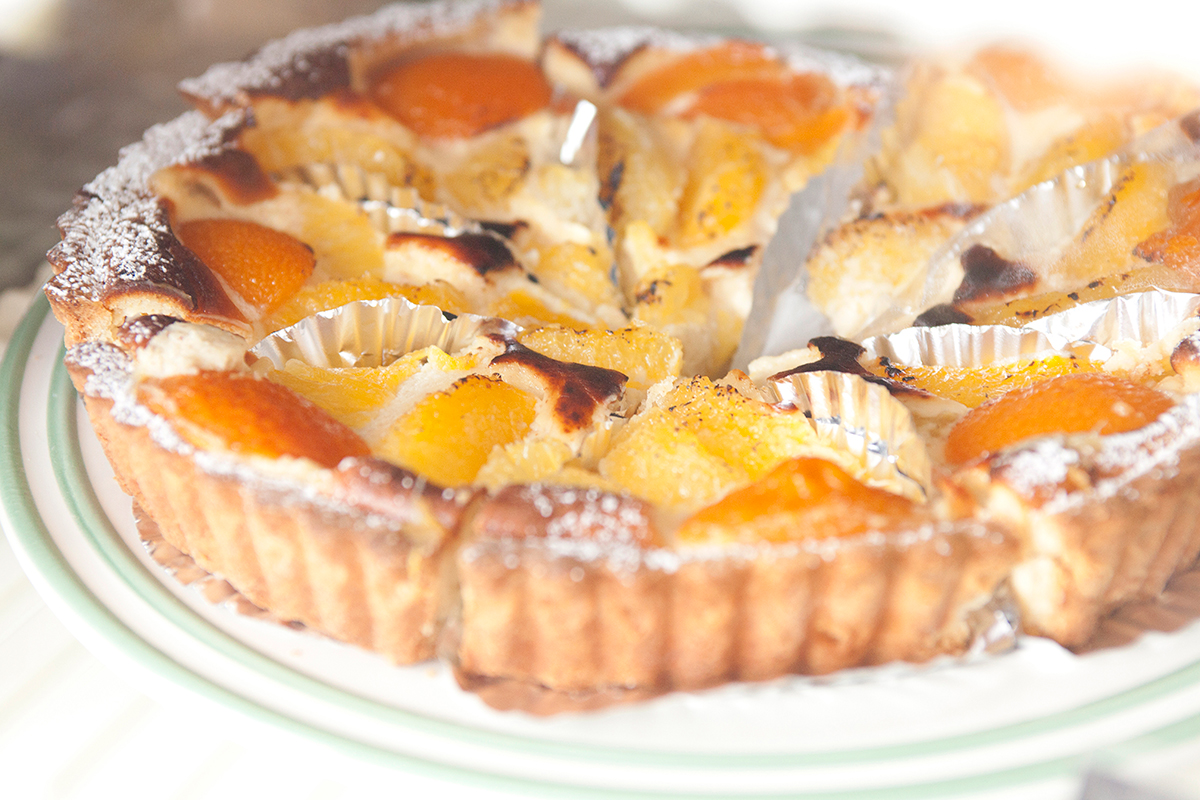 Sweet bread using seasonal fruits is popular. Other popular standards include milk bread and croissants.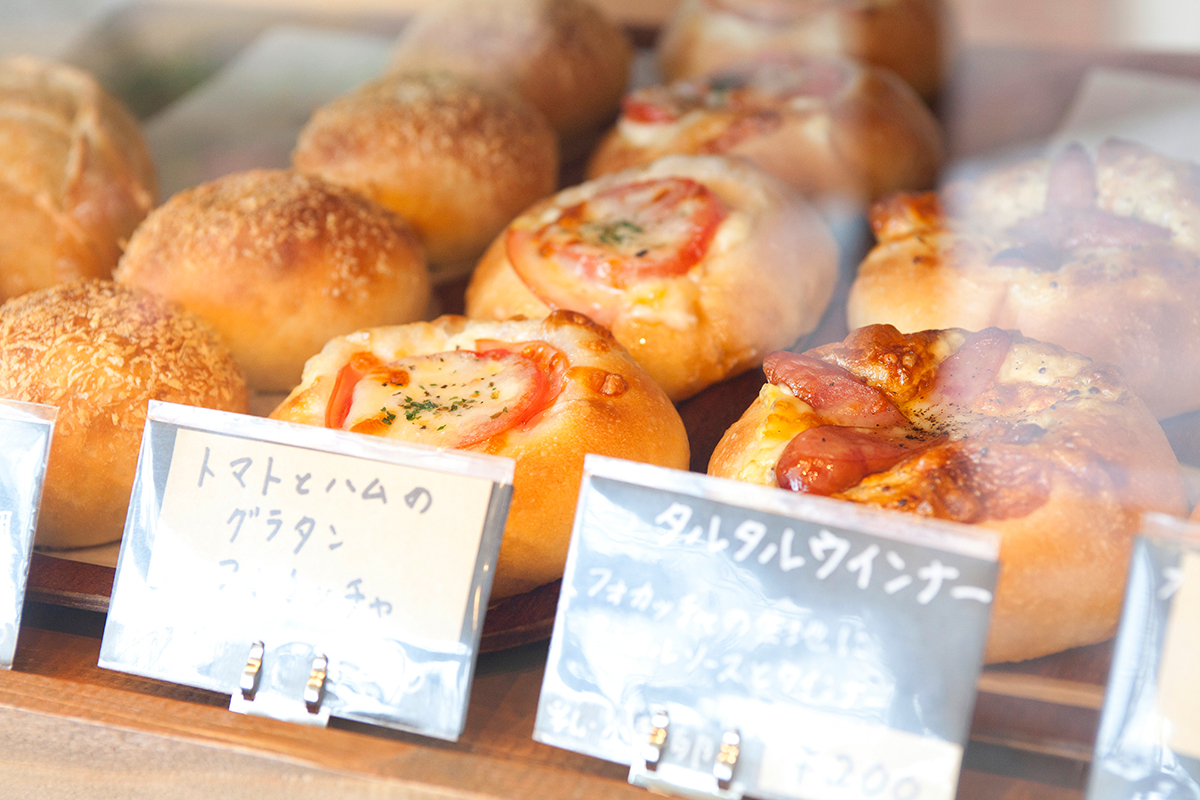 About 30 to 35 types of fresh breads line the showcase. In addition to savory bread, baguettes and loaves of bread are also popular.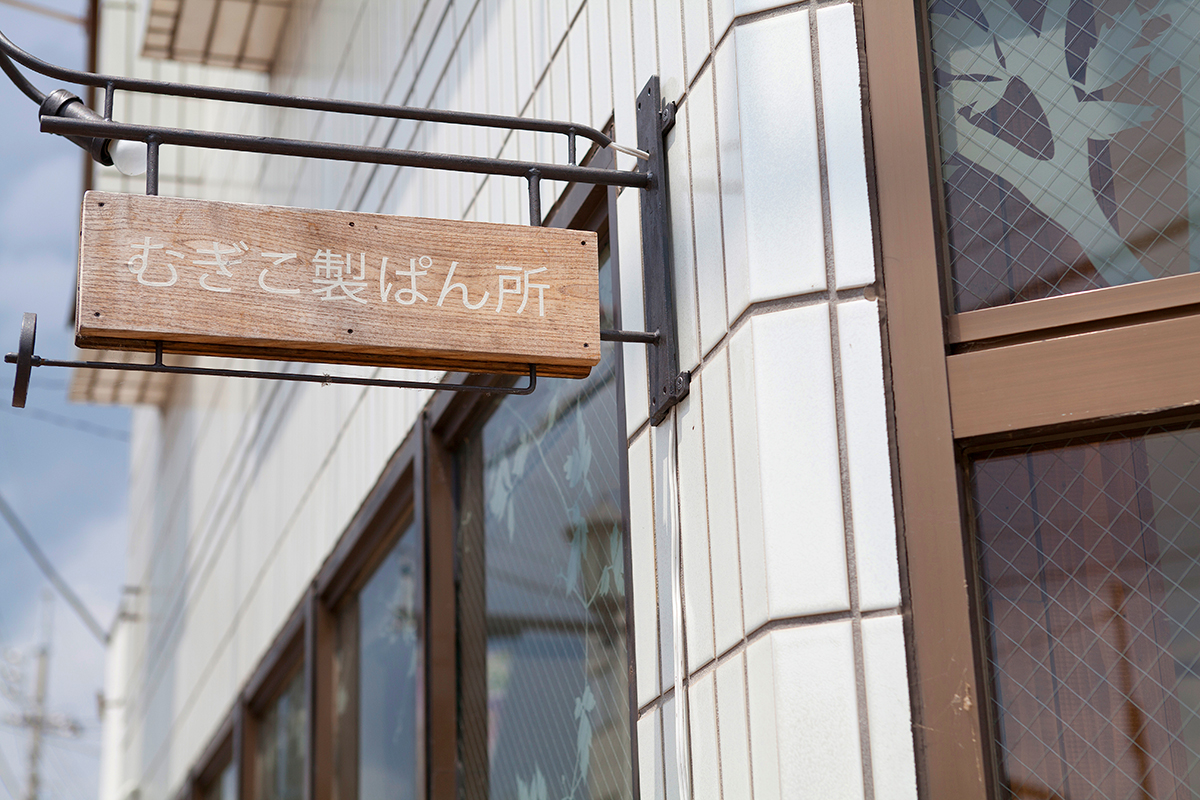 A simple and cute signboard creates a cozy DIY atmosphere, perfectly suited for the shop.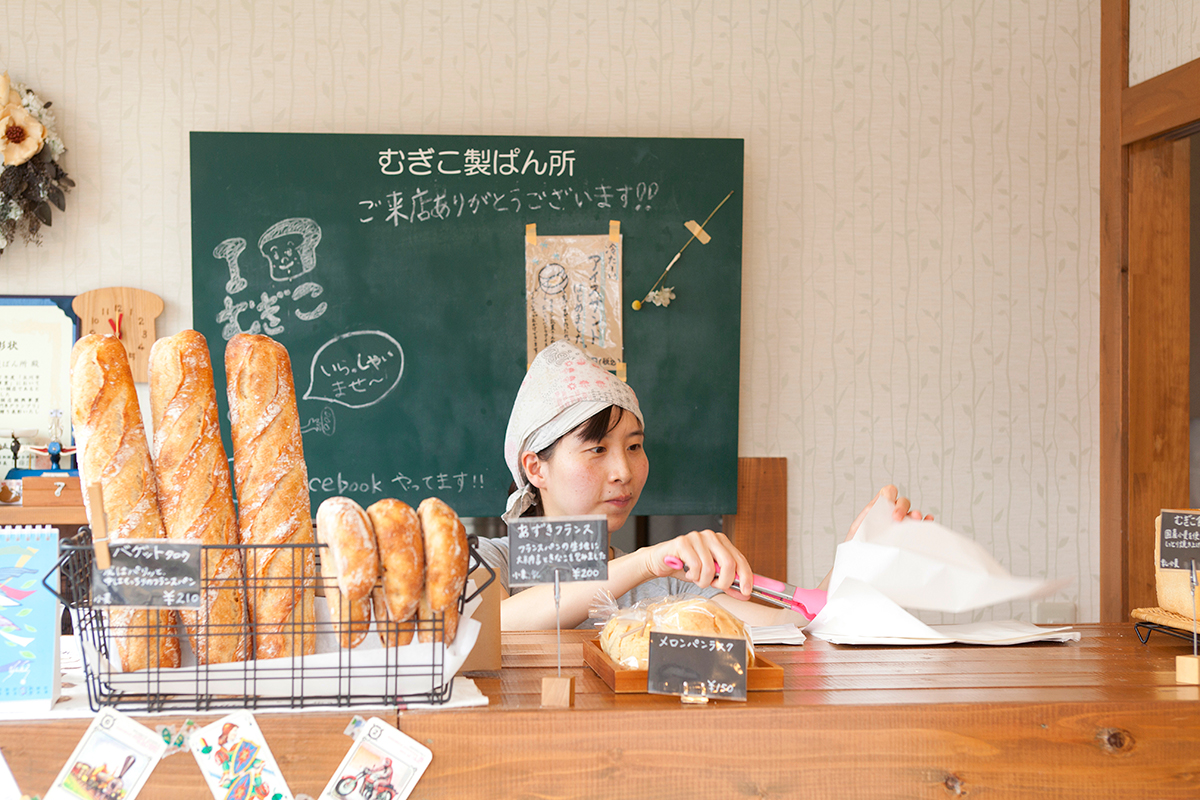 The owner and his wife run the shop together – his wife is in charge of customer service.
During my visit, these baguettes were flying off the shelf!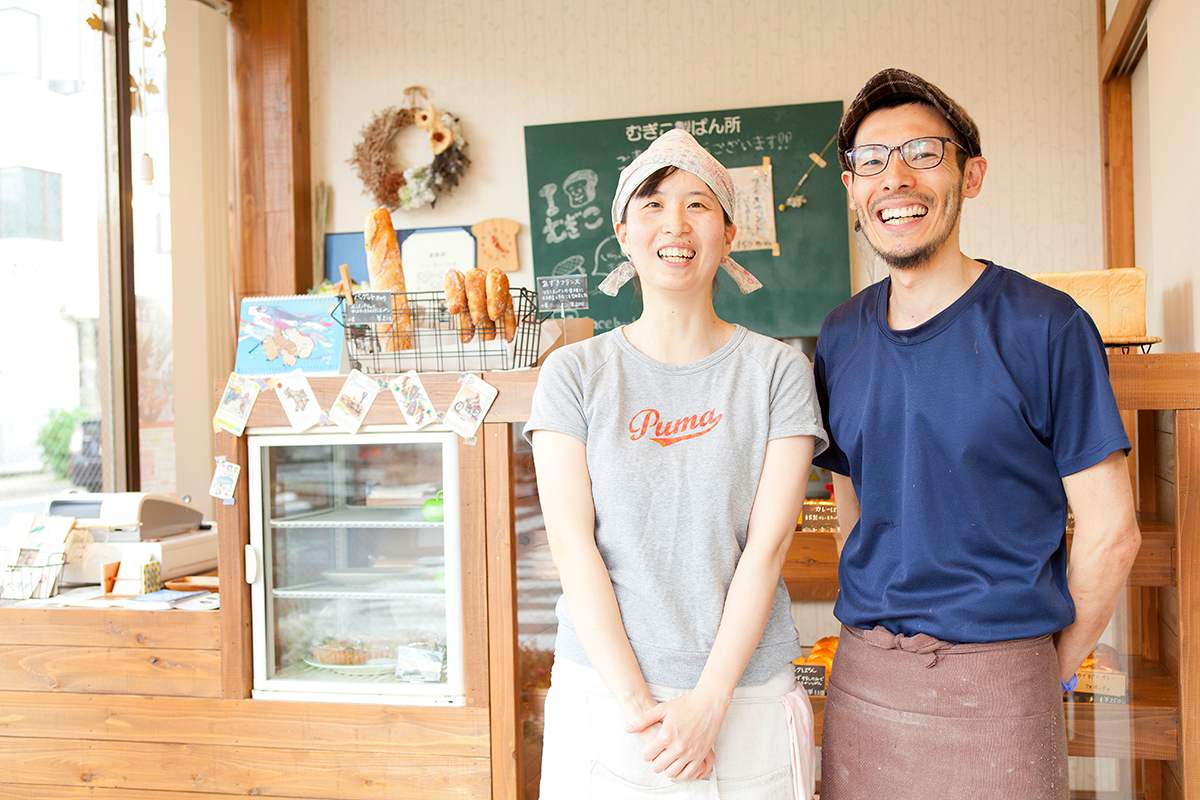 "I value the texture and flavor of my bread. The soft ones are soft and the crusty ones are nice and crusty," said the owner, Masato Yamada. We mainly use domestic wheat, and make our own fillings wherever possible.
Though it only opened in 2015, this cozy bakery is already a part of the local scene. During my visit, I saw customers coming in one after another, happily buying bread. "We are thankful that a wide age group comes to our shop," he said. In addition to making their bread with safe ingredients, they also made the shop comfortable for children to come in on their own. The couple told me with a big smile that they are big supporters of little first-time shoppers. Because they themselves have small kid, they make sure that their bread is appealing to children.Their goal is to make their shop so loved by locals that they remain here for a long time to come.You can imagine a little kid with money in his hand coming here to buy bread at this cozy shop run by this kind couple.