This cozy restaurant offers delicious and affordable meals
The café restaurant right next to the Tachikawa Wakaba-cho Danchi bus stop is small but always crowded with customers. Located in a corner dotted with supermarkets and shops, this little spot has an inviting atmosphere. In fact, I myself have visited this shop several times, and this time, I went again to talk to the owner.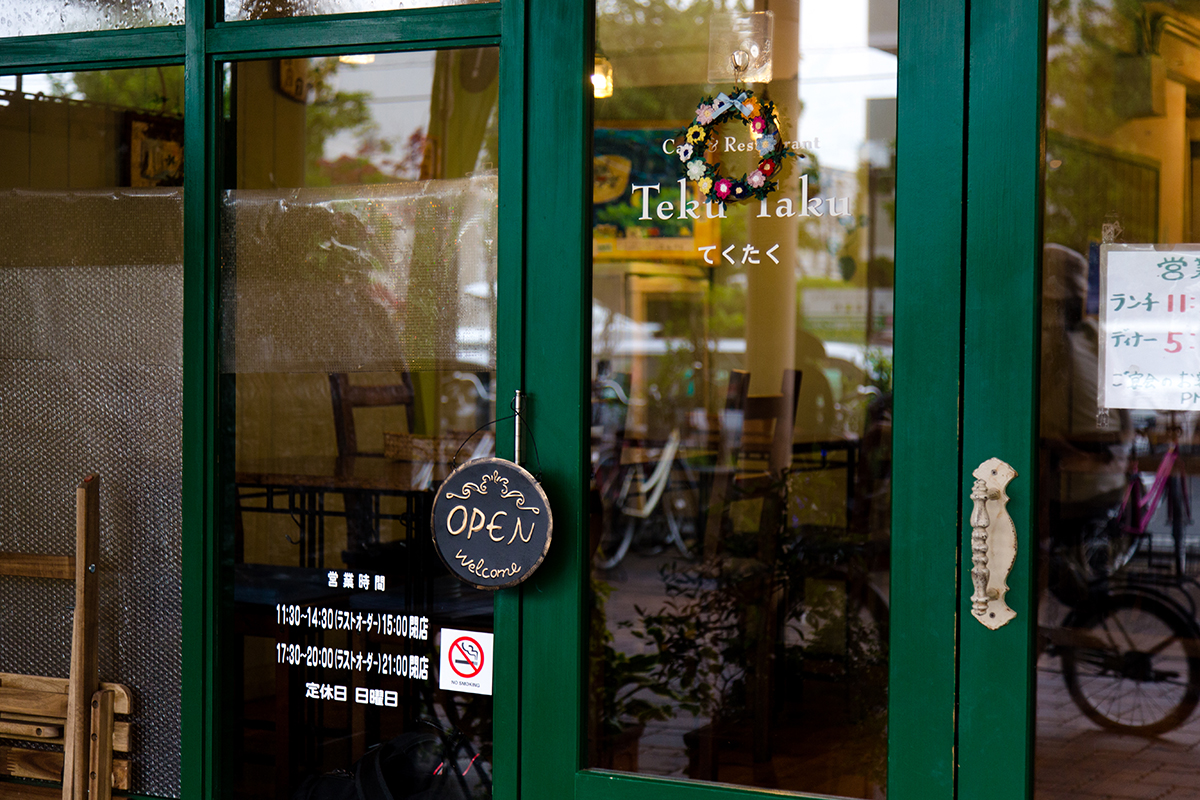 The entrance has a DIY feel to it. You can already feel the coziness from the cute green wood frame.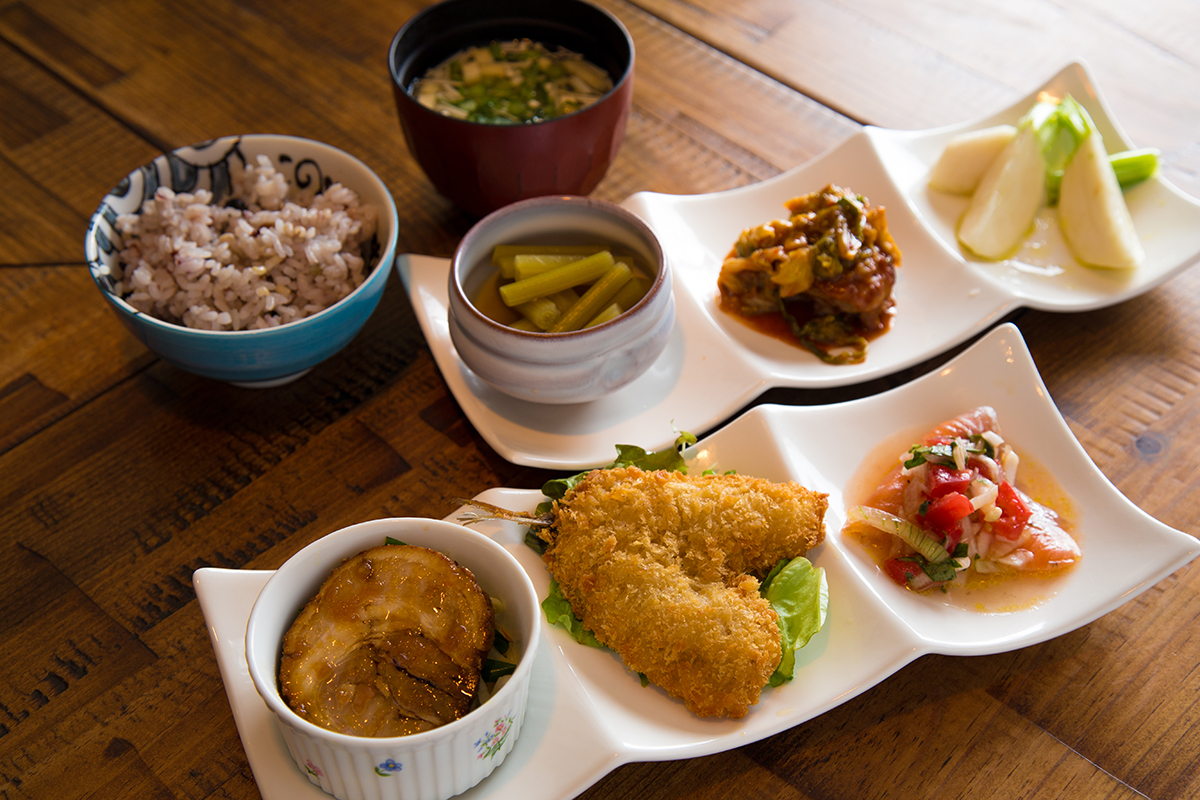 This is their popular lunch menu. It's great that we can get a variety of produce in it. All the dishes are lightly seasoned, and fill you up just right. The obanzai (side dishes) set is served only on weekdays, at 880 yen (tax included).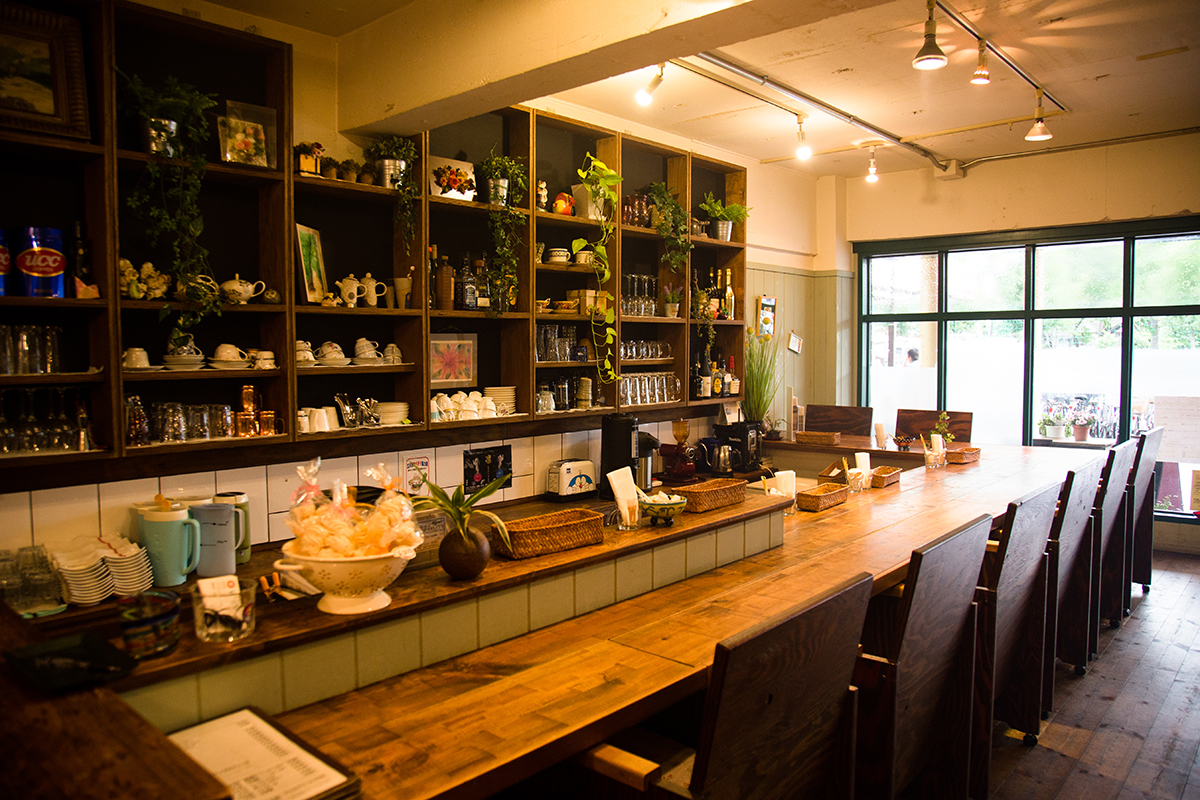 The seats are arranged so that the owner's face is at the same level as his customers' – this way, everyone can enjoy a conversation easily. They also have table seats.
Look at this big piece of meat! I get hungry just by looking at it.
This is the roast beef from their set menu (reservation required), from 3,000 yen.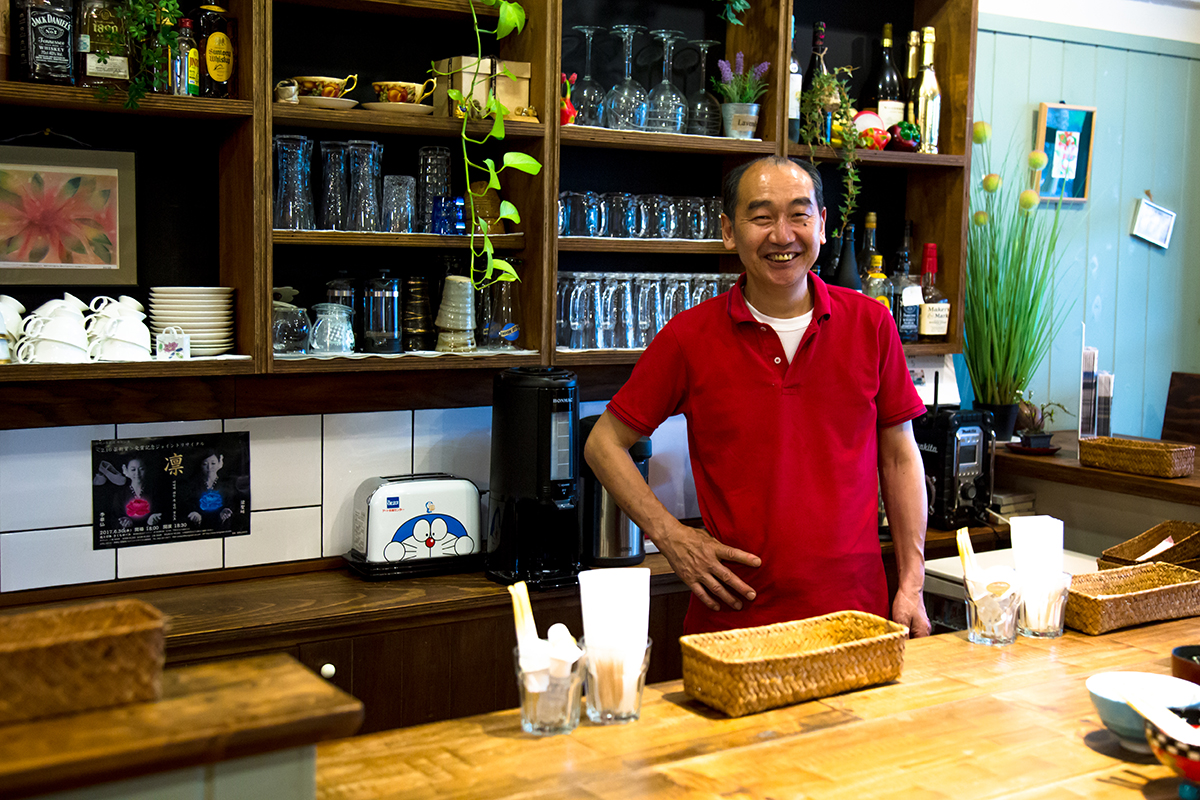 This is the owner, Yoshiaki Sato. He has been cooking at a number of restaurants for many years. He now welcomes you with a friendly smile.
Tekutaku opened 5 years ago when Sato, the shop owner, financed it with Tachikawa City's fund for entrepreneurs who are over 55 years old. "I used to volunteer preparing casual 500-yen lunches at the community space in a housing complex."
At the restaurant, they use vegetables that are seasonal and from Tachikawa as much as possible. Since Sato's parents are farmers in Uonuma City of Niigata Prefecture (which is famous for their rice), they send him their delicious rice. Rice balls made with this rice are big and tasty! Other than the Wakaba-cho neighborhood, many customers come from Kodaira, Kunitachi and Kokubunji. For the elderly who live alone, this place is becoming a relaxing hangout.
"Thanks to the Tamagawa waterworks, this area is full of greenery and very beautiful. I'm aiming for a 10-year anniversary, so I want to stay healthy." Most menu items, such as Napolitan (tomato-based pasta) and ginger pork, are reasonably priced at less than 1,000 yen. It is a wonderful spot that welcomes you warmly whenever you go.