Serving authentic German ham and sausage
If you love ham and sausages, this is the shop for you. We heard that for many fans, the first opportunity to visit this shop was likely when they received a gift of the ham or sausage. That's why we came here for an interview.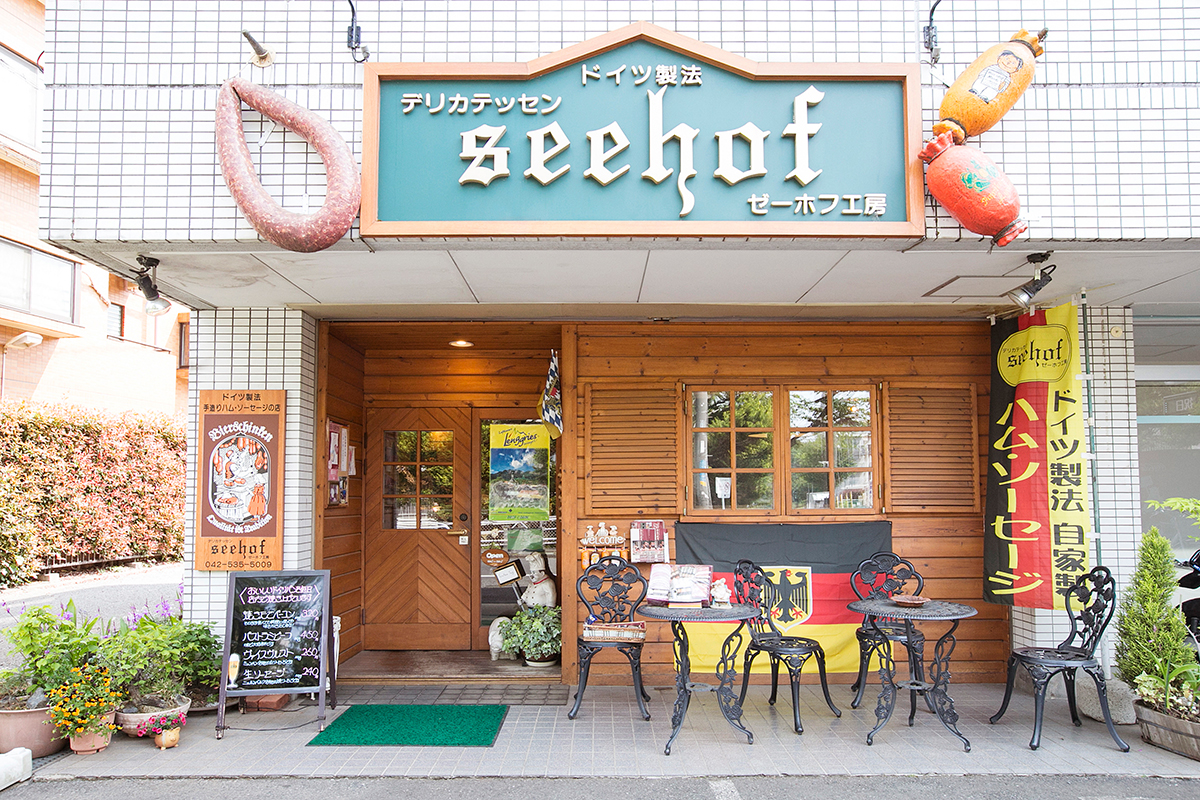 The poppy-decorated signboard is eye-catching, creating an atmosphere of Germany.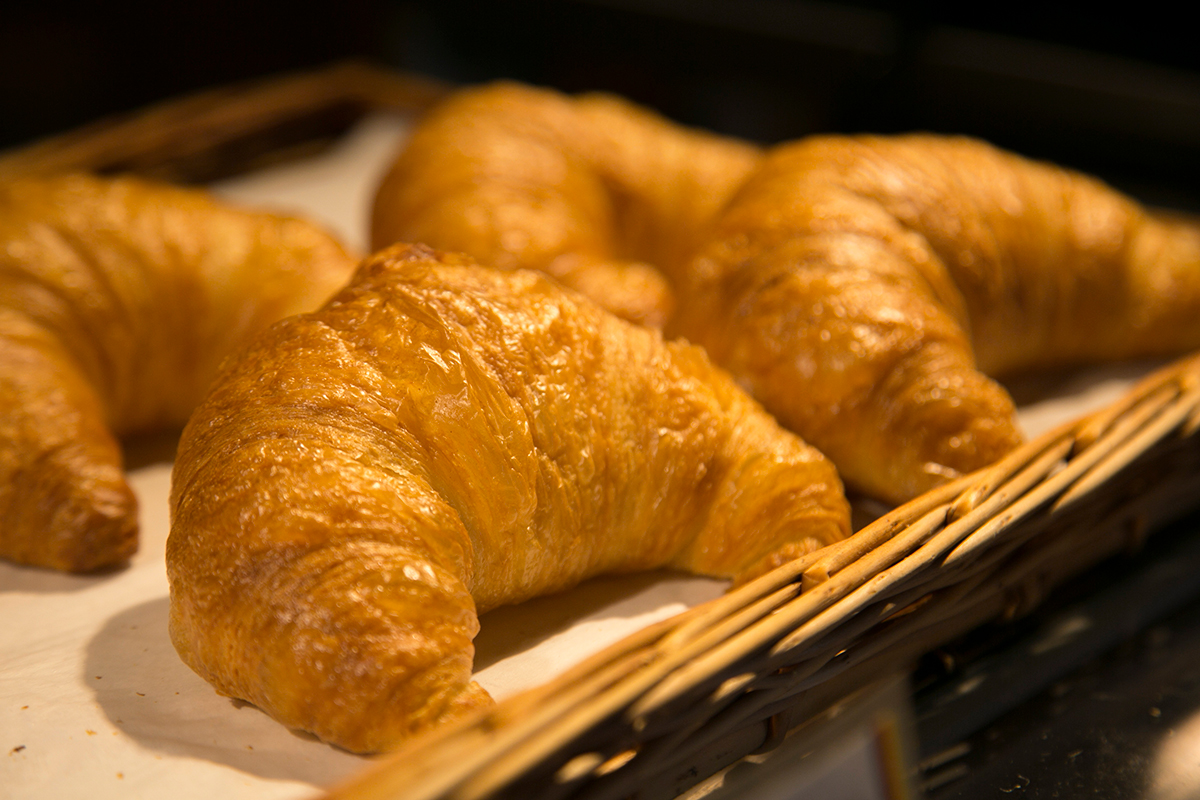 Crispy, toasted croissant, priced at 138 yen (tax included). Perfect match with bacon!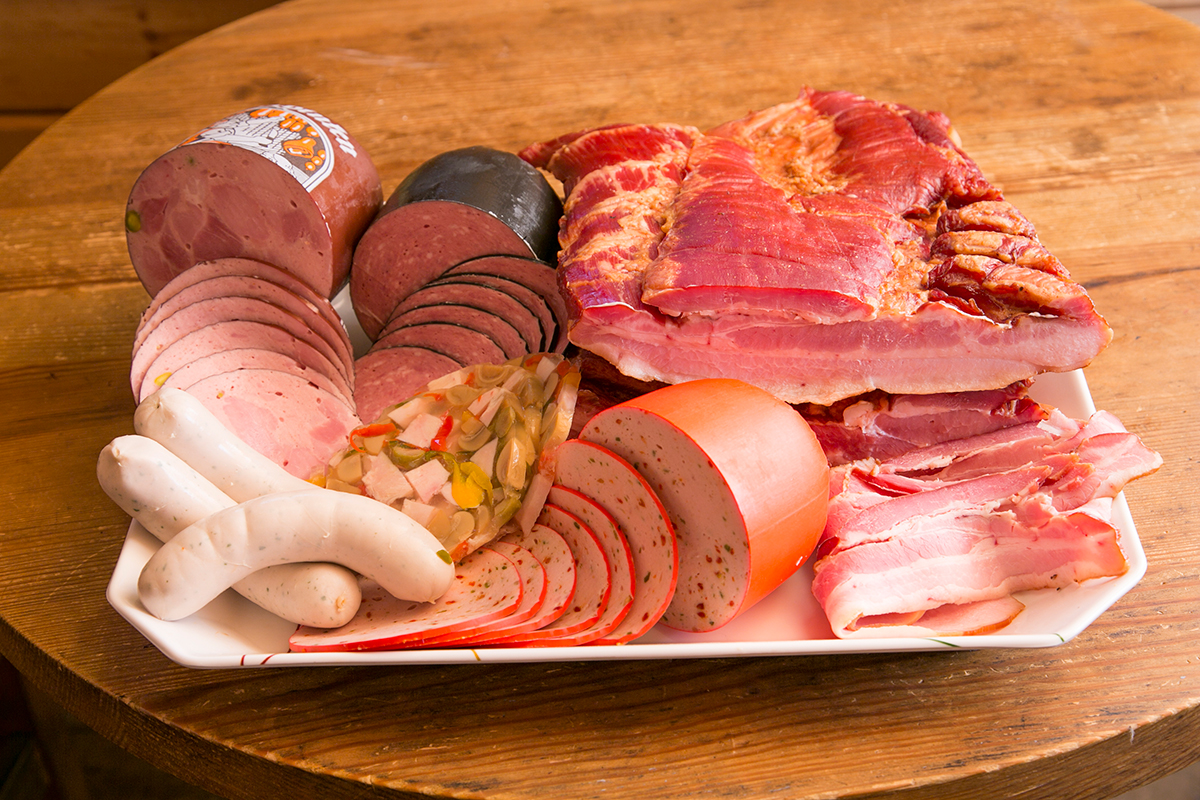 Above are their best selling items arranged in a dish. From the upper right: bacon; paprika lyoner studded with chopped red and green peppers; and chicken aspic in which abundant chicken and pickles are set in a gelatin made from consommé stock. They say that they're all are so nice that you'll be addicted to them!
Meet Mr. Tatsuichi Matsuzawa, representative director of this shop. Recipient of the Sausage Olympics excellence awards of the International Meat Council.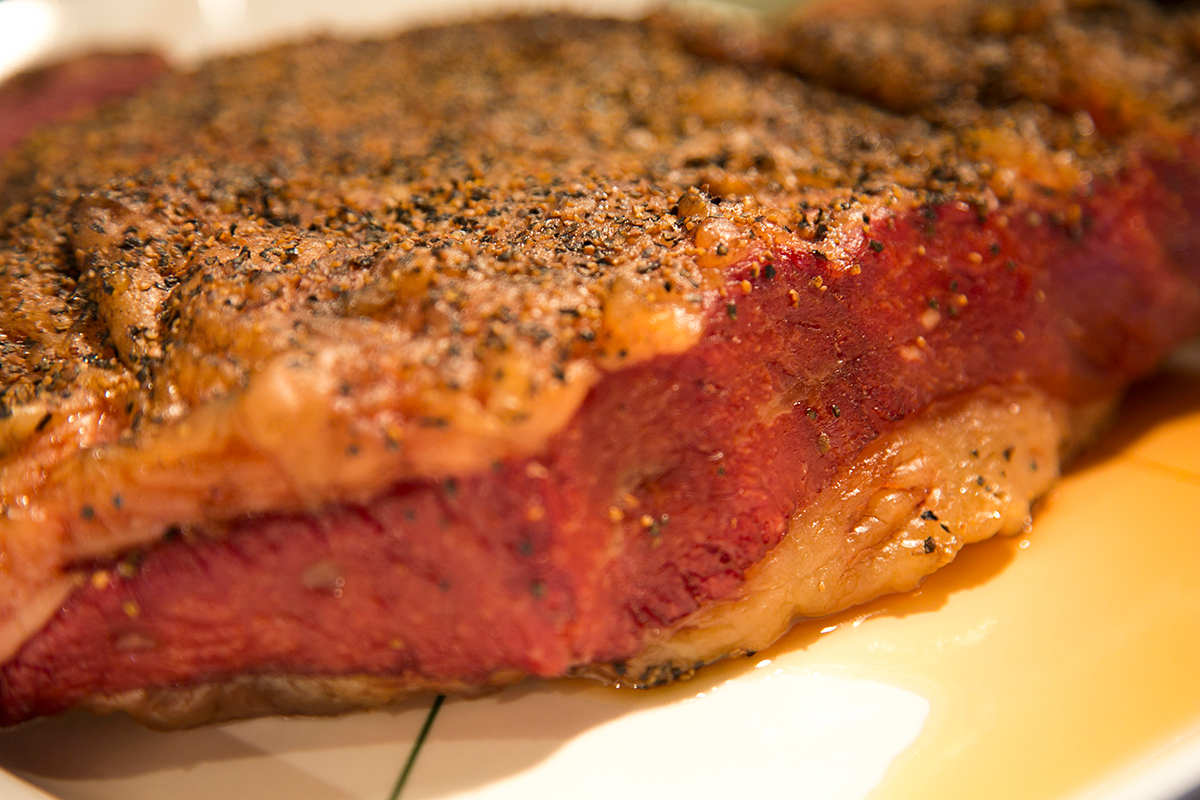 Soft-textured beef pastrami with an exquisite combination of spicy hot black pepper and the sweetness of beef. Goes well with salads or sandwiches.
This restaurant, established in October 2005, became popular by word of mouth and has now gained many frequent customers.
"We never use any frozen or imported ingredients and only use pork produced in Japan. Our commitment to food is strong and that's why we use preservative-free ingredients only. You can enjoy our products at ease!" says the master. The spices are all from Germany to create an authentic taste.
I heard that Germany has a strict law of monitoring food quality in order to maintain the proper taste of ham and sausages. The master has learned the principles of making ham and sausages, and mastered lots of techniques at the world's oldest meat cutting school in Bavaria, Germany. At the Seehof Bakery, there are many recipes catered to suit Japanese tastes.
"Once you try, you can taste the difference," claims the master proudly. His aim is to open his own shop someday because he is only a tenant at the current one.