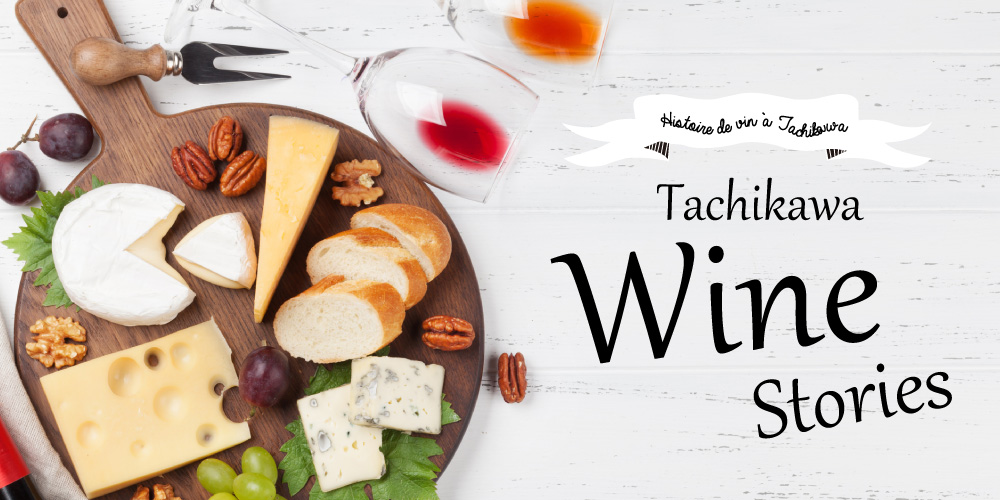 Autumn is the most glorious and delicious season of the year and also a good season for enjoying wines. We want to enjoy drinking wines not only on special days but also on ordinary days! Mr. Hiroyuki Ogino, who is a qualified wine sommelier as well as the owner of a liquor shop ESPOA Ogino, will advise you on wonderful paring of wine and food. He will also introduce you the proper way of storing wines. And Naoki Saito, the chef of Bistro Saito, will teach you his original recipes and many tips for cooking. Enjoy your autumn!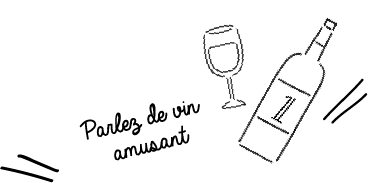 Interesting wine stories by the owner of ESPOA Ogino
ESPOA Ogino, a liquor shop, has been inherited successively since Edo period. The 6th generation Mr. Hiroyuki Ogino teaches us pairing of wine and food, and proper ways to store wine. He recommends some different types of French wines from the vintners, which goes with cheese and prosciutto.

ESPOA Ogino
Wine Gakuen, a wine schoolCourse: Basic course (5 times)
Starting every April and October
Fees: 20,000 yen (including wine tastings in each class, a textbook, six glasses for the tastings)
TEL 042-522-4500
E-mail hiro-ogi@fb3.so-neto.ne.jp

ESPOA Ogino

Mr. Hiroyuki Ogino Mr. Hiroyuki Ogino, a senior sommelier, won the victory of the 5th Wine Adviser National Competition. Mr. Ogino holds a wine school twice a year in spring and autumn.
At his school, the students will try six types of wines to know the difference of the taste, and also learn the best way to drink wines.
How do you choose wine that goes with food?
There are several points to be considered for the marriage of wine and food. Is the color of wine and food well matched? Is the origin of wine and food the same? Is the density of wine and food similar? You should choose full-bodied wine when eating thick and rich stew, while you should choose white wine when eating simple and salty taste chicken stew. Surprisingly, very popular Japanese home-cooked dishes perfectly pairs with dry rose wines.
What is the best ways to store wines?
Below 14 degrees Celsius is the perfect temperature to store wines. Please place them at below 20 degrees Celsius in dark areas at home. Controlling temperature is very important when drinking wine deliciously. It is common advice that red wine should be served at room temperature, but such advice is only for stone-made European houses. You should remember that the best temperature of light-bodied wines is around 10 degrees Celsius and that of full-bodied wines is around 20 degrees Celsius. Sweet wine, like a chilled dessert, becomes less tasty when it is tepid. Please keep it cool.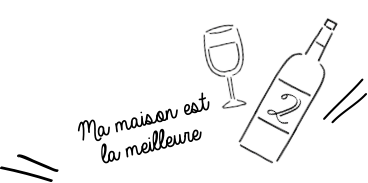 Drinking at home is the best for stay-at-home drinkers.
Autumn night is the best time to drink wine at home. Mr. Ogino recommends some delicious wines that go with tasty cheese and prosciutto.
Savoring a glass of wine with [a bit of delicious cheese]
Langres AOC Madame HISADA
Natural cheese 1,980 yen (included tax)
Salon de The / Cheese Kingdom
The shop specializes in imported cheese from all over the world, being confident of the taste and the quality. There are many direct shops all over Japan.More details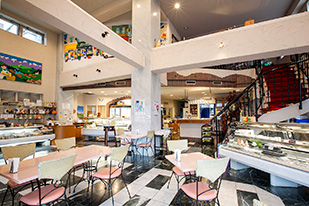 Langres, creamy cheese made in Champagne, is the best pairing with champagne from
the same region.
Langres, a washed-rind cow's milk cheese, is made in Champagne, a region in the east of Paris, France. The cheese has a small sunken indent in the top, known as the fontaine. It has a creamy and mild flavor taste, and melts smoothly in the mouth. The product makes a good pairing with a fruity flavor and sensitive tiny bubble champagne.
De Sousa Brut
Tradition 7,000 yen (excluded tax)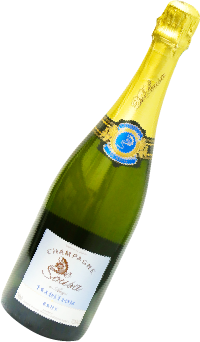 Pleasant wine with smooth texture of prosciutto
Savoring spicy red wine that matches with mild-taste and ripened prosciutto
Light salty, soft and tasty prosciutto matches with both red wines and white wines.
According to Mr. Ogino it is difficult to find such wines which are incompatible with the prosciutto. He selects a spicy and mellow organic wine, which is made under lots of sunlight in Southern France. The wine perfectly matches with the night of autumn.
Dom. Jean David
Cotes du Rhone Rouge 2,500 yen (excluded tax)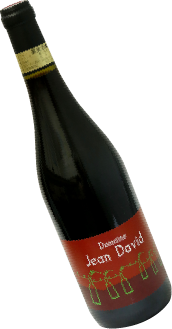 Prosciutto Parma
990 yen/100g (included tax)
Seehof Bakery
The bakery is very popular for home-made German hams and sausages. The owner won the excellence of awards of the International Meat Council which is also known as the Sausage Olympics.More details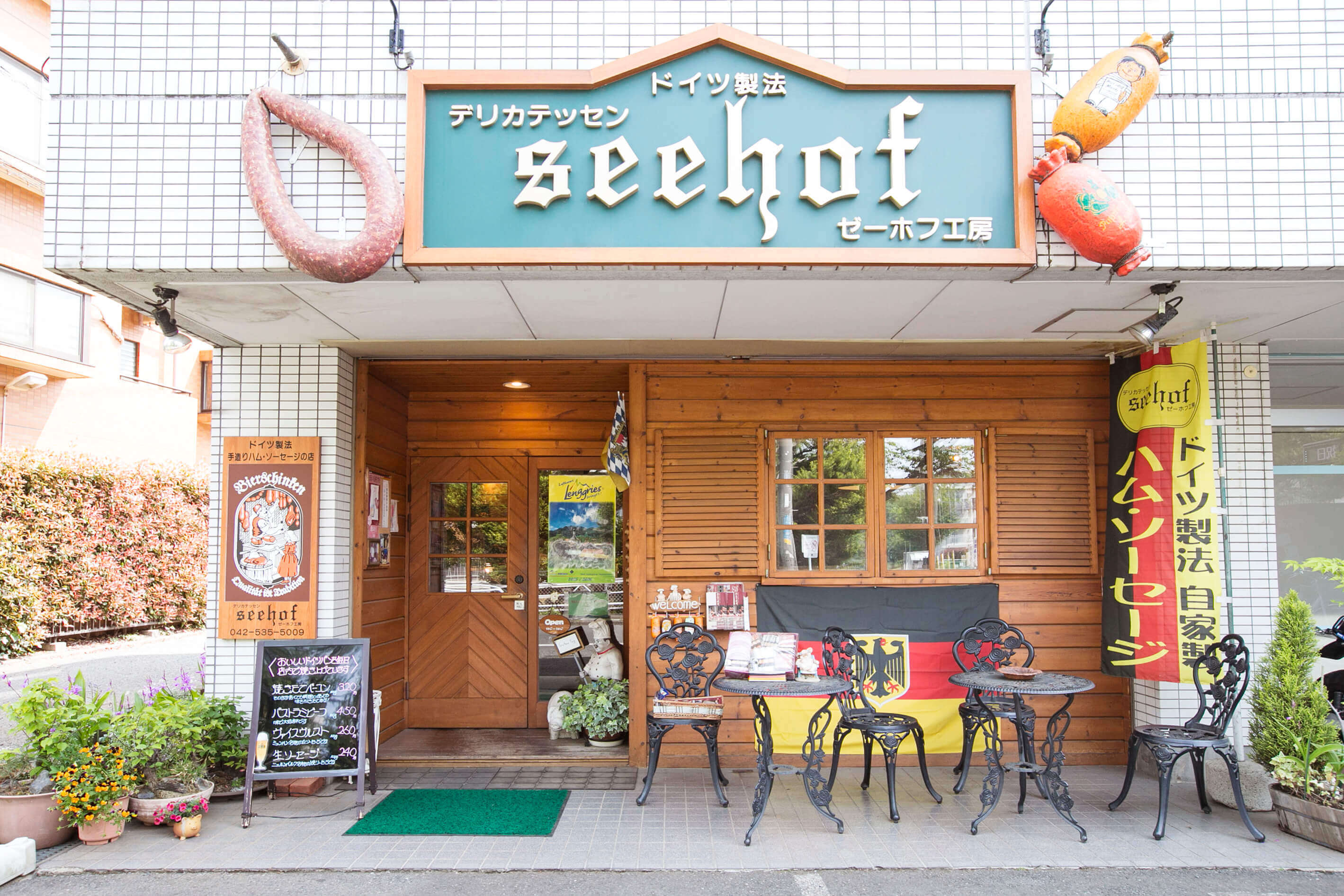 Enjoy the special combination of delicious baguettes and French wine
LION D'OR
The Bakery, Mugiko Seipanjo
Crown Bakery
Bakery & café BAKUBAKU
Chateau Vignol /
AOC Entre-Deux-Mers
2,500 yen (excluded tax)

Bordeaux Blanc has fragrant aroma, fresh fruity flavor and pleasant taste.
Dom.de l'Arjolle
Equilibre/Chardonnay
2,000 yen (excluded tax)

You can enjoy a delicacy of mellow honey aroma, oaky impression, and ripe fruit flavor.
Dom.de l'Arjolle
Equilibre/Merlot-Cabernet
2,200 yen (excluded tax)

It is savory and rich taste red wine, which is well balanced by tannin.
A baguette of the baker, Mugiko Seipanjo
210 yen (included tax)
The baguette, which is made of Japanese domestic flours, grinded by a stone mill, is baked after the long fermentation.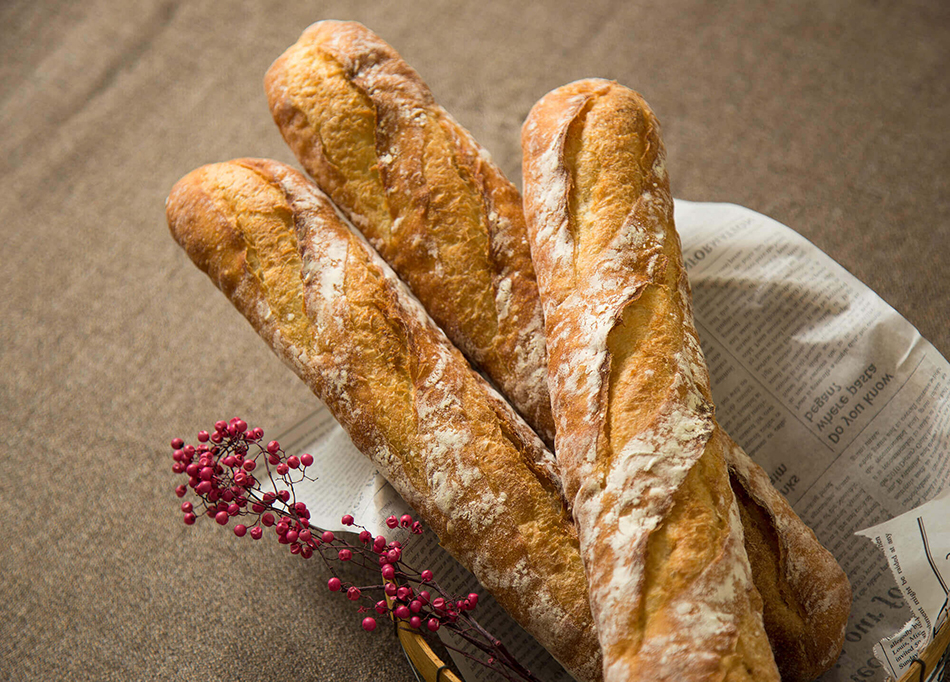 The Bakery, Mugiko Seipanjo
Being fully aware of the texture and the flavor of the bread, the bakery makes safety and secured bread, using Japanese domestic flours.More details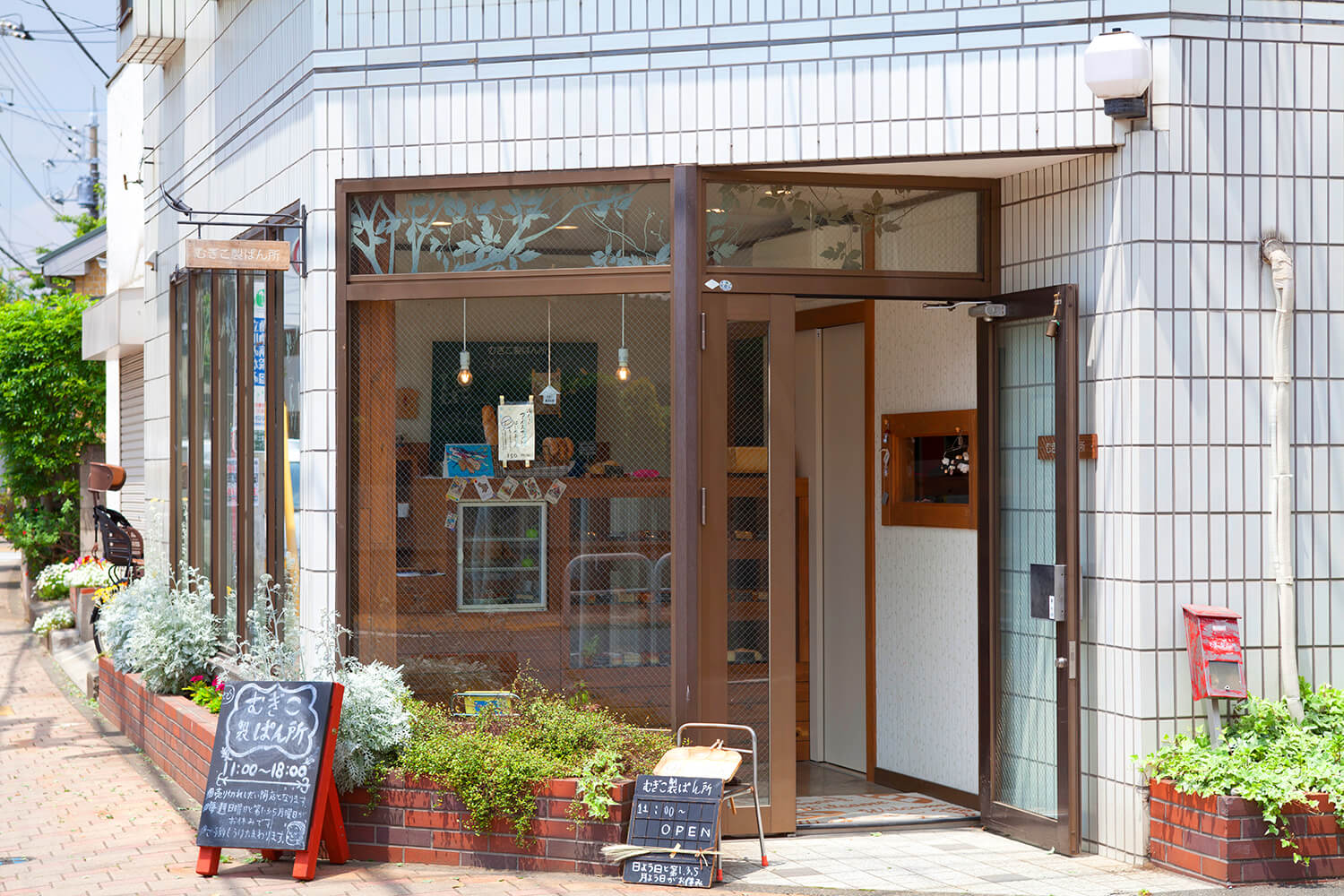 A batard, similar to a baguette, of Bakery & café BAKUBAKU
180 yen (included tax)
The more you chew, the more depth of the batard flavor can be enjoyed, which goes with red wine.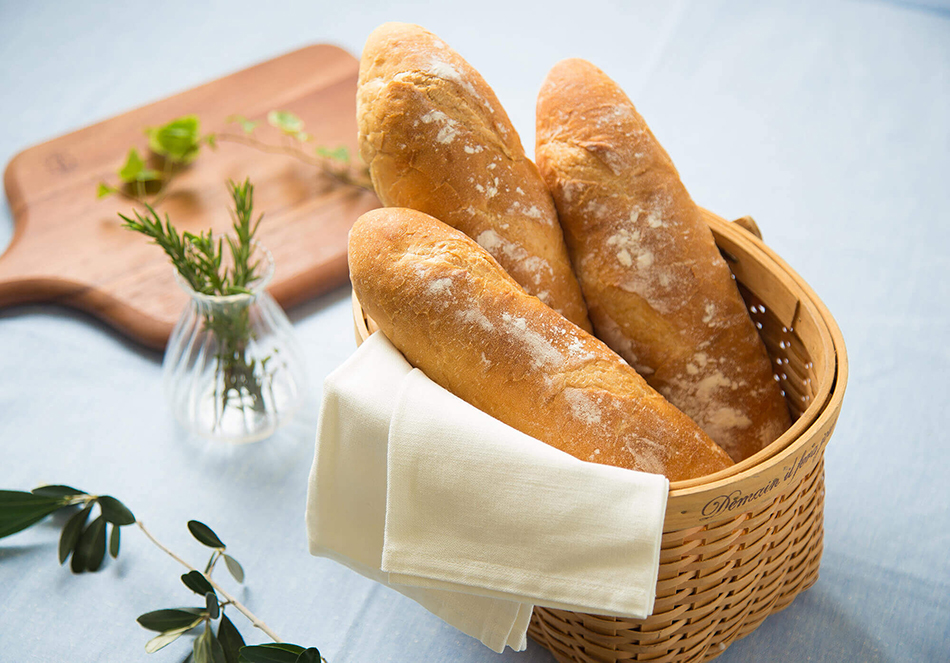 Bakery & café BAKUBAKU
The bakery is run by Social Welfare Corporation and offers its jobs for people with disabilities. You can eat the bread and pizza at the bakery.More details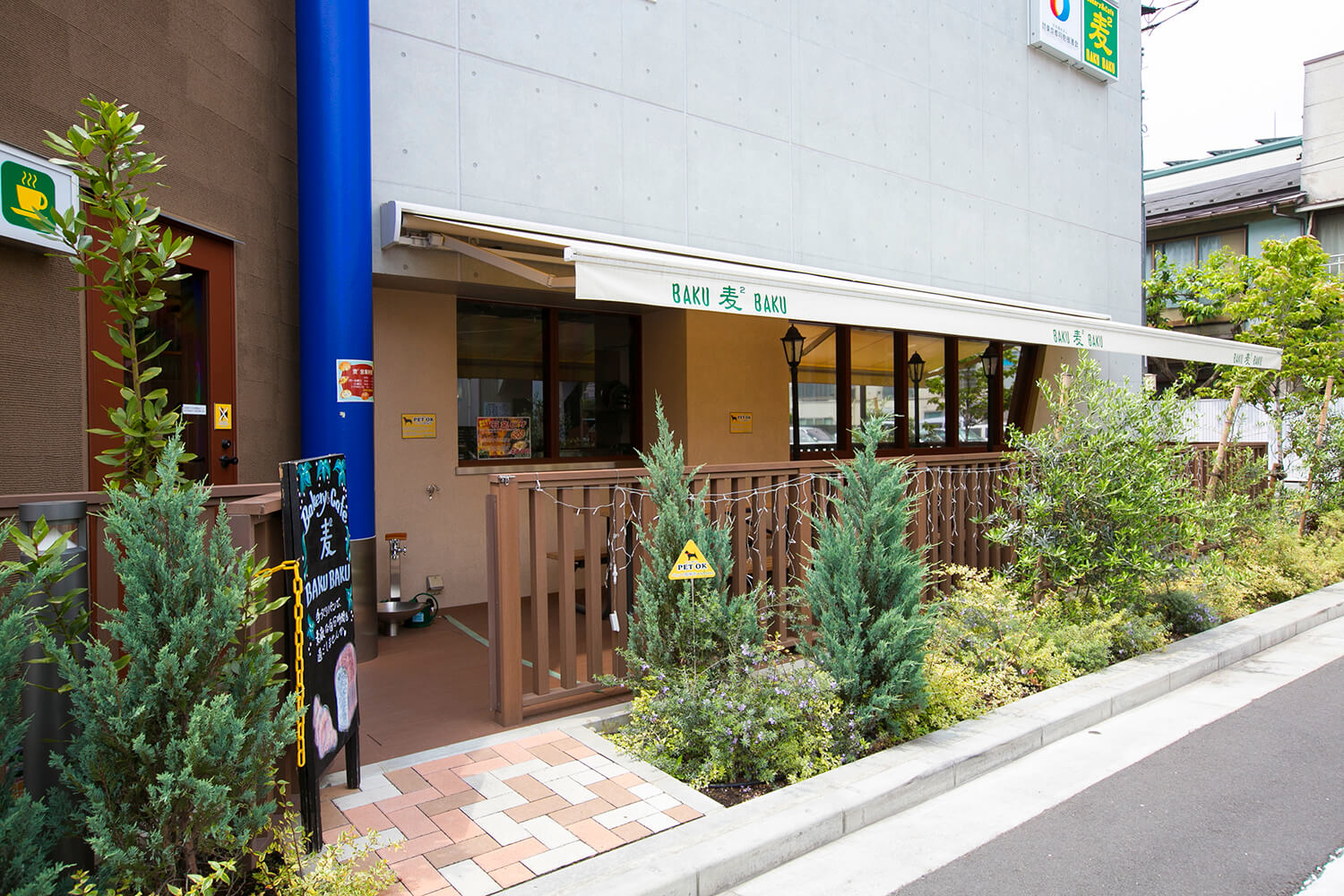 Batard of LION D'OR
250 yen (included tax)
The aroma and salty and acid flavor of the wheat bread will stimulate your appetite.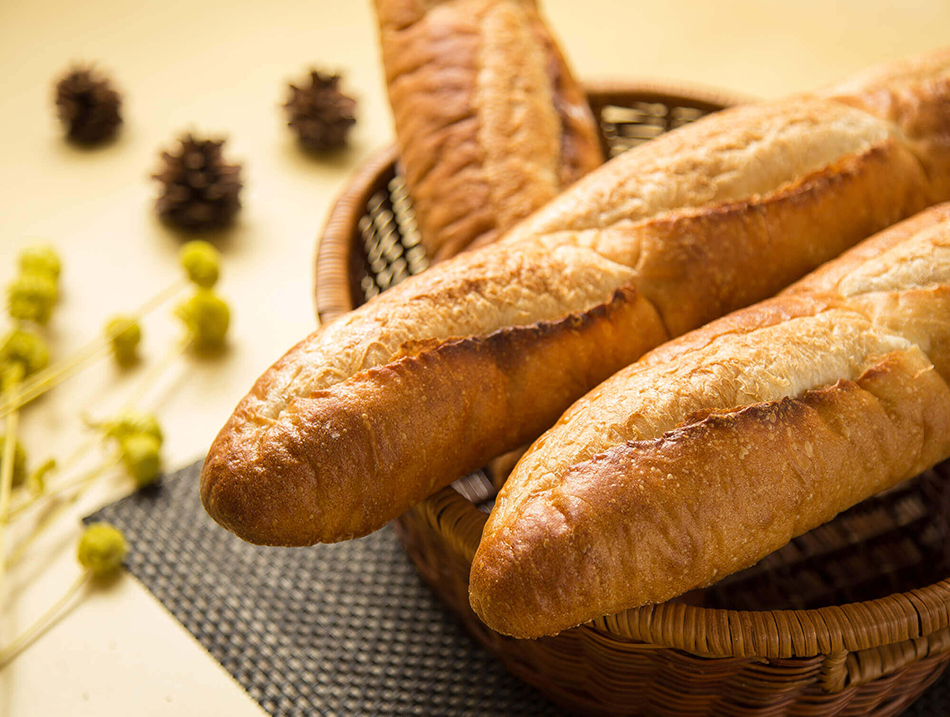 LION D'OR
The curry bread is very popular in the shop. The shop keeps making an effort to deliver healthier bread to many people.More details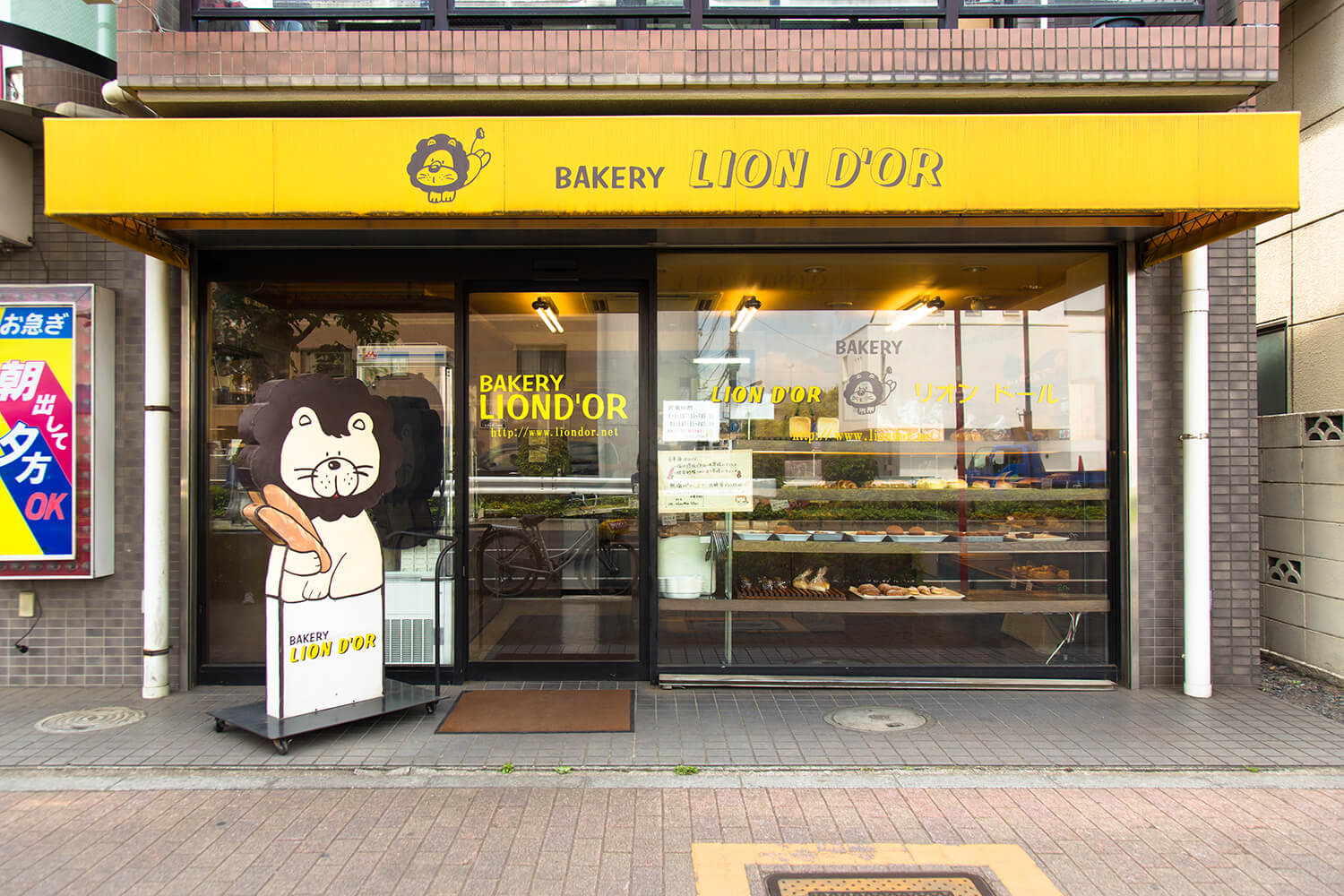 A baguette of Crown Bakery
263 yen (included tax)
A baguette with crispy texture and natural sweet taste is made by Japanese domestic flours.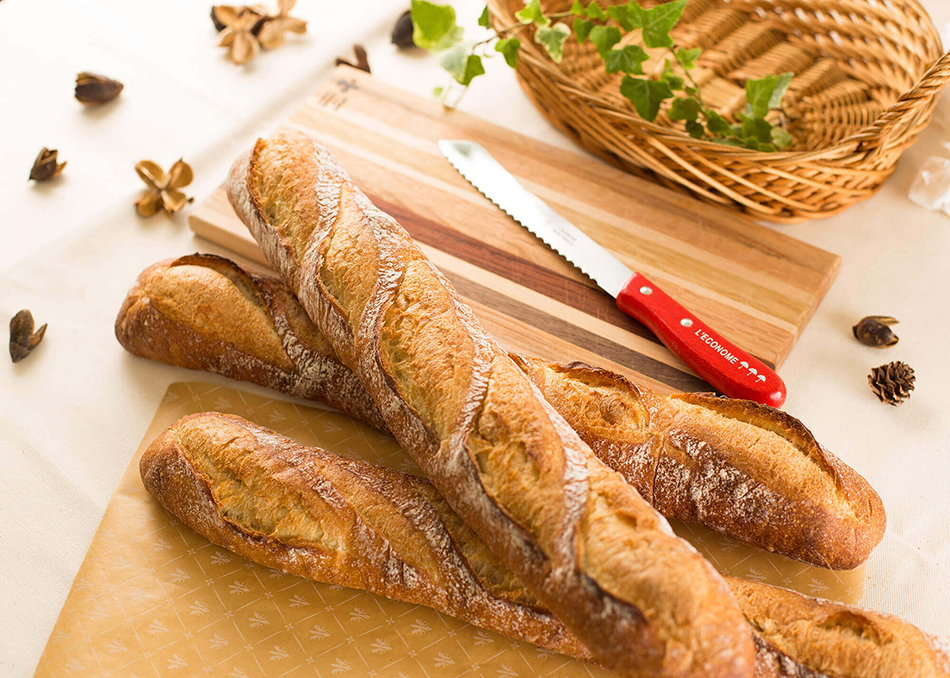 Crown Bakery
The bakery, serving 70 kinds of bread all the time, is very popular in Tachikawa. You can eat the bread can be eaten at the Café.More details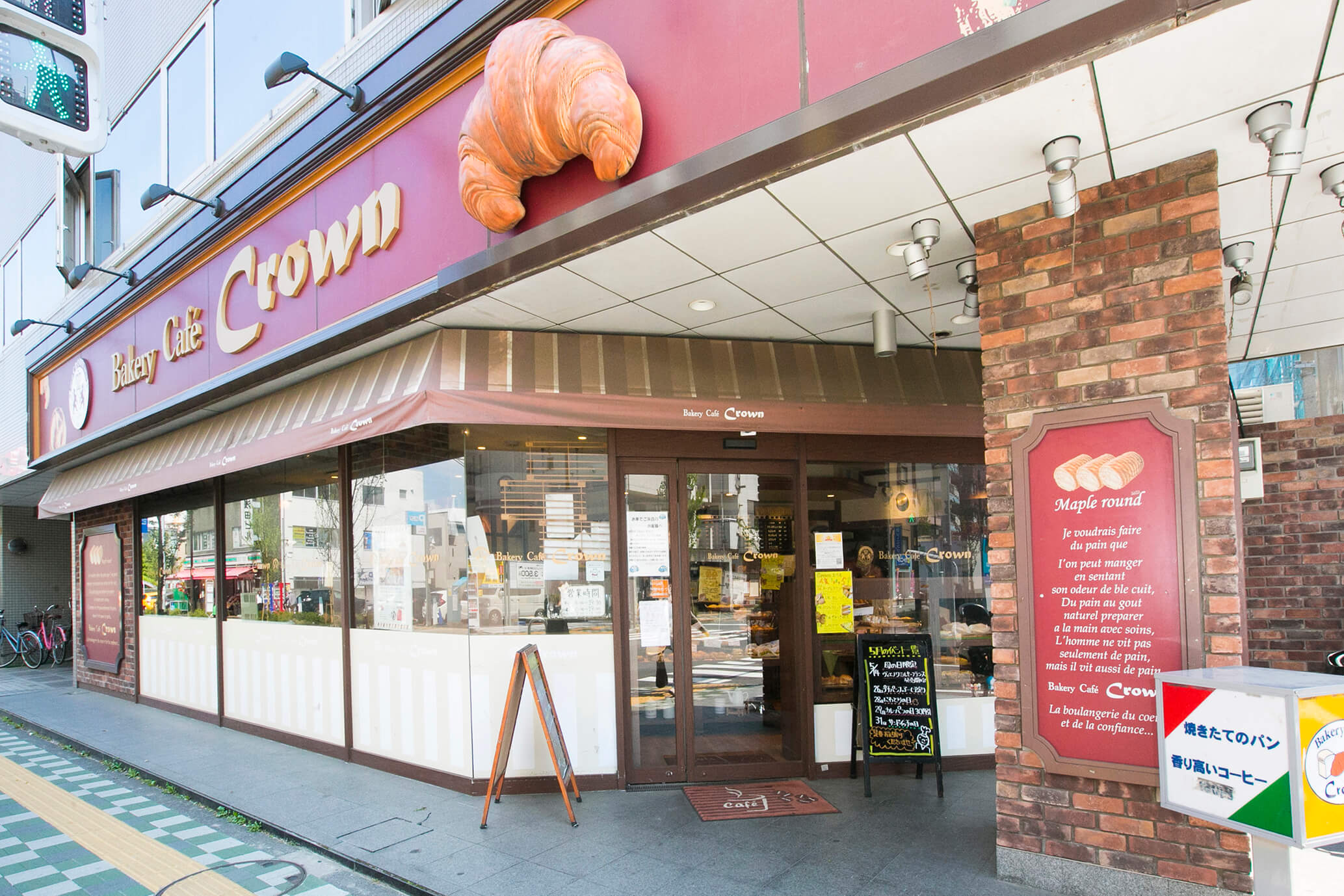 Very delicious recipe which goes with white wines
Placing a poached egg (oeufs poches) on the salad is the Lyon style. To succeed a poached egg, choose a fresh egg and add a bit of vinegar to simmering water. Slid an egg into the water and simmer the egg for 5 to 6 minutes to make soft-boiled egg, coaxing the white part of the egg to stay close to the yolk. Remove the egg from the boiling water and put it into a bowl of cold water.
Put some poultry liver into a bowl of iced water for 10 minutes, and then wipe away all the moisture to remove the smell. Add a bit of salt and pepper, and sauté it with rosemary. The aroma of the herb will stimulate your appetite.
Prepare vinegar and oil dressing. Make the ratio of the oil and the vinegar 1 to 4.
Adding some Dijon mustard to the dressing is Bistro Saito style. Add the sautéed liver, thick slice of sautéed bacon, some small pieces of garlic toasts and the poached egg to your fresh green salad with chopped parsley.
Lyonnaise Salad
Ingredients (Four servings)
1/3 of a whole lettuce
Bacon 100g
1/3 of a whole of sunny lettuce
6 slices of garlic toast
1/3 of a pack of green leaves
Parsley
1 pack of baby leaves
2 tablespoon French dressing
4 eggs
2 tablespoon mustard
4 poultry livers
50mL wine vinegar
A sprig of rosemary
200mL salad oil
French Cooking Class by a chef of Bistro Saito!
Let's learn real French cuisine!
Bistro Saito is a popular French bistro in Tachikawa, which once was introduced on this site. The bistro has a demonstration cooking class by the chef Naoki Saito. He teaches, with good sense of humor, some cooking tips and his techniques which cannot be learnt in any other places. The recipes and his teachings are so interesting; students would want to take some notes down. Today's menu is Lyonnaise salad that goes with white wine, real beef curry for home-made cooking, and choux pargot for dessert. The chef's humorous character has made the class more comfortable and interesting. The curry, with sweet flavor from variety of vegetables and fruits, matches wonderfully with spicy red wines.
Finished!
Bistro Saito
The bistro, with a large counter and some tables, has very cozy and friendly atmosphere.
You can enjoy very delicious and real French dishes with selected ingredients.More details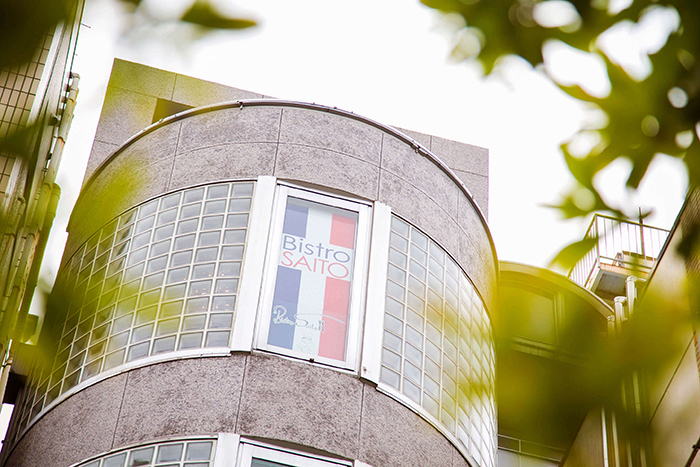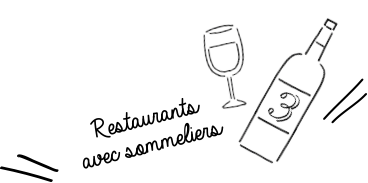 The fine restaurants where a sommelier serves you with a list of delicious wine
We recommend some good restaurants serving delicious wine and pleasant-tasting meal in Tachikawa. Each sommelier will choose for you delicious wine that goes with Italian dishes, French dishes and Teppanyaki respectively.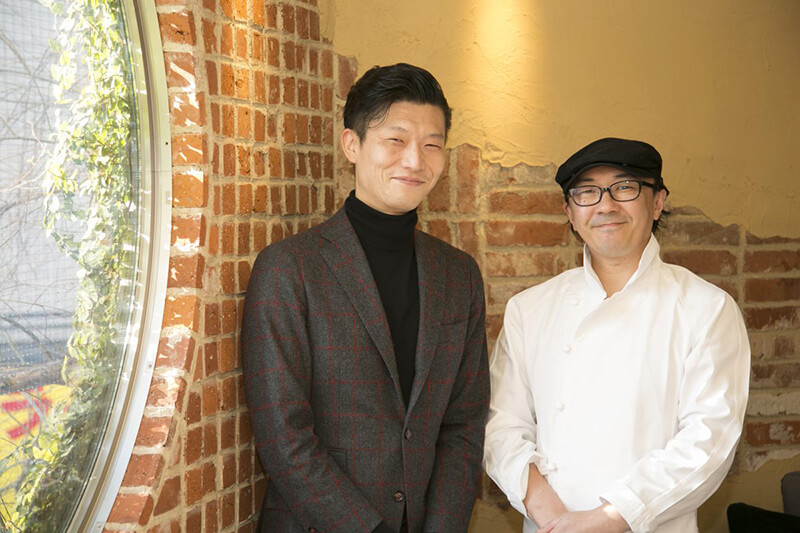 In Camera con TERRAZZA
Ristorante serving a real Italian dishes and wines
The ristorante serves sumptuous cuisine which uses a variety of selected seasonal ingredients, decorating the dishes beautifully like a piece of art. The cuisine and wine course is popular. The sommelier selects a perfect Italian wine from 70 to 80 bottles in the wine cellar to pair with the dishes.
More details
Tre Monte
You can luxuriate in exquisite Italian dishes and superb wine in an elegant atmosphere.
Relish selected seasonable dishes throughout Japan and pleasant wine in the luxurious atmosphere. Enjoy the full-course-dinner where sommelier selects perfect wines from 350 bottles for the dishes. There are various kinds of wines including rare bottles at reasonable prices.
More details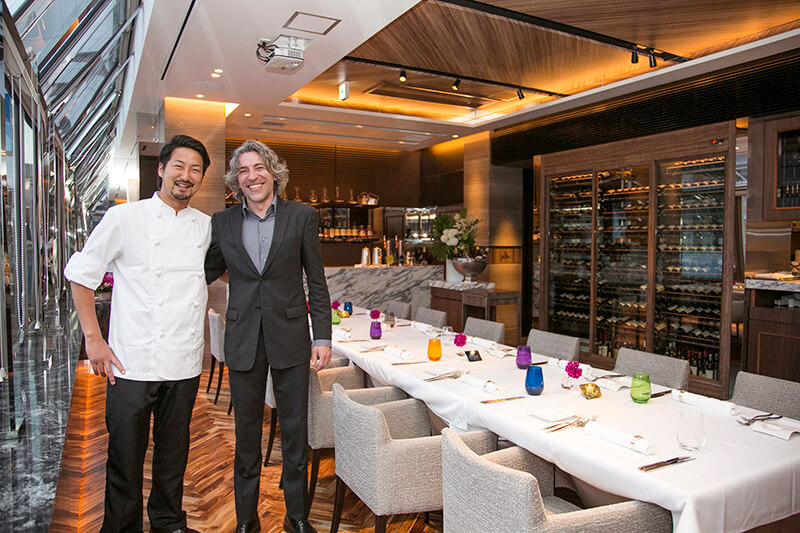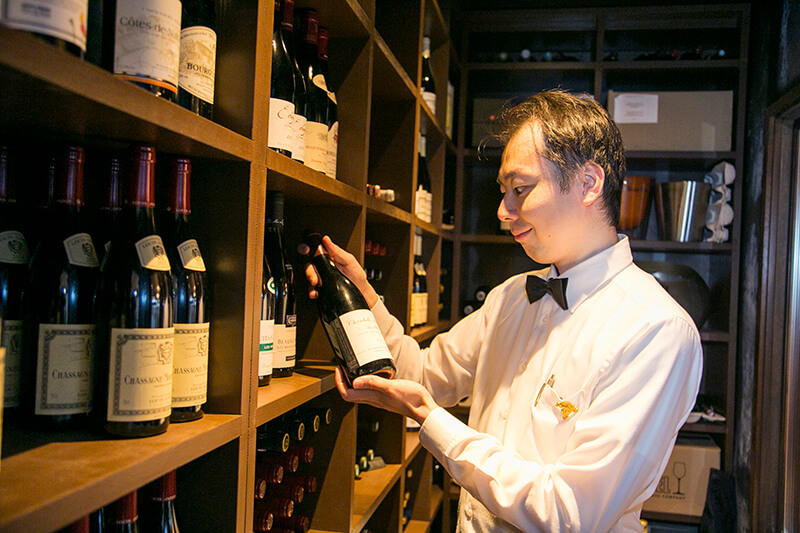 Brasserie Amicale
Brasserie Amicale is a French restaurant which resembles Paris 16e. Marriage between meal and wine can be enjoyed.
It is the brasserie serving a variety of a la carte dinner and 100 bottles of French wines.
When having a dinner in the atmosphere of a scene from a French movie, one can enjoy the feeling of Parisienne. The restaurant is filled with the preferences of the owner, who is also a sommelier.
More details
Teppanyaki Senju
The chef with professional dexterity of French dishes is changing the world of Teppanyaki with superb wines.
The owner, who is also the chef and the sommelier, has learned viticulture in France. His skillful performance to grill the selected kuroge-wagyu, highly marveled Japanese beef, on the steal grill will surprise you. The stake with mouthwatering flavors and his
selection of organic wines make a wonderful match!
More details