Serving popular deep-fried curry bread and developing various types of breads that are good for health
This bakery has a long history of more than 20 years running in Tachikawa. The owner, previously an office worker, was strongly impressed with the bread in a bakery during his stay in France. So he came back and opened this shop here. Based on customer reviews, the most popular item in this bakery is the "deep-fried curry bread". Now, let's visit this bakery for an interview!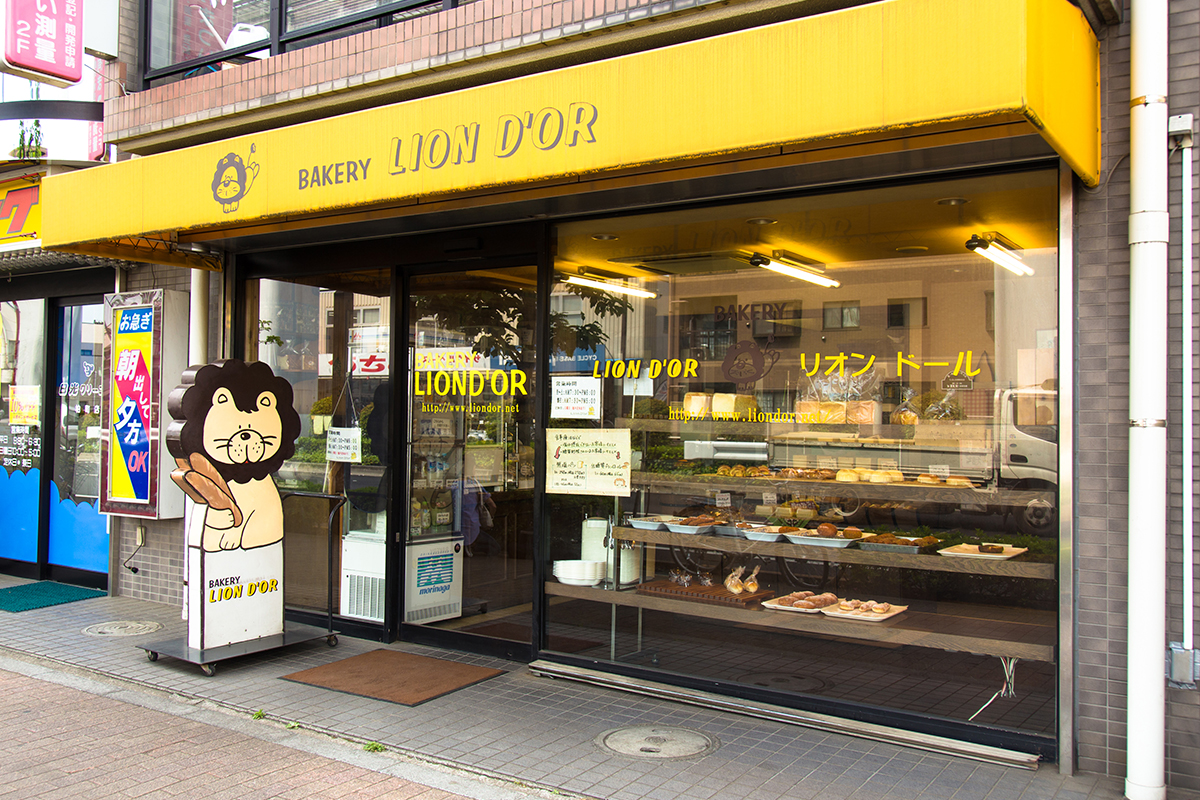 This bakery's trademark is a lion holding loaves of French bread. Isn't he cute?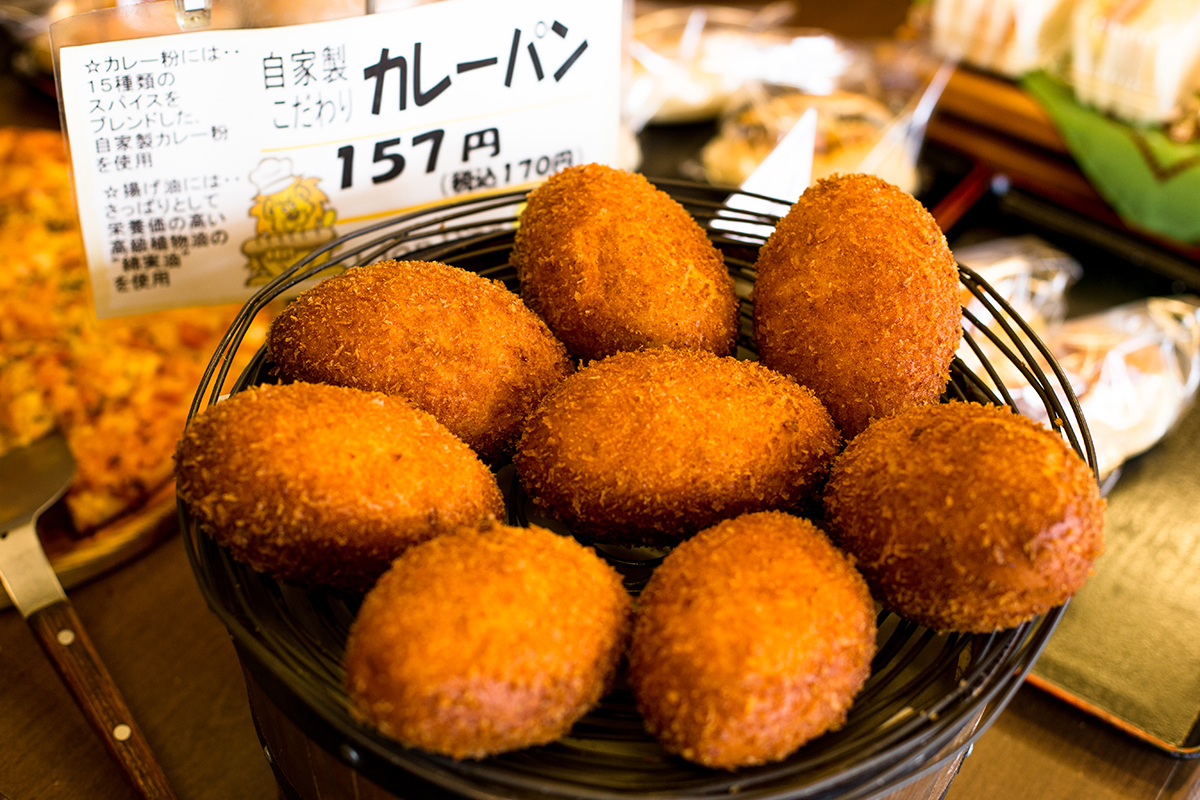 The very popular deep-fried curry bread is priced at 170 yen (tax included). It is blended with 15 types of spices. The master says that the nutrient-rich, plain cottonseed oil which has no taste nor smell is a key to keeping this bread crispy!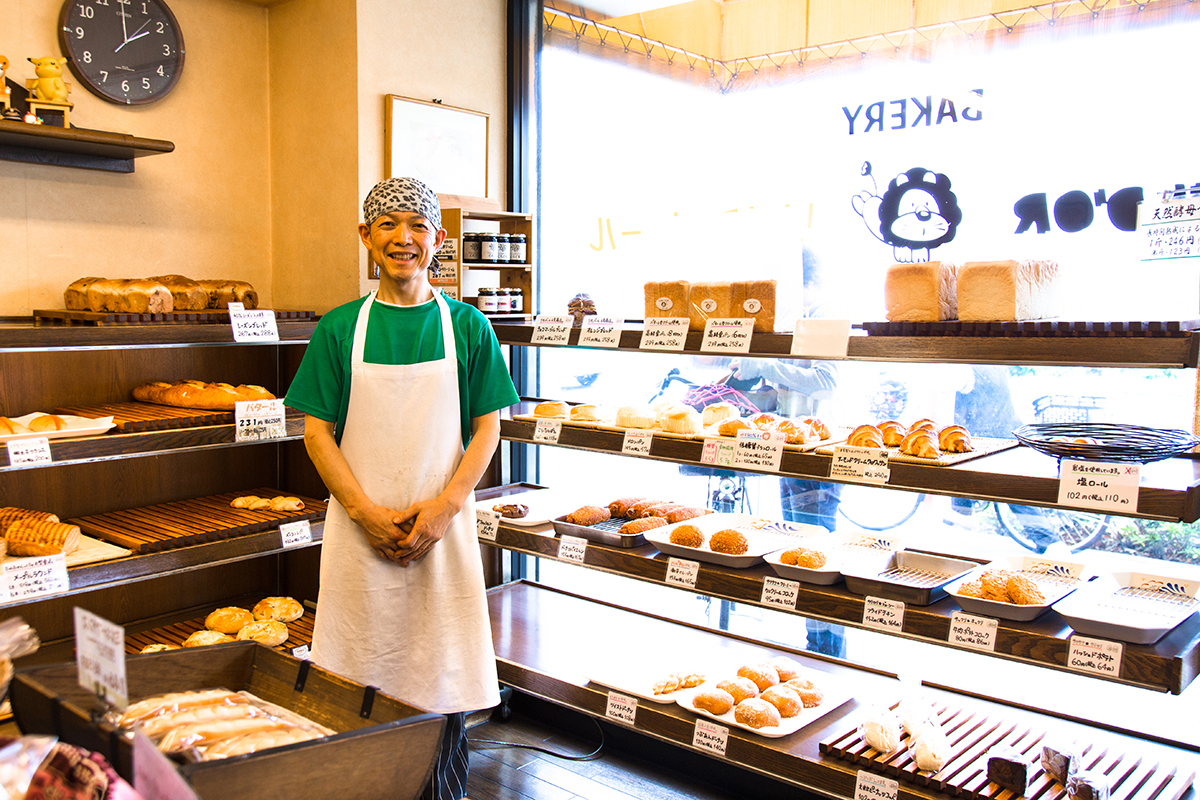 This is Mr. Yokouchi, master of this bakery. It has been 21 years since he opened this place. "Safety and security are our motto. We are always serving fresh breads!" says the master.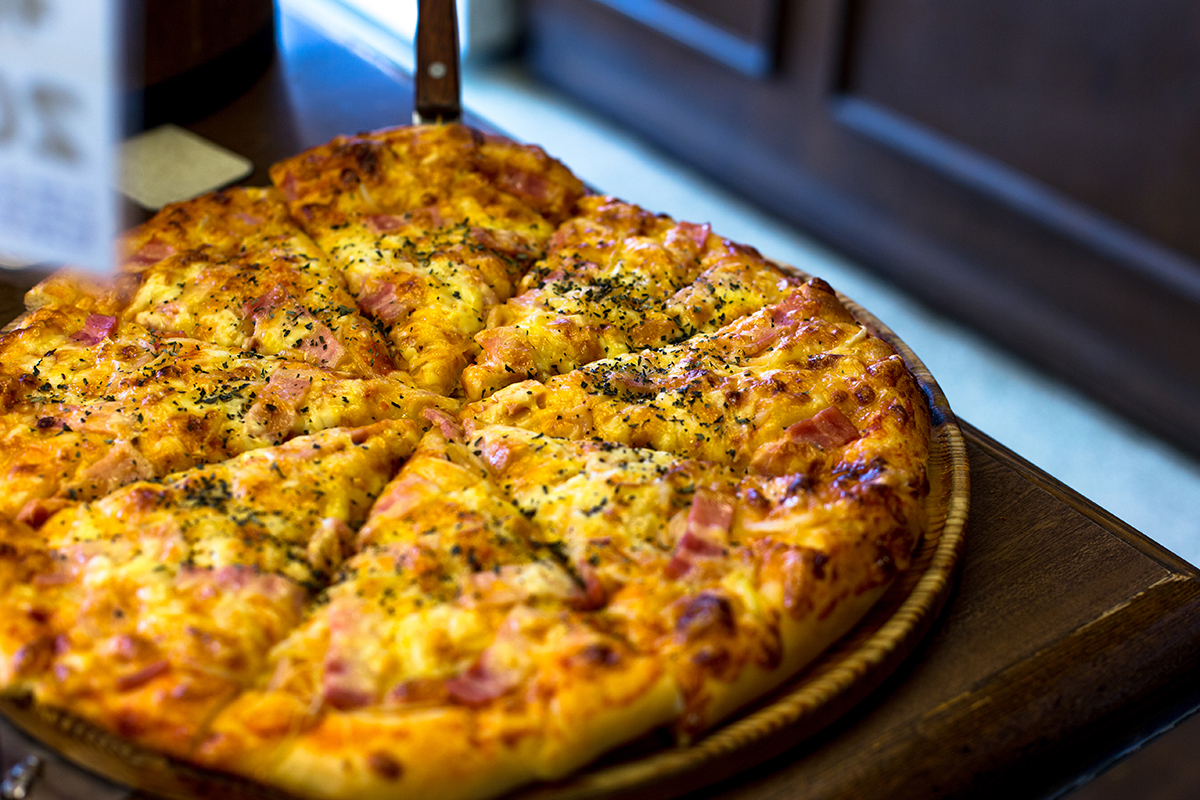 The pizza dough is handmade.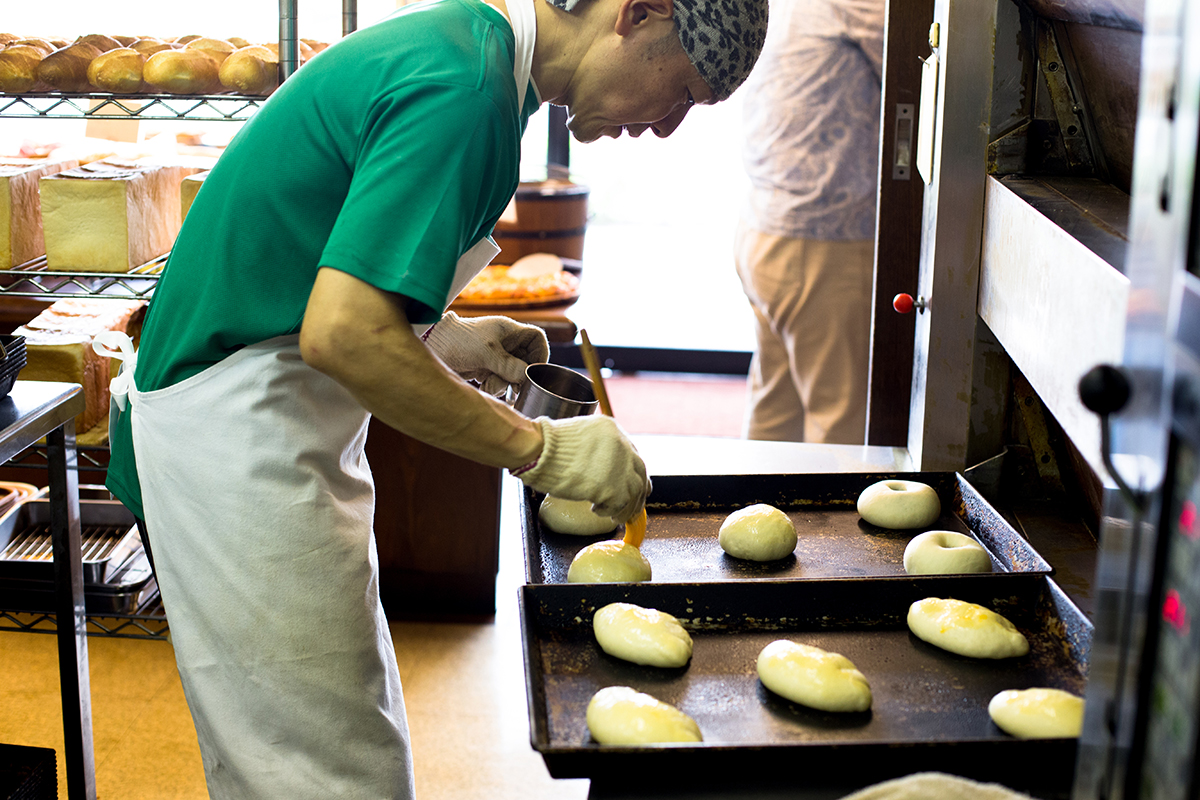 All the breads that are hot from the oven are put on the shelves for sale.
The master has always been good at making things by hand. He says he also likes to cook as well as indulge in do-it-yourself carpentering. During his trip to France while he was an office worker, he encountered one delicious French bread, which became the first opportunity to change his life. "Bread there was completely different from the ones I've had before. It was crispy and had a good flavor of wheat flour. Plain bread, without toppings or spreads, was tasty enough. I said to myself that I wanted to make bread like this," he says.
Since then, he spent time learning how to bake and finally reached the stage to open a shop. His bakery has completely become one of the most popular places in town now. The stream of customers aiming for the bakery's most popular deep-fried curry bread is never ending! One of the master's future desires is to make more varieties of bread which are good for health. "My customers were in their 30 to 40's when I opened the bakery, but naturally, they are getting older now. As a huge hospital has moved near here, from now on, I would like to bake saltless or low-sugar bread which is safe for those who are sick or have to undergo treatment," he says. He also says wants to continue pouring his heart into baking while enjoying the rapport he has with his customers.