A premium sushi experience with a story to tell!
This sushi shop, which has been running for about 70 years near the south exit of Tachikawa station, is always crowded with regular customers. This time, we went to visit this place to find out the reason for its long-lasting patronage from local citizens.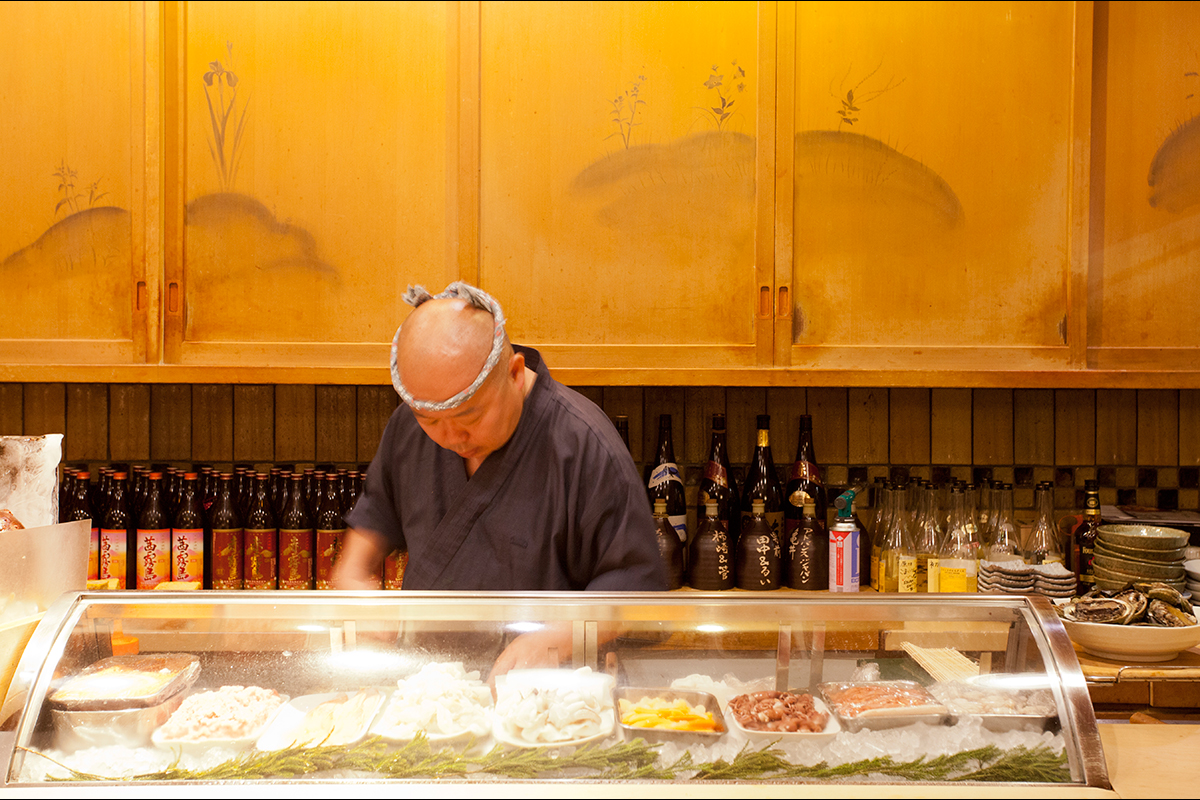 This is Eiichi Yoshimoto, the owner who manages this shop. He is the third-generation master who took over his grandfather's business. As you can see in this photo, he creates an atmosphere of a natural-born sushi master!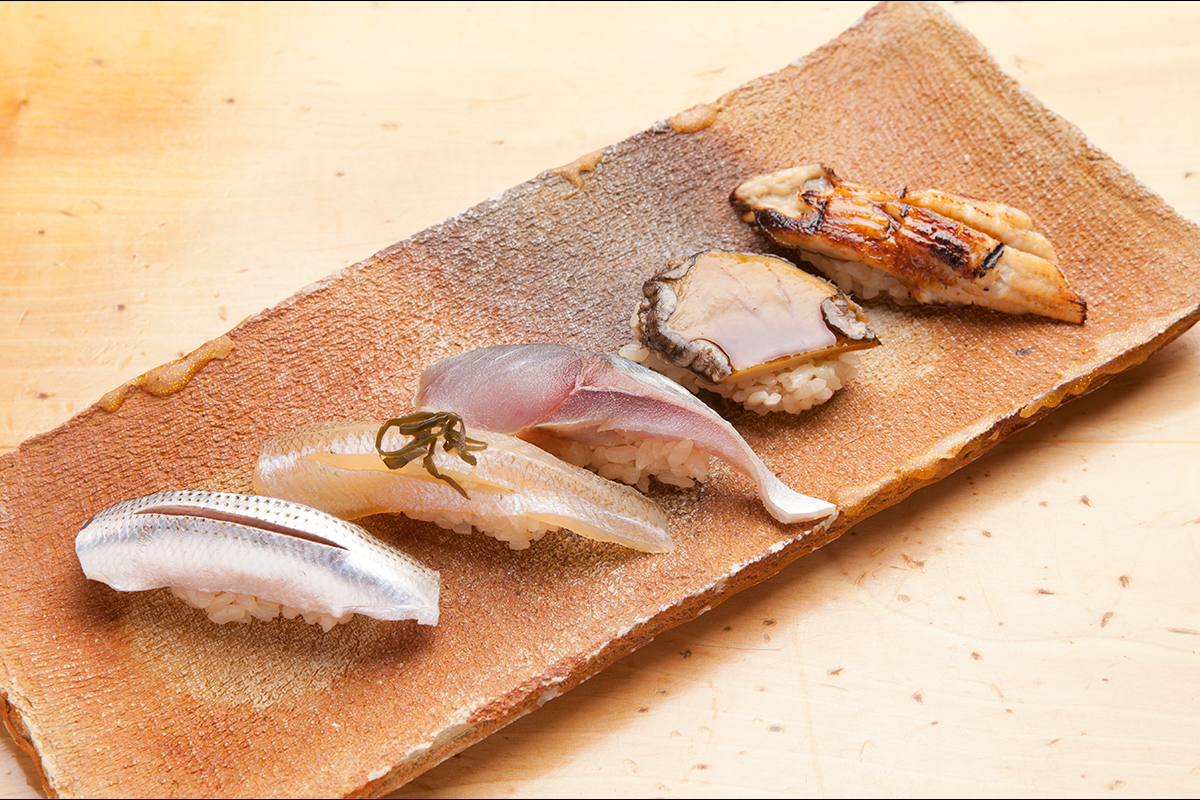 Toppings of the chef's choice. From the left: whitings, mackerel, steamed abalone, and conger. The mackerel is perfectly soaked in vinegar. The abalone is cooked adequately, preserving its delicate chewy texture. Red vinegar (made from matured lees) is used for the rice. The menu is priced at about 2,000 yen (depends on market value).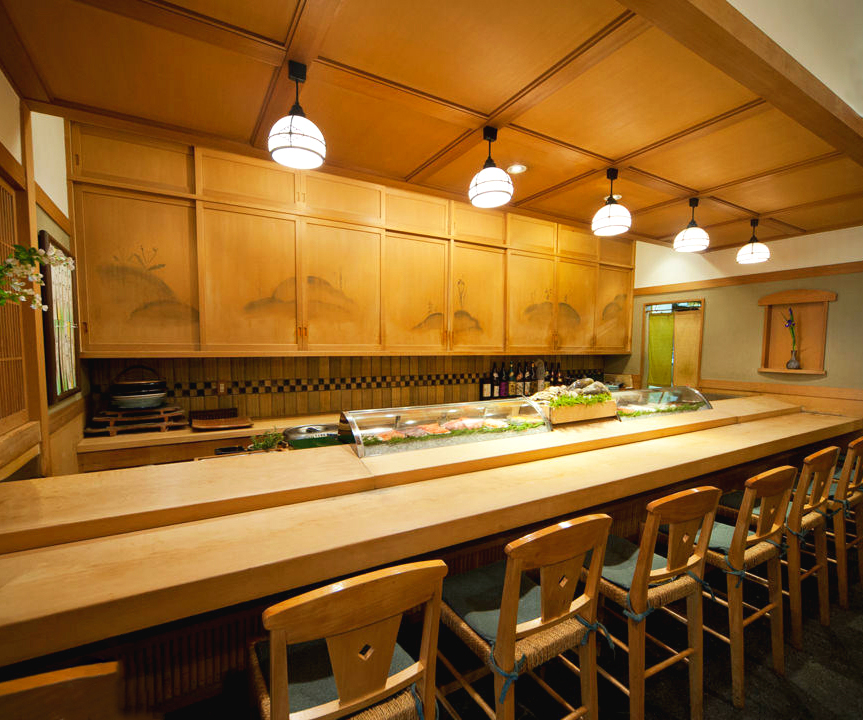 Toppings of fresh fish purchased from Tsukiji are lined up at the counter. Only customers seated at the counter can have the privilege of choosing their sushi from the bar. The shop also has table seating and Japanese-style tatami rooms.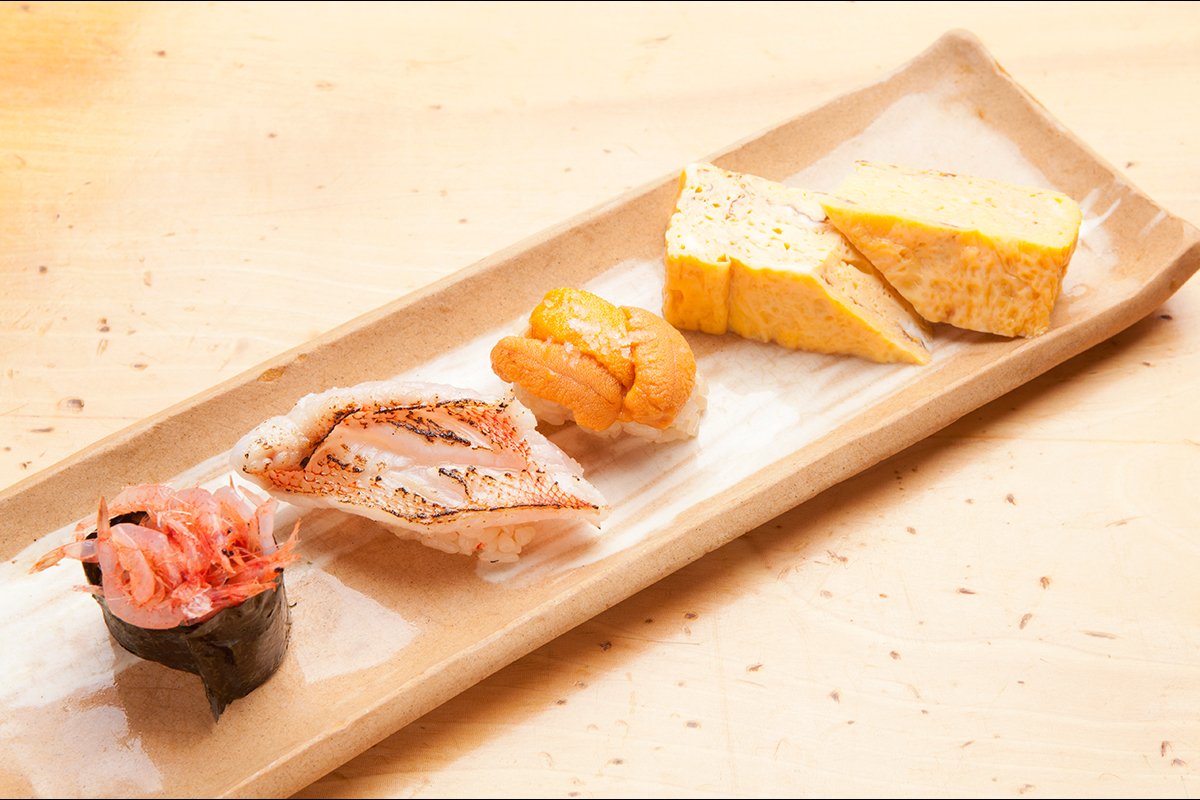 Sakura shrimp (sergia lucens), kinki fish (thornhead), salted sea urchin, dashimaki tamago(Japanese omelette). The kinki fish is of exquisite taste. The salty flavor works well with the sea urchin! This dish is priced at about 1,700 yen (depends on market value).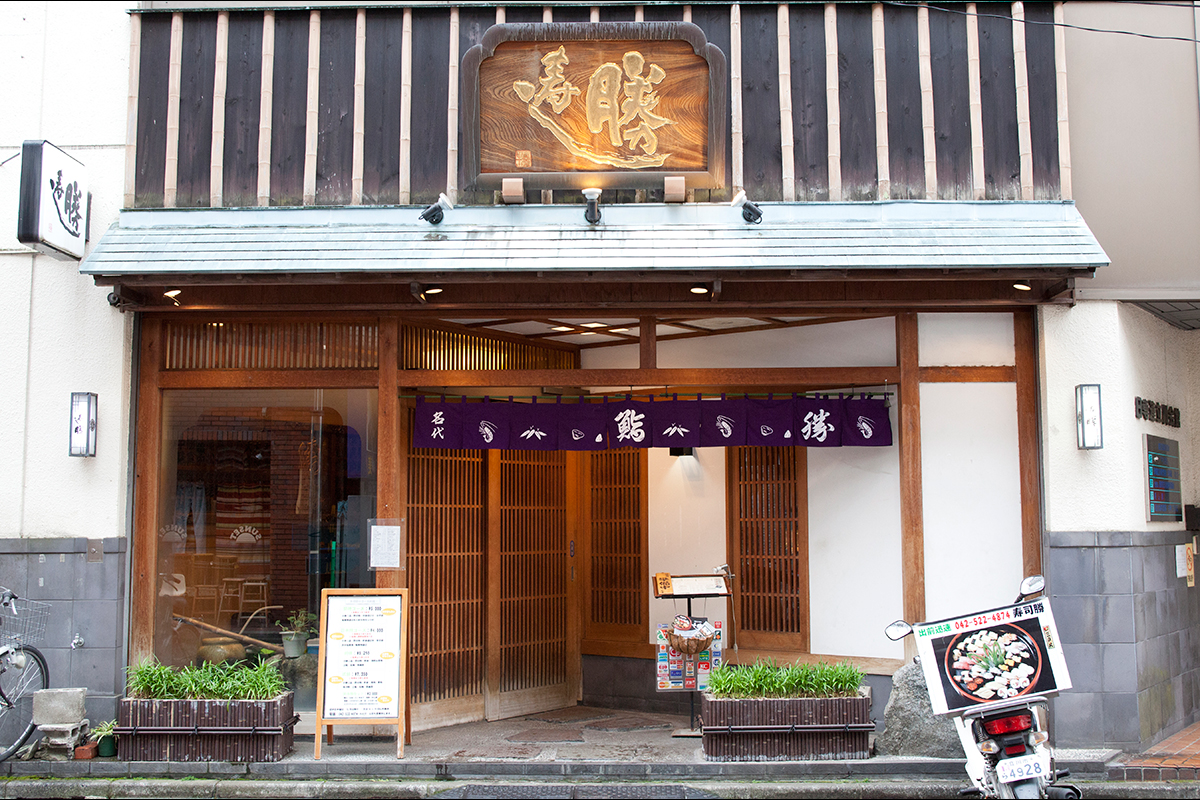 The stately shop front with a history of 70 years. You will feel that you are visiting a typical sushi shop!
It has been 6 years since Mr. Yoshimoto succeeded this shop. "We have many regular customers from my father's generation. And, after I took over, we started to see more younger customers. My daily task is not only to purchase fresh fishes, but also to look around two to three wholesale places in the market to find good fishes to determine the menu of the day. One thing we can be proud of is that the shop serves not only sushi but also a variety of à-la-carte dishes," he says. He is meticulous in his preparation of the sushi menu, like how he pickles blue-backed fish in vinegar or simmer it in seasoned stock, or pickles horse mackerel in vinegar, or simmers cuttlefish in seasoned stock. Such techniques improve the taste of the original ingredients.
The master was born and brought up in Tachikawa, and has a strong attachment to his home area; he is happy when various groups get together at the shop. "As years go by, I will be so happy if I can continue running this shop while witnessing Tachikawa's changes and growth in the future," he says.
This sushi shop is our recommendation for those who want to taste real sushi.