CHEESE OUKOKU, the kingdom of cheese selling the most varied selection in Japan
Many people must have seen the name, CHEESE OUKOKU, in food sections of department stores. This shop orders many selected cheese products from all over the world. Did you know that its café is located in Tachikawa City? The Cheese Buffet, held once every month, is popular. We visited this shop for an interview and enjoyed the various cheeses.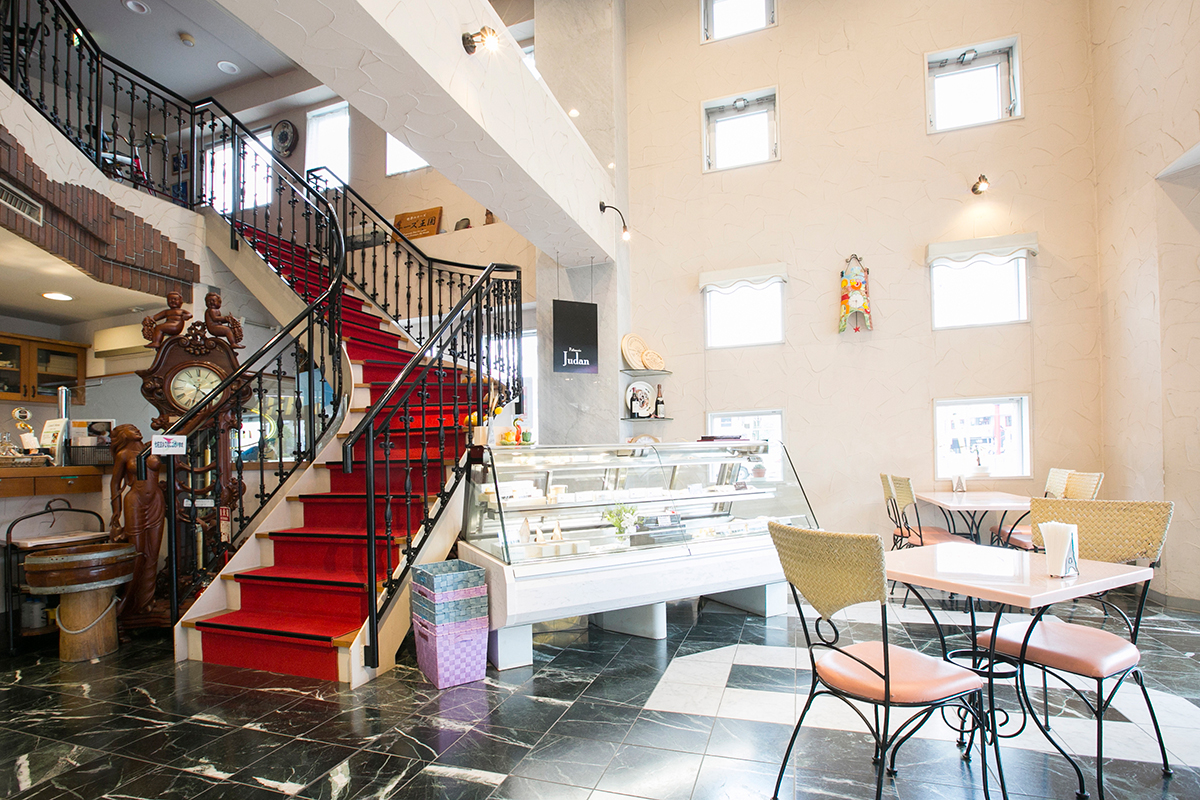 The entrance hall with its high ceiling is so spacious and comfortable!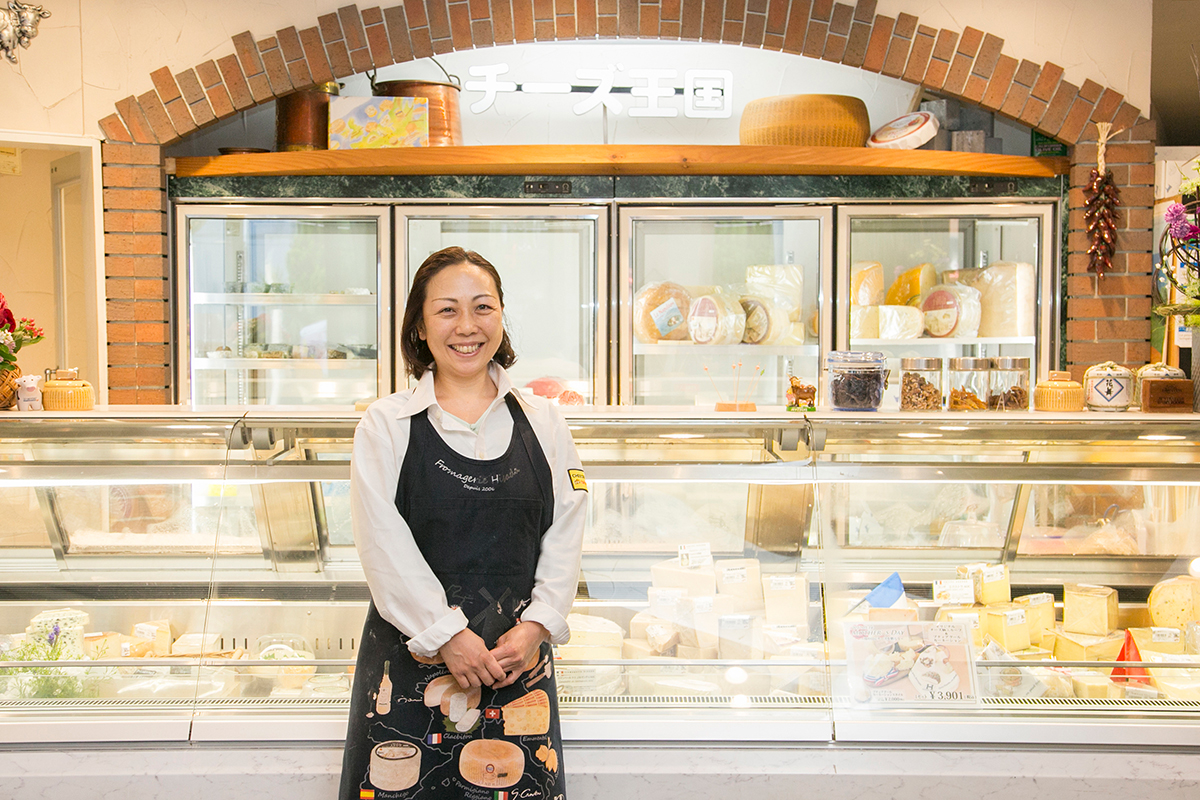 This is Yumiko Hisada, the person we spoke to about this shop. She says they directly negotiate with local cheese producers and buy various cheeses tailored to the Japanese palate. Among the many cheese shops in Japan, this shop is probably number one when it comes to the selection of cheeses.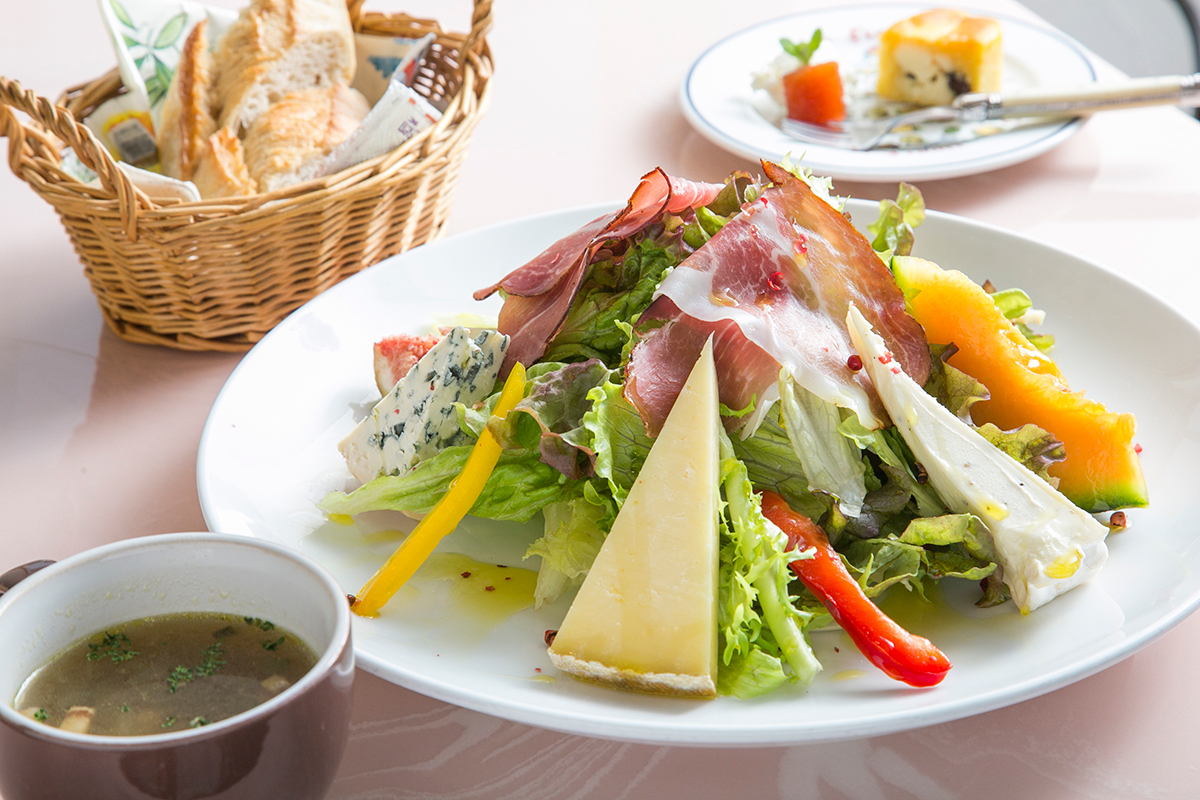 CHEESE OUKOKU's special lunch menu with vegetables and seasonal fruits topped with prosciutto and three kinds of cheese, priced at 1,500 yen (tax included).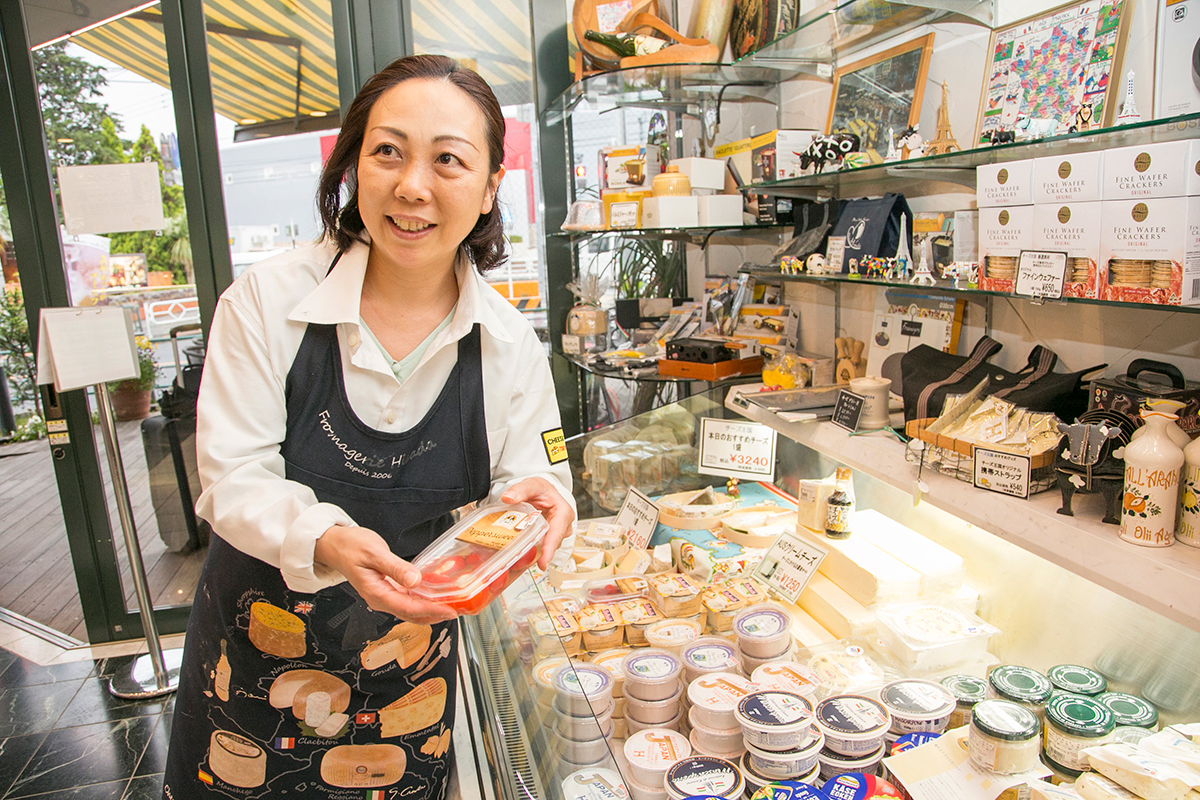 Various cheeses of their recommendation are lined in the showcase. They are imported whole, and cut immediately before they are served so that customers can always enjoy fresh and delicious cheese.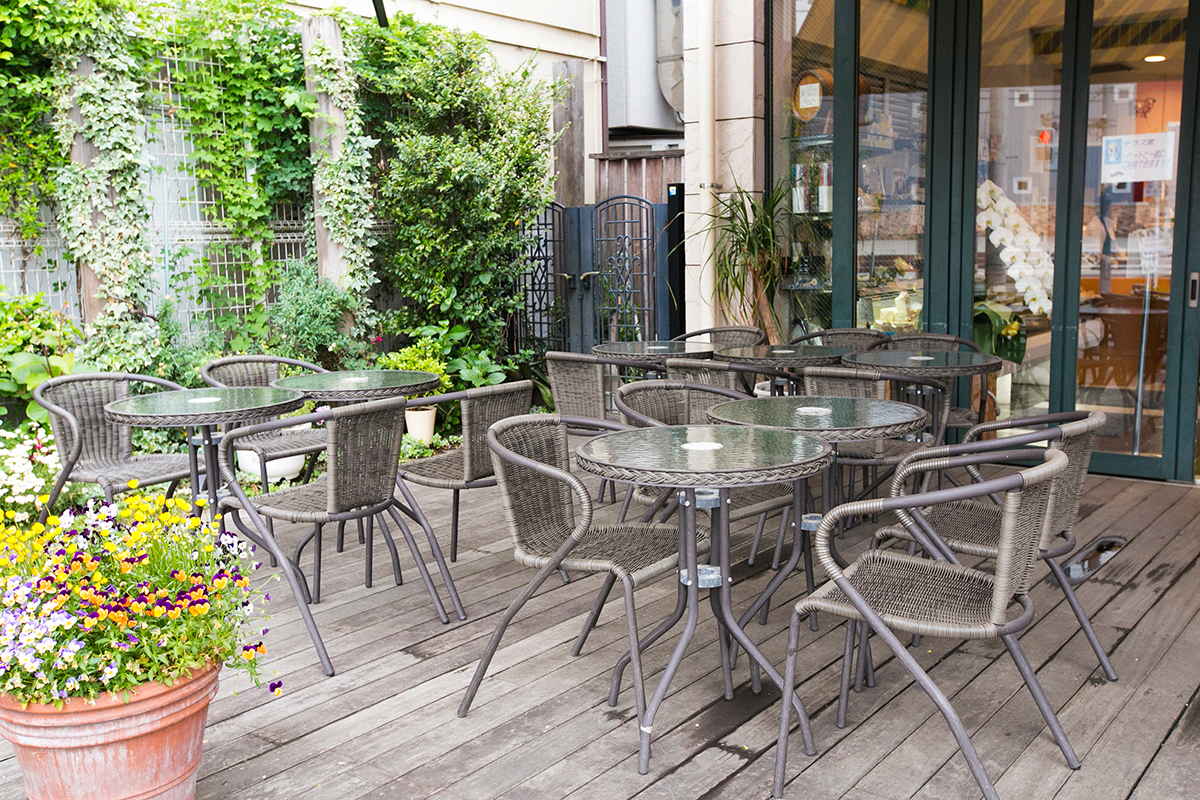 Seats on the terrace. Flowers and trees will make you feel relaxed. Isn't it cool to enjoy cheese together with wine here?
"Cheese is very good for your health. I hope everyone, from small children to the elderly, has some natural cheese as part of their breakfast every day!" says Ms. Hisada. She recommends us to taste and enjoy cheese like fruit. Now that a current health trend is to have fermented food in various ways, cheese should definitely be the one typical example. Because the lactic acid of the bacteria inside does not act without air, they import whole wheels of cheeses from contracted producers in the province of Bourgogne. Cheese ages unexpectedly when it is cut into pieces and exposed to air. So, they only cut the cheeses after receiving orders from customers. Such care preserves the flavor of the cheese. Is there anything else comparably special? She says ordinary cheese products sold in supermarkets, etc. are completely different, because the aging is over. The Cheese Buffet, held on the 11th of every month, is also popular. Why don't you visit this place to enjoy the taste of genuine cheese?