A charming hideaway Café surrounded by greenery
It is on Route 20, away from the station, but this charming spot is a popular local hideaway. The scenery outside this spot is brilliant and changes with the season. I visited this Café that serves not only great coffee but also excellent Italian dishes.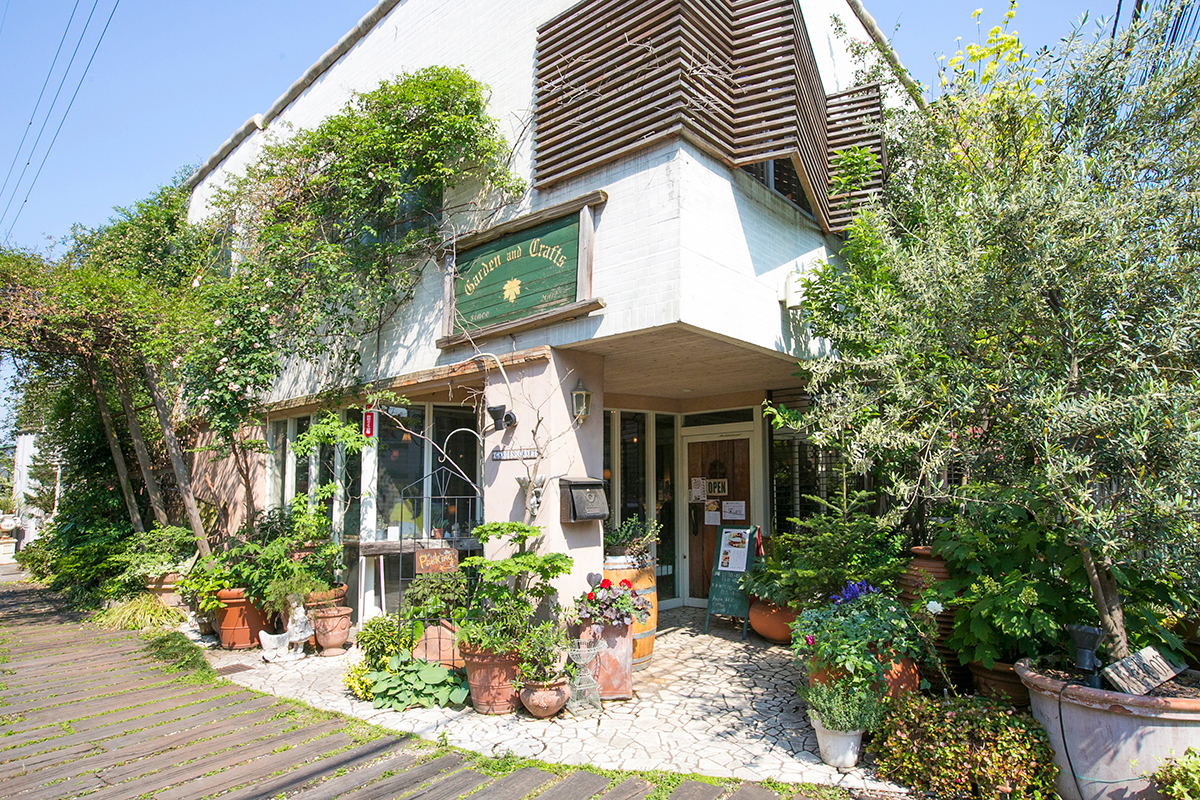 Just like its name, Garden & Crafts Café, it's surrounded by vibrant greenery. It would definitely lure you in if you were walking by.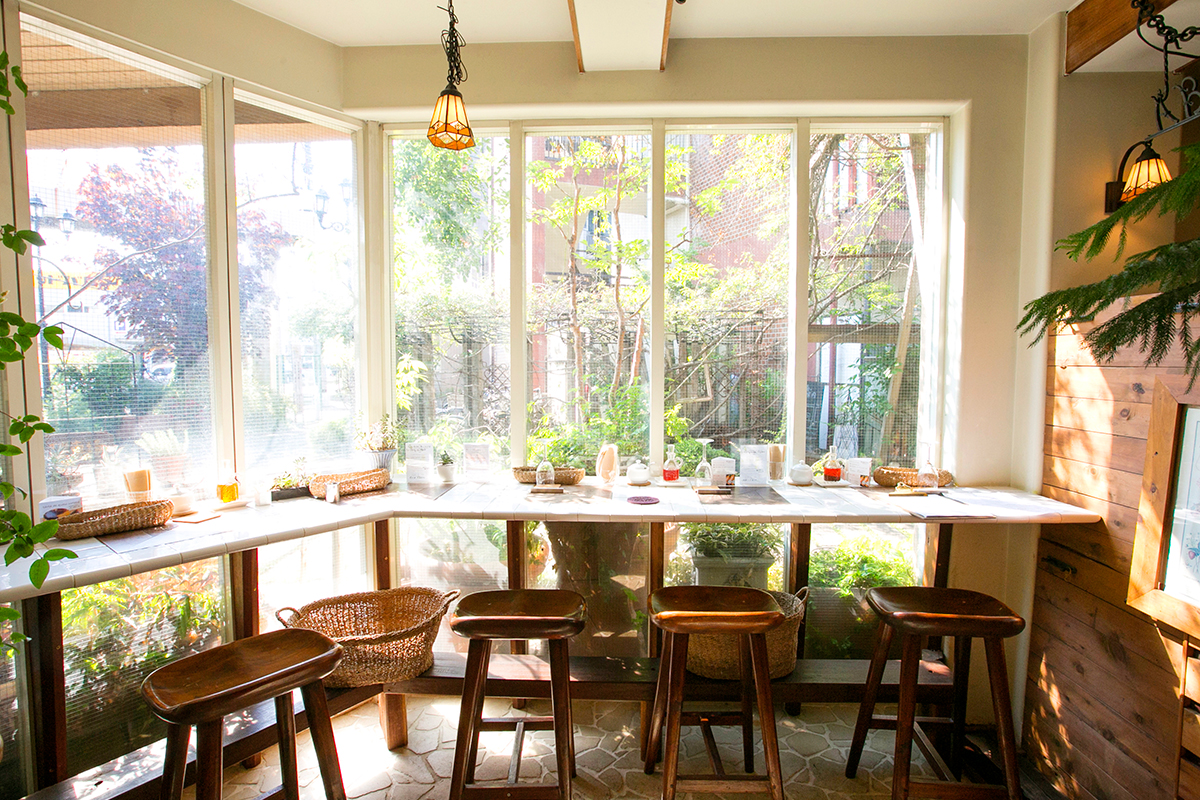 It's relaxing to sit by the window and enjoy the lush greenery. The antique-style accessories are adorable as well. It's no wonder they have many female fans.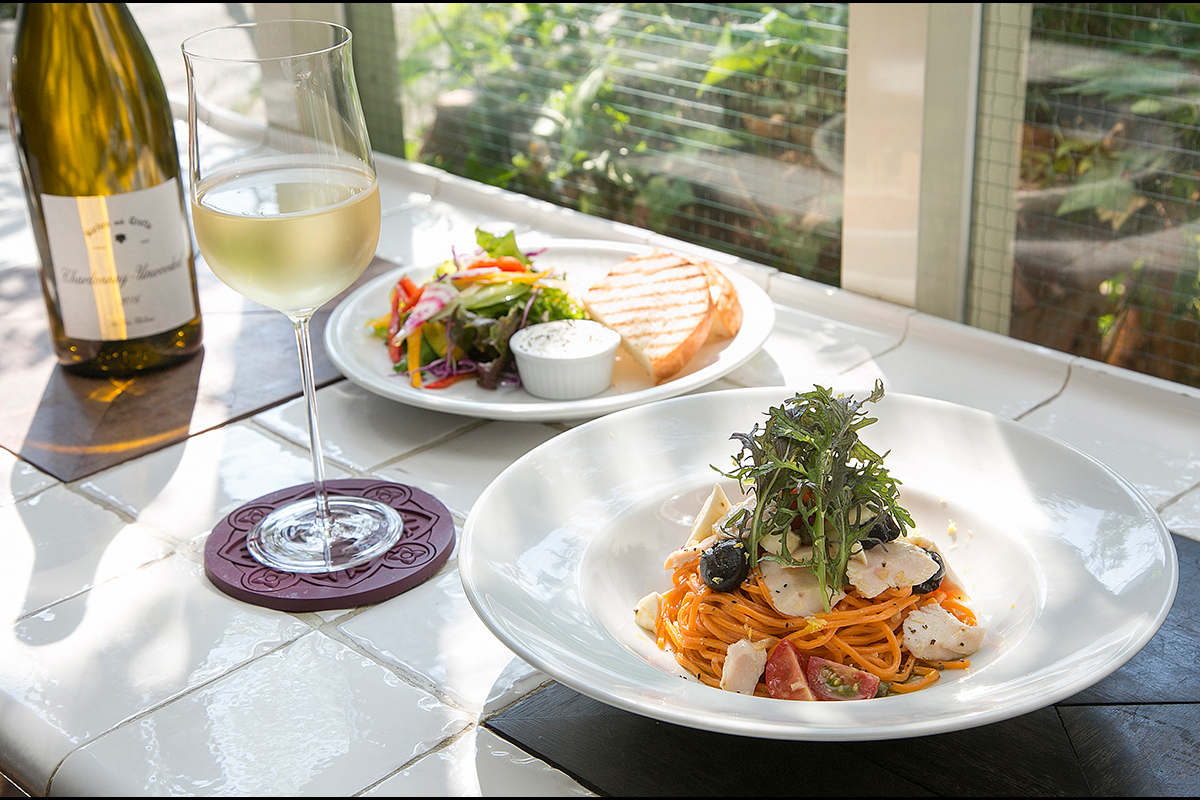 Among the items in its expansive menu, homemade pasta is one of their popular dishes. Homemade chicken ham, olive and mozzarella with anchovy sauce (left) and homemade pasta kneaded with tomatoes (right, prices tba). For 300 yen, you can add a small salad or a glass of wine (tax-included).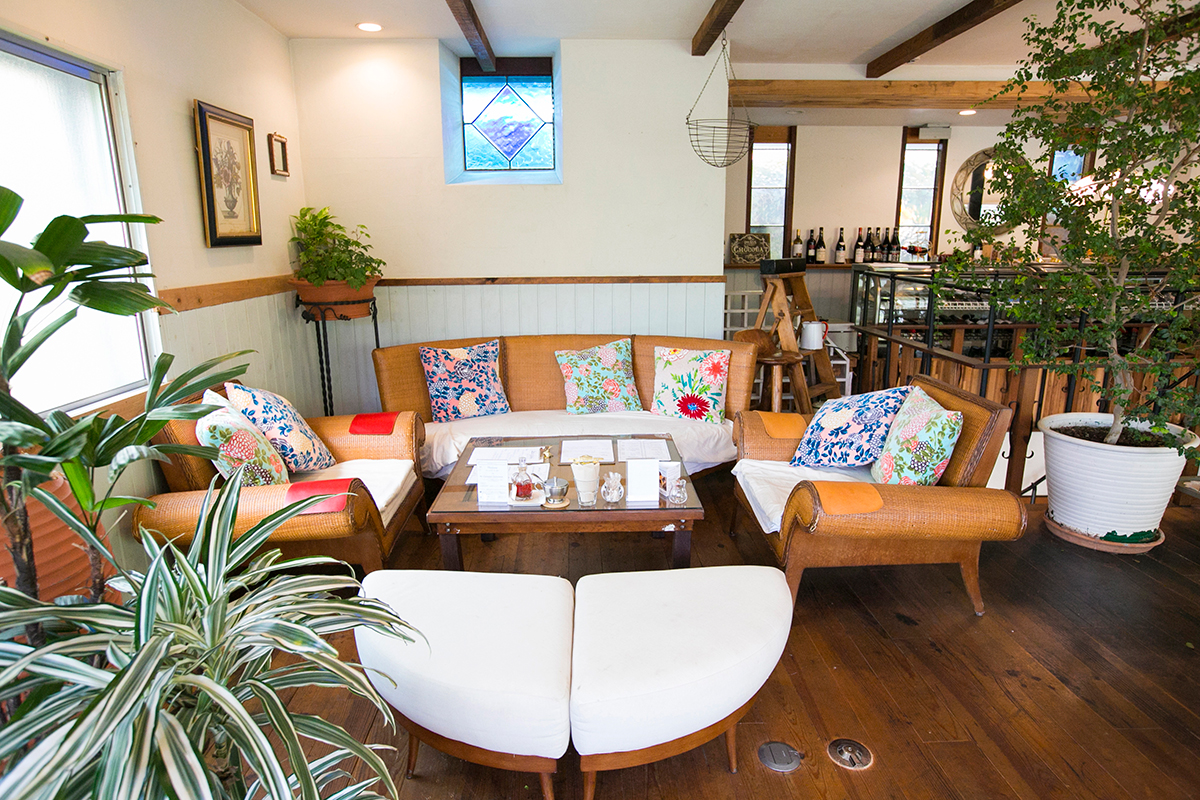 The sofas are comfortable and inviting, with patterned cushions spicing them up with style. It makes you feel good just looking at their furniture.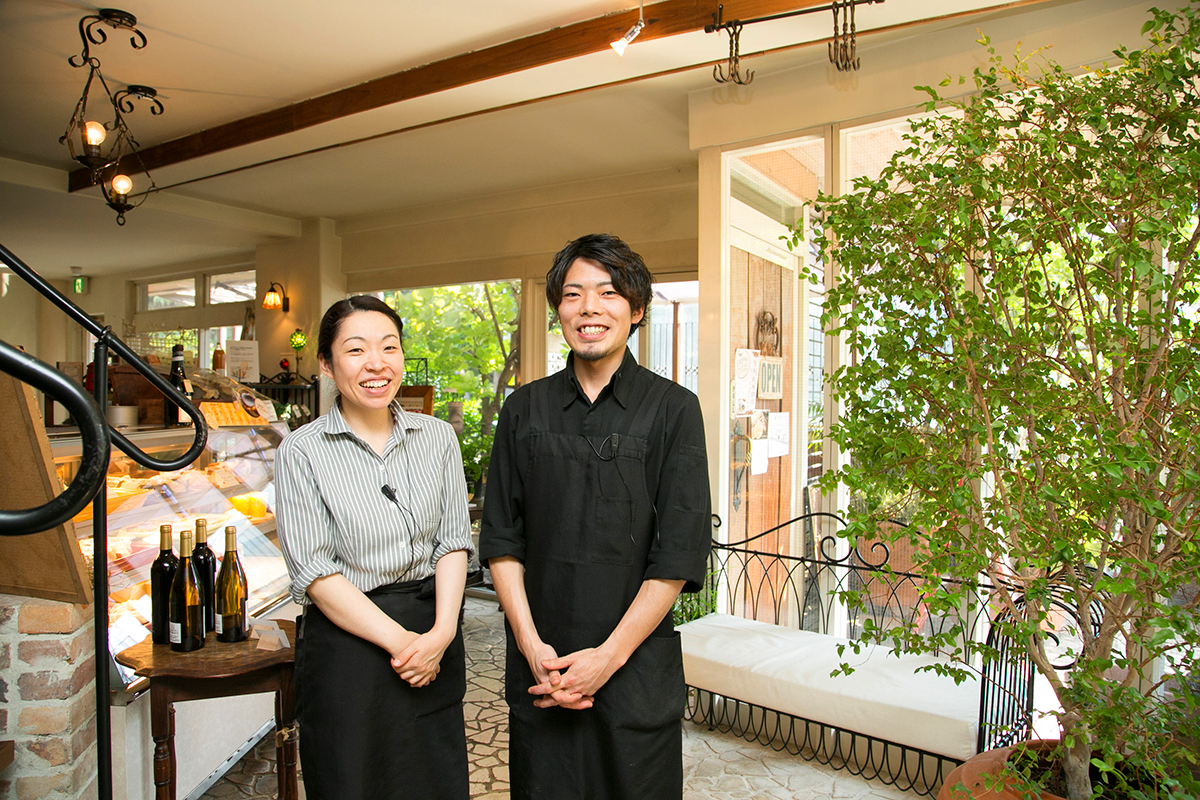 Here are the manager, Chihiro Watanabe (left), and kitchen staff, Akimasa Baba (right). "It may seem a bit pricy, but we prepare our dishes with carefully selected ingredients without any chemical seasoning. You will see the difference once you taste it, so please try it for yourself."
Because this café is run by a gardening company, the greens and flowers around the shop, along with the interior design, reflect excellent taste. The menu is Italian based, and has a wide variety of options ranging from meat and fish to homemade pasta, even for lunch. They put a lot of effort in their salads, using Italian vegetables as well as organic and low-chemical vegetables. Another popular item is their takeaway salad, including dressing, which serves 2 people. The menu changes frequently according to the chef's mood and available ingredients, so it's fun to come by every so often to discover a new taste. "I'd like you to enjoy a delicious meal and comfortable time in a space surrounded by greenery away from the hustle and bustle of the city," says Watanabe. Gardening classes are held two to three times a month, which are also popular. It gets busy during lunch hours on Saturdays and Sundays, so reservation is recommended.