A serene escape from daily life – a kaiseki course in a beautiful garden
Mumon-an is a kaiseki restaurant located near Nishikunitachi station, away from the bustle of Tachikawa. The restaurant is well known by the locals, but its grandiose presence gives off an unapproachable atmosphere. So, I was happy to take the opportunity to go beyond its lofty entrance for this report.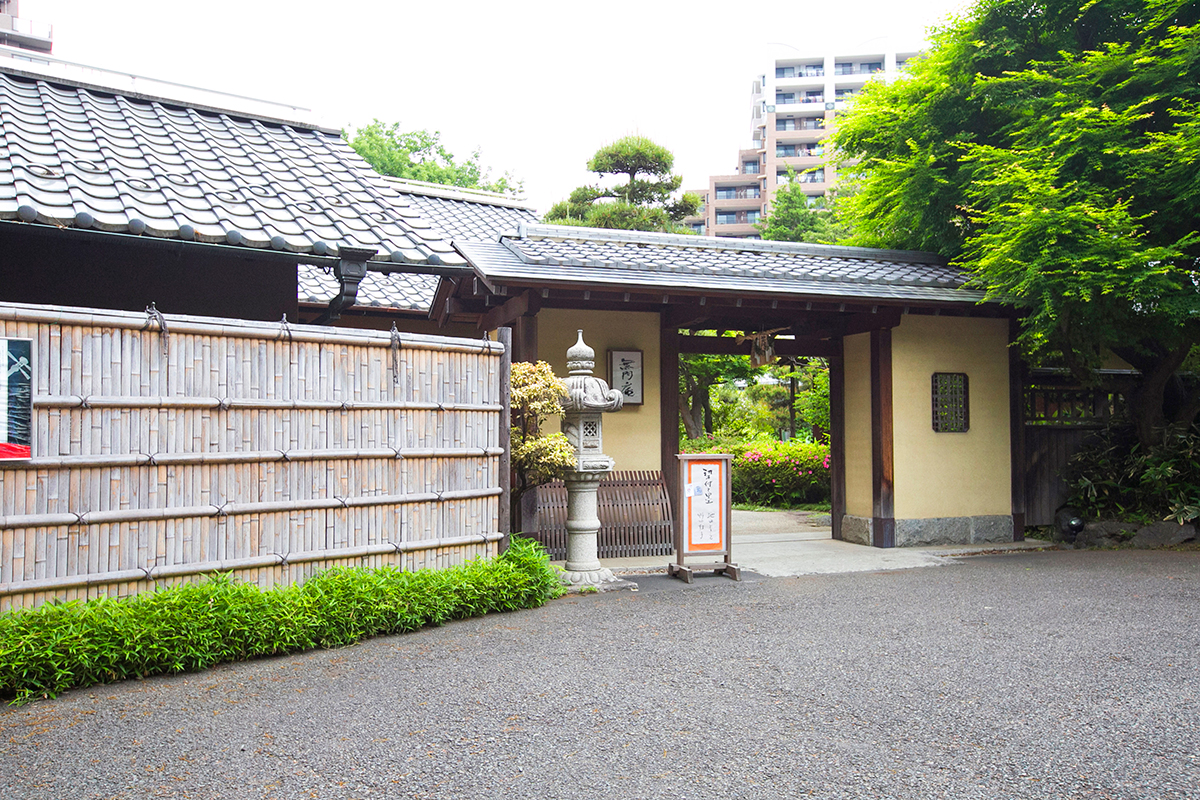 Mumon-an's imposing entrance is a testament to its history while the Japanese garden adds an undeniable beauty.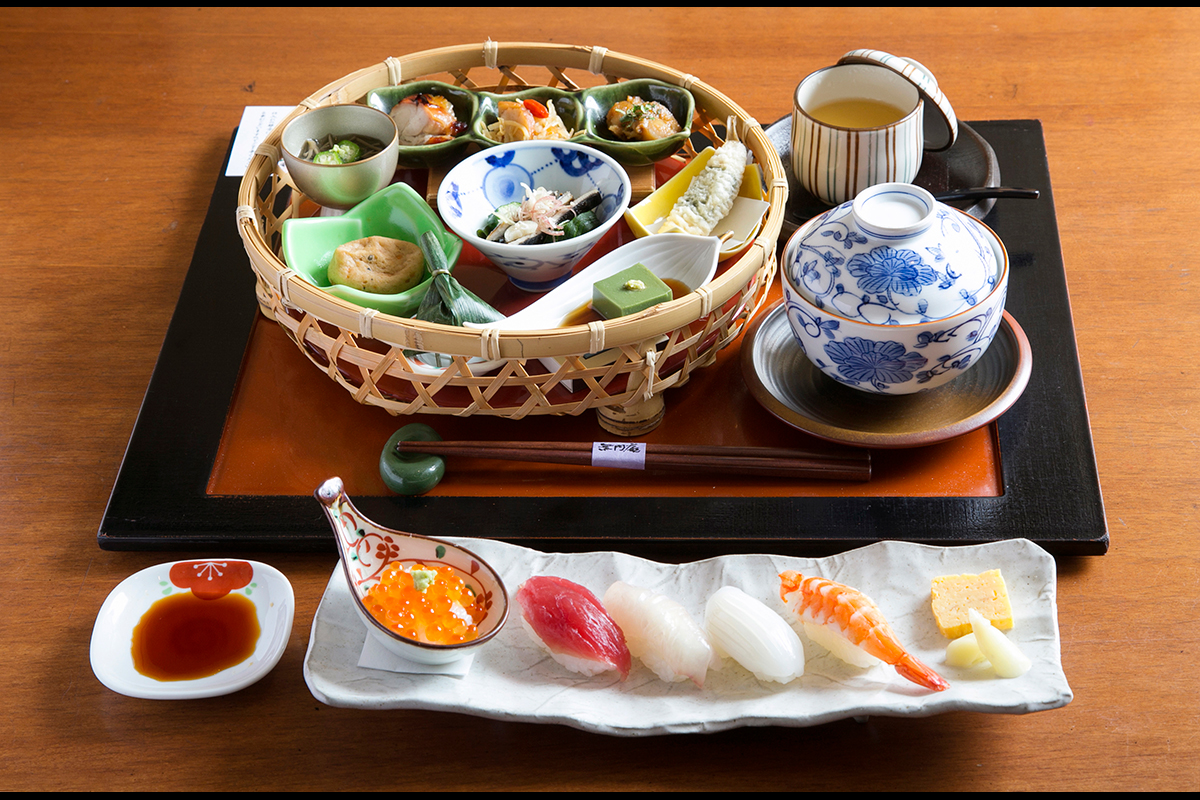 Mumon-an's lunch menu – "Takakurabe", 2,430 yen (tax included) – is limited to 50 servings per day. While the dishes in the basket (Kagomori) stay the same all year around, the rest changes with the season, made with delicious seasonal delights.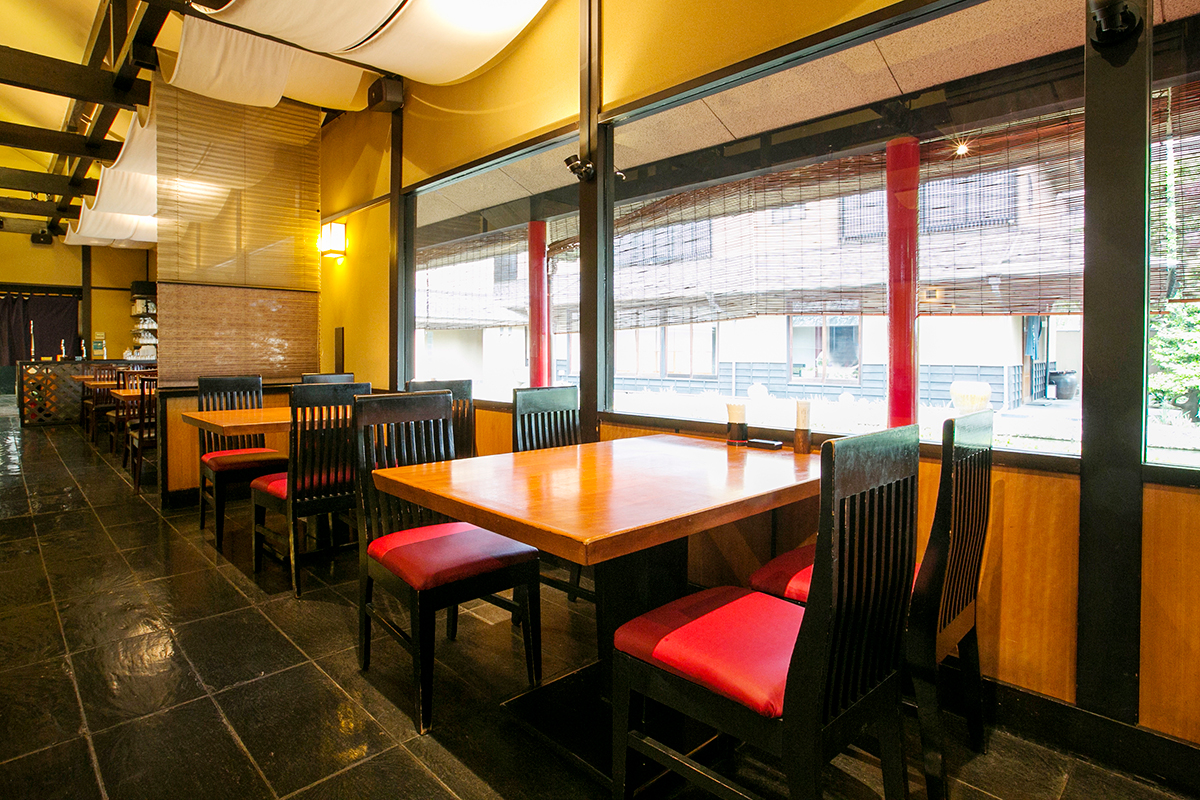 In addition to regular table seats, Muon-an also has tatami seats. You can enjoy lunch for 1,080 yen (tax included) and up.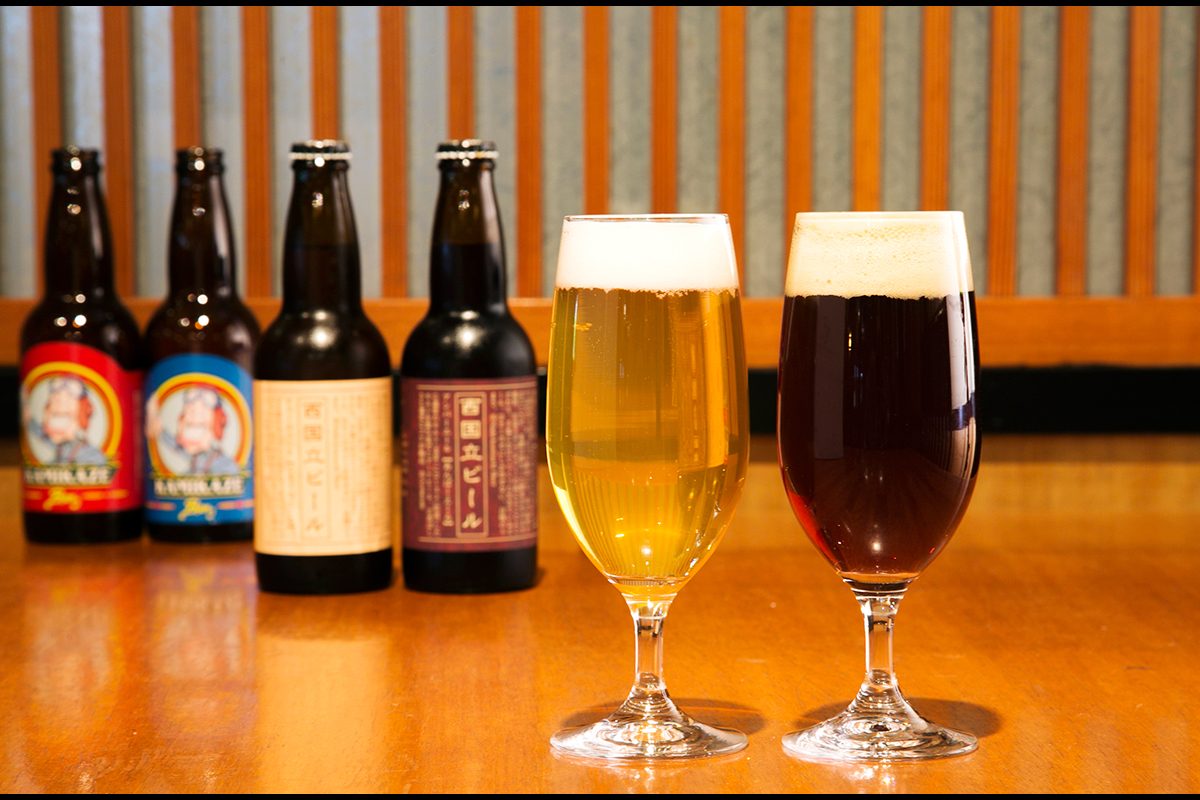 This is the local "Nishikunitachi Beer", 450 yen (tax included) each. Dark "Amber Ale" with a deep and rich flavor; fruity and refreshing "Cream Ale".
The restaurant's manager, Toru Kobayashi, is very friendly and welcomed our interview. "I want our restaurant to be a place not only to have meals, but also to spend a memorable time."
"We aim to provide a space where our guests can forget the bustle of the city and daily life, and enjoy an elegant time," said Kobayashi. "In the evening, many customers host their clients here, but in general, we have a variety of guests, from families to young couples. Solo customers are also welcome." Mumonan is also loved by a wide range of age groups – families who have been coming here for generations and couples who had their wedding ceremonies here visiting with their children. With a number of buildings on the premises, the spacious, beautiful garden enriches your dining experience.
"When you make your reservation, let us know if you need to change meat to fish or any other requests. Whether it is a relatively affordable lunch or a 10,000-yen course meal, we will serve you with the same mindset." Putting us at ease with his welcoming words, he hopes everyone will give it a try and experience the beauty of his restaurant.