A French gem hidden on a quiet alley way
A few minutes' walk from the north exit of Tachikawa station, Chez Tasuke is a well-established French restaurant that has been around for 38 years. As its long-lasting popularity proves, it is the place for special occasions, famous for their authentic French cuisine made with carefully selected ingredients. We interviewed the second-generation chef at this charming restaurant.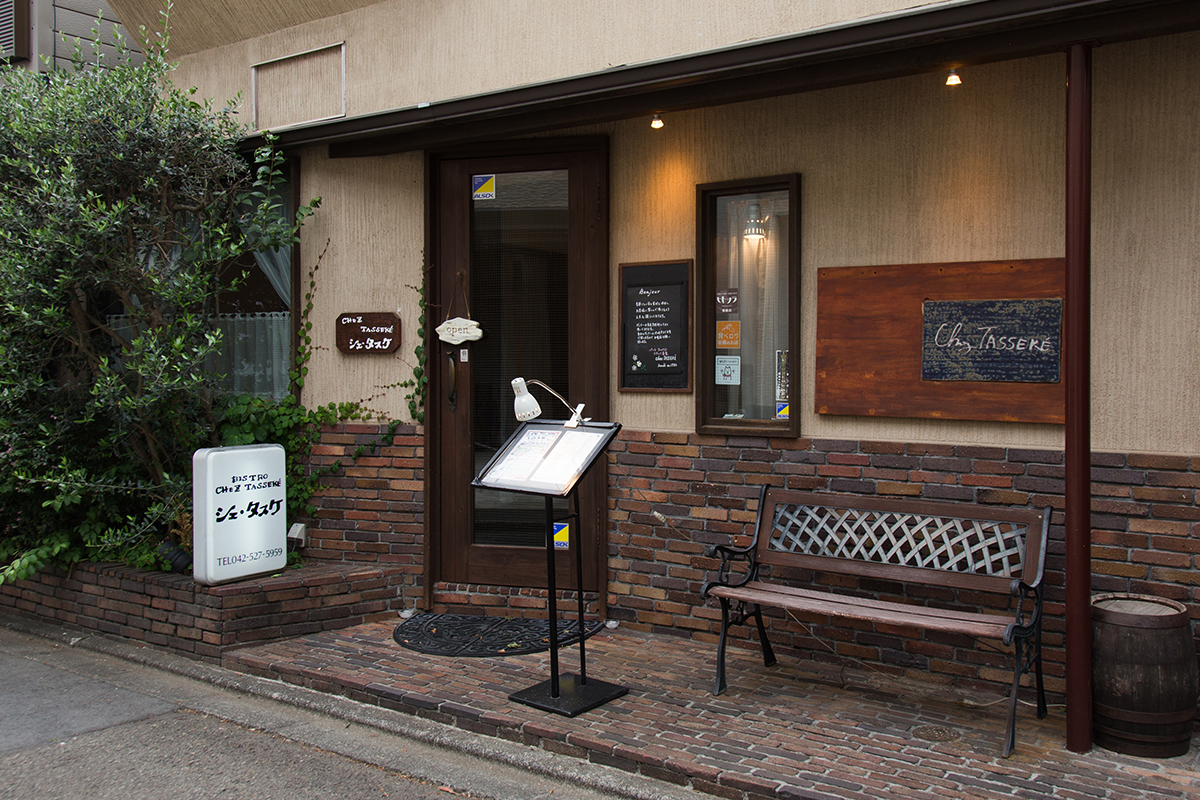 The restaurant's beautiful appearance takes you by surprise in this residential neighborhood. The ivy-covered brick wall truly shows the history of this place.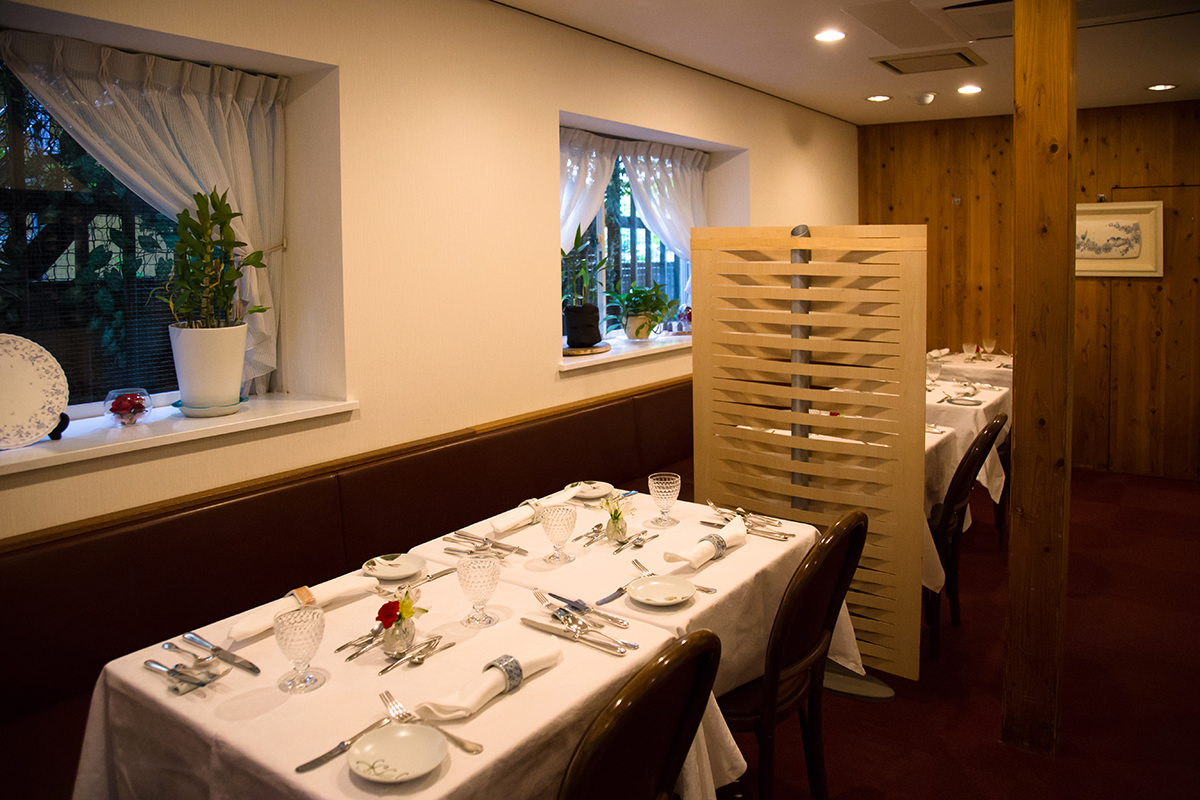 You can enjoy your meal in the tranquil and comfortable atmosphere. Some tableware, such as napkin rings, are handmade by the previous owner who does pottery.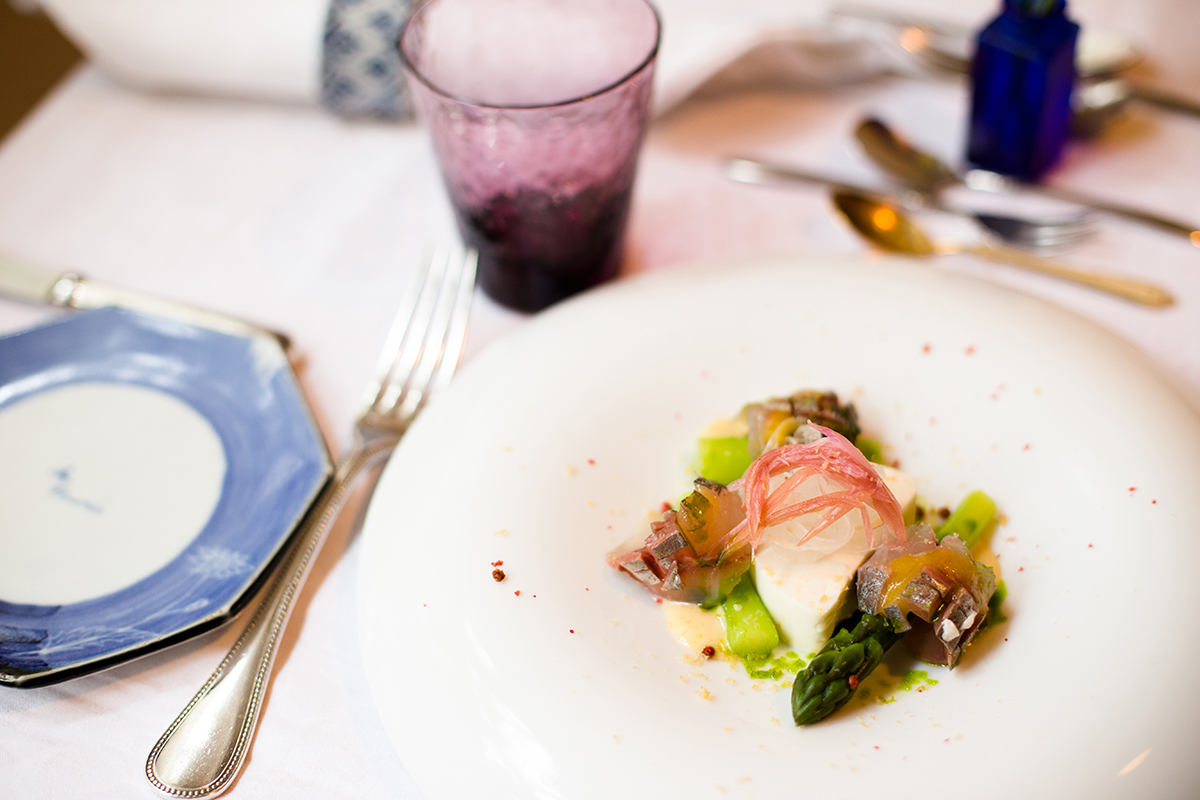 This is a blancmange made from horse mackerel and onions from Awaji. The karasumi roe, dusted over the dish, is made from scratch. The hint of bitterness from the asparagus accentuates the umami of the horse mackerel. The lunch course is available on weekdays only, and starts from 2,700 yen (tax included).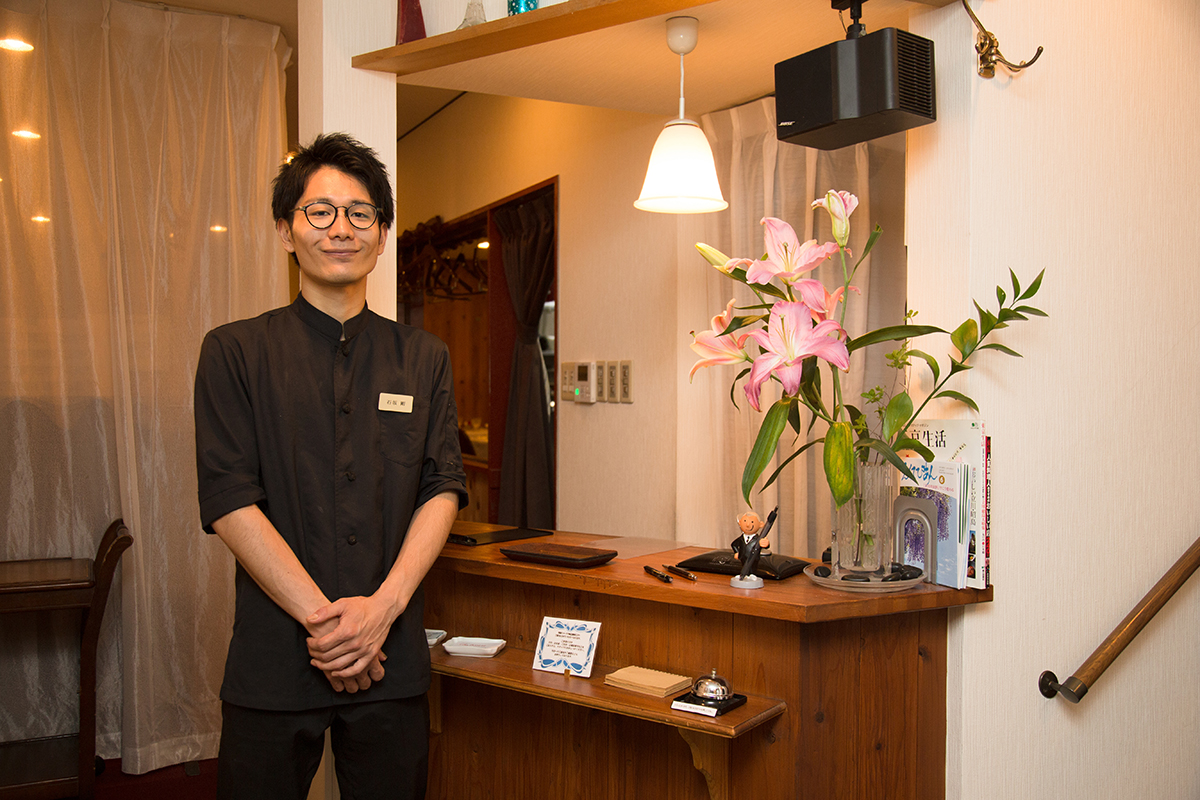 The young chef, Tsuyoshi Ishizaka, is the second generation owner of the restaurant. While he is gentle in personality, he is full of passion for food – he makes all the dishes by himself. "It's tough, but I love to do my best in cooking and see the customers' reactions right in front of me."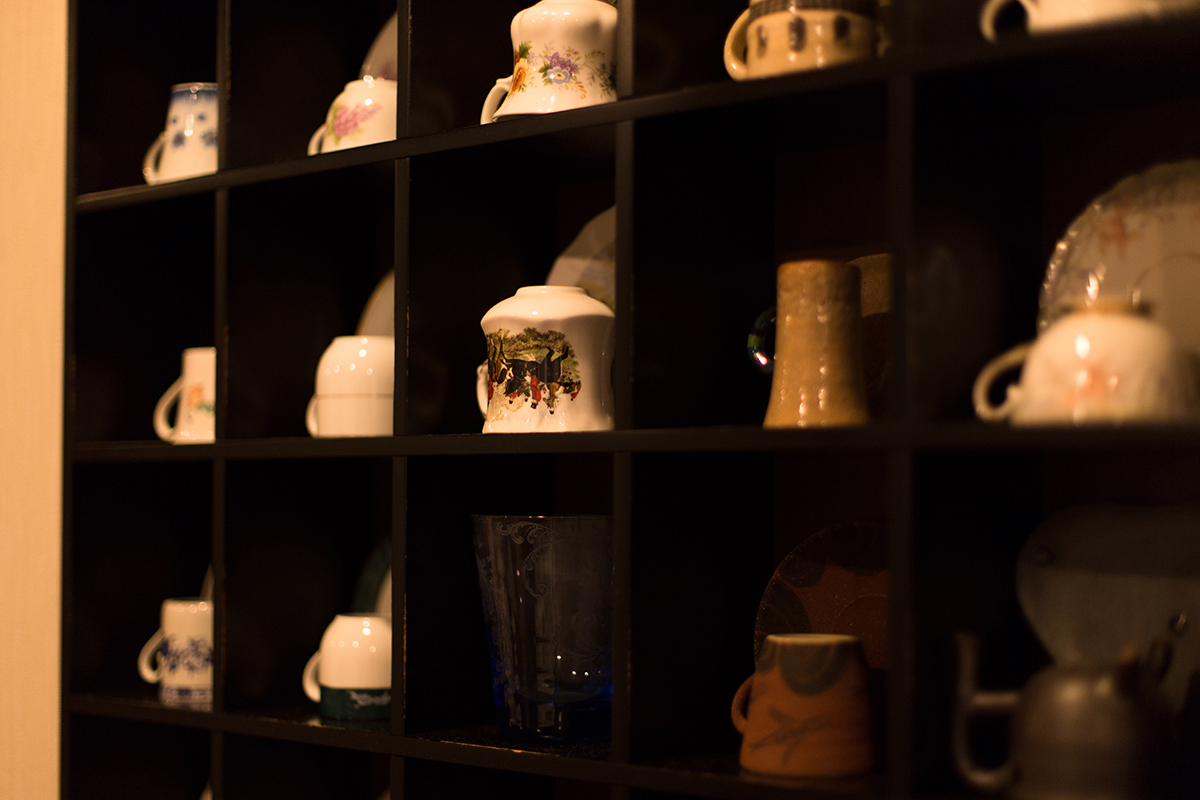 The restaurant is decorated with great style, including the coffee cup display. "I hope our customers can have a special time here."
"I try to bring out the authentic taste of the ingredient, not only by carefully controlling the amount of heat and salt, but also by selecting the best ingredients," chef Ishizaka told us. He extracts not only the taste, but fragrance as well. The lunch menu changes every month, and so does the dinner menu every 3 months depending on the best ingredients. His passion for perfection is extraordinary. "I don't use any ready-made items, and if I'm not satisfied with the quality, it won't leave the kitchen," the chef says. For example, if the fragrance of a sauce made for lunch changes in the evening, we will remake it from scratch for dinner.
Although the main recommendation is beef fillet, you may want to sample Ezoshika (deer) and wild boar in autumn. The texture of wild boar changes by the season, and the difference in flavor by animal and by the hunter's skills is almost greater than fish. "I am trying my best to serve the greatest dish, with gratitude to all the producers who send me incredible ingredients. We can redo our sauces, but the farmers can't redo their produce. Because of that, it's my duty to do my best with their produce."
Throughout the interview, this charming restaurant that puts its best effort in everything from the mains and appetizers to desserts, made me want to visit on a special day.