A famous teppanyaki restaurant hidden away from the hustle and bustle of the station
This restaurant opened 22 years ago, away from the bustle of Tachikawa station. The second-generation chef who trained in French cuisine is currently making the magic in the kitchen. Thanks to the tranquil ambiance, many customers come to celebrate their anniversaries and special days. This teppanyaki restaurant is famous for their delicious dishes.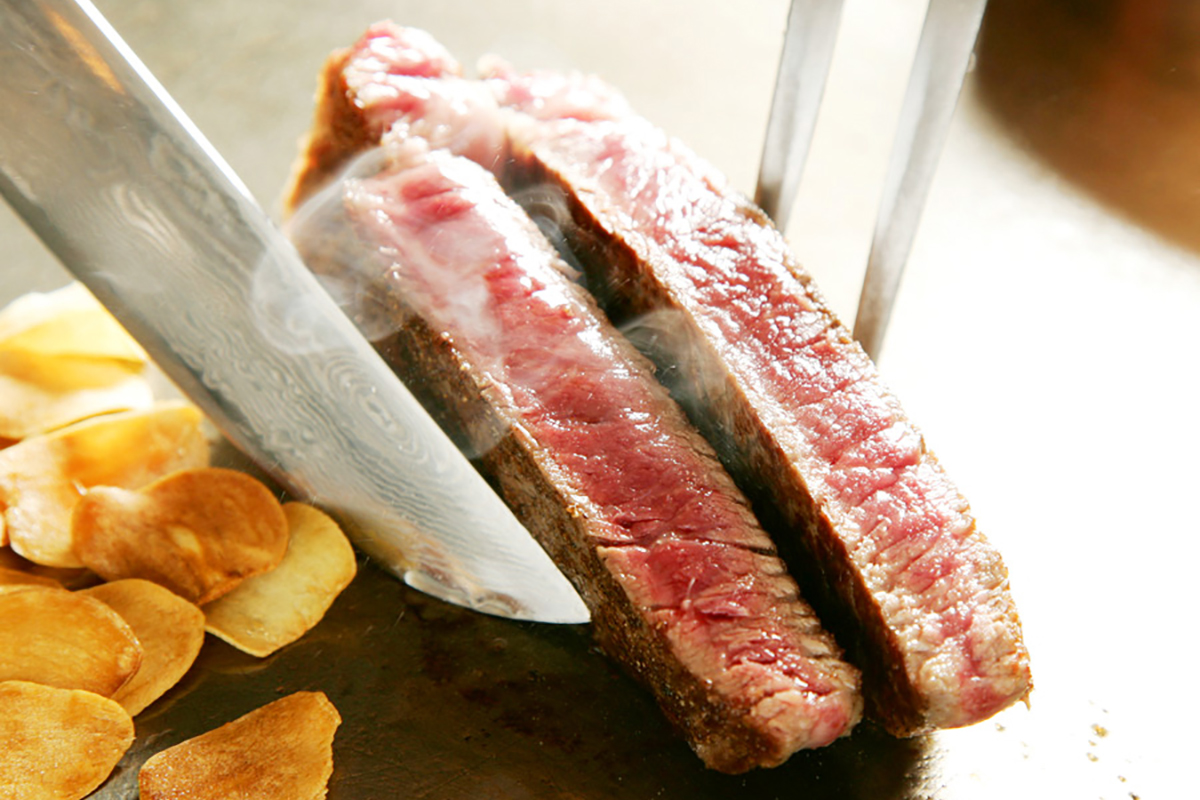 Beef fillet is popular, alongside sirloin. The tableside grilling is also one of the highlights. 200g for 4,536 yen (tax included)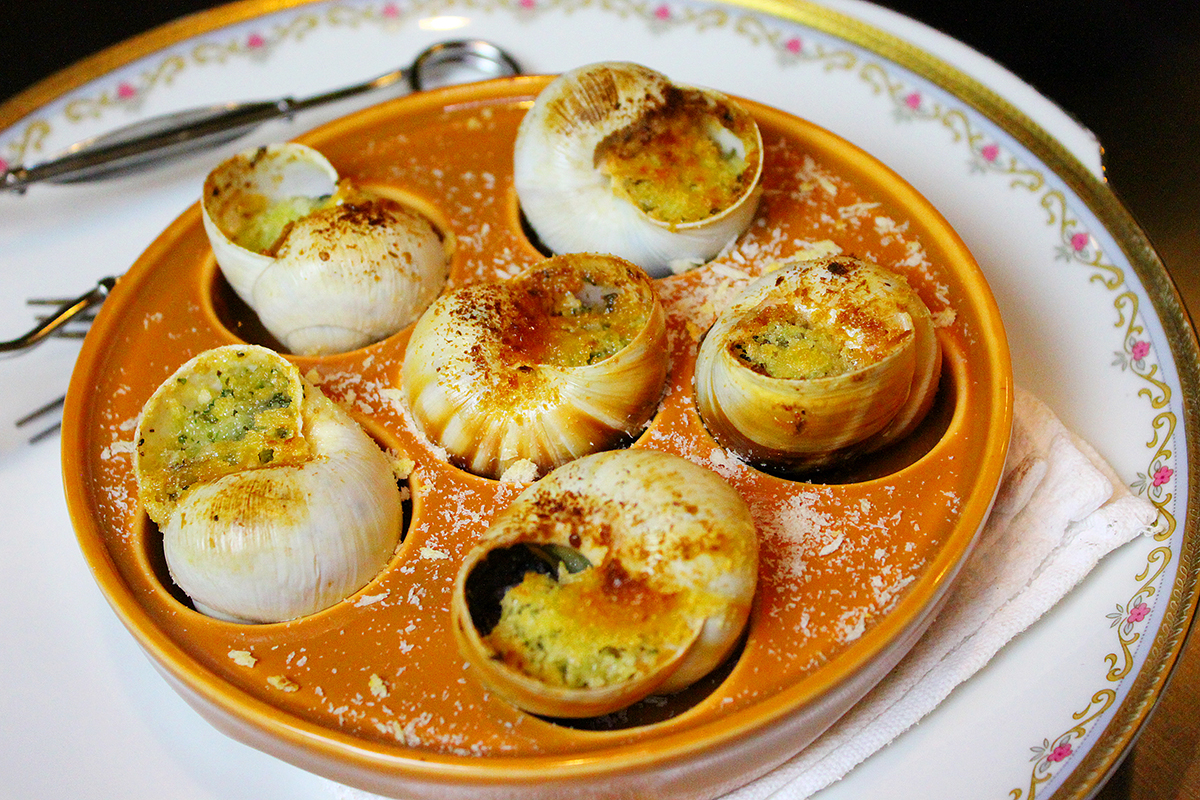 The escargot with garlic butter has exquisite taste. Escargot ~ Wind of Bourgogne ~, 1,296 yen. (tax included)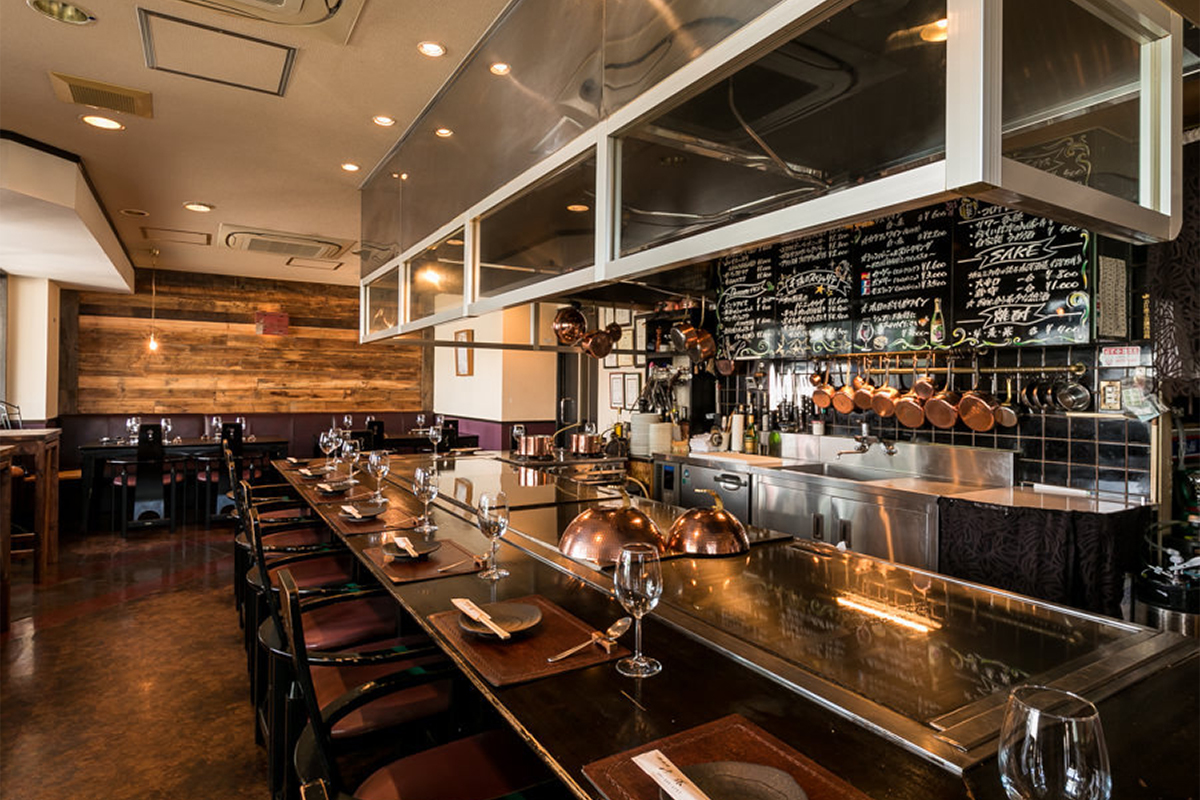 The copper pots reflect the chef's pride. They are polished once every 2 days until they're gleaming. "Exquisite meals begin with the care and cleaning of tools," says Mitsuhide Muto.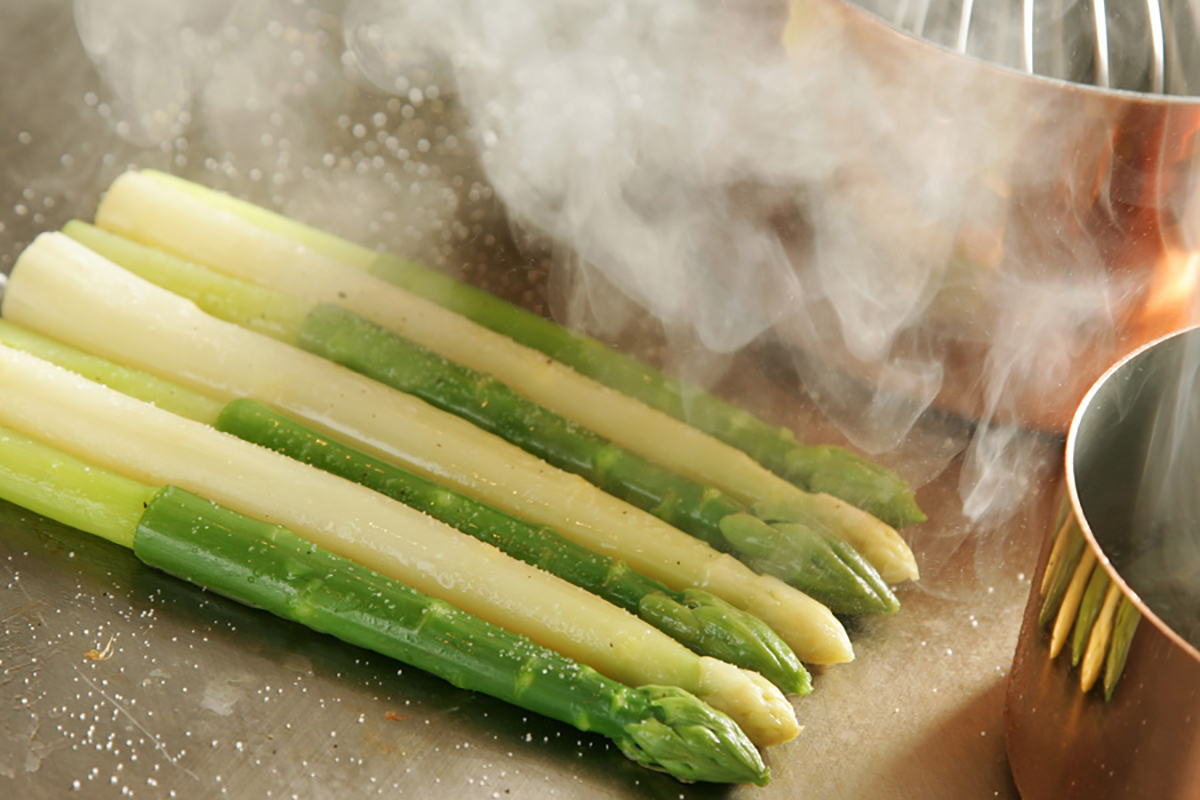 Fresh vegetables are also grilled to highlight the ingredients' unique taste. This colorful asparagus looks delicious.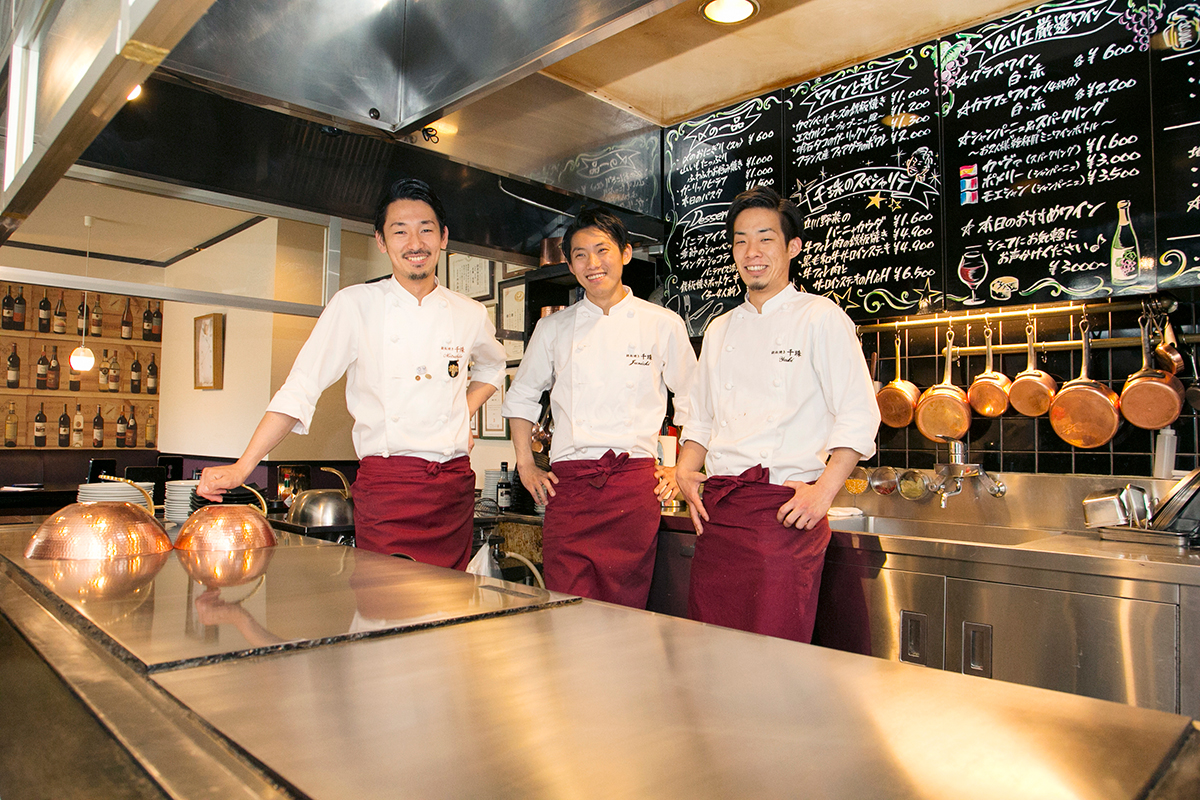 The kitchen of the handsome chefs! There must be many female fans. From left; Mitsuhide Muto, the second-generation chef; Junichi Suzuki, assistant chef and person in charge of cheese; Yuki Muto, pastry chef.
According to Muto, they are extremely picky with their ingredients. They use vegetables produced in Tachikawa, and even harvest them themselves from the field. He wants you to taste the deliciousness of juicy fresh vegetables. He also goes to the market to select the fish. "I check the ingredients and decide what to do with them. If I have good fish, it may be made into a carpaccio, oven-baked, or cooked à la meunière. I put a lot of thought into the menu."
Because many customers come for celebrations and anniversaries, they try to showcase the uniqueness of Teppanyaki (Japanese Steakhouse). For birthdays, they prepare a special plate and even play the guitar sometimes. "For celebrations, I try to identify the host and the guests, and provide services to complement the host. At the same time, I try my best not to be excessive in going beyond my customers' desires."
"Beginning with customers, then tools, our staff, producers, and life; I respect all of them and I want to keep doing my best," says Muto. They value not only their customers but also the food and their producers – a virtuoustrue attitude of a handsome man. Their hospitality is passionate yet casual, and never feels pushy. Why don't you visit on a special day?