Offering delicious wines with strict temperature control
This liquor shop is dedicated to temperature-controlled storage from the producer all the way to the store. As I heard that we can find delicious wine here, I asked about their items and selection.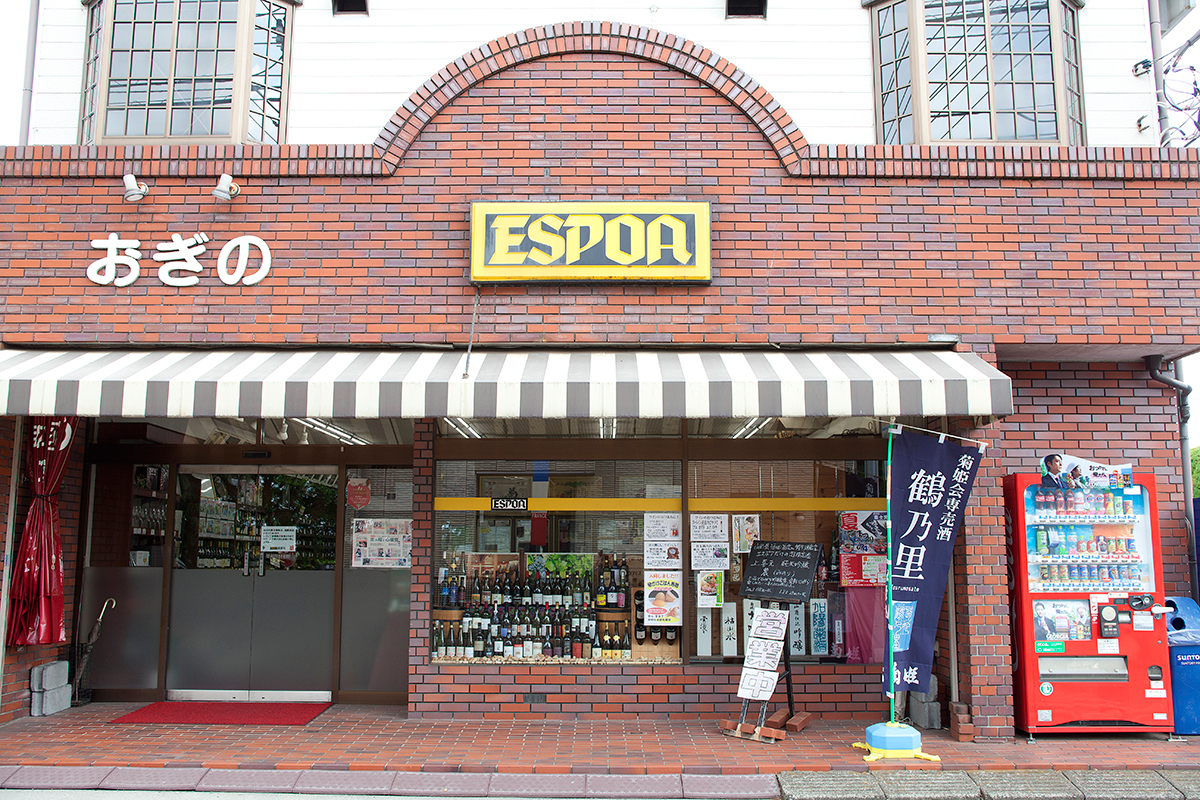 The red-brick façade of the shop. "ESPOA" imports wine directly from vineyards that they are very familiar with.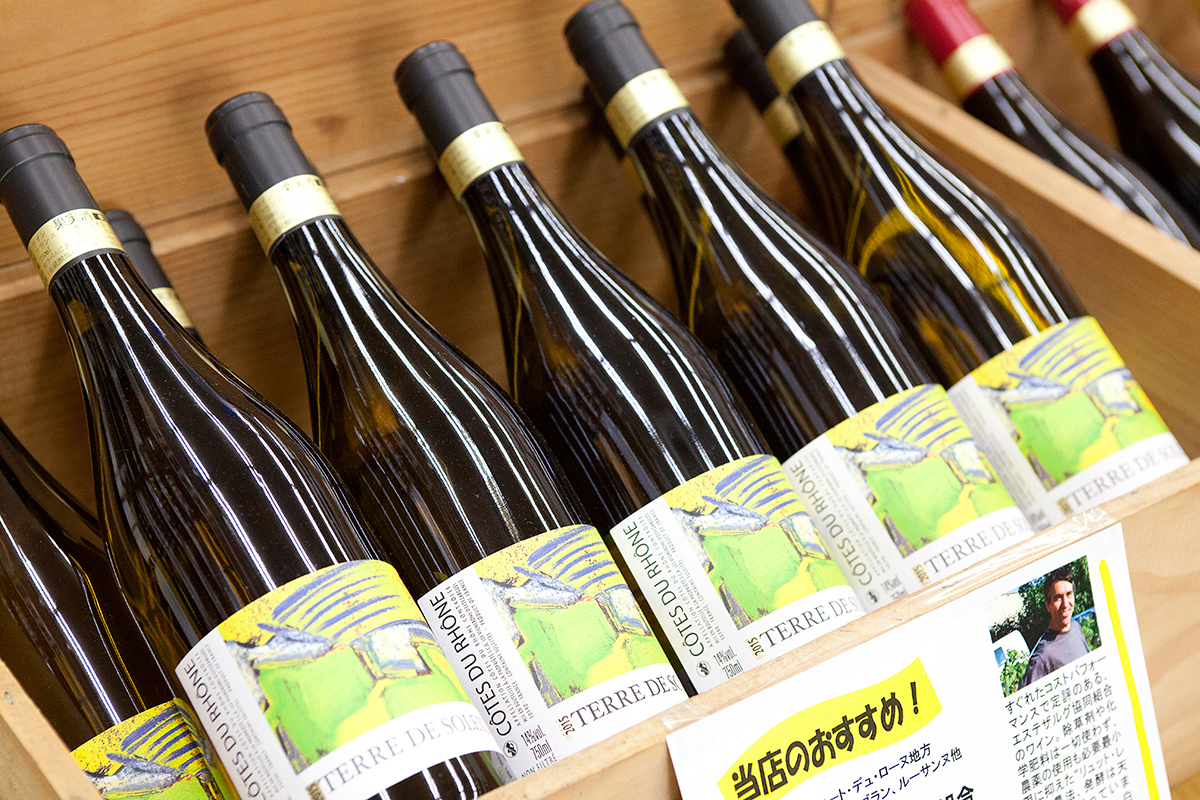 Each recommended wine is accompanied by a product description and the producer's picture.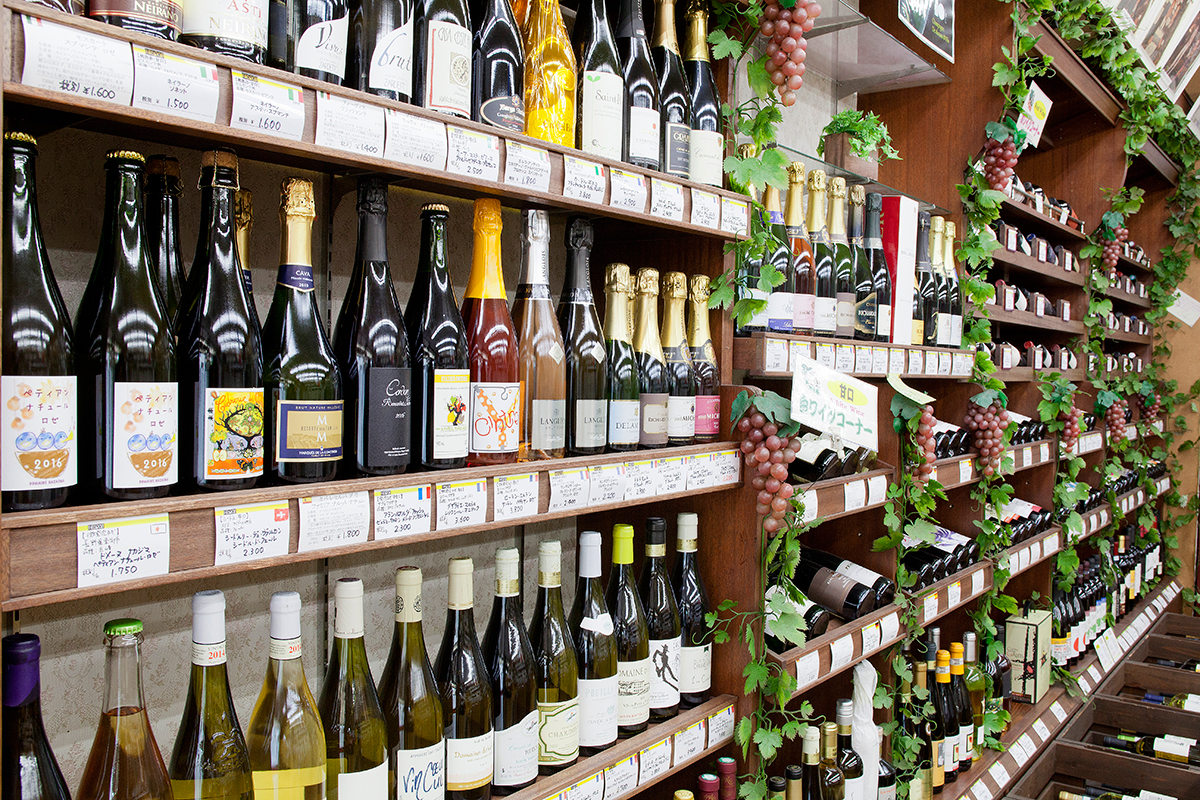 The interior of the shop is always kept under 20°C to retain the flavors of the wines. Since their wines are kept at 15°C in the refrigerated containers during shipping, the flavor of the wines here are completely different from those circulating around at other stores.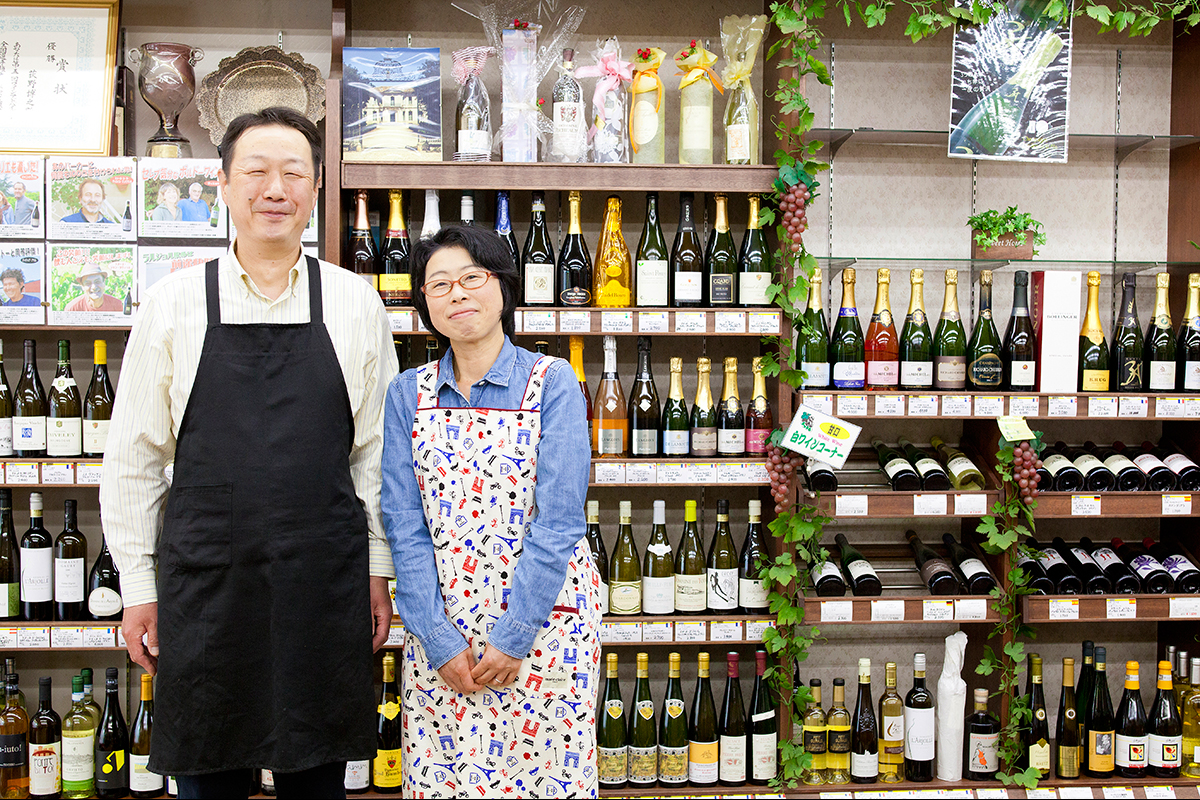 Meet the shop's owners, Hiroyuki Ogino and his wife, Yuko. Hiroyuki is a certified sommelier and a champion of the Wine Advisor National Championships.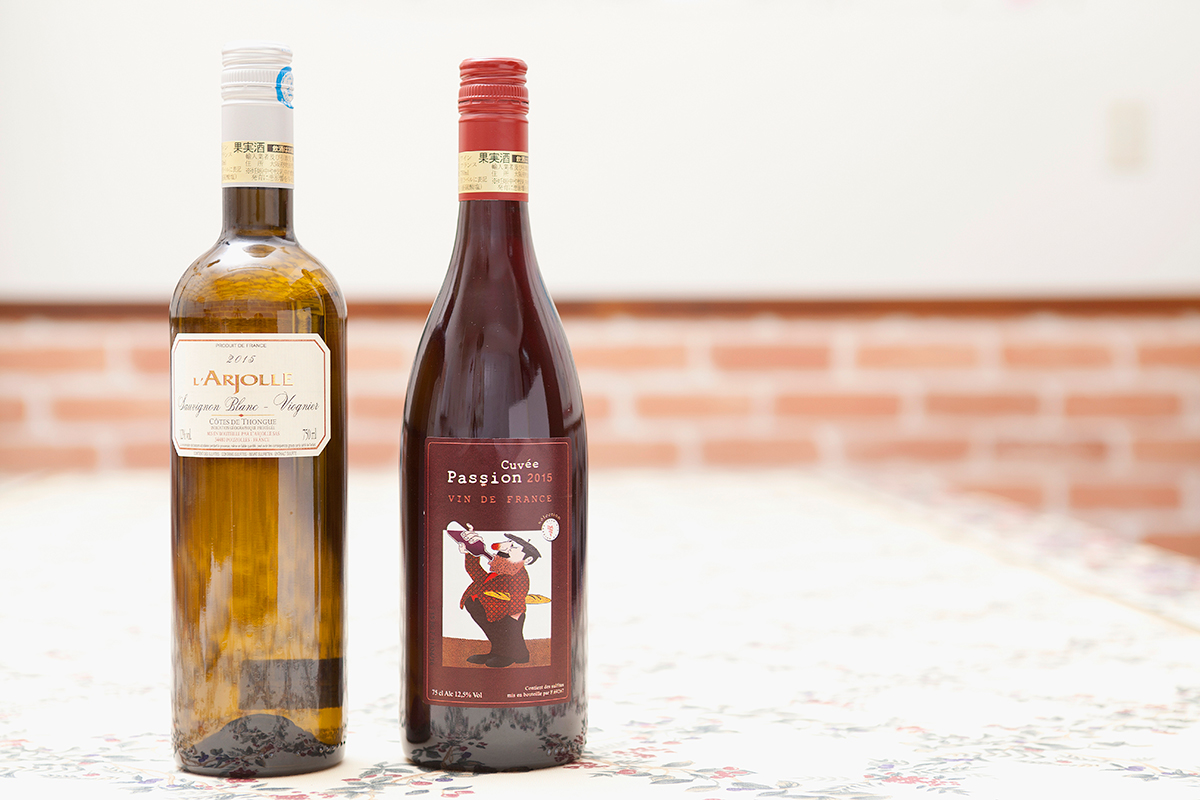 Here are their recommendations: French wines, L'Arjol Blanc 1,620 yen (left, tax included), and Cuvee Passion 2,160 yen (right, tax included). Prices include tax.
They used to carry a variety of alcoholic beverages, but ever since he started learning about wine, it took over most of their shelves. "Back when I was at a wine school, I was introduced to and joined the ESPOA group. Then I got the opportunity to visit a family-run winery in a French province". It was when he came across delicious wines that were famous locally but rarely known in Japan that he became interested in being an advocate. Before long, he was totally smitten with them. "Visiting France in 1997 became a turning point for me," he said. After repeatedly participating in competitions, he started wine classes at his own shop 16 years ago. "It's a casual study group to enjoy delicious wine, rather than learning difficult terminology," he said. From quality control to direct purchases and wine classes, you can see that this shop is full of love for wine.