A stylish tempura restaurant with fresh and seasonal ingredients
This restaurant that's famous for its tempura is located on the third floor of a building in an alleyway 4 to 5 minutes walk along the train tracks from the north exit of Tachikawa station. It is well-known in Tachikawa and became popular by word of mouth. The interior feels like a grown-up space with soft jazz playing. Let's head up to the third floor by elevator.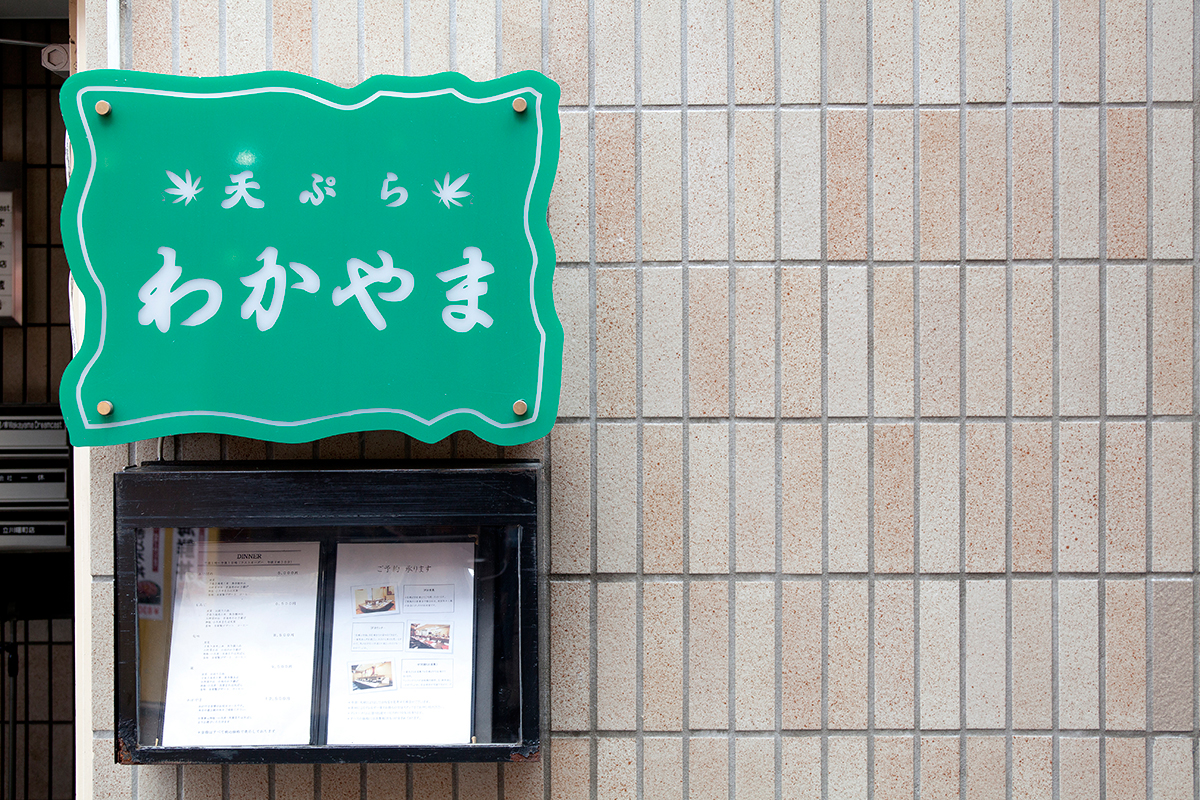 This is the entrance. You can almost sense the elegance from the simple sign.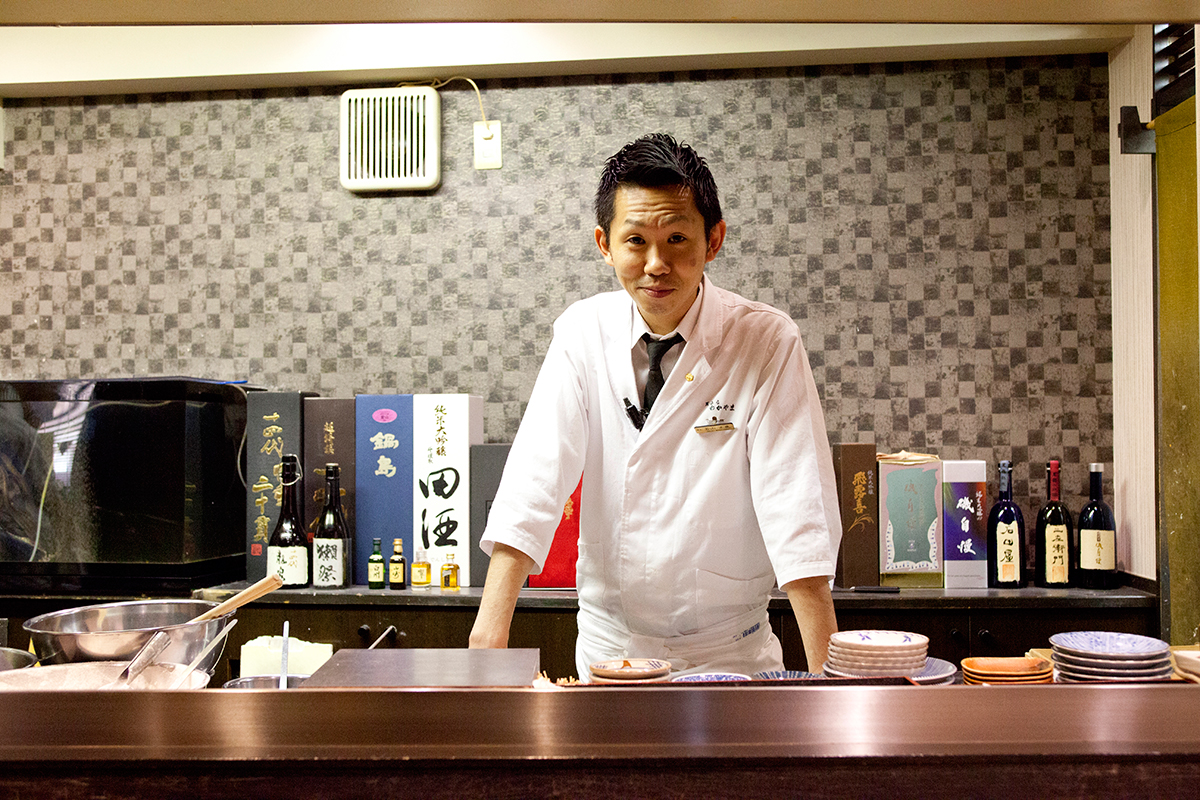 This is the tempura chef, Shozo Wakayama, who opened his restaurant at the age of 25. He comes from a family of chefs; his father in Western cuisine, his mother in traditional Japanese cuisine, and his younger brother is also a cook. We may have the image of craftsmen being quiet and reserved, but Wakayama is very cheerful and pleasant. He even pulled funny looks for this photo shoot.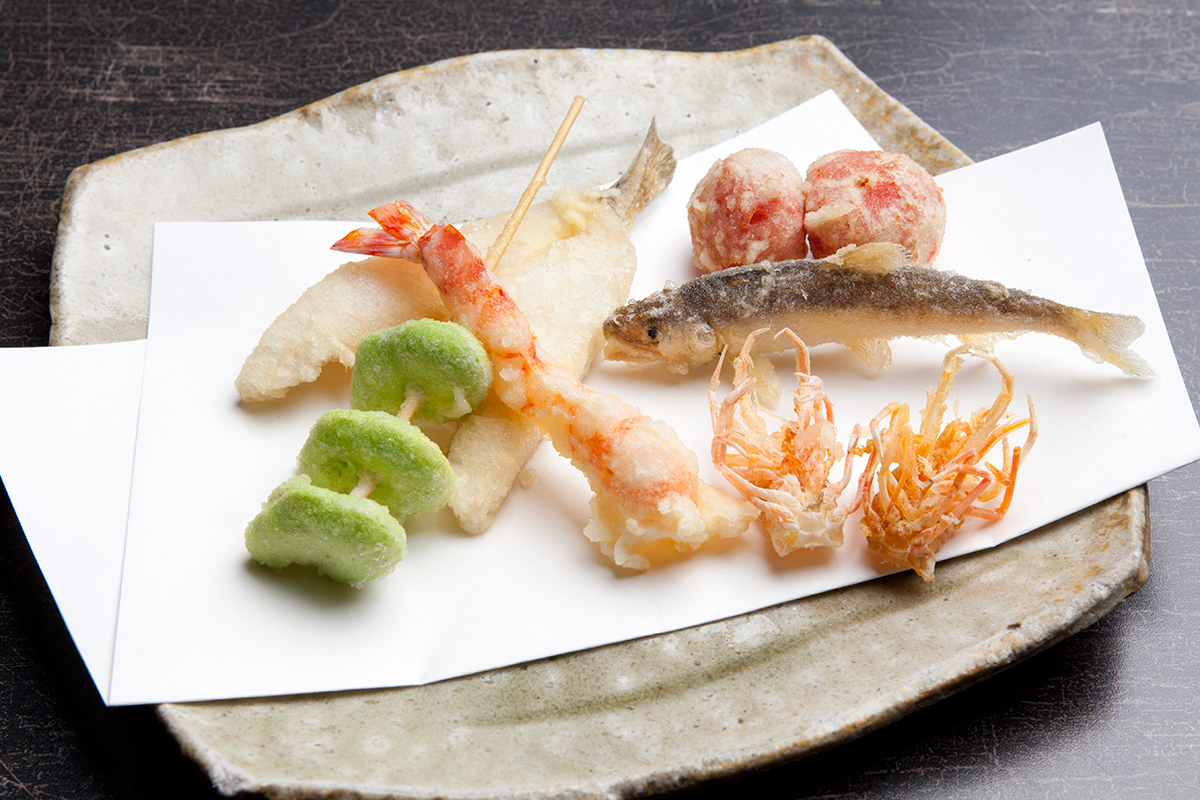 This is the seasonal recommendation; kisu (Sillaginidae fish), shrimp, and other standards like chiayu (baby sweet), mini tomatoes, and fava beans. The shrimp legs are crispy and delicious as well! They usually prepare each item according to the customer's taste. The lunch menu starts from 1,000 yen, and there is a 5,000-yen set menu for dinner time (all excluding tax).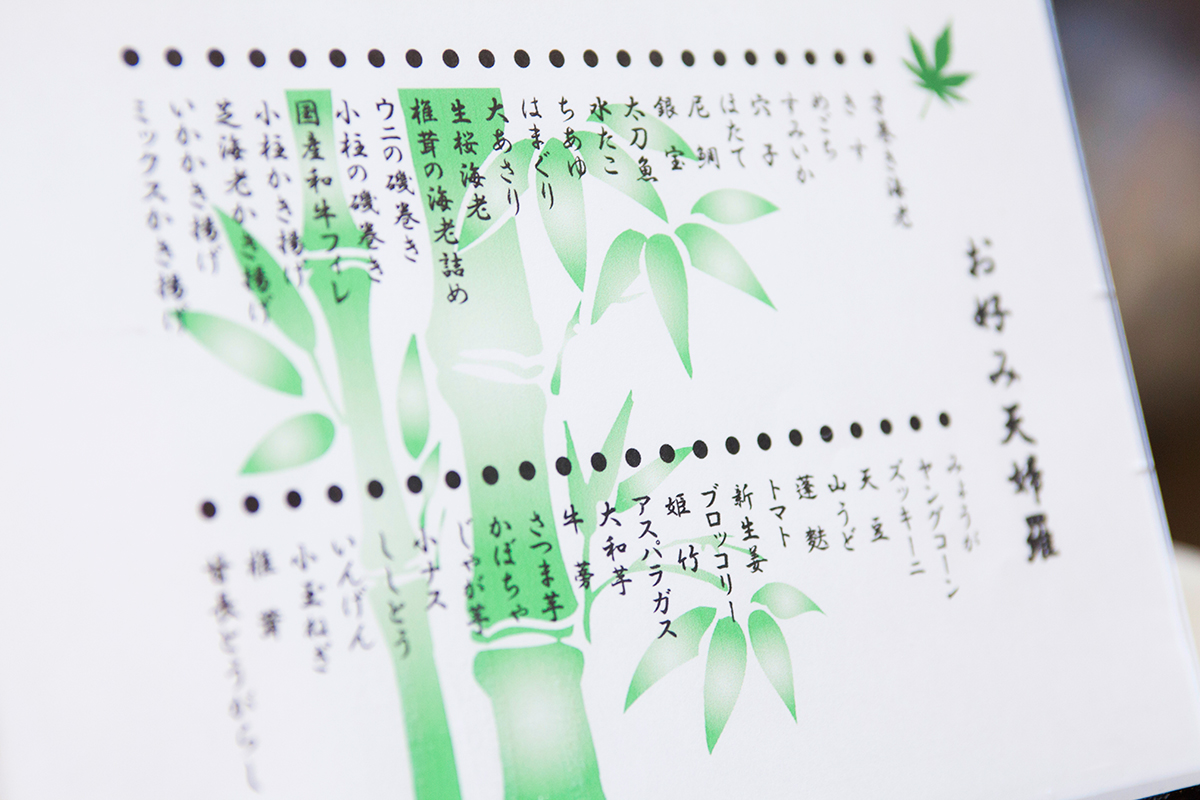 Single items tailored to the season include tako (octopus), tomatoes, corn, and sea urchins among the recommendations. In the summer, you will see hamo (pike conger), ayu (sweet fish), and mizudako (giant octopus) lined up in the menu as well. There are about 20 kinds of seafood and vegetables throughout the season.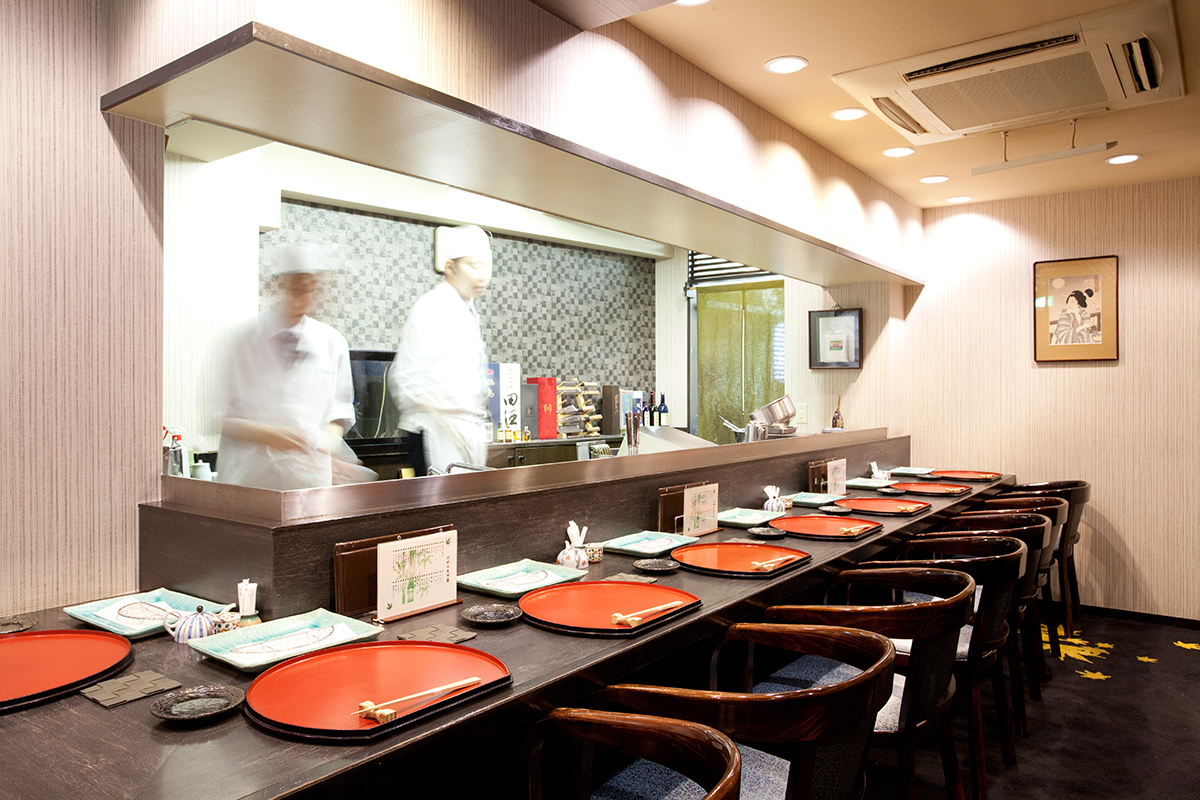 Located on the third floor, there is a counter with 8 seats and a private room in the back. It's better to make a reservation whether it's for lunch or dinner.
"I started with kaiseki cuisine(traditional Japanese meal brought in courses), but I wanted to be outstanding in one specialty," says Wakayama. He chose tempura because of the variety of senses involved in preparing it; he visually selects the item, listens to the frying sounds and feels the items through the tips of his chopsticks. Within Japanese cuisine, tempura lets you do many things and is a lot of fun. On the day of the interview, he prepared and fried up sweet fish and prawns that were still alive right in front of us. When you see them alive and moving until a moment ago, you feel genuine gratitude for them. Needless to say, they are delicious – the exquisitely textured prawn was hidden in crispy batter while the chiayu (baby sweet fish) is fluffy and fried to perfection.
"I started this restaurant after a short training period of 7 years. I learned from someone senior for 5 years. In the beginning, I forgot to install a signboard or make business cards. I started from zero and managed to get all the way to this point," said Wakayama, who seemed deeply moved as he spoke with humor. He wants to keep moving forward at his own pace, and train young chefs in the future. By all means, the restaurant made me want to come back when I have more time to enjoy.