Taste their delicious kushiyaki and meals, with the best service in town
Walk for a few minutes along the railroad towards Kunitachi from the north exit of Tachikawa station, and you'll find this spot on a side alleyway. They get customers energized not only with their delicious charcoal-grilled yakitori(skewered chicken), but also thanks to their highly-spirited staff! Let's go check out this well-reputed restaurant.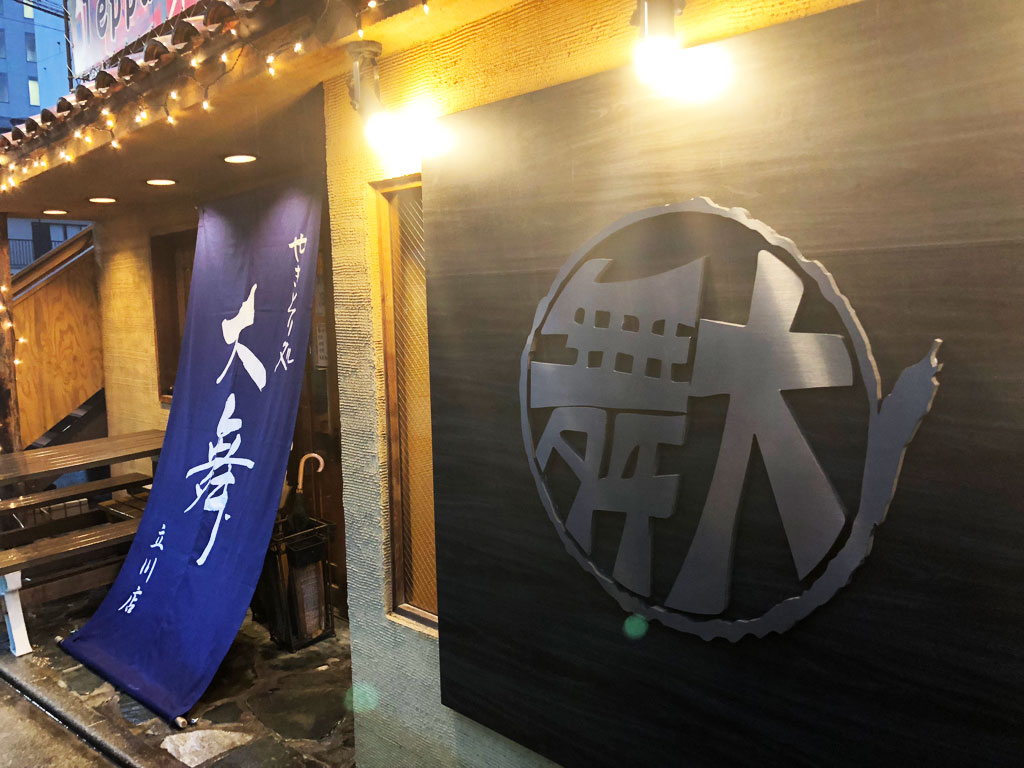 The purple "大舞"(Daibu)sign catches your eye. It looks like an amazing restaurant from the outside.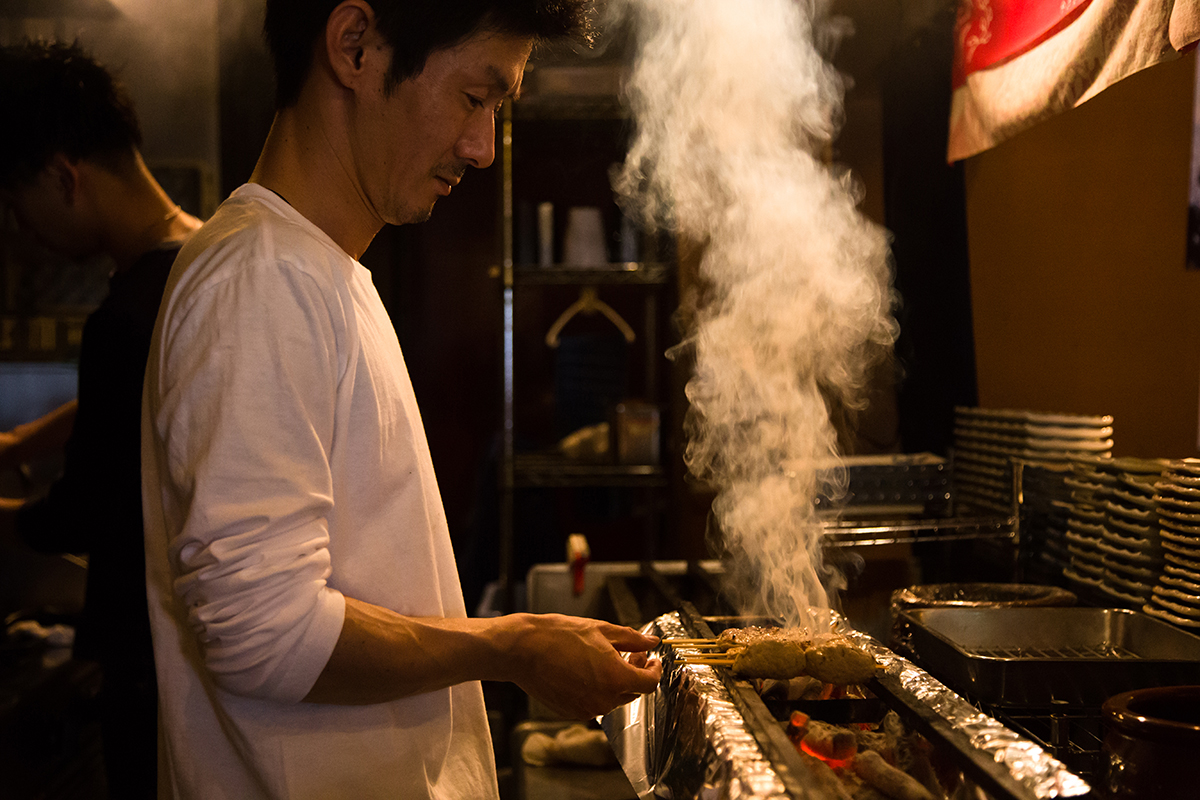 They use charcoal to grill each item with care. Many customers come for grilled innards, including tan (tongue), hatsu (heart), kashira (cheek), and nankotsu (cartilage).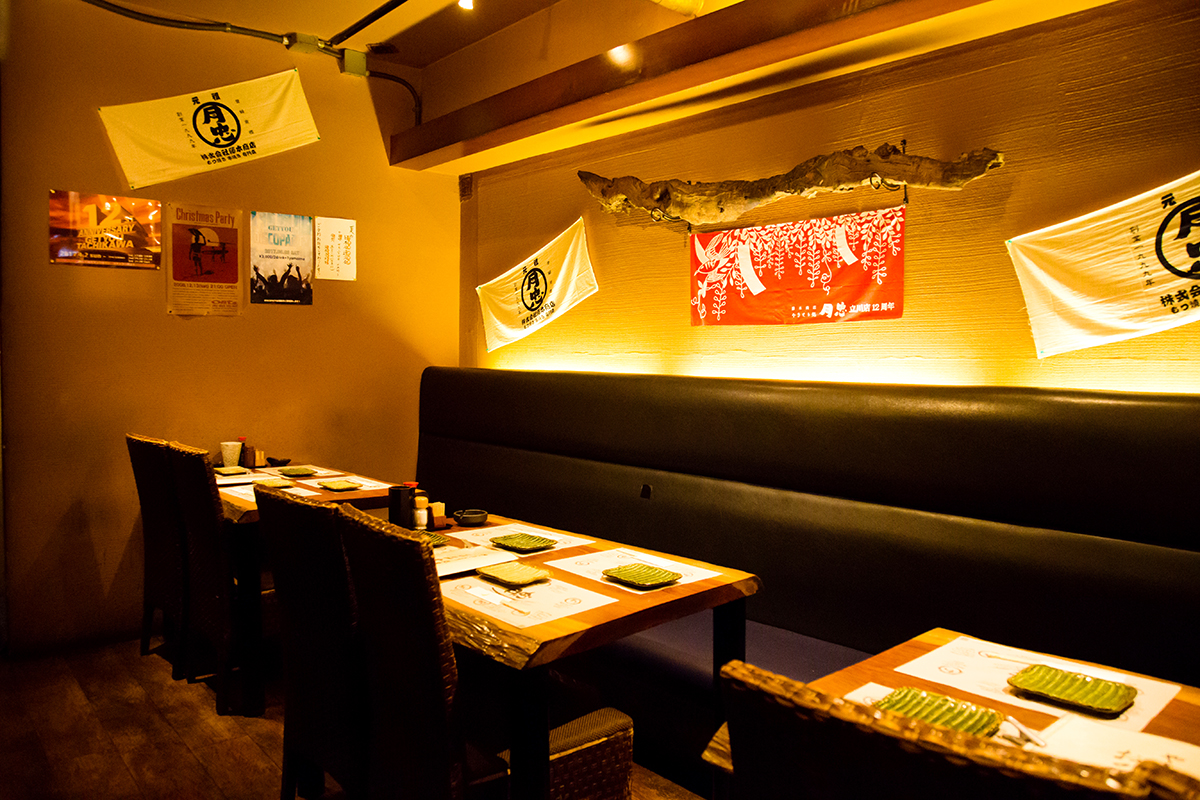 In addition to the 10 seats at the counter, there are table seats which seem nice and relaxing.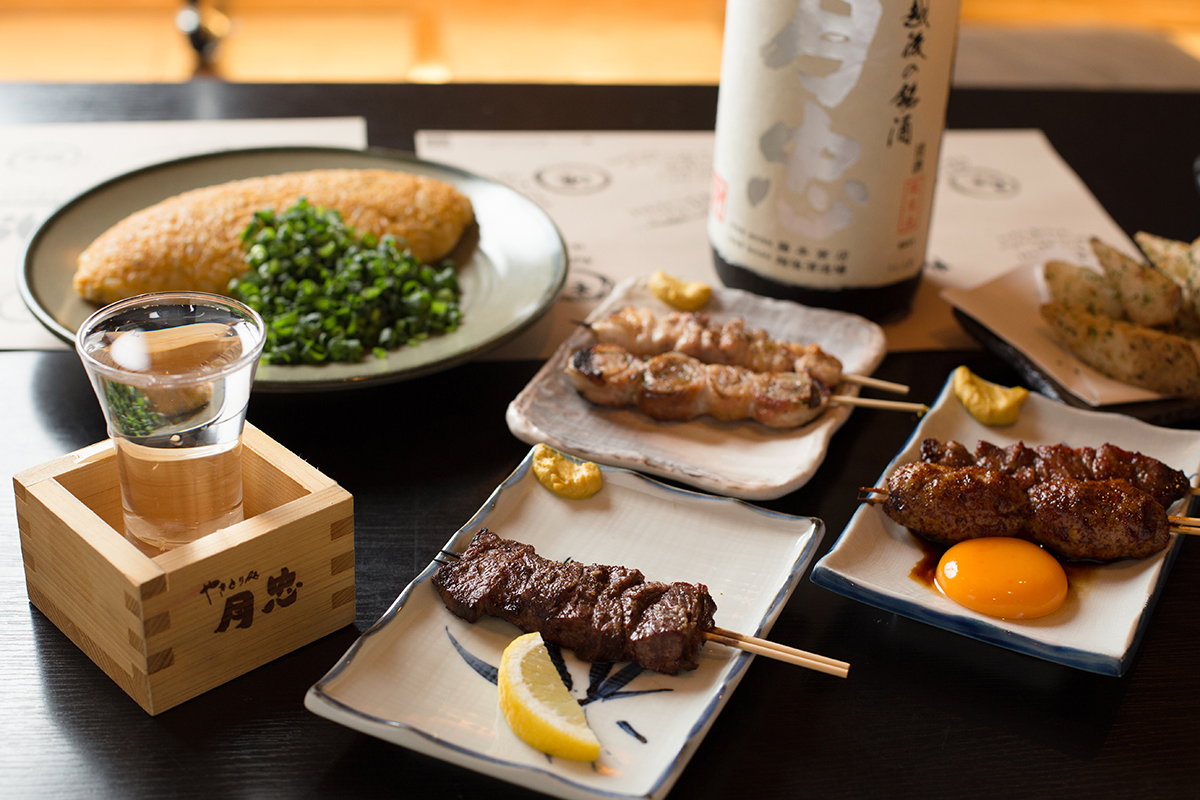 Assortment of kushiyaki (5 different items) starts from 1,080 yen. The picture shows tsukune (chicken balls), motsuyaki kashira (temple to cheek) , shiso-maki (shiso wrap), momo (chicken thigh), and wagyu harami (wagyu diaphragm). Rice and eggs are mixed into omuraisu (omelet-wrapped rice) and finished with Japanese flavors; enjoy it with a mountain of chopped spring onions. It's 900 yen for a full one, but half-size is also available. Fried yam 420 yen. Daibu's original sake is 700 yen for 180ml (all tax included).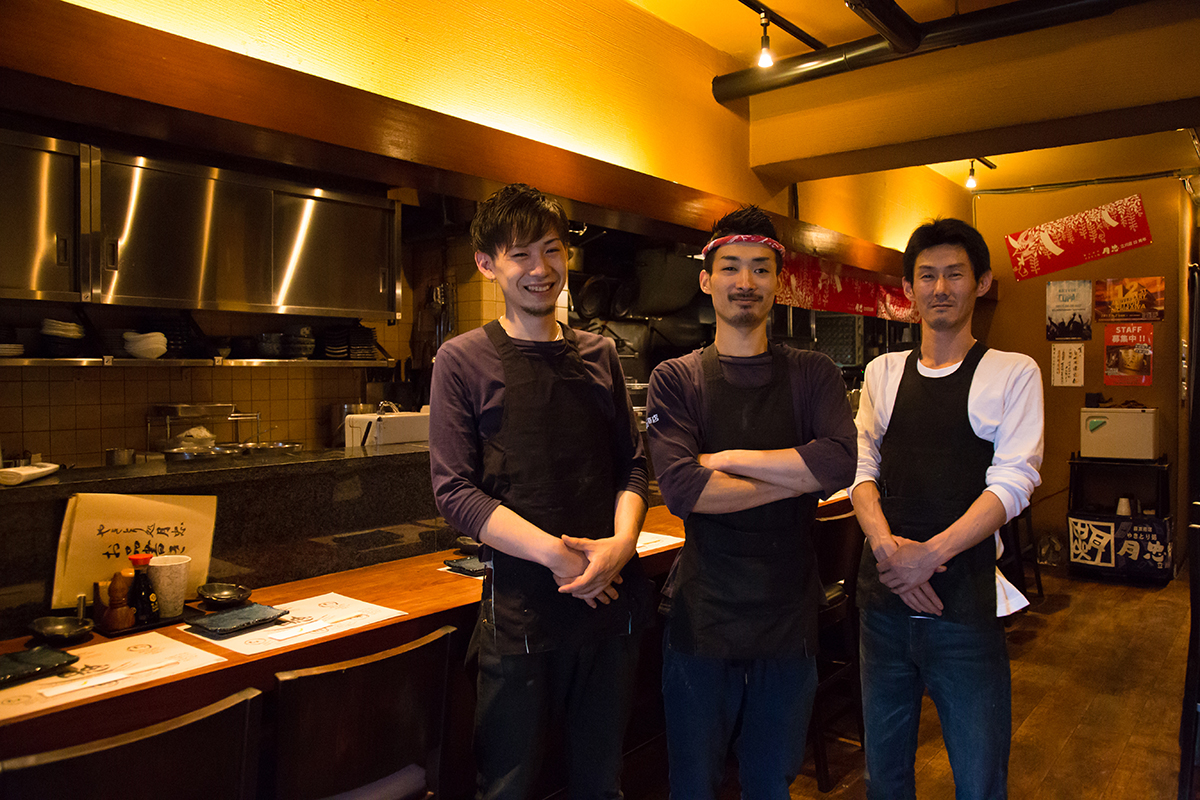 From left; staff member Rikiju Tomoyori; Koji Watanabe and Nobuo Akimoto, both fourth-generation managers. They are all energetic and pleasant to be around.
"We are trying to provide delicious kushiyaki and a fine meal, and an atmosphere that energizes our customers", says Watanabe, the manager. The restaurant is always lively and vibrant, and the staff ensure that it is never too noisy. They are blessed with customers from a wide age range, from people who stop by after work, to children. "Of course I want our customers to taste our food, but I also hope they have a good time here. For that, I think it is important that we, the staff, are happy as well." Watanabe originally wanted to study French cuisine and even worked at a bistro. He then moved to the current location, so that he can talk to the customers, offer what he cooks to them directly, and see their reactions. "It would make me happy if our customers feel at home here, and have a good time talking to us." You can enjoy their menu full of kushiyaki and snacks, and their recommendations like omelets and menchikatsu (fried meat ball). Come by and get energized!