A welcoming French bistro with a friendly owner
This French bistro is located on the 5th floor of a building a short walk from the south exit of Tachikawa station. Female customers often feel comfortable coming by alone for the friendly and cheerful chef and his tasty dishes. I visited the bistro to check them out.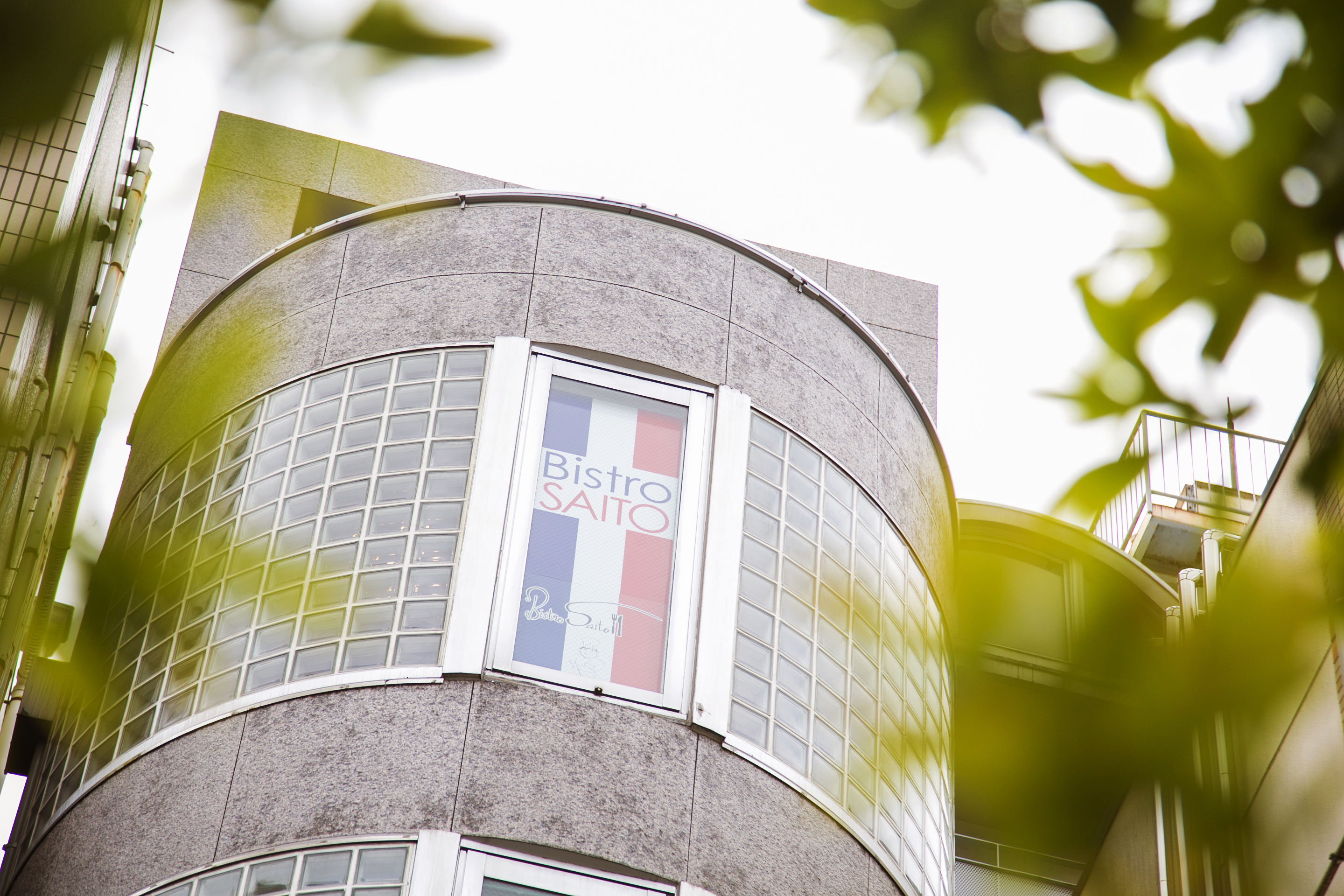 Looking up from the street, the bistro looks like this.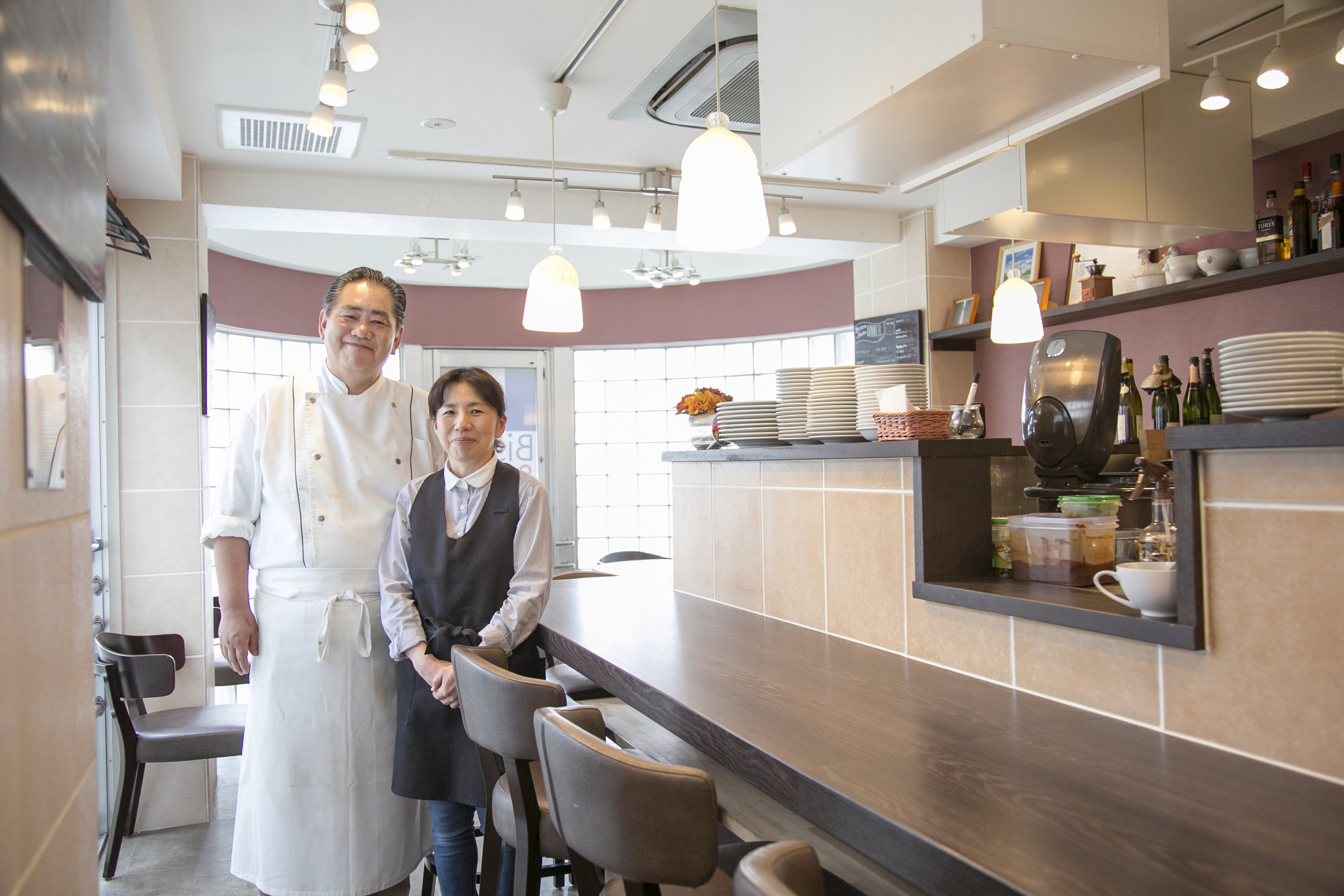 Meet the chef, Naoki Saito and his wife, Sachiko. This talented chef taught at TSUJI Culinary Institute for 30 years. "We call our place a "bistro", but I'd like you to think of it more as a Western-style izakaya (Japanese-style pub), so you won't feel intimidated to come in."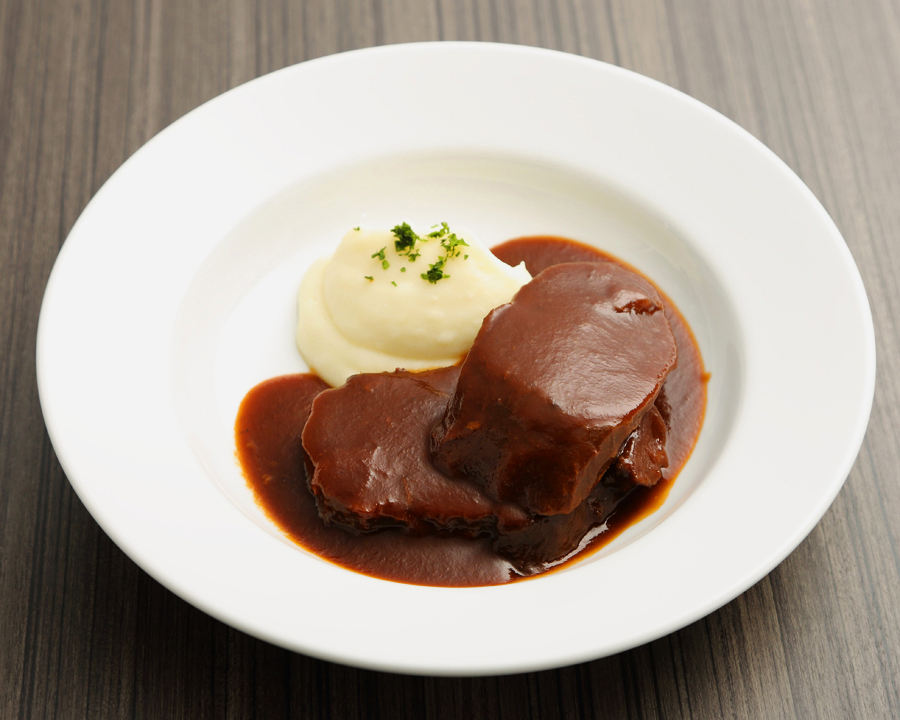 This is beef cheek cooked in red wine, 2,400 yen. Enjoy it with puréed potatoes.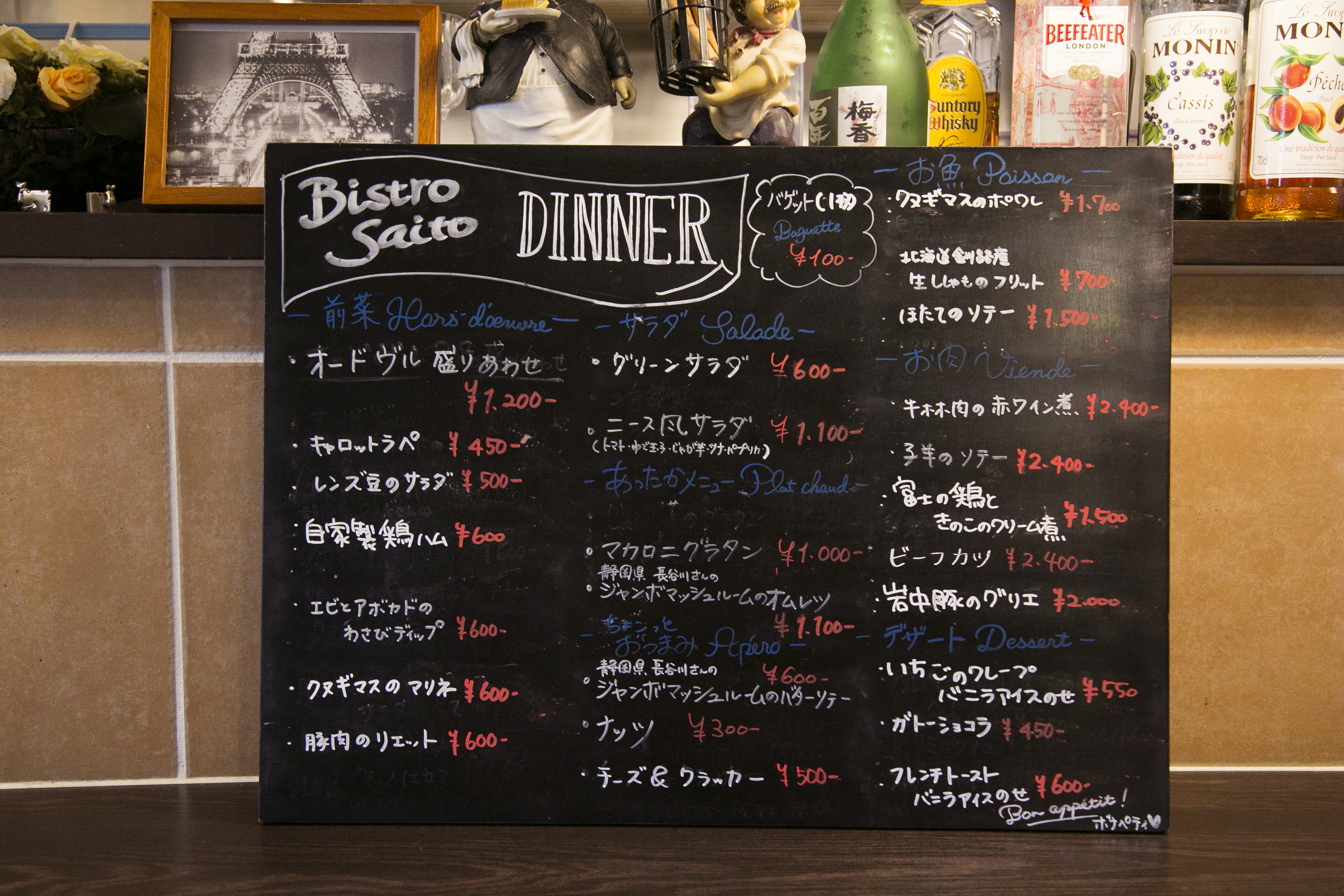 The recommended menu is written on the blackboard. Appetizers are quite affordable.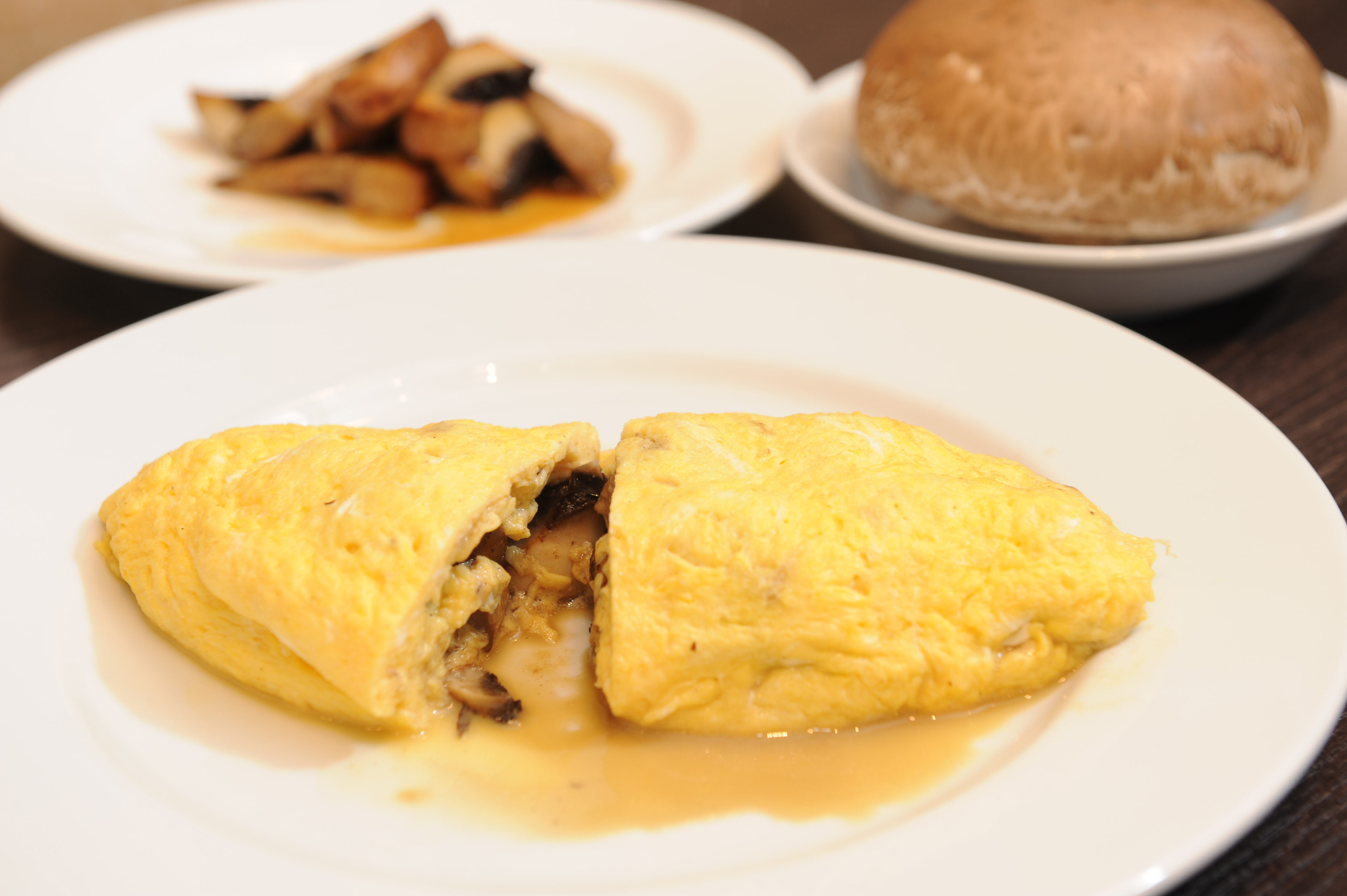 Jumbo mushroom omelet, 1,100 yen, uses jumbo portobello mushrooms specifically ordered from Shizuoka prefecture.
The bistro just opened in November 2015, but it is already established as a popular spot in the area. "I really liked counter spaces when I was in Osaka. I wanted to cook in the presence of my customers, so when I first saw this place, an image popped into my head immediately. I wanted to see the customers as soon as they stepped out of the elevator," said chef Saito. He wants his warm cozy bistro to be a place where he can cook up something special off the menu for children, while the customers enjoy chatting with each other.
Recommended menu items include jumbo mushroom omelets, beef cutlets, and assorted hors d'oeuvres. Kunugi trout marinade made with ingredients from a Kunugi farm in Shizuoka is also excellent. "Since we have been open only for a year and a half, we just have to keep it up. We want to provide a comfortable and relaxing place for our customers," the chef said. They want to increase the number of items on the menu, and improve the quality of their dishes and ingredients. "To that end, we need to hire a chef, because it's limiting when you run the place with only one or two people, and it affects the dishes we can make. So, that's our first goal." This bistro, where the friendly chef welcomes you, may have just opened, but I definitely want to support them. They also run unique cooking classes every Thursday, where you can learn the recipes by watching the chef cook and then taste them together afterwards.