This personable yakitori joint is always filled with smiles
Located on Tachikawa-dori, this Yakitori(skewered chicken) spot is a mere 8-minute walk from the north exit of Tachikawa station. Their quaint appearance makes you curious about the interior. The counter seats are always crowded with customers, including the locals. It turns many customers into avid fans after their first visit. Let's find out what it's like to dine there!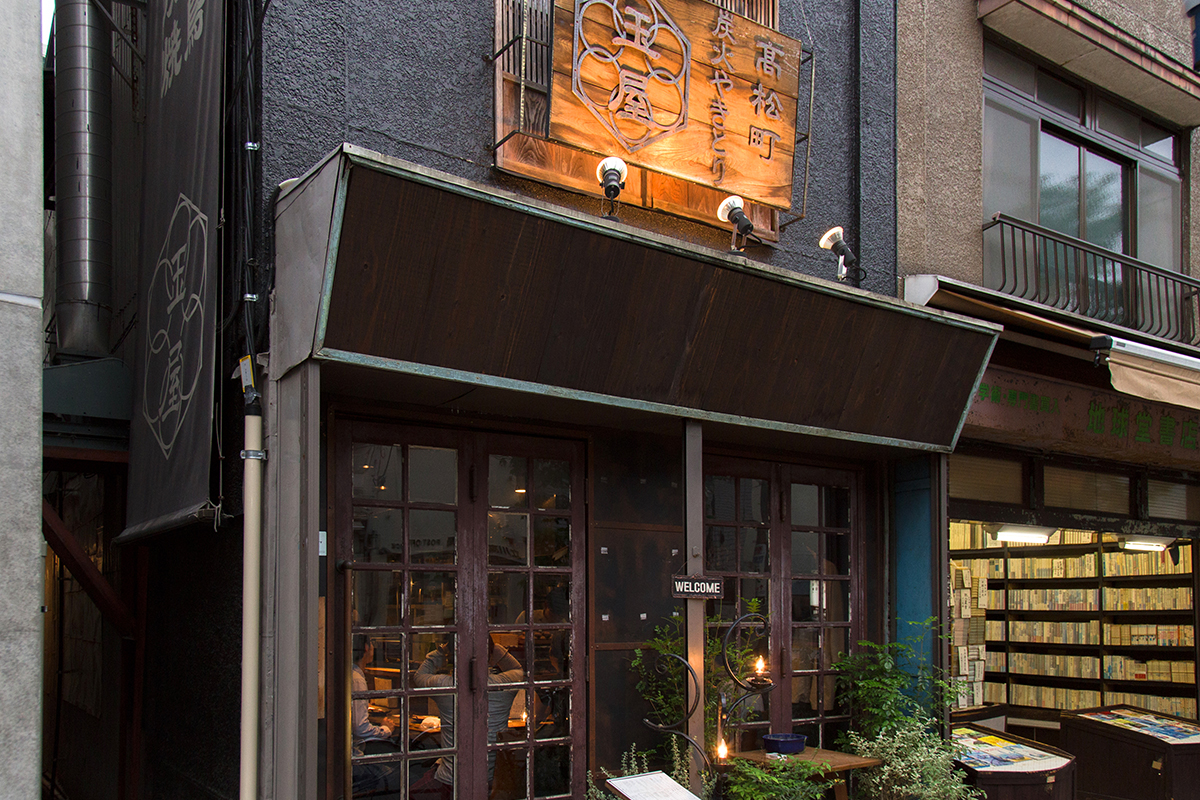 The wooden sign is so stylish. It has a modern traditional atmosphere from the outside.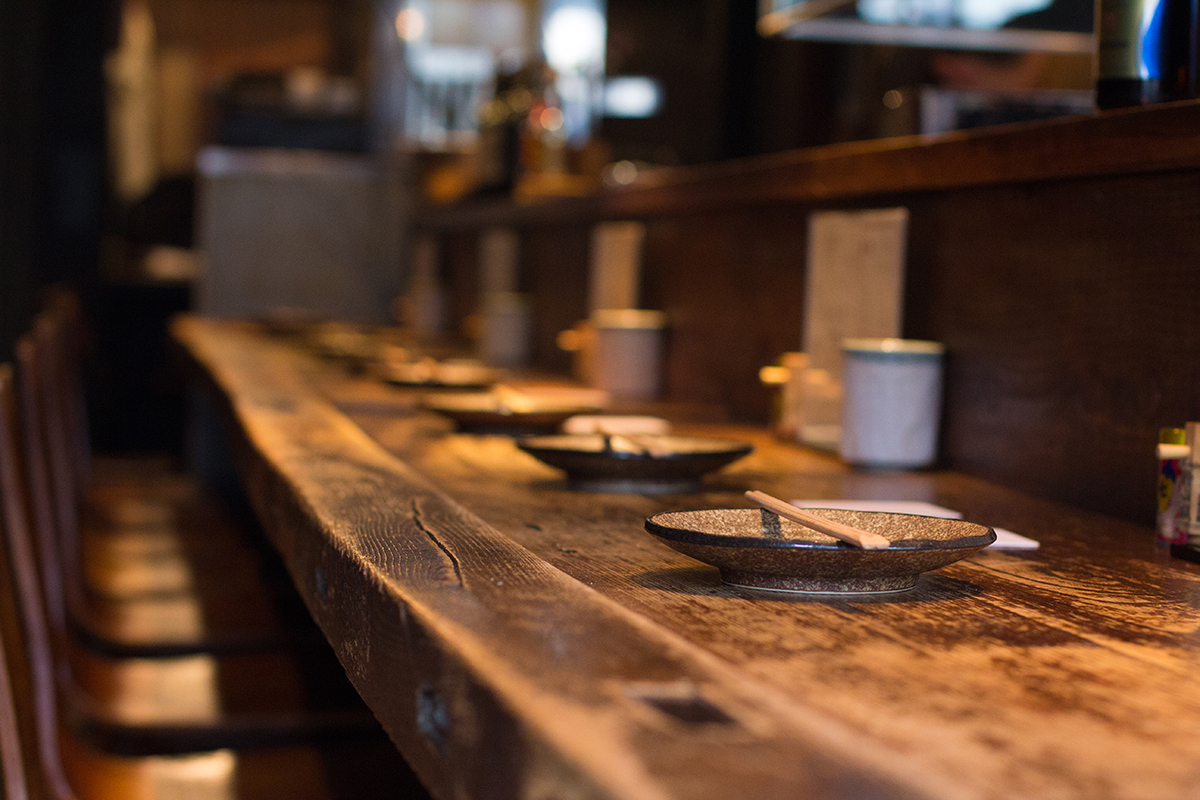 There are lots of antiques and period pieces inside. The counter used to be part of a temple gate.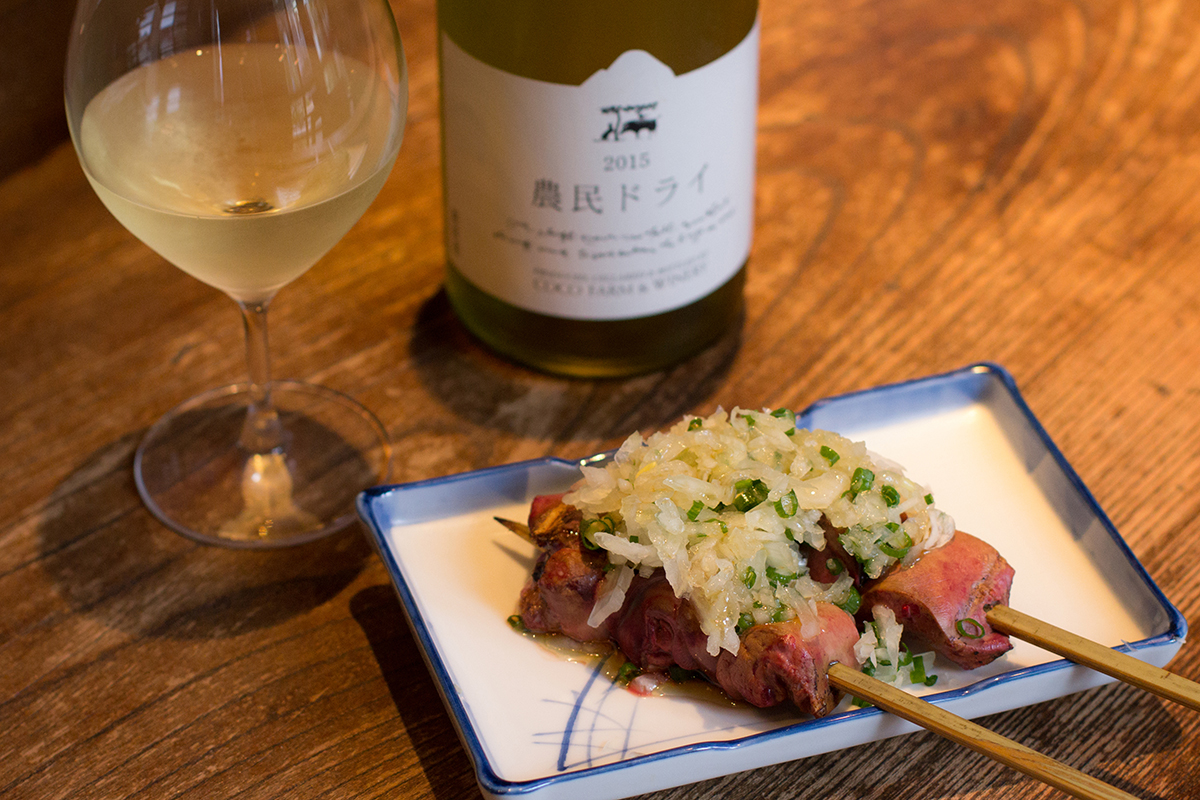 This is rare liver, 180 yen (tax included). Recommended wine is Farmer Dry, 650 yen per glass or 3,800 yen per bottle (all tax included).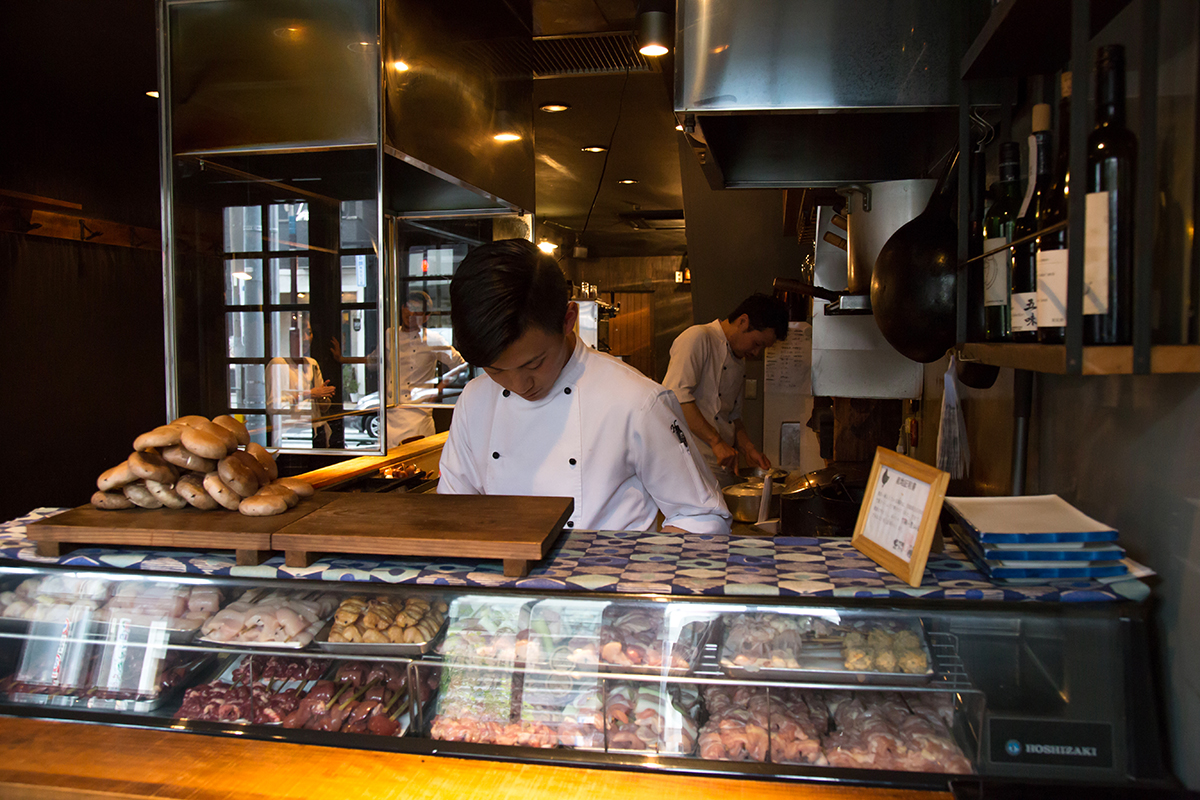 There is a variety of skewers.
This is the friendly store manager, Shimojima. He enjoys talking with the customers like they are his friends.
Eight years have passed since they opened the shop. It's already a part of the local scene and their counter is always full of vibrant energy. "We order chicken every day, so it's extremely fresh," says Shimojiima. Here, you can also find rare parts that are hard to find anywhere else, such as tsunagi (the connective tissue between the heart and the liver), saezuri (windpipe), and harami (diaphragm). In fact, many customers come specifically for them. There is also a variety of popular staples, such as breast and sasami (tender breast), tamago tsukune (ground chicken balls served with a raw egg), various organs, and vegetables. If you don't know where to start, try the five- or seven-skewer set of the day. Other menu items, from salads to rice dishes to finish off, are also quite exciting. "We strive to make delicious yakitori every day, devoting our ingenuity into the preparation. The entire place is non-smoking, so it's comfortable for children as well." A comfortable space and fresh yakitori can never go wrong. Definitely worth a visit.