Coffee shop along Tamagawajosui Headrace with a rare roasting machine
This small café is located about a 1km-walk from Tamagawa-Jōsui station towards Tachikawa. You can have coffee roasted by the owner himself using a hot-air roaster, which is different from direct fire roasting. I took a walk along the Tamagawajosui Headrace which is brimming with vibrant green to visit the coffee shop.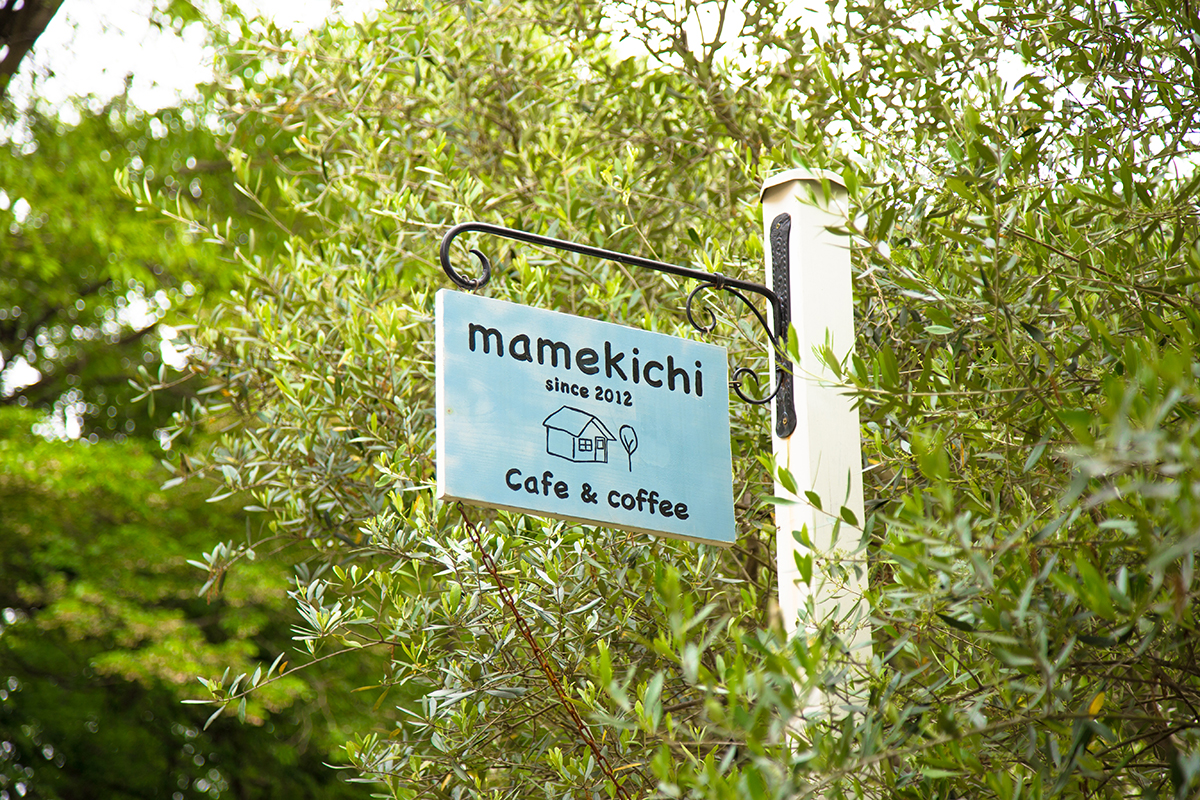 Handmade sign with "cafe & coffee" and cute illustrations.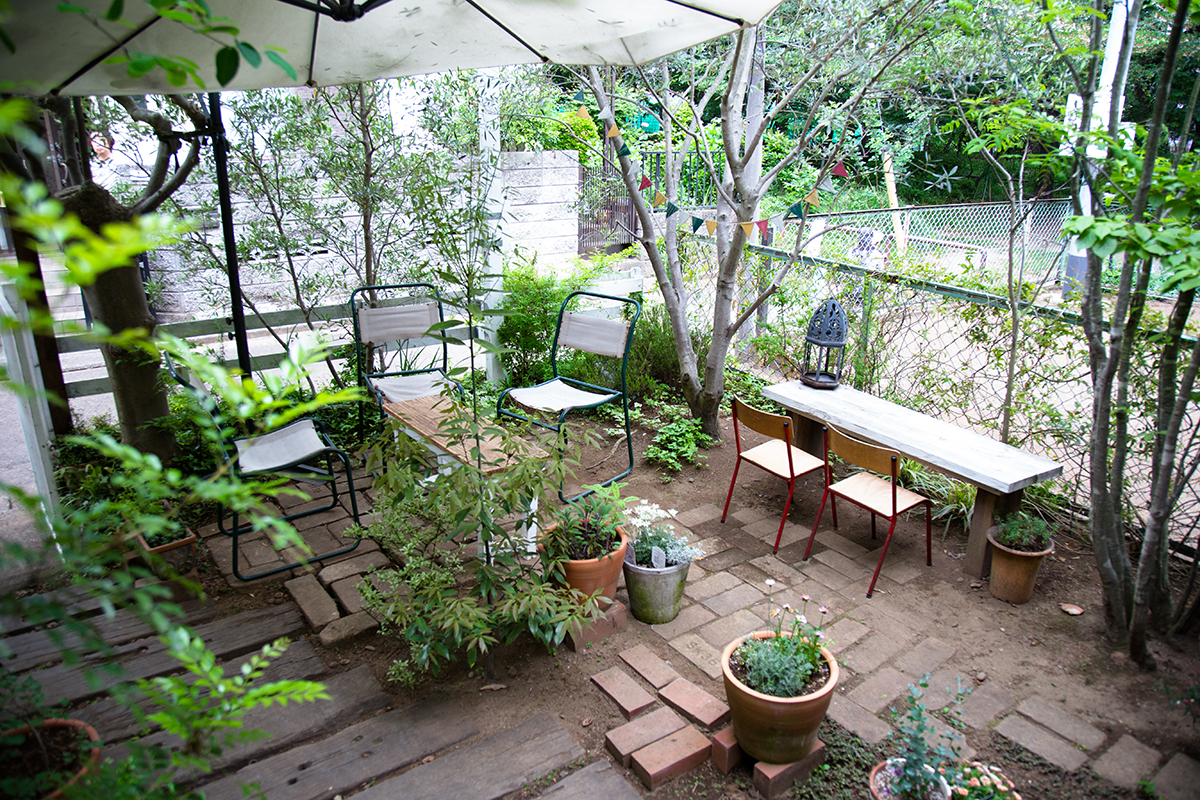 The terrace seats are comfortable to relax in. There are five to six seats inside as well.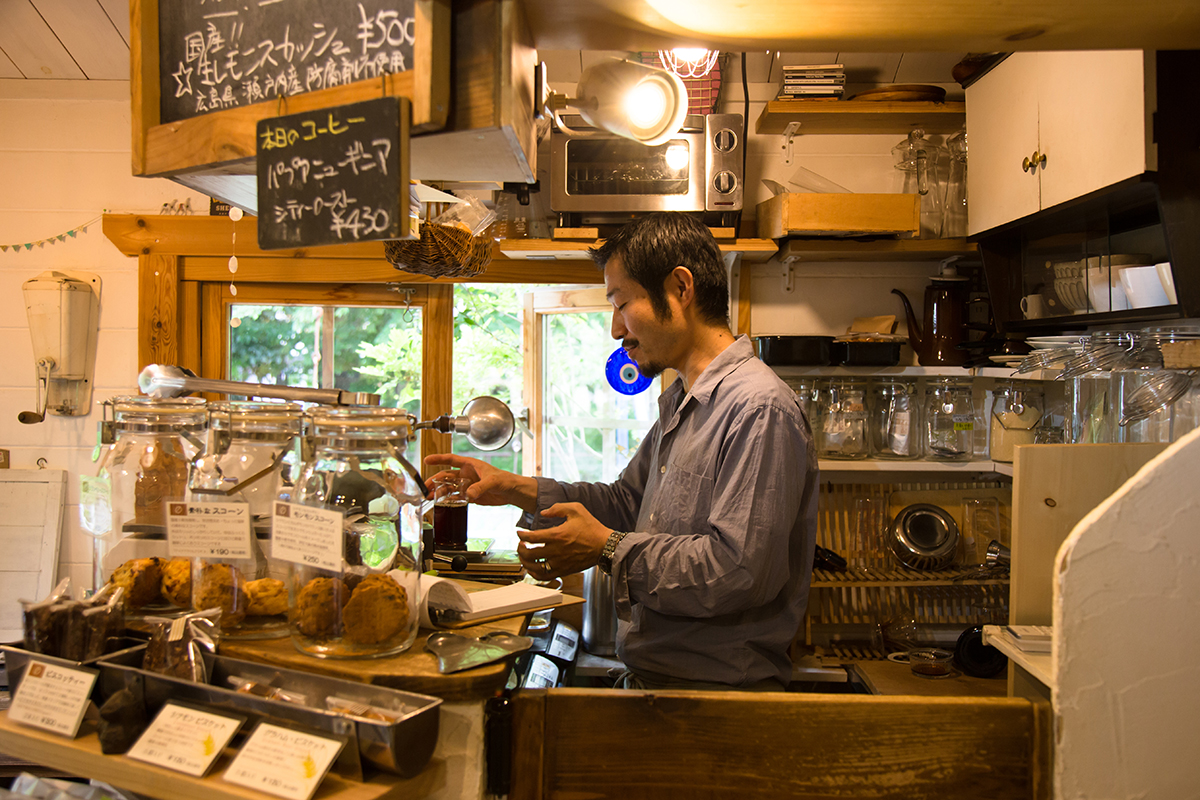 Yamaguchi used to work in the fashion industry, so you can sense his unique style in the way he put the shop together.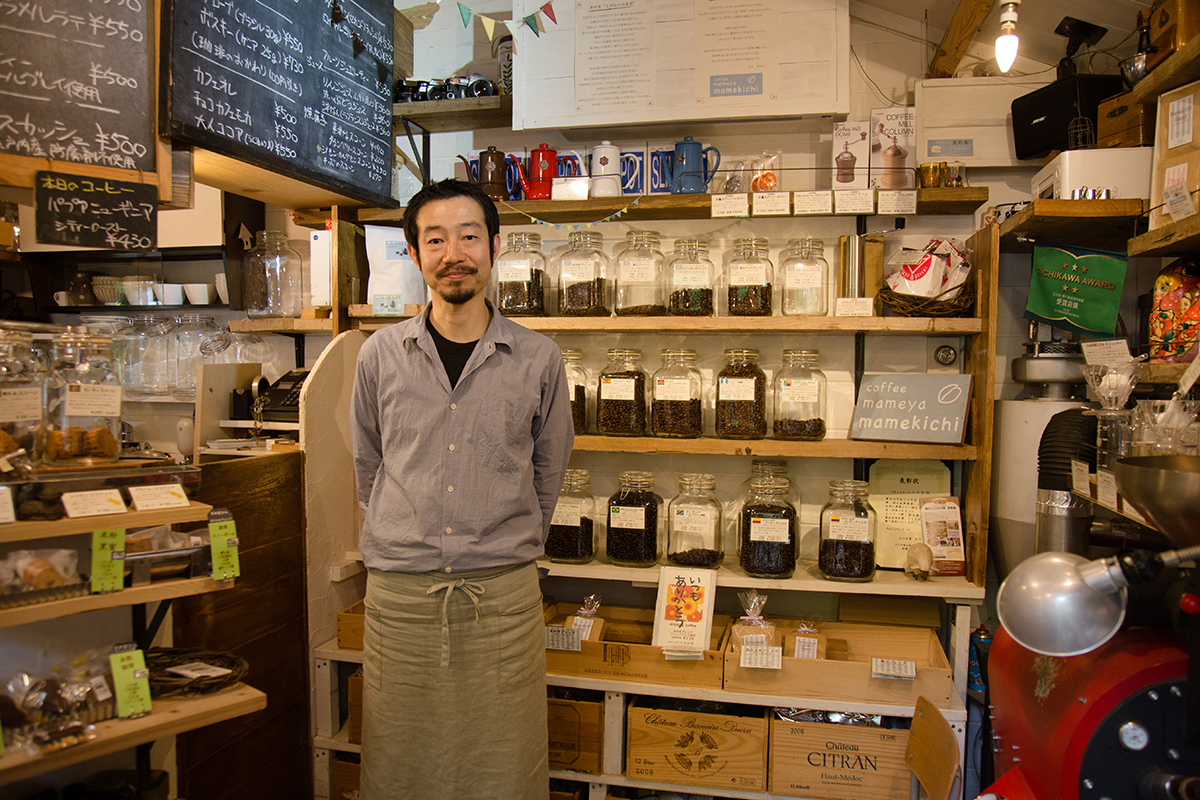 Meet the owner of the shop, Eikichi Yamaguchi. After tasting a variety of coffees, he decided to run a coffee shop with a hot-air roaster.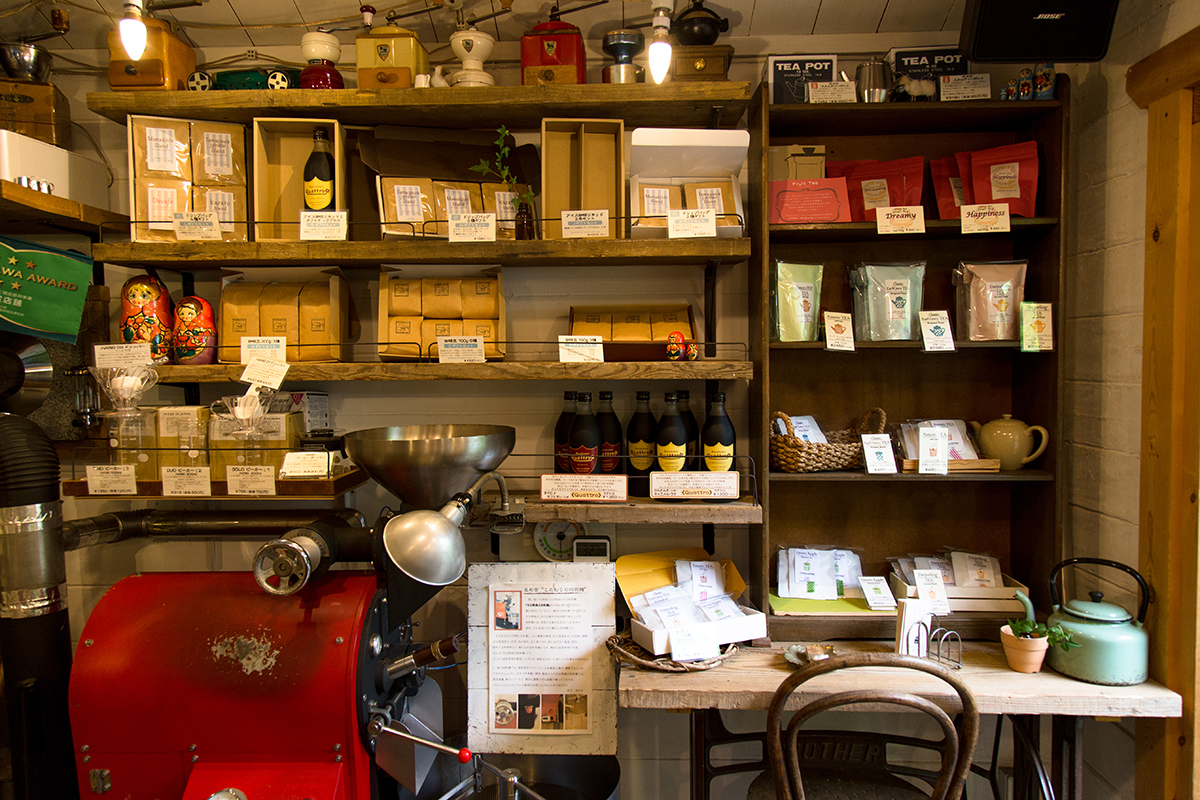 This is the hot-air roaster. There are only about 60 of them in Japan. It roasts beans to bring out a refreshing taste without unwanted flavors or tartness. "I think that my coffee is relatively easy to drink even for non-coffee drinkers," said the owner.
He opened the shop in 2012 on the property purchased by his late father who loved coffee. "When I came across a hot-air roaster, I thought this was it! This roaster roasts the beans with only hot air. Imagine it as hot steam in a boiling kettle, insulated and completely sealed. I bake the beans to the core with hot air heated to about 200 degrees." He wants people who don't like coffee's bitterness and tartness to try it. "Of course there is still some bitterness as it is a deep roast, but the taste is completely different. The bitterness vanishes really smoothly."
Some coffee fans find it too light, but a handful of customers are so hooked on his coffee to the point where other coffees aren't good enough for them. Some clients, who used to be able to drink coffee only with sugar and milk, started drinking it black. Yamaguchi welcomes customers not only for coffee, but also to spend some time here. He wants to chat with many people over coffee.