Learning so much through tea
Japanese tea is an indispensable drink for Japanese people. As soon as we have a cup of delicious tea, we feel relaxed. This shop selects their merchandise meticulously, and displays plenty of information about their teas. I talked to the owner, who is passionate about his products.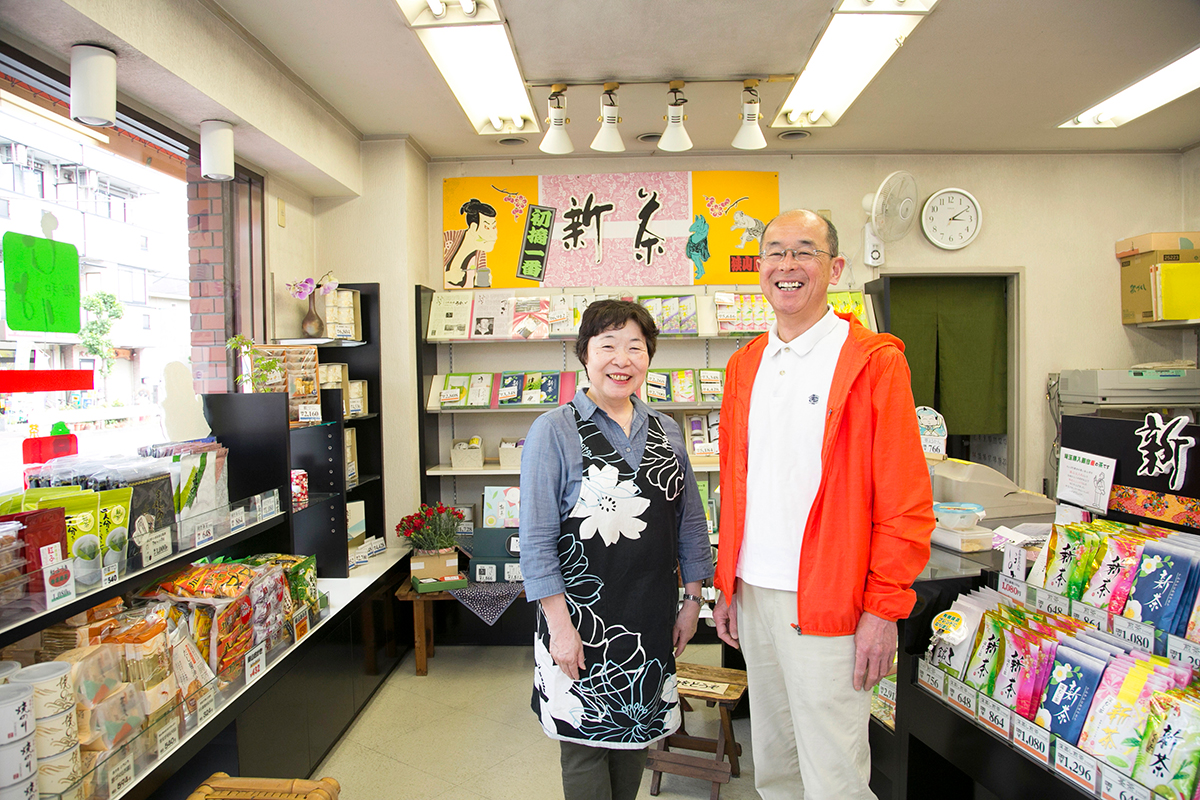 They are Kenji Ikeya and his wife, Kazuko. Usually, their daughter, Kazumi and a long-term part-time staff help them manage the shop together.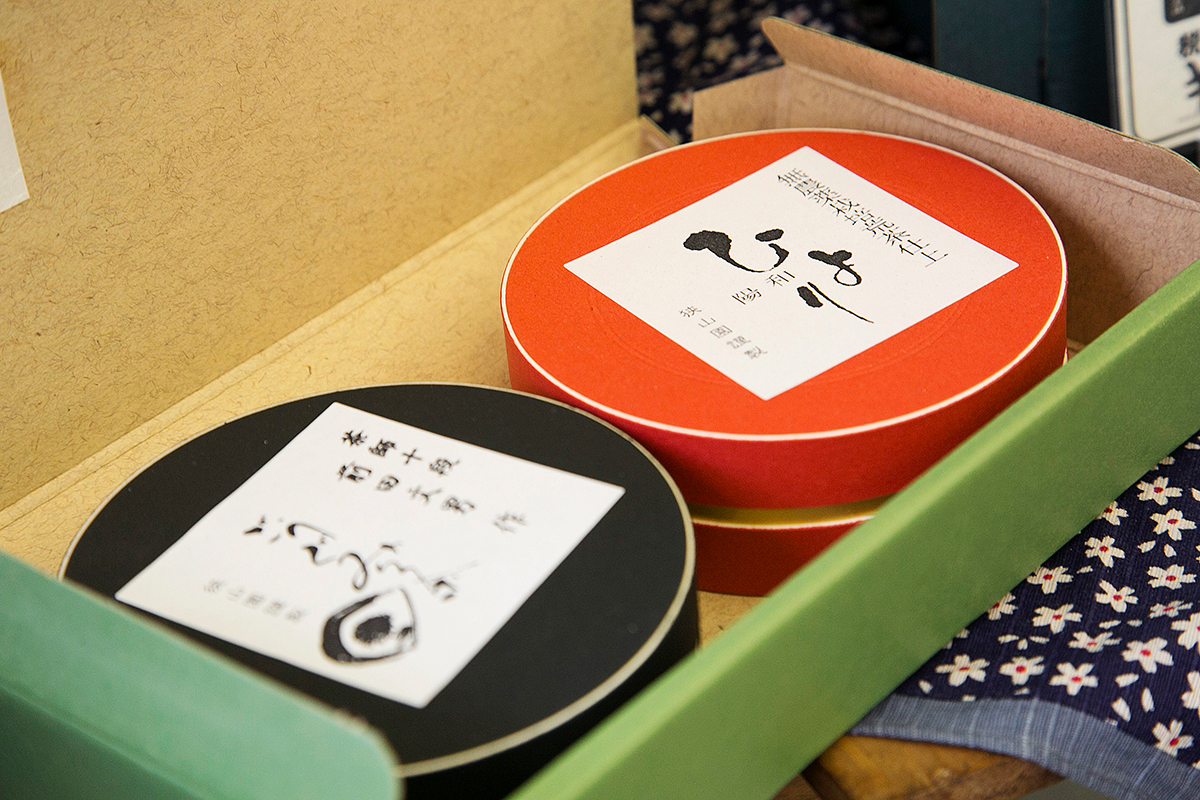 A set of tea blended by Fujio Maeda, a tea master with the highest judan qualification, is great as a gift.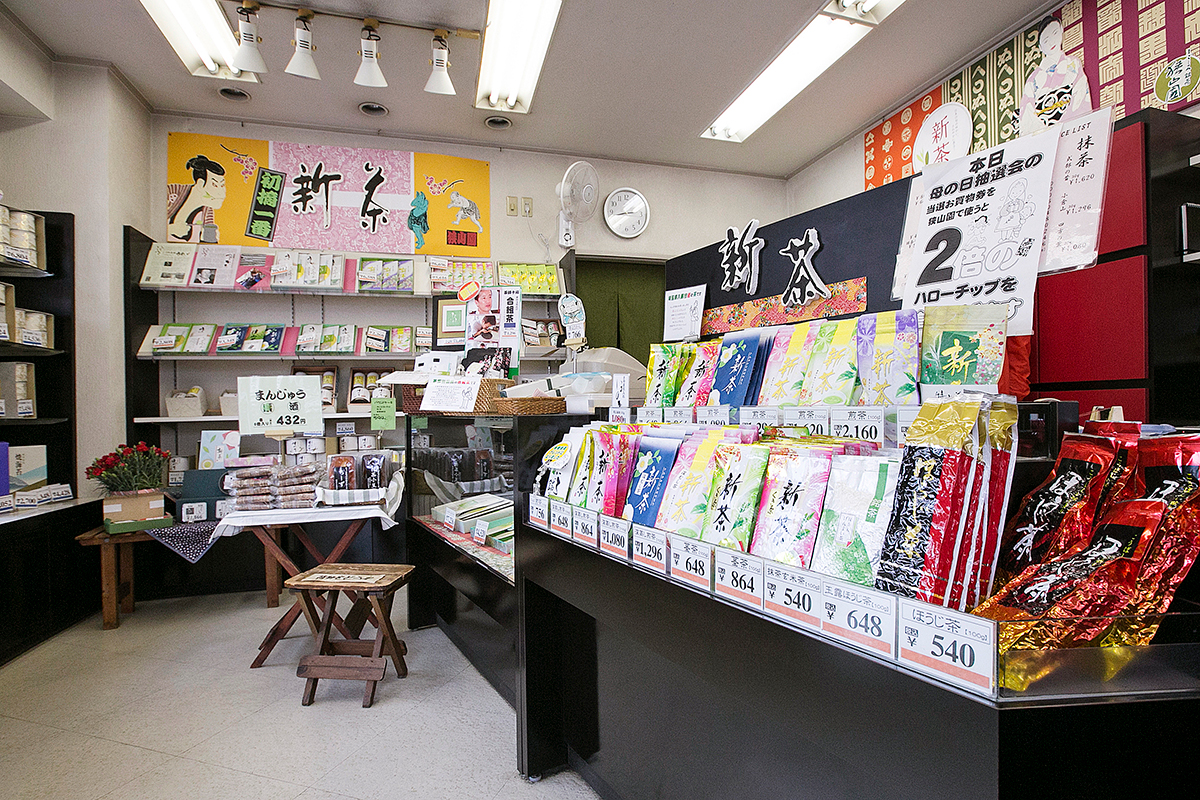 In addition to the first picked tea of this year, the shop also offers seaweed and ceramics.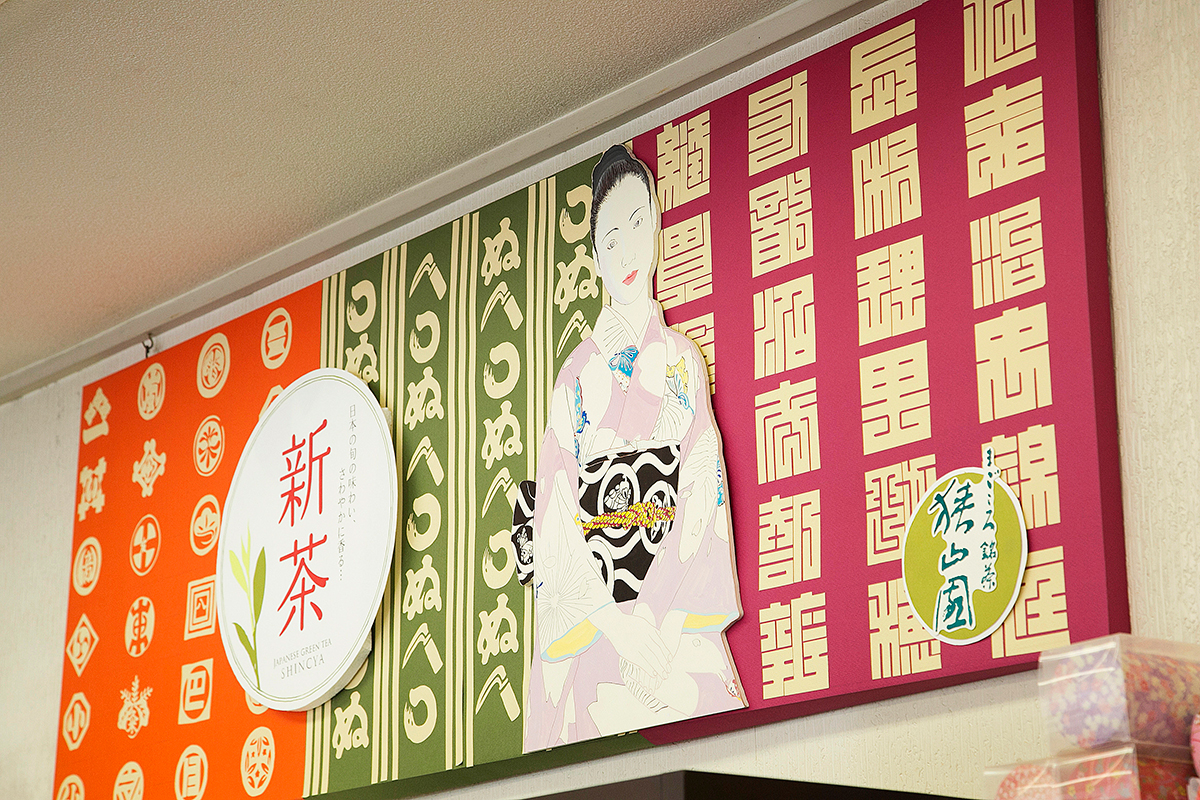 All the stunning ornaments in the shop are handmade by the owner. He draws, cuts and pastes them together to make original posters. "I like the detailed work," he said.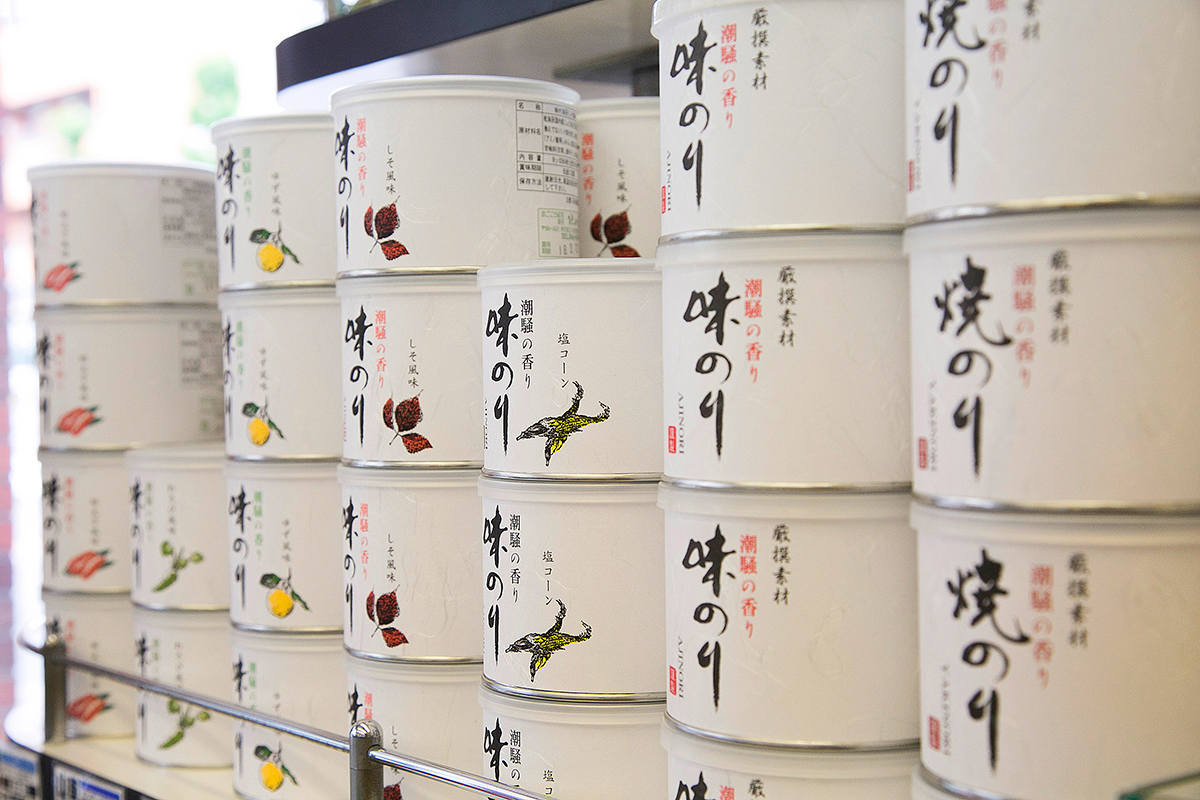 Other than tea, these flavored seaweeds are also popular. It's great that you can choose
your favorite flavor. A can of flavored seaweed, 756 yen (tax included).
He took over the shop 40 years ago from his father, but the shop itself is over 65 years old.
"I think that the difference between our shop and other tea shops is that we tell our customers about what's happening along this shopping street, about our tea and their producers," says Maeda proudly. He visits the producers himself to learn about their products, and publishes "Ippuku", a monthly booklet about tea and their producers. He recently interviewed a tea master with the highest qualification, Fumio Maeda, and now sells tea blended by the master himself.
According to his wife, Kazuko, the owner is something of a "clean freak". In addition to displaying the products on lower shelves to make them more visible, he carefully handles the interior decoration as well. During the new tea season and mid-year gift season, he sends out postcards which act as coupons for "Hello Chips", a voucher that can be used on products and services on their shopping street. The shop is really enthusiastic when it comes to attracting customers.