* We will be temporarily closed from August 1
Health-conscious French cuisine fusing Japanese essence and vegetables
Despite being open for only two and a half years, this French restaurant boasts great popularity. When I walked by a couple of times at lunch, I got the impression that it's a high-class restaurant where celebrities enjoy meals gracefully. Let's see what they have to offer.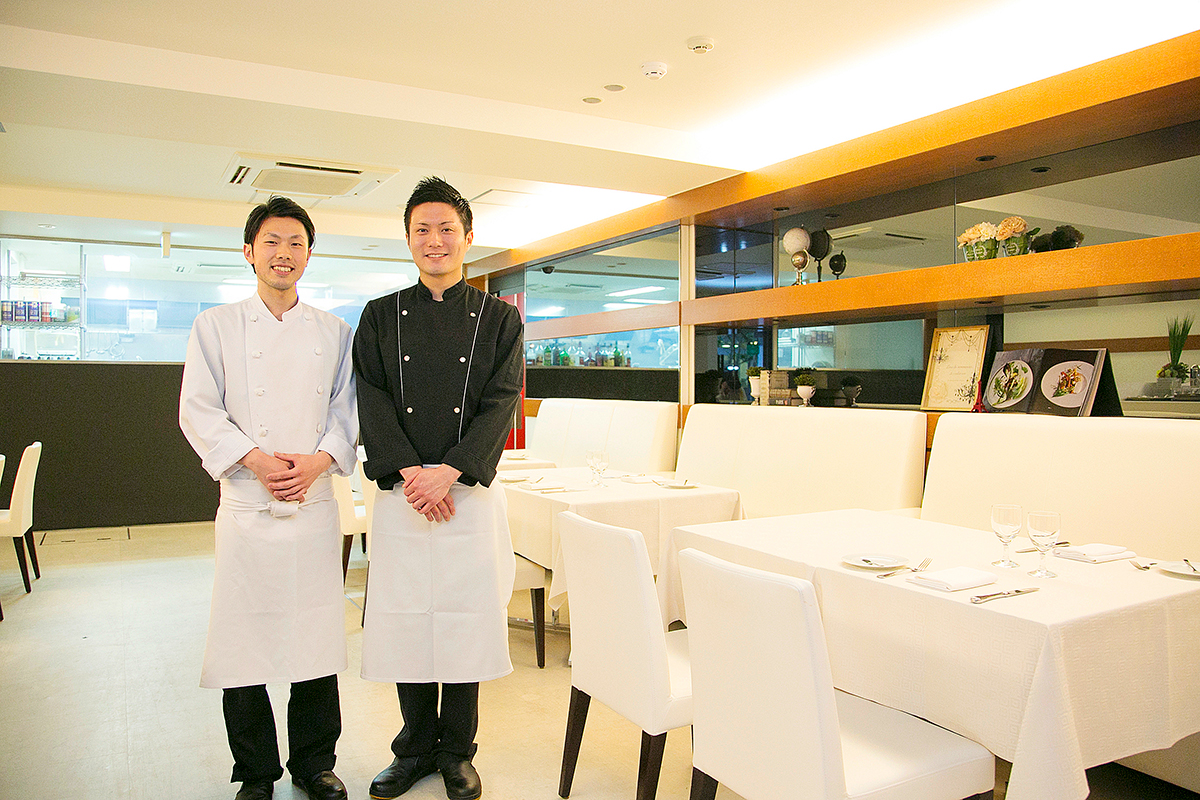 Cooking in the kitchen are the young chef, Yuya Gonohe (right) who trained at Hotel Mira Costa and in Paris, and sous chef with a vegetable sommelier qualification, Junki Makino (left). They are still young, at 27 years old and 25 years old respectively.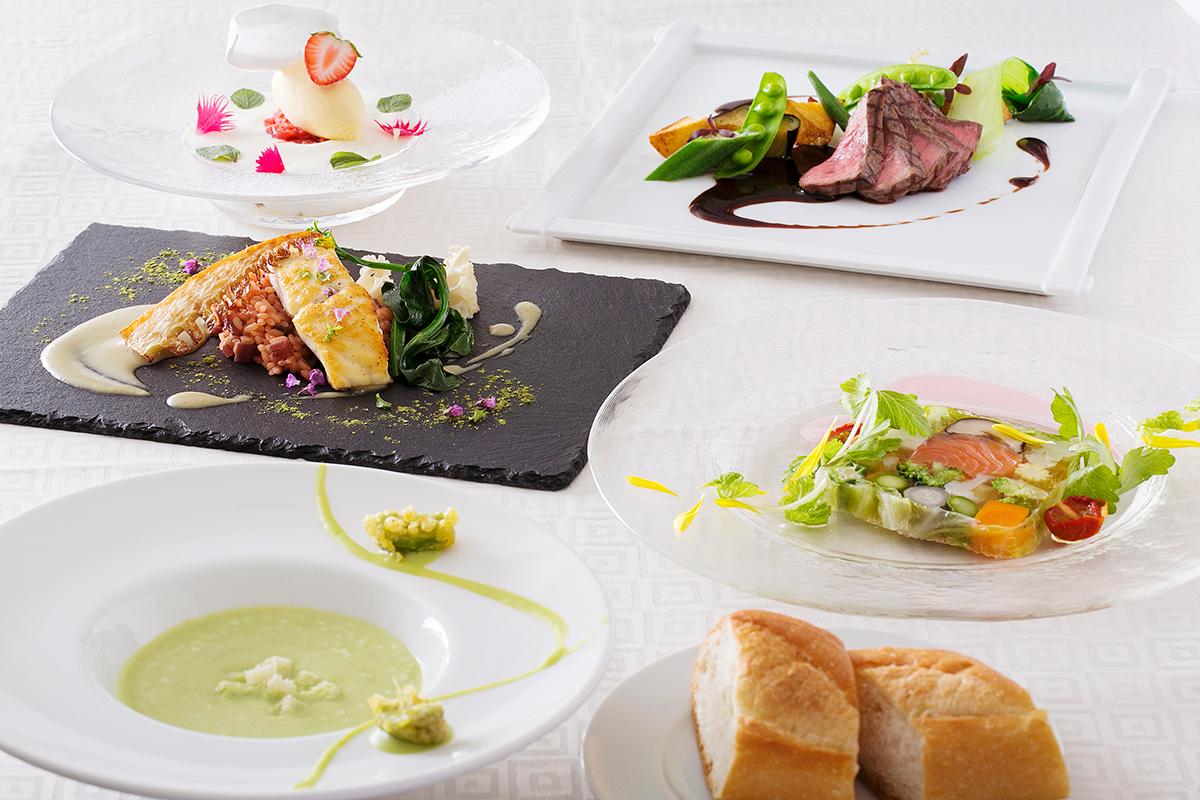 The special lunch course looks and tastes exquisite, 3,500 yen (excluding tax). The terrine uses 12 to 13 types of vegetables, and you can eat approximately 20 to 25 kinds of vegetables in the course. The beautiful dessert is fromage blanc ice cream – the meringue makes it look like a wing. Placed inside are a financier and almonds for texture. "Course dishes are entertainment till the very end," says Chef Gonohe.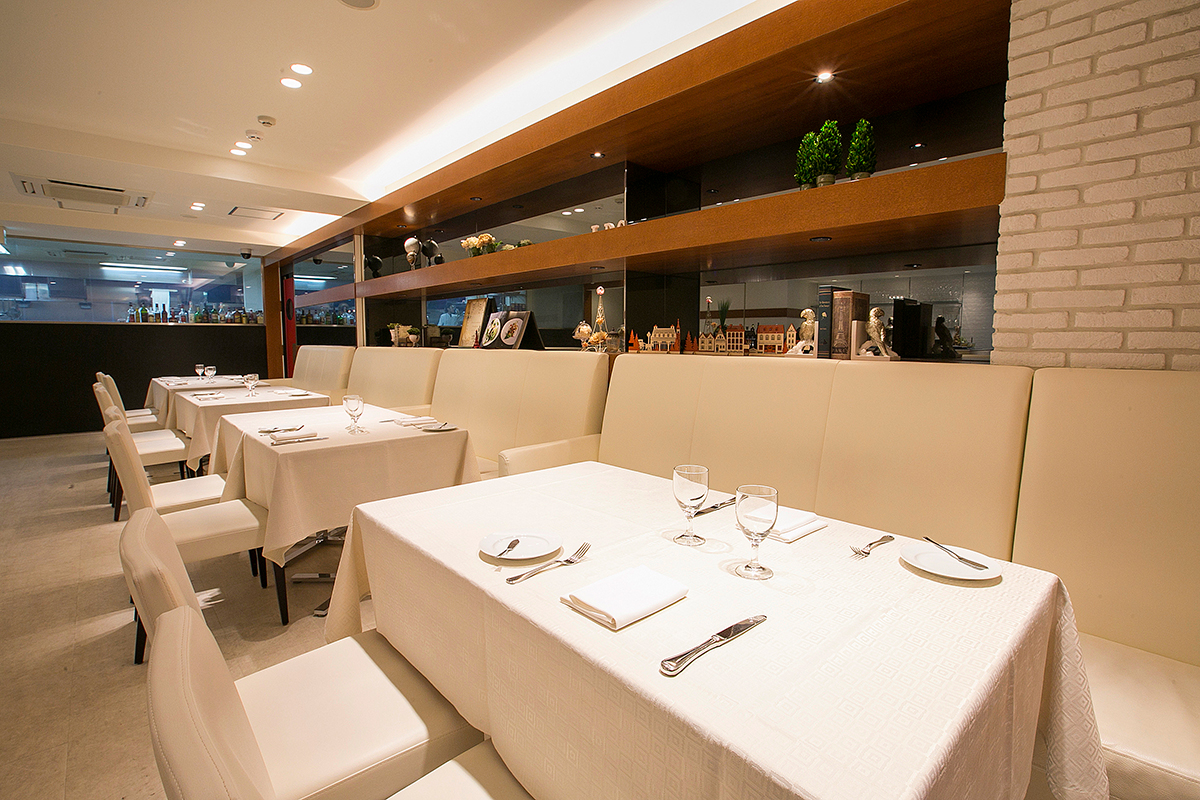 The restaurant's interior is relaxing, with a comfortable space between the tables, making it perfect for special occasions with someone important. What makes it different from other French restaurants is that the entire tableware is not set at the table. They also offer chopsticks so you can relax and enjoy the food without worrying too much about French etiquette.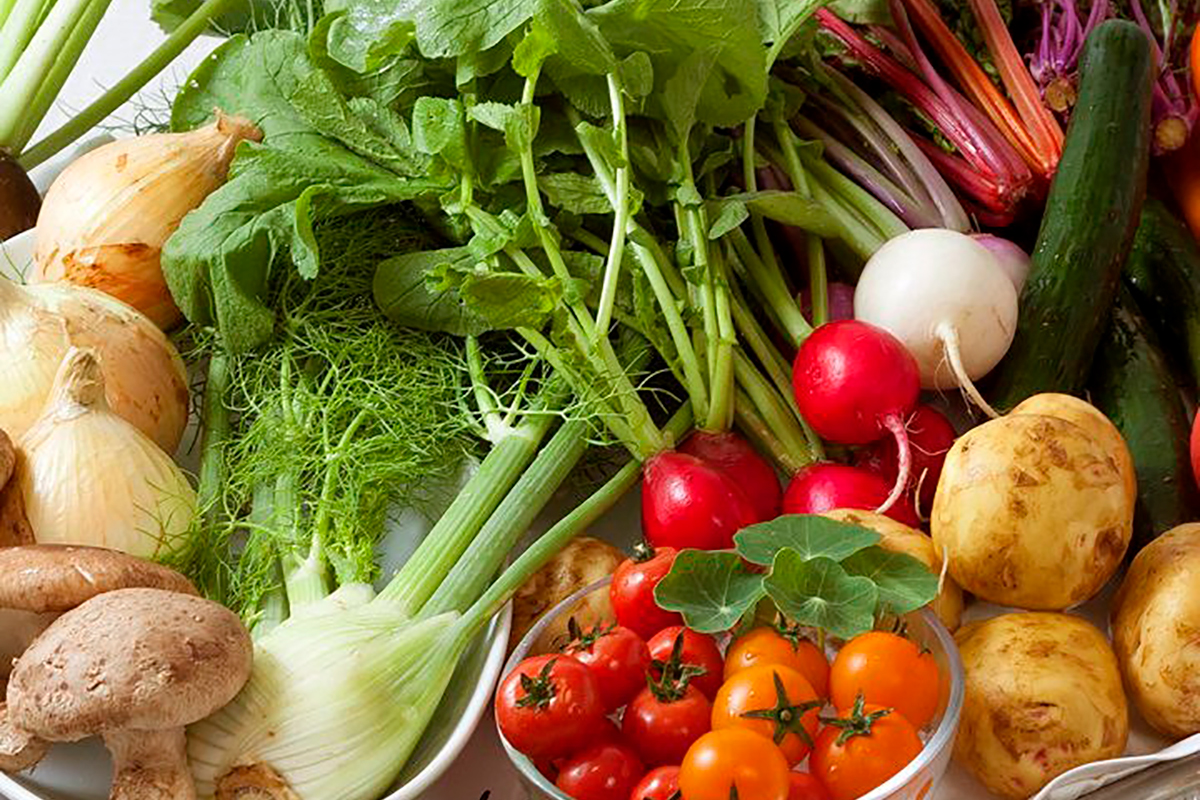 Most of their vegetables are produced in Tachikawa. They have contract farmers who send them fresh vegetables everyday. "It's the food of the producers," says the chef. In addition to the vegetables, they also carefully select the flowers that garnish the plates.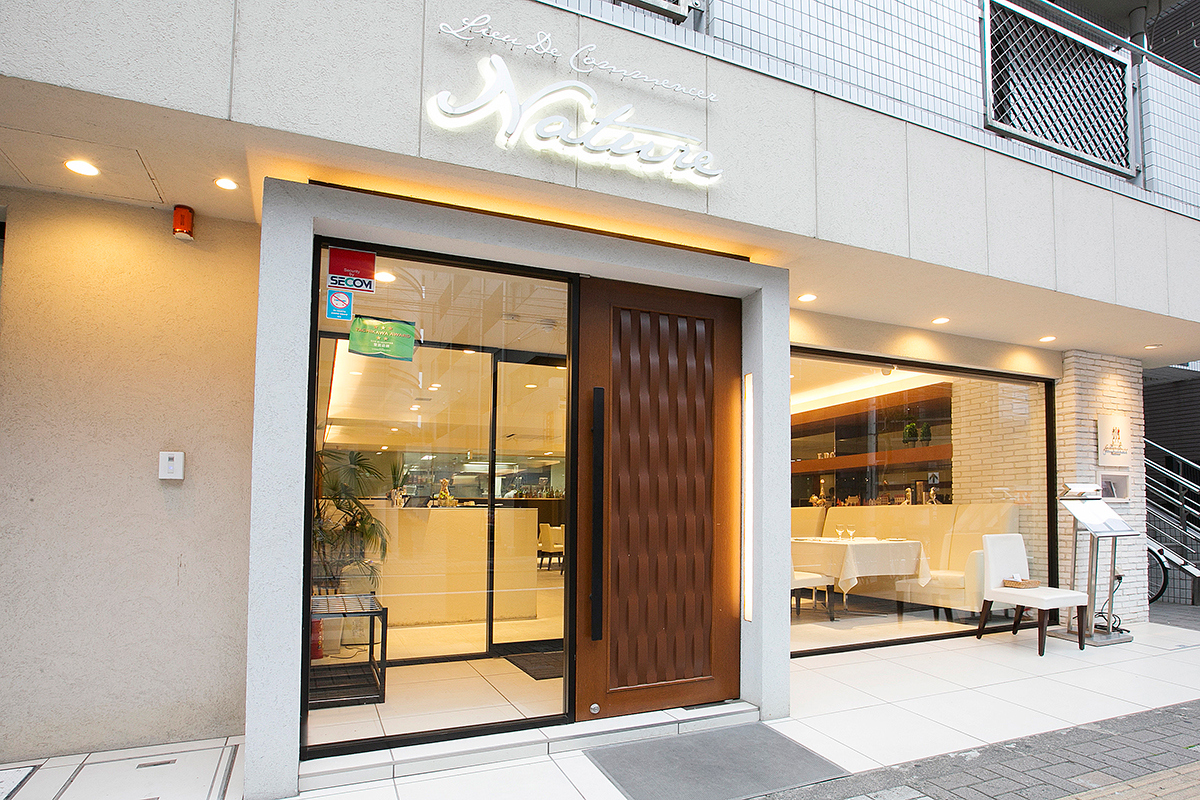 The exterior of the restaurant has a nice modern feel with its white tone. The word "Nature" is eye-catching, and reflects their care for the wellbeing of their customers.
They serve natural French cuisine that features ingredients with a Japanese essence rather than traditional French. You can see the Japanese twist in their dishes. For example, they use many Japanese seasonings, such as Saikyo miso in their foie gras sauté, and crab butter for their fresh fish poêlé. Because they don't use too much fat or butter in order to retain the taste of the ingredients, women and the elderly can dine here at ease.
"When I was studying in Paris, I rediscovered the wonderful ingredients unique to Japan," says Chef Gonohe. He realized that he didn't have to be bound to the traditional French style, and instead values the seasonings and textures that highlight the ingredients. "I think of cooking as making the ingredients hold hands with each other rather than just throwing them together." He wants to make the restaurant and its dishes be the reasons that put big smiles on his customers' faces.