Experience the powerful sound of explosive screening!
Tachikawa Cinema City is also known as the pioneer of the cinema complex. The theater's CINEMA TWO specializes in acoustics, so you can enjoy movies with realistic sounds. If you're watching a musical, go for an "exquisite sound" screening, while "super explosive sound" screenings deliver incredibly crisp acoustics. Sound quality gives audiences a whole different experience even for the same movie. If you like movies, you should feel the difference.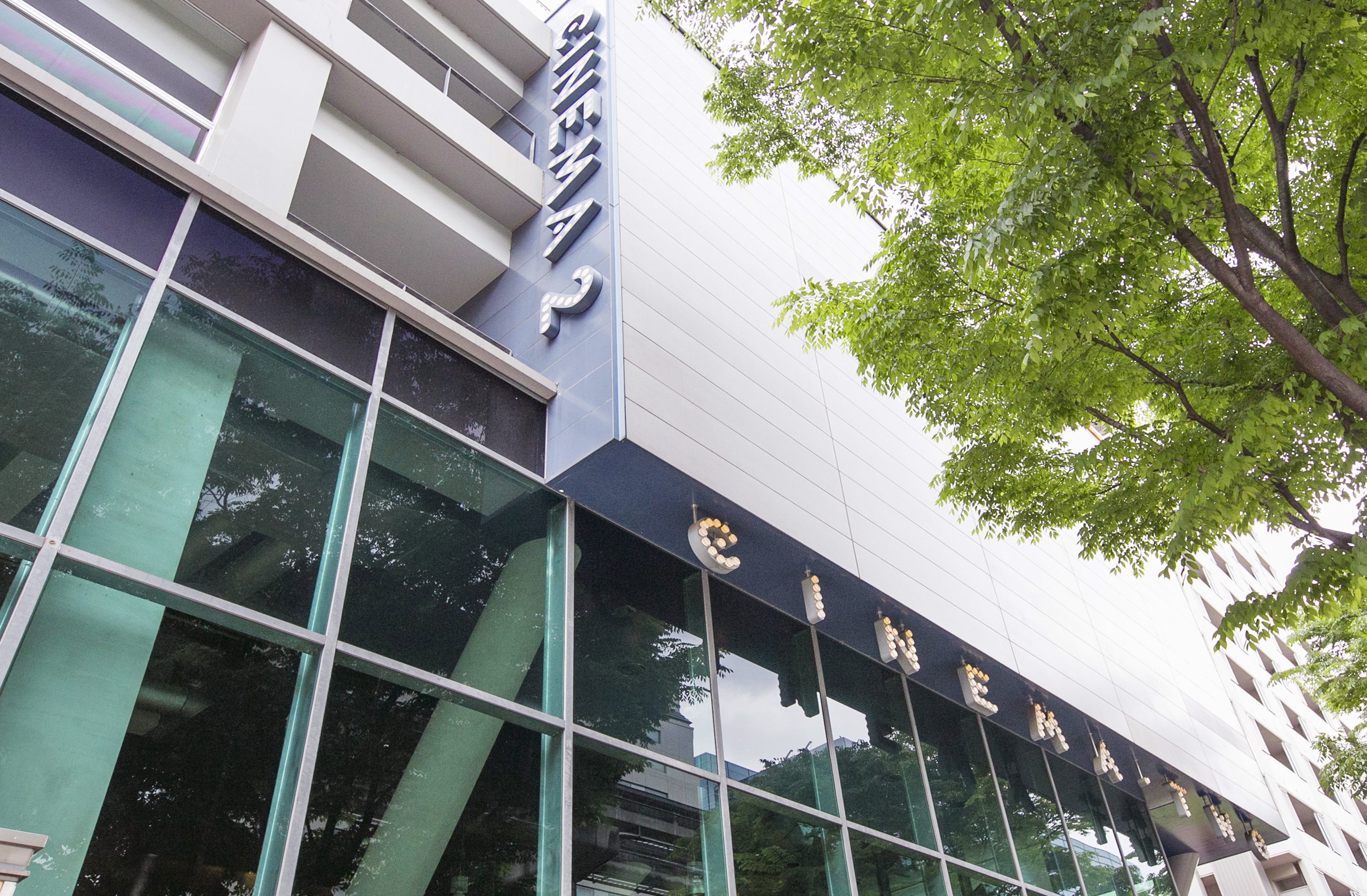 CINEMA TWO opened in July 2004. It is unique to Tachikawa that each floor shows different movies.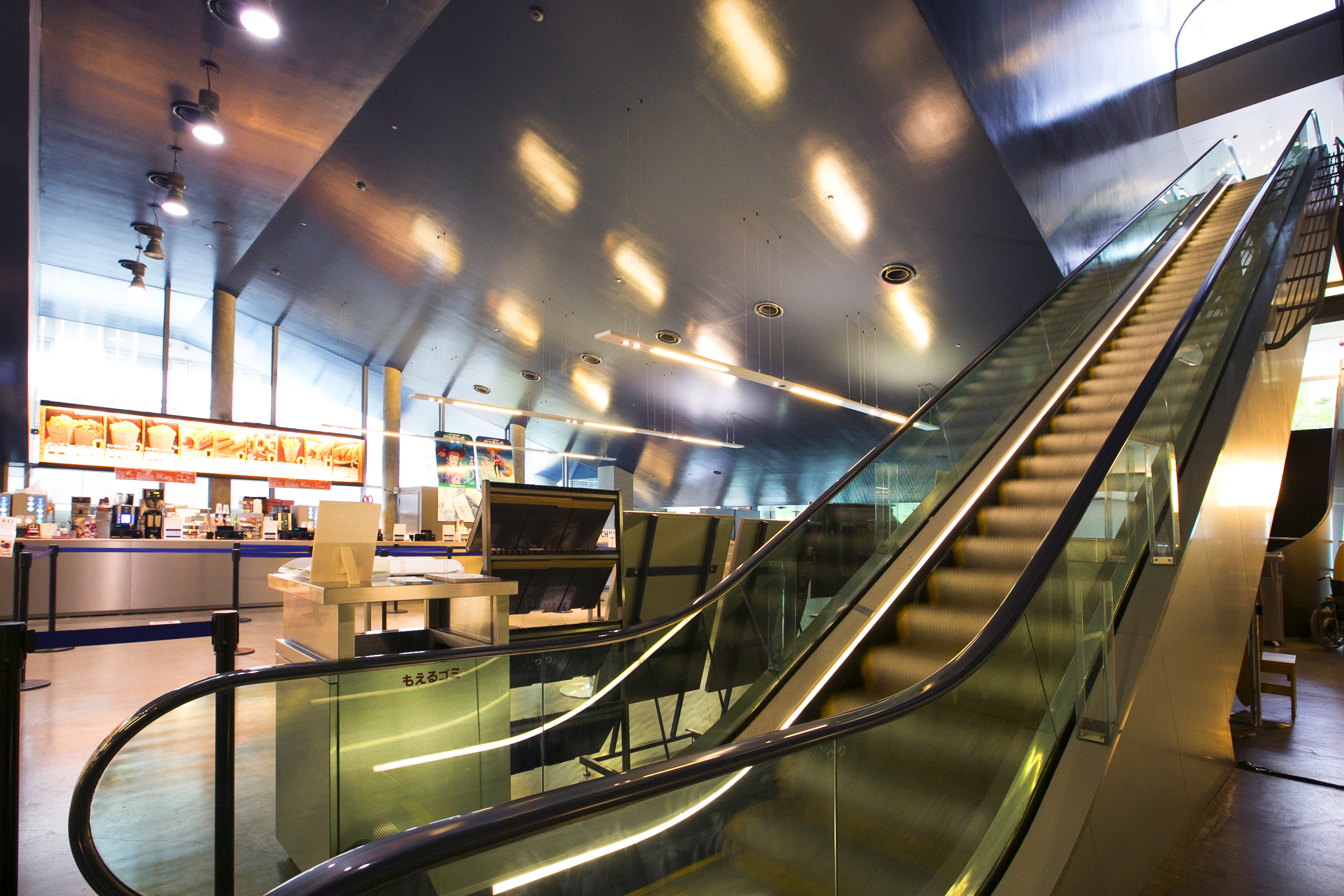 It's stylish inside. Get your food and drink on the 2nd floor before heading to the floor of your movie.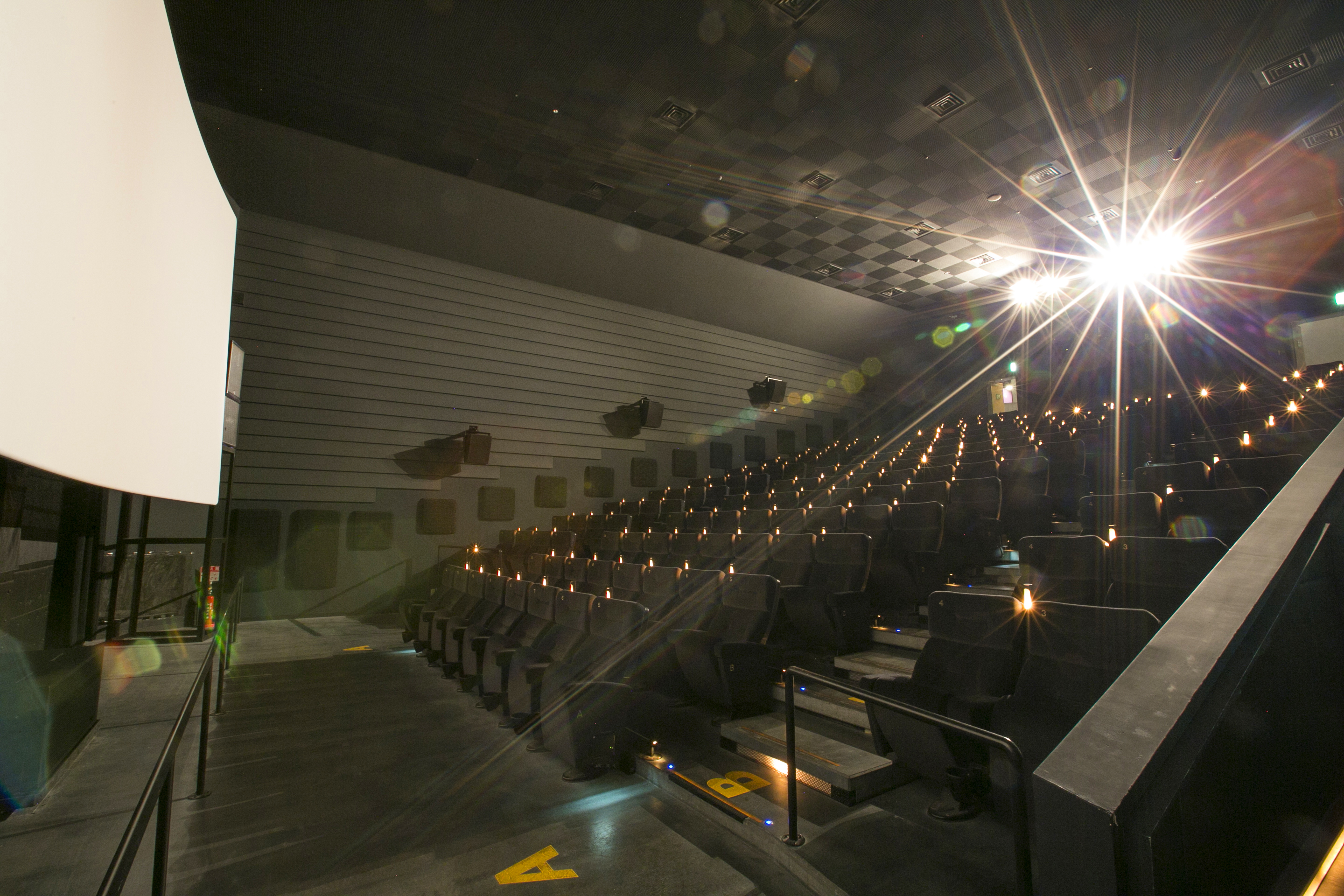 Tada! This is the screen that allows you to enjoy movies with wonderful acoustics. You can see the speakers that fill the theater with a bombardment of sounds! It gets you even more excited for the movie.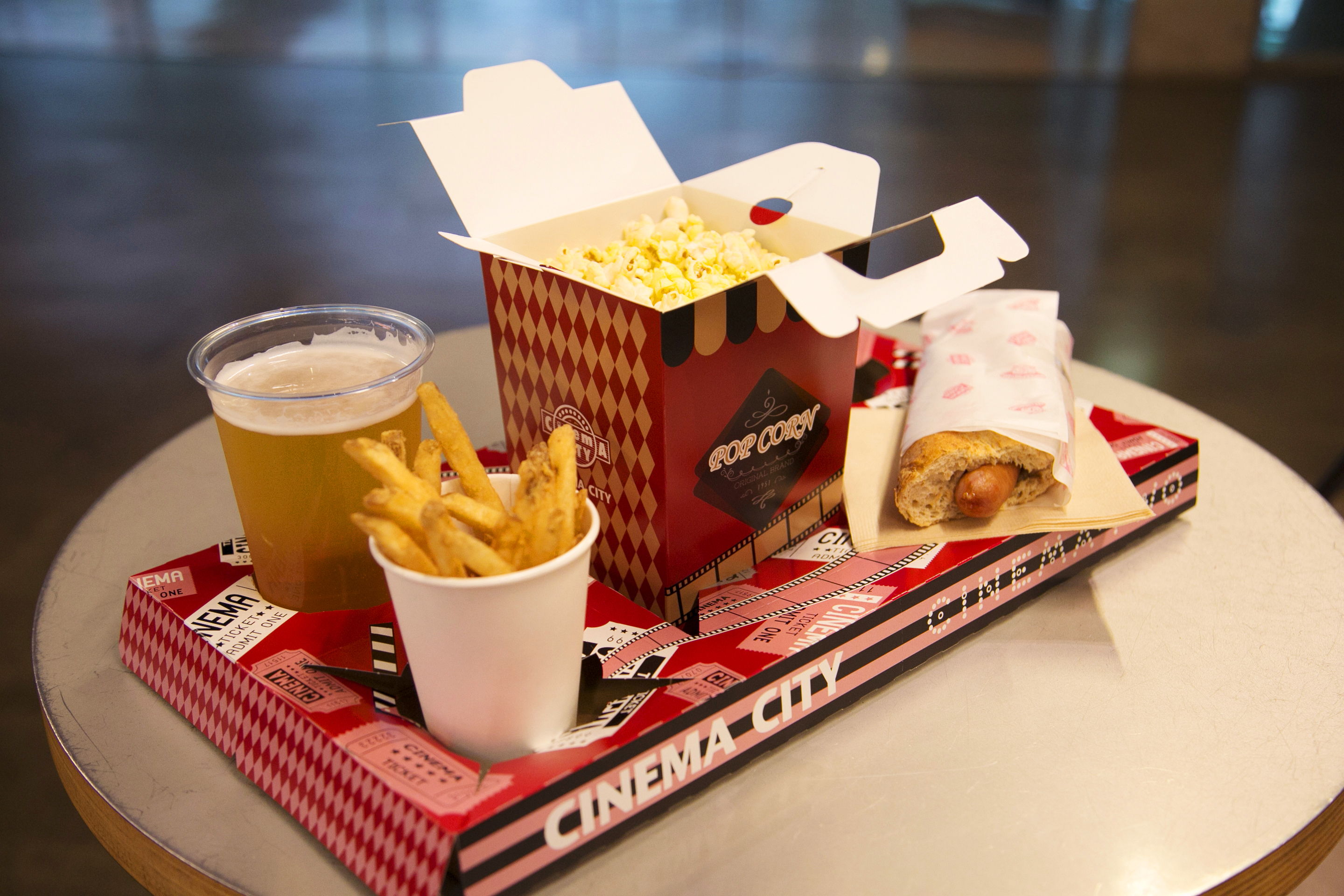 This is a popular combo for drinkers; Salt-flavored popcorn, 400 yen; Hot dog, 500 yen; Fries, 300 yen; Beer, 650 yen (all tax included).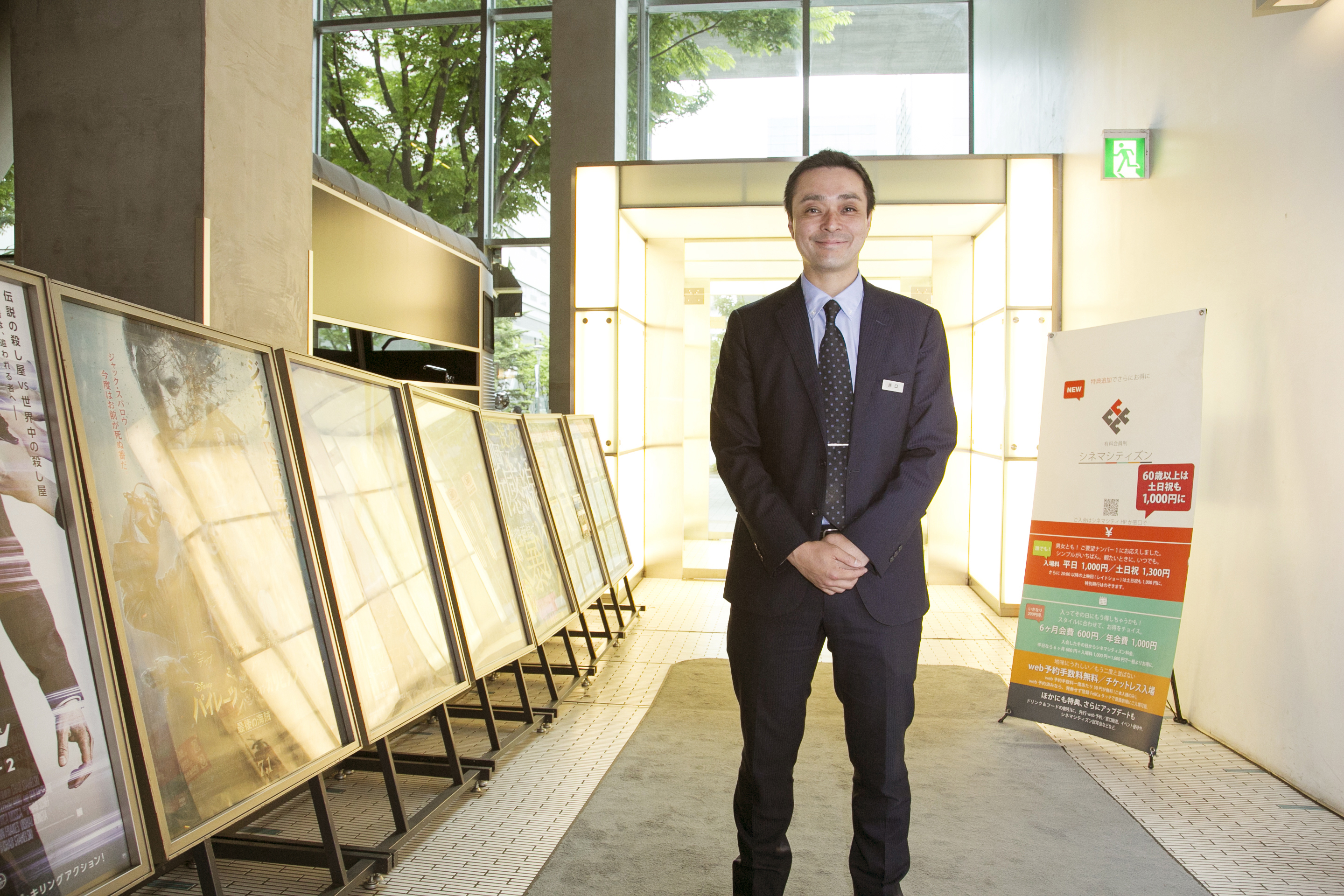 Keiichi Haraguchi took me around the theater. He looks up to Tom Hanks and Jim Carrey!
Tachikawa Cinema City is famous for its explosive acoustics today, but before it launched, there were concerns about whether it would appeal to the audience. In light of the uncertainty, they opened it with the hope to "disseminate culture through films from Tachikawa". Michael Jackson's "THIS IS IT" was what brought in the "exquisite sound". With the subsequent screenings of the Hollywood version of "Godzilla" and "Mad Max Fury Road", the unique acoustic system really settled into the theater.
The speakers come from Meyer Sound, producers of quality speakers usually used for large-scale music concerts. The speakers are characterized by the feeling of sound transmitting through the entire space. They take the acoustics so seriously that the sound engineer tunes them fresh for each screening. "Many customers come from afar for the explosive sounds. To feel the difference, it is best to experience them in our theater. Please enjoy movies filled with realistic sound," Haraguchi said. If you have not experienced it, you must! The power of the acoustics will get you hooked!