Fresh, flavorful dried bonito and more.
Mikami's has been retailing dried bonito since 1934, and is well known as one of Tachikawa's most established stores. They only sell products that are freshly shaved on the morning of the same day! Freshness is the secret that makes them delicious. I once bought finely-shaved dried bonito suitable for rice balls and found it was so fresh and delicious that it couldn't compare to those sold at ordinary supermarkets. Now, I am going to visit the place for another interview!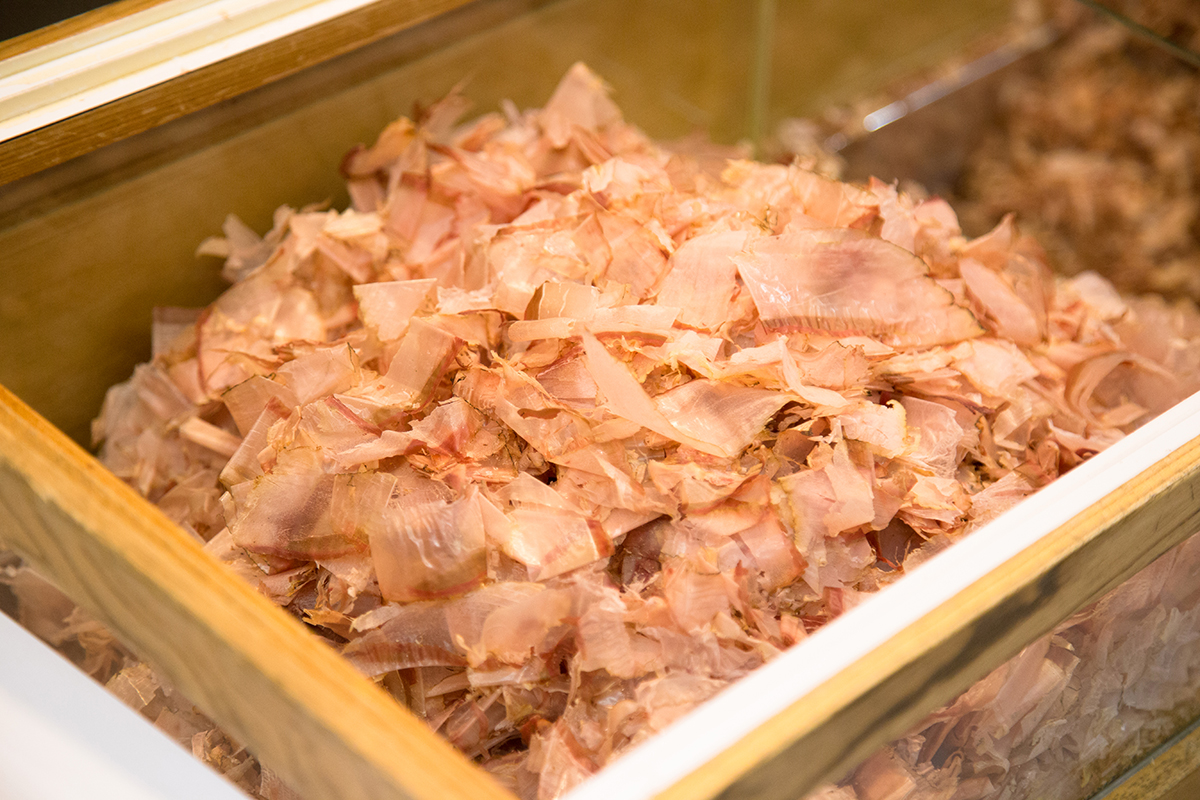 You can almost smell the aroma of dried bonito from this photo! This is called "Hana-gatsuo", or dried bonito chips. Priced at 480 yen/100g (tax included.)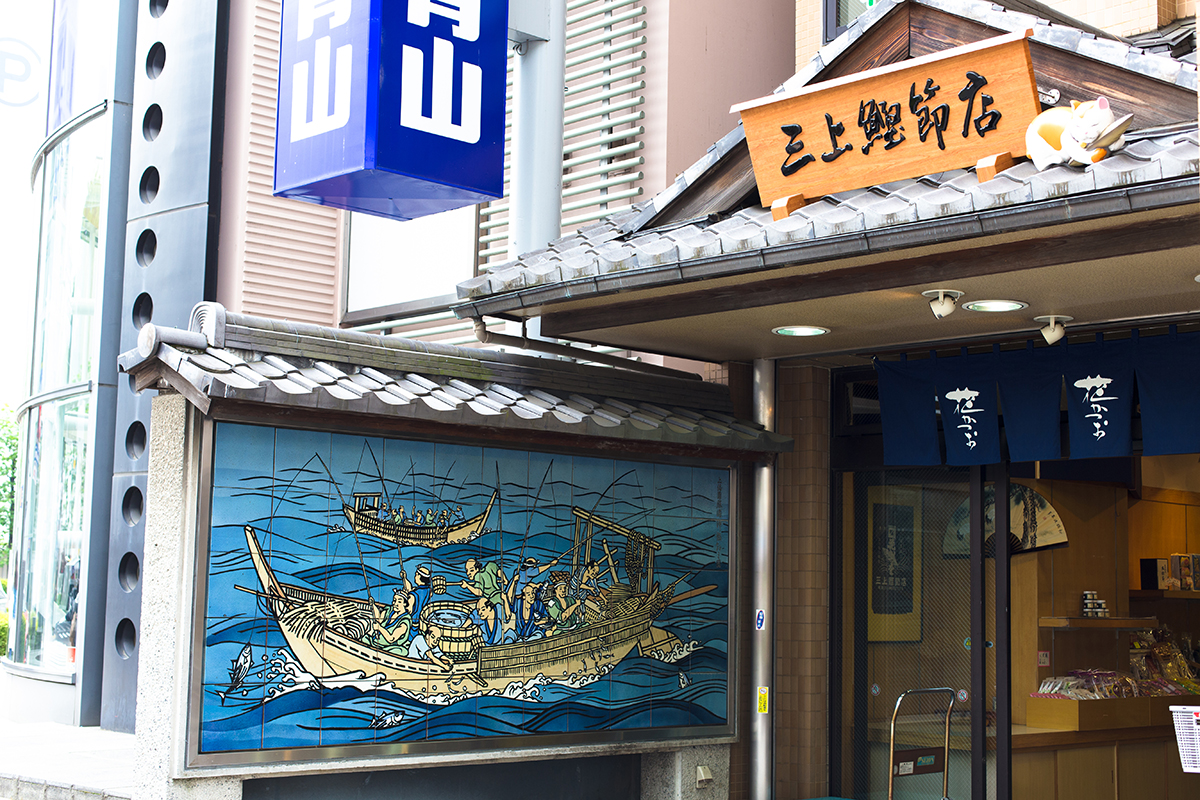 The store's frontage with gorgeous roof tiles emanates the grandeur of a long-established house. Can you feel the proud heritage from its wooden signboard? It is said that the store was renovated in 1989.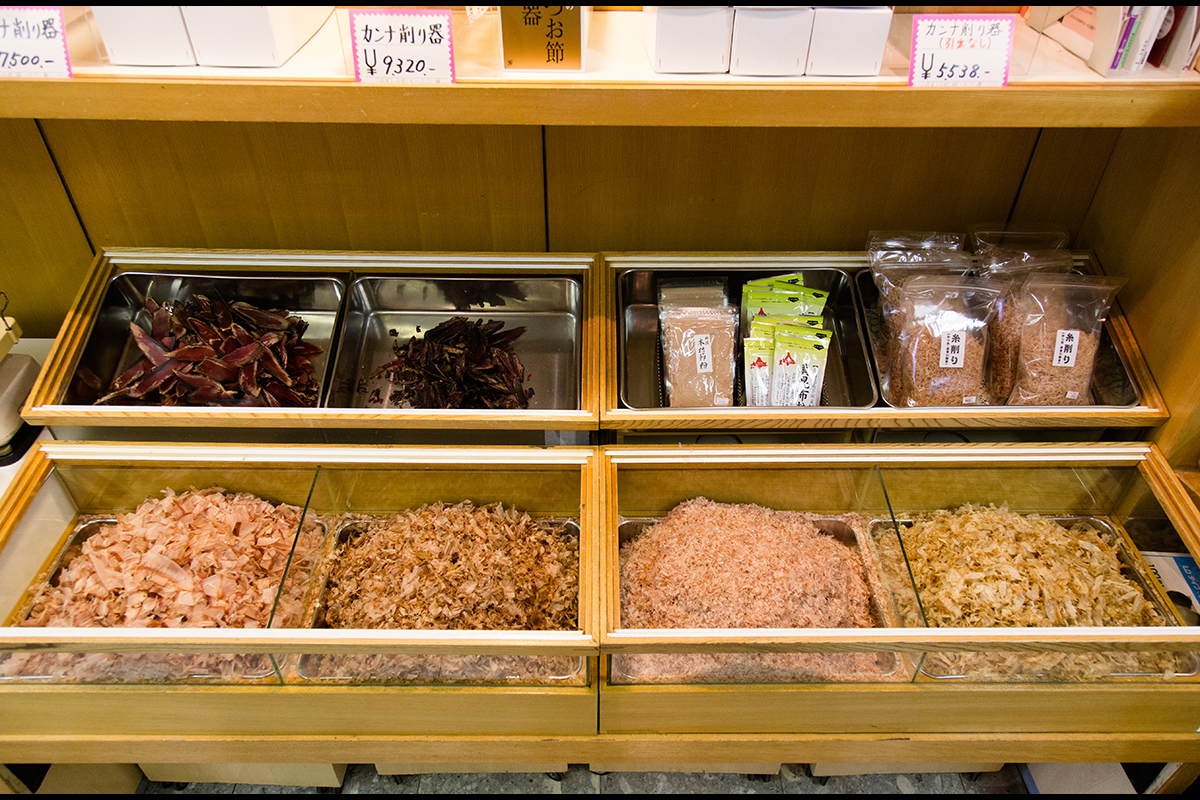 Various kinds of dried bonito for an assortment of uses are displayed neatly at the storefront; "Soda-gatsuo", or frigate mackerel, best-suited for Miso soup; "Hana-gatsuo" (shaved dried bonito); bonito powder that goes well with "Ohitashi" (boiled vegetables) and "Onigiri" (rice balls).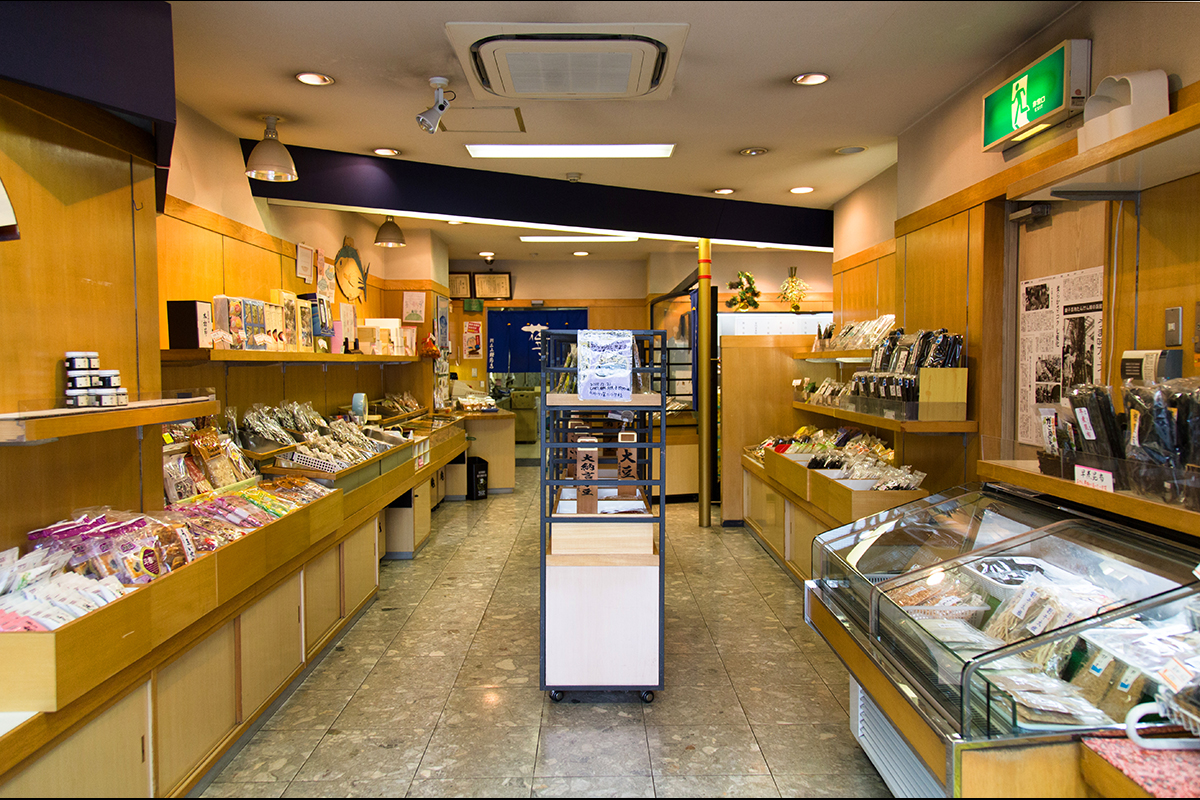 The pleasing aroma of dried bonito greets you on your first step into the store. Besides dried bonito, there are various other items in the store, such as "Kombu" (dried kelp) and "Furikake" (dried seasoning sprinkles for rice). They can be packaged as gifts.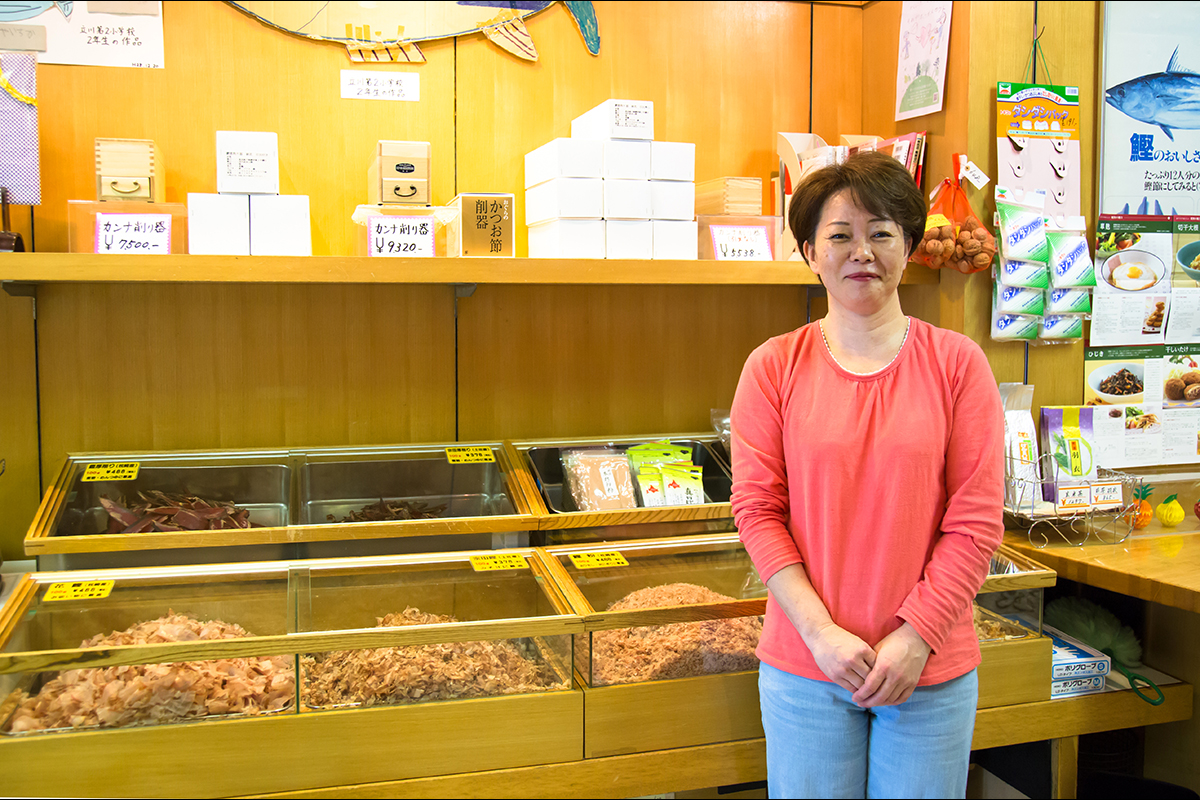 Ms. Yasuko Mikami is the current owner-manager. Last year, she took over the store as the third-generation president.
Originally, her grandfather ran a dry goods grocery in Katsuura city in Chiba prefecture. In 1934, they moved to Tachikawa city and opened the store here.
Since its opening, the store has been selling fresh dried bonito shaved in the morning and sold within the same day. She says, "I think we are the only store that sells bonito like this within the three Tama areas." They use bonito from Makurazaki in Kagoshima prefecture, frigate mackerel from Tosa-Shimizu in Kochi prefecture, and mackerel from Yaizu in Shizuoka prefecture. All are shaved just before being sold, and that is why we can enjoy a rich taste! "Our products are 100% made in Japan and additive-free, and appreciated by a wide age group. If you try a bit, you can immediately tell the difference in the flavor and freshness," she added.
Since Washoku(Japanise cuisine) foods have been registered as an intangible culture heritage, the interest in dried bonito is quickly building a following. They say more women come to this store to ask about recipes using soup stock containing dried bonito. Their staff are ready to answer your questions concerning recipes using dried bonito, so feel free to ask them.