A traditional house-like bar with style, serving delicious oden and horse sashimi
A short walk from the north exit of Tachikawa station stands a building that looks like an old house with handwritten words "Udon noodles" and "horse sashimi (sliced raw fish) " fluttering against the wall. It's a popular place for their tasty food, but many also visit to see the wonderful owner. To find out the secret of their popularity, I had a chat with the manager.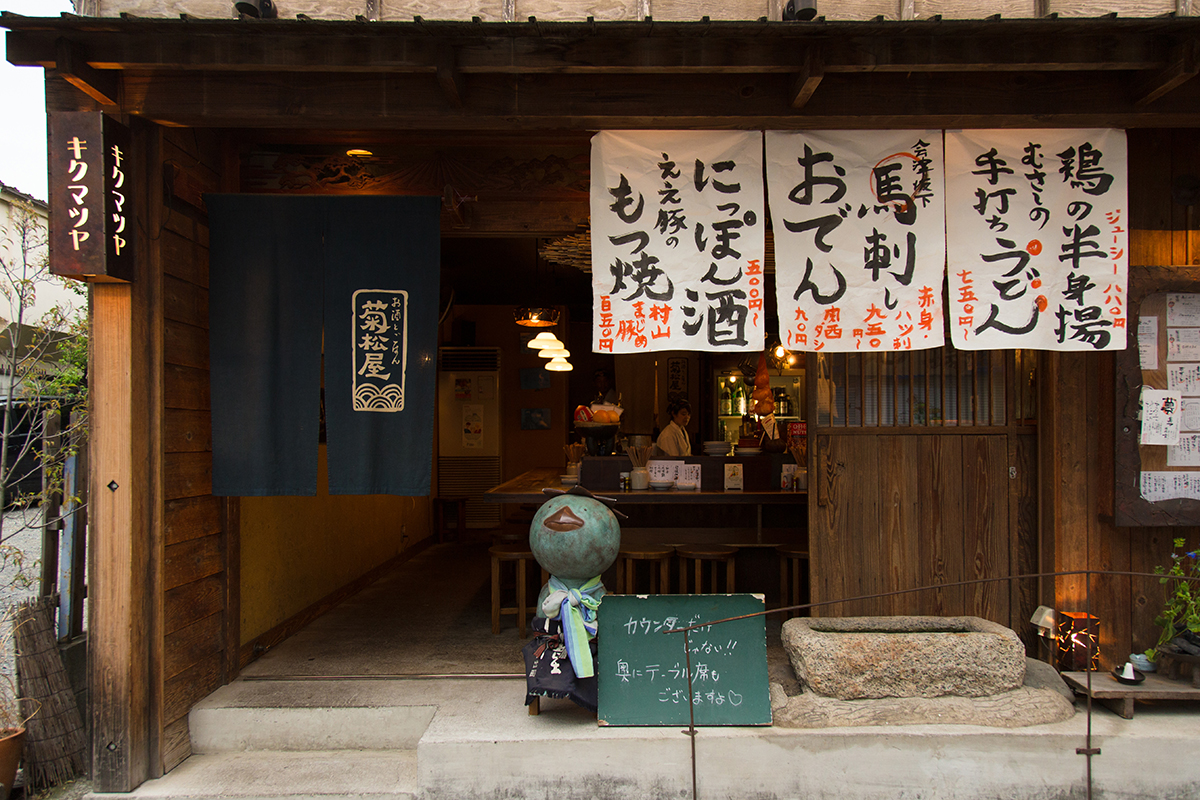 Kikumatsuya's atmospheric entrance with its wooden door and navy blue curtains, with the handwritten menus fluttering in the wind. It's already exciting!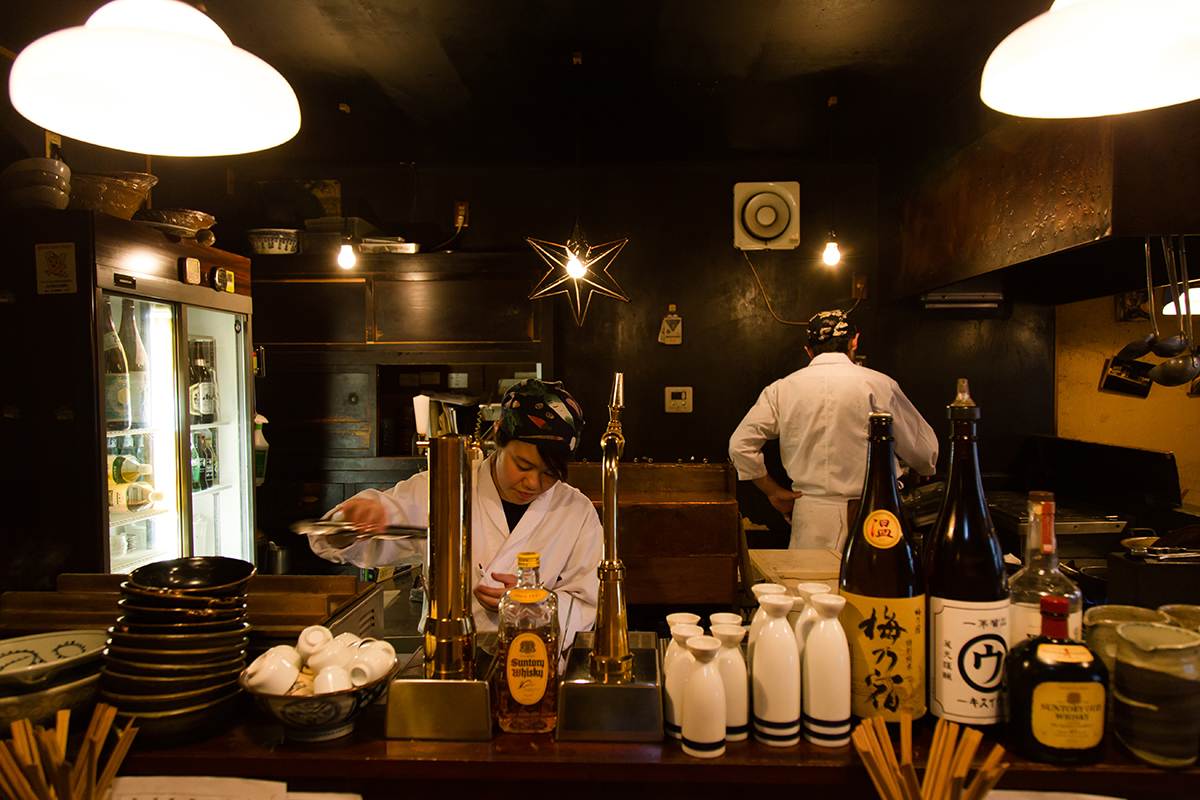 This is what it's like inside the bar. All the ornaments, including the kappa (a Japanese monster) outside, are the works of a pupil of a copper board artist, Masayoshi Akagawa. He happens to work at the bar as well. Old materials and furniture from Hida Takayama are also used effectively for the interior decoration.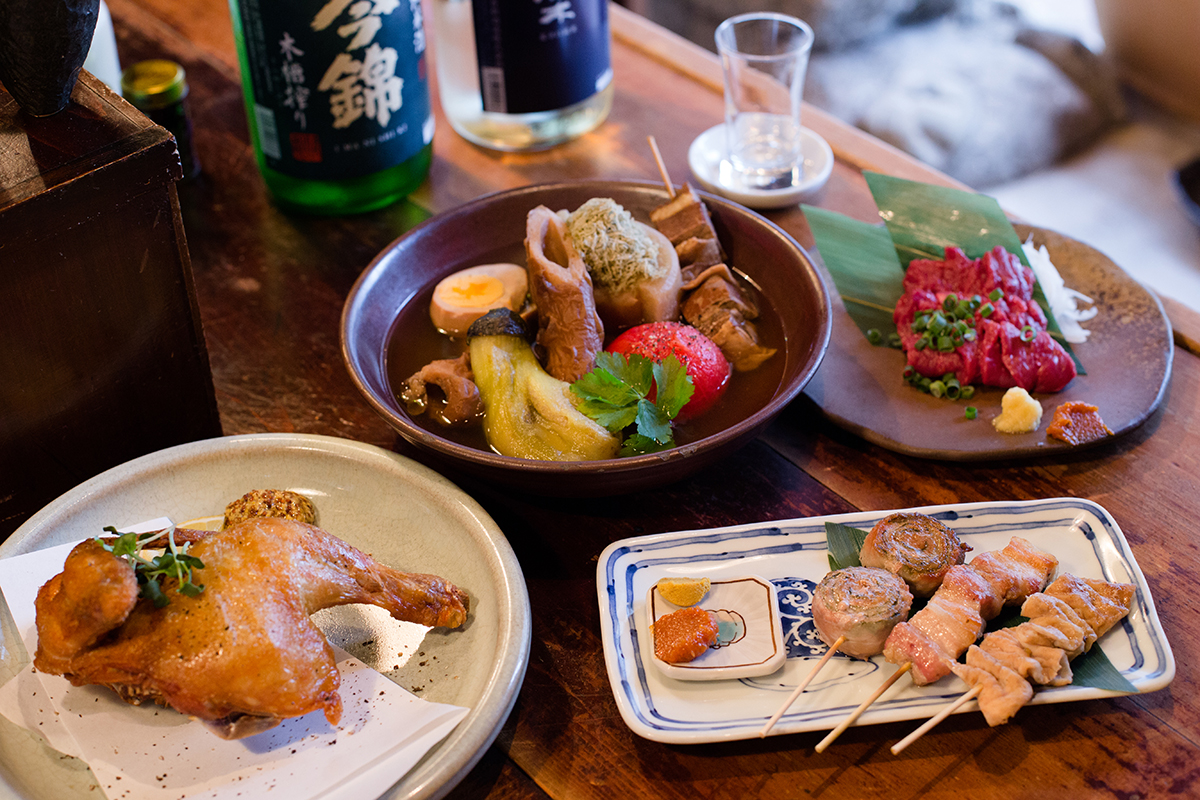 From upper right: red meat horse sashimi, 1,026 yen. Assorted grilled pork innards, from 162 yen. Fried tender chicken (half), 950 yen. Oden ( a type of Japanese stew ) pieces, from 97 yen (all tax included).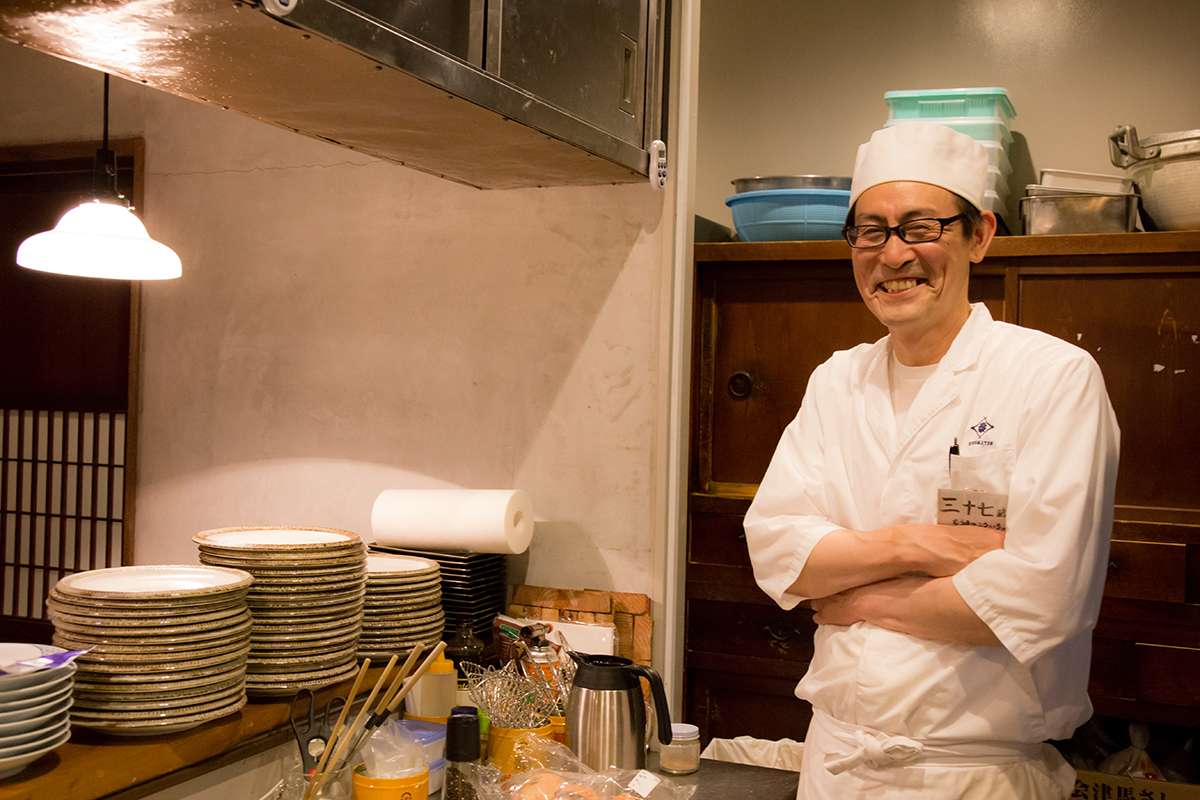 This is the manager, Koichi Muramatsu. He steals your heart with his smile and delicious food.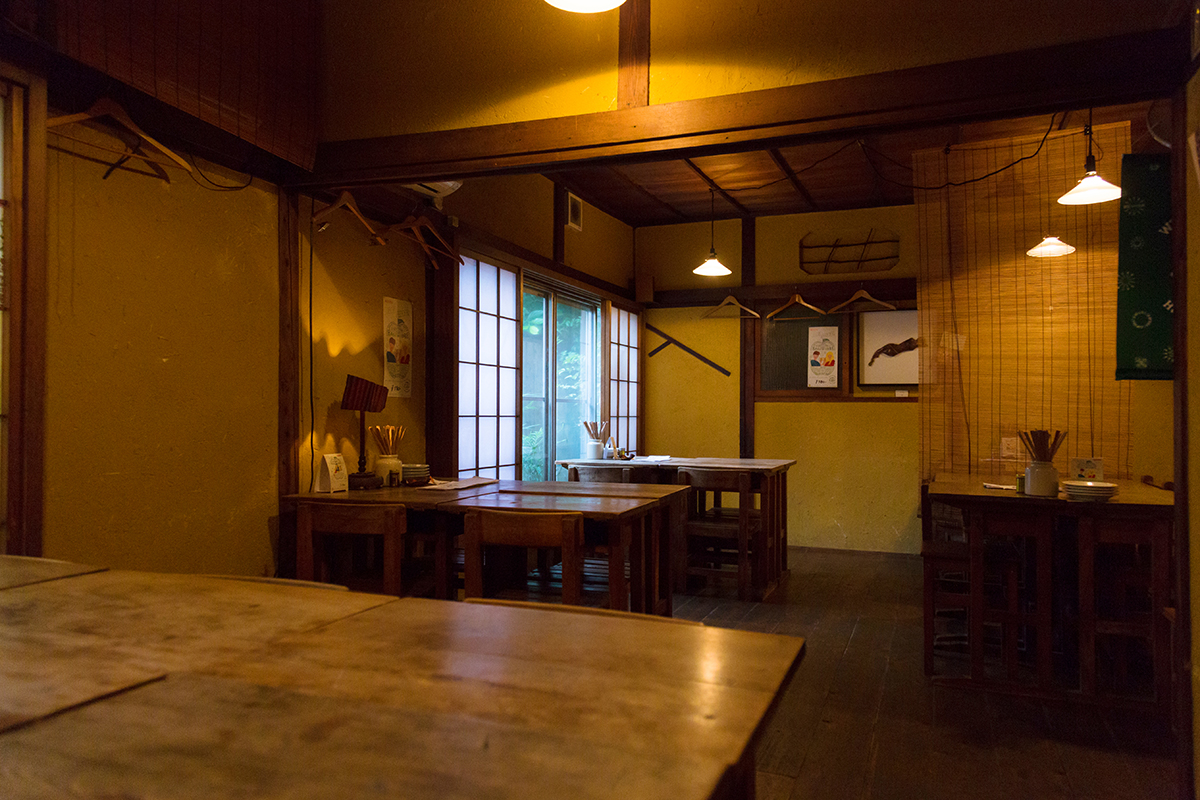 They have table seats in the back, so you can also host banquets here.
"I want to support craftsmen and young artists", said Nagata, owner of the establishment. He'd wanted to open a bar that conveys a comfortable, old-fashioned atmosphere, and the current spot came along. The name "Kikumatsuya" is taken after his grandfather.
There are counter and table seats at the bar, where staff's cheerful voices echo. It is popular and always filled with lots of customers despite the slight distance from the station. Their customers vary – people stopping by after work, a group of female friends, couples, as well as locals and regulars. Their specialties include horse sashimi, Kansai-style oden, charcoal grills, Musashino-style homemade Udon noodles, and many more. The secret to their popularity lies in the carefully decorated and dimly lit interior, and the charming manager's personality. It only takes one visit to become a fan.
※Opened Kikumatsu diner at Tachikawa Kitaguchi in October 2017