A popular dining café with original pies and hamburgers
Discover their love for Tachikawa expressed in… "apples"?
This stylish dining café that serves original pies and hamburgers is located on the second floor of Kotobukiya Building near the north exit of Tachikawa Station. Although it opened only in 2016, it's not entirely new to Tachikawa. What's the story? The manager of the café told us all about it.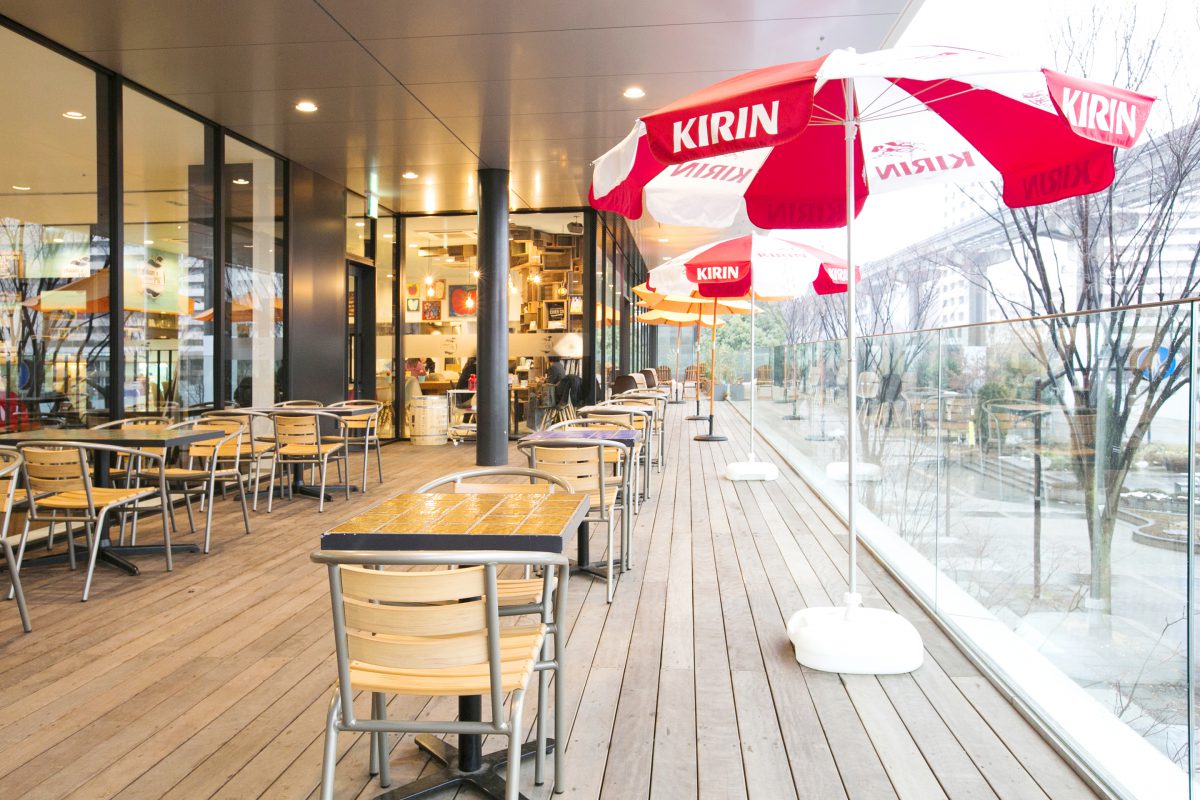 There is a cozy terrace overlooking Sun Sun Road and the interior is colorful and pop – it almost looks like a diner in American movies.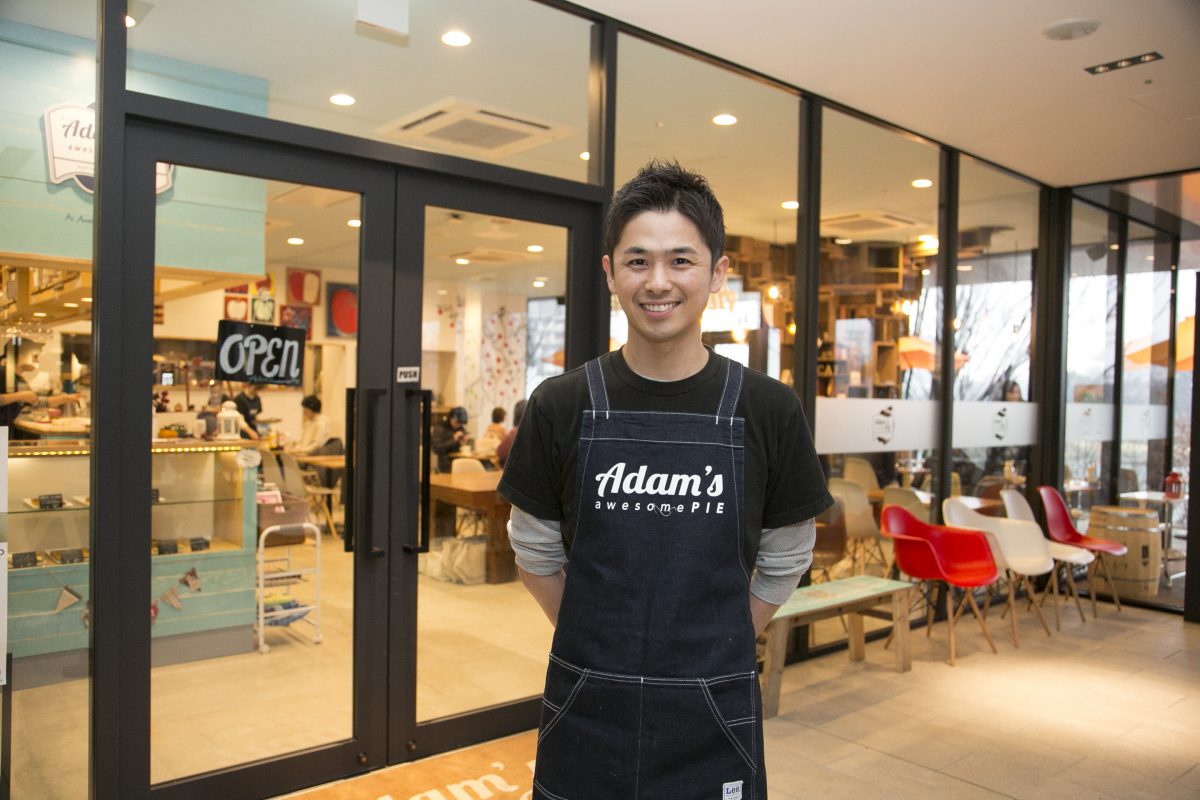 The manager, Yutaro Netsu, welcomed us with a huge smile and revealed his 50-year long relationship with Tachikawa. His grandfather moved to Tachikawa from Nagano, which is famous for its apples, and started the long-established fruit and vegetable wholesale store "Netsu Seikaten" inside the commercial building, Daiichi Department, situated by the north exit of Tachikawa Station – Mr. Netsu is also the third generation owner of the fruit and vegetable store.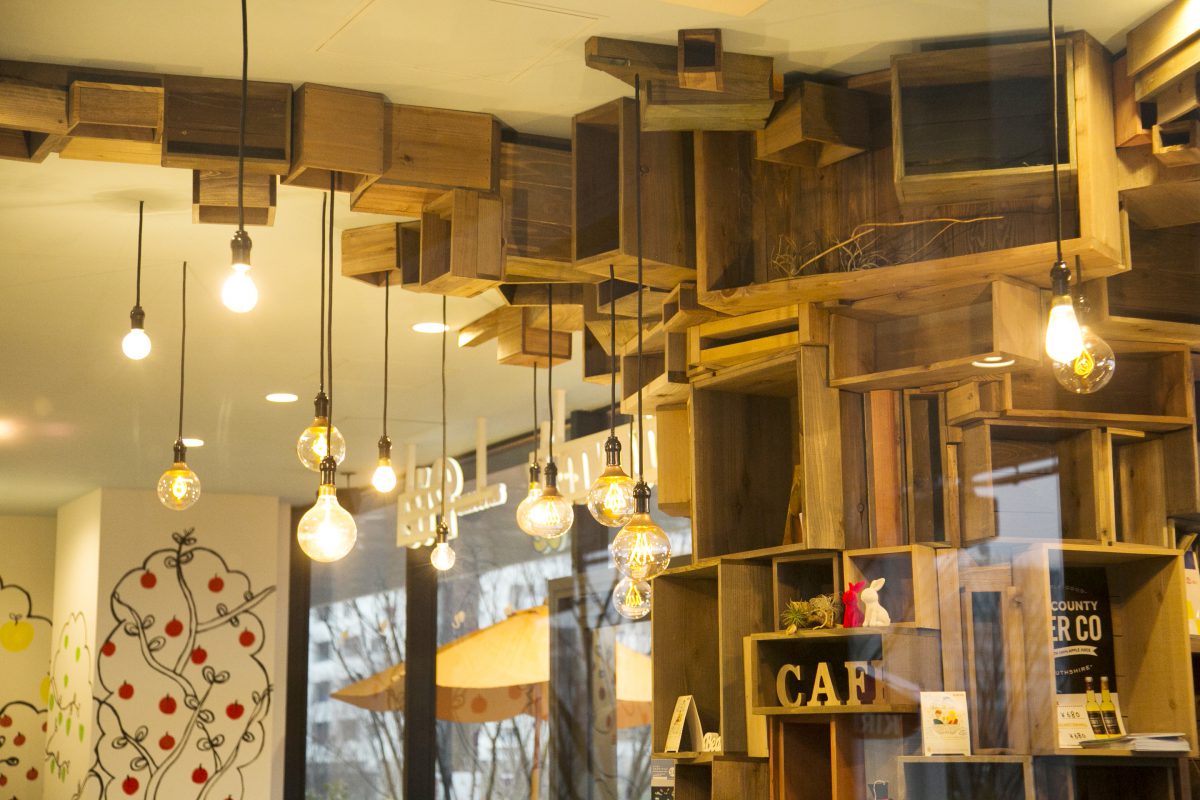 When you step into the glass-walled café, there is a big tree-like object stretching up to the ceiling. Designed like a stack of wooden boxes, this unique object is made by the furniture manufacturer "KITORI", and symbolizes the café's theme – history of "apples."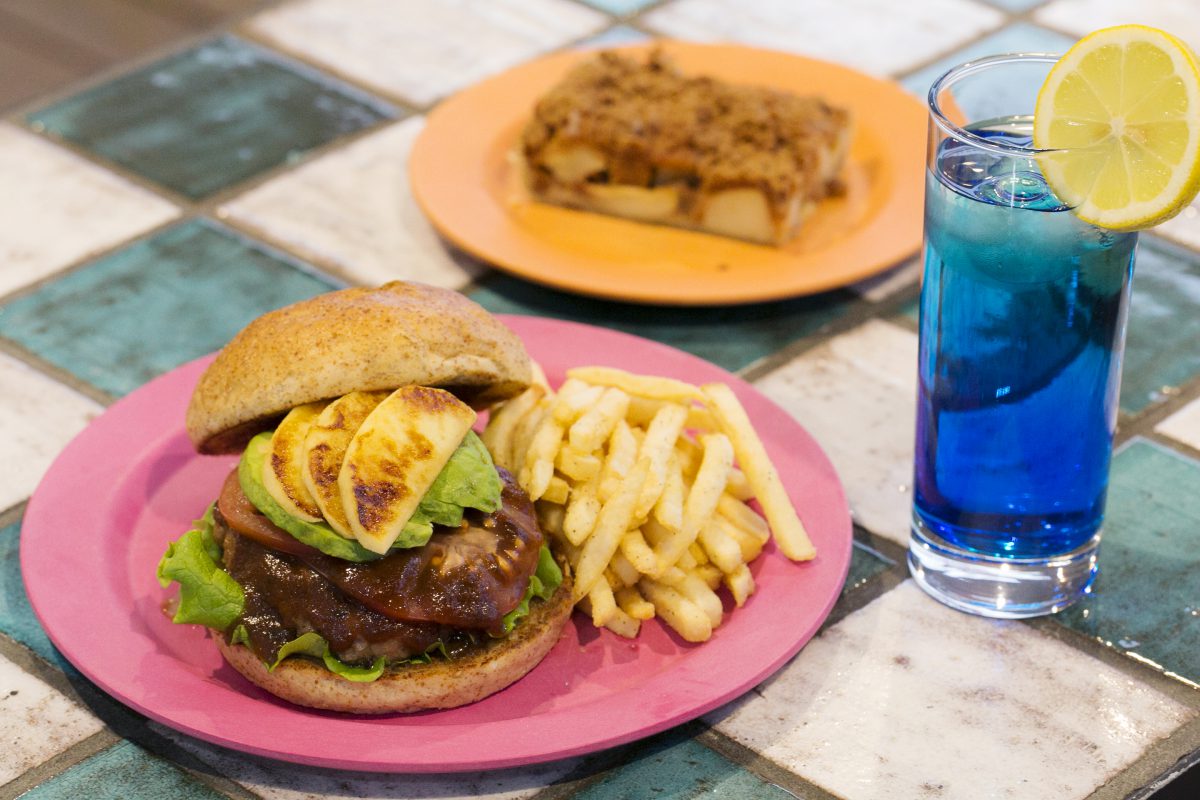 Their original burger, Adam's Burger, is made with 100% beef patty and garnished with fresh tomatoes, avocados and sliced apples. It comes with a side of fries and is satisfyingly filling.
Adam's Burger: 1,280 yen (tax included).
The showcase features a variety of original pies, including Adam's special apple pie, which are freshly baked every morning. If you can't pick just one pie, there is always the takeaway option too. The irresistible smell of fresh butter welcomes you into the café. The pie's square shape is an homage to wooden apple crates.
Adam's Special Apple Pie: 480 yen (tax included).
Along with the specialty pies and hamburgers, they also offer a salad bar full of fresh local produce, procured from their vegetable store. You can sense their deep love for apples in the name "Adam's awesome PIE", taken after Adam and Eve's apple tree. The café's logo design and the bright sky blue walls are also reminiscent of good ol' America – Mr. Netsu tells us that "California is the other theme for this place." The theme harks back to when the American Base was located here – and the area around the café was called California. Moreover, there is a town named Julian in California, which became famous for their apples. Inspired by the town's history, Mr. Netsu sees his café as a social meeting place.
As a result, they are blessed with many clients of different nationalities and age groups ever since they first opened the café, and have been hosting international parties, after-parties for weddings, yoga classes and baby massage classes. The dining café has become an inviting cozy spot, where their staff will smile with greetings of, "everyone is always welcome!"