Discover the rich aroma of roasted coffee
and find your favorite cup at this specialty coffee shop
Take a bus from the north exit of Tachikawa Station for 15 minutes, and you'll be at this coffee bean shop right in front of Wakaba Elementary School. Since it opened in August 2017, it's been a popular destination for local coffee lovers. We interviewed the owner of the shop, Mr. Kaoru Watanabe, for recommendations.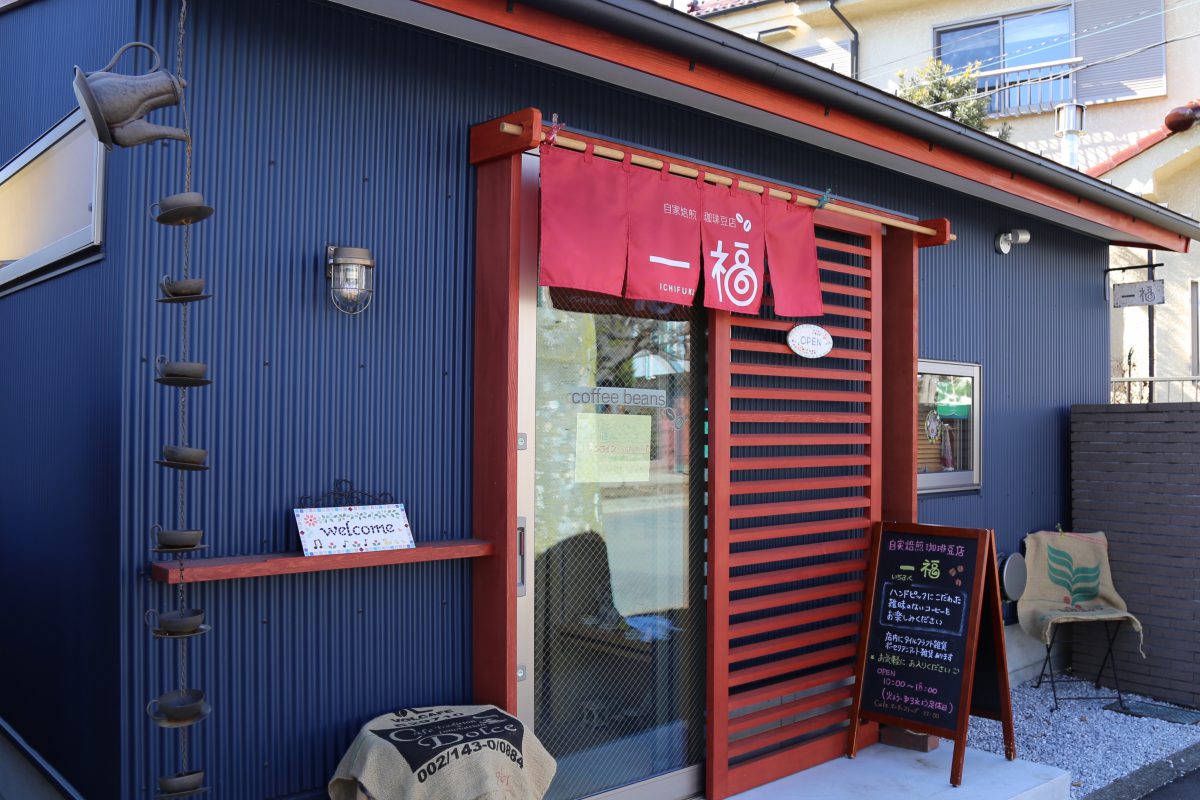 The stylish shop is painted in navy blue and red. If you look closer, the rain chain is in the design of a teapot with cups and saucers! You can already smell coffee from the outside by the door…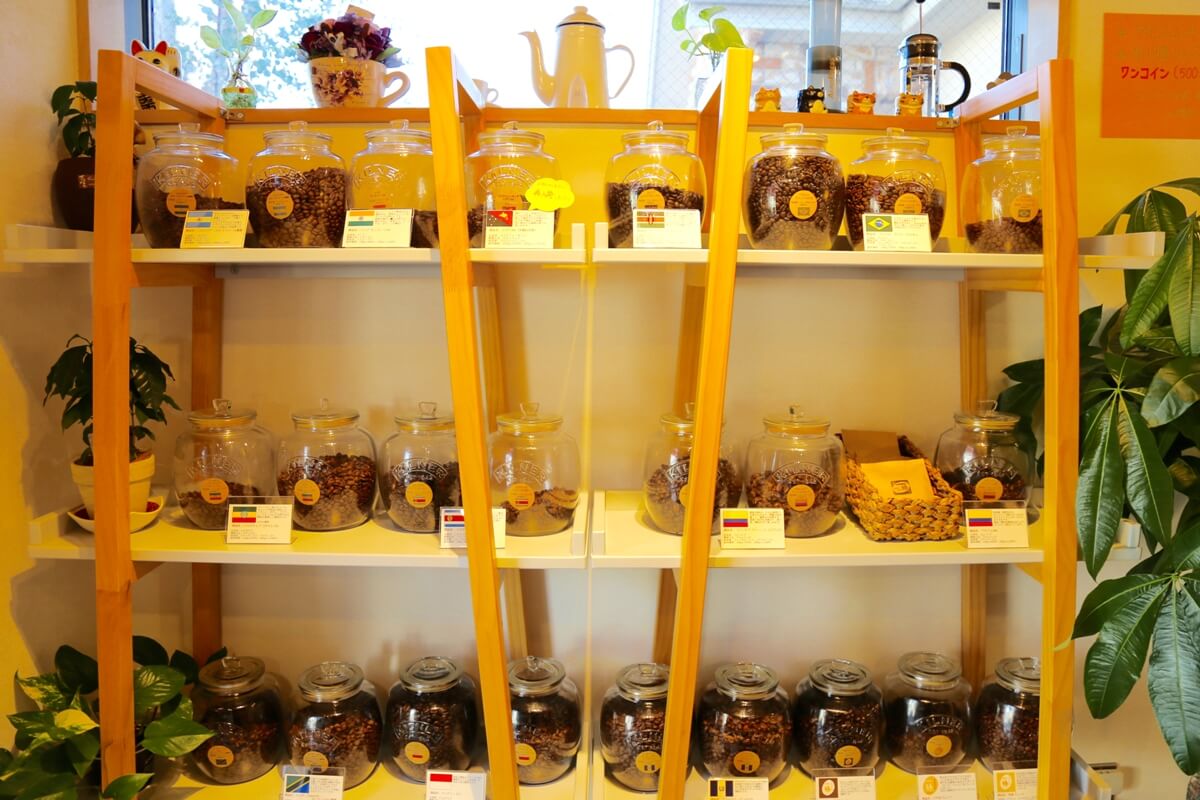 The jars of coffee beans inside. Check out their original blends – Ichifuku blend, Keyaki blend, and Wakaba blend, all named after their shop and things around the shop. They also sell decaf coffee, so you can enjoy it even if you are pregnant or breastfeeding.
Ichifuku blend, Keyaki blend, Wakaba blend: 100g for 550 yen / 200g for 1,060 yen (taxincluded).
Colombia decaf: 100g for 550 yen / 200g for 1,250 yen (tax included).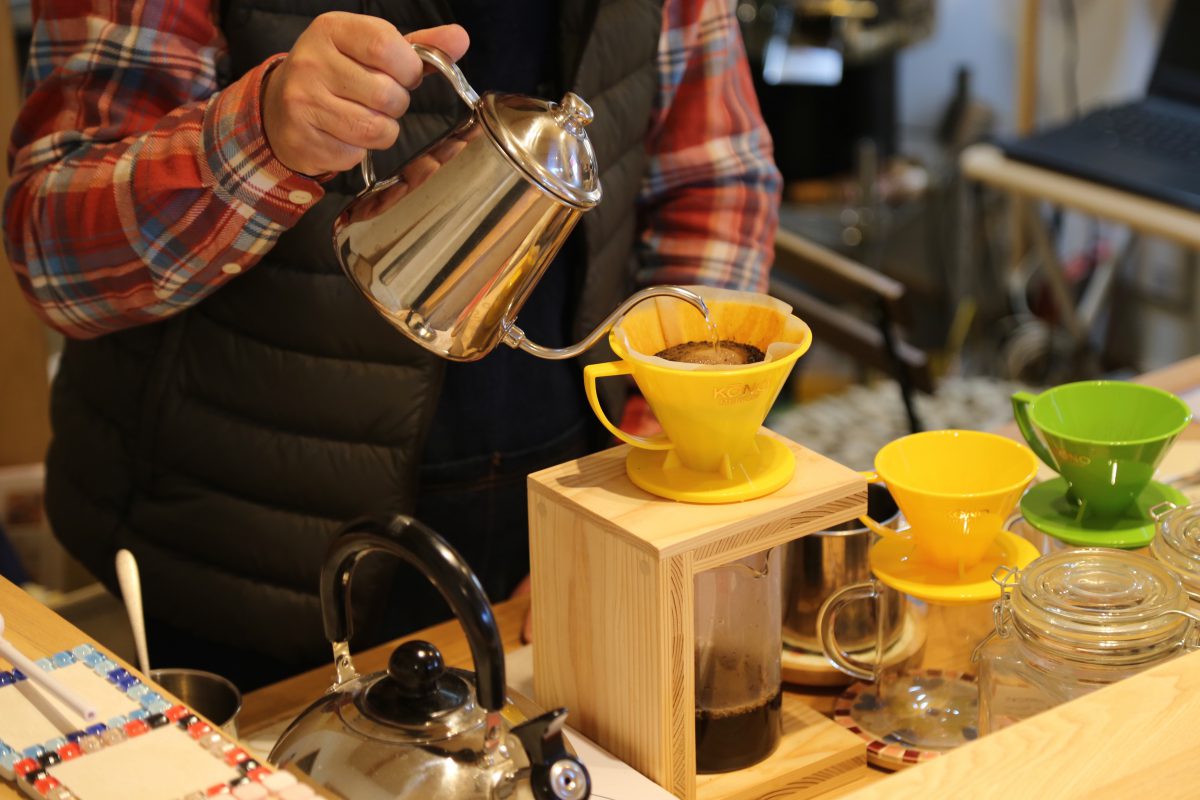 We tasted their deep roast, Ichifuku blend. The rich smell of coffee and steam permeates the shop, stimulating our appetite.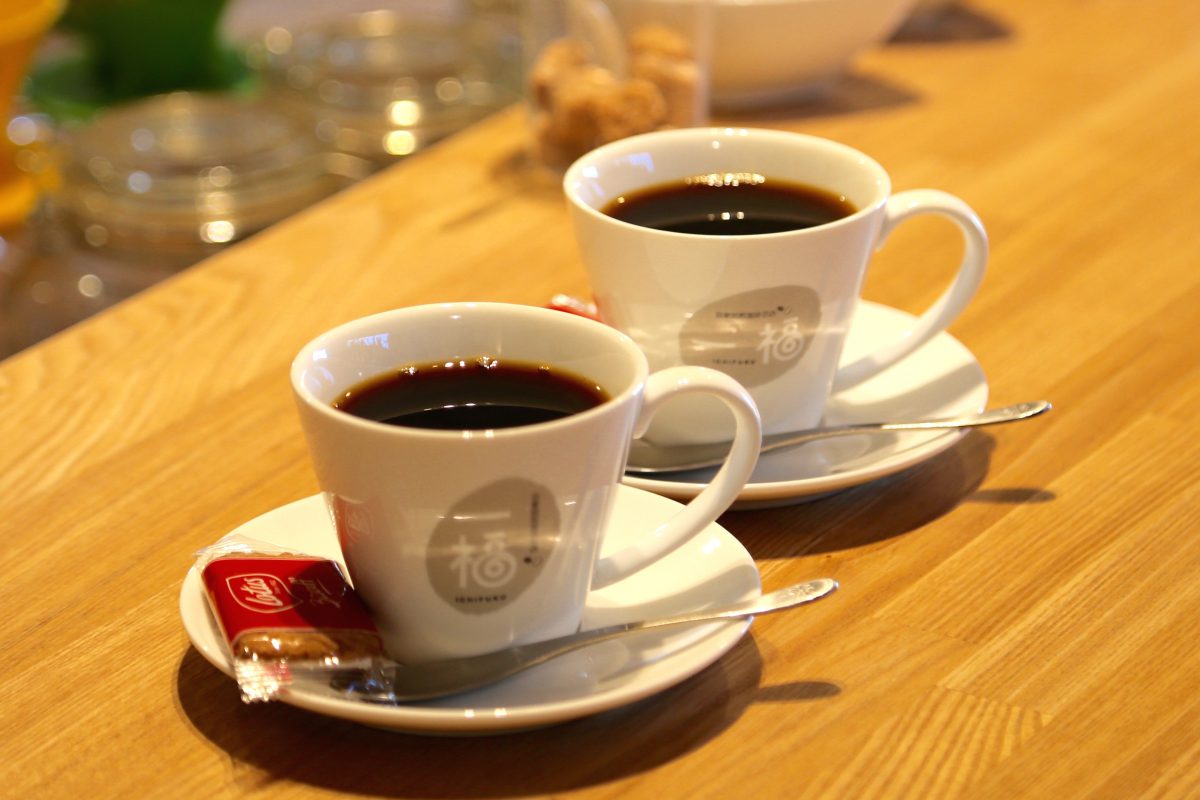 Let's enjoy a luxurious cup of dark, chocolate-colored coffee in the café space. The French-style bitterness and a hint of sweetness bring out the deep flavor and aroma of the coffee.
A cup of Ichifuku blend coffee 410 yen (tax included)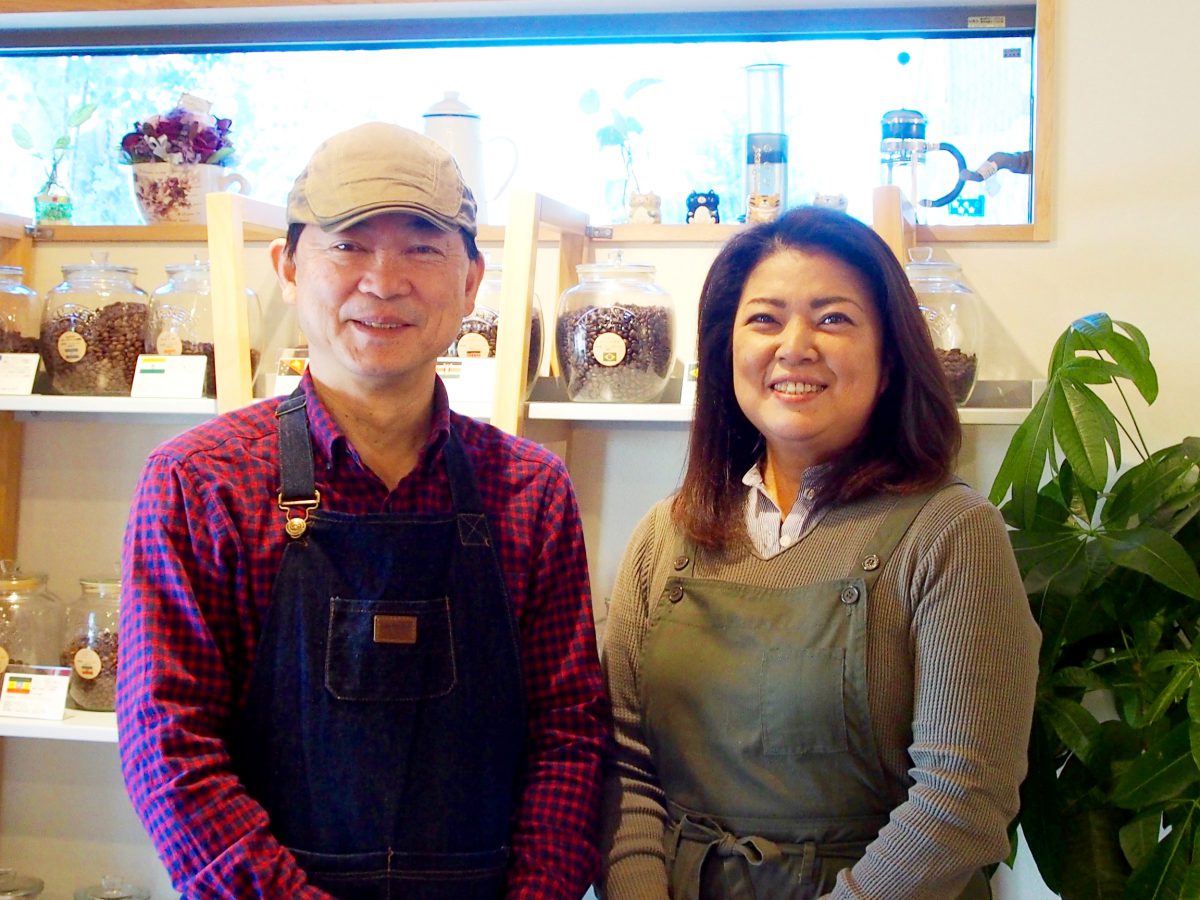 A cup of coffee changed Mr. Watanabe when he was still working as a salary man in his 40s. The cup he had at a coffee roaster was completely different from the regular coffee he had been drinking until then, thus changing his whole perspective of coffee. Mr. Watanabe got hooked by the hidden charm of coffee, and started buying raw beans so he could roast his own. That's when he realized that he loved roasting coffee beans more than anything else. After roasting coffee beans in his own kitchen for his neighbors for a while, he started to dream about opening his own shop.
What did his family think about him retiring early and starting a business in a field he had no experience in? "I was okay with it. I worked for a company for a long time, and now that we run the shop on our own pace, we can take more time to enjoy life than when he was working at the company," says Mr. Watanabe's wife, Satomi. Before they started the shop, Mr. Watanabe was out playing golf on the weekends. Now, the two of them go on dates, checking out other cafes. Starting this coming spring, they are planning to host coffee brewing classes as well. The friendly couple's cozy shop is definitely worth a visit.